These days every kind of bride is seen flaunting interesting and intriguing mehndi designs. We have curated some mehndi design images from our real weddings section to show you what made each of their designs unique and special. Be it Dulha Dulhan mehndi, Arabic mehndi, paisley designs or Chaadar designs, you will find them all in here. Minimalism lovers, you will find some designs to your liking as well. And the designs for feet are simply stunning. In some of these images, the name of the groom is creatively hidden which can turn into a game for the couple. So, start scrolling now to find the designs you would want for your wedding.
For hands:
Dulha Dulhan Mehndi design
The evergreen Dulha Dulhan design is reserved for the brides only. The images of Dulha and Dulhan can be woven into other mehndi designs to create a stunning impact in a simple mehndi design. You can even get your groom's face adorned on your hands if your mehndi artist has the expertise. Here, these mehndi design images showcase how beautiful they can look.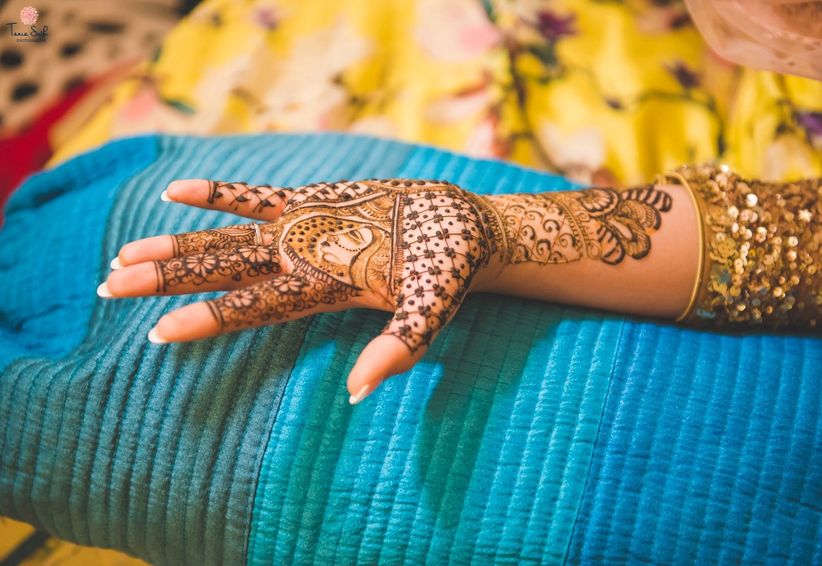 Radha Krishna mehndi design
This bridal mehndi design is considered auspicious in Hindu culture. The images of Radha and Krishna are central to the design, rest of the palm and hands are filled with designs that complement them. Here are some mehndi design images showcasing just that.
Paisley and chaadar mehndi design
Rajasthani style of mehndi design is inherent in our culture in India. Consisting of intricate designs and close-knit patterns called paisley and chaadar, these designs make for some of the most gorgeous mehndi-clad hands and amazing bridal photos.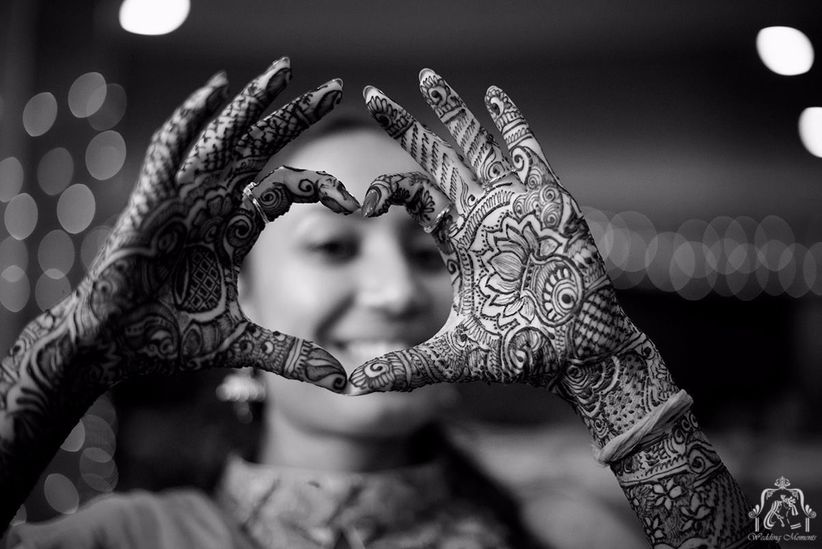 Designs for the back of the hands
The back of the hands needs to be equally beautiful as the palms. For that purpose, mehndi artists use some of the simpler designs. The area covered by those designs is again the bride's choice. Some prefer light designs while others go for similar designs like that on the palms as can be seen in the mehdni design images below.
Designs for the arms
Some brides love extending their mehndi till the elbows. Artists these days create some phenomenal mehndi designs for full hands based on the pattern on the arms. It can look a bit messy and over the top if not done right. Below are some mehndi design images that illustrate their grace.
For the feet:
Your feet should look as pretty as your hands, so give them equal attention. Mehndi artists create anklet-like designs, especially for the feet. When they weave their magic, your feet then perfectly complement your hands. And, that's how bridal mehndi is supposed to look like. Browse through our selection of mehndi design images for feet to find the ones that take your breath away.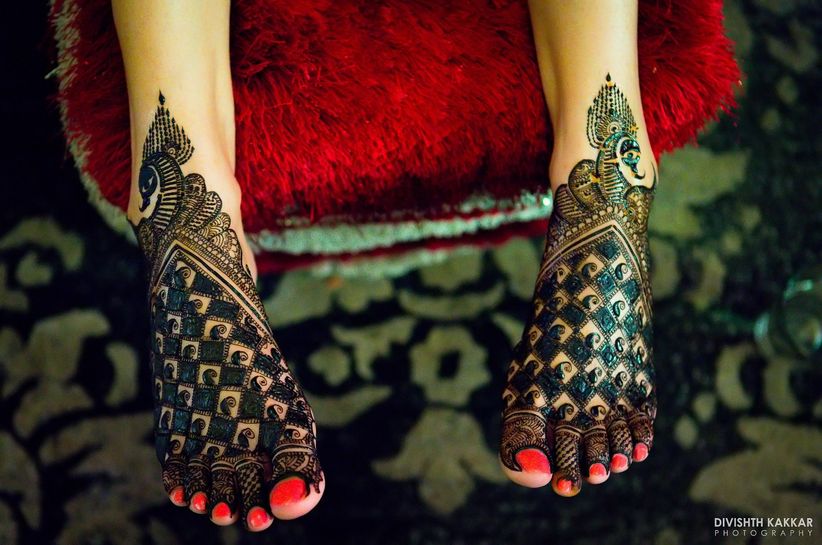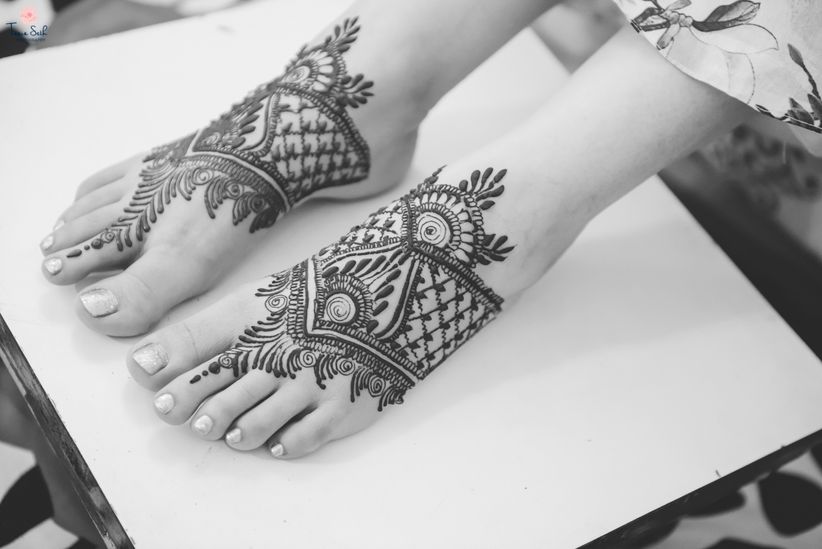 Now that you've looked at some 50 stylish mehndi design images, we're sure that some of them must have captured your attention. Go ahead and bookmark the ones you like to show your mehndi artist. If you do plan to flaunt one of these designs on your wedding day, show us how it looked on you.
You can either comment below or submit your real wedding which we'd love to feature!