From making a folder of aesthetic pictures of vanity on Pinterest to actually creating your own makeup room, the process undergoes a significant change. Suddenly, you become aware of the labour and costs of building space like that. While we cannot cut on either of that, what we can do is help you a little by easing your mental labour.
If you are planning to create your makeup room and have everything organised, here are some pro tips you can keep in mind while setting up your own makeup room. Take the guide:
1. Mirror
An essential product to have in your makeup room is a mirror. Whether you go for a vintage mirror at your desk, a floor-length gilded beauty or some minimalistic version; you cannot have vanity without a mirror. So much so, that even if you have a floor length mirror placed in one corner with makeup essentials around it, it counts as vanity.
Go for one which suits your needs and the size of the room. You can hang it or keep it on the desk or have a complete set of dressing table with attached mirror.
2. Lighting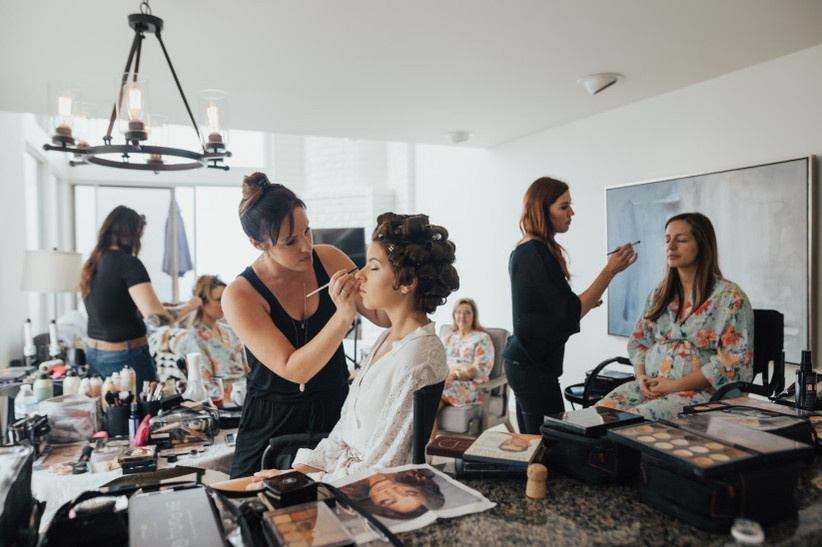 If a mirror is a backbone, good lighting is the soul of your makeup room. We have all been witness to the mishap, with us or someone we know, when the makeup looked on point in the vanity and a total train wreck outside.
The key is to have perfect lighting while getting ready so that it's always you who catches the flaws first and can correct them in time. Yellow is aesthetically more pleasing; the experts, however, suggest going for white lighting for precision.
3. Clear/ Marble Trays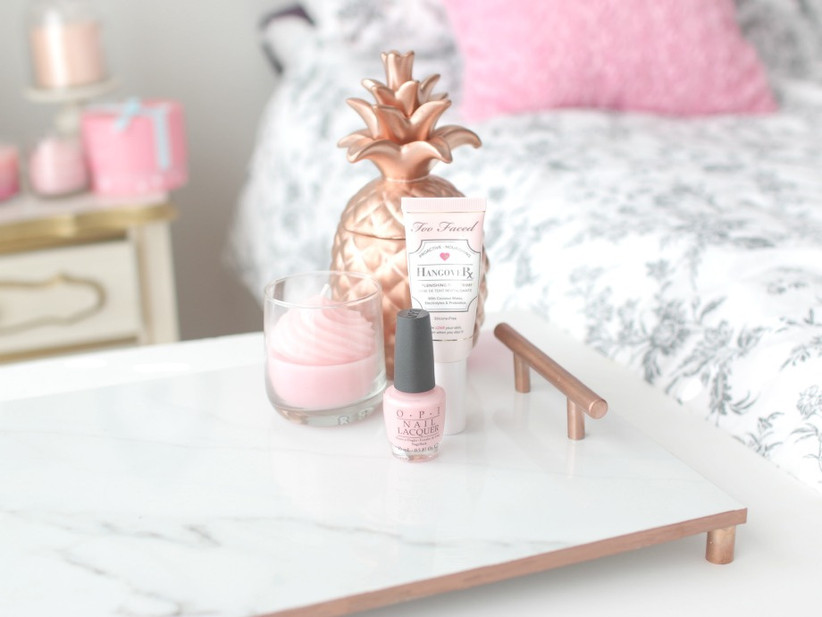 Image Courtesy: Elle Sees
Not only will these trays give a more aesthetic look to your makeup room but also you will avoid causing a mini-apocalypse looking for that one lost palette or lip colour.
Simply put the palettes, brushes and other makeup items you are going to use for that day or a particular event on the tray before you begin with the process of putting on makeup.
4. Makeup Holders
Makeup holders are also instrumental in keeping your makeup room cleaner and your makeup essentials within reach. Find a sturdy pair of holding jars and stock up all your brushes in one, lip colours in another and kajal and miscellaneous in a third jar and so on.
Just like that, you are no more a walking tornado in your little makeup space, and you know exactly where you will get what you want.
5. Jewellery Stands
Jewellery, especially the many chains and trinkets tend to tangle up and make life difficult at times. Jewellery stands are a good way to keep them all apart and keep them from being all tangled up in a heap.
You can buy boxed up jewellery stands with different hangers and little drawers or artefacts like silver tree shaped stands. The choice is all yours! Pick what you find best for your makeup room.
6. Cleansing Materials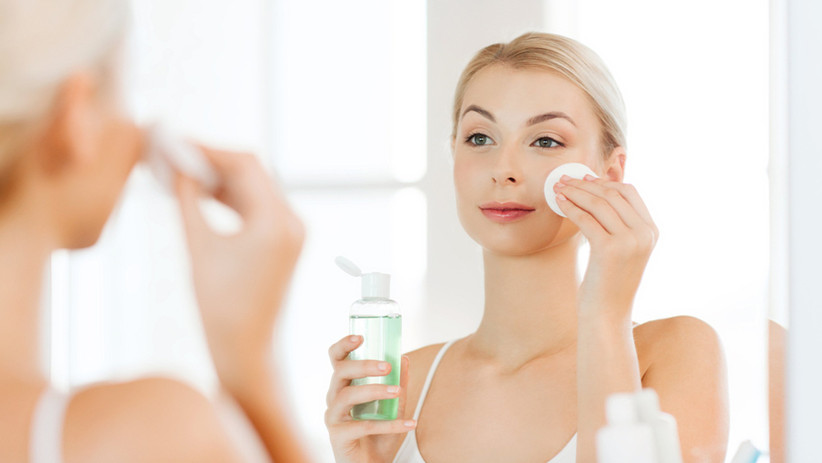 Image Courtesy: Today
No matter if you've had a little too many vodka shots and can't see straight or if it was one hell of a day when you reach home, it is non-negotiable to clean all the layers of the make-up you put on earlier to look put together.
Things might become a lot easier if you keep the makeup cleaner and skin cleansing materials handy in your makeup room. Also, make it a habit to keep all the essentials ready, especially things you need for everyday dressing.
7. Sink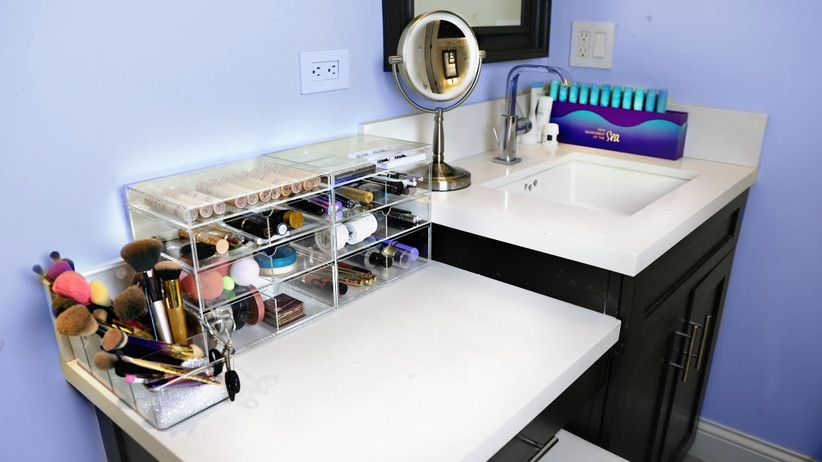 Image Courtesy: YouTube
If your makeup room has enough space and adequate settings, you can also go for a fitted sink in the room. What doesn't sound appealing about having some space within your vanity that you can use during the process of getting ready or where you can have a quick head wash after colouring your hair!
Be careful though as it can overflow at times or have plumbing issues too. Take all of that in consideration so that you don't get ugly surprises.
8. Desk Organiser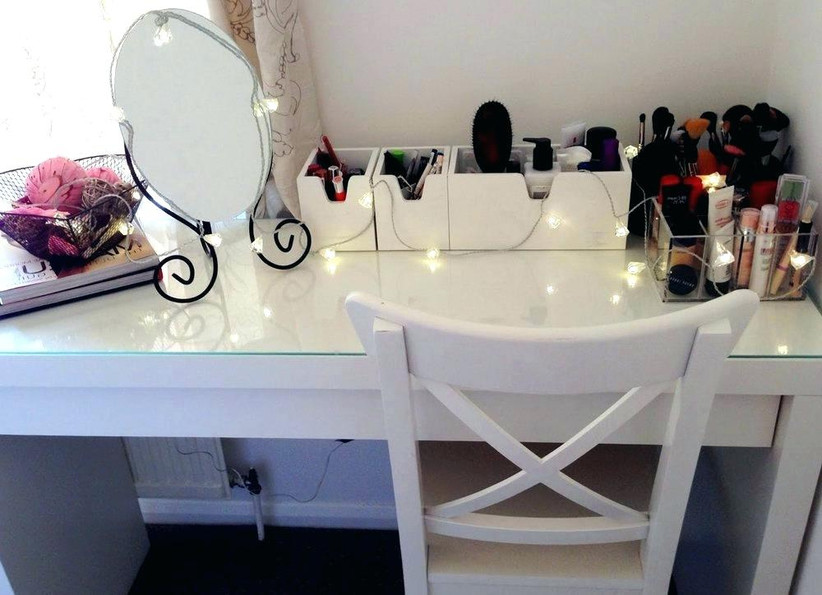 Image Courtesy: Nasheed Anil
Desk organisers are boxed compartments fixed in the drawers of the dressing table to keep the contents organised. You can go for a lacquer finish desk organiser or other variants to keep your makeup room in order.
9. Comfortable Sitting
Finally, the most essential component of the makeup room which can make it hell or heaven for you- the seat! It matters a lot. But you have to find out what are you comfortable with for sitting for long stretches, in case it takes longer.
Accordingly, choose your stool, cushions on the floor or cushioned iron chair with the rug at the back etc. Another factor is the vibe. Go for scented candles and enough sunlight and air to make the space comfortable and breathable. Add a plant or two if possible and flowers.
How many of these elements have you already curated in your makeup space? Let us know if you have other makeup room essentials in the comment section below.