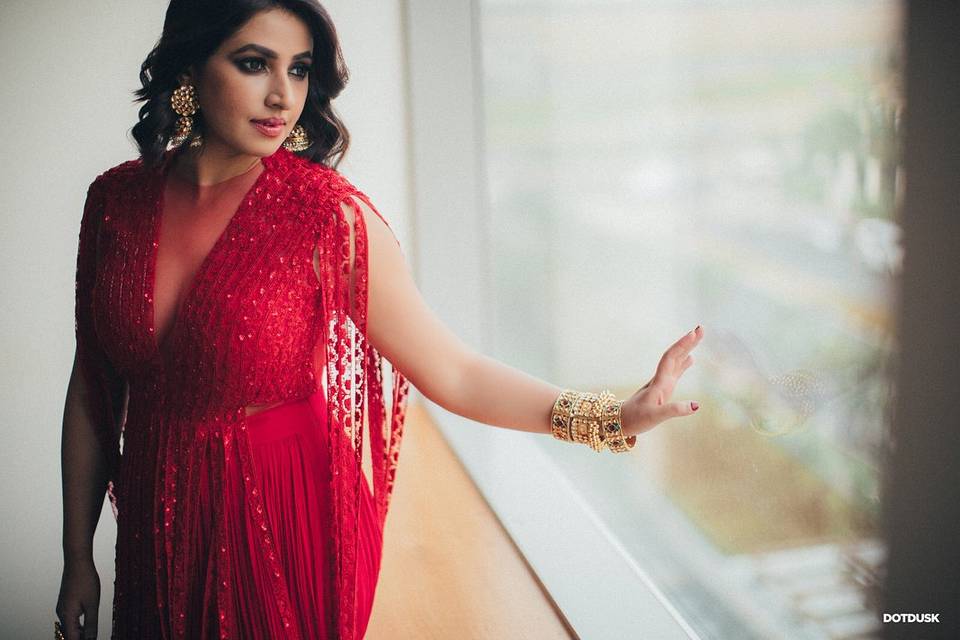 Indians are famous for their extended families and relations worldwide, just like Greeks! The best part of having such big families is that you form your own gang of cousins, all similar in age, and rule over everyone.
The eldest is the one who onsets the shaadi ka mahurat and everyone knows their turn is coming. As the bond between sisters is so tight, it's only fitting to honour them during the Shagun by getting them a lovely gift that expresses how much you care about them.
We have one item that is a little unconventional, but we love it anyway! As you may have already guessed, we love bangles, their tinkling chime, their blingy looks and everything else. You can buy them for your sisters in any colour, just make sure that their design is trendy! We have picked out 8 latest bangles design and most of them are in golden hues.
The reason behind this is that shades like gold and silver go with almost every outfit. They will get the most use out of them and who does not love gold anyways! What do you think of our reason?
Scroll down and pick one latest bangles design that you know is perfect for your gang!
Studded Gold Bangles With Floral Kadha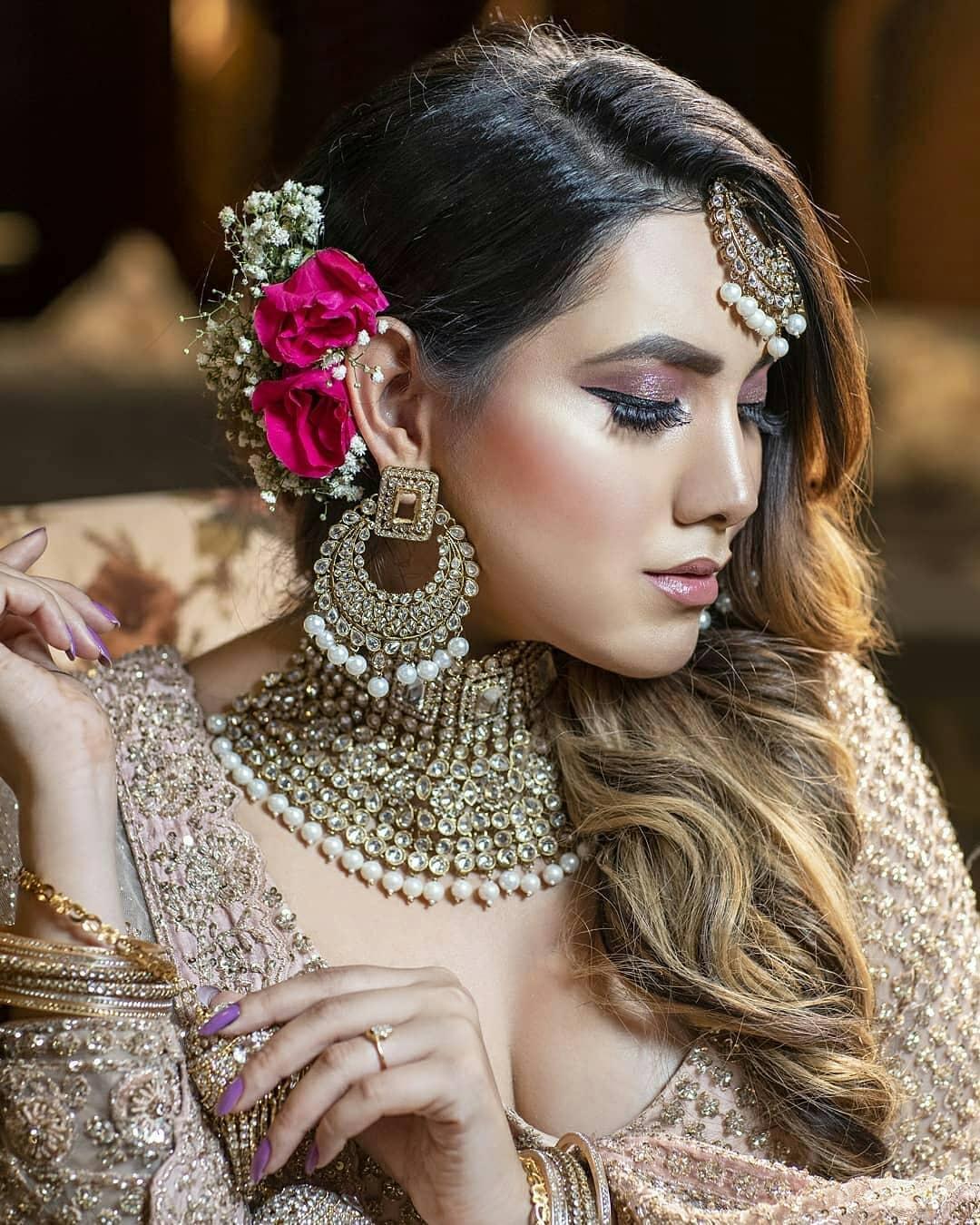 The reason why we picked this latest bangles design as our first is because it is a set made of different bangles. Show some creativity and make your own set that you can gift all your sisters. As you can see these bangles match perfectly with blush pink lehenga. However, as we said earlier, gold is neutral in terms of styling, and you can pair this with any colour!
Dozens of Metal Bangles With Maybe a Real One in Between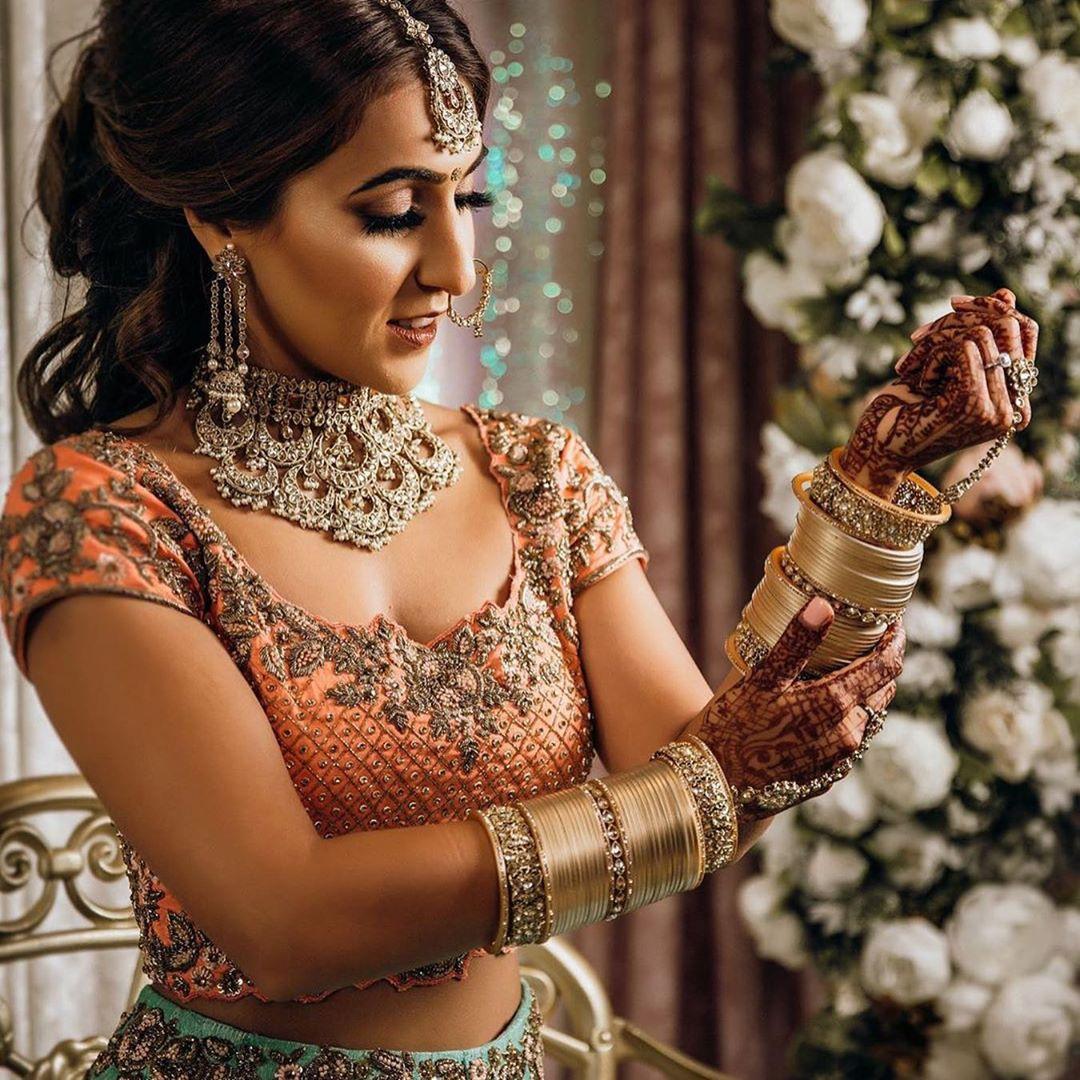 Image Courtesy: Dreambox Creations
If most of your sisters are in their teens, getting them heavy bangles is probably not such a good idea. If you want to give them bangles, go for metal bangles in their favourite colours. To make the set heavy and appropriate for parties, you can get them matching Kadha bangles that they can choose to wear or discard based on the event they are attending.
Pair of Thick Bangles for One Hand Each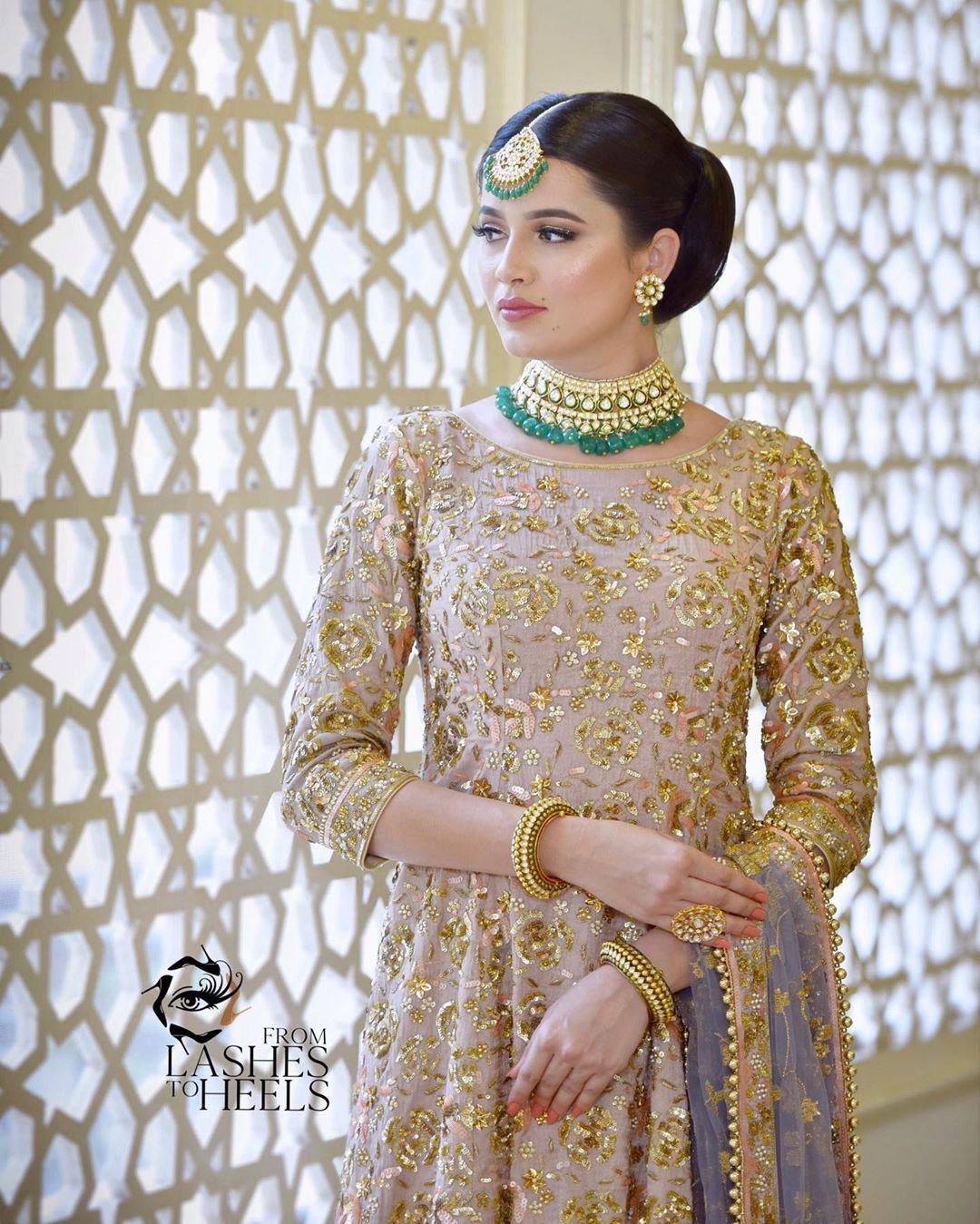 Image Courtesy: From Lashes to Heels
The next two latest bangles design options are for your married sisters. You cannot give them metal bangles! For them, we would suggest go with a 'less is more' approach.
You can get them real silver bangles polished until they gleam, or if you have the budget, go with real gold bangles. You can choose the design and weight according to how much you love them! Just kidding!
Pair of Gold Bangles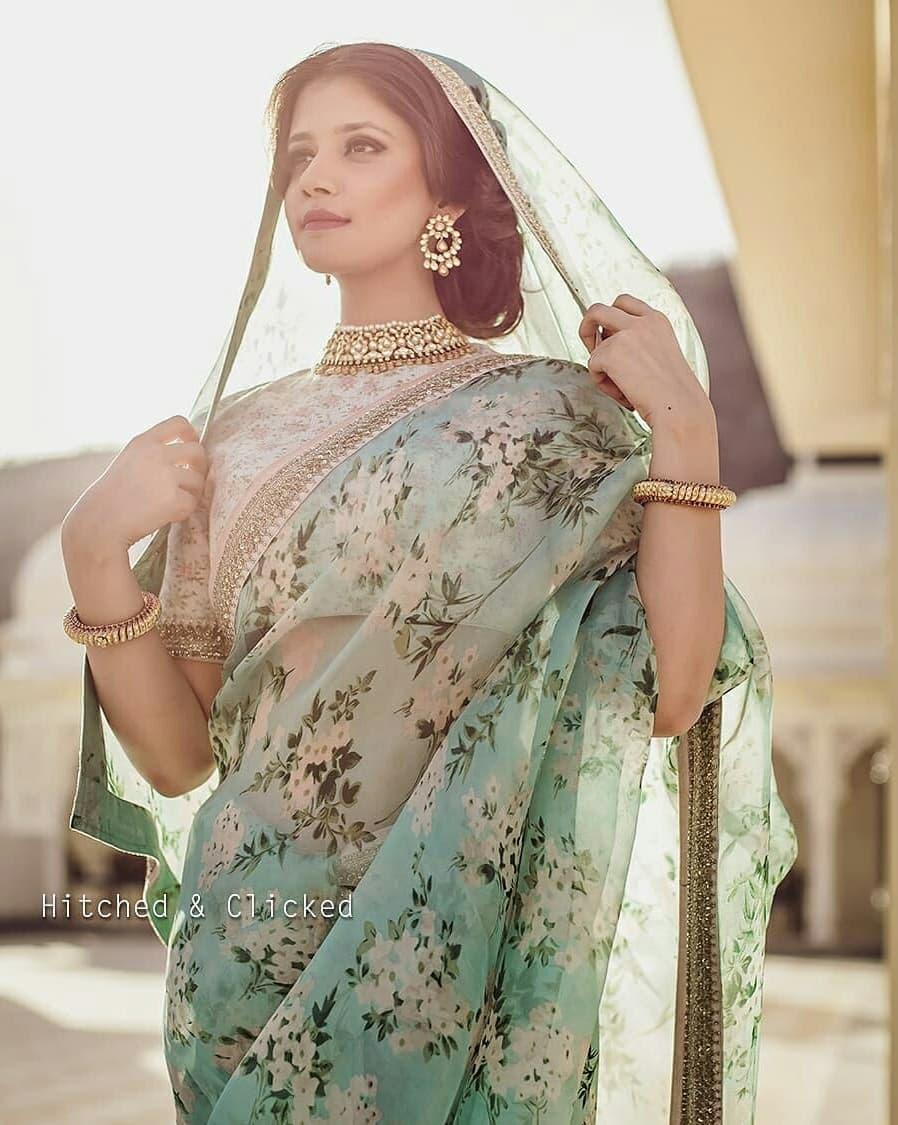 This is another latest bangles design for the married sisters and cousins. We just love the design of the ones in the picture. They are stylish and have a Rajasthani design, which will make a statement whenever they wear them!
Stone Studded Statement Bangles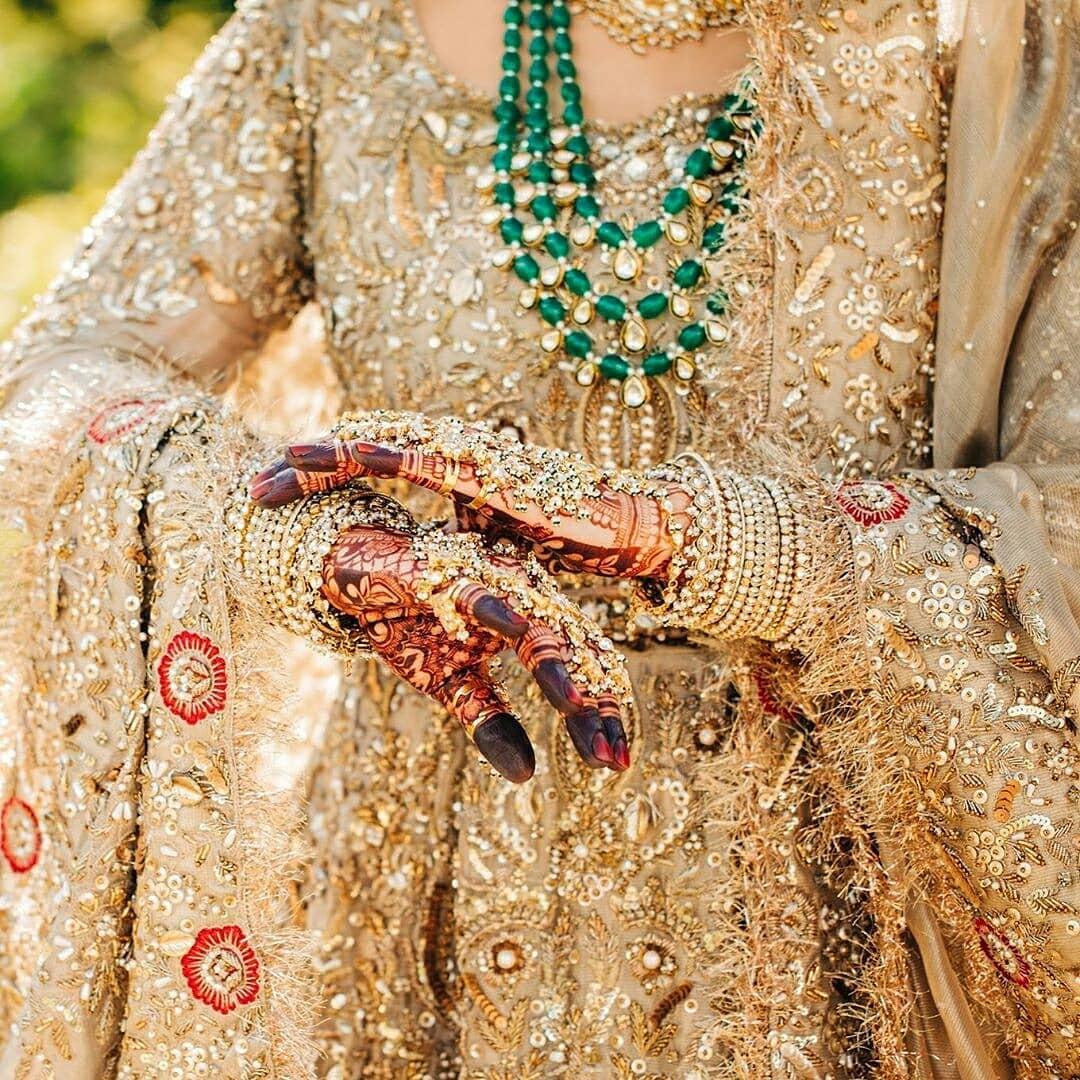 Image Courtesy: ShopBees
If you think the first design was subtle, this is another studded latest bangles design. You can choose the number of bangles you want to gift according to the age of your sisters. If she is young, maybe go for 5-6 bangles and not more than that. If she is your age, about to be married or has just gotten married, you can get them a dozen for each hand.
If you give them the gift before your wedding, they can even wear it for your big day and match the wedding pictures! You all can post images on Instagram under some cool hashtags like #sistersforever or #TogetherSinceDiapers!
Multi-coloured Ring Bracelet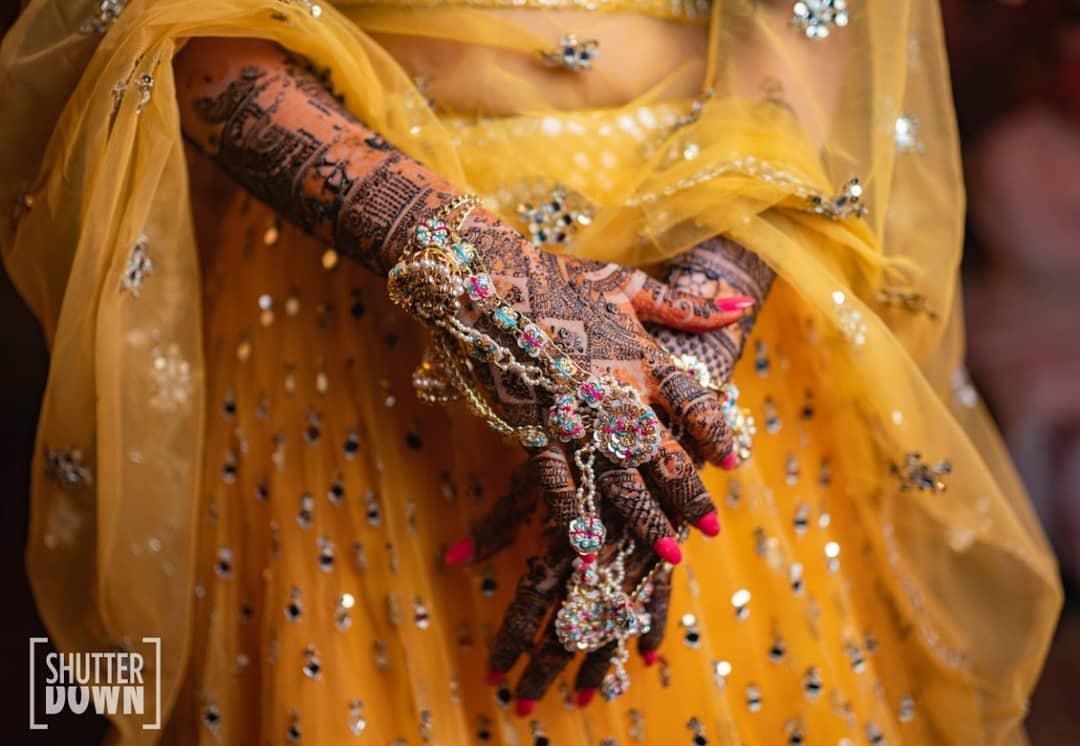 We know this is not a traditional bangle, but a ring bracelet makes for a great gift idea. You can give the same multi-coloured bracelet to all your sisters and get twinning pictures. We are suggesting a colourful piece because they can pair it with any ethnic outfit of their choice and get good use out of it.
Bangles With Statement Flowers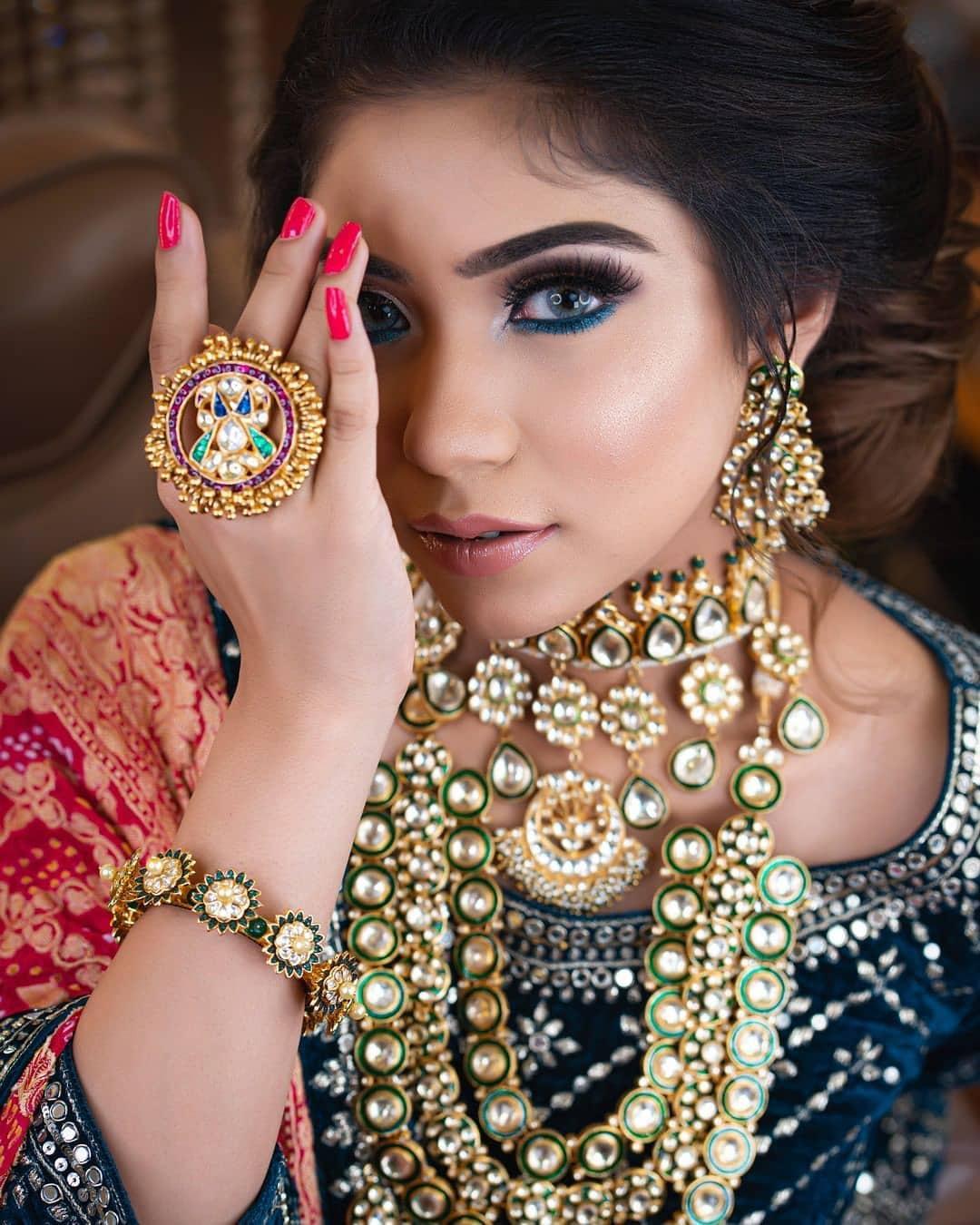 If you are looking for a latest bangles design for statement Kadhas rather than simple bangles, this is something different. The flower Kadha is perfect to pair with heavy outfits as well as simple ones. Your cousins can just wear these and get wedding ready!
Ghungroo Bangles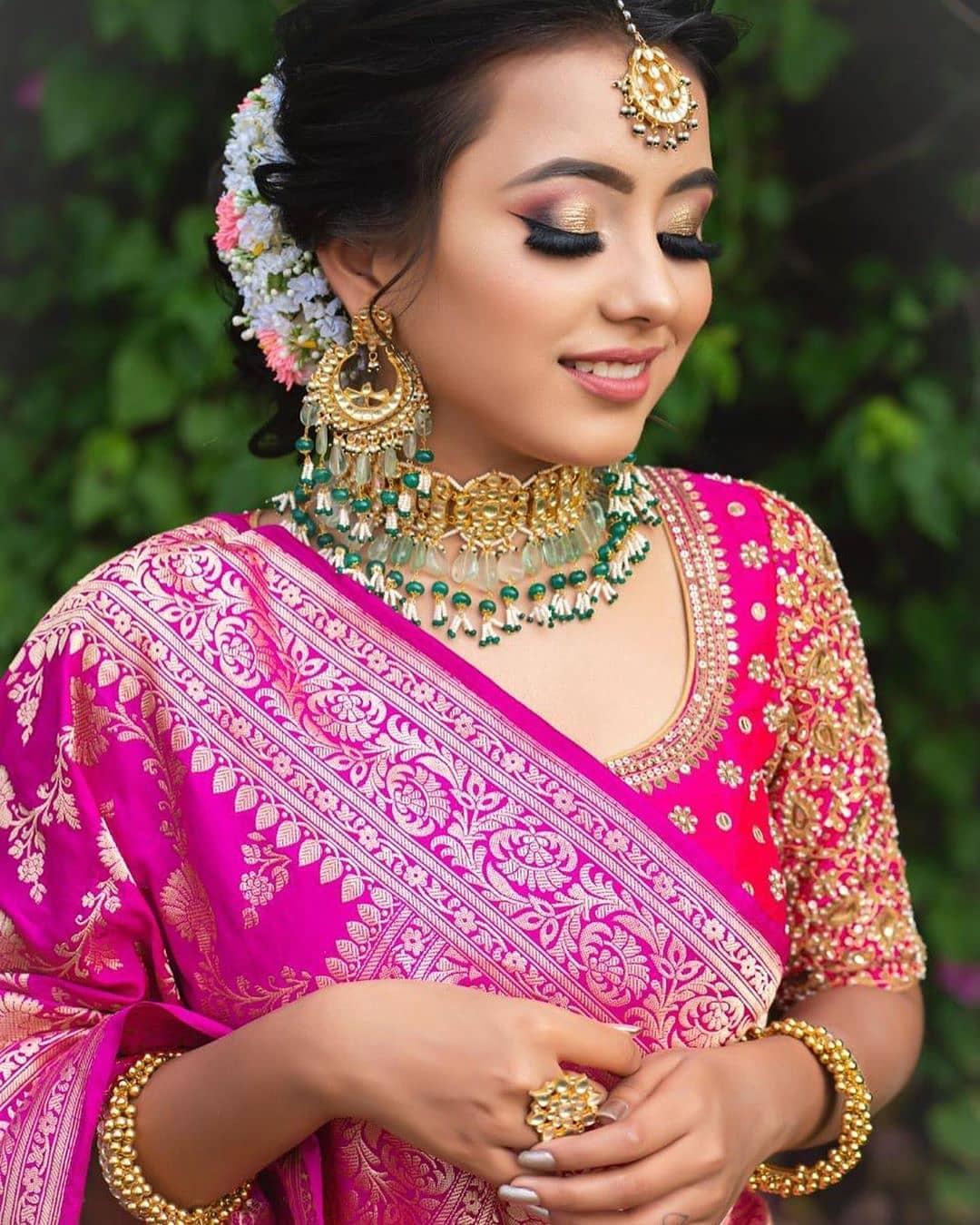 We are ending this list with one of our favourite latest bangles design. This is another option if you do not want to give a set of bangles. They can even wear them in one hand and go simple with accessories.
What did you think of the above latest bangles design images we handpicked just for you? Can you already imagine the look of delight on your cousins' faces when they see their gifts? We know they'll love it!
Check out these jewellery stores near you that offer great bangles!