Kanchipuram Pattu Sarees for Your Wedding Day & Night Functions!
Deciding to wear Kanchipuram pattu sarees for some of your wedding functions? Here are some different colour options for a day wedding and a night one!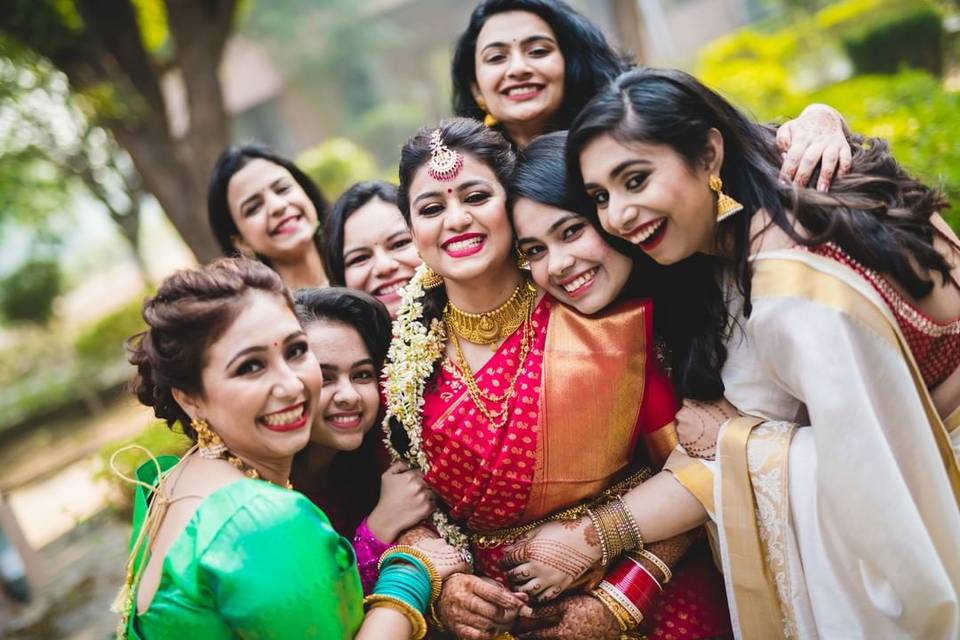 The word 'Pattu' is just another way to say silk. Silk sarees have always been in fashion, especially in the south Indian culture. Wearing Kanchipuram Pattu sarees has become a fashion statement and brides from all regions of India are leaning more and more towards this majestic garment. They are ditching the lehengas and wearing silk sarees on their big day.
We know that deciding the colour scheme for your sarees can be a huge struggle and, often, the time of the event creates more confusion. Different colour shades work during different times of the day and the selection can be tough. To make things easier for you, we've chosen a bunch of sarees that work for night and day events!
Keep reading to know more about them!
A. Kanchipuram Pattu sarees for day weddings
Day weddings are beautiful. They have a lot of positivity in them. With the natural light falling on the bride and groom's happy faces, the wedding photos are bound to be beautiful. If you have chosen to wear Kanchipuram Pattu sarees on your big day, you will no doubt look ethereal during the festivities in vibrant colours and shiny borders.
If you are planning to have a day wedding, choose bright and harmonious shades that will stand out in a crowd but also try your best to not choose something that will hurt everyone's eyes when they end up looking at it. Here are some great Kanchipuram Pattu sarees that you can wear on your wedding day!
1. Golden saree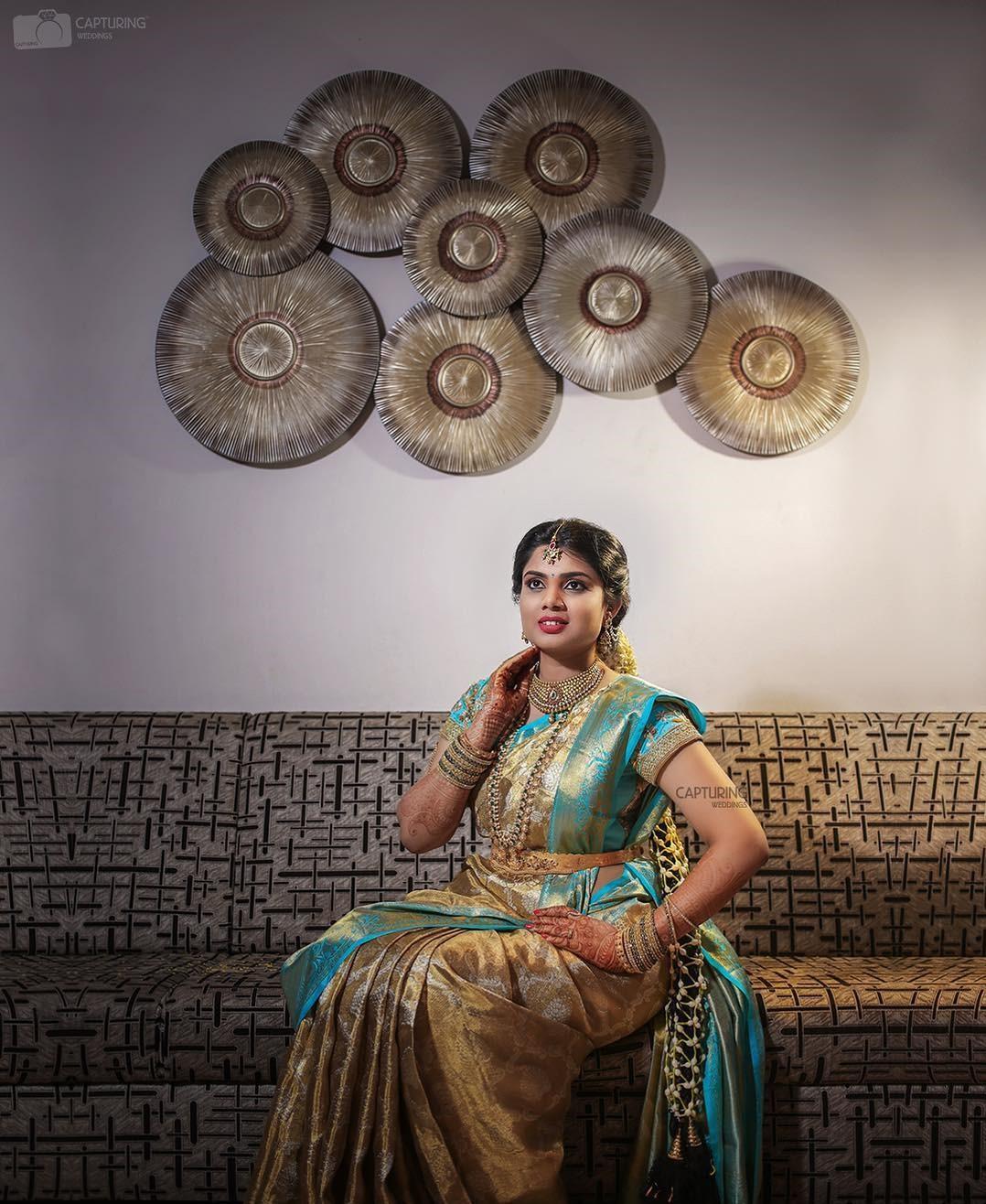 This white and gold silk saree with a turquoise or firozi colour border is perfect for your day wedding, especially for an indoor venue. This look will suit not only the bride on her wedding day, but can also be worn on other small events.
2. Yellow saree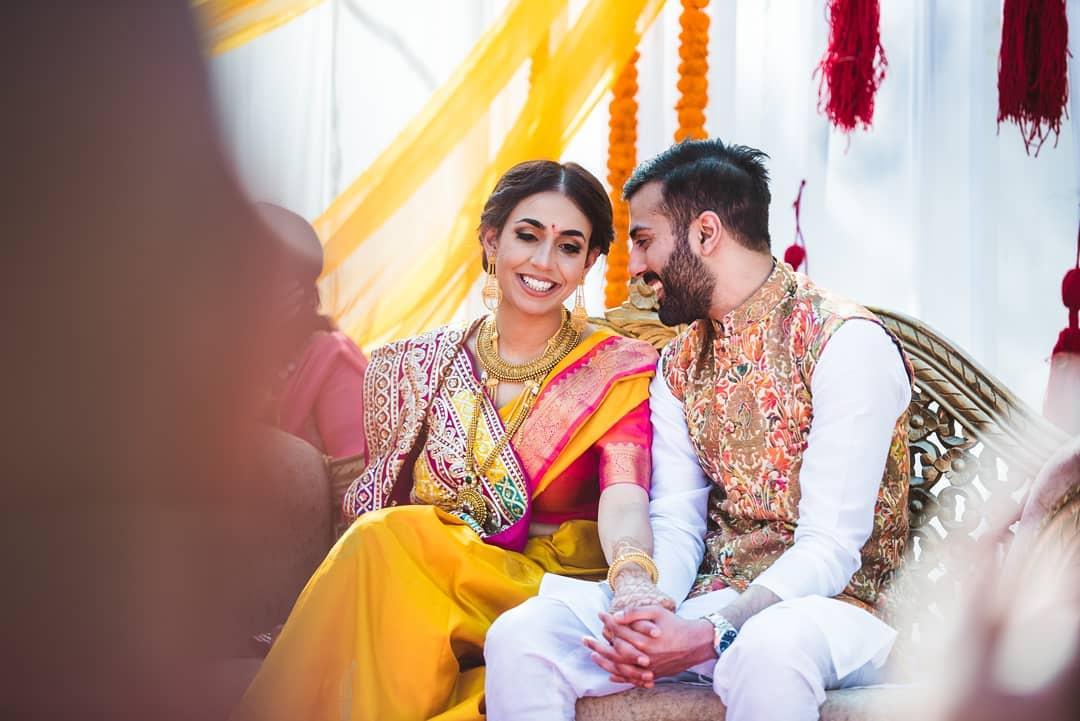 Yellow is no doubt the happiest colour in our palette. It brightens up the venue and brings harmony in it. Many colours compliment it like pink, red, green and many more. So, yellow Kanchipuram Pattu sarees with pink borders are a perfect look for a day wedding.
3. Tiffany blue saree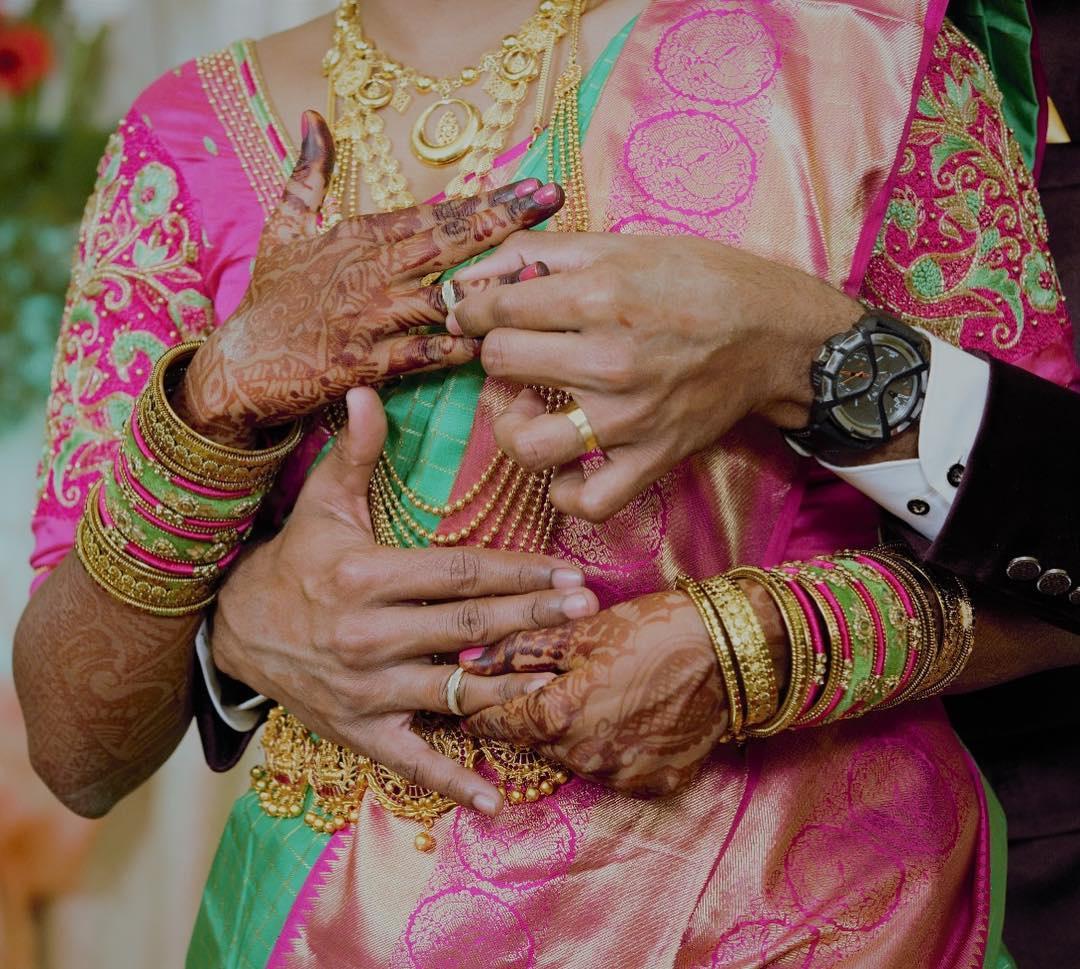 Image Courtesy: Wild Frame Studio
Our favourite in the lot for a day wedding is this tiffany blue saree with a beautiful pink border. Apart from the colours, the check design in the saree and the temple design in the border really compliment each other.
4. Classic white saree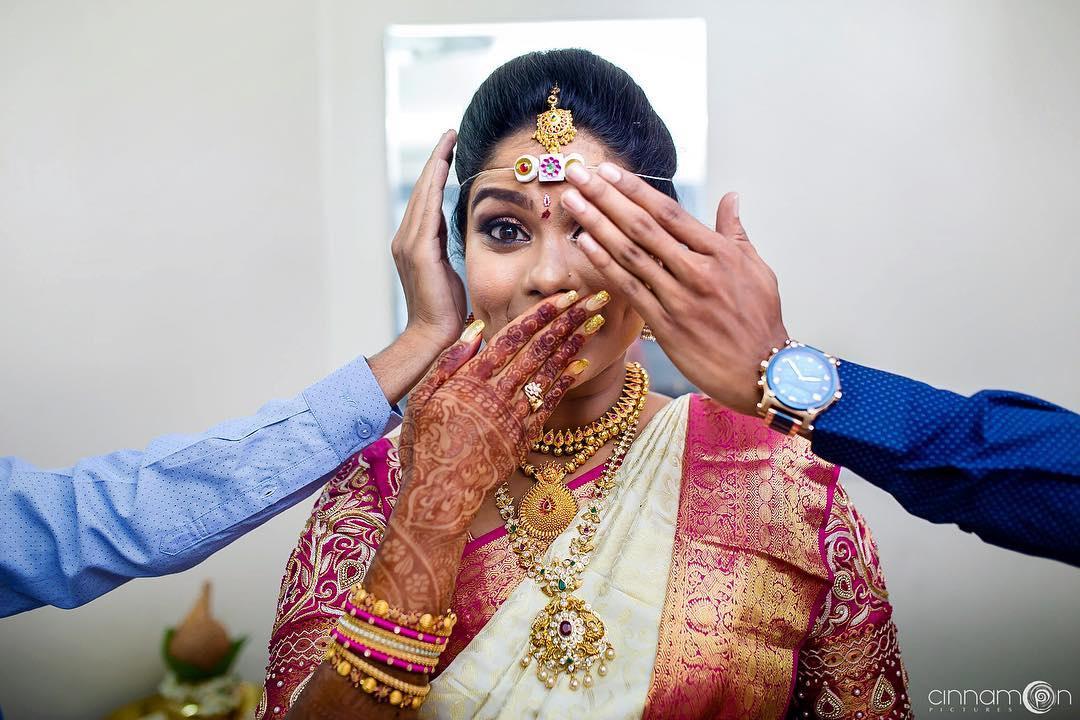 Nothing says pureness like a bride wearing white Kanchipuram Pattu sarees. If you are going for a fairy tale wedding theme, wear white for the full effect! The market has many options when it comes to white silk sarees with different coloured borders. You can choose your favourite coloured border and have the best look for your day wedding.
B. Kanchipuram Pattu sarees for night weddings
Night weddings are the epitome of fun. The partying, dancing and singing brings everyone together and results in a lot of enjoyment. Wear dark colour Kanchipuram Pattu sarees if you are having a night wedding or simply going to one. You need to wear colours that stand out in the bright lighting of a night wedding. Here are some beautiful Kanchipuram Pattu sarees that you can totally wear to any night event.
1. Green saree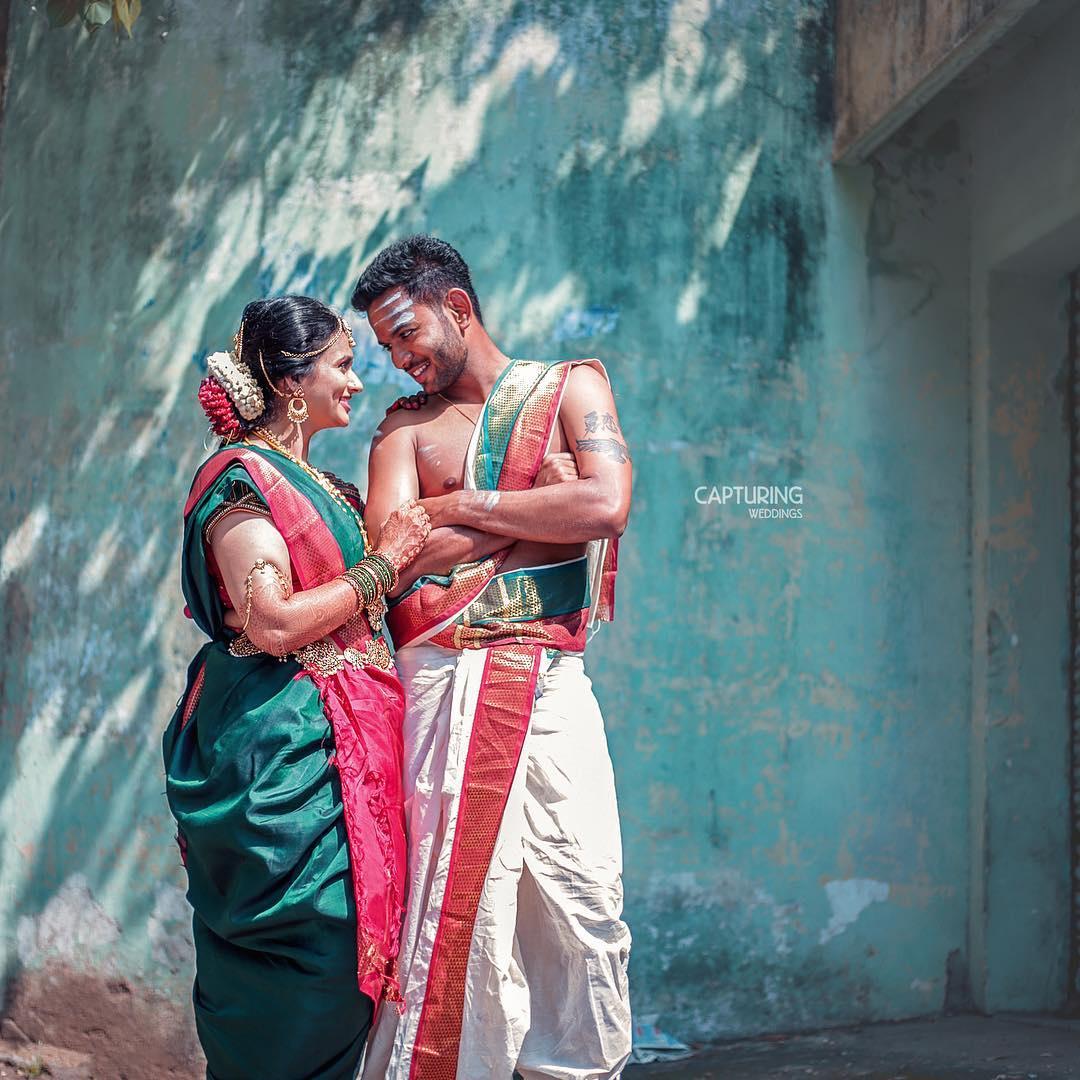 If you are looking for simple Kanchipuram Pattu sarees that you can wear at your own wedding, this unusual green saree is the best choice for you. The dark colours will stick out in the crowd and will be perfect for the night time.
2. Navy blue saree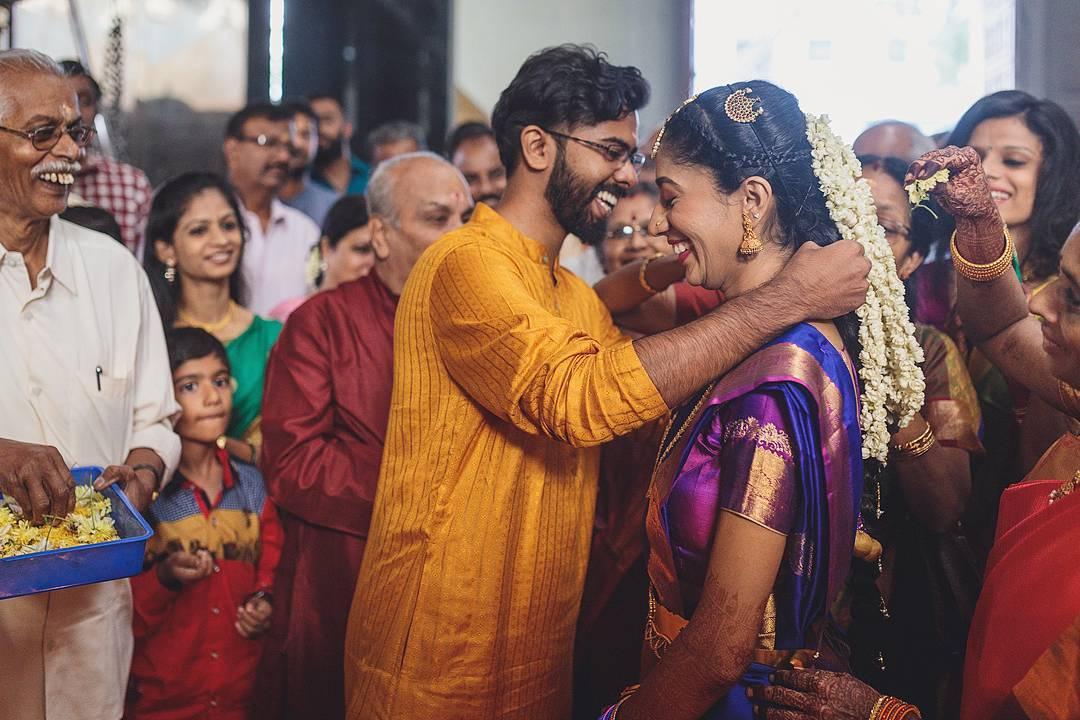 For a bride to look different from anyone else, she should wear Kanchipuram Pattu sarees in dark colours that are also vibrant. This navy blue saree with violet borders will look flawless on any bride in the bright lighting of a night wedding.
3. Egyptian blue saree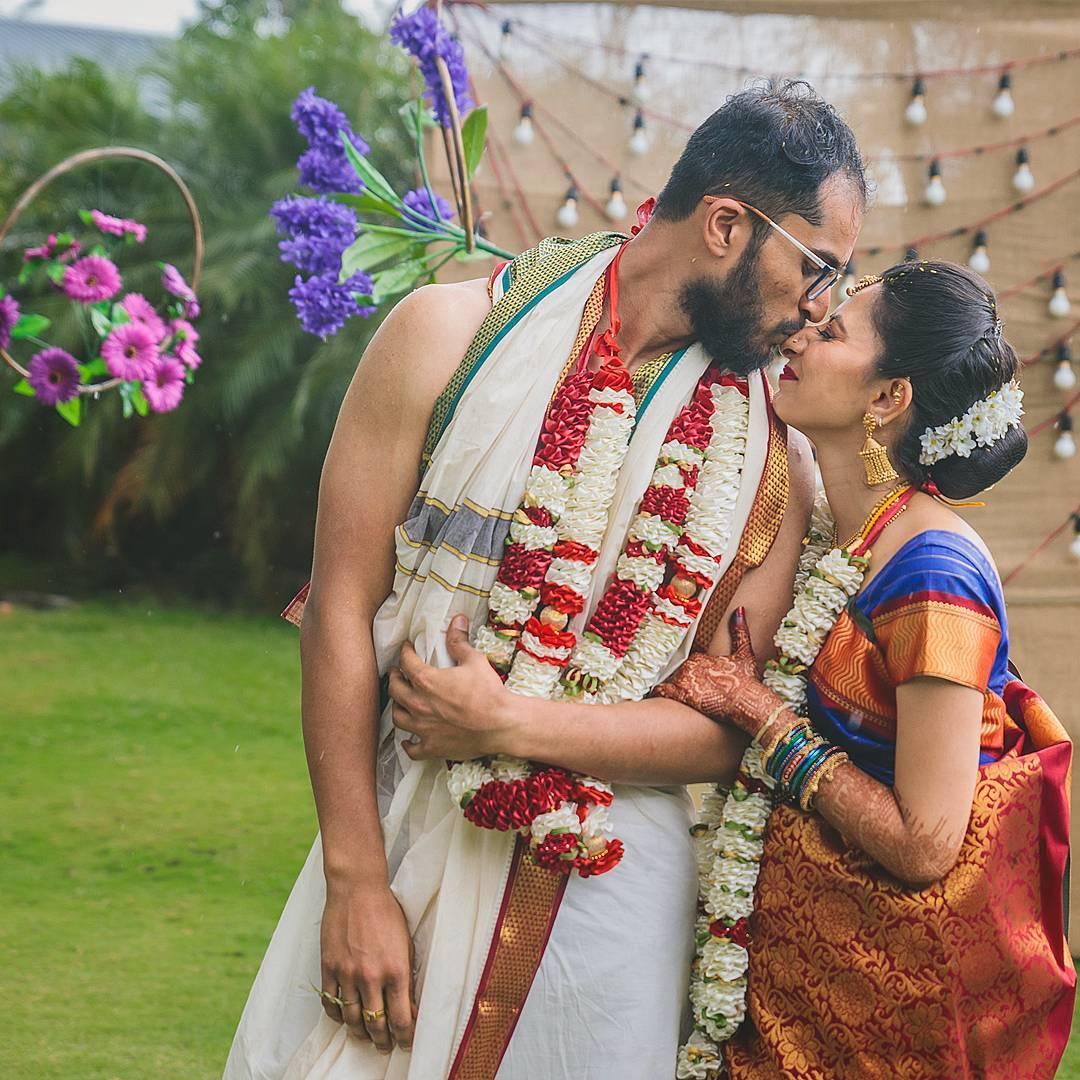 Another blue Pattu saree option is this Egyptian blue saree with red and golden borders. Rock it to your Sangeet and you'll receive compliments for days.
4. Red saree perfect for a bride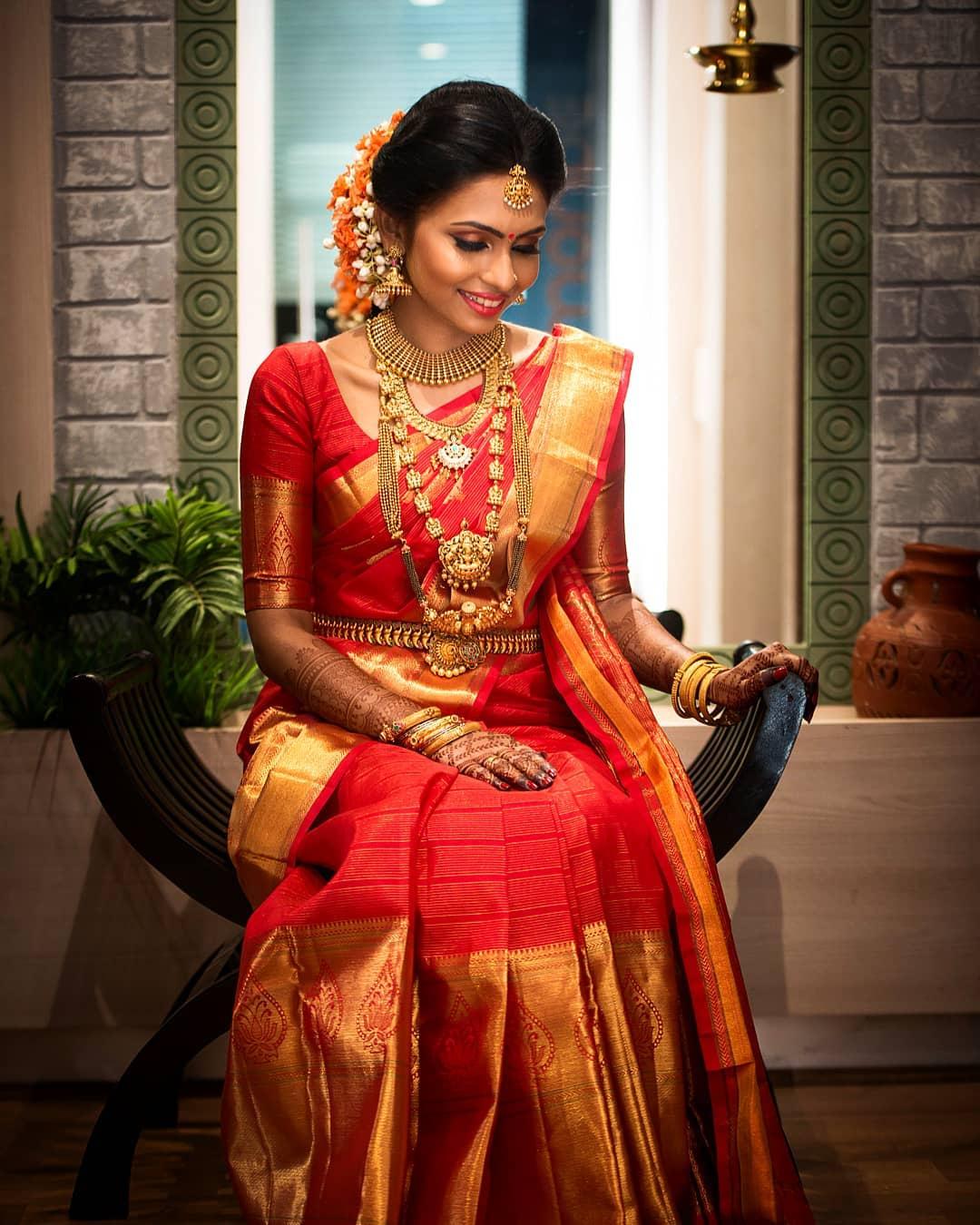 Red is the most worn colour by brides on their wedding day. Whether it is a red lehenga or Kanchipuram Pattu sarees, red is the best choice for the ultimate bridal look, especially for a wedding taking place during the night.
Kanchipuram Pattu sarees are beautiful and look graceful on everyone. Brides love this ethnic look that works best when paired with traditional gold jewellery. You can also decorate your hair with a Gajra for the authentic look. We hope you find this article useful and have come to a decision on the colour scheme of your Pattu saree. Tell us other different colour combinations that work for day and night weddings!
Meanwhile, check out these stores near you that offer brilliant silk sarees!