6 Unique Ways to Enhance the Kalash Design for Your Big Day
The Kalash holds religious and cultural value at the wedding ceremony. From sequins to beads, here are few creative Kalash design ideas for your big day.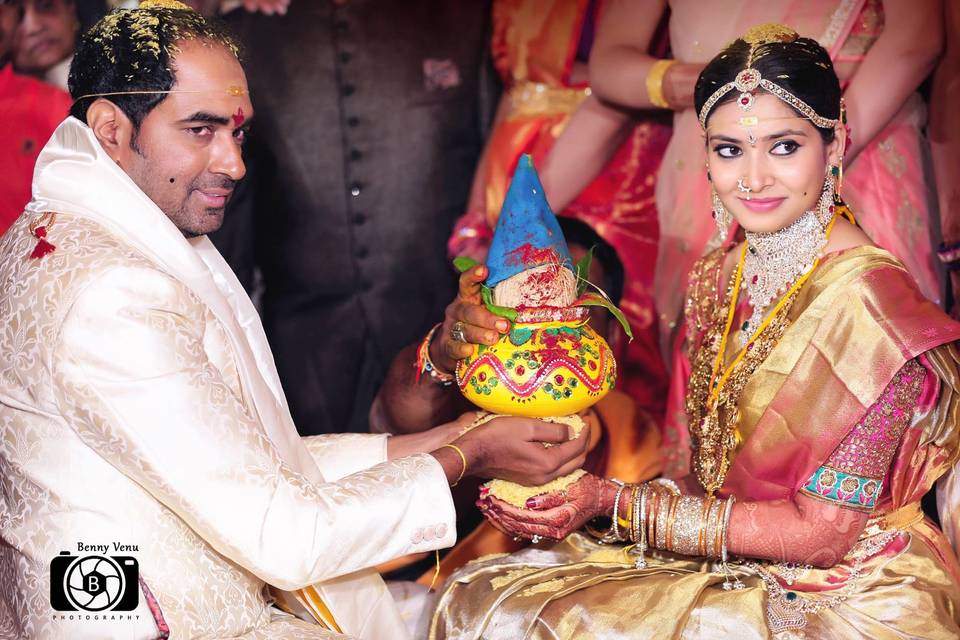 Your wedding is a celebration of happiness and companionship with your loved one, that you will cherish forever. Whether you want to have a big fat Indian wedding or an intimate affair, nothing is off-limits in an Indian wedding.
Each ceremony is enumerated with rich culture and tradition and there are many elements that make your wedding an auspicious one. One of the many elements incorporated in the wedding ceremony is the Kalash.
This is a clay pot that symbolises earthliness and it is often filled with water which signifies the element that all life started from. The Kalash is an integral part of the ceremony and many couples choose to adorn various patterns on the pot.
We bring you the most creative Kalash design ideas, so you can decorate your Kalash for the wedding ceremony.
1. Classic design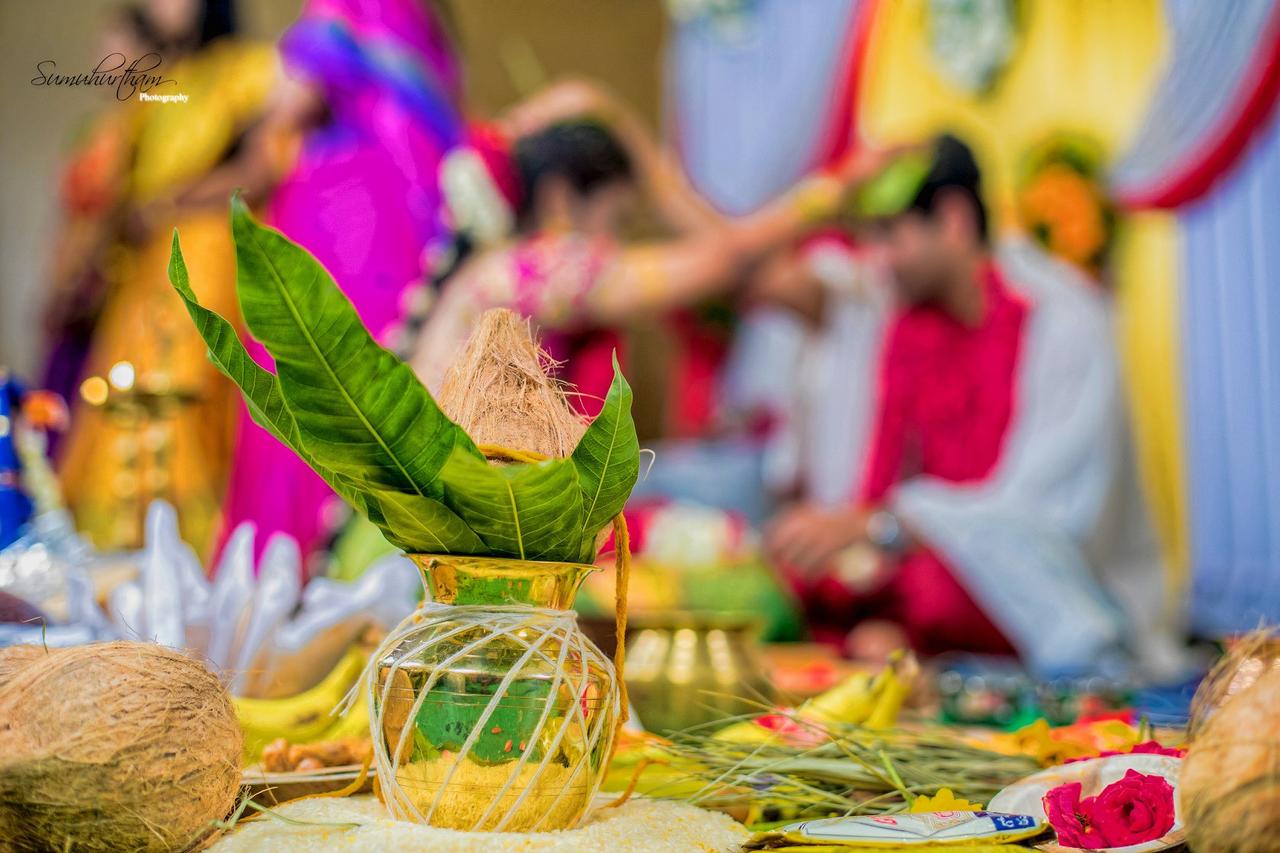 They say there is beauty in simplicity and we could not agree more. While some couples may choose to design their Kalash with stonework and beads, others may prefer something a little more classic and minimal.
This traditional Kalash design shows a simple gold pot that is covered with a white thread strung together in a geometric pattern. The Kalash stands for purity and this simple design conduces to this significance in a beautiful way. If you are a traditional bride, this Kalash design is a perfect choice.
2. Gold sequins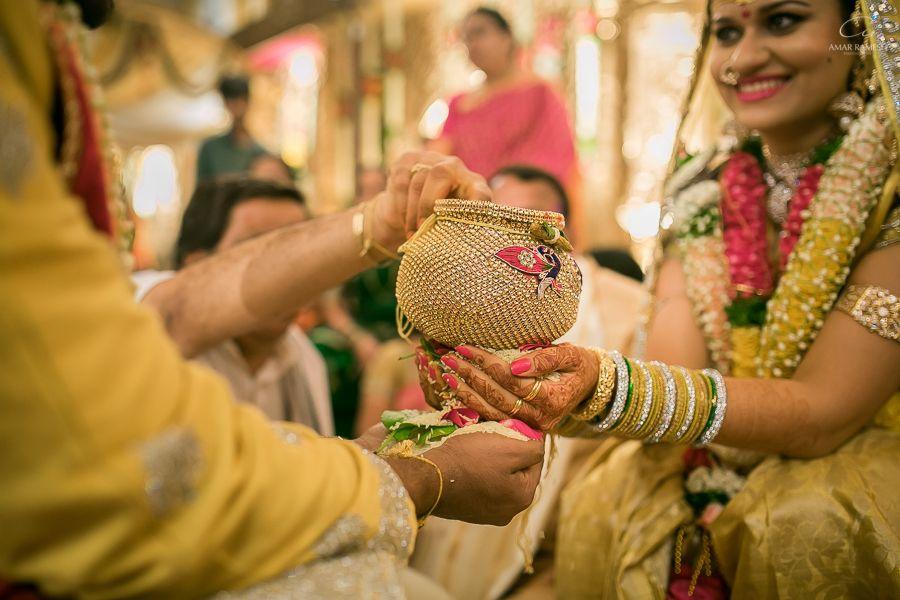 Creativity is key when it comes to your Kalash design and many brides have added their own unique twist to the classic clay pot. If gold is the theme of your wedding, check out this exquisite design. The Kalash is emblazoned with gold sequins to every inch that gives this pot it's unique grandeur.
A small peacock in pink and purple is etched on the pot to add a touch of traditionalism to the contemporary style.
3. Personalise it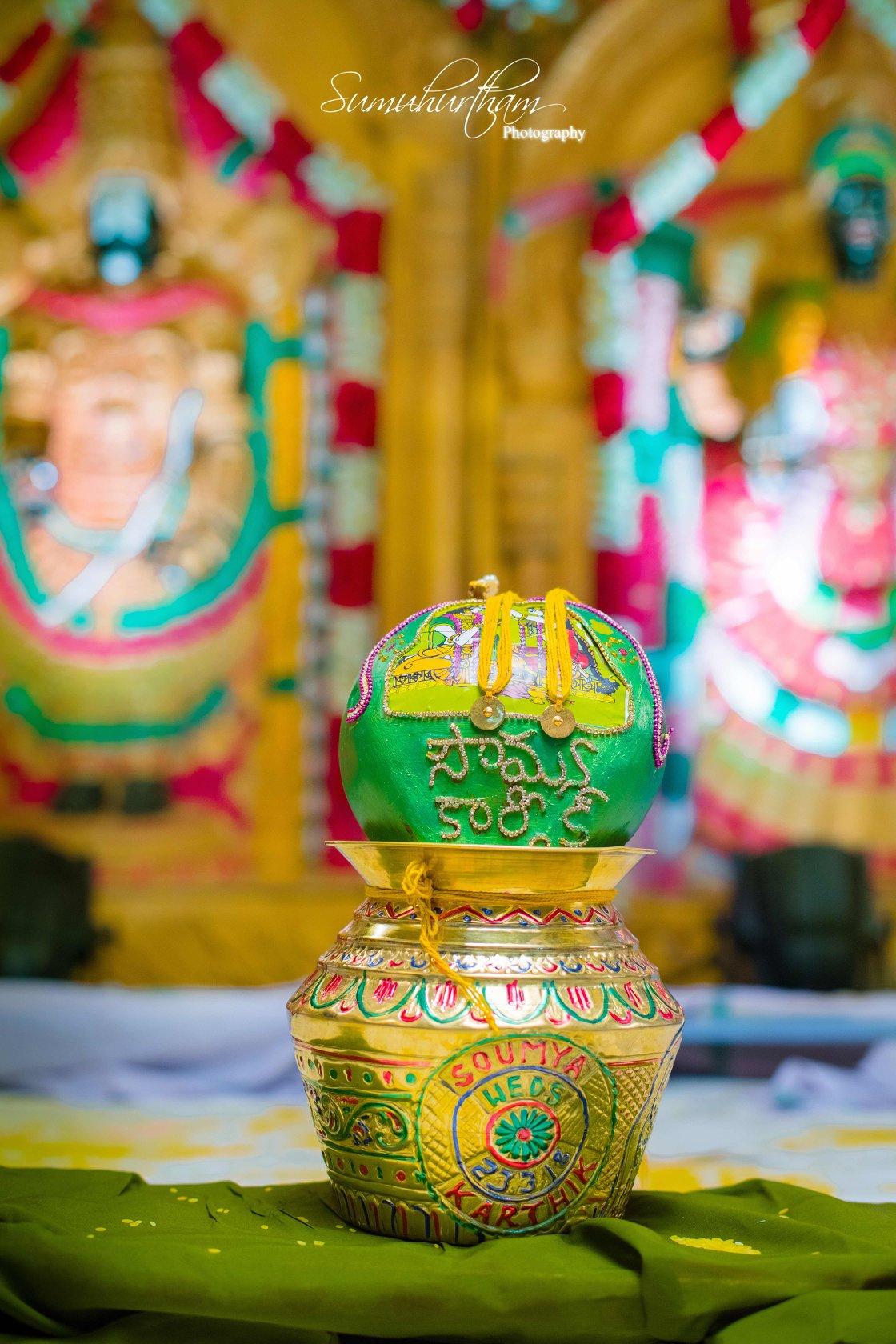 Your big day is all about celebrating the next journey in your life with your loved one. Many couples try to incorporate personalised elements into their wedding to make the big day unique and special.
This Kalash is made of a classic gold metal that is enhanced with a beautiful painting. Curvy lines, zig-zag motifs and dotted patterns adorn this beautiful Kalash design.
The bride and groom's names along with the wedding date are artistically sketched at the centre of the pot. Not only is this Kalash design stunning, but it also serves as a memento for your big day.
4. Contemporary design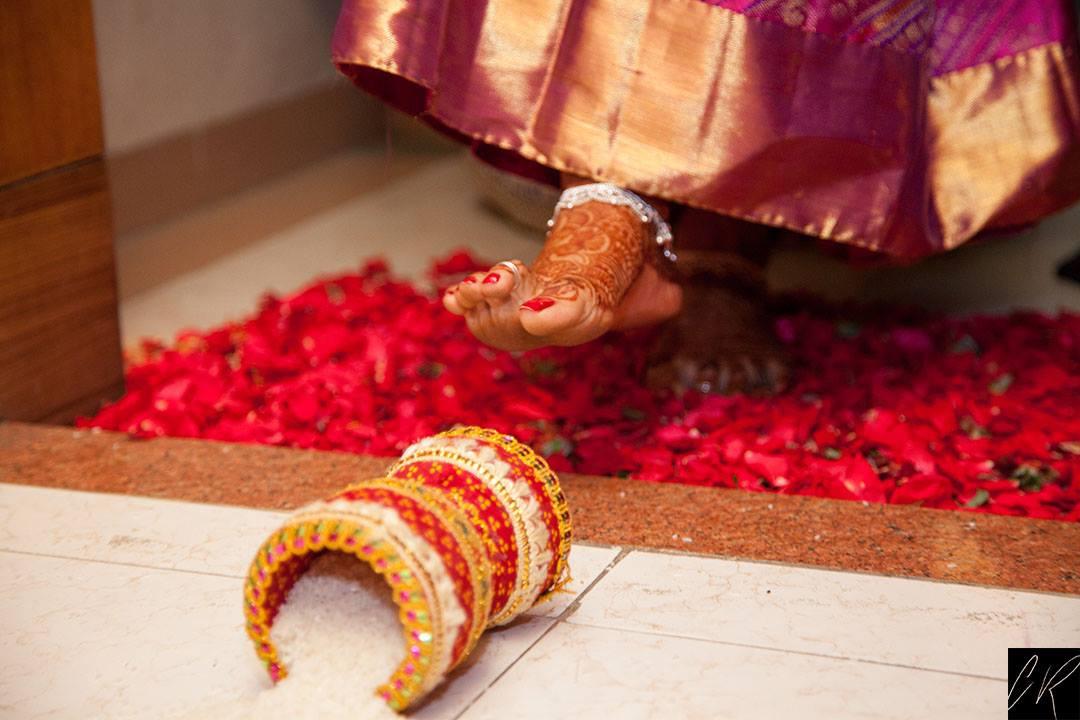 While most Kalash pots resemble the shape of a classic clay pot, many brides have opted for a Kalash that's more unique and contemporary to match their personal style. If you wish to add a modern twist to the traditional design, check out this circular Kalash.
The colourful pot is adorned with numerous motifs and patterns. Layers of alternating red, white and gold sequinned borders are embellished on the pot while the edge is covered in mirrors. This Kalash design is perfect if you covet all things modern and stylish.
5. Stonework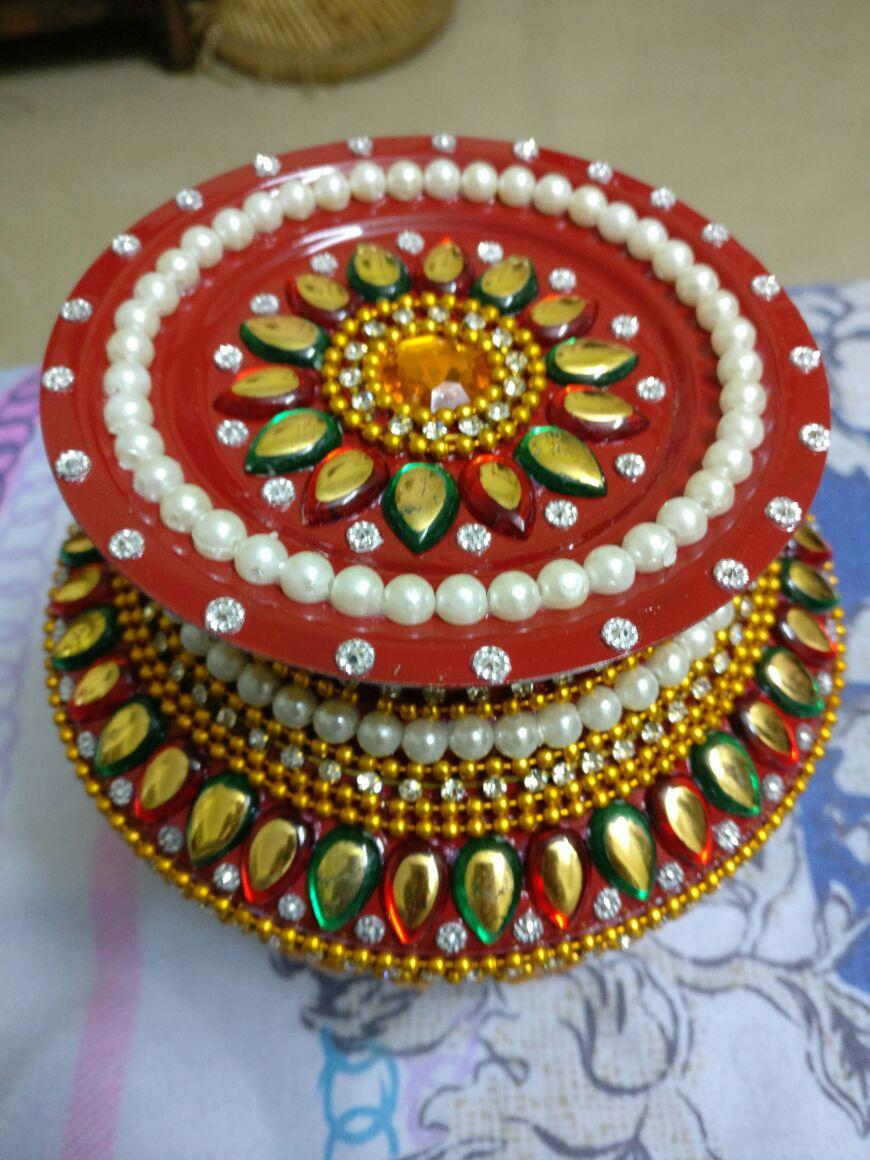 Image Courtesy: Sona Dubey
Every wedding tells a story and you want the elements and décor to reflect this. Keeping with the rich culture of India, many couples choose to embellish their Kalash with traditional motifs. This stunning Kalash design plays with different colours and mirror work.
The first pot is bordered with embroidery patterns and beads work while large blue stones surrounded by a silver pattern adorn the clay pot. The second pot features simple stonework against a bright yellow background. The pink, green and yellow colours merge beautifully to create the perfect design.
6. Play with colours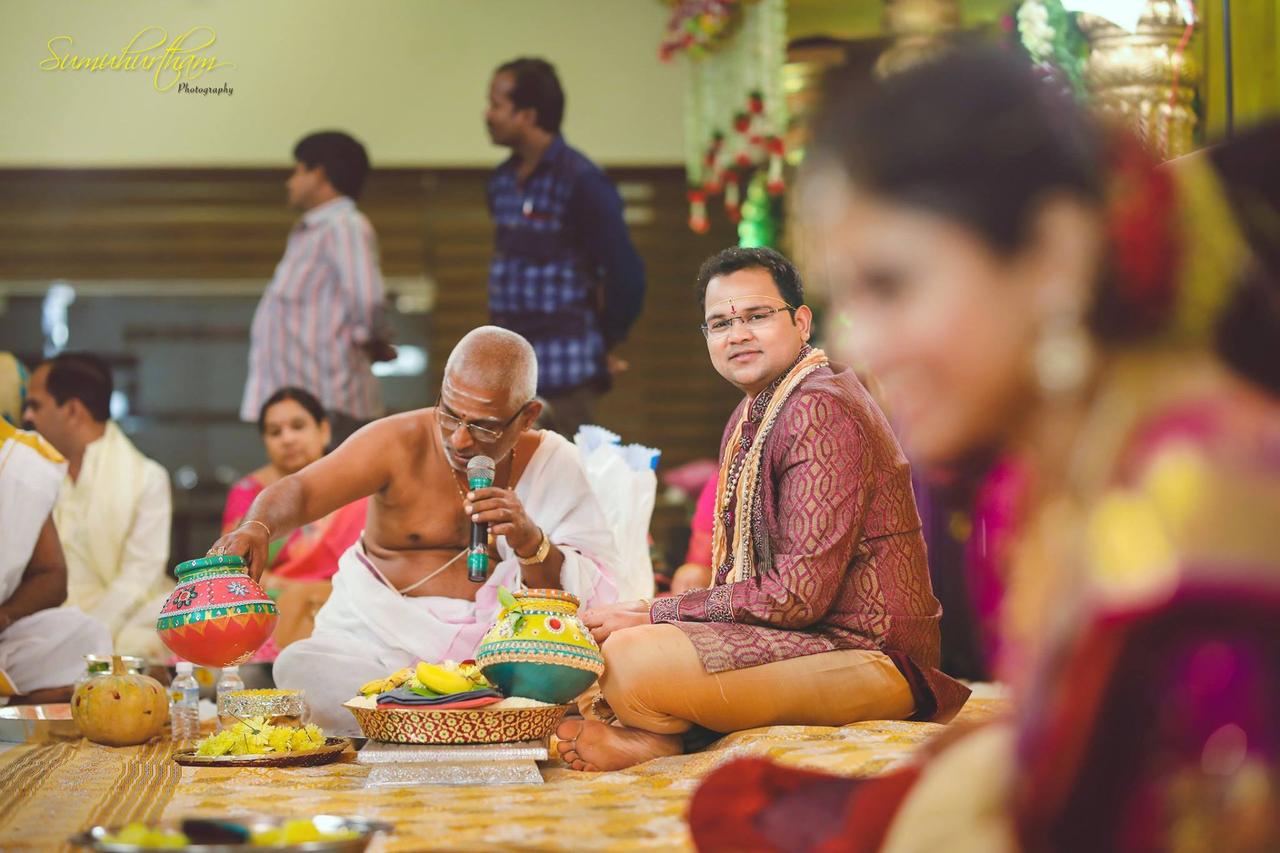 Traditional clay pots have an earthly aura and spread good vibes. This is why many couples choose to decorate their wedding venue and Mandap with artistically designed clay pots. If you choose to have a clay pot Kalash, you can design it with creative patterns and designs. The two pots in this picture, are painted in traditional colours like red, green and yellow.
Intricate motifs are painted on each pot while coloured sequins are embedded in flower patterns to enhance its beauty. Indian weddings are all about festive colours so a Kalash design with bright colours can add some vibrancy to your wedding. The Kalash holds traditional and religious significance at weddings.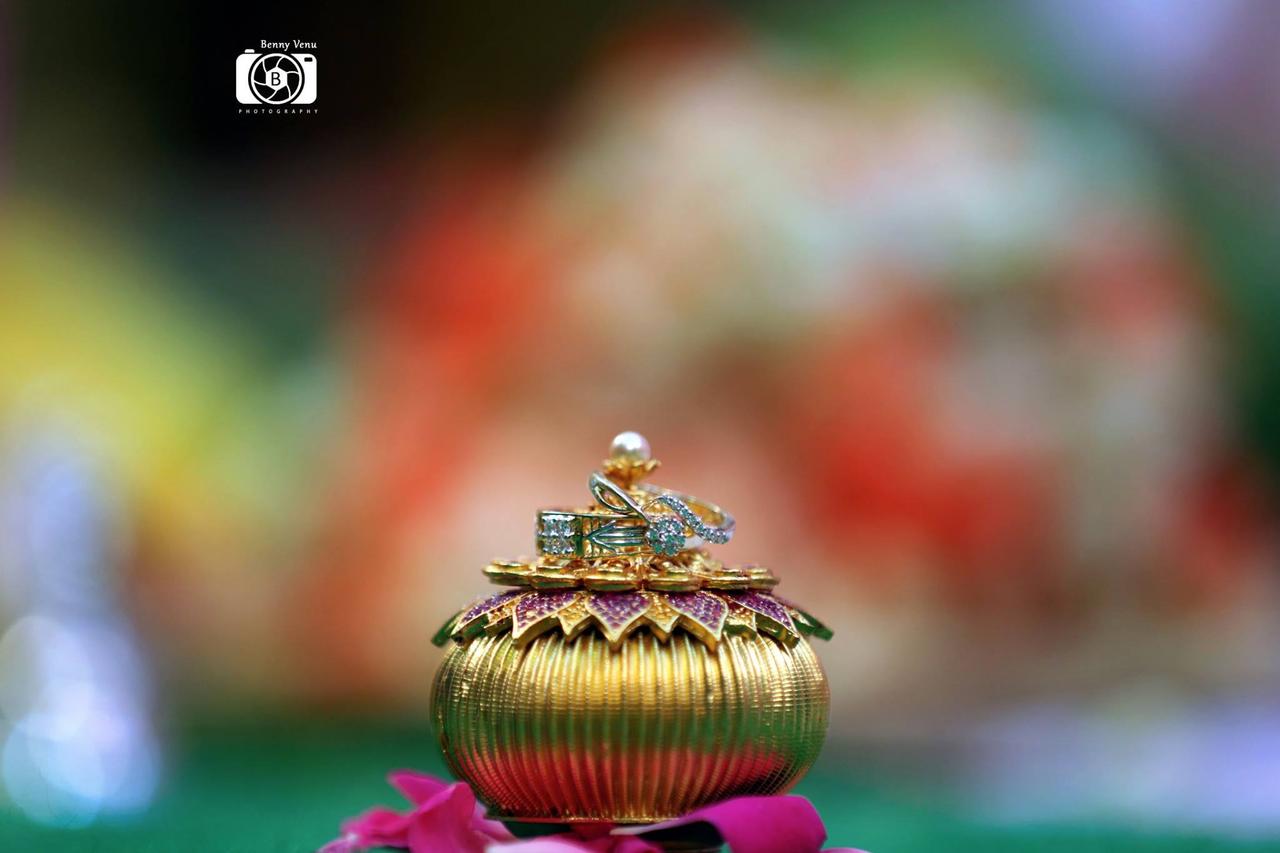 The pot which represents all things earthly is filled with water to signify life. The opening at the top holds mango leaves or betel and a red-yellow thread is tied around it. A coconut is placed in the pot and is positioned near the deities to signify the balance we need in all aspects of our lives.
The Kalash plays an integral role in the wedding ceremonies, so many couples choose to decorate it with beautiful designs and patterns. We hope this list of Kalash design ideas inspires you to get creative with your décor.
Wedding bells around the corner? Get in touch with our wedding planners to help bring your ideas to life.