Jimmy Choo Wedding Shoes to Help You Slay the Wedding Looks
Are you the Shoes-oholic bride? If yes, you're on the right page. Let's have a look at some luxurious Jimmy Choo wedding shoes!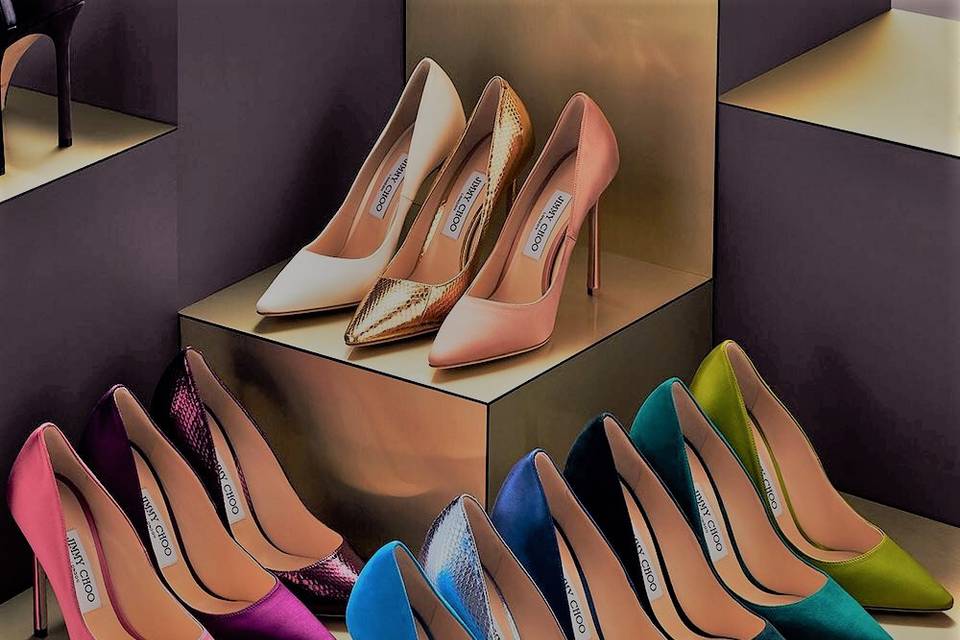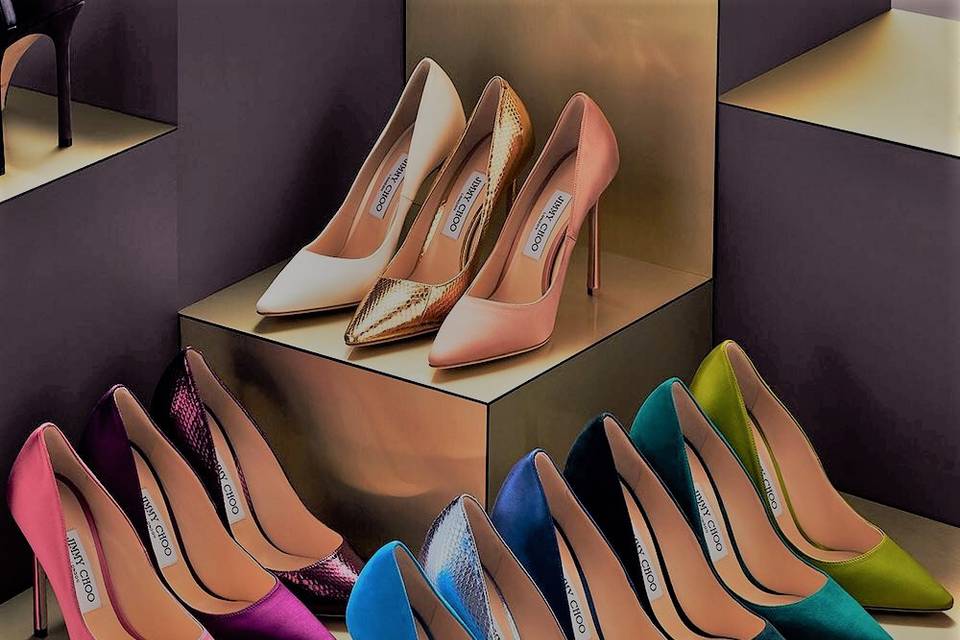 Do you want to feel like Cinderella on your wedding day? You just need the right shoes!
Shoes are a critical part of your wedding day and they definitely play a huge role in completing the ensemble. With no more window-shopping, it is time to throw on those Jimmy Choo Wedding Shoes and slay your look.
Here are a couple of golden rules on how to style these Jimmy Choo Wedding Shoes.
1. Supreme Black and Golden
Let's take a moment and appreciate how stunning these pair of black and golden pumps are. If it's your cocktail night and you decide to wear a body-hugging gown, this has to be your next buy. Your outfit must have hints of gold so as to make it look more coordinated.
2. Suede Blue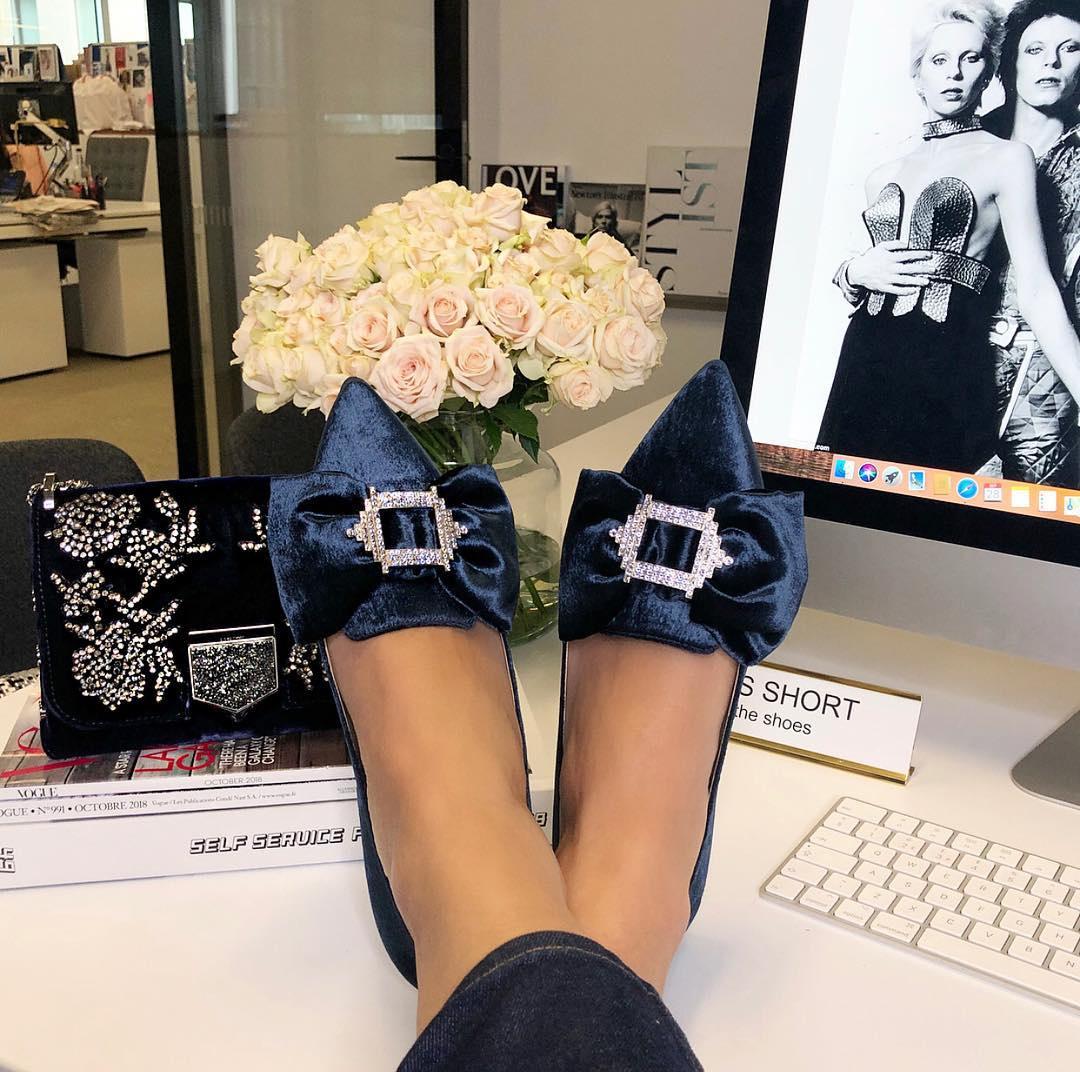 These Jimmy Choos are super sleek and sexy. These suede-finish Jimmy Choos can be the perfect pick for your wedding day. From comfort to class, both together, these Jimmy Choo Wedding Shoes can be worn with a dapper saree. The drape will complement the footwear.
Tip: Do not go overboard with the hair accessories as the embellishment on the shoes already add extra character to the look!
3. Check-mate!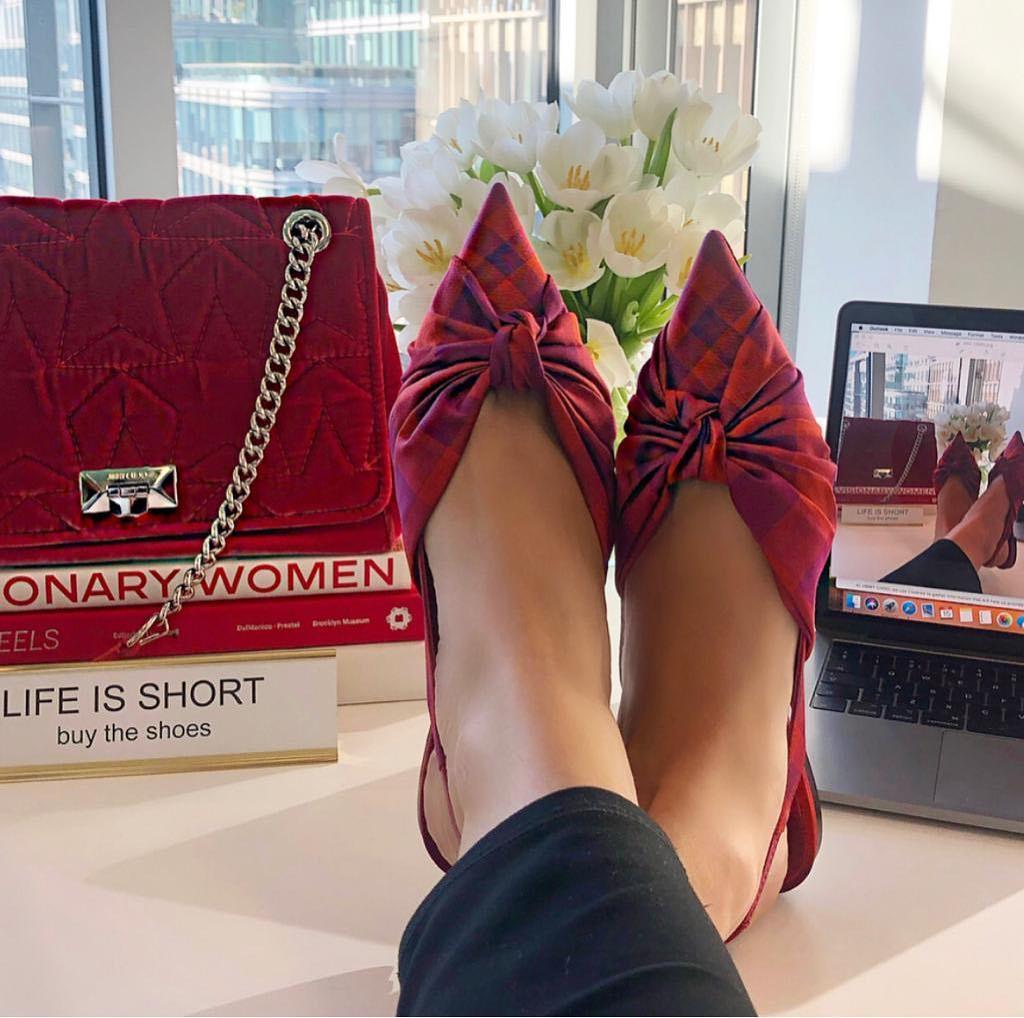 To twirl in her own pair of Jimmy Choo Wedding Shoes is every bride's dream! Try on a no print outfit with these gingham Jimmy Choos. Do not go with print on print with the outfit as it might come off as a little too much on your wedding day. Carry a check print bag to complete the look!
4. Slingback with Glitter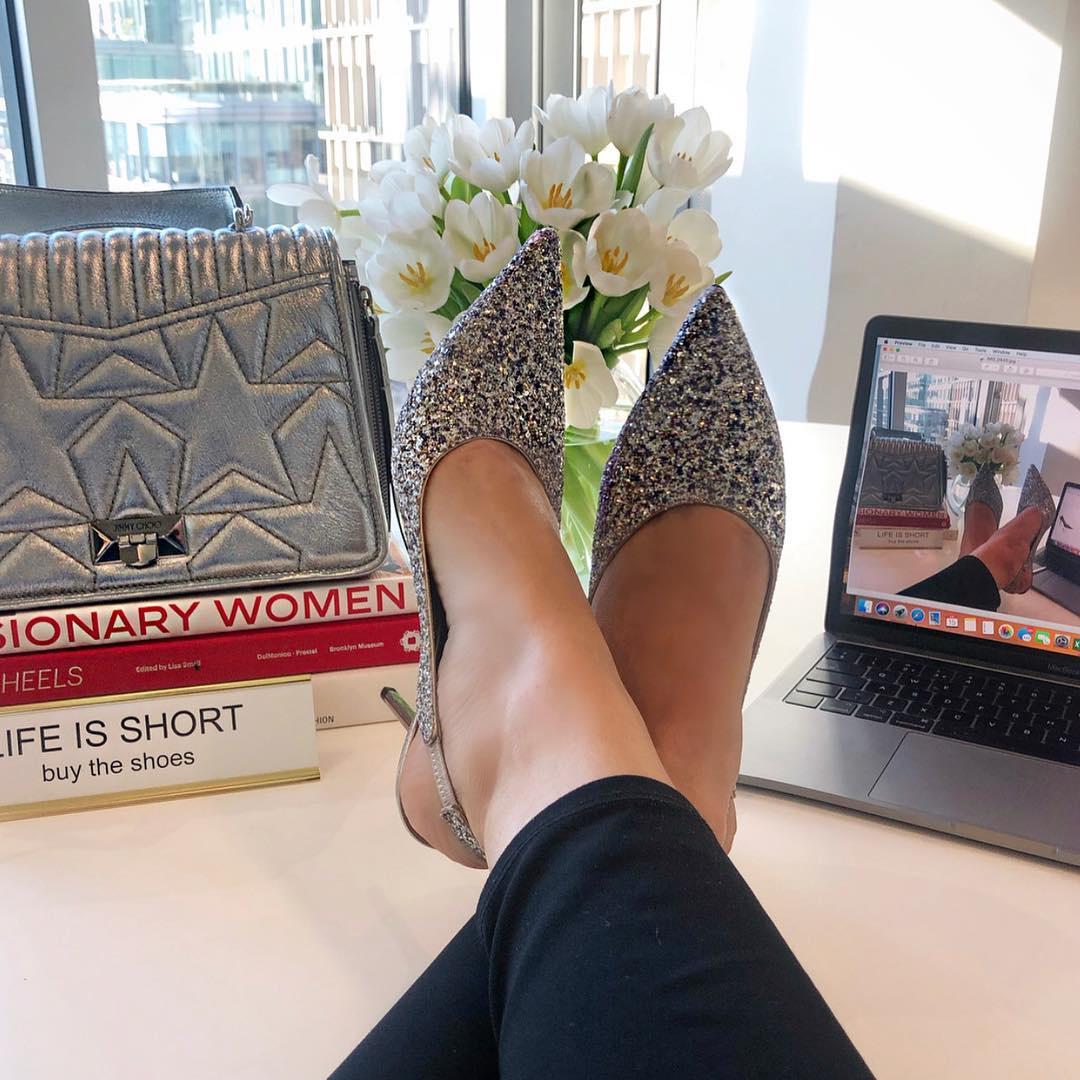 Want to get a fashionistas attention? Just show her these shoes! 80's slingbacks are still in trend and Jimmy Choo brings a new edge to them by adding glitter. These pair of glittery Slingbacks are apt Jimmy Choo Wedding Shoes. When you wear your wedding gown and take little steps, your feet get all the attention. This one can be worn tonight parties as well!
5. Metallic Knot Slingback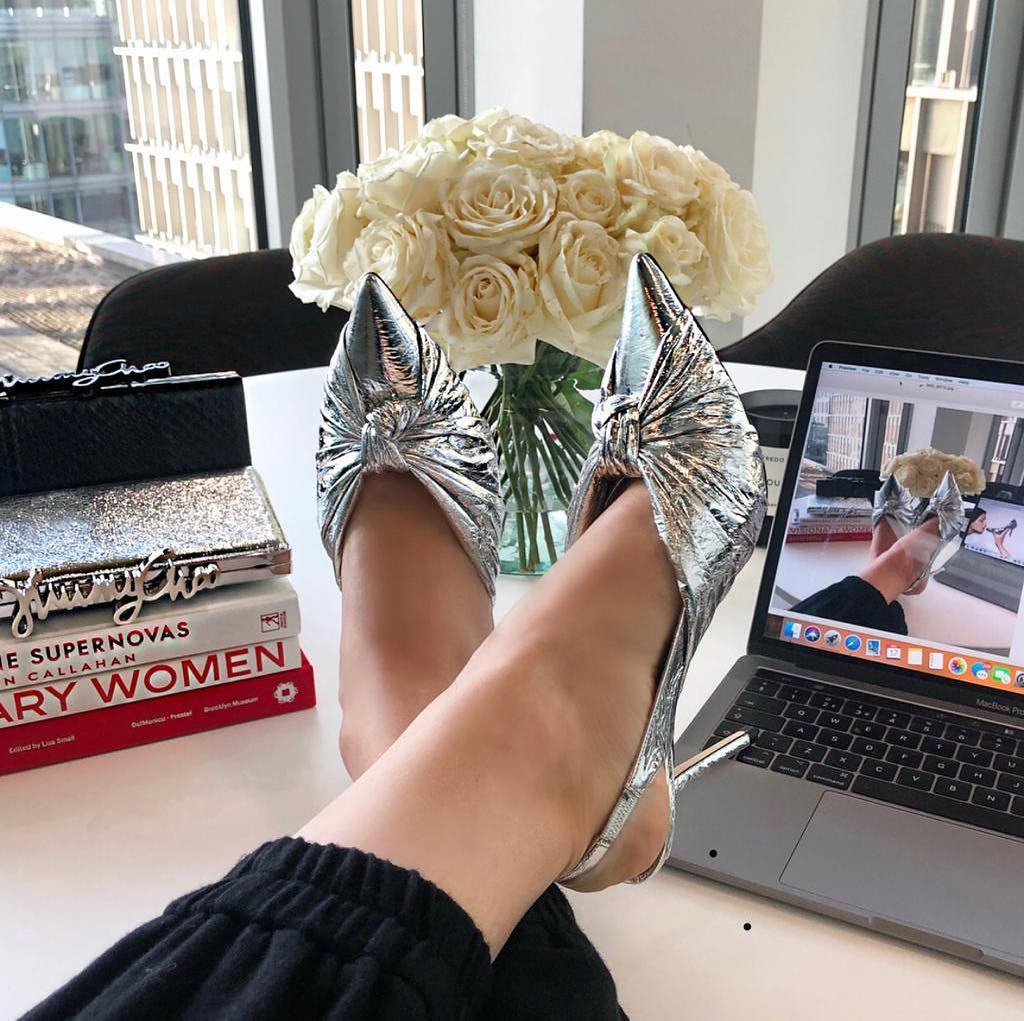 These are perfect for a disco night or maybe for your grand reception night. If your wedding outfit is from a pastel colour family, this is the perfect pair of shoes. The foil finish to the cool looking Jimmy Choo Wedding Shoes adds visual dimension.
Tip: If your feet are the wide type, pick these for the perfect look.
5. Cone Nudes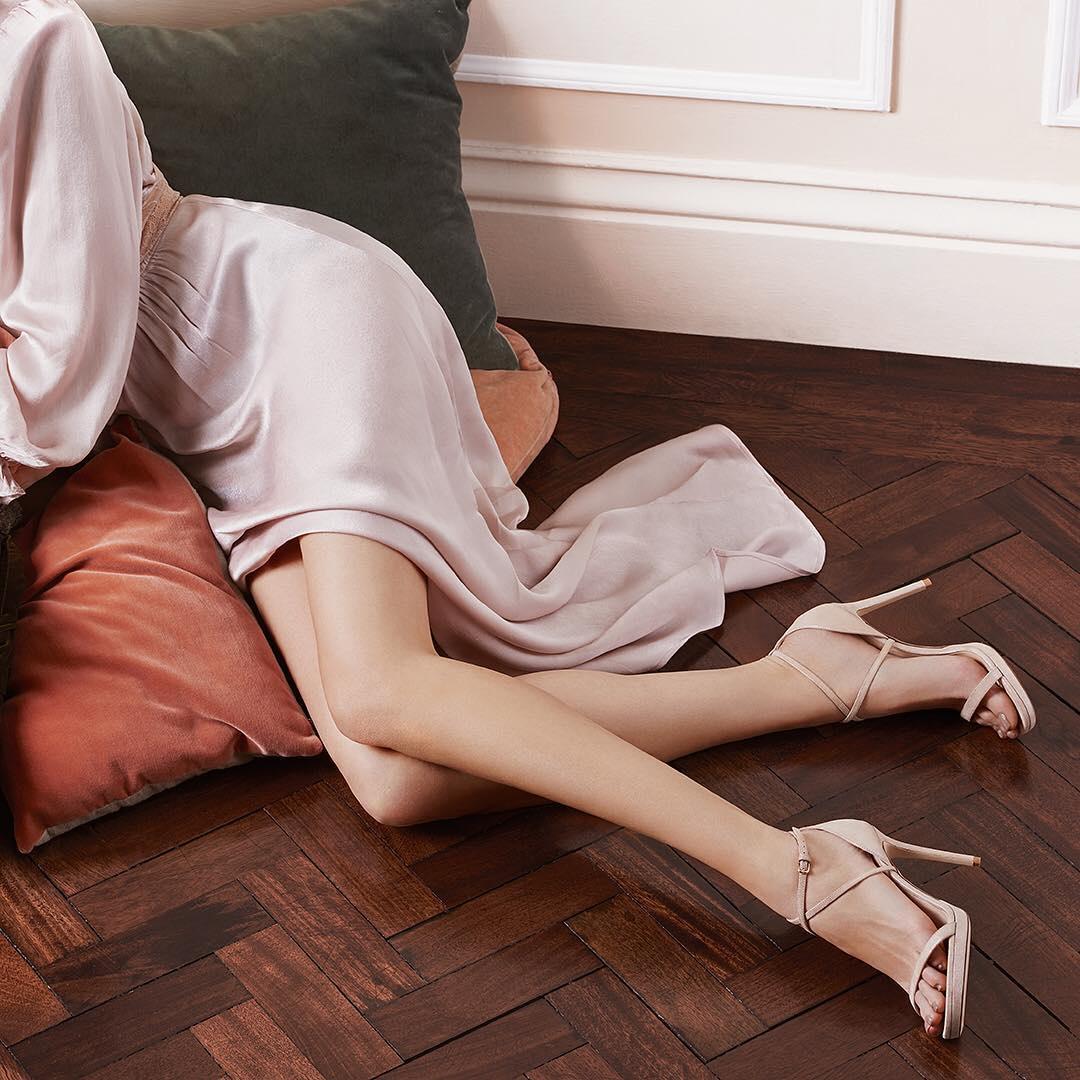 This Jimmy Choo Wedding Shoe gives you a platform structure which makes it comfortable to wear. You can probably wear these for hours with no pain. Nude Jimmy Choos are usually rare, and you'll be lucky if you get your hands on these. On the D-day, with that red lehenga, these would look absolutely stunning. For make-up, do a smokey eye. It makes for a perfect combination!
6. Hot Pink with Jewells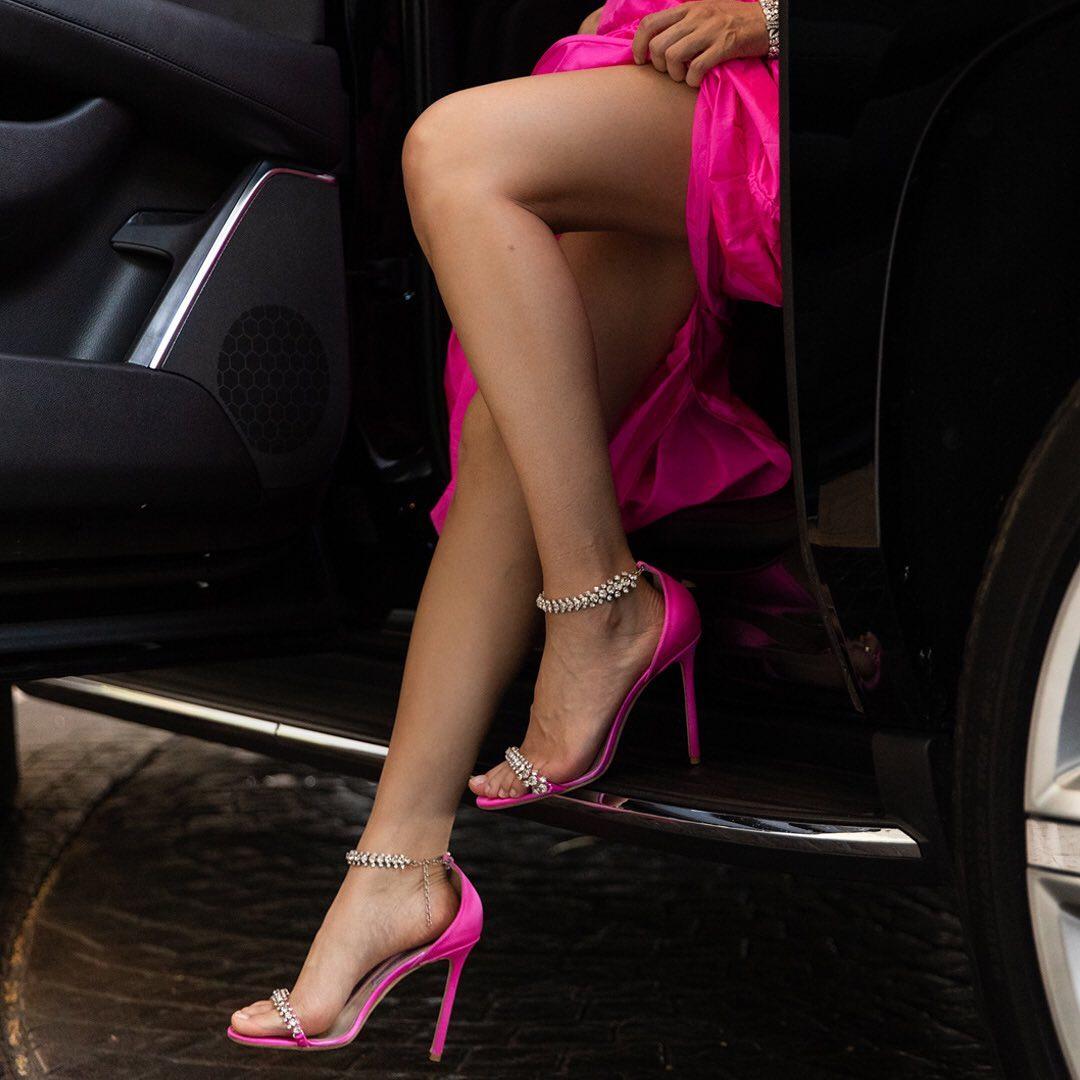 This looks modish! If you like to look a little funky, these should be your pick. Hot pink Jimmy Choo Wedding Shoes can be styled with an earthen coloured lehenga. Pair it up with a hot pink waist belt for a trendy look. These may be perfect for a Day Mehndi. Do not forget to wear aviators that have hues of pink.
7. Baby Pink Glitz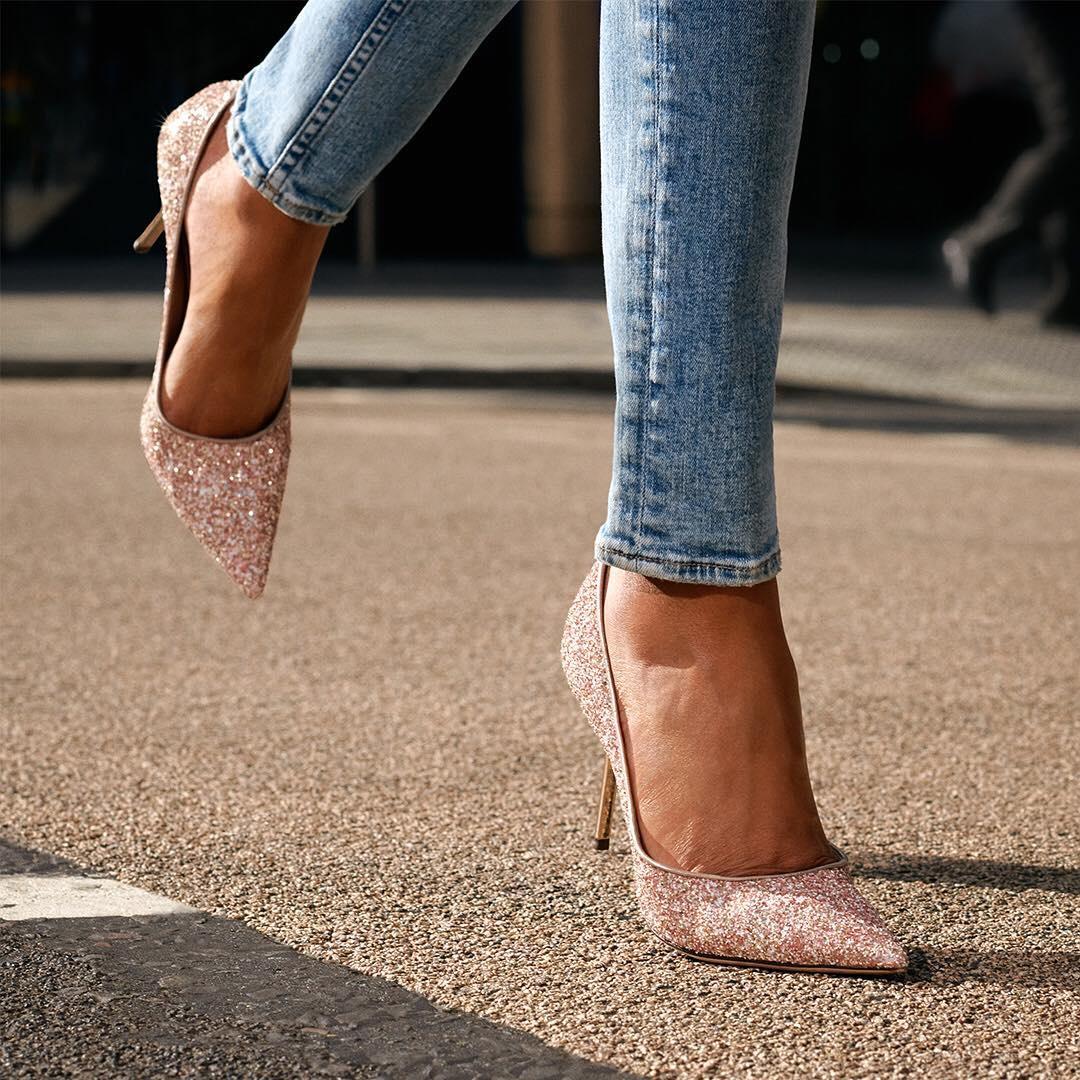 What a stunning pair of heels! The aesthetic beauty of these pink glitter pumps is breathtaking. An outfit with Gota Patti work will look perfect with these heels. The bling in the outfit and the footwear together will definitely set a trend for all your friends to follow! If you pay attention to trends, you'll see that Cardi-B is slaying her glitter footwear too!
8. Electric Blue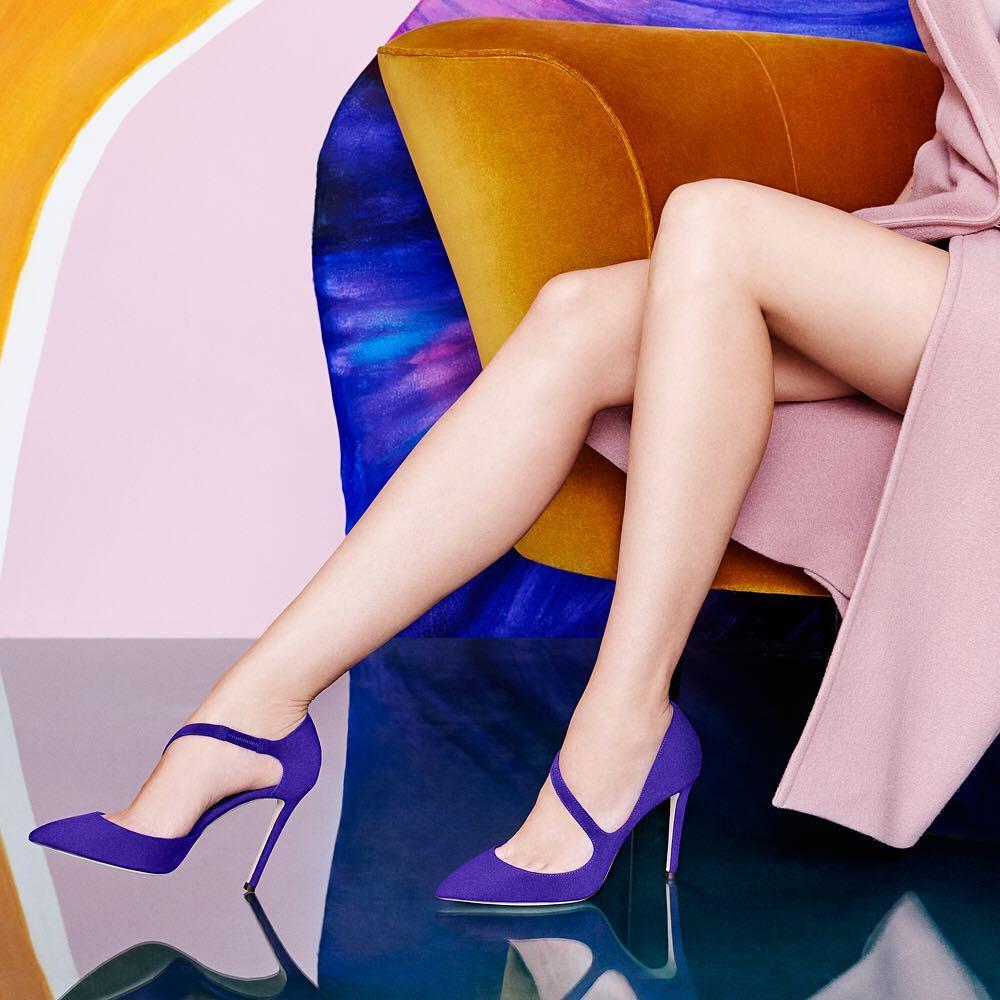 Pulling off Electric Blue Jimmy Choo Wedding Shoes can be a challenge. Well, you can pair a neon outfit with the electric blue. The two colours stand out and the colour combination of the two is spot on. For jewellery, you may wear floral ones or silver ornaments. Team it up with a small hand clutch or a bag to complete the look.
9. Peep through your toes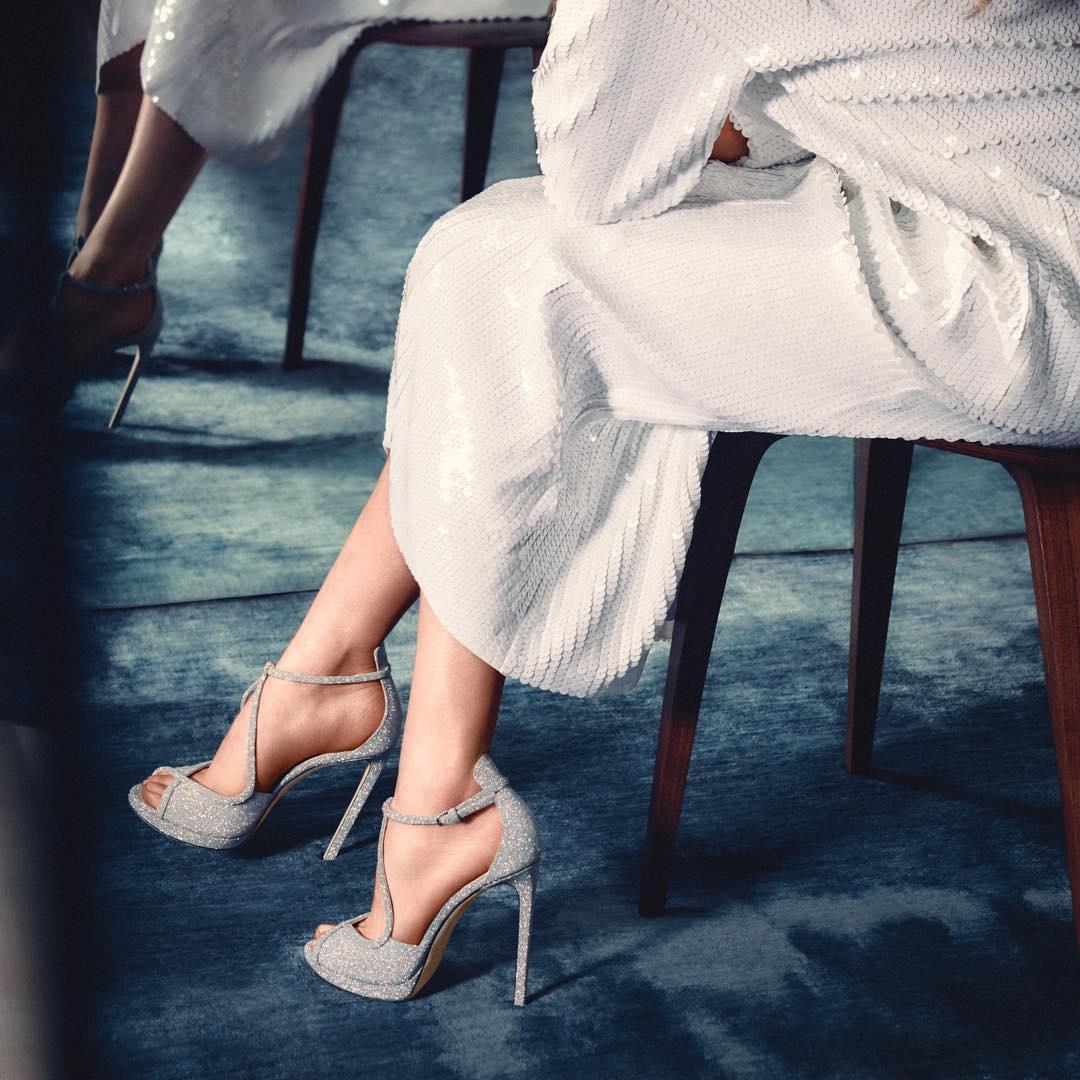 Silver peep-toes, when paired with the right outfit, can be deadly. The glitter on the silver peep toes is super funky. You may not have to carry any further accessory as the heels would speak for themselves. Jimmy Choo has a wide range of peep toes, so go through the entire range before you buy your piece!
10. White Mules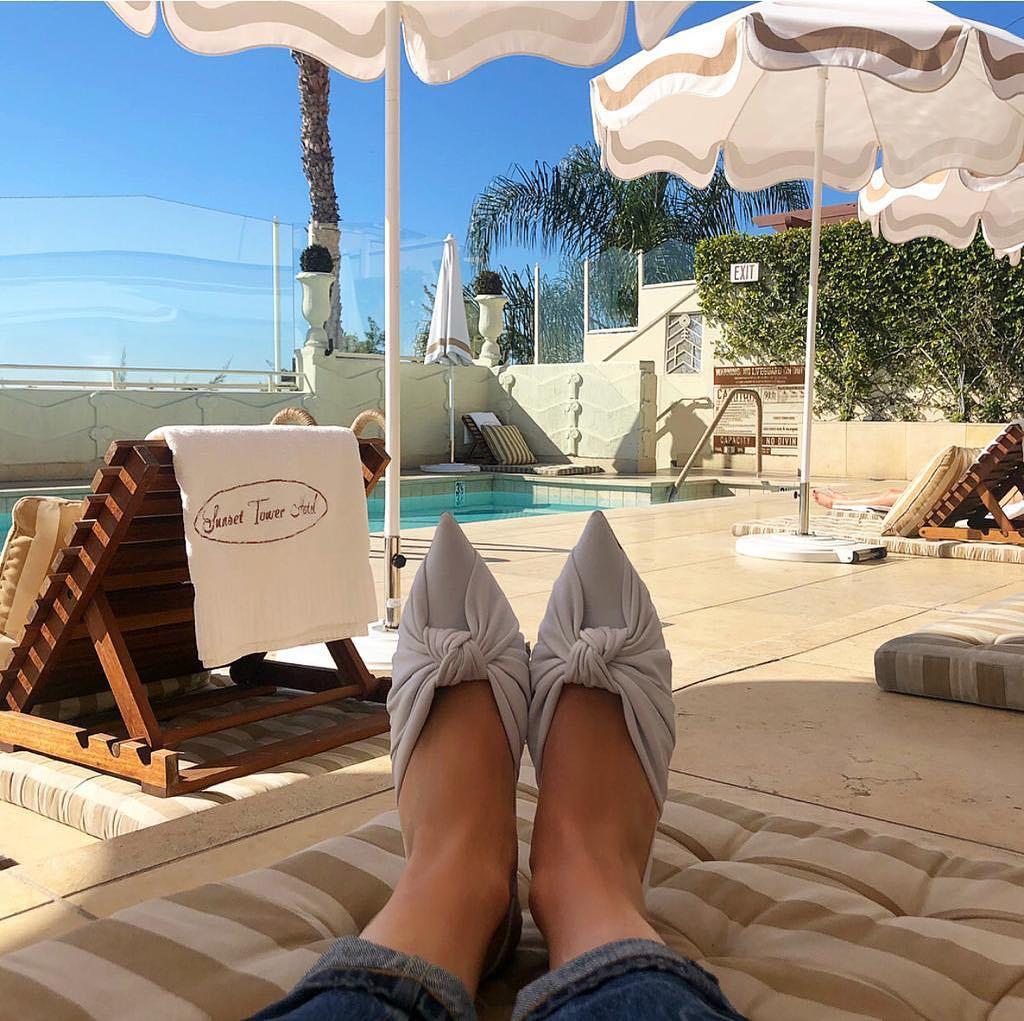 These Off -White Matte finish Jimmy Choos look spectacular. Super comfortable for the day, these mules bring you a sense of ease while you walk around. Carry a classy white & black clutch with the outfit. Throw on a white watch as it screams royalty!
11. White Rebel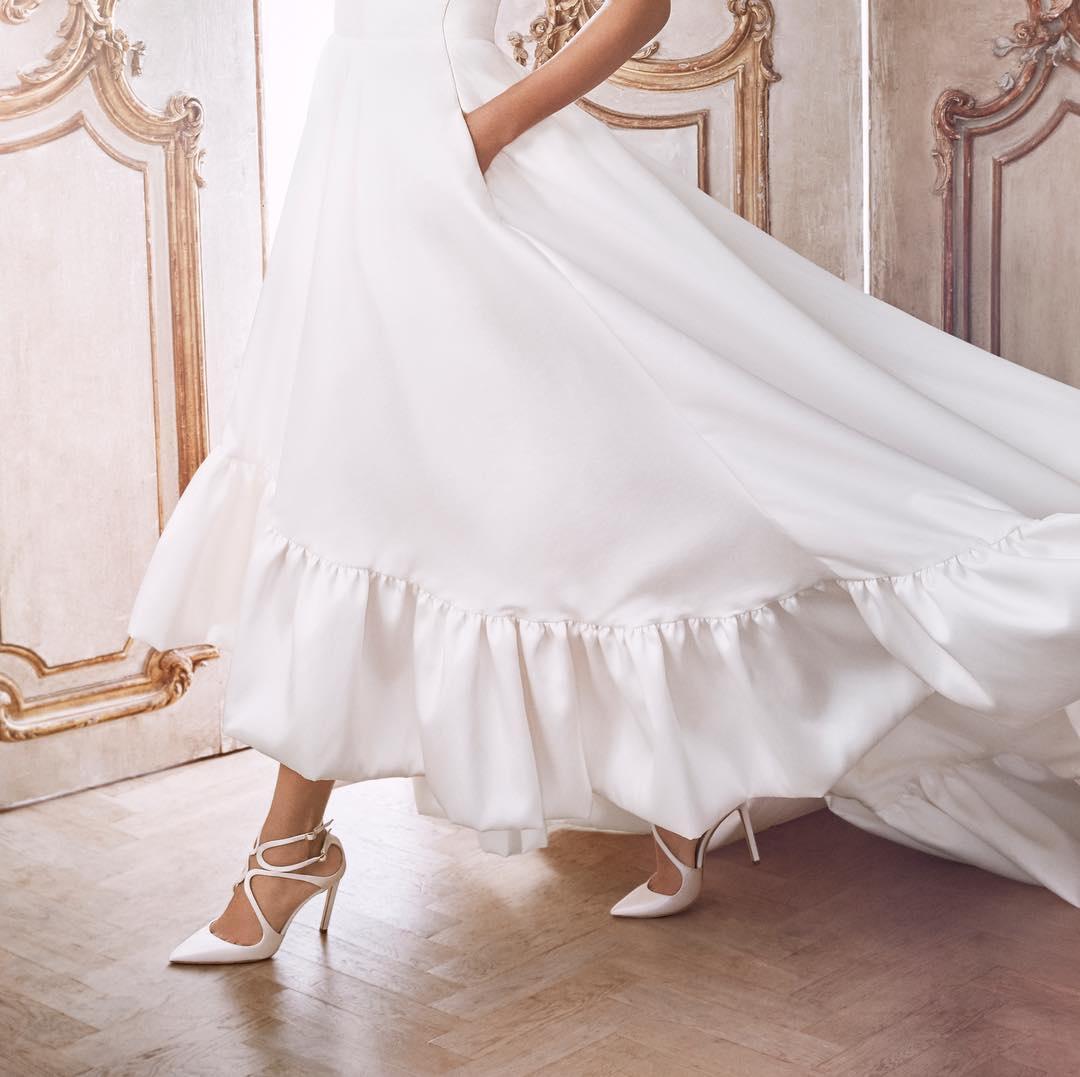 White stands out. Irrespective of your outfit colour, white complements your outfit easily. All bold colours can be worn with these classic strappy white heels. If you are a Christian bride, this is the perfect footwear for you. With some white Gipsies in your hair and a long gown, this is going to give you angelic feels. Absolutely a fashionable pick!
12. Pearl Peep Toes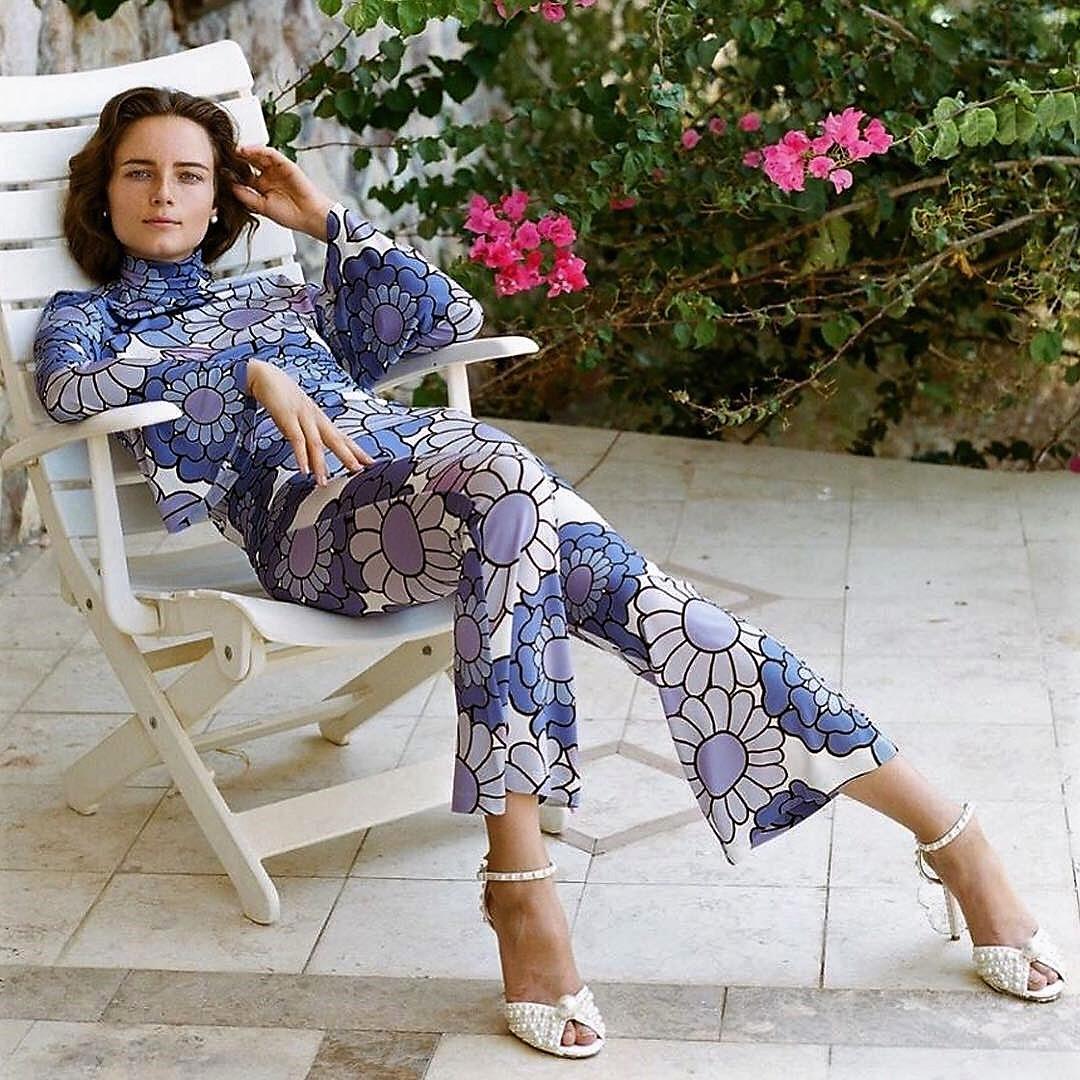 The picture says it all. The pearls on the Jimmy Choos take the footwear to a new level. The rich look of the footwear on the day of your wedding is going to steal the hearts of many! As a bride, you wouldn't want to take these off. Add red roses to your hairstyle, which will contrast and stand out.
It's time to stand tall in those Jimmy Choo Wedding Shoes! Visit your nearest high-end malls or log in to international websites like Farfetch and Sololuxury to grab your wedding pair. Choose your shoes wisely, as they will either make or break your ensemble!
Get in touch with the best makeup artists to complete your look!
Note: All images have been sourced from the official social media pages of Jimmy Choo.