8 Charismatic Elements to Create Mesmerising Indian Makeup Looks
Getting married is beautiful and romantic but requires a whole lot of preparation. Look at these Indian makeup images and get inspired!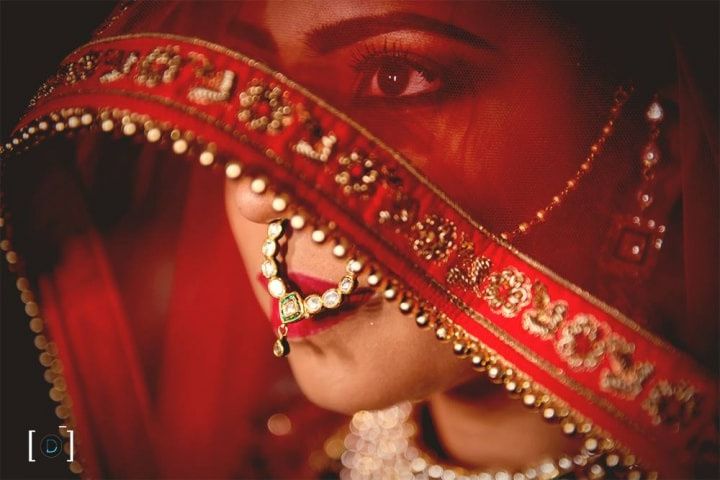 Not looking as surreal and heavenly as you've been dreaming all your life could be the biggest nightmare. We cannot disregard the importance of good makeup as it helps create a drastically prettier look in real life and in pictures. Indian brides have started paying a lot of attention to makeup and the results are breathtaking. If you are aiming for a traditional makeup look or a classic one that will never cease to amaze, here are 8 unforgettable makeup elements you need to add to your bridal look!
1. Golden tones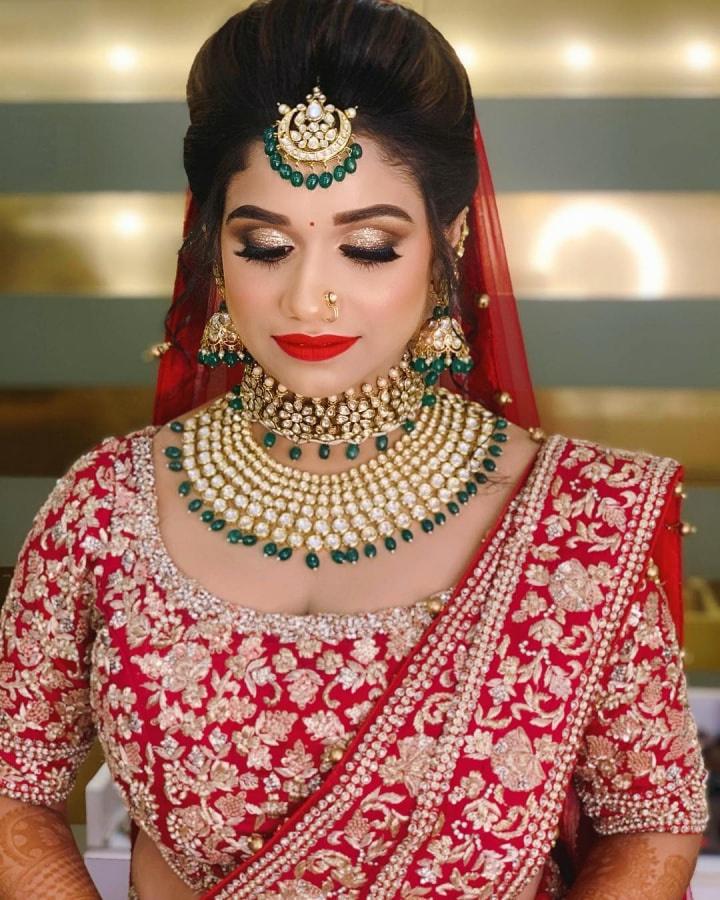 India's obsession with gold is pretty evident in traditional Indian makeup looks. This kind of makeup looks pair well with warm-toned outfits, especially in classic bridal colours such as red, bottle green, pink etc. Makeup artists use eyeshadows, glitter, highlighter, illuminator and blushes in golden tones to add a warm glow for a royal appeal.
HG product – Huda Beauty Desert Dusk Eyeshadow Palette
2. Red pout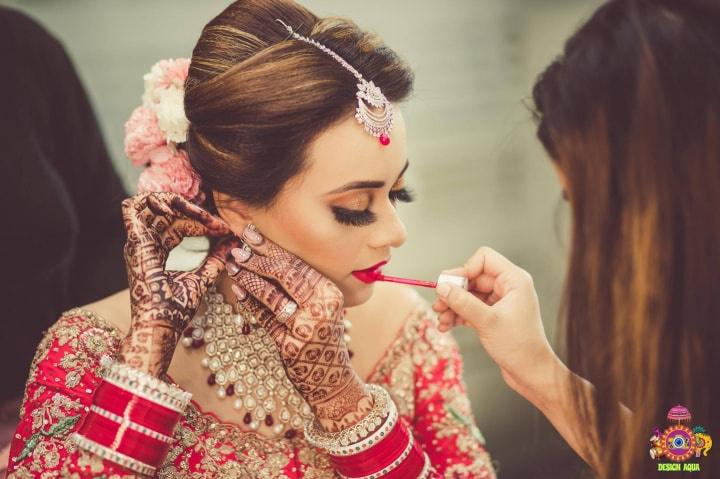 Being pouty is trendy and you cannot afford to take risks on your wedding day. For a classic Indian makeup look, definitely go for a bright or deep red lipstick. Your makeup artist will use a lip liner, a lipstick or a liquid lipstick for a perfect red look. Since red is one of the most tricky lipstick shades, makeup artists suggest lip contouring as well.
HG product – MAC Ruby Woo
3. Bindi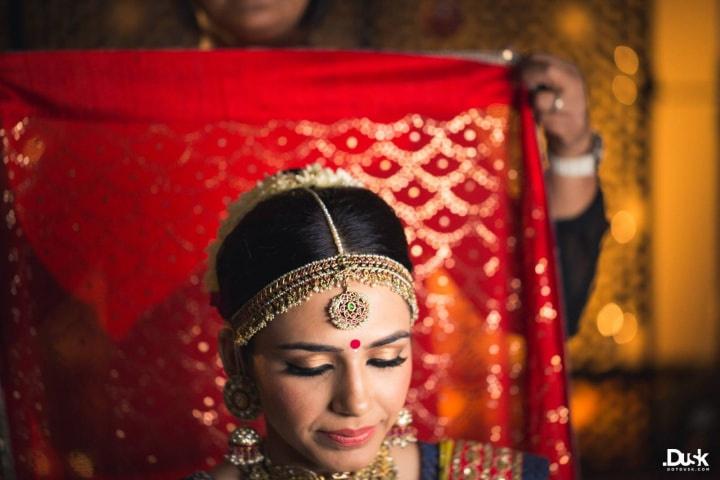 Increase the beauty of your face by adding a gorgeous bindi. Whether you apply a basic red dot or choose an ornamental one, it will only increase your bridal beauty. Even though Indian brides are not going for a forehead full of kumkum anymore, you can give it a try, especially if you are a Bengali bride. You can opt for ready-to-use bindis from the market or let your makeup artist create it.
4. Expressive eyes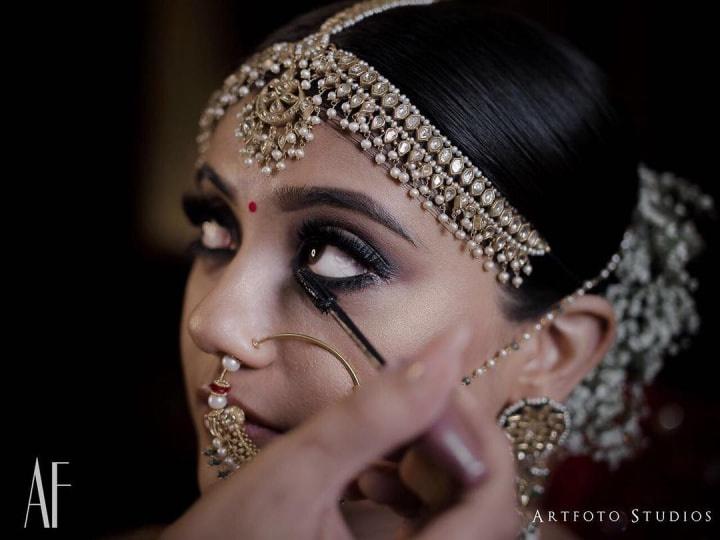 There's no doubt that Indian women are known for their big, bold, expressive eyes and classic Indian makeup offers many techniques to increase their beauty. Eye makeup techniques such as the cut crease, winged eyeliner, fuller brows are often used to add dark drama to the eyes. One staple element that can make all the difference is a deep black kajal.
HG product - Inglot AMC Eyeliner
5. Dewy base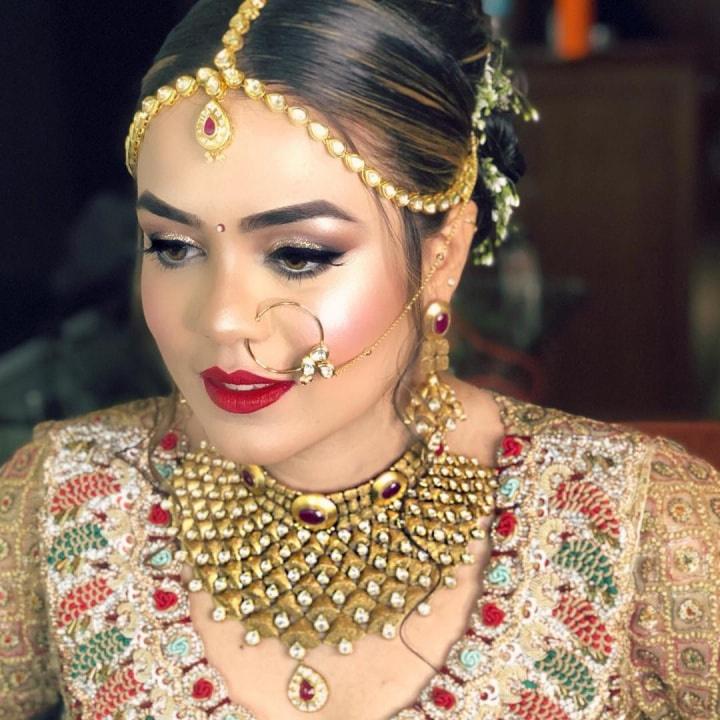 Dewy-base Of course, various rituals and the inner happiness of Indian brides make them glow but a little help of makeup never harmed anyone. The prep for a dewy base makeup -to give your skin a "glow from within" look - starts with excellent skin care. To add more glow and illumination, techniques such as strobing and highlighting are used. Products such as a stick highlighter, skin perfector, dewy foundation, illuminating serum, cream blush etc. are must-haves for a dewy, bright base.
HG product – MAC Strobe Cream - Goldlite
6. Luscious lashes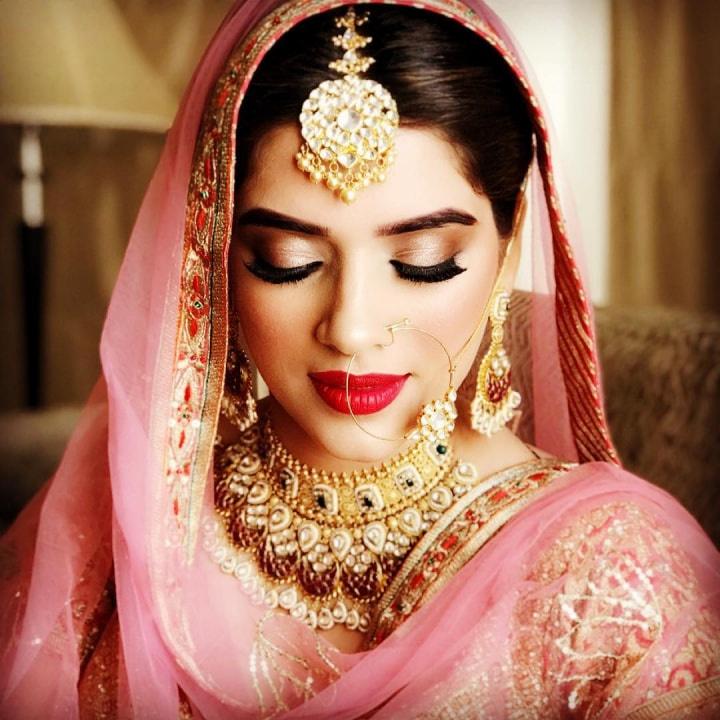 Fluttery and thick lashes can take every bride's look many notches up. Even though makeup can rescue you, make sure you start using an eyelash volumising serum in advance. As far as Indian makeup is concerned, tight lining, mascara and falsies can give your lashes a fuller look. Make sure your artist picks waterproof products, though.
HG product - Tom Ford Waterproof Extreme Mascara
7. Blushing cheeks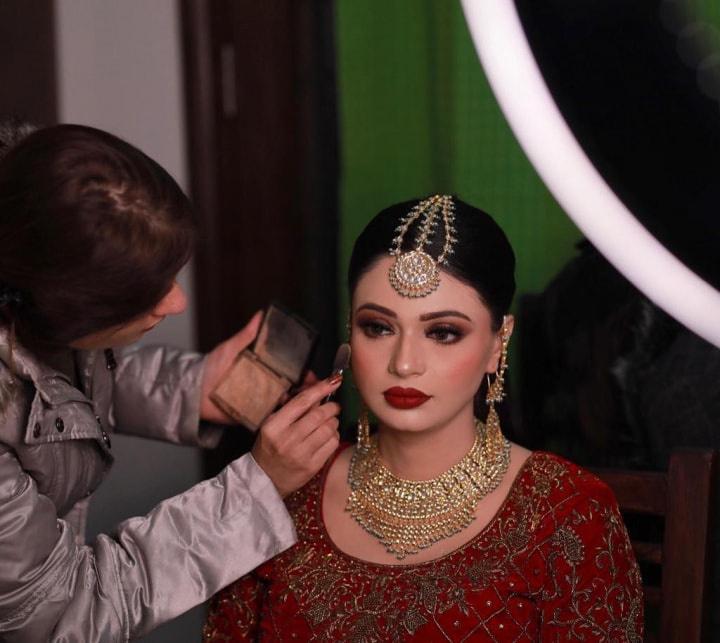 Nothing is prettier than a blushing bride! To add a healthy flush of colour and give definition to the cheeks, a beautiful blush is needed. The makeup artist will determine your face shape to ascertain the position of the blush. They will also choose a shade that's best suited for your skin tone and outfit. For an Indian makeup look shades such as light pink, muted red and peach look stunning on Indian brides. A quintessential example of Dulhan makeup.
HG product - Milani Cosmetics Baked Blush
8. Mehndi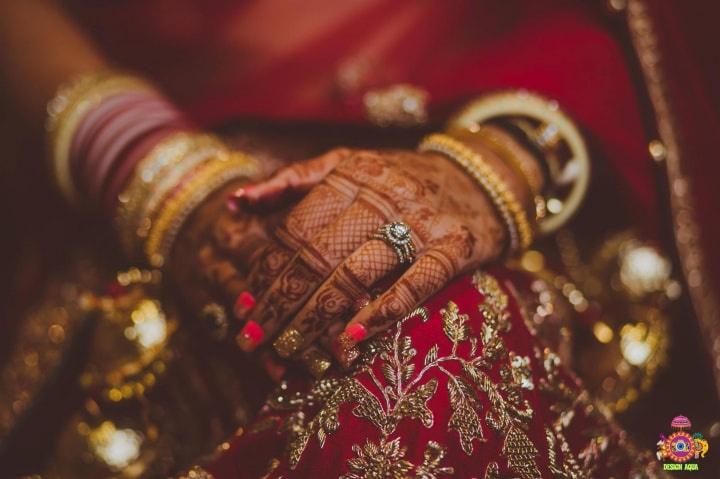 When talking about bridal shringar or makeup techniques, how can we forget mehndi! The styles and choices here are endless and WeddingWire's exclusive vendors will help you get any look you desire. From minimalistic to Arabic and portrait styles, we've got you covered. The quintessential Indian makeup look has evolved with time and still manages to wow even though the beauty market is loaded with tons of modern makeup looks.
If you are planning to create a royal, rich or traditional Indian bridal look on your D-day, these makeup elements will surely boost your beauty.
You may go for all of these elements or pick just a couple of them to create an exceptional bridal look that will sweep your man off his feet the second he'll lay his eyes on you.
Are you also a fan of Indian makeup looks? Tell us which element is your favourite also check out some of these tips about the same.