7 Elements From Hyderabad Jewellery That Will Add That Old World Nawabi Charm to Your Bridal Look
Loved by all brides, the Hyderabad jewellery is a traditional ornament to wear at your wedding. Let's get to know more about the different types and designs that are available in this jewellery form!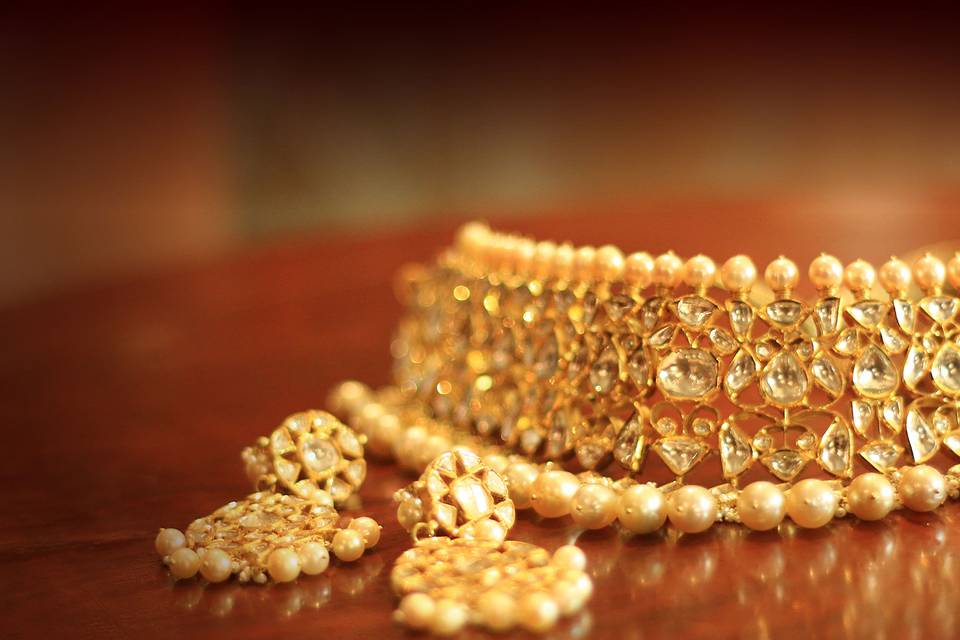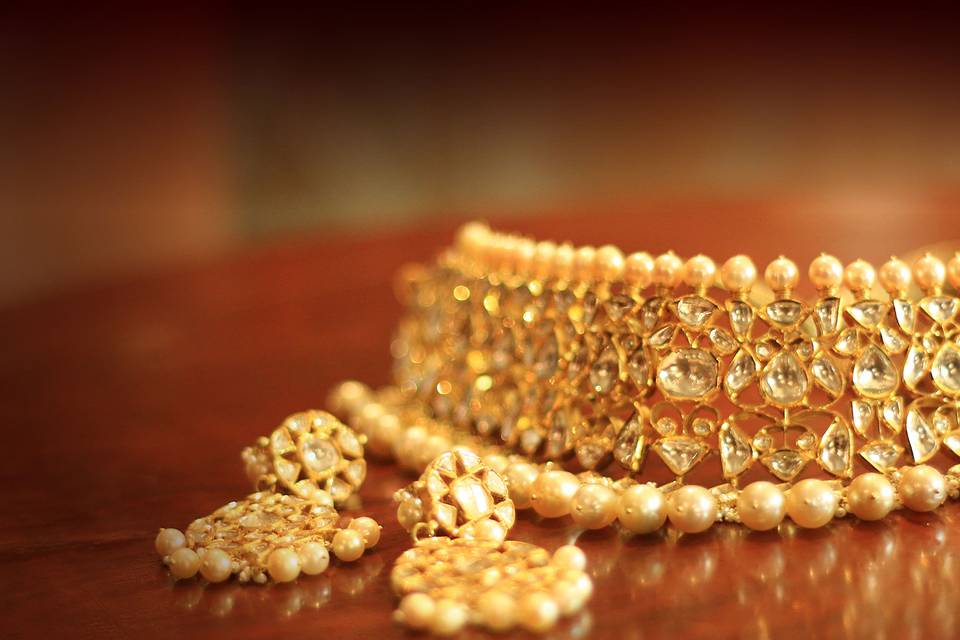 Image Courtesy: Bhola Sons
Known to be some of the most expensive jewels of India, Hyderabad jewellery first belonged to the Nizams, according to historians. Made up of gold and silver, they are decorated with fine enamelling work to bring out the sheen of the metal. As legend has it, the Nizams sold these exotic jewels to the Government of India at a very low price as they couldn't pay tax. While the Government tried to buy the Hyderabad jewellery for 25 million bucks, the Supreme Court agreed to 65 million, far, far less its real worth, which is 350 million!
Let's have a look at the different types and designs of Hyderabad jewellery that most Hyderabadi brides don on their weddings.
1. Jada Huwa Lachcha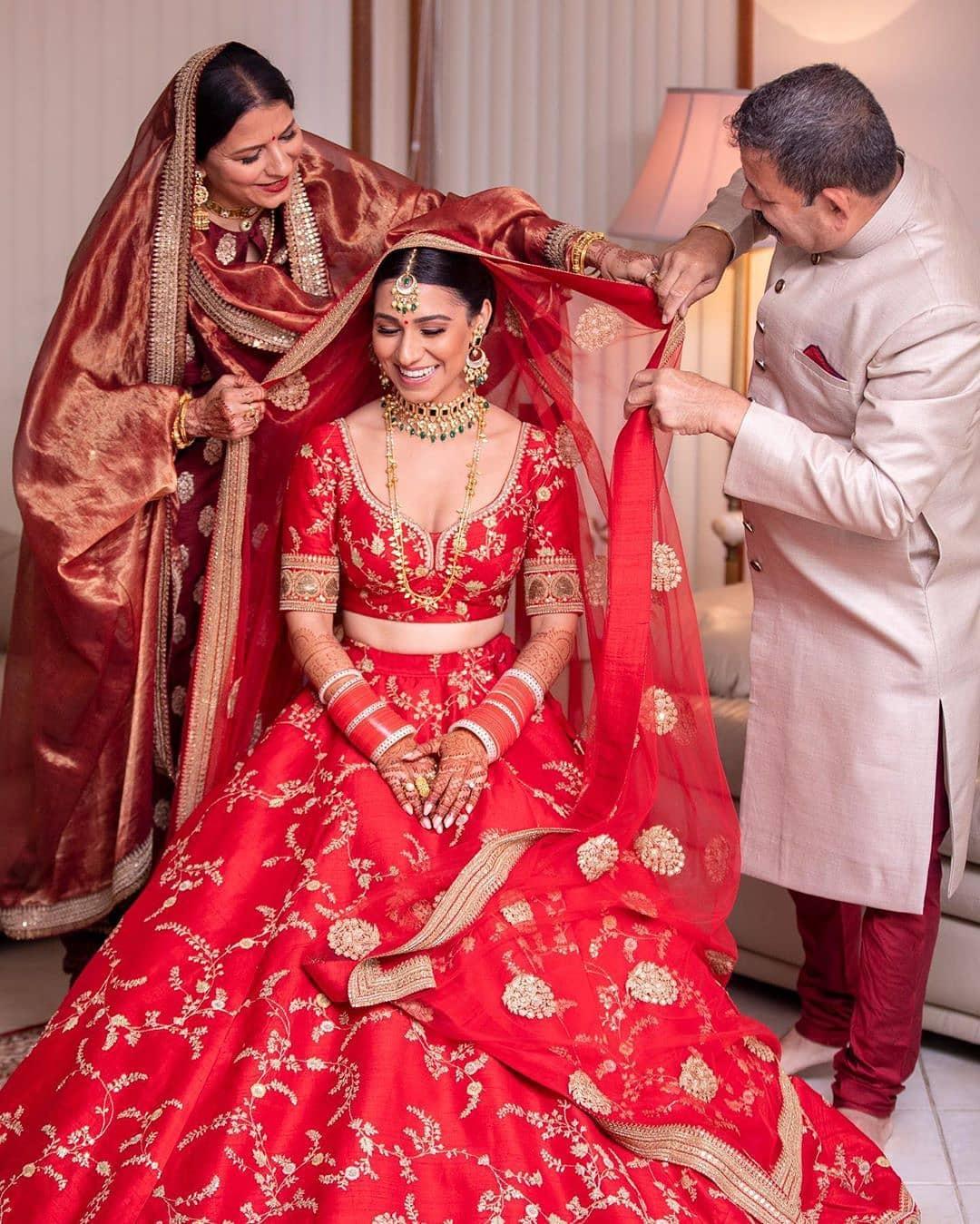 Embellished with uncut diamonds, pearls, stones and gems, the Jada Huwa Lachacha is an antique Hyderabad jewellery necklace that can beat any other type of jewels. A choker style in design, its green gemstones are the icing on the cake with the intricate work of Hyderabadi pearls decked on the top and in between the necklace.
Instead of green, there can be red or maroon gemstones as well, with the same kind of designing and pearls. Pick the colour that matches with your lehenga the most!
2. Sat Lada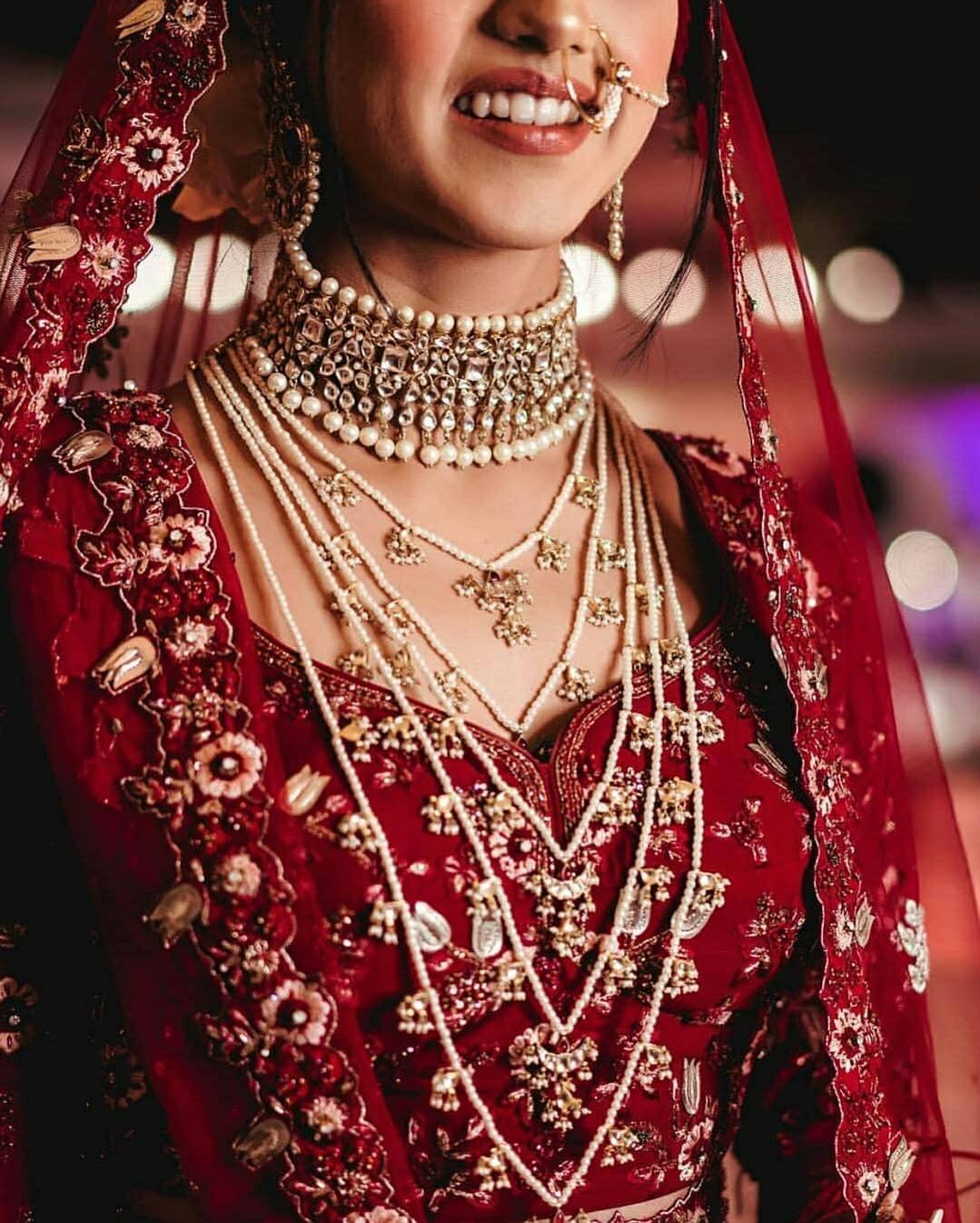 Image Courtesy: Ziva Art Jewellery
Another type of necklace - but extremely different from a choker - is the Sat Lada, one of the most popular forms of Hyderabad jewellery. Consisting of seven strands and embellished with pearls of Hyderabad, this necklace is made especially for a bride and starts from the neck and goes on and on to end at the navel!
Each strand of these glowing pearls has a pendant made up of gold and gemstones. This is a look that is perfect for brides who want a very regal vibe.
3. Teeka and Jhoomar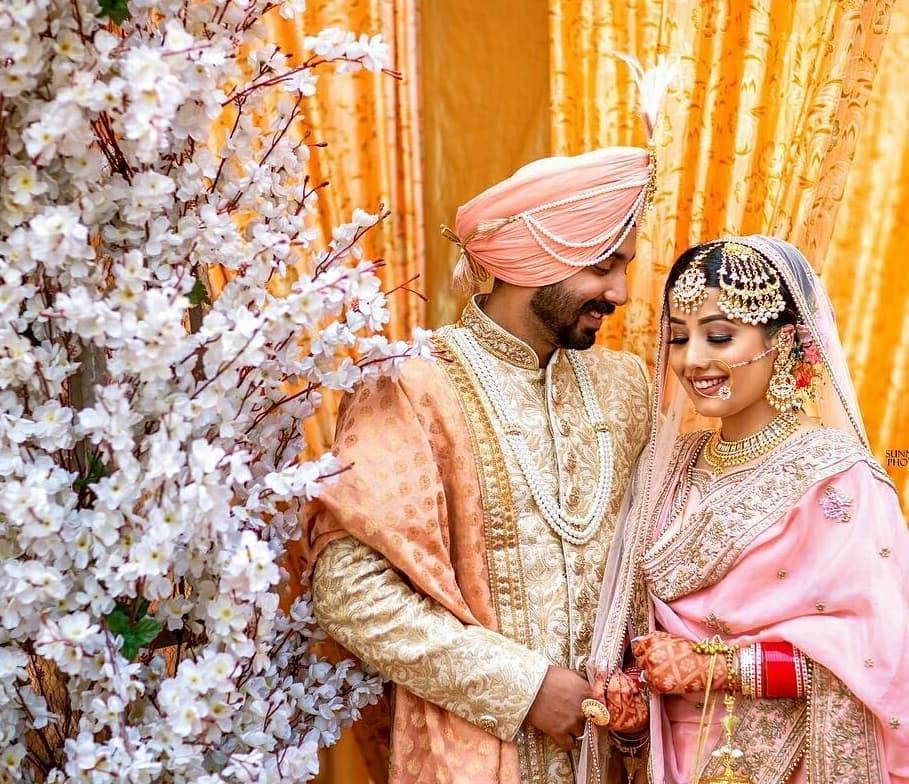 The Teeka, also known as the Maang Tikka, is worn in the middle parting of the forehead to adorn and brighten it. This ornament is typically made up of gold and embellished with exotic pearls and gemstones. Given by her maternal relatives, this jewellery piece holds great value for the bride as the Teeka is a symbol of their blessings.
Apart from that, the Jhoomar or Pasa is another popular type of Hyderabad jewellery and is designed with pearls and gold in a triangular shape. It is often embellished with red stones too. Unlike the Maang Tikka, the bride has to wear this ornament on the left side of her forehead.
4. Nath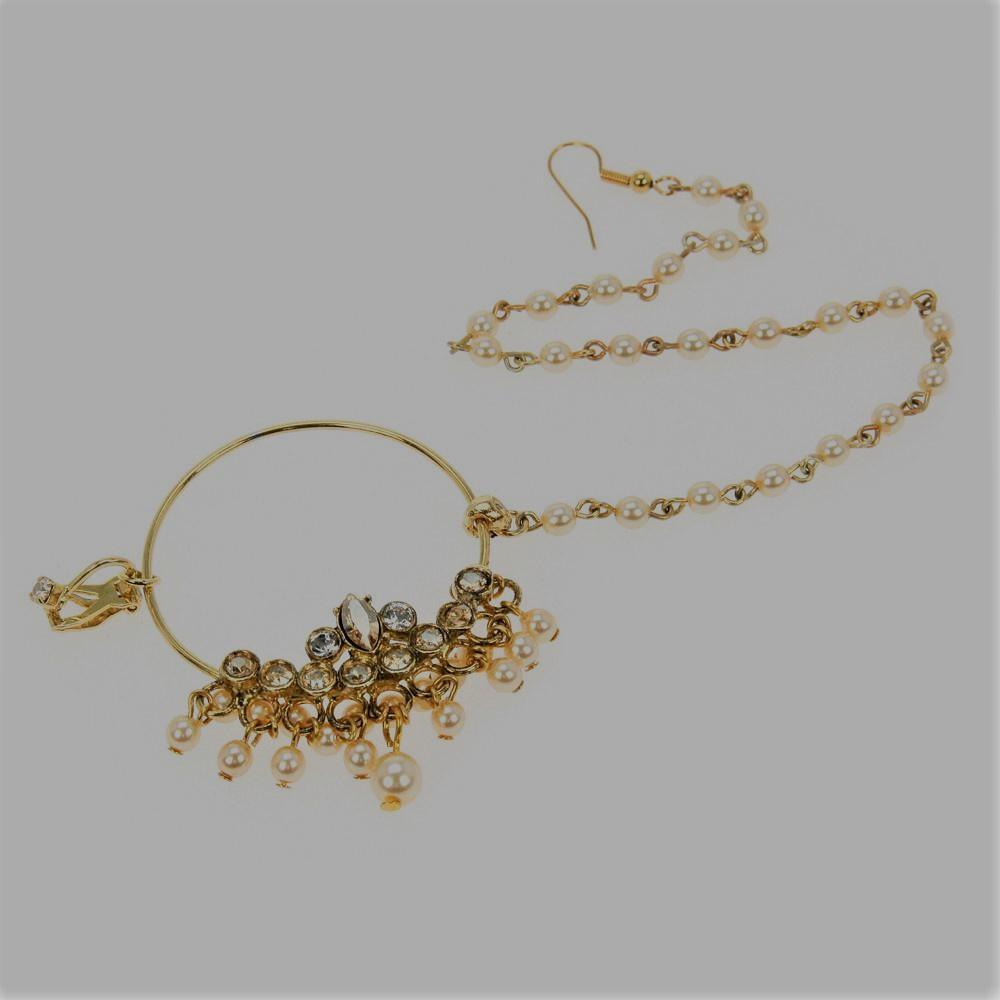 Image Courtesy: Shopify
A bride in Hyderabad usually gets her nose pierced just before her wedding day. A symbol of her purity, she is made to wear a gold nose ring with a ruby bead and two pearls. A custom in Hyderabad, it is one if the bridal Hyderabad jewellery pieces that are considered a must for the bride. After looking extravagant in her Nath design, she can remove it later on once the wedding is over.
5. Karan Phool and Chandbali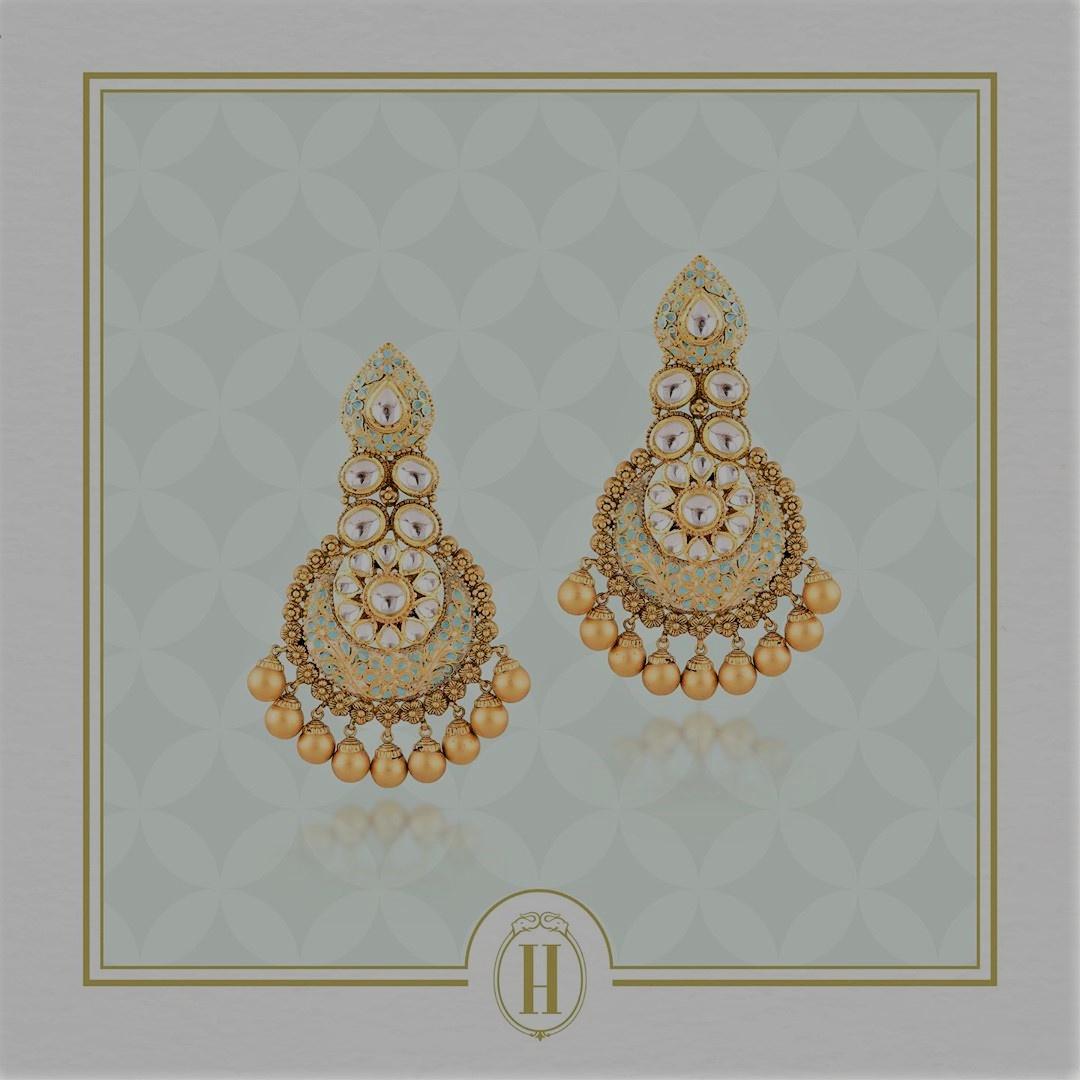 Two of the most mesmerising types of earrings, the Karan Phool and Chandbali must belong to every bride's trousseau. Karan Phool is shaped like a large flower and is worn with the Jada Huwa Lachcha. Along with that, these earrings are attached to strands of pearls that you need to fasten to the back of your hair. This accessory can make you look very elegant and graceful.
Apart from that, the next Hyderabad jewellery you must keep close to your style box is the Chandbali. Worn by many famous celebrities, they are bedecked with uncut diamonds and gems in the shape of a crescent moon and styled by Hyderabadi pearls.
6. Tirmani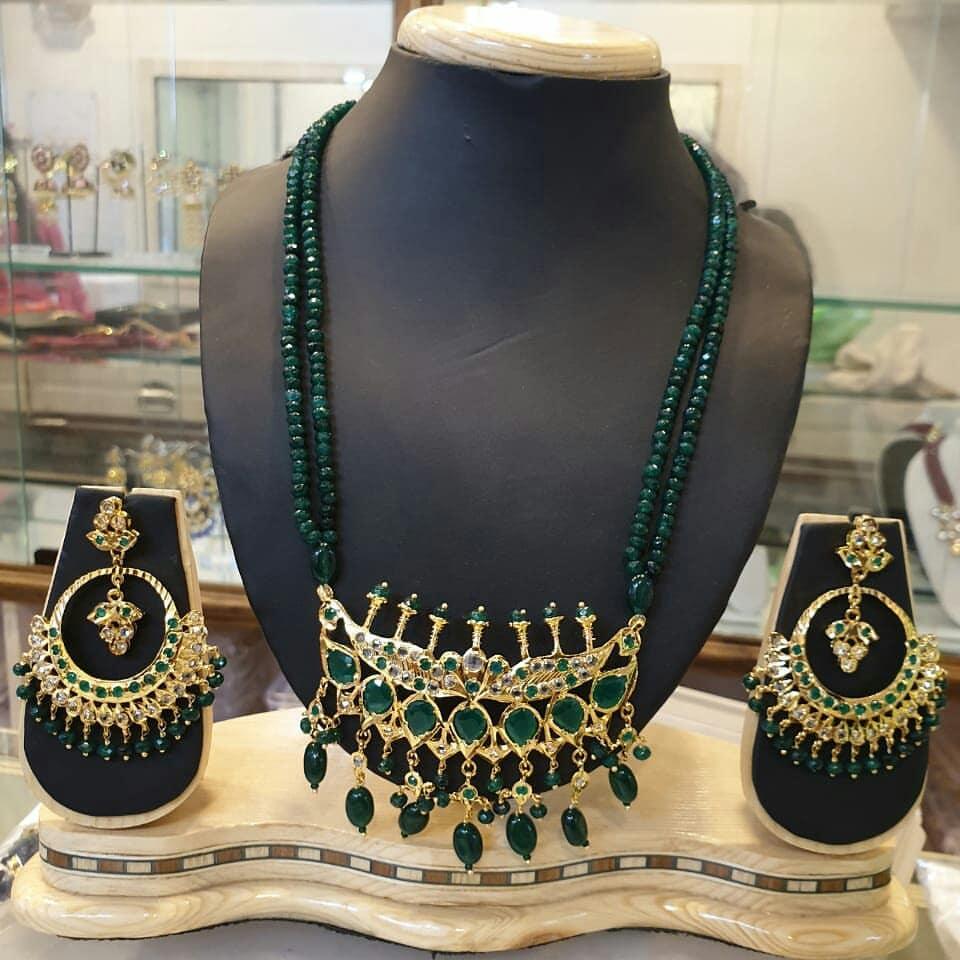 Image Courtesy: Picdeer
Known to be the most intricate necklace found in Hyderabad jewellery, it is made up of three rubies or emeralds. Along with that, it is decked with uncut diamonds and Hyderabadi pearls, which give them the imperial finish. These necklaces have a regal feel to them, which is why they are so coveted.
7. Jugni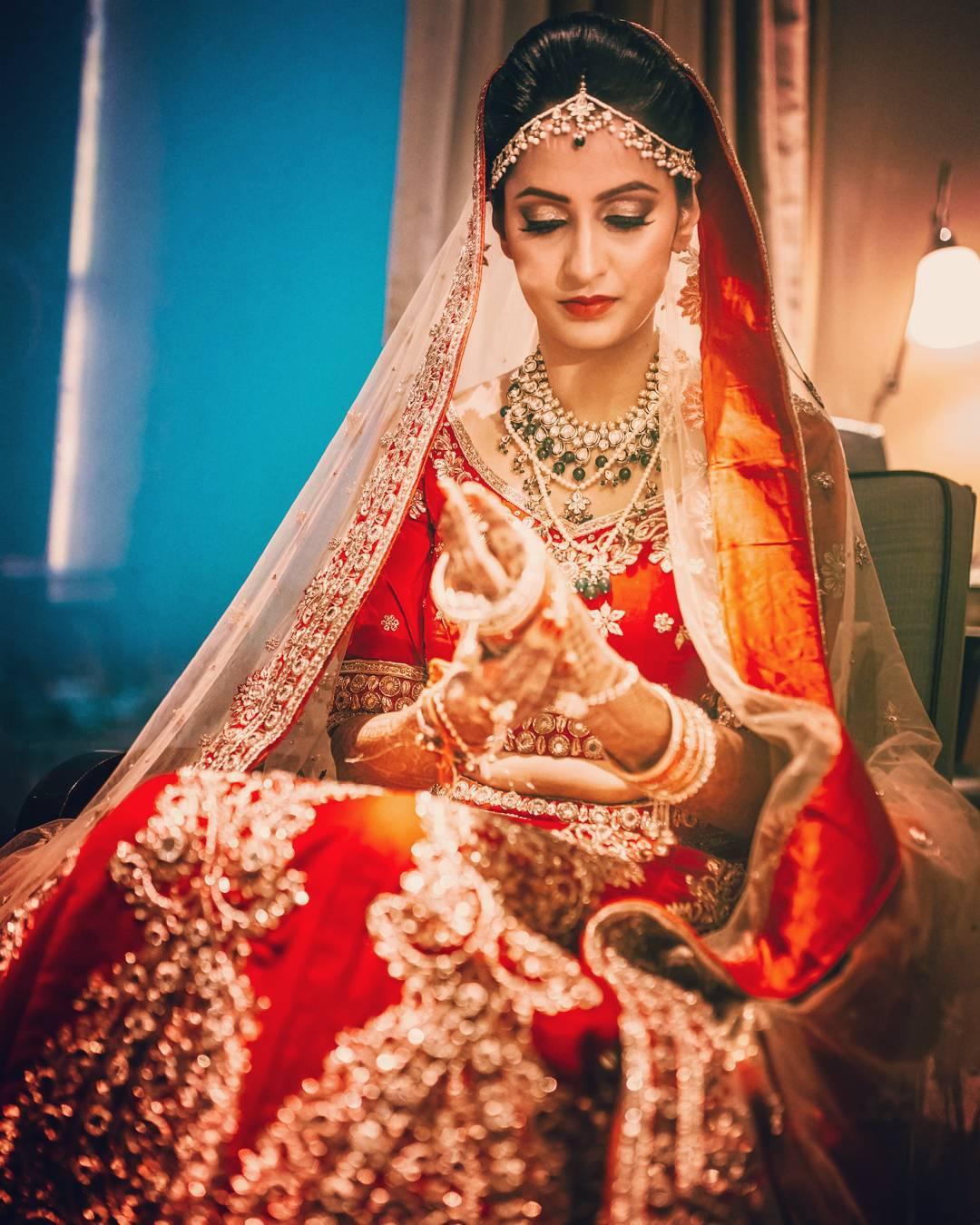 The Jugni necklace is made in the shape of a raw necklace with at least 2 to 3 strings of pearls. Most commonly, this necklace style has Kundan elements in it. This Hyderabad jewellery is one of the most exquisite pieces of the Hyderabadi pearl set combinations.
With so many pieces of nose rings, necklaces, earrings and headwear, Hyderabad jewellery has certainly made a big name for itself, even though they couldn't last too long as the Nizam's jewels. With extensive use of uncut diamonds, gemstones, gold and pearls, this Hyderabad jewellery is used to adorn a bride on the biggest day of her life.
Though it's known mostly for its antique designs, many brides do choose to go for the new style of jewels that have been incorporated these days. With Hyderabadi jewellery at their peak of popularity, these royal ornaments need to be in a bride's wedding trousseau!
Don't know where you can get such amazing jewellery? Check out our list of jewellers and contact them today!