4 New-Age Styles On How to Wrap a Saree With Absolute Swag and Style
We are strong believers of the fact that a Saree will never go out of fashion, no matter what the era is. To give your saree a modern and millennial touch, try these styles on how to wrap a saree and stand out.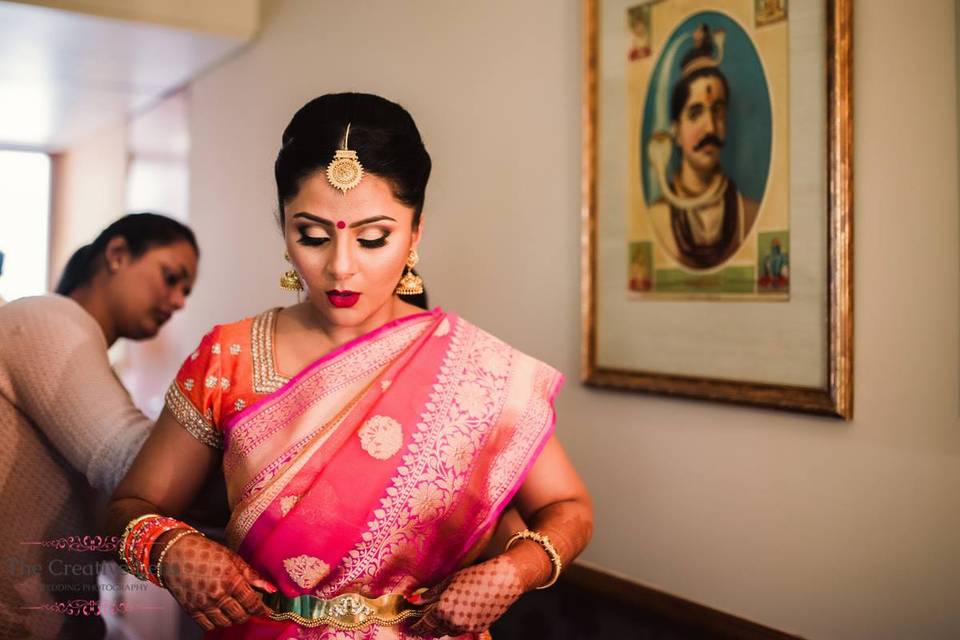 Wearing a saree on any wedding function, be it your friend's wedding or your sister's wedding or even your own, wearing a saree is always the right call. And since we don't want you to get confused about which way to style your saree, here are some different and unique styles on how to wrap a saree for any occasion and to stand out.
1. Bollywood Style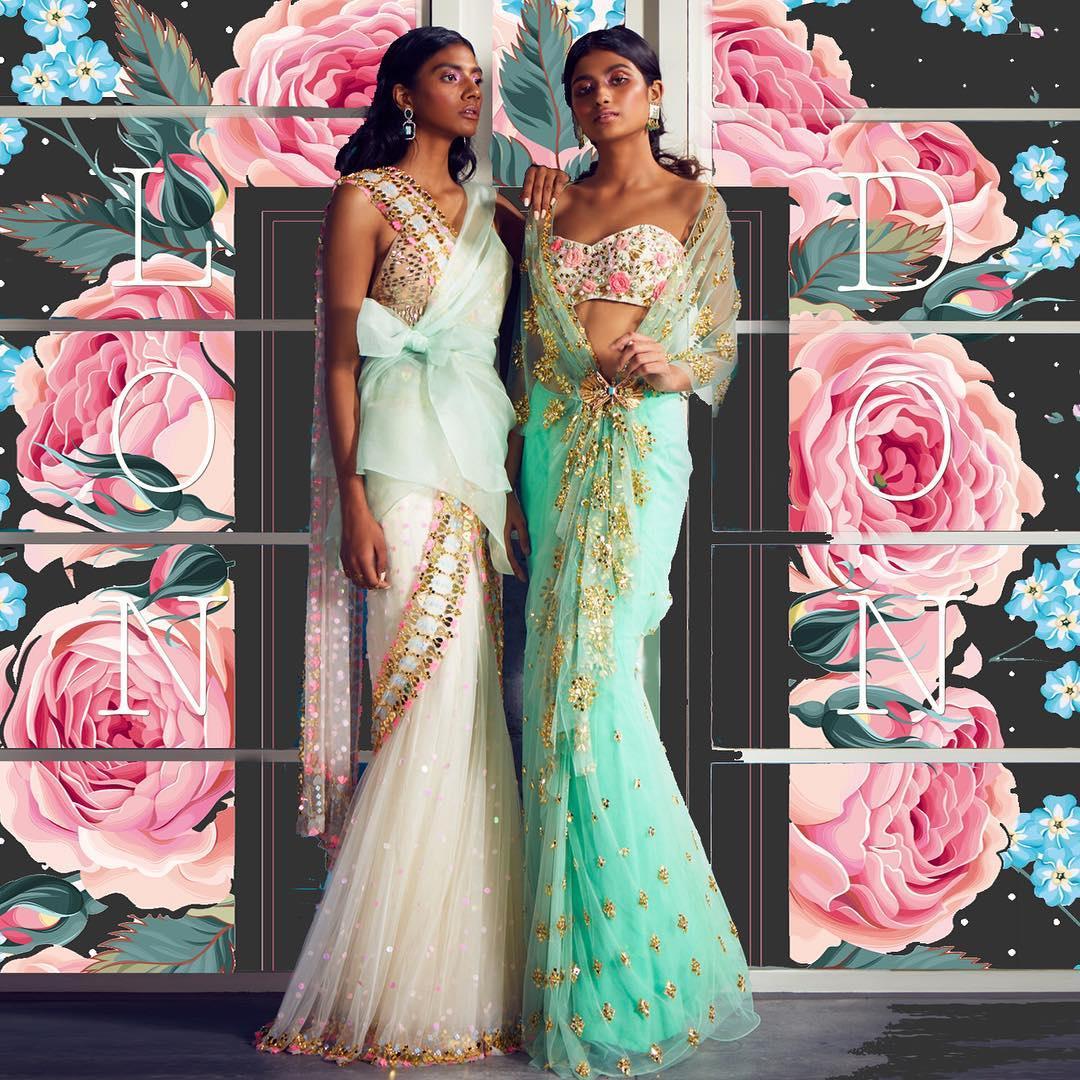 Ever since Yeh Jawani Hai Deewani came out, we all fell head over heels in love with Deepika's look in the blue saree and it gave us major fashion inspiration. The look inspired plain, light sarees with a large glam quotient, which evolved into present-day Cocktail sarees.
These sarees have a curve to them that holds them close to form and this gives them a classic saree draping style. Wondering how to wrap these sarees? Hold them close to form so that they accentuate your curves and give you a regal look. Pair a single tone saree with an embellished blouse, a layer on top or even the right jackets. And you're ready to set the floor on fire.
2. Saree with Belt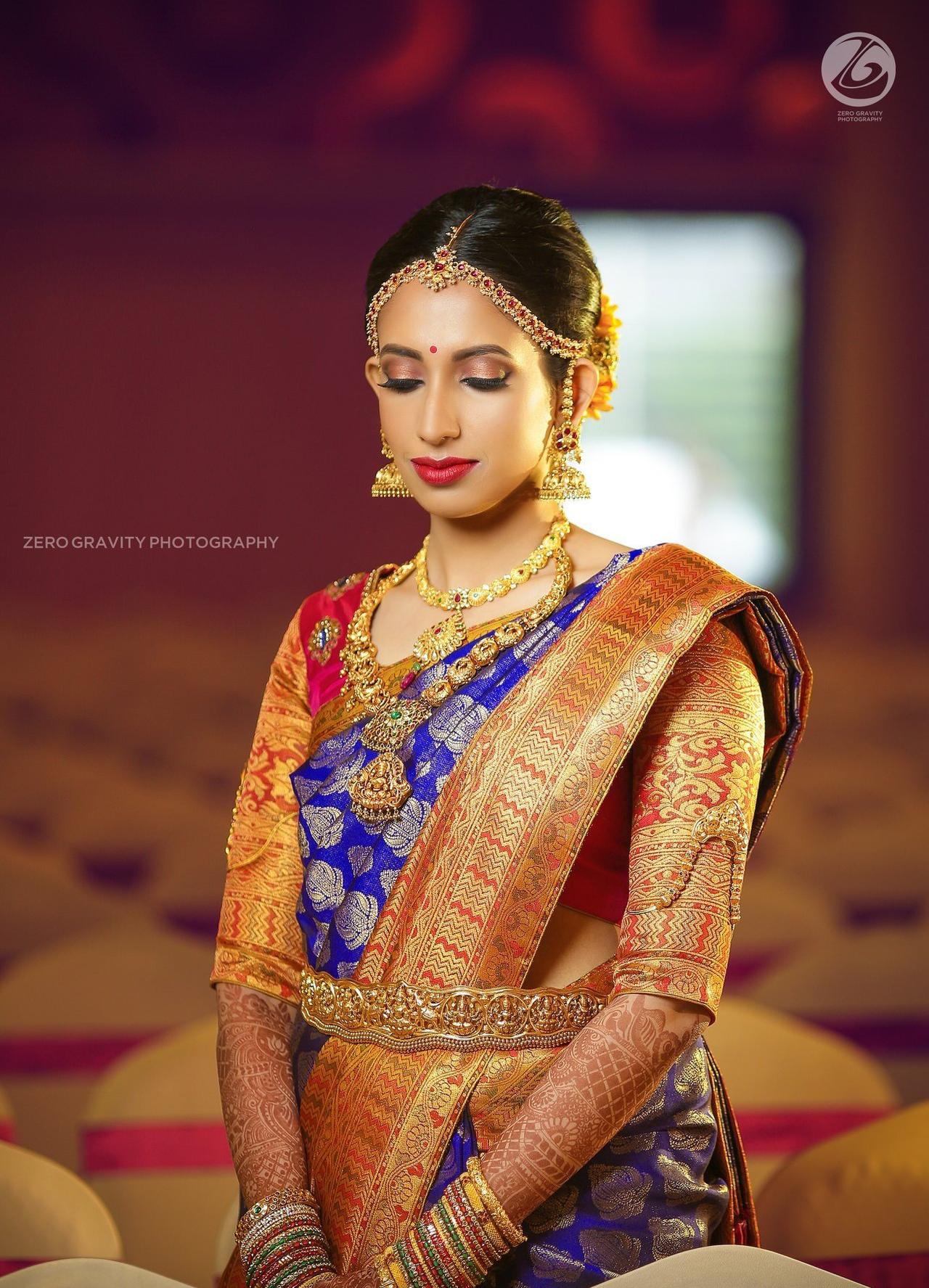 Who would have ever thought you could accessorise a saree with a belt? Earlier, women used to style their saree with a Kamarband, which has now been modernised with the belt. A belt has quickly become one of the most favourite picks of women when looking to spice up their look.
If you're thinking how to wrap a saree with a twist, add a belt to enhance your curves and to have an edgy look. You can choose to style the belt at your waistline or mid-waistline.
3. Saree with Pants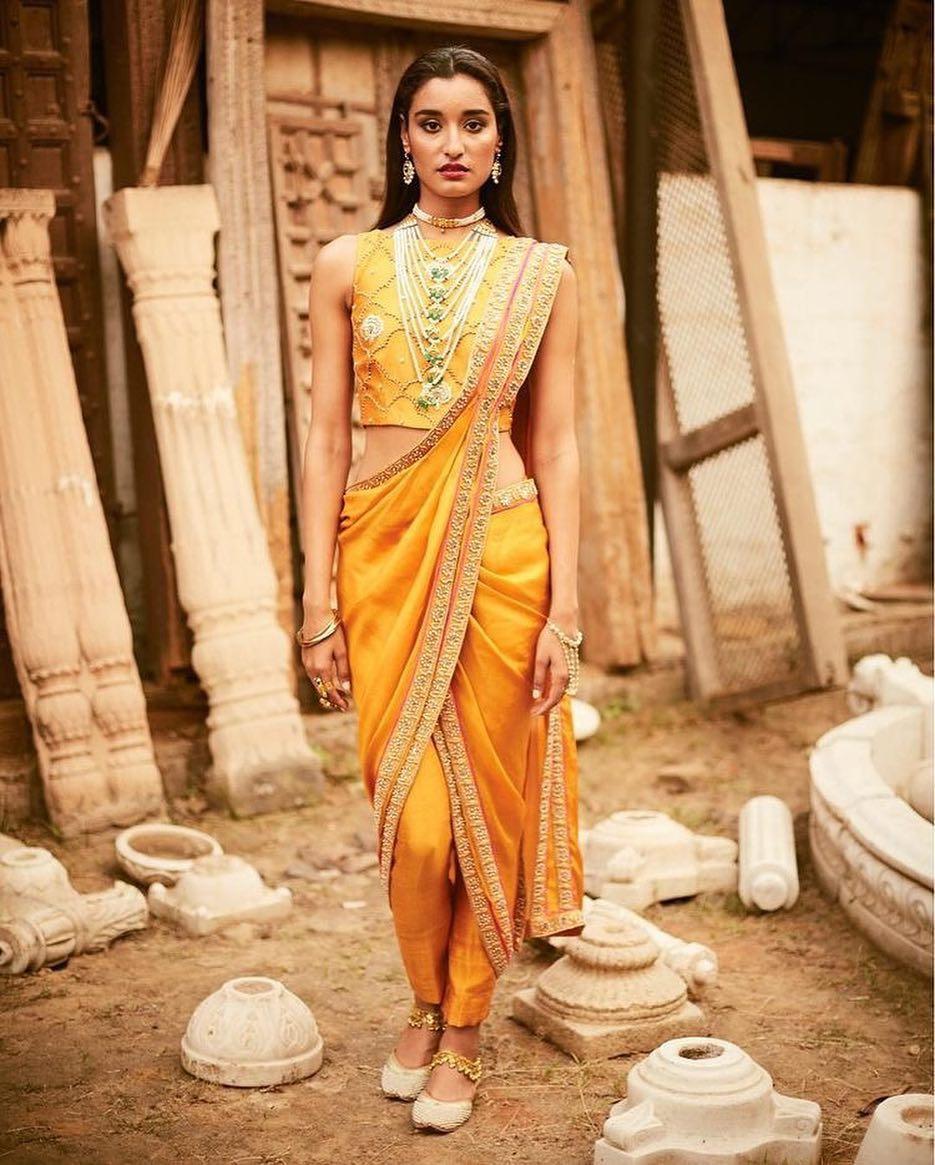 The first doubt that arises in the mind when you decide to wear a saree is how to wrap a saree comfortably. The top concern when you're deciding what your outfit should be when going for wedding celebrations is whether you'll be comfortable or be mobile or not.
A saree definitely is a perfect choice and to give it a western and comfortable touch, you can wear a saree with pants instead of the traditional way. You can either wear simple colour-coordinated straight pants or go for Dhoti pants with your marriage saree.
4. Saree with Cape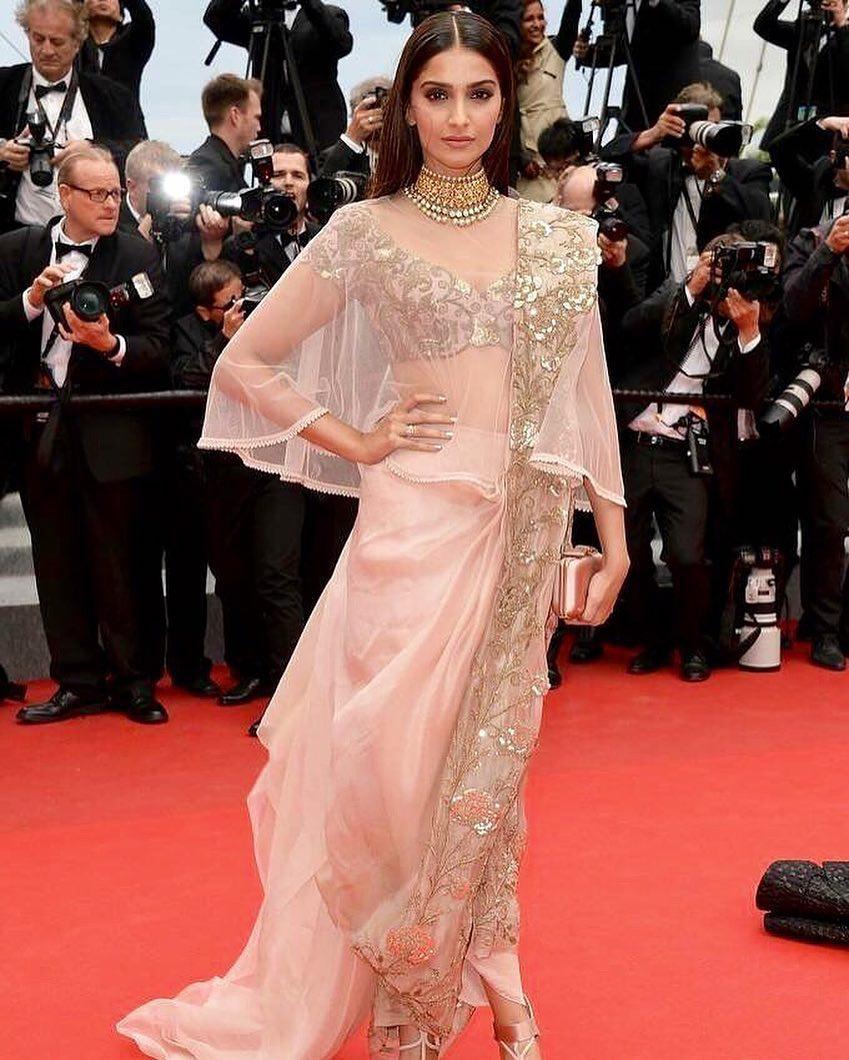 Image courtesy: Sonam Kapoor on Instagram
This style on how to wrap a saree with distinctive style and sheer beauty is to pair your saree with a cape. This style has become the new IT thing for all the millennial women out there and this won't disappoint you in bringing in compliments. It looks feminine and has an elegant appeal to it. Not all heroes wear capes, but the princesses sure do. Right?
You can either wear a small cape that falls just above your stomach or a long one that falls all the way down. Full points if you decide on your how to wrap a saree take with sheer layers for the cape and saree, like Sonam Kapoor's red carpet look.
Points to Keep in Mind Before Wearing a Saree
Before you get to how to wrap a saree, make sure that your blouse is well fitted and is neither too loose nor too tight.
Tie the petticoat on your naval area and not too high or too low or you'll end up looking funny.
Be sure to secure all your pleats and the veil with safety pins so it stays in place and doesn't trouble you.
Make sure that you're veil is of a mid-length. If your veil is too long, it'll be in the way and a too shot veil can prove to be very uncomfortable. To avoid this, pre-pleat your veil before you drape it.
Before you ask your mom for tips on how to wrap a saree, keep in mind that you wear your bridal footwear before you start draping it.
Wearing a saree already gives you a royal look as is so try avoiding over accessorising your outfit.
Always colour coordinate your petticoat with your saree so it blends in effortlessly and doesn't look unusual.
We know the wedding season has kicked in and so has your wedding outfits shopping. So, instead of scouring and browsing through stores in tiny market places, why don't you go out on a limb and try to pull off the classic saree look with some different styles on how to wrap a saree. You can achieve a flattering look with a simple saree just by pairing them with any of these styles.
So, what are you waiting for? Get your hands on these amazing styles and become a master on how to wrap a saree. If you have any questions, ask us the comment section below and we'll be happy to answer them.