How to Handle Bad Weather on Your Wedding Day
You have everything planned and set up but all of a sudden, the weather changes and you're left stressing over what's going to happen next. In case this happens, here are a few tips to help you get through it without too much stress: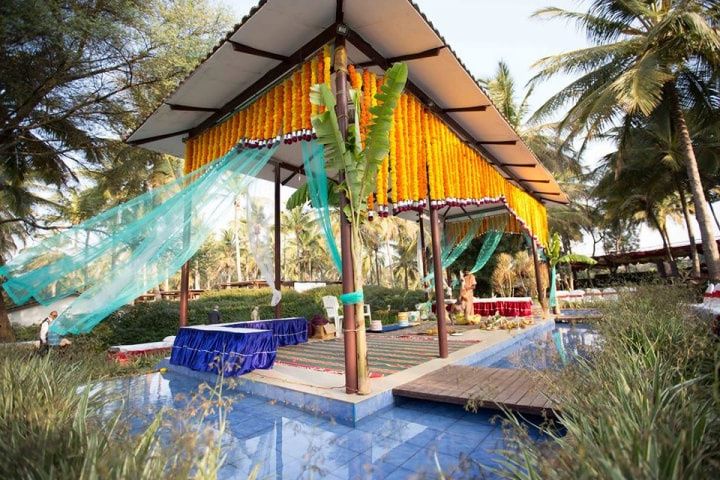 Have a Plan B
You want to make sure you have a backup plan in case of bad weather—particularly if you're planning an outdoor wedding. Ask your wedding vendors in advance and clarify everything. This will ease your worries and help you breathe a sigh of relief even if the weather acts unpredictable and causes you to reconsider or wait for hours.
Keep Your Guests Informed
Whatever you decide to do, make sure you inform all your guests immediately. Many of them will be unsure about what's happening and you'll want to reassure them if the ceremony is still on. Make arrangements, make a few quick phone calls and call for comfort food or some beer and help them relax.
Ask for Help
If you absolutely sure that you must go ahead, do exactly that. Ask a professional wedding planner to step in. They're good at this kind of stuff and can help you with anything you may need. From choosing a makeshift wedding venue to taking care of last-minute formalities, they'll have you covered.
Stay Motivated
You must remain optimistic and continue to laugh and smile. You'll already have pre-wedding jitters; don't let this situation add to your anxiety. Talk to your closest friends, communicate with your fiancé and take it easy. Remember that it's just one obstacle and you'll be through it in no time at all with a little help from your friends!
Remember to Keep Time In Mind
The change in the weather may lead to a lot of delays and erratic traffic conditions. Keep this mind and consider shuffling ceremonies around to make sure all your guests are able to attend without worry. Check the web for traffic updates and route options and ask your friends to coordinate with each other on the way to the venue.
Take Care of Yourself
Don't neglect yourself, your bridal outfit, your bridal makeup, your mood and everything else! Get your best friend to bring along an emergency kit with all your grooming essentials in case the weather plays havoc with your hair. Call your makeup artist, keep her on speed-dial and ask her to help!