Choose Your Wedding Rings With Minimum Effort Using This Guide
Remember that you're going to be wearing your wedding ring for a long time. We understand that the stakes are high and this listicle will help you choose a wedding ring with bare minimum effort.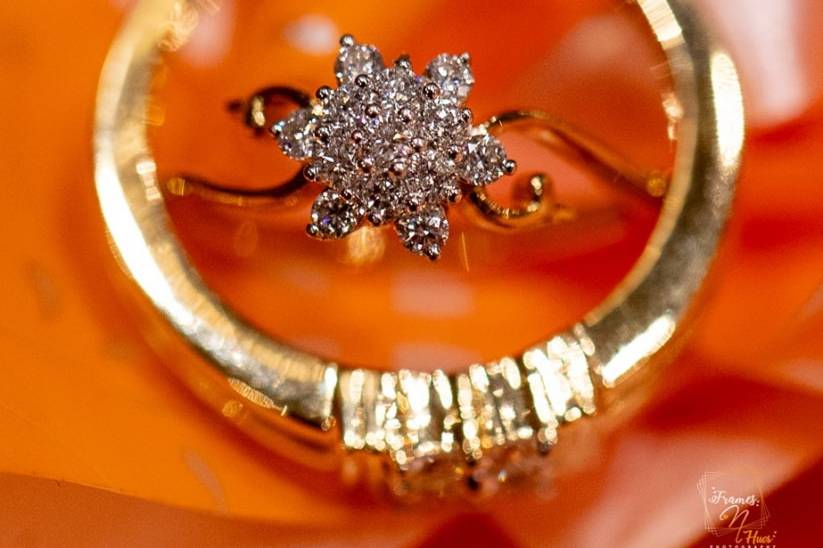 Congratulations on your big decision. We hope you've begun with your jewellery shopping & are ready to hunt the markets for what happens to be one of the most sacred buys when one begins to plan their wedding -the wedding rings. Before you pick up a gold Matha Patti or your gold Jhumkas you must select a wedding ring for your groom-to-be or bride-to-be. A lot goes into finding and selecting a wedding ring. You need to be mindful of a couple of things before you finalise on the one for you. Whether your wedding ring should have a big diamond or not, should it be in gold or platinum, these are all but questions that will surf through your mind the moment you begin your wedding shopping.
So, to take the burden of finding wedding rings a tad bit easier, we have prepared a listicle of various pointers that will make this shopping experience an easy and breezy affair for you. From making a decisive decision to fixing up on your budget - keep in mind these pointers and we promise that purchasing wedding rings won't be as difficult as you believed it to be.
1. Decide what you want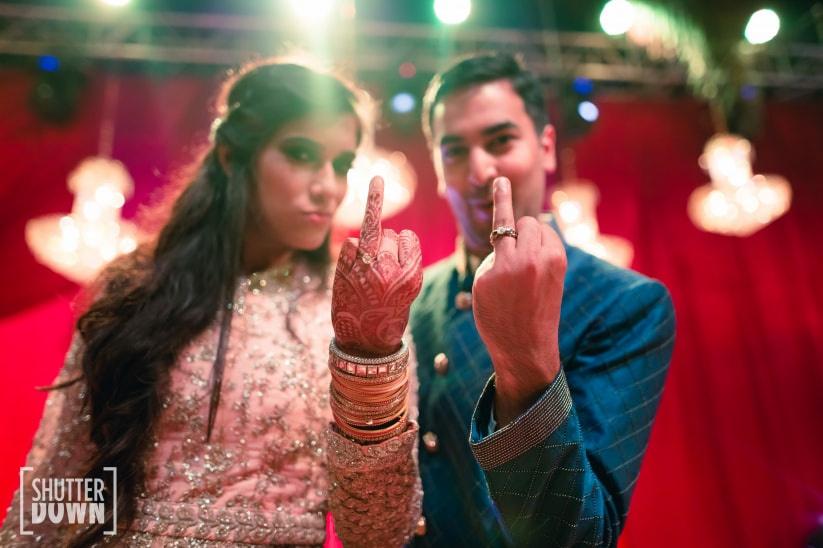 Get a few basic points out of the way such as what kind of metal you'd like to opt for, how shiny would you want it to be, on including diamonds or staying away from them and more. Chances are you'll have a bit of an idea since this is something you're going to keep with you for life. You'll be able to talk about your preferences and know a few basic things before you head to the store. There are some couple who want to go for basic bands, which are perfect for everyday wear. Whereas, some go for something luxe. So, don't give in into what the society wants and choose wedding rings that you really, really want.
2. Don't wait
You must begin your search early. Give yourself a couple of months to choose something that both of you love. You may want to re-visit a few places, discuss prices, check out other unconventional options and decide accordingly. You need some time to get everything done especially if you're looking at customising the rings and getting something engraved on them. The earlier you start, the more time you'll have to find something that's perfect for your needs. Also, as time goes by you will find yourself surrounded by more and more tasks to prep for your wedding. So, the earlier you buy the ring, the less worried you'll be.
3. Don't feel stressed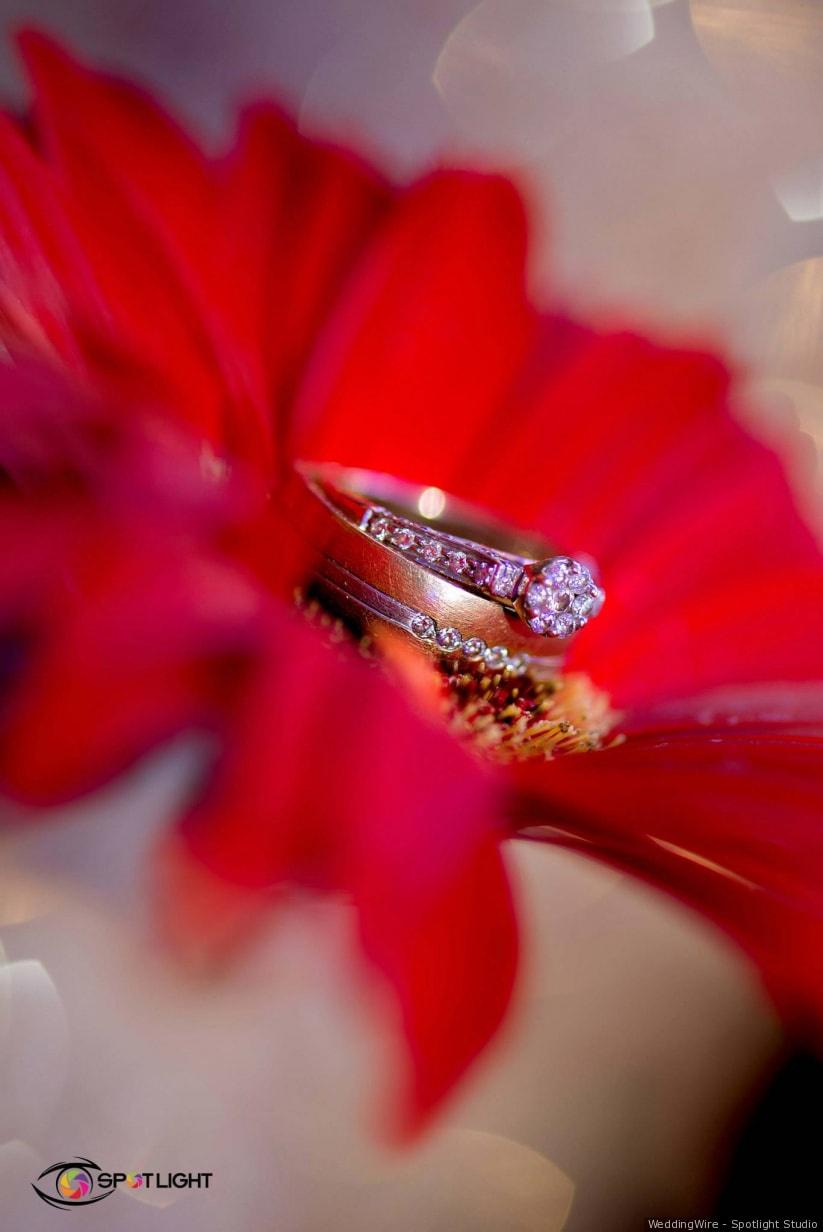 Your rings don't have to look like each other's rings completely. You may absolutely adore diamonds while he may find himself leaning towards gold. It's completely okay for both of you to choose something that fits your sensibilities and works on your style. Something simple like inscriptions should match and that's more than enough.
4. Figure out a budget
This is basic but very important, of course. You need to decide how much you're willing to spend. The costs will vary based on where you get your rings from, the type of metal, the quality of the finish, engraving costs, and more. It's a good idea to look at some options online together before heading out and getting an idea beforehand. You'll know what to expect and how to look for your kind of ring at the store.
5. Don't ignore practical considerations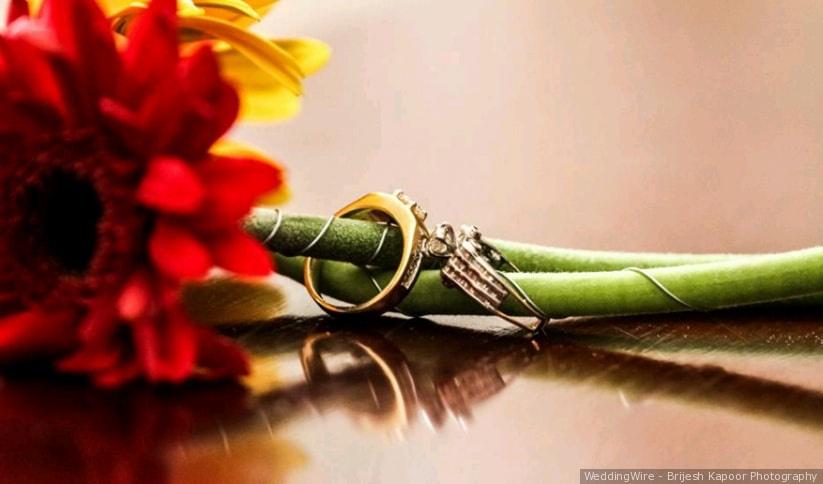 You need to be comfortable even a couple of decades down the line. It may work according to the trends right now but that shouldn't be your only consideration. You should also not be in a position that involves you having to remove the ring all the time. You may misplace it that way. If your job requires working with your hands often and the metal needs to be a certain type to survive everything you'll put it through, keep that in mind while zeroing down on your final option.
Wedding rings will forever hold a special place in your life. They will remind you of your beautiful journey as a couple. You'll wear your wedding ring for the remainder of your life so make sure you pick up a design that you are most comfortable wearing. Spend some time in finding a design and look at a few jewellery vendors before you finalise the one. Also, multiple factors come into play when considering which wedding ring to buy. Do you want something simple and elegant or something so blingy that it burns the eyes? Keep this in mind when you shop for your wedding rings & ask the vendor to show you a multitude of wedding rings before you narrow down on the one.
Talk to us about your love story and share a snapshot of your wedding rings with us.