The Hindu Marriage Act 1995: Wedding Ceremony Traditions You Need to Know
Amidst the sacredness of Hindu marriage norms, the Indian bride and the groom take seven vows, abide by Hindu rituals, and adhere to the rules.. Read on to learn the ethos of Hindu Marriage-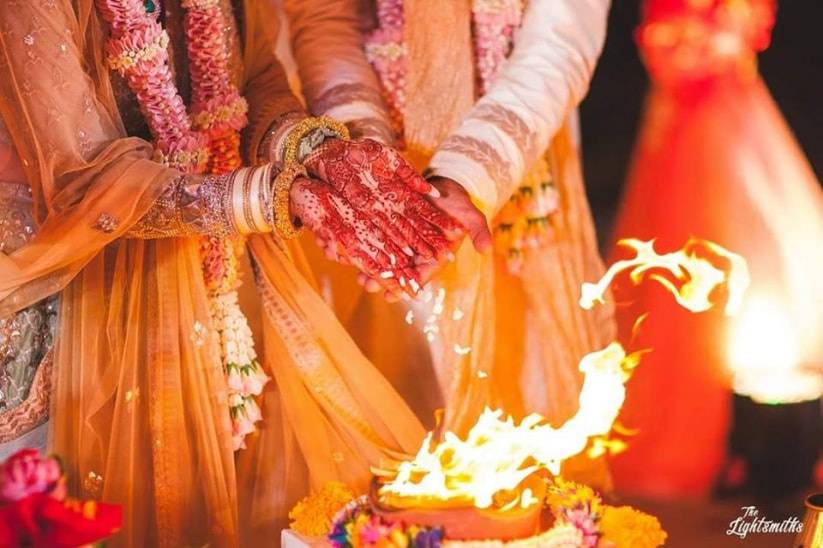 About Hindu Marriage/Hindu Wedding
The Hindu marriage or Hindu wedding is sacred as it follows many norms of rituals, traditions, and practices. Hindu Marriage is all about dharma, Arth and Kama and it is charted on the union of two individuals as spouses. In Hindu Marriage, all ceremonies are important however the most precious custom in Hindu Wedding is - the seven Pheras or saath pheras. Let us decipher and see the nits and grits behind the Hindu Marriage Ceremony or Hindu Wedding along with the other essential elements.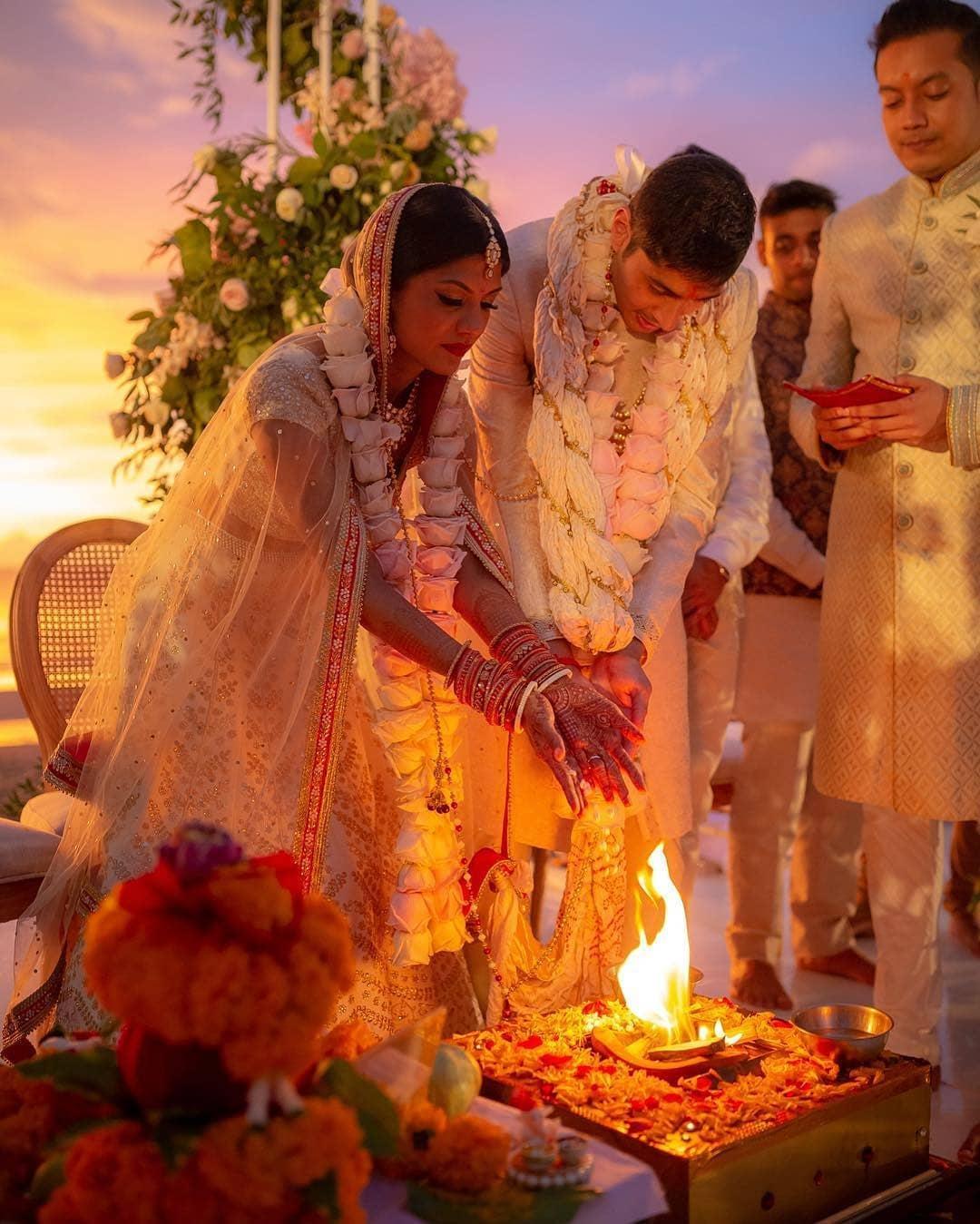 Image Credits- Anoop Photography
The Relevance of the Hindu Marriage Act 1955 in Hindu Wedding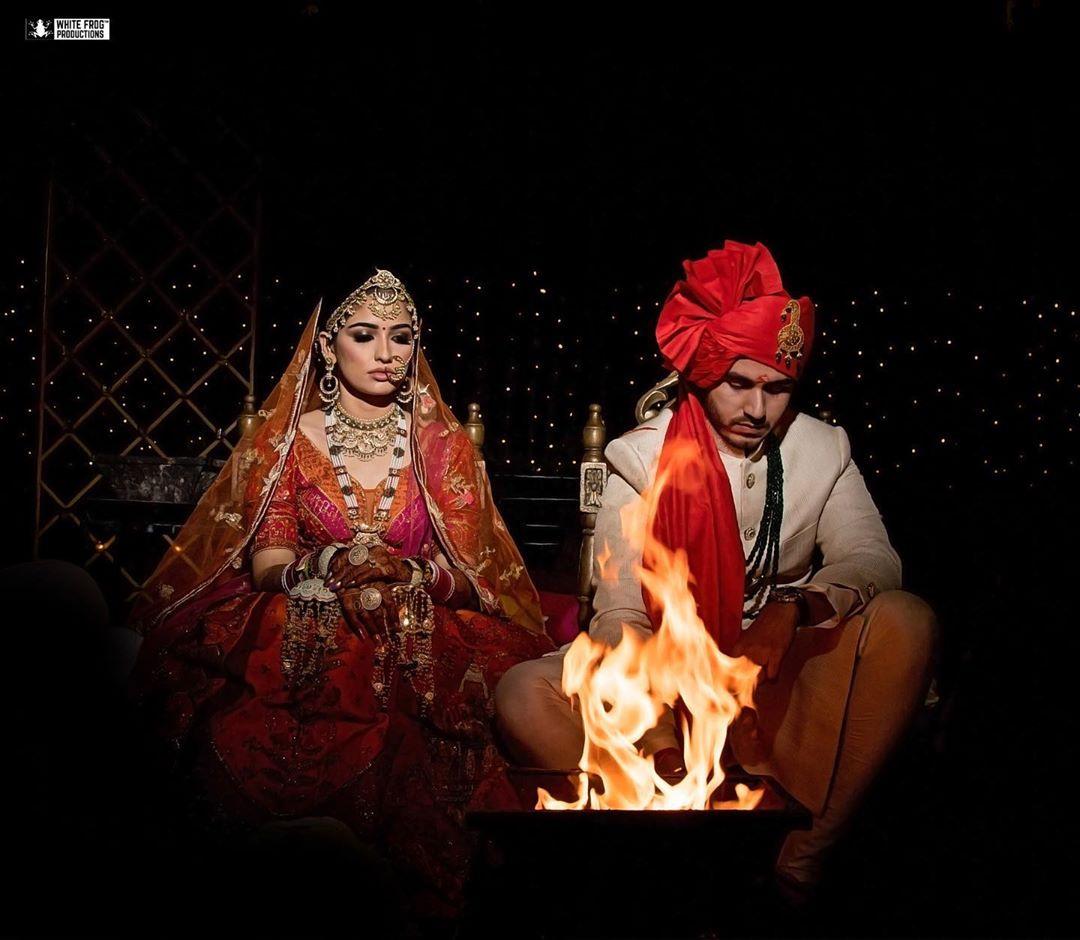 If you will search in Wikipedia about The Hindu Marriage Act 1955 then will be clear about certain conditions that need to be fulfilled to consider the marriage between the parties as legal and valid. Hindu marriage registration may be solemnized by the customary rites and ceremonies of either the bride or the groom and there are many rules that need to be followed to complete the nuptial. Nowadays, Hindu marriage registration online is also available. Also, Hindu marriage dates for weddings is often deciphered by a priest who predicts the dates as per the astrological charts.
The Origin of Seven Promises/Sath Pheras in Hindu Marriage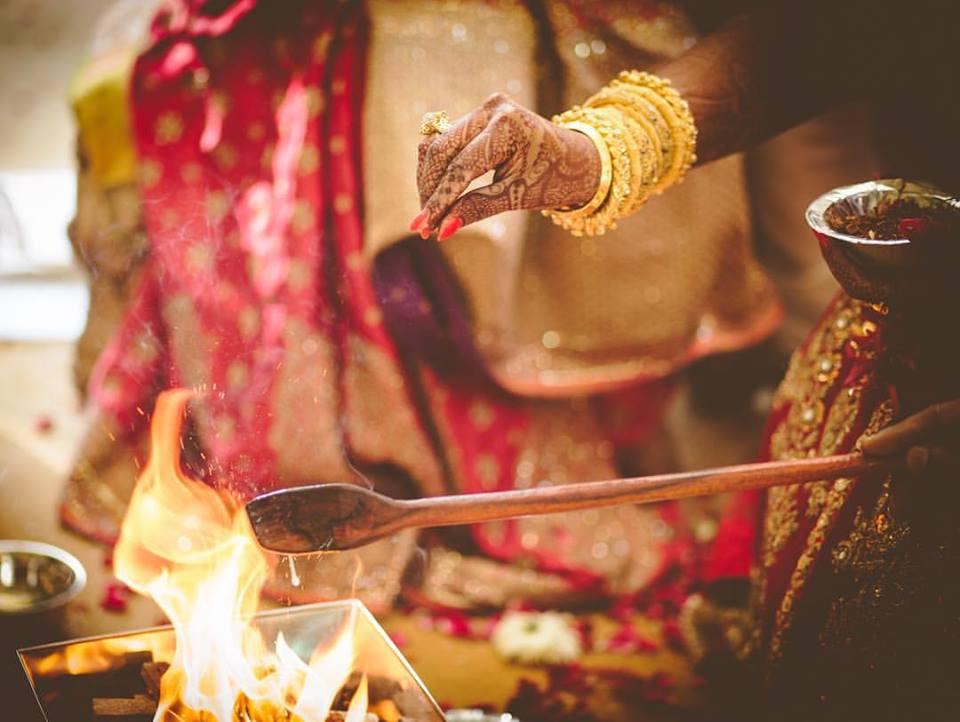 You must be wondering how many pheras in Hindu marriage and their significance. So irrespective of the size and style of the festivities one thing that remains common in any Hindu marriage is the sacred ritual of the Saat Pheras. Traditionally known as Saptadi, these 7 vows taken around the sacred fire or Agni is one of the most important rituals of Hindu Marriage or Hindu Weddings.
But have you ever wondered what is the significance and meaning of these Hindu marriage vows in reality? We share them with you. Give our Hindu marriage piece a read and understand why these Hindu vows are an essential part of any Hindu marriage and read about the significance each of these vows holds in a married person's life.
The Saath Pheras also known as Saptapadi is one of the traditional ceremonies during a Hindu wedding which is performed along with the chants of a Pandit based on the Hindu scriptures where the bride and groom have to take seven rounds around the fire. Four of the seven vows are recited by the groom while the remaining three by the bride. Hindu marriage traditions are incomplete with the mention of Saath Pheras and the couple is not considered married till they complete this ceremony.
The 7 Marriage Vows in Hindu Wedding/Seven promises of Hindu Marriage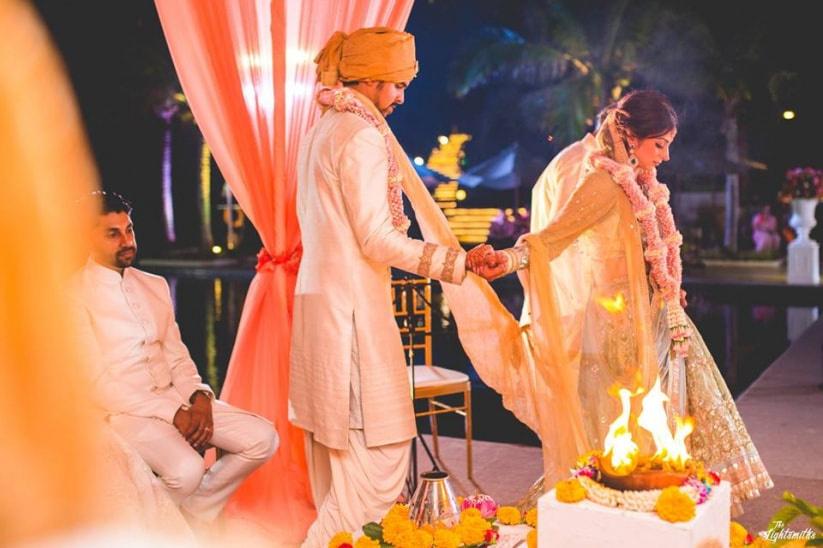 Define Vow -
If you look to define 7 vows - then you can refer to this as 7 promises of marriage. The seven marriage vows in Hindu marriage are known to serve as an anchor to keep the couple going through all the good and tough times together. Any Hindu marriage will be left bereft in the absence of these marriage vows and promises that every couple makes to one another in the lieu of their marriage!
These 7 marriage vows are basically 7 promises of marriage which is known to serve as an anchor to keep the couple going through all the good and tough time together. Any Hindu marriage will be left bereft in the absence of these vows and promises that every couple makes to one another in the lieu of their marriage! Else you call these 7 promises of love too. Let's go through these 7 vows of marriage -
1. For Hindu Bride and Groom - The first marriage vow out of 7 vows of marriage is the prayer to the Lord for provision and nourishment
The hindu bride and groom, with the bride taking the lead seek divine blessings in the form of pure, nourishing, and healthy food along with a respectful and noble life. The groom takes the pledge to provide for the welfare and happiness for his wife and children, and the bride promises to happily and equally shoulder all the responsibilities for the welfare of the groom and his family.
2. For Hindu Bride and Groom - The second marriage vow is for strength in sickness, health, good times or bad
The the Hindu bride and groom plead together to the Almighty to bless them with mental, physical, and spiritual well-being. The groom while requesting the bride to stand by him at all times makes a commitment to protect and provide security to their family. The bride agrees to be his strength while demanding undivided attention and eternal love.
3. For Hindu Bride and Groom - The third marriage vow is for prosperity for the hindu bride and groom
While taking the third vow, the couple seeks wealth and prosperity so that they can live a comfortable and satisfying life. They also pledge to take care of their children and educate them. In the same Phera, the couple assures each other that will remain loyal to each other for the rest of their lives.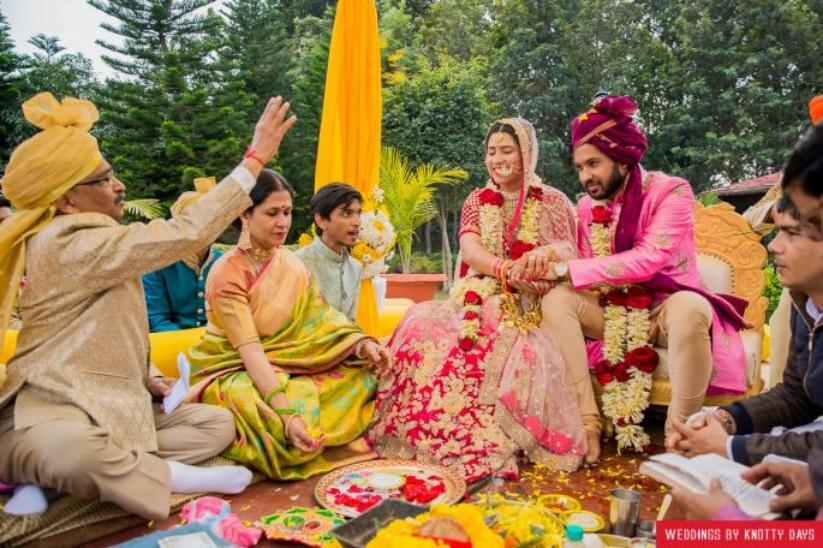 4. For Hindu Bride and Groom - The fourth vow is for families; to stand by them through thick and thin
During this step, the groom thanks the bride for bringing happiness and sacredness in his life. While in return, the bride swears to serve and please the groom to the best of her abilities. Together, the couple takes a vow to take care of and respect the elders in their family.
5. For Hindu Bride and Groom - The fifth vow is for progeny
The importance of the fifth vow is to seek blessings for their future progeny. While appealing to the god for strong and noble children, the couple also prays for the welfare of all the living beings on this Universe. They promise that as mother and father they will be solely responsible for the upbringing of their children. This is also the step starting which the groom takes the lead.
6. For Hindu Bride and Groom - The sixth vow is for health; through sickness and in health
In the sixth vow, the bride and the groom together invoke the Almighty to bless them with a healthy and disease-free life. The groom makes a wish in which he desires that his wife would fill his life with joy and peace; while the bride provides assurance to the groom that she would willingly participate with him in all his noble and divine acts.
7. The seventh vow is for love and friendship
While taking the last vow, the couple pleads for a long-lasting relationship, enriched with love, understanding, and loyalty. They take an oath to remain friends forever and stand by each other not only in this life but in the many lives to come. This is followed by Kanyadan ceremony.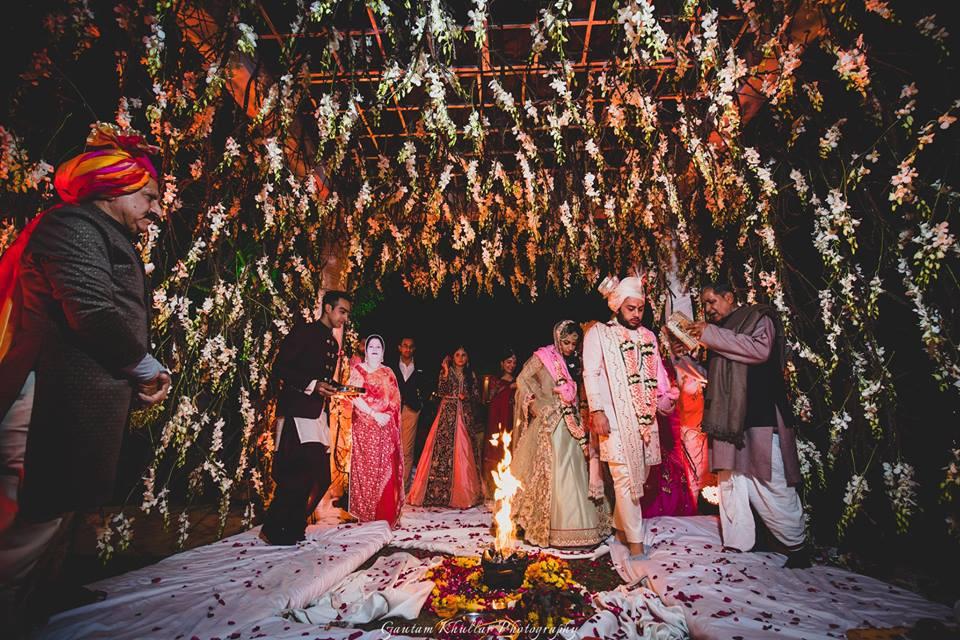 Hindu Marriage Invitation Card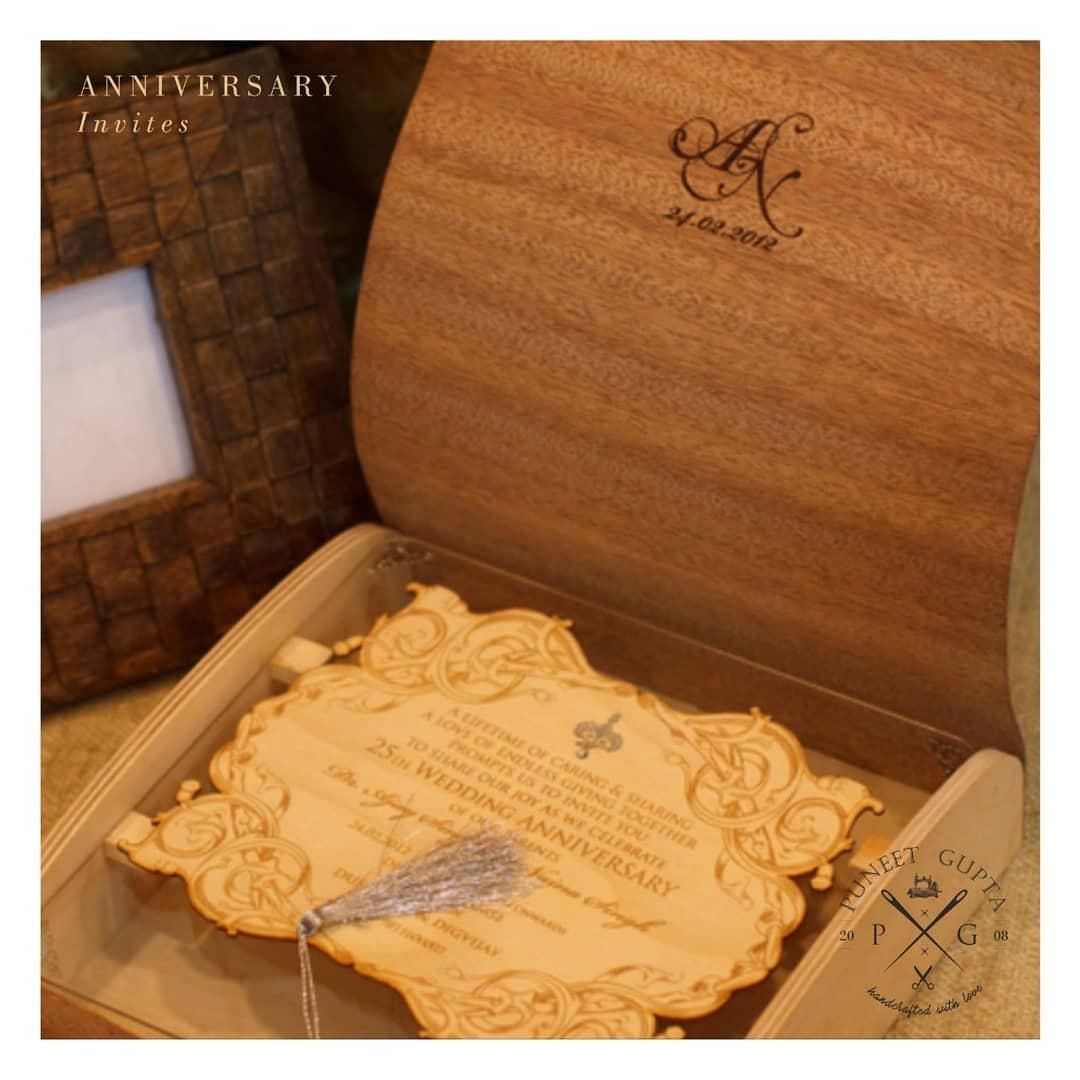 Image Credits - Puneet Gupta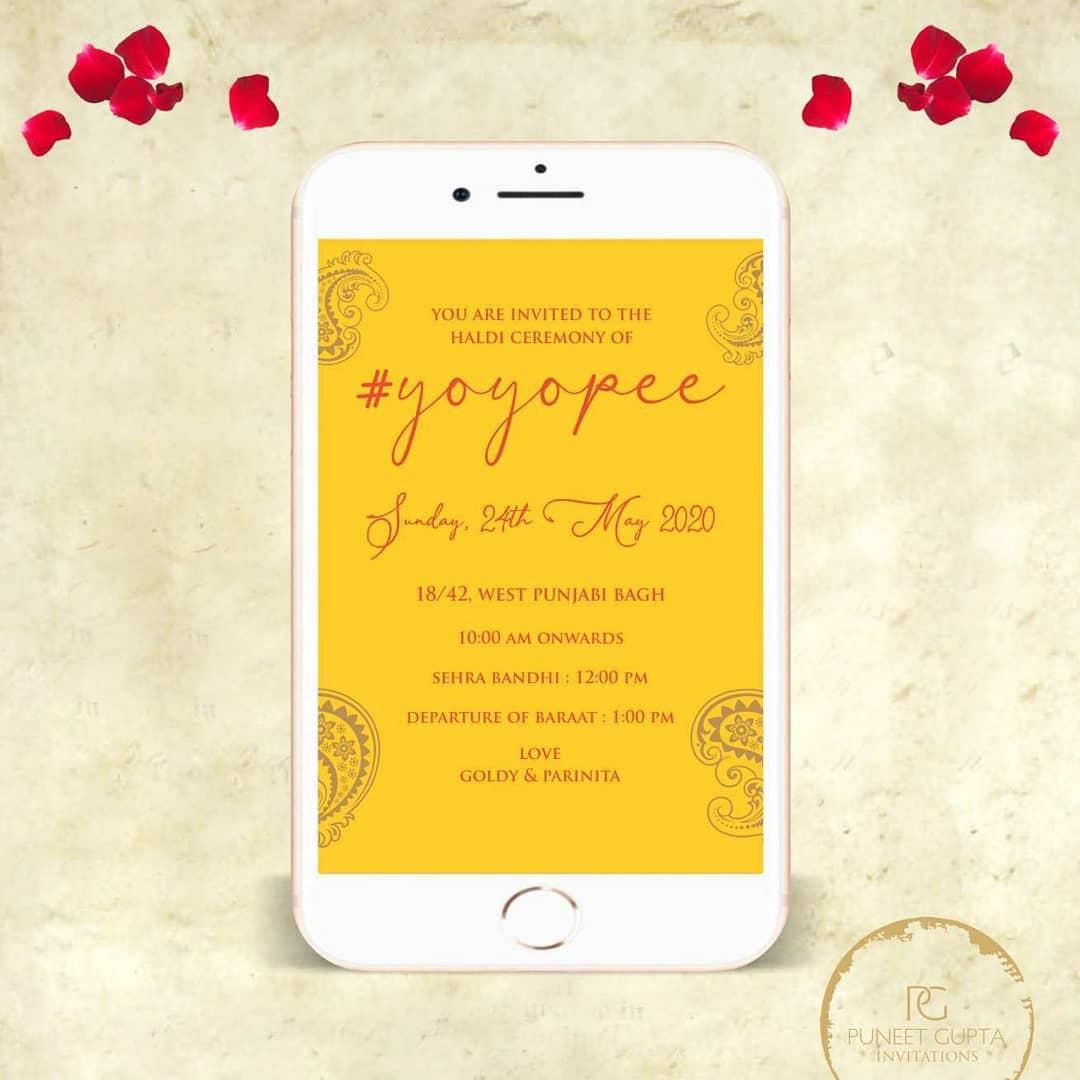 Image Credits - Puneet Gupta
There are many types of Hindu marriage card design in India. From quirky to tradition to digital. But the question is what kind of wedding invitation ideas are hot sellers right now?
Hindu Marriage Photography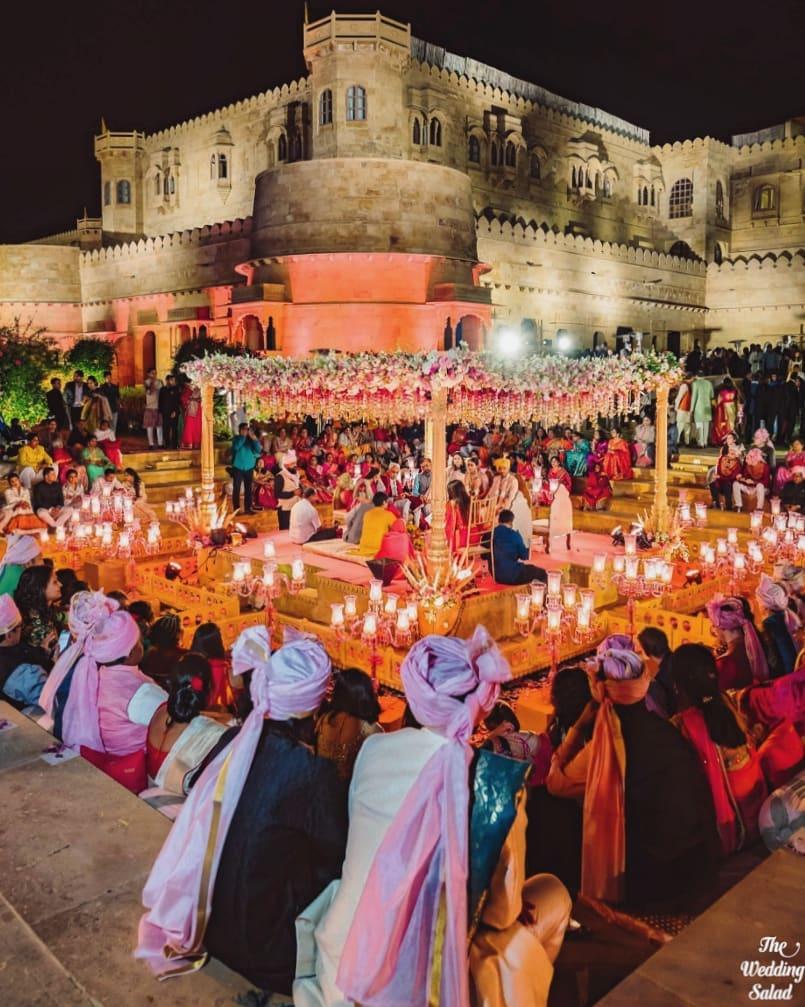 Image Credits - The Wedding Salad
With a plethora of observances and rituals taking place, a typical compilation of Hindu wedding photos can be a real feast to your eyes. Yes, with so many rituals and emotions, there is so much that goes into shooting and compiling of Hindu wedding photos. Just make sure you get even those little details captured so that you can relive your best day over and over! Here is the list of shots that you should not miss.
Types of Hindu marriage
Every culture has their own wedding traditions and rituals. Yes, there the hindu marriage rituals are different for every region. Here are some wedding traditions and hindu marriage rituals followed in different regions of India. Please find below the types of Hindu Marriage and its traditions.
Revelations of Tamil Wedding Rituals in Hindu Marriage Ceremony Traditions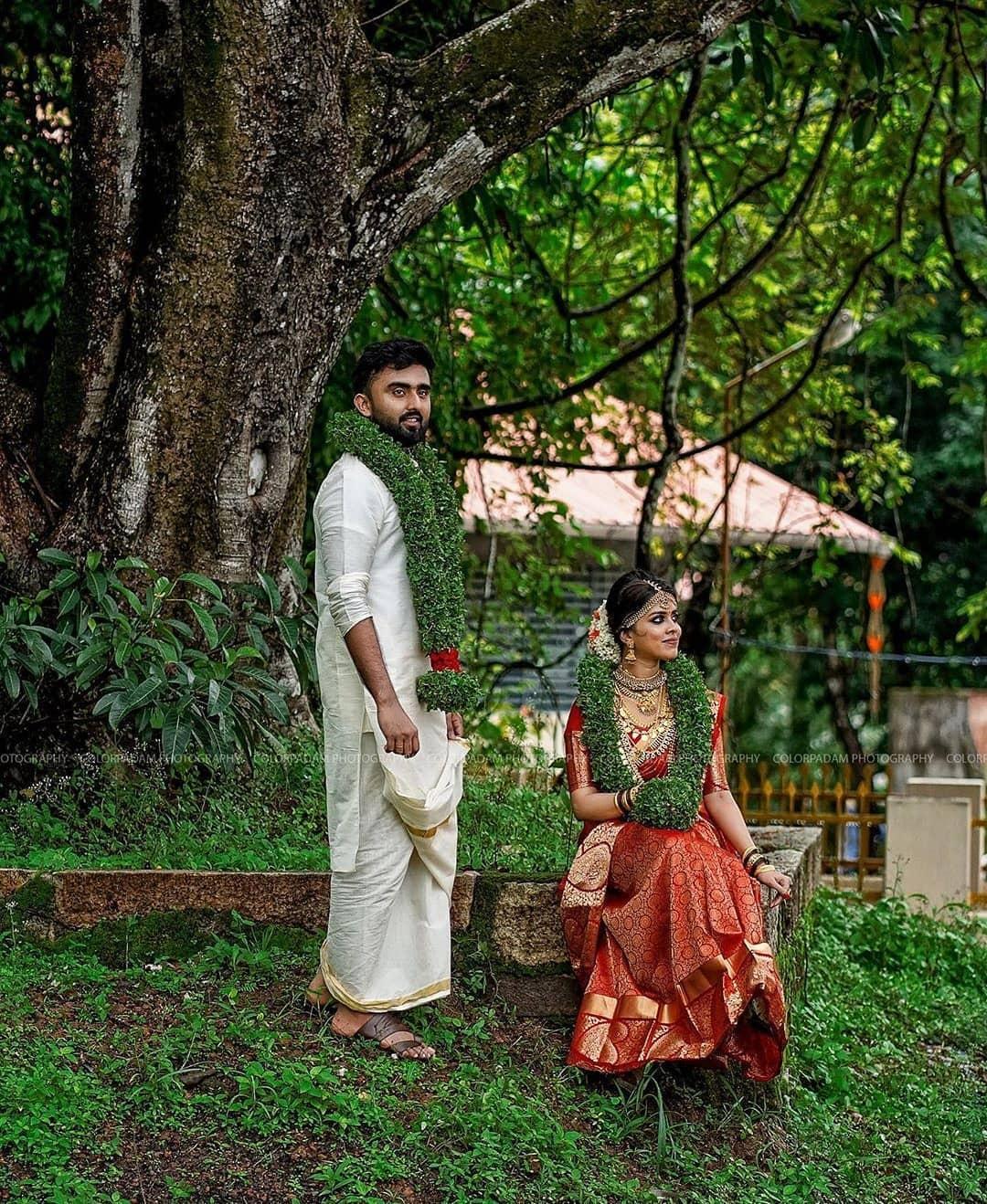 Image Credits - Colors of Colorpadam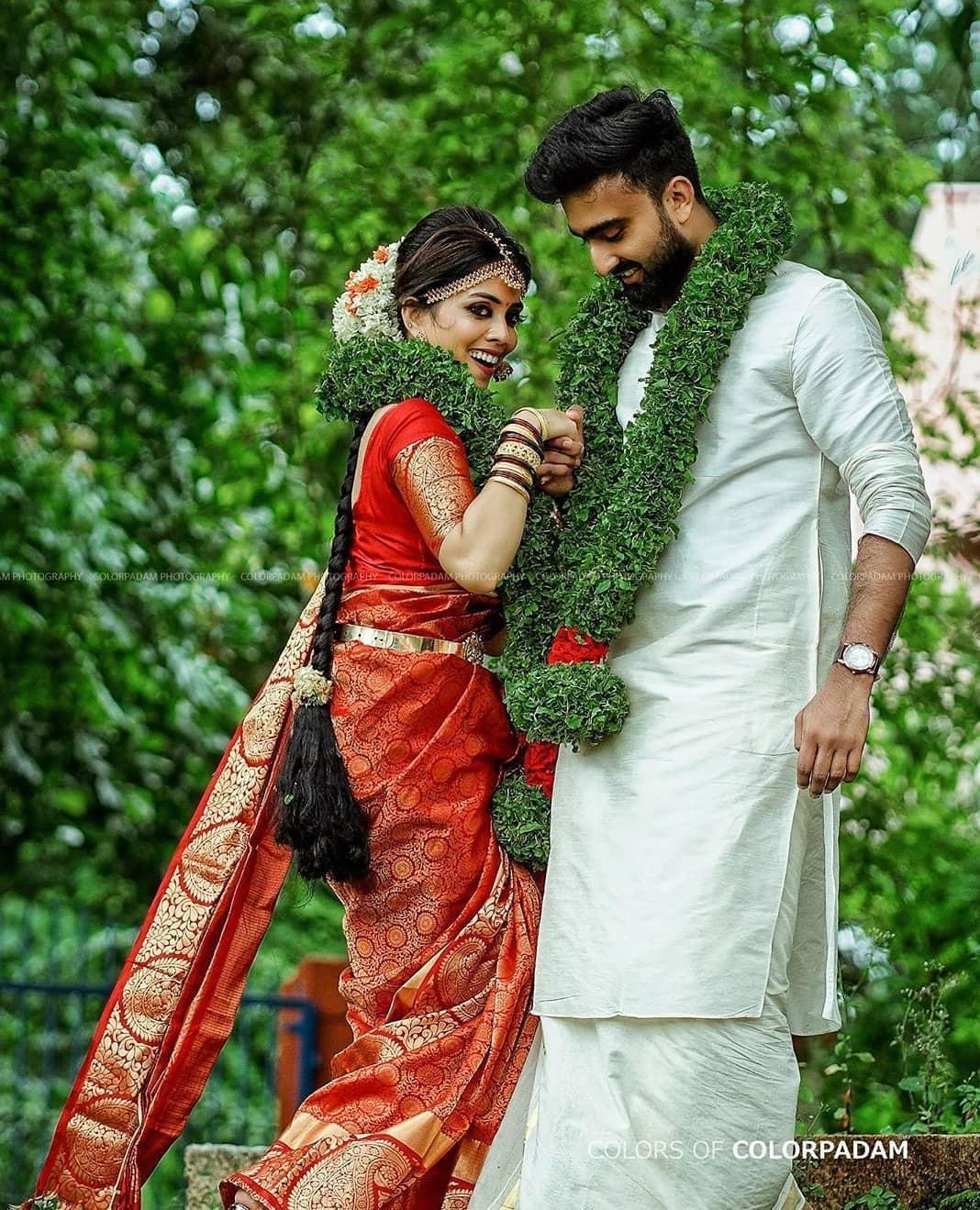 Image Credits - Colors of Colorpadam
Tamil wedding in Hindu Marriage is one that prioritizes serenity and spiritual union over pomp and splendor. The rituals in this wedding date back to the Vedic Age and have hardly been modernized. Yes, a Tamil wedding stays true to the ancient rituals and ceremonies highlighted in the Vedas. Therefore, a Tamil wedding is like no other Indian wedding you have ever seen, it is full of beautiful marriage promises! To delve into the rituals.
Decoding Bihari Wedding Rituals in Hindu Marriage Ceremony Traditions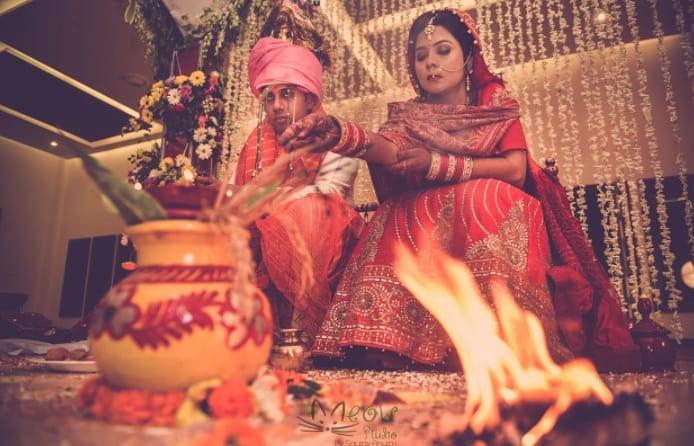 Image Credits - Pinterest
There is a surfeit of rituals that must be observed by the soon to be married couple in a Bihari Wedding. The families of both the bride and the groom take part in several colorful ceremonies that testify the true spirit of a traditional Indian wedding. A typical Bihari wedding includes three categories, namely pre-wedding rituals, wedding day rituals, and post-wedding rituals and customs. Scroll up to read in detail about these rituals that are very interesting and quite unusual!
Closer Look at the Royal Marwari Wedding in Hindu Marriage Ceremony Traditions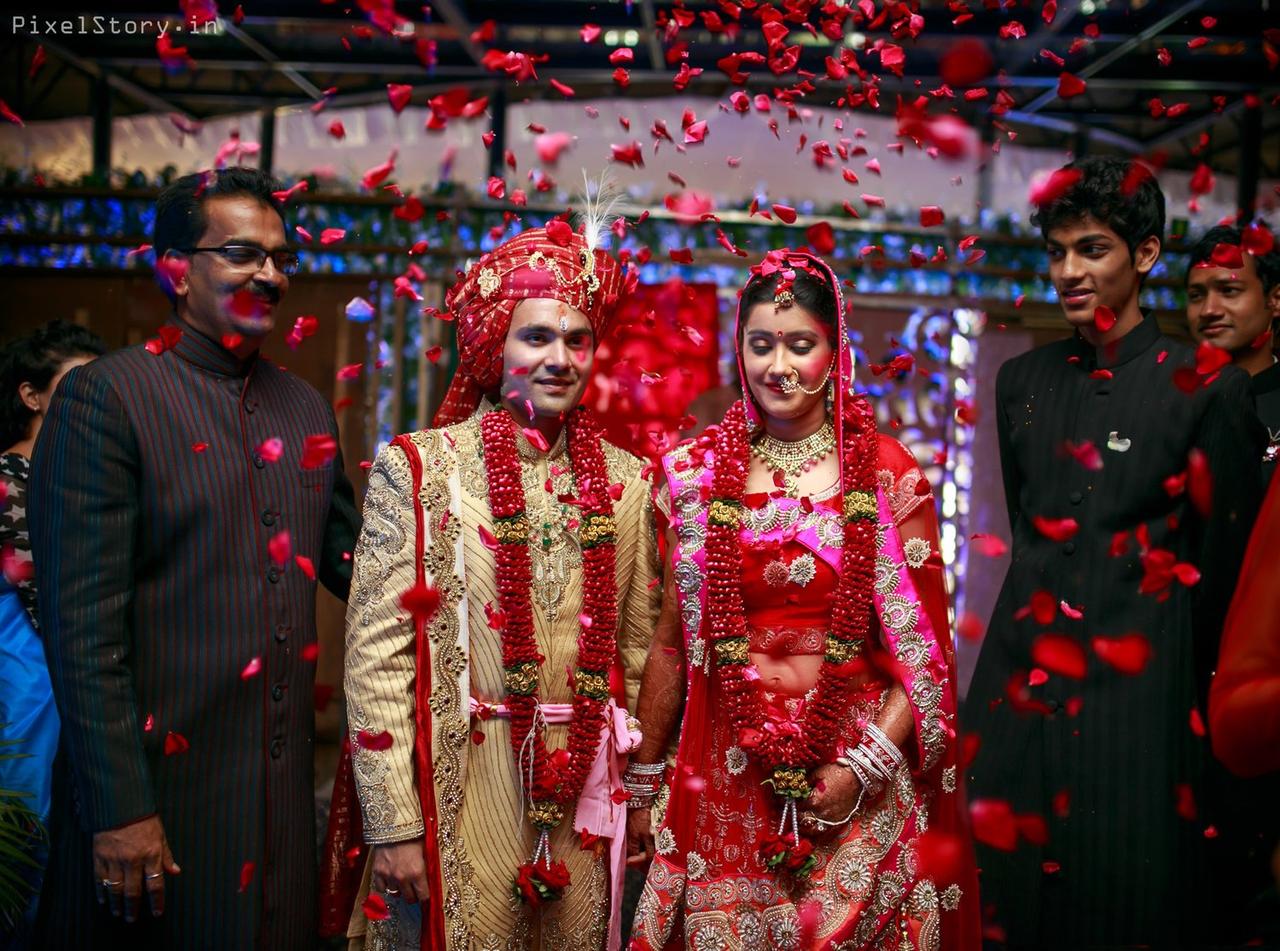 Image Credits - Pinterest
Grand, vibrant, lavish, and glamorous- these are the terms that precisely define a Marwari wedding. Rajasthan is known for its rich culture and colourful traditions. Therefore, it is only natural that their weddings are a pure display of those elements. Typical Marwari weddings have elaborated pre-wedding, wedding and post-wedding rituals that are very interesting and fun. A Roka ceremony is one of the earliest Marwari wedding traditions that happens a few months before the wedding date followed by Raatri Jaga & Mudda Tikka, Pithhi Dastoor, Telbaan to name a few rituals.
Decoding Arya Samaj Marriage in Hindu Marriage Ceremony Traditions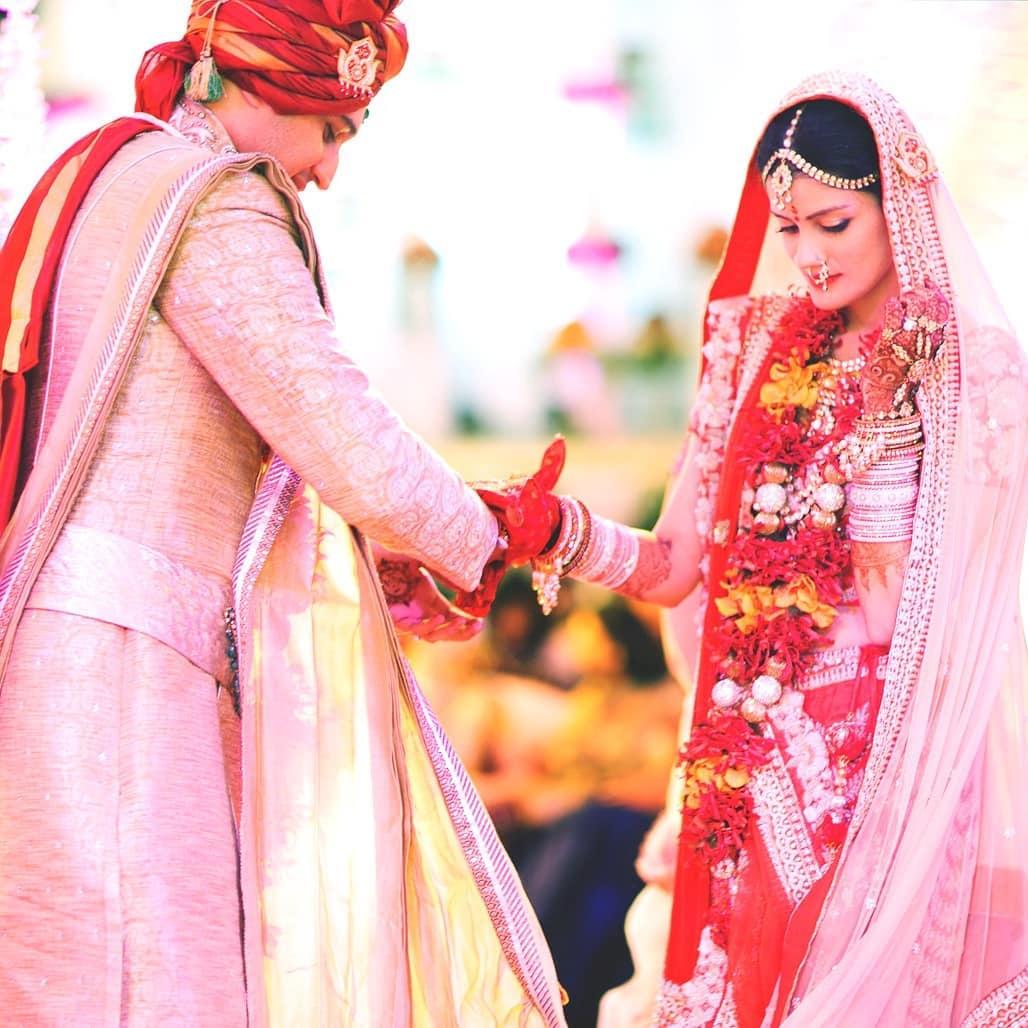 Image Credits - Pinterest
The Arya Samaj marriages do not have any pre-wedding functions as such. However, the millennials these days have started celebrating pre-wedding ceremonies that happen in a Hindu wedding like - Sangeet, Haldi, Mehndi ceremony and so on. In this type of wedding ceremony, there is an emphasis on the ritual chanting of Vedic hymns and the worship of older Gods like fire (Agni) and sun (Surya) over latter gods like Shiva, Vishnu or Krishna who were derived in the later verses of the same holy book of immense importance to the Hindu Marriage. Arya Samaj weddings are known for their simplicity and grace. The rituals to an Arya Samaji Hindu marriage are also open to members of any religious order.
Decoding a Bengali Wedding in Hindu Marriage Ceremony Traditions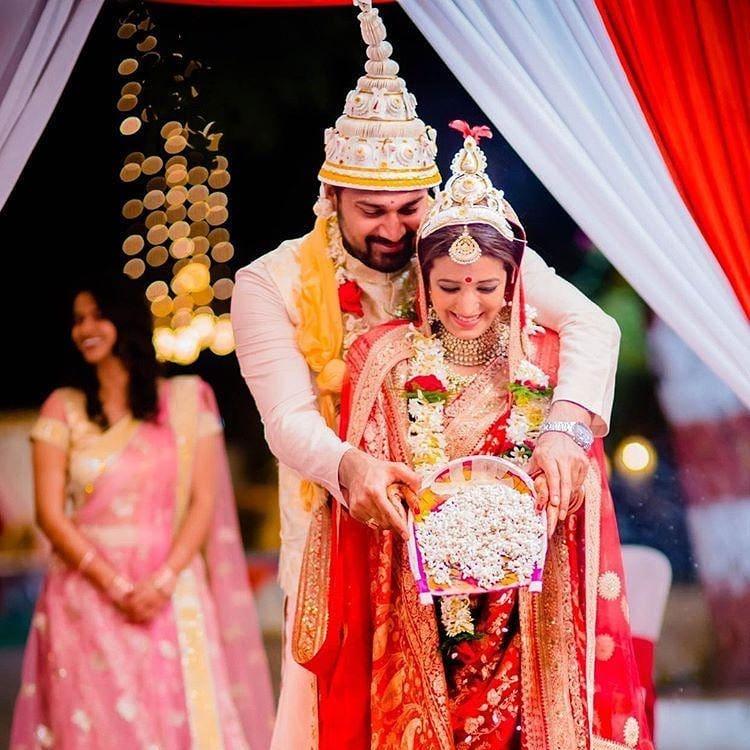 Image Credits - Pinterest
Bengali weddings are not just about draping a red and white saree and eating lots of fish and rasgullas and other sweets. It has so many hues of rich bengal traditions. There are some quite common and some significantly unique pre-wedding ceremonies in Bengali weddings like Pati Potro, Ashirbad
Ai Buro Bhaat etc. Bengali weddings are traditionally long and quite a detailed affair, in terms of rituals and customs. However, over time, things have been simplified and shortened as per everyone's convenience. Certain traditions have been discontinued and some have been changed to keep up with the time. The sacred meaning in bengali for Saat Pheras is called Saat Paak but it is extreamly different from Saat Pheras. Here the bride is picked by her brothers while she is sitting in the low seat.
Decoding a Punjabi Wedding in Hindu Marriage Ceremony Traditions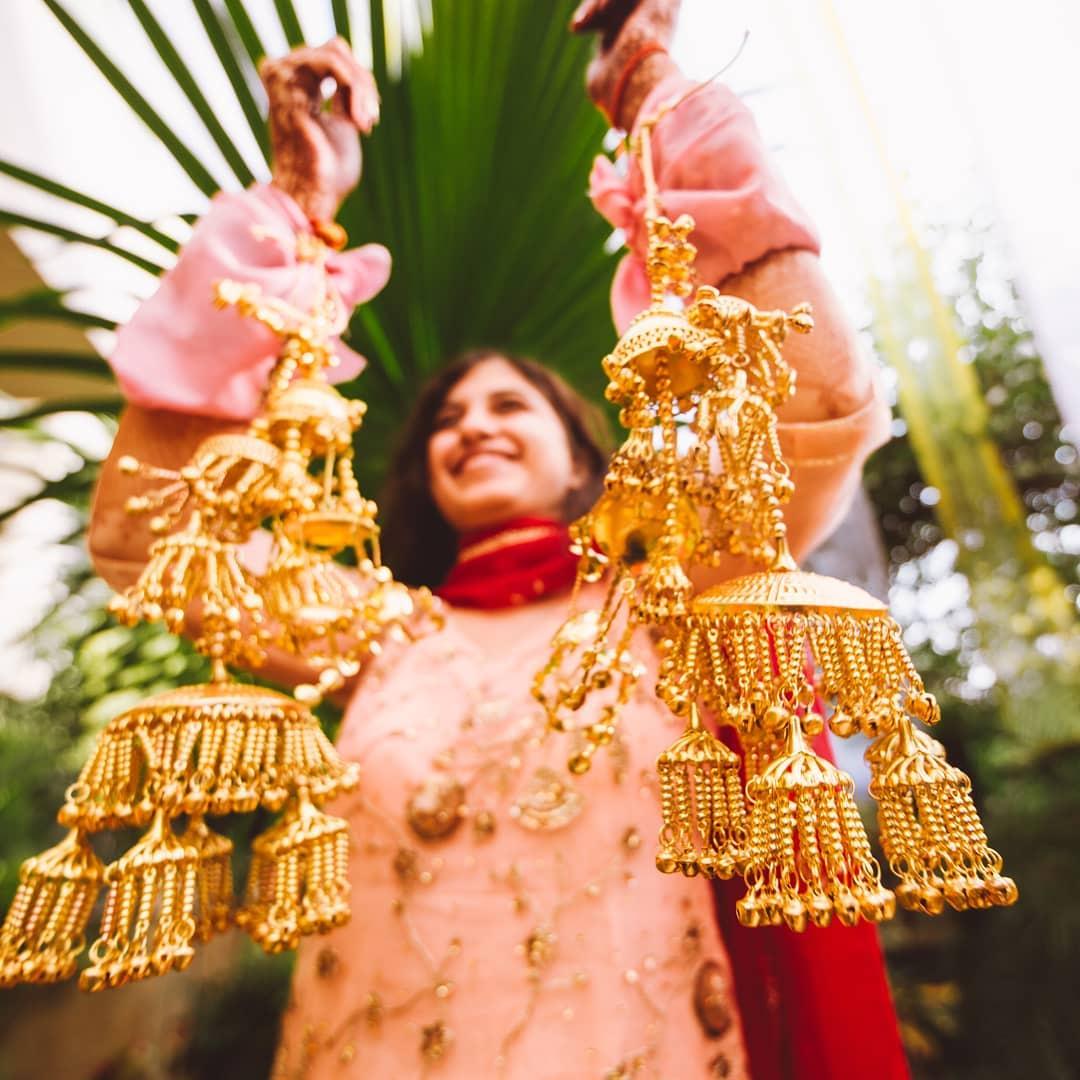 Image Credits - Bugzy Photograpahy
Punjabi weddings are full of color, love and delicious food; not to forget Patiala Pegs. From the Roka ceremony to Vatna, Gudchadai and Juta Chupai ceremony etc.
Ritual Hindu Marriage Images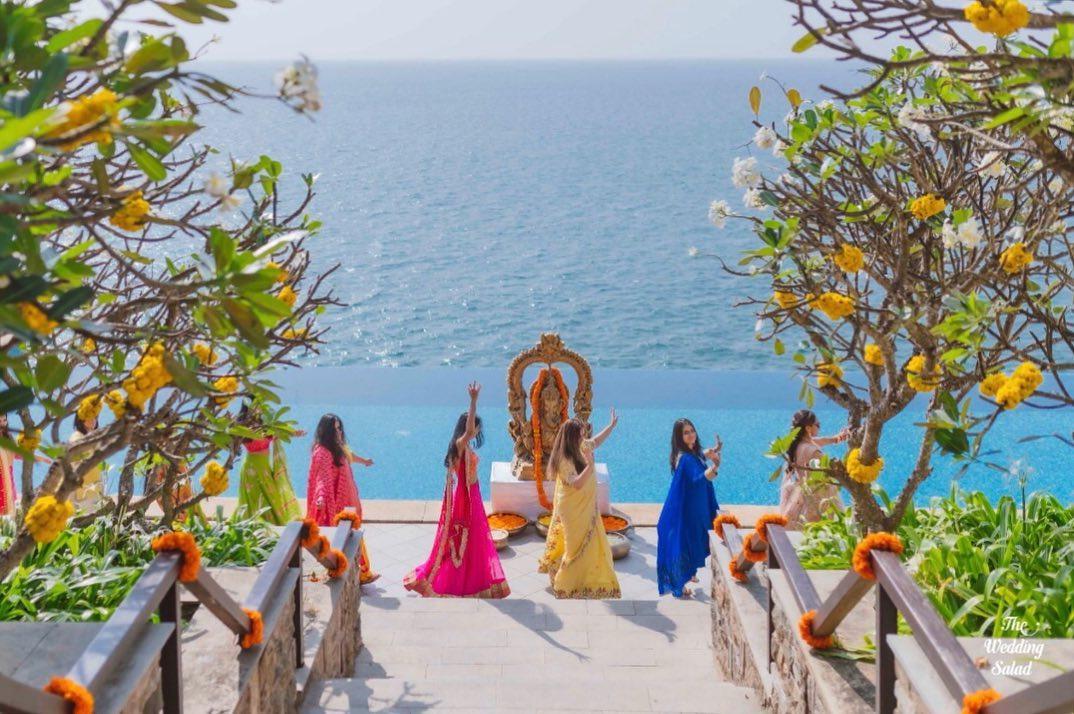 Image Credit- The Wedding Salad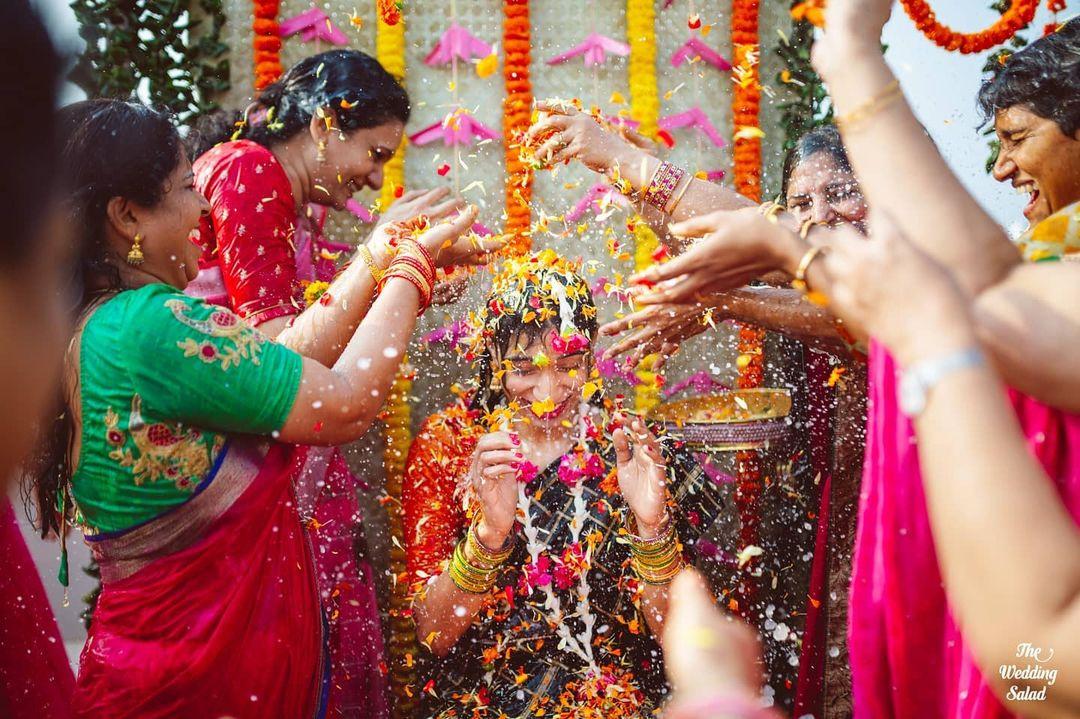 Image Credit- The Wedding Salad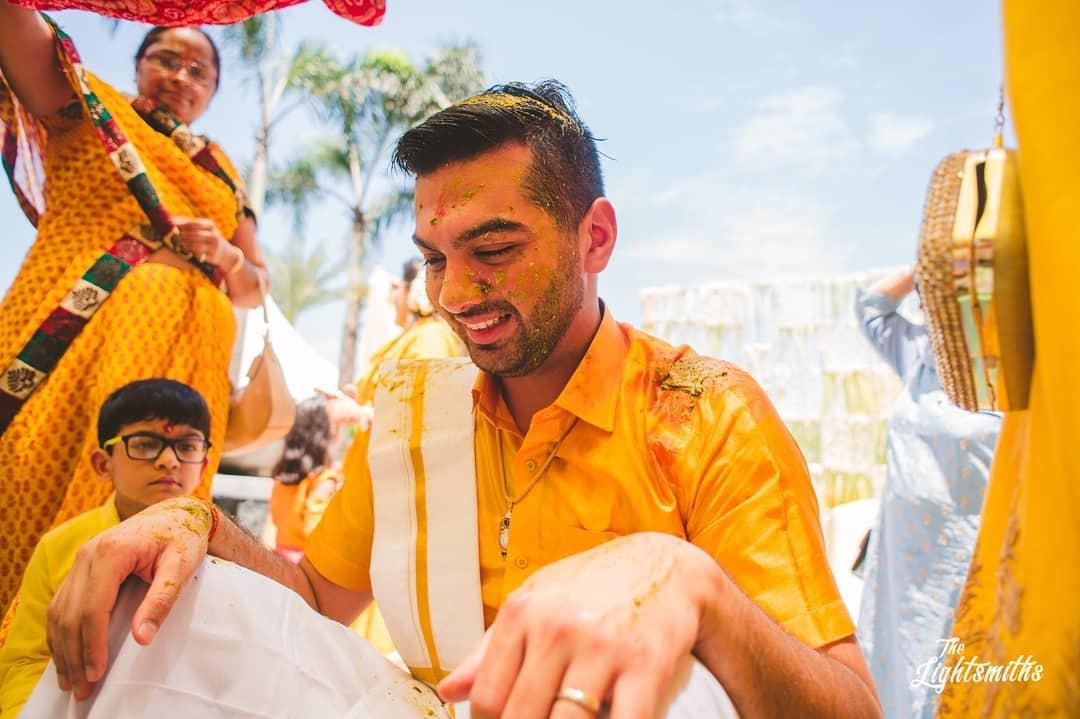 Image Credit- The Lightsmiths
Hope now you know why Indian cultures and traditions are famous all over the world! Yes, the sacrament of Hindu Marriage makes it so. Also, do let us know your views on this blog too.