Looking for the Right Hairstyle for Gown? Here Are 8 Ideas for You
While your outfit is the real deal, your hairstyle sets the right tone for your look. If you are looking for a hairstyle for gown, here are 8 we love!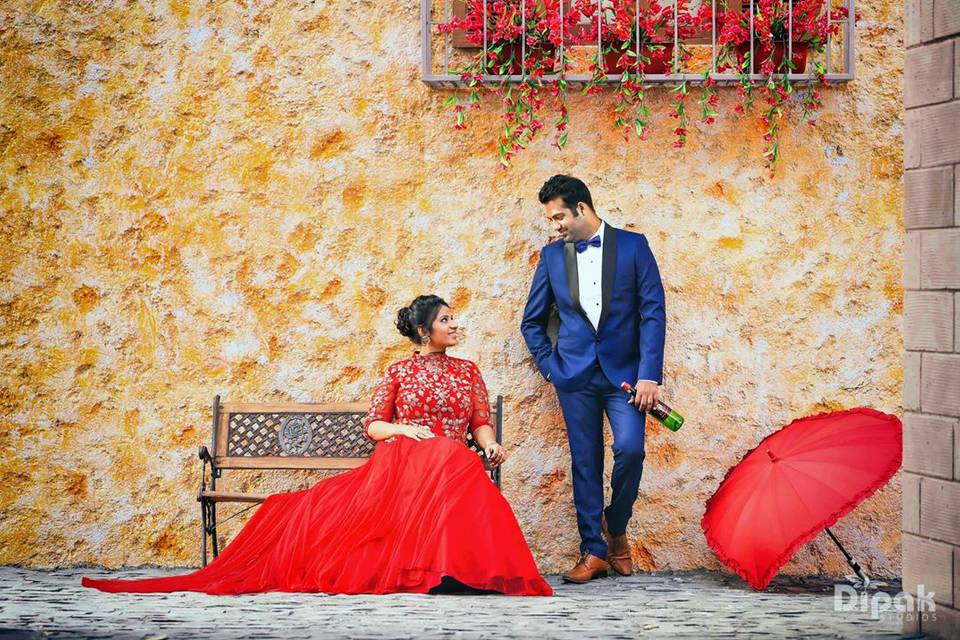 Hairstyles for the bride or bride-to-be are not as complicated as they look. If your goal is to look picture-perfect, you have to make sure that the hairstyle you choose matches the type of gown you are going to be wearing. While choosing a hairstyle for gown, you have to keep some important points in mind.
The neckline of the gown decides whether you choose an open style or a bun hairstyle.
The accessories you will wear will depend upon the gown type, whether traditional or western.
The hairstyle will also depend on the jewellery pieces you have picked out already.
Factor your face structure in the decision.
Remember these and only then come to a decision regarding your hairstyle for gown. To all the princess Rapunzels out there, let your mane do the talking for you and turn heads as you walk in looking as gorgeous as ever.
Here are 8 different hairstyles to choose from if you are wearing a gown. You can even make some of them at home as well.
Crown braid with curls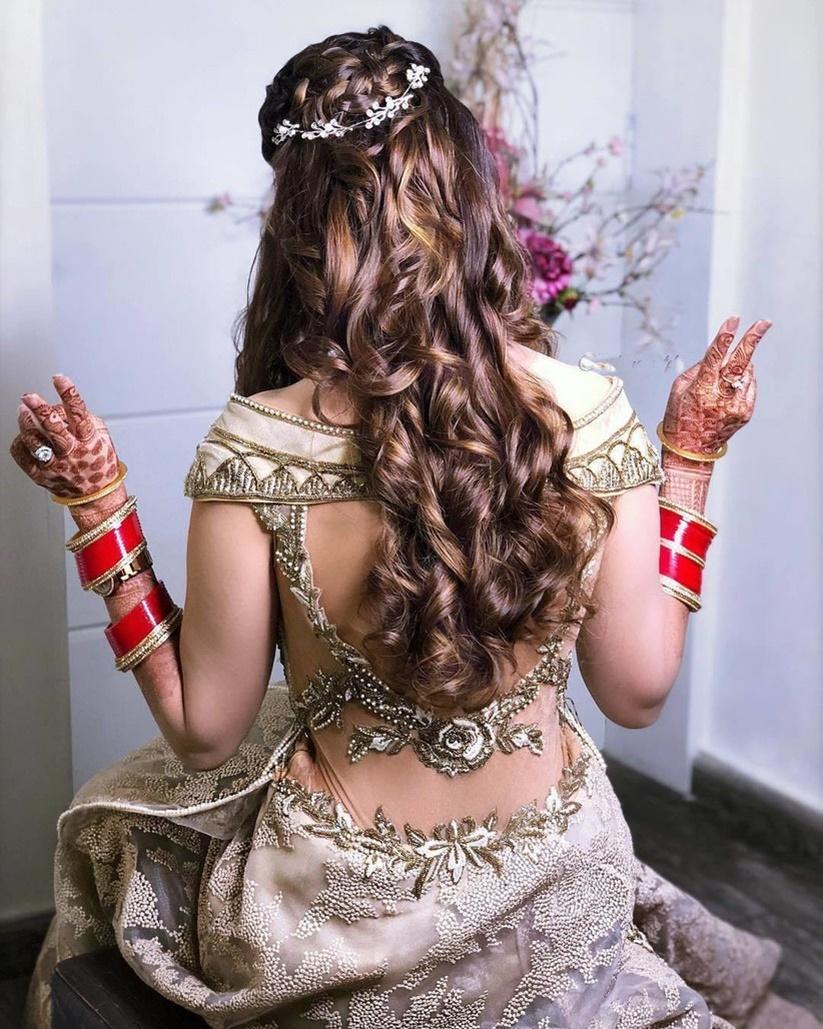 Image Courtesy: Archana Rautela's Instagram account
Curls are probably the most favourite hairstyle for gown options amongst women, especially if they have long hair. If you are someone who love curls, we have some hairstyles that we think you have to try.
The first curly hairstyle for gown is paired with a crown braid. Sometimes, curls can be boring so adding features like a crown braid with some hair accessories elevates it to make it worthy of a gown.
You have beautiful braids weaved together at the crown area while the rest of the hair are left in curls. You can take inspiration from this hairstyle and add a headdress like this or keep it simple without any accessories.
Loose curls with side partition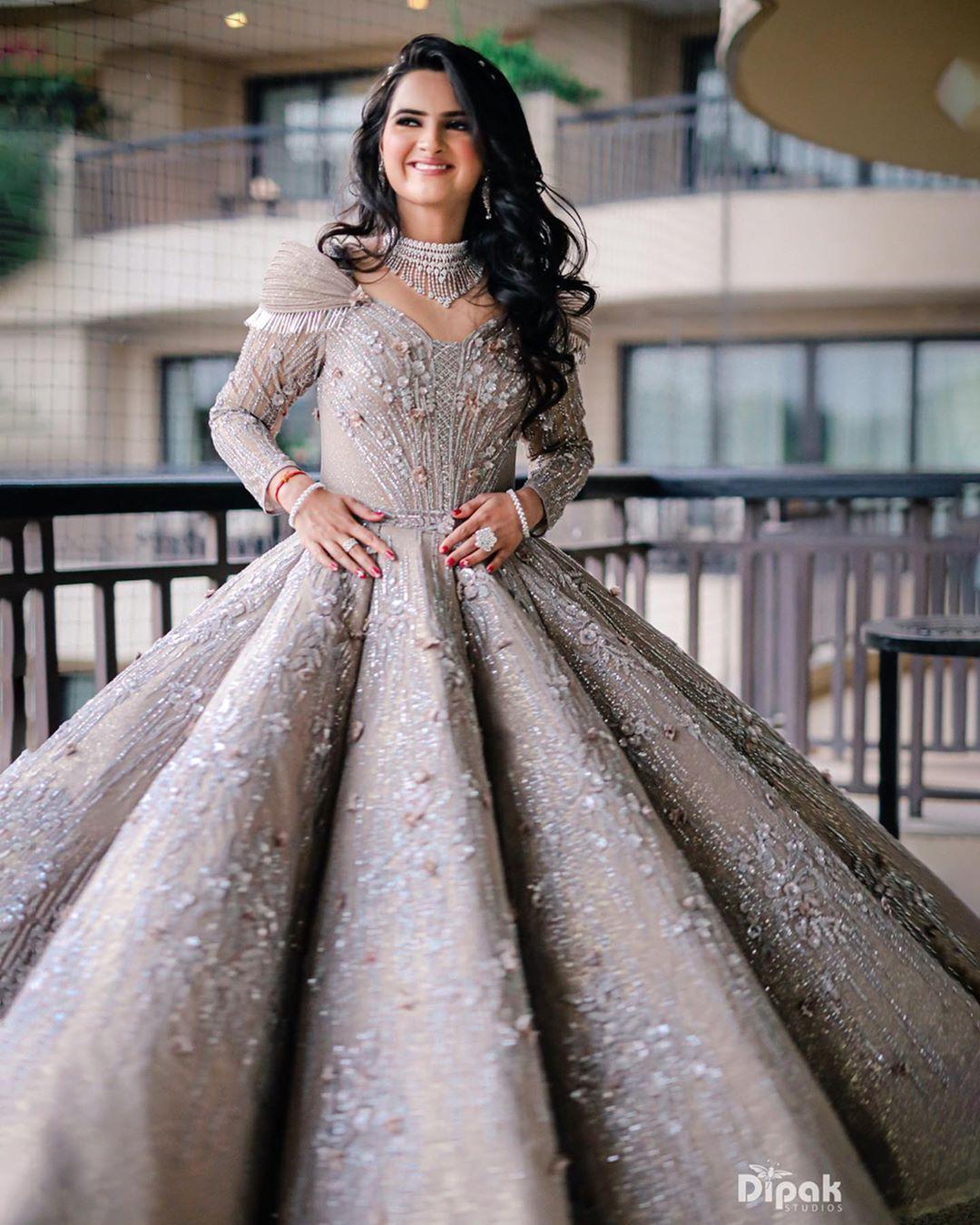 If you have a round face with chubby cheeks, you should go for a curly hairstyle for gown but with a side partition. You can simply curl your hair and section them into a side partition. Simply use your fingers and hairspray to make sure the side partition stays and look beautiful.
Pin up your curls from one side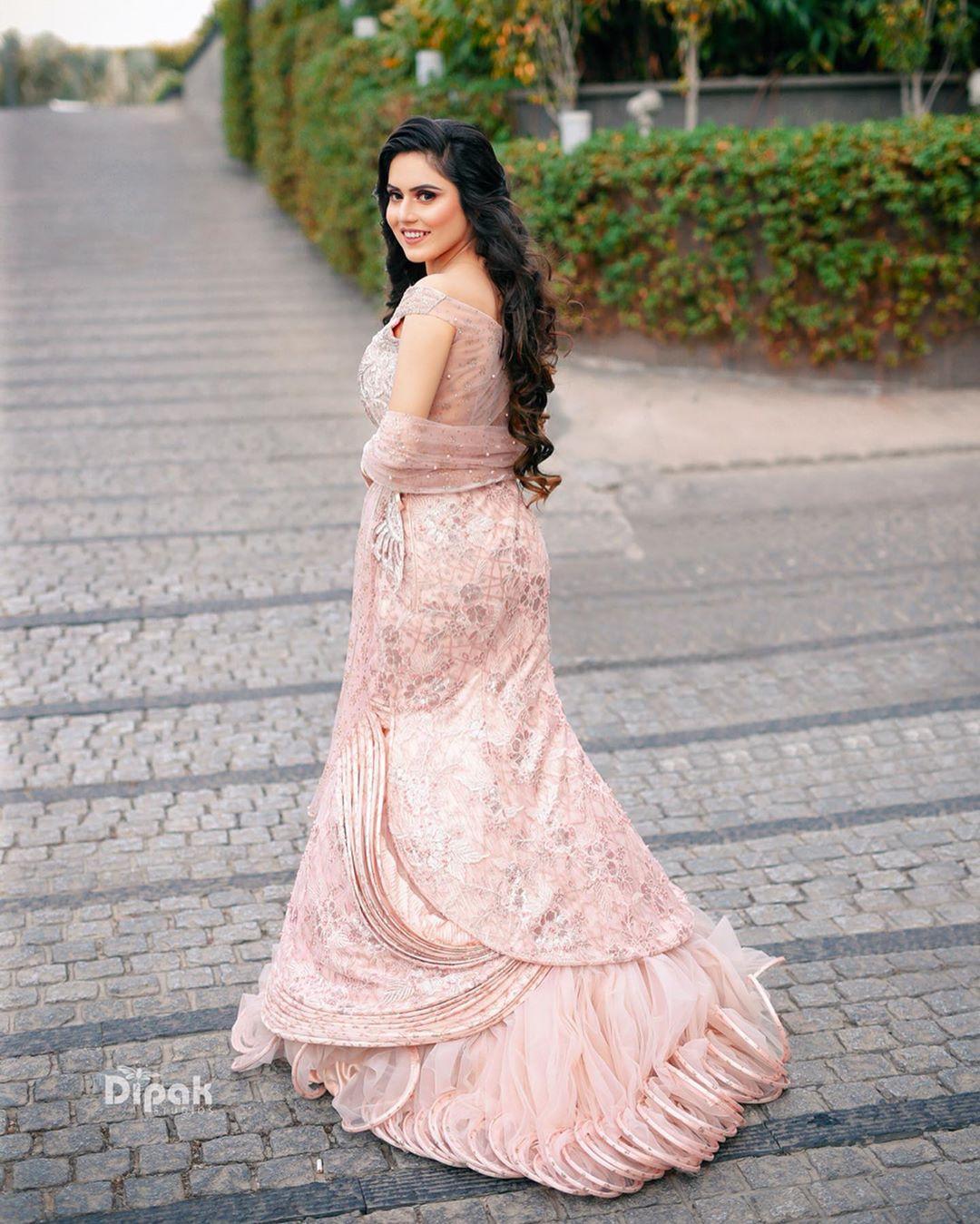 This hairstyle for gown is quite similar to the previous one. Both have curls with a partition. This is another extension to that style. If you want to show off your earrings, take one side of the curls (with less volume) and tuck it behind your ears with some bobby pins.
If you want, you can also make a half up do by tucking both the sides together. You can easily make both these hairstyles at home if you know how to curl using a straightener or use a curling iron.
A braid bun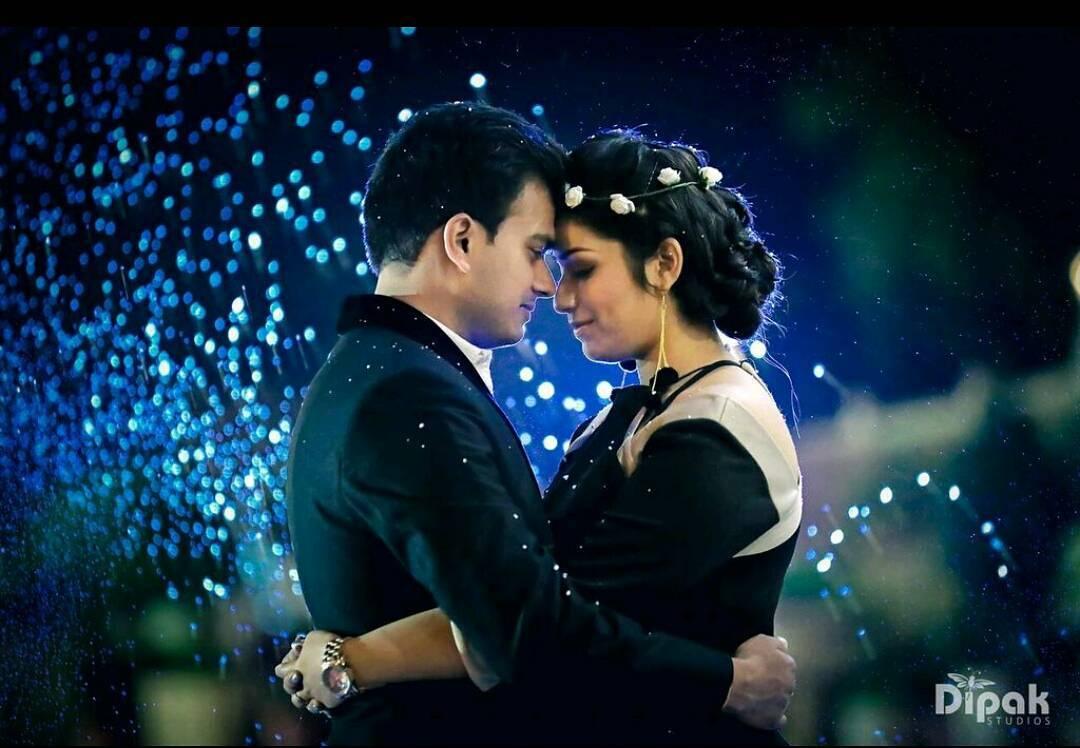 If your gown has a close round neckline, you should definitely opt for a bun hairstyle. This way you get to show off your neckline and your jewellery. The first bun hairstyle for gown is a braided bun. You probably cannot make it at home but it is easy enough for an amateur stylist to pull off.
Neat curls with centre partition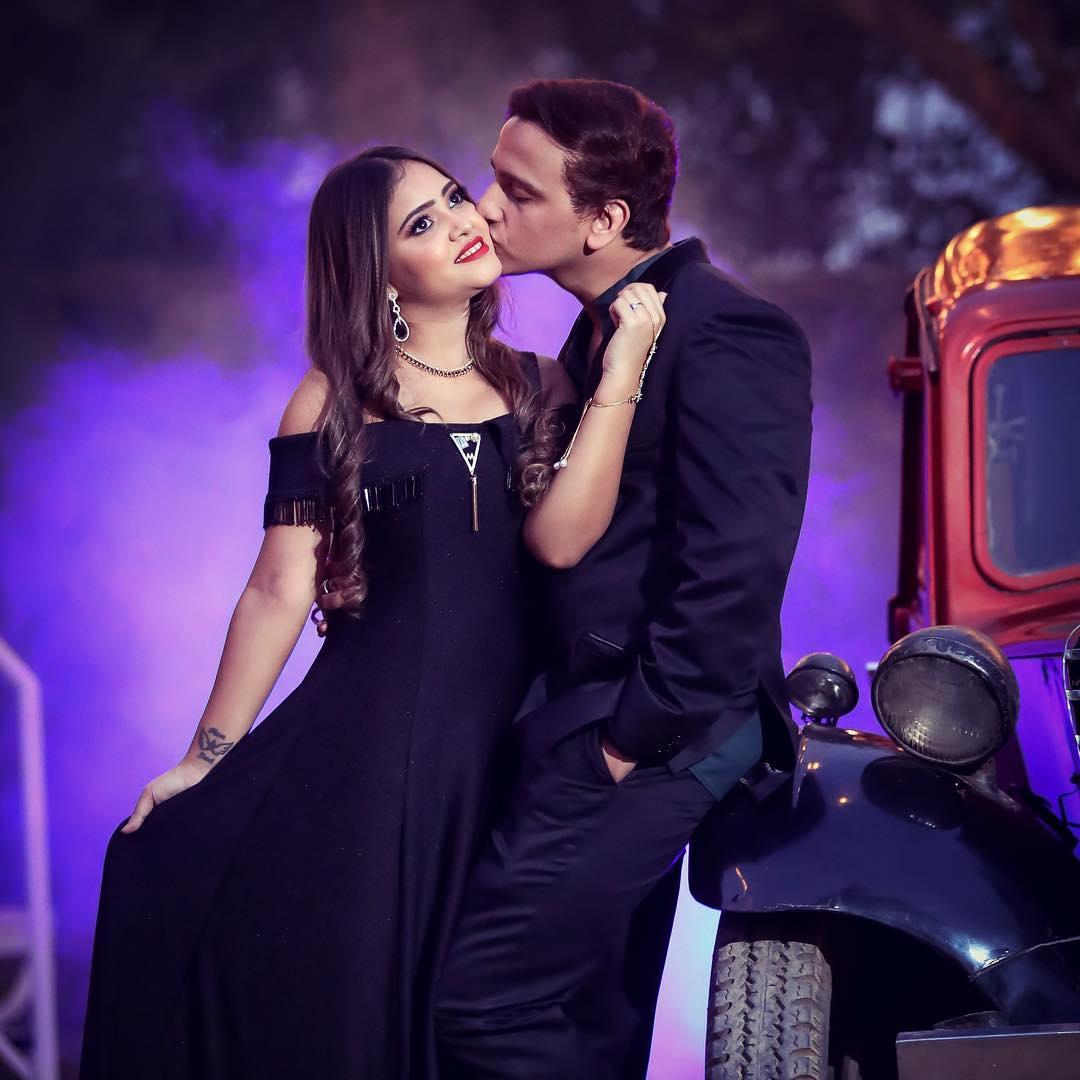 If you have an oval face shape, you know that a centre partition looks gorgeous on you. Take inspiration from this image. You can get a similar hairstyle for gown and easily make it at home. It is up to you how much you want to curl your hairs.
Ringlets with side puff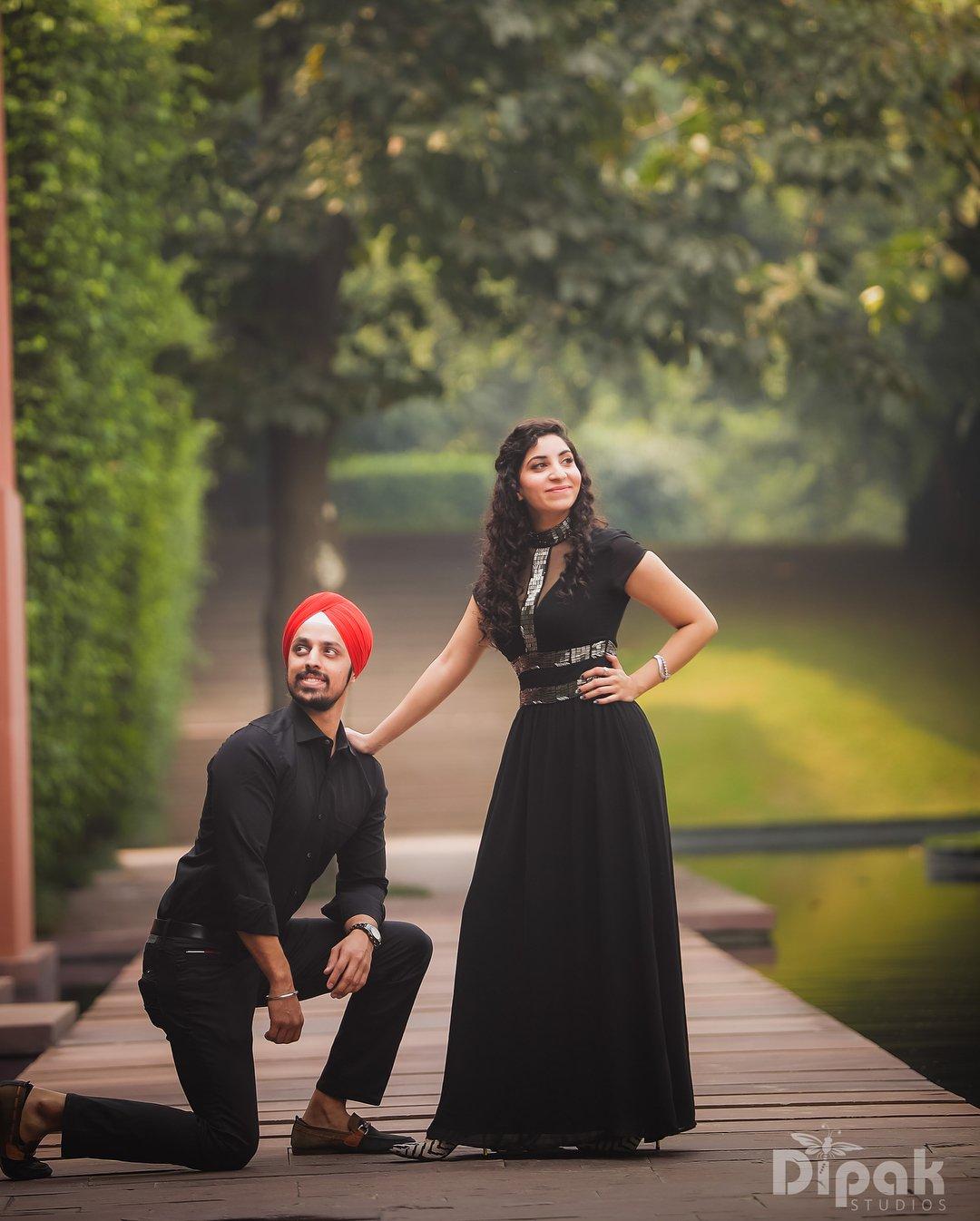 Ringlets are curls that start at the roots and go to the tips. This hairstyle for gown will look best for women will an oval or diamond face structure. If you want to add more volume and length, make a side puff and pin it with bobby pins.
Curls on one side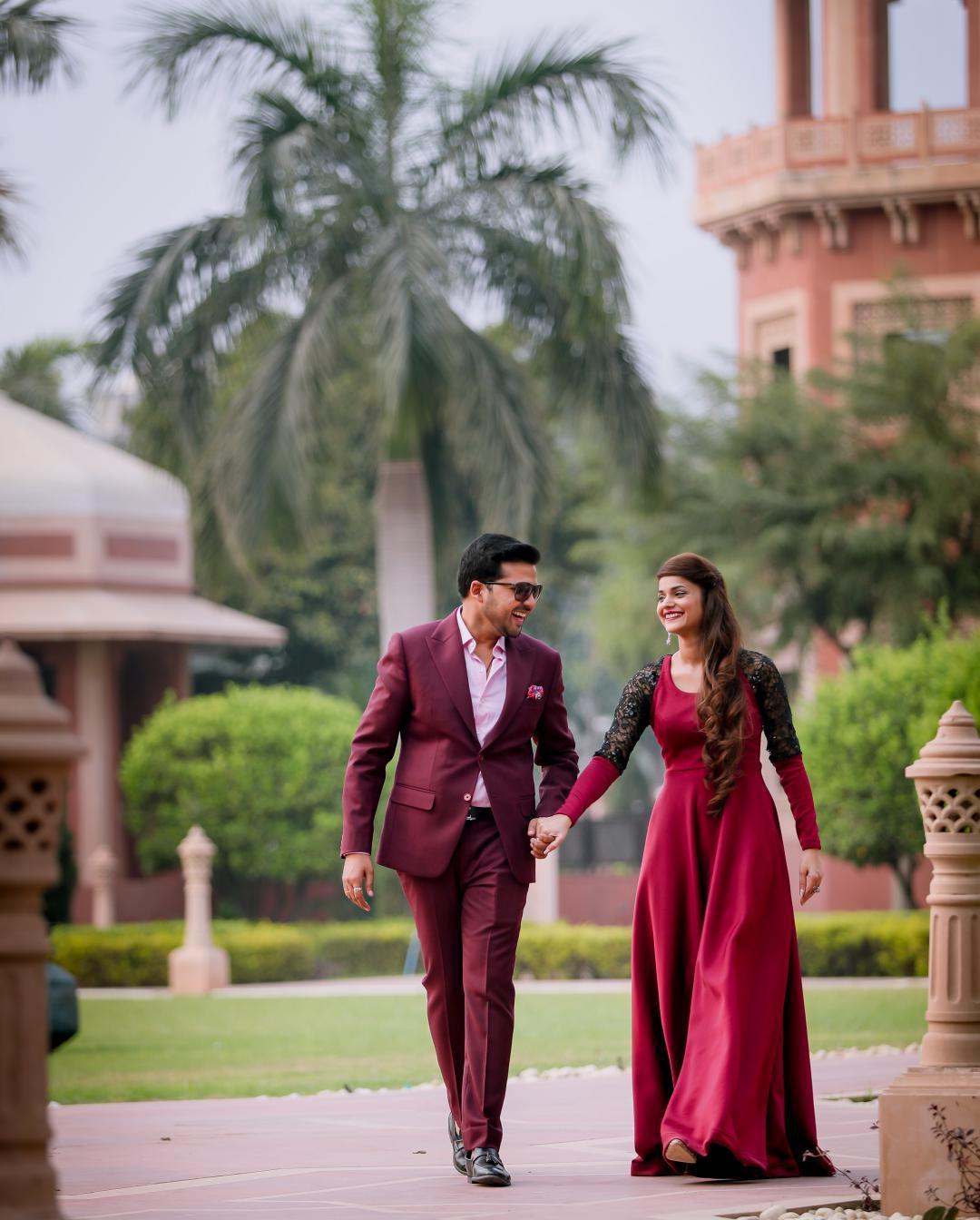 As we said before, most women prefer to get curls if they are wearing a gown. If you do not like any of the above styles, you can try out this one. All you have to do is bring them all on one side and pin them so you do not have to bother with them again.
Sleek ponytail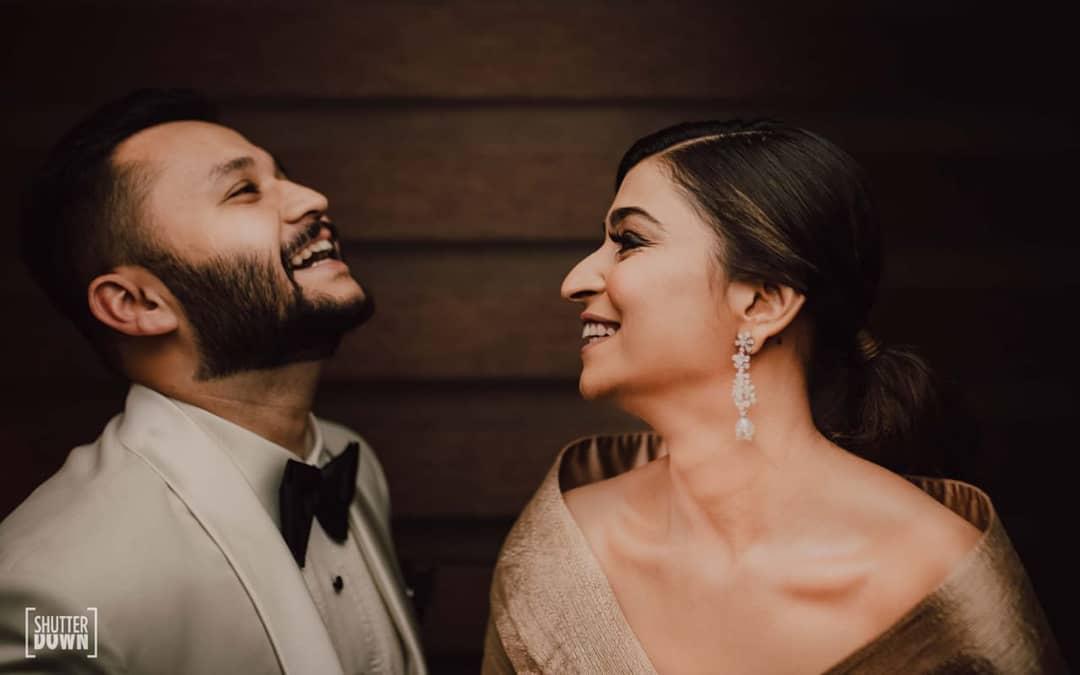 The last hairstyle for gown in our list is a simple and sleek ponytail. A ponytail cinches in your face and gives it more shape. It highlights your features and makes them sharper. This style is perfect if you are wearing an evening gown with drop earrings. Try to avoid this easy hairstyle to flaunt with a gown if you have any Indian embroidery on your gown.
Simple and sleek hairstyles work best with modern gowns whereas go for a curly hairstyle if you are wearing a traditional gown. Choose the hairstyle for gown after checking all these properly. Reach out to us in the comments section below.
Head down to a salon near you to get the best hairstyle for any event!