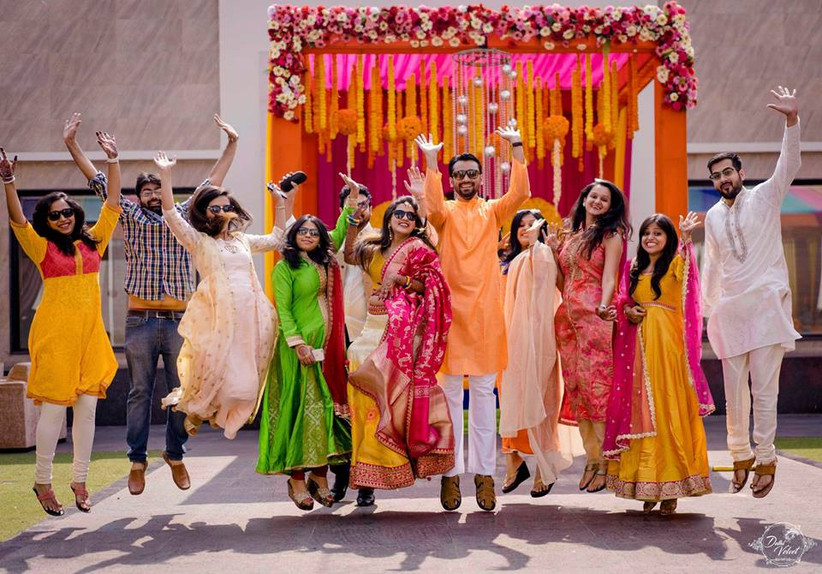 So you are on the hunt for your friend's wedding card. Your best friend is getting hitched and he/she has chosen YOU (no surprises there) to be the second-in-command for all the wedding madness. Buckle up, and make sure you put your best foot forward, starting now!
Even if you have no idea where to start looking, don't be alarmed. Your best friend has put his/her faith in you and with good reason. It might be your superior design aesthetics or your sense of accountability which has made you the ideal candidate and now is the time to pull through - for them. Here's a low down on all you need to know to make sure your friend's wedding card is all they've hoped for, and more.
Planning the layout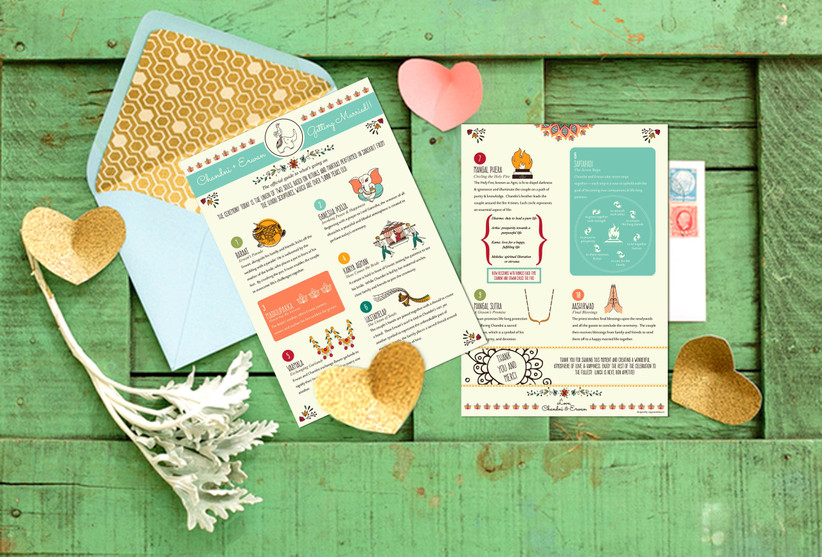 Start with taking your friend out on a relaxed brunch and try to understand their vision of how their ideal card looks like. The date, time and venue details are no longer the only elements that people see when they look at a card. As important as these details are, there are a lot of other things to keep in mind as well.
Your friend's wedding card is the first official intimation of their nuptials to the better part of their world. No detail is too small, be it the shape, size, background or the colour of the invitation cards. All these elements need to come together seamlessly, to reflect not just the couple's personal style, but also their perception of how their wedding should be.
Finding the right vendor
As you might have often noticed in life, not all things turn out the way you imagined them in your brainstorming sessions. You need to find the right vendor for the job. One who has the necessary skill-set, resources and understanding of your personal style to make it a reality.
Make sure you scout out and shortlist a couple of such people before fixing a final meeting with the soon-to-be bride/groom. Try going through all the details of your friend's wedding card - costing, preparation time, sample formats with the vendor beforehand. So that you take that load off from your friend's mind.
Choosing 'The One'
Now, this step seems the easiest of all, but in reality, it is anything but. Once the ideation and designing process is done, chances are that there will be quite a few contenders for your friend's wedding card. If luck is in everyone's favour, one look at that one design and everything would be final for all parties involved.
But chances are that there would be a much longer process of elimination and you need to keep your guard up till it is all done. Let your pragmatism balance out your friends sense of whimsical to pick the best invitation card and avoid some common mistakes which can creep up. Make sure that the written matter is legible and comprehensive, the RSVP details are double checked, and that all the information isn't making space look too cramped.
The follow-ups
Now, that the designing part is finalised, take entire ownership of the operational side of it. Let your friend worry about other important stuff, while you follow up with the vendor on timelines and deliverables. When it comes to your friend's wedding card, you wouldn't want to leave anything to chance.
You need to be up to speed with everything - the dates for the final sample, quantity, proof-reading and fact-checking etc, right up to the time the end result is in your hands.
Sending out the wedding cards for friends
Make sure you are well in time to send out the card to all the invitees. Hire a professional calligrapher (if possible) to address the cards so as to add an organic touch to it. Also, in the overall budget for the invitation, don't forget to include postage and so on.
It is time to make use of your organisational skills as you double and triple check the multitude of addresses and keep up with the responses to prepare the final guest list. Finally, make sure that the RSVP process starts well on time to avoid as many last minute hiccups as possible. Your friend's wedding card is now good to go.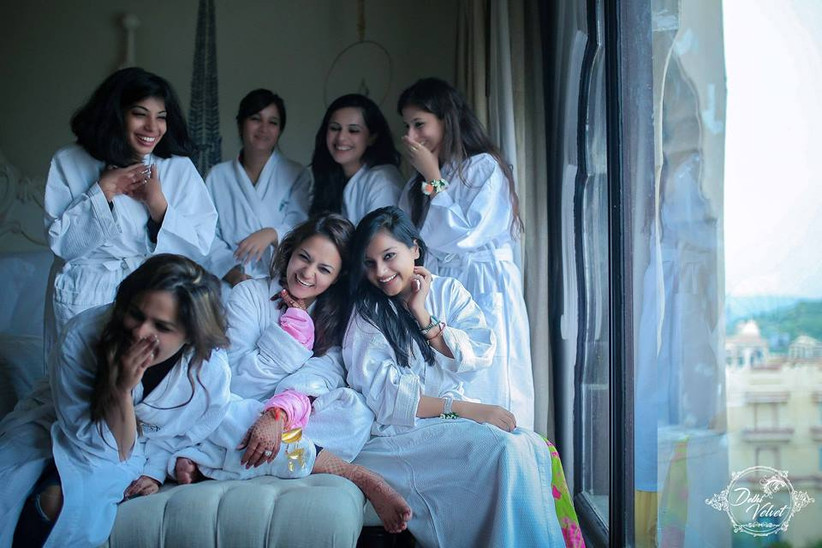 It is your best friends big day and they have entrusted you to help them make it the most memorable one of their lives. Make sure you are there for them every step of the way as they go through the most joyful yet strenuous phase of their lives. Amp up your game and perform your groomsmen/bridesmaids duties well. It's pretty simple really- do your research, follow timelines and don't forget to have fun along the way.
Now that you have familiarised yourself on the topic of your friend's wedding card, make haste and find the perfect wedding invitation vendors who will get the job done.