Hire Food Trucks in Delhi for a Lip-Smacking Spread & Wedding Feast
Looking to hire food trucks in Delhi for a wedding? We share with you a list that serves everything from Italian and South Indian to North Indian delicacies.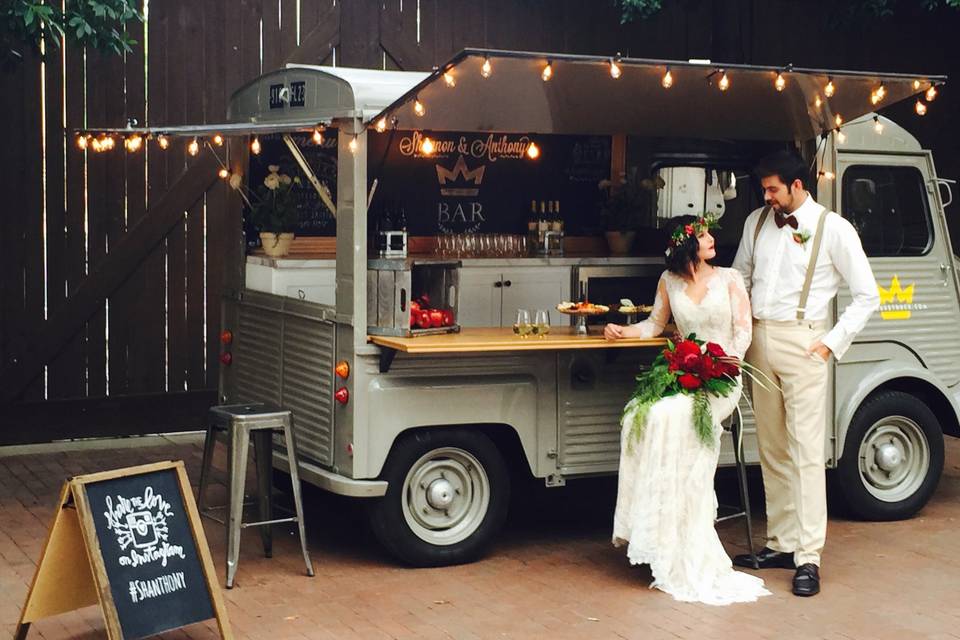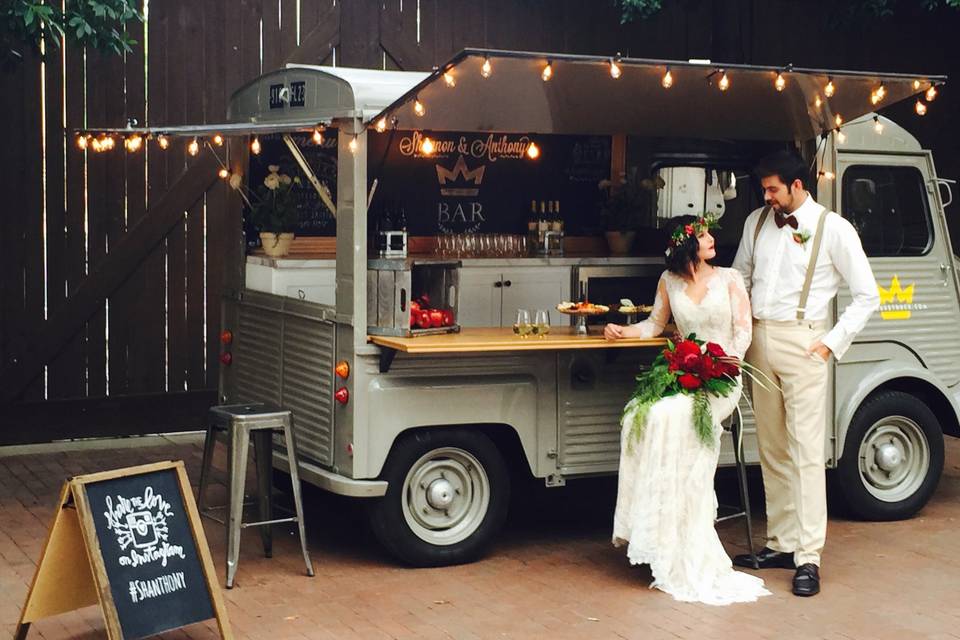 Image Courtesy: Best Food Trucks in NYC
Nowadays, it's a common sight to spot food trucks in Delhi wedding parties. Most Dilliwalas are adding swag to the way they enjoy at a wedding by hiring cool and swanky food trucks that are usually positioned at the wedding venue. Youngsters usually hire the services of these trucks at sangeets or bridal showers to have some fun. So, if you, too, are planning on hiring one, look at this list that will give you names of famous food trucks in Delhi for wedding parties.
1. Dosa Inc
The perfect place to savour south Indian delicacies is Dosa Inc, a food truck that also serves wedding parties in Delhi. Since people are crazy about Southern cuisine, and always go to the stall that sells hot dosas, it's the ideal truck to hire at receptions as well as mehndi. Book this food truck for your wedding party well in advance as it's very popular and chased after. Dosa Inc's name features in every list of top food trucks in Delhi.
2. Drifter's Cafe
Is your wedding theme Asian? And, are you searching for a food truck that will serve your guests with tasty Japanese and Chinese food? If so, then book a food truck that is taking Delhi by storm these days. Yes, it's the popular Drifter's Cafe, that serves yummy Japanese, Chinese as well as Malaysian cuisine. Do not be surprised to find the truck selling Indonesian food too! Located in Gurugram, their dim-sums are to die for.
3. The Lalit Food Truck, Delhi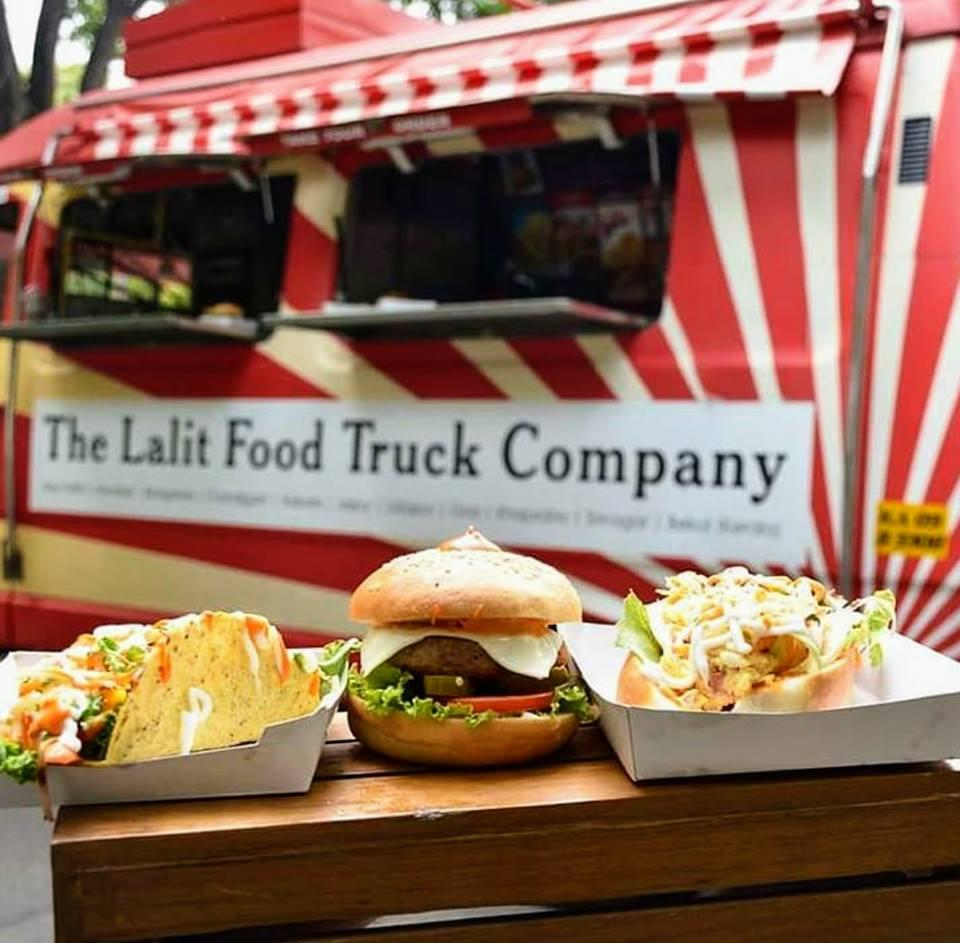 Have you always felt like grabbing something really yummy while bantering with your loved ones at a wedding? You must have found a food truck that satiated your hunger pangs and gave you immense satisfaction. Yes, this is Delhi's famous The Lalit Food Truck. It's their pizza that is out of the world. Other items that you can eat here are delicacies made of chicken as well as burgers.
4. Delhi Food Truck Co
Located in Gurugram, this food truck offers customers delicious kebabs and the most loved food item that Delhiites simply cannot do without-mouth watering tikkas! This company is famous for its wide choice of North Indian cuisine and is well known among Delhi's foodies.
Hire it for any wedding ceremony like Mehndi or a Sangeet, and surprise your guests by serving them Garam Garam Tikkas and Kebabs. Try their Dahi Ke Sholey as well as Naanza, a signature dish that is available only here.
5. Food Rath
When you hire Food Rath, one of the fanciest food trucks in Delhi you not only get to eat yummy food but also enjoy sitting at its swanky rooftop. It's perhaps the one of a kind food truck where you get to enjoy a fun ambience along with deliciously prepared food. It's located in Gurugram, positioned close to Leisure Valley Park as well as Noida.
A wedding, especially in the capital city needs to have this food truck because it serves butter chicken, a staple of Delhiites. But, its taste is something you will not get anywhere else. It's a must if you come face to face with this truck at a wedding. Also, their Gol Gappas are a speciality.
6. Frugurpop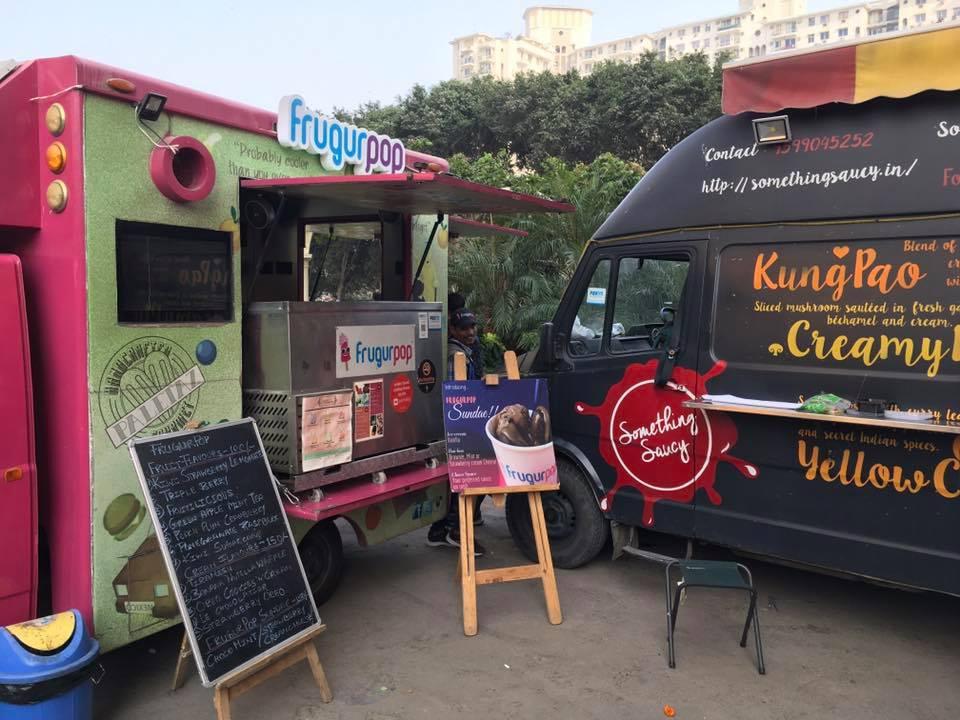 Image Courtesy: Frugurpop
Among the most famous food trucks in Delhi, the name of Frugurpop first pops up as it churns out mouth-watering gourmet popsicles that are handcrafted using only natural fruits. Apart from popsicles, you can also enjoy their tiramisu and Oreo cookies. If you plan to have a summer wedding, do go ahead and try their services. Your guests would definitely thank you!
7. What the Truck?
Tacky name, right? Well, its food is even tackier than its facade! And yes, it's the perfect food truck you can hire to serve your friends and other guests that love to dive into yummy burgers and hot dogs while engaged in usual Shaadi Ka bantering. Their chilli dogs are worth trying and so is Keema Pao. It's in Gurugram and is one of the most sought after food trucks in Delhi.
8. EGGjactly
It was India's first food truck before others came into being. And, since then, it's become a highlight of Delhi. Since it serves all kinds of egg delicacies, it's been named EGGjactly. Also located in Gurugram., this must find a place at your wedding, especially if you are having a late-night bridal shower or a cocktail party. Be sure to dig into deliciously prepared egg dishes like the egg tacos.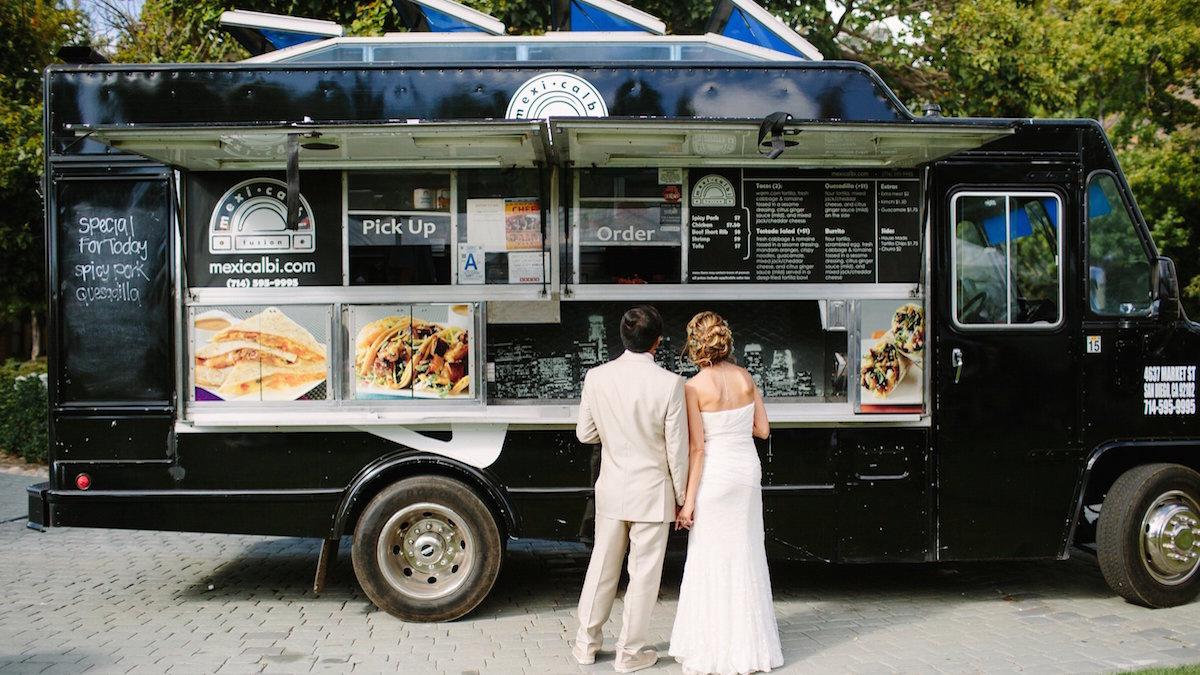 Image Courtesy: Zola
Food trucks in Delhi are to die for. A wedding can be made more fun and cheerful when you book any one of these popular trucks serving food that can be called heavenly! Check out some of our other Indian wedding sweets and staple food items that you must stock at your very own function!
Have you ever tried food trucks in Delhi? How was your experience? Let us know through comments.