8 Beautiful Floor Length Suits You Need To Check Out Today!
No matter what your body type floor length suits are those easy go-to outfits most women can count on for any occasion. Here are some fabulous suits for you!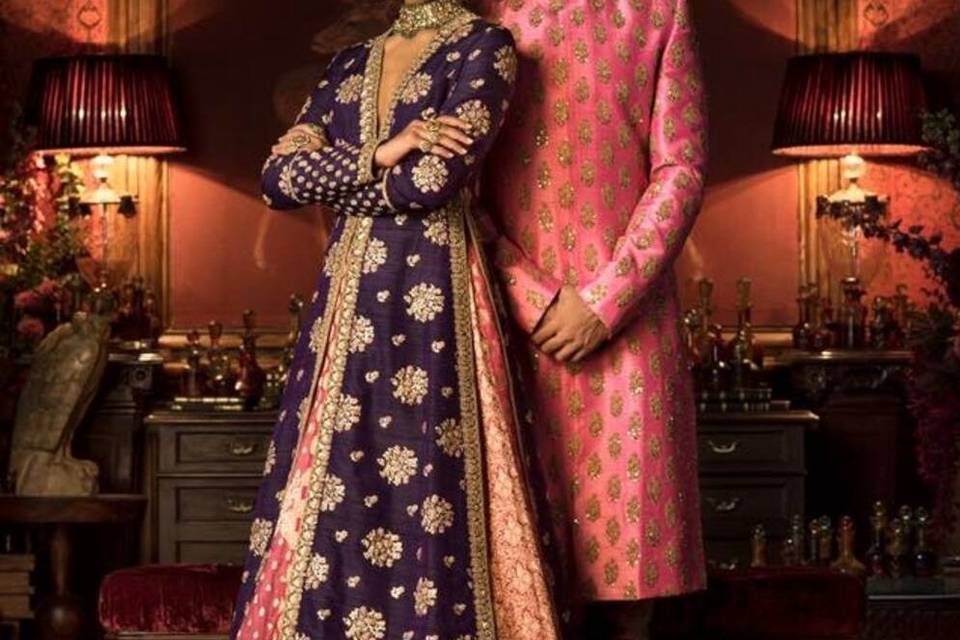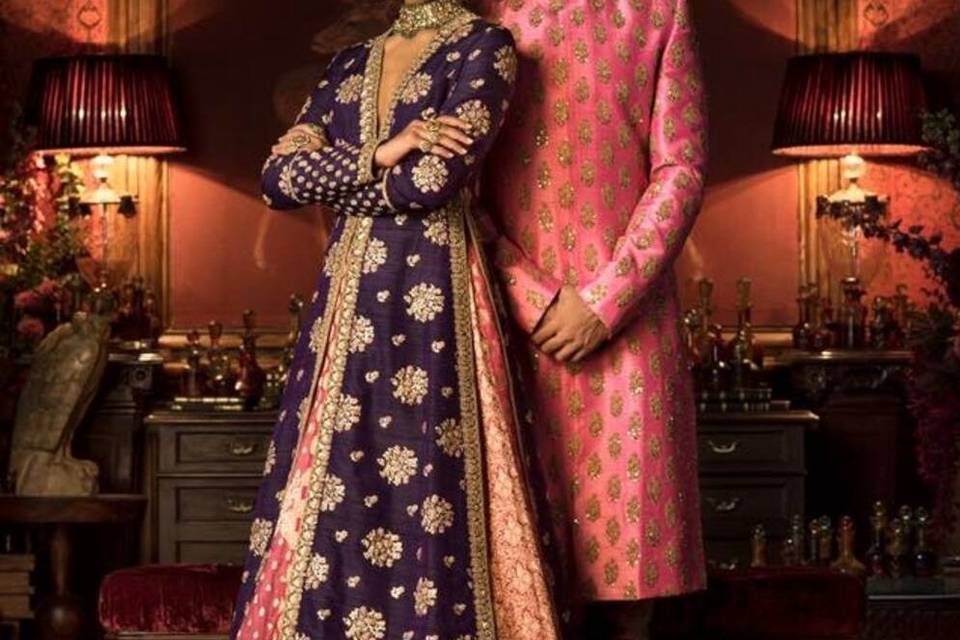 Image Courtesy: Sabyasachi's Instagram
Whether you are a newly married bride or just someone looking for some beautiful outfits for a wedding or a post-wedding function, floor length suits are the way to go. Choosing the right type of outfit for any occasion can be a real task for most women. Yeah, women have a lot of different options, so it's easy to be confused all the time, right? Right from salwar suits and sarees to western wear and lehengas, the list simply goes on and on.
If you're someone confused about what to wear for the next grand event coming up, then think about floor length suits. Easy and comfortable to wear, you can find floor length suits just about anywhere. Perfect for any body type, you can just dress in one and flaunt away happily!
Whether you're in for a heavy suit for marriage or a lightweight one, we've got some of the best options you could scroll through and get inspired right away! So, go ahead and be ready to fall in love with these stunning floor length suits.
1. Sea green Anarkali it is!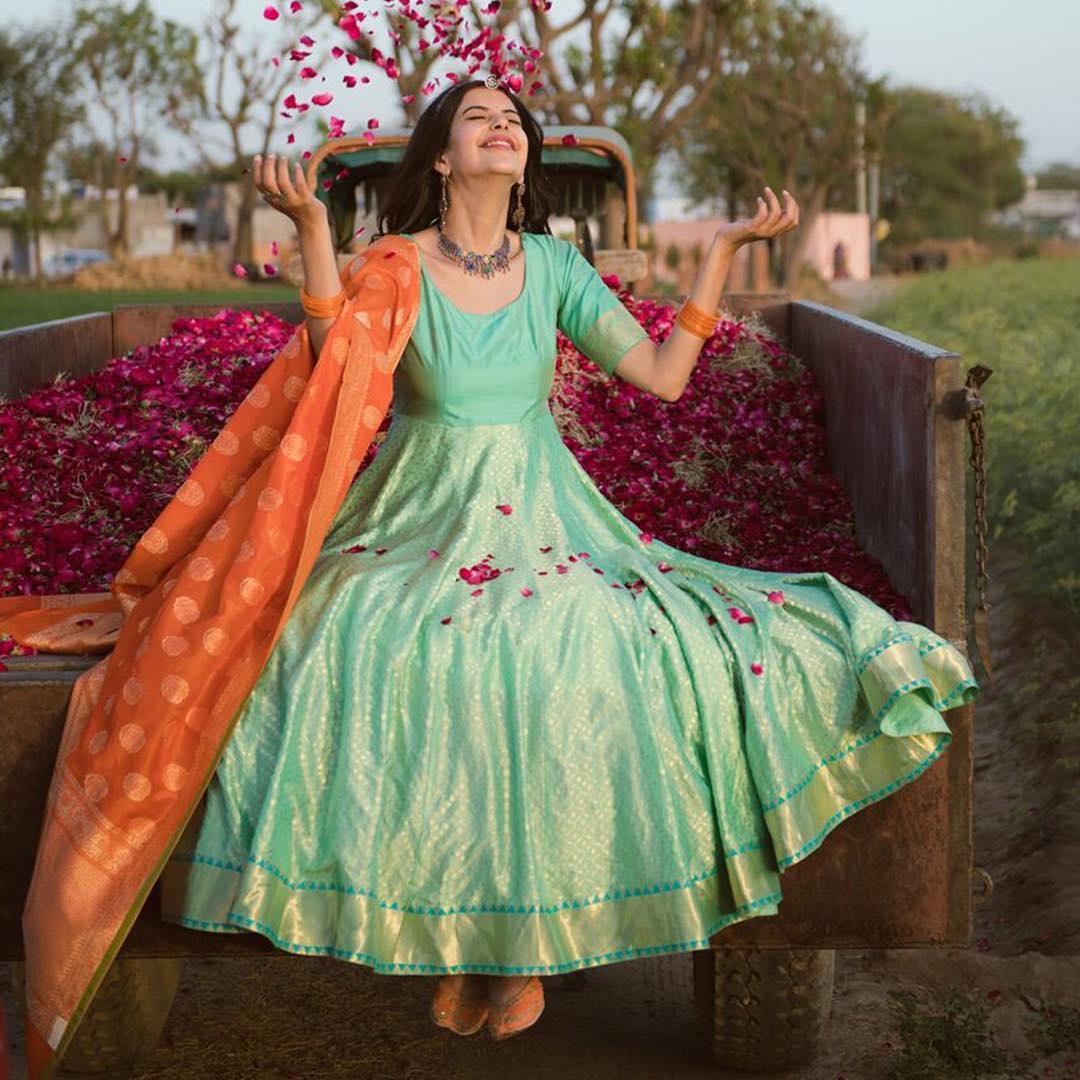 The first on the list of floor length suits is this elegant sea green Jaipuri Jaal Anarkali. Classy and stylish, this Anarkali is paired with a Narangi Phool Boota dupatta that's just simply stunning. A great outfit for those pre-wedding and post-wedding functions, you could flaunt one of these for any event.
This ensemble can be accessorised with silver vintage jewellery, orange glass bangles and of course beautiful hand-embroidered designer Juttis. Get yourself a design like this and shine through for any function.
2. Fuschia pink number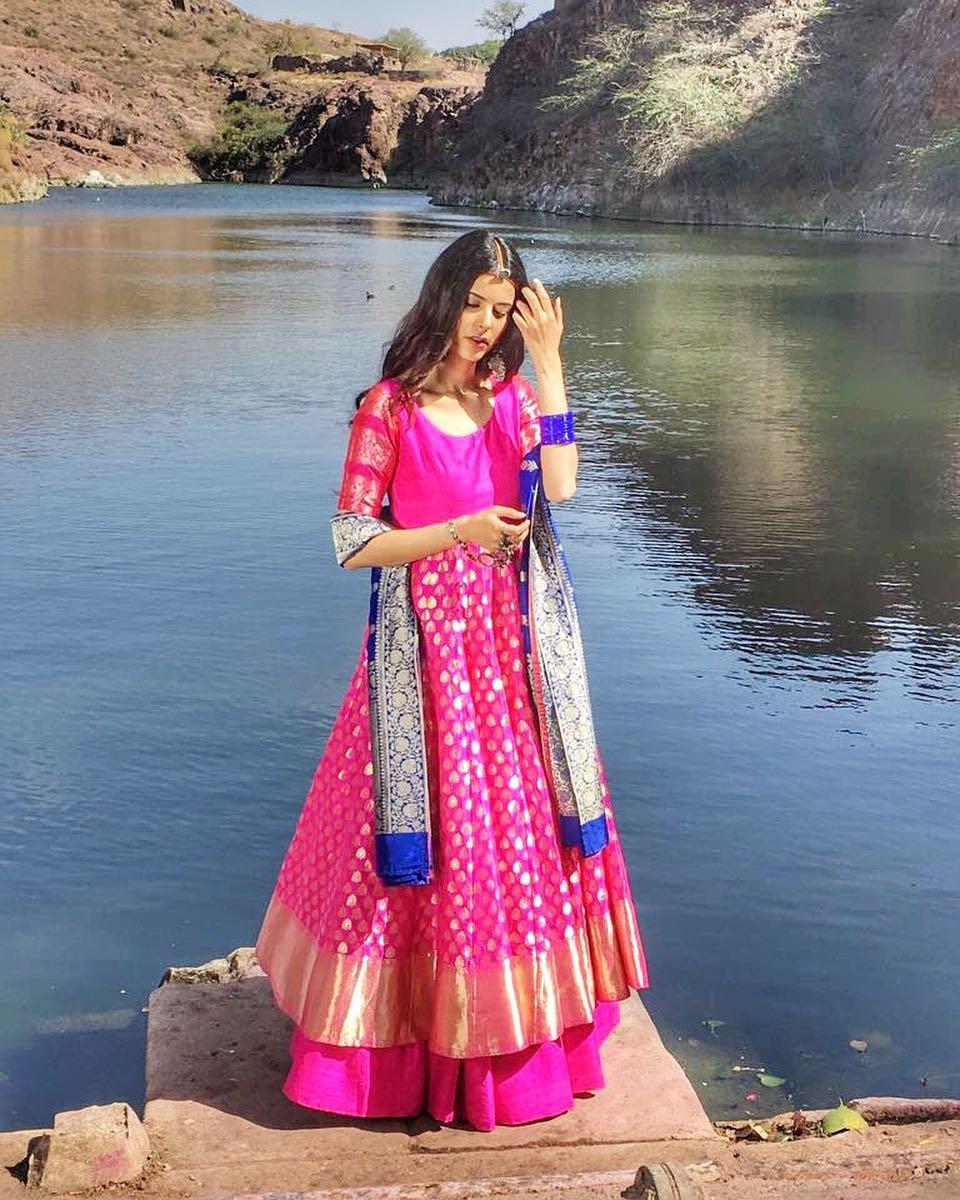 There's no better way than to go with floor length suits that come in flashy colours, right? So, here we have one in the best colour for you. This is a fuschia pink hand-woven Boota Anarkali that's super awesome.
This Anarkali comes paired with a bright rani pink raw silk lehenga and a catchy royal blue Phool Boota dupatta. This Anarkali ensemble is accessorised with silver vintage jewellery, blue bangles and hand-embroidered Juttis.
This is one of the best things you could wear for a traditional event or a festive celebration. You could even go in for something like this for a wedding celebration too!
3. A statement wear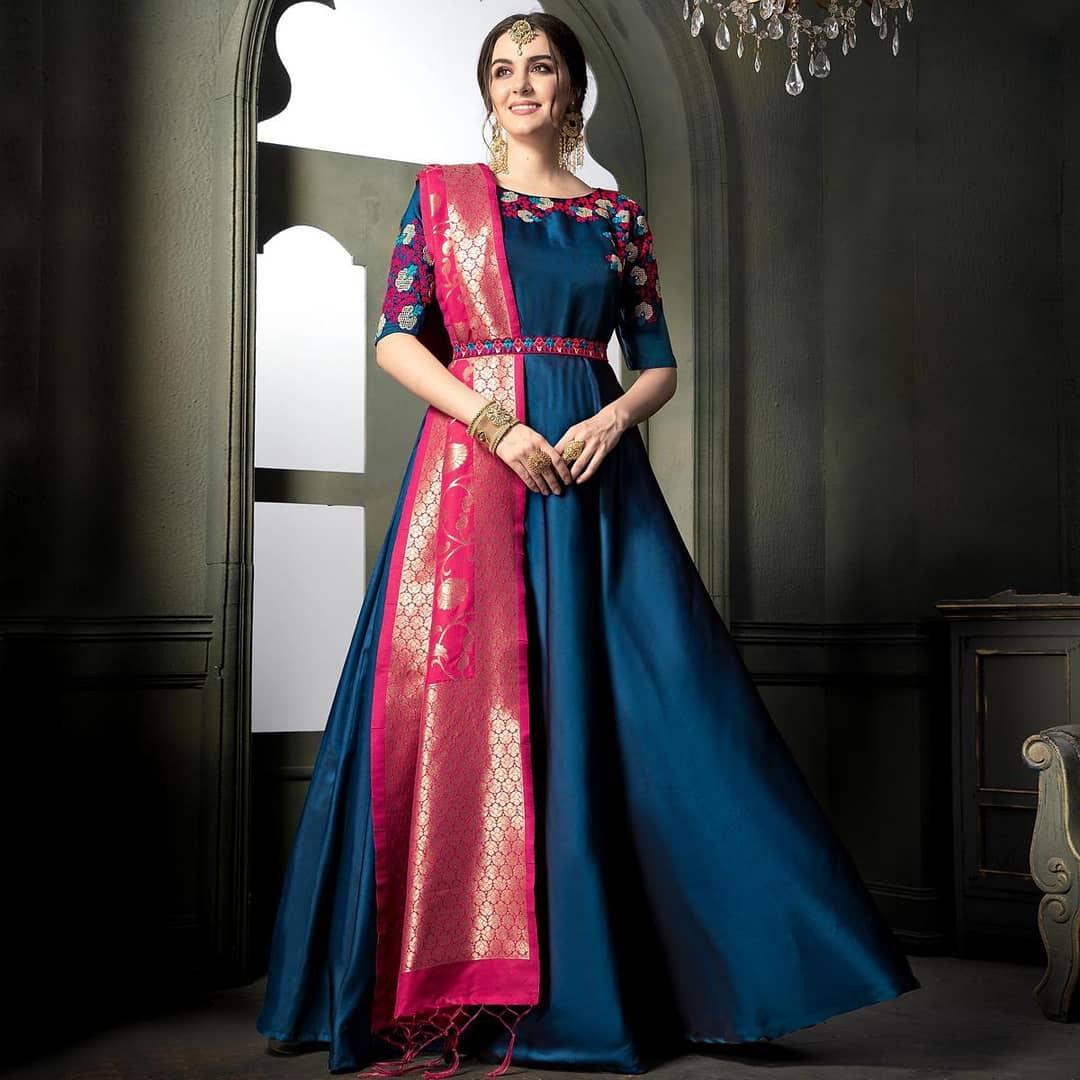 Image Courtesy: Peachmode
Choose floor length suits like this for a statement look! This party wear suit would definitely make heads turn. Made of Tapeta silk fabric, you just cannot go wrong with a suit like this.
Right from the lovely heavy embroidery work on the sleeves to the pretty belt around the waist, this floor length suit is quite impressive. Team this with heavy jewellery like a Maang Tikka and earrings and watch everyone go wow!
4. True elegance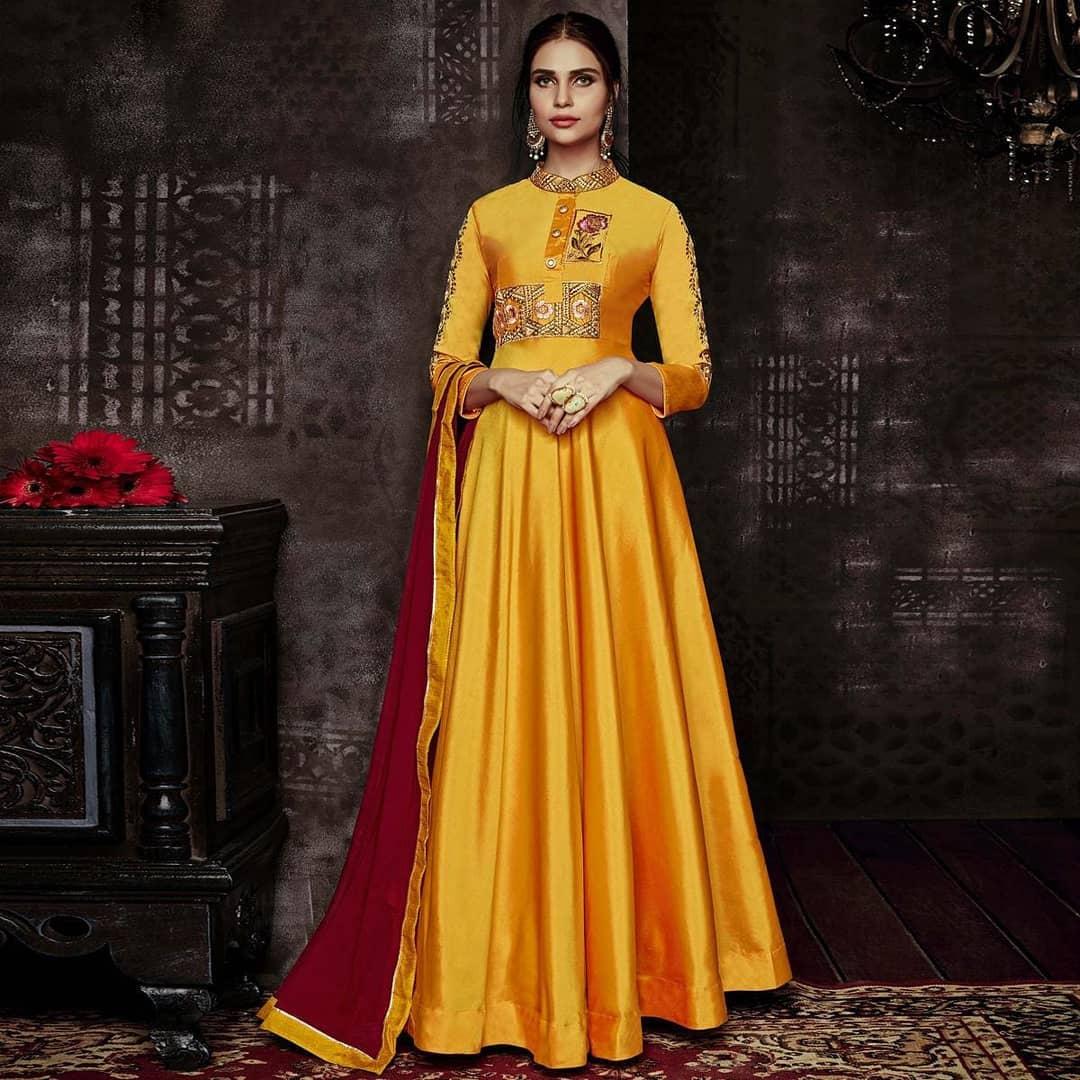 Image Courtesy: Peachmode
Talking about beautiful, this one is true elegance in every sense. A shiny mustard yellow floor length suit that's made using Tapeta silk. The work on the body, including the sleeves of this suit, just adds up to the beauty of the outfit.
Paired with a maroon dupatta that has the same mustard yellow border, this suit can be one of your best picks for a party that requires you to come dressed in traditional wear. Accessorise with a lovely pair of danglers for the best look.
5. Show off in a net suit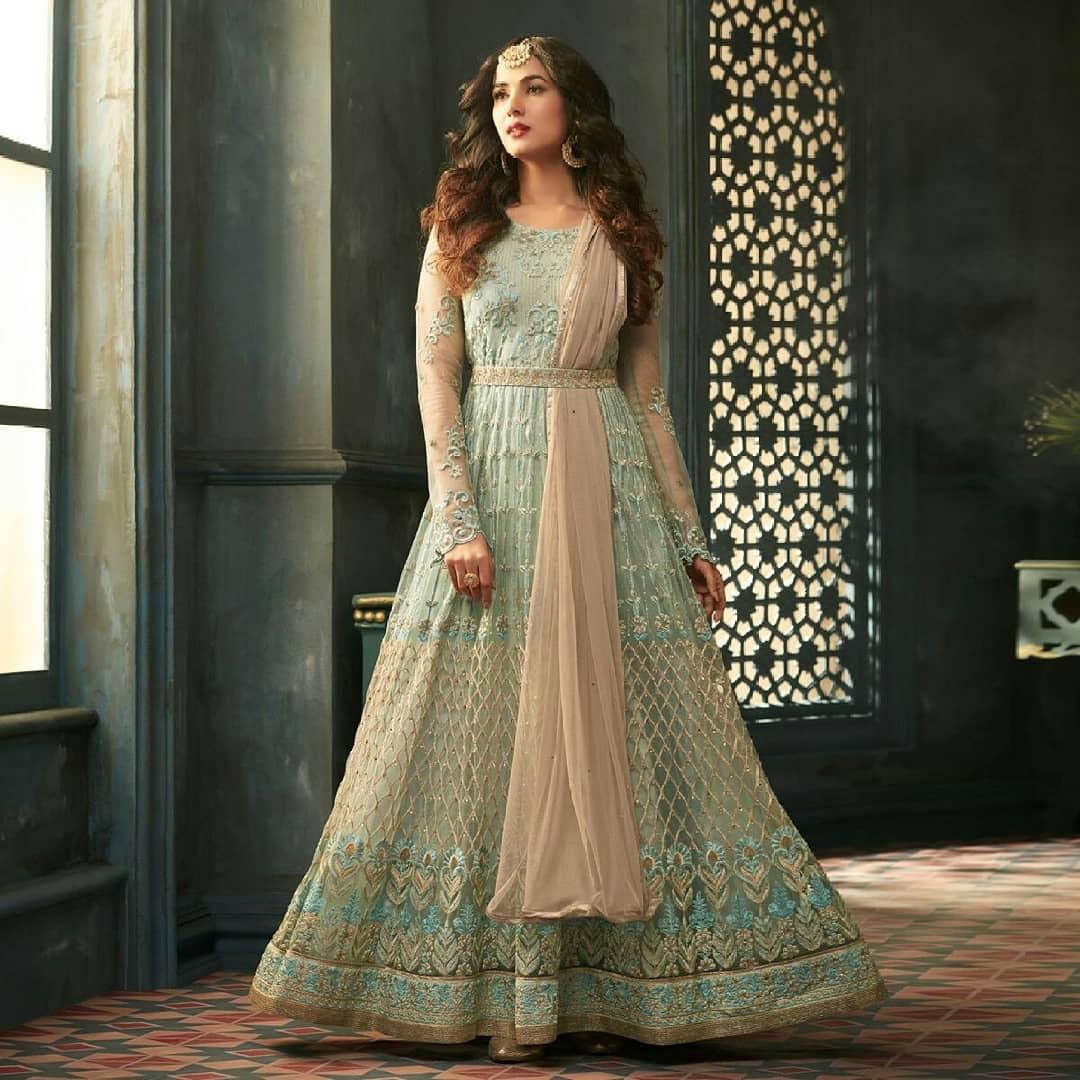 Image Courtesy: Peachmode
Net fabrics always give a heavy and rich look to any outfit. If you're wondering what type of floor length suits to go in for, then a net fabric suit just like this would be perfect. This soft net pastel colour Anarkali suit looks extremely elegant and beautiful.
Right from the sleeves to the border of this design, you can look simply fabulous in an outfit like this. Go ahead and accessorise with a Maang Tikka and earrings to complete the look. Stunning silver high-heels would also look amazing with this type of suit.
6. Sabyasachi it is!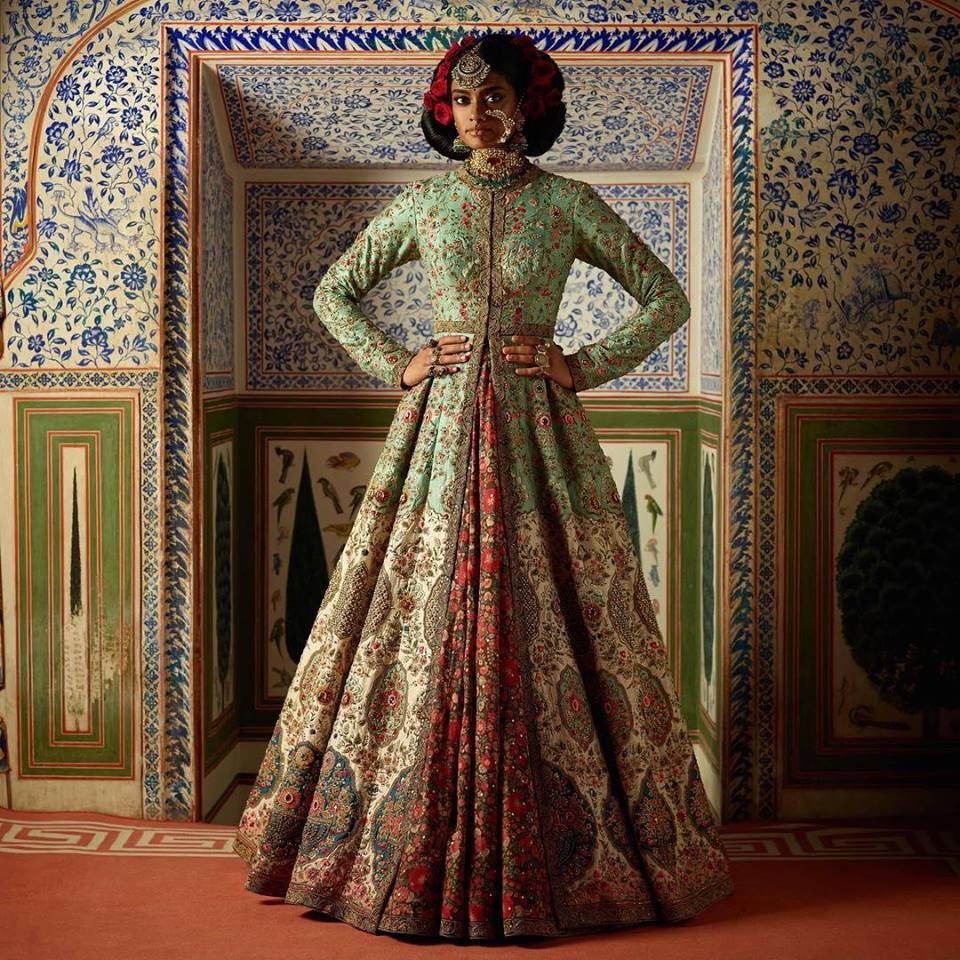 Image Courtesy: Sabyasachi's Instagram
Who doesn't want to flaunt a Sabyasachi outfit? Whether it's the fabulous lehengas or his stunning sarees, a Sabyasachi outfit can never disappoint. If you're up for fashionable floor length suits this wedding season, then go the Sabyasachi way! A signature suit like this one is perfect for any big day. Crafted to perfection, this suit comes with a baroque ivory jacket made using Iranian turquoise silk.
Beautifully hand-painted, and appliqued with tea-dyed velvet, choose it for a grand display. This over-layered stunner also comes with Zardosi work, rhinestones, coffee-stained pearls, semi-precious stones and crystals. Lined up with chintz-printed cotton, it is then over-layered on top of a lovely lehenga. There's nothing more beautiful than going in for a Sabyasachi masterpiece, right?
7. Hand-painted floor length suit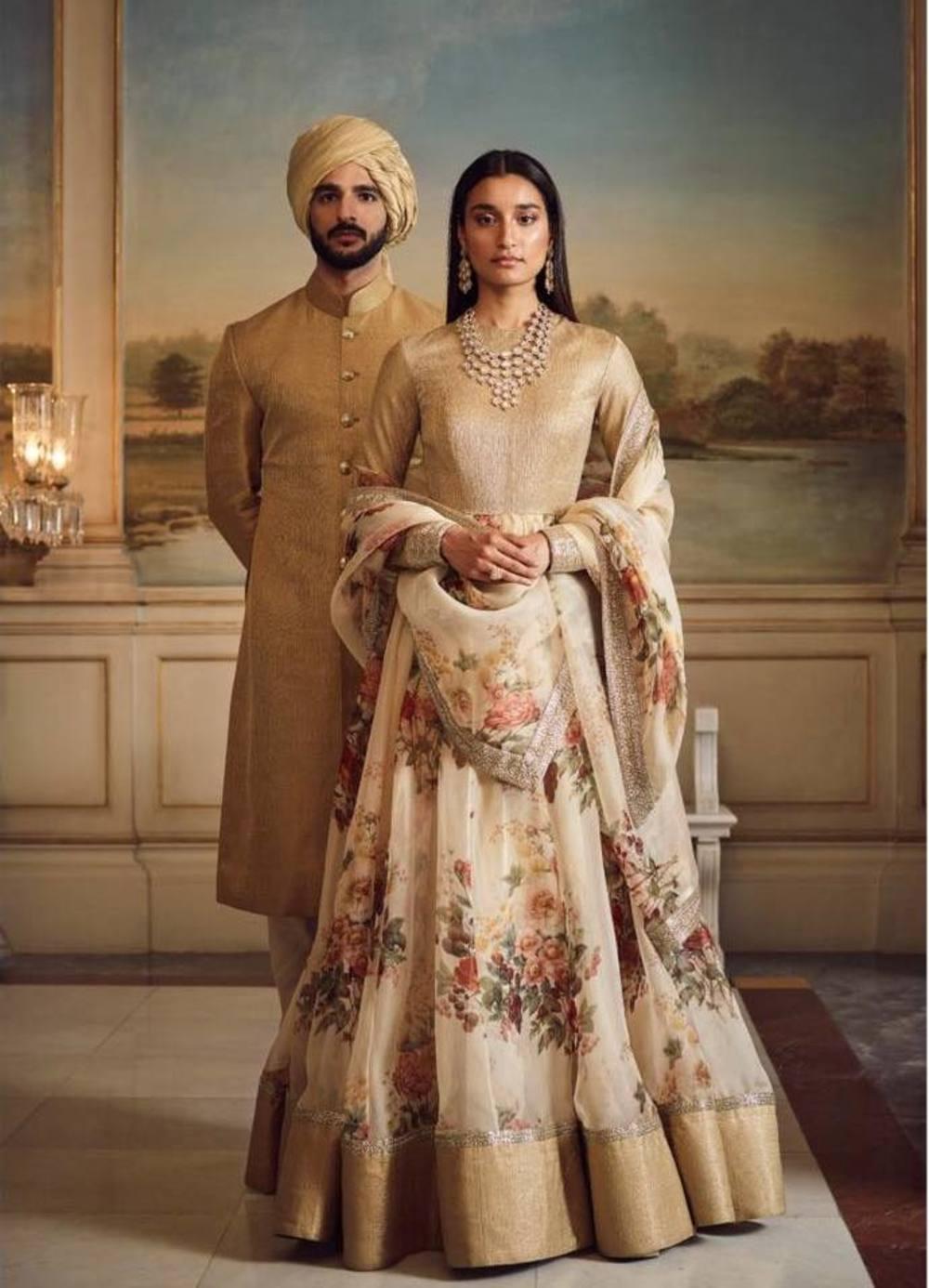 Image Courtesy: Sabyasachi's Instagram
Another fabulous creation by the talented Sabyasachi. Floor length suits are available in different styles and fabrics, but the hand-painted styles are one of the best. This is a hand-painted and hand-printed organza Anarkali that's made using textured silk. It comes with beautiful glass bead detailing as well.
This ensemble is accessorised with a pair of statement earrings and a necklace. So go ahead and get a look like this using the jewellery of your choice. A perfect look for a grand wedding celebration or any other occasion where you need floor length suits for the best look.
These stunning floor length suits are made using different fabrics that are perfect for these types of suits. So make sure to go in for the right fabric combinations when choosing a floor length suit for yourself too. Always go for the right colours depending on the type of function and occasion in order for your look to stand out.
Found these amazing floor length suits interesting? Contact these bridal wear stores for the best designs and styles.