The Only List of Vendors in Delhi for Stunning Engagement Stage Decoration You Need to See
Looking for stage decorators for your engagement ceremony in Delhi? We have got eight right here.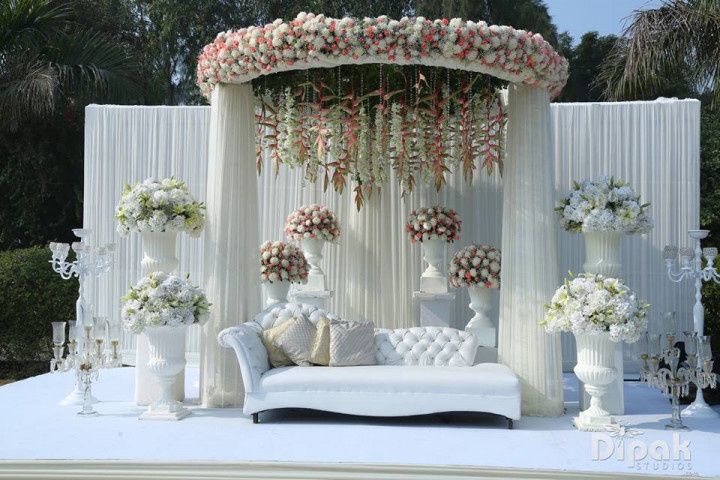 Are you planning your engagement ceremony in the national capital? How do you want your engagement stage to look like- Regal, traditional or contemporary? Well, if your answer to both these questions is in the affirmative, then take a look at this awesome list of vendors in Delhi for gorgeous engagement stage decoration services. You will find these vendors to be not just truly magnificent in their craft, but also quite in line with your budget.
1. Sheetal Bardeja
No one does engagement stage decoration like Sheetal Bardeja who is a pro in designing stages innovatively. Based in Delhi NCR, her company specialises in event planning, stage decoration, wedding decoration, tent arrangement, mehndi night decor, floral decor, and reception decor. Sheetal works with her clients face to face and takes care of all their needs. Her services are customised to suit every client. Covering all the nuptial functions, her company is one of the most sought after events venture in the national capital.
2. Rivaah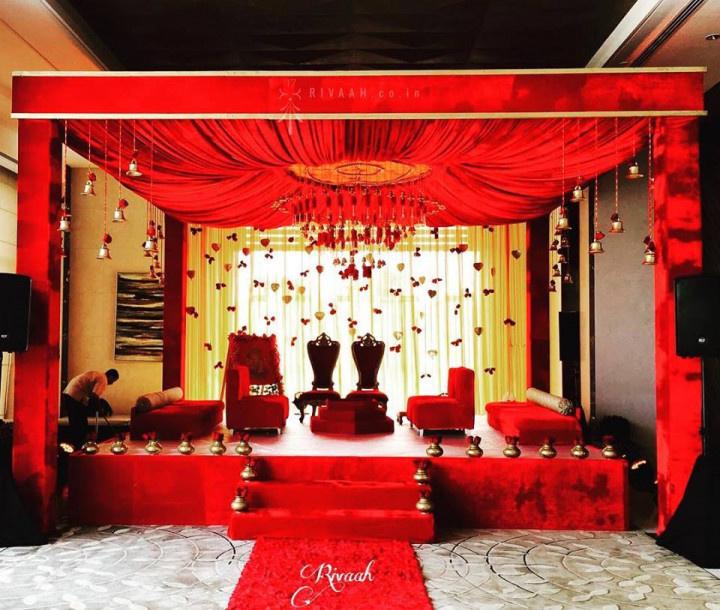 One among Delhi's top engagement stage decoration vendors, Rivaah by Kapoors started offering its services to clients in the year 2008. Rivaah offers reasonably priced packages that cover all your wedding needs. Another advantage of using its services is that it takes projects out of Delhi too. Till date, this vendor has completed 300 projects successfully with the help of its talented team of professionals that have worked day and night to create dreamy weddings.
3. Pandhi Decorators
Started by Mr Vikas Pandhi almost 30 years back, this company has since come a long way servicing hundreds of clients successfully. Most weddings and engagements in Delhi are taken care of by Pandhi Decorators and Caterers. From planning to executing the highest quality of services related to weddings, the vendor offers you an enriching experience. With a talented team of designers and decorators, it makes every wedding a dream affair. Customised packages are its USP. From exquisite floral stage decor, drapes, furniture and lighting, Pandhi Decorators is a one-stop shop for all wedding requirements.
4. Sumaaroh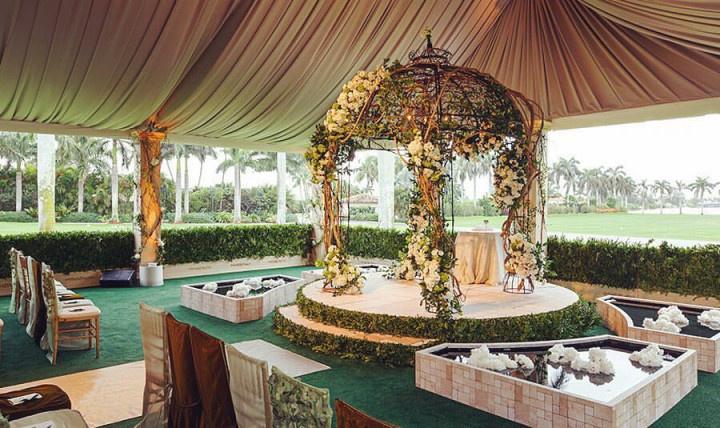 An influential engagement stage decoration vendor, Sumaaroh is scaling newer heights every day. This vendor works along with clients to create dreamy and exquisite plans and designs. Each facet of wedding design is taken care, like structures, flowers, furniture, drapes and fabrics. Also, the vendor works in tandem with couples that don't get sufficient time for planning their pre and post-wedding events. From setting up meetings, managing all contracts, to making multiple visits and food tastings, Summaroh makes sure that couples get to enjoy their dream wedding.
5. Henna Bespoke Weddings
Do you dream of having an artistic and colourful engagement? If yes, then just make an appointment with Henna Bespoke Weddings today! This vendor is the brainchild of Anisa Kapoor, an Indian American who offers you the best of services. She mixes her creativity with practicality when she plans and designs your engagement decor. Her projects are well known for their artistic aspects. The stage decorations are unique and a terrific blend between the two worlds. Anisa Kapoor has worked with many expats and is a name to reckon with in the weddings planning and decor designing business.
6. Rani Pink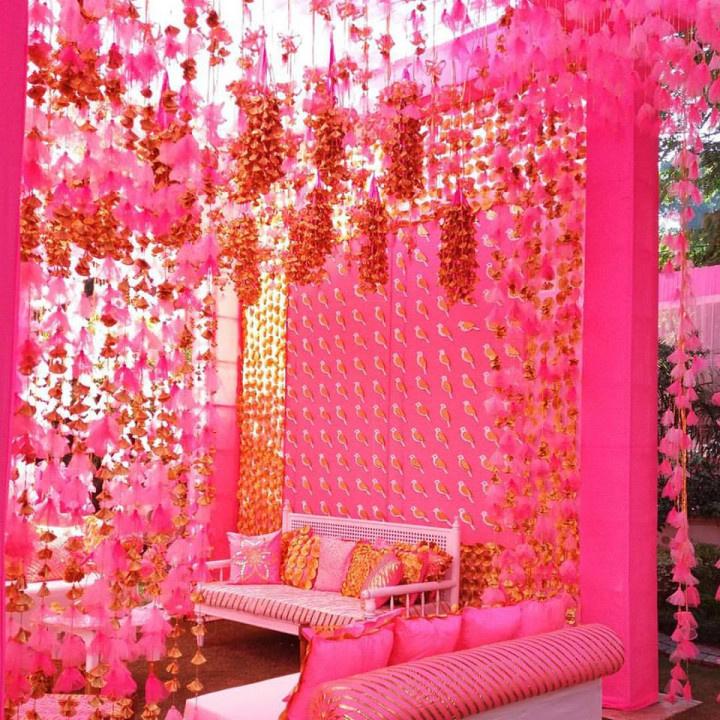 Rani Pink is one of Delhi's top-notch engagement stage decoration vendors that started way back in 2010. This company offers design and decor services for weddings as well as parties. Initially, it started as a wedding planning venture that soon diversified into other branches. Rani Pink offers creative stage decor designs and opulent settings. The company deals with every little facet associated with wedding decor like stage lighting, furniture, floral decor, props, gifts and linen. Their projects are dreamy with fairytale-like settings infused with vibrant colours.
7. Elements Decor
Only six years old, Elements Decor is taking Delhi by storm. It's a one-stop shop for wedding related needs. This vendor offers you the best of services at budget-friendly prices that is one of its many USP's. For those of you who don't have enough time on hands to plan your pre and post-wedding events, this vendor takes care of every minute detail relating to weddings like stage decor, lightings and fabrics.
8. Parties by Meeta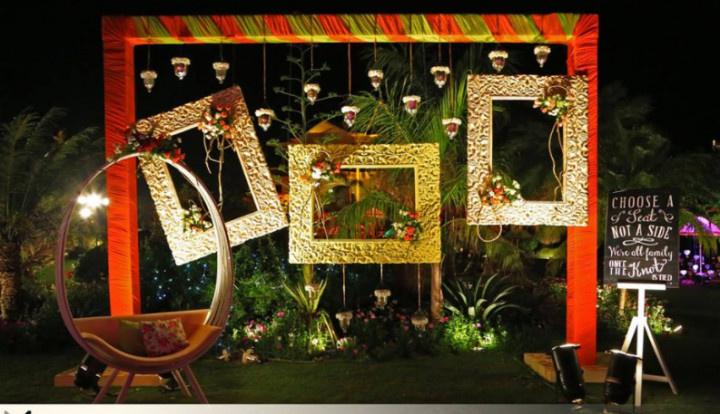 Are you dreaming of a funky engagement stage decoration? Well, Parties by Meeta is your go to shop. This events and party planning vendor serve hundreds of clients who keep coming back for its high-quality decor and designs. With a dedicated team of designers working on challenging projects, this company is Delhi's most coveted business venture.
The engagement stage decoration vendors listed above are specialists in their respective fields. Do feel free to contact them for any wedding related service.
Which type of stage decoration do you want for your big day? Let us know through comments.