3 Easy Steps To Find The Best Engagement Gowns for Brides!
Feeling overwhelmed at the prospect of hunting down engagement down for brides? All it takes is 3 steps to find the right one!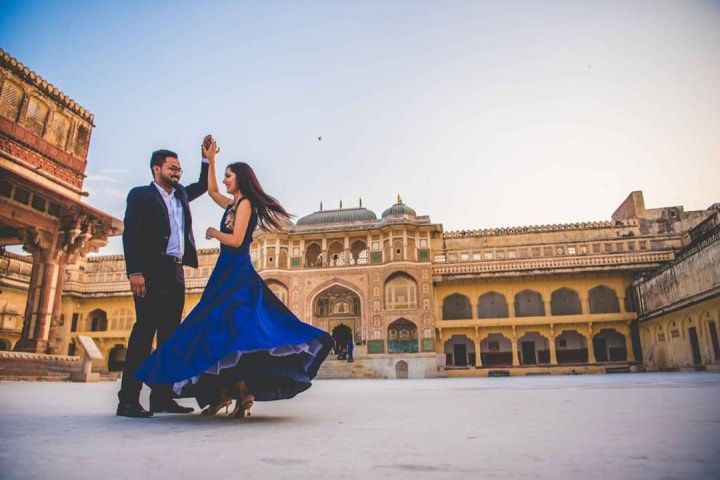 Nothing can make you feel more glamorous than wearing a well-fitting gown, the perfect pair of shoes, and makeup that makes you stop in front of every shiny surface! Finding the right gown can sometimes be as challenging as finding the right man to marry – there's so much you've got to consider before nailing the final choice! As engagement gowns for brides take their cues from red carpet looks and current trends, you'll definitely have a lot of great options to explore. However, irrespective of your style, you must keep the following factors in mind when picking the right one!
1. Pick a fabric that compliments the vibe you're going for!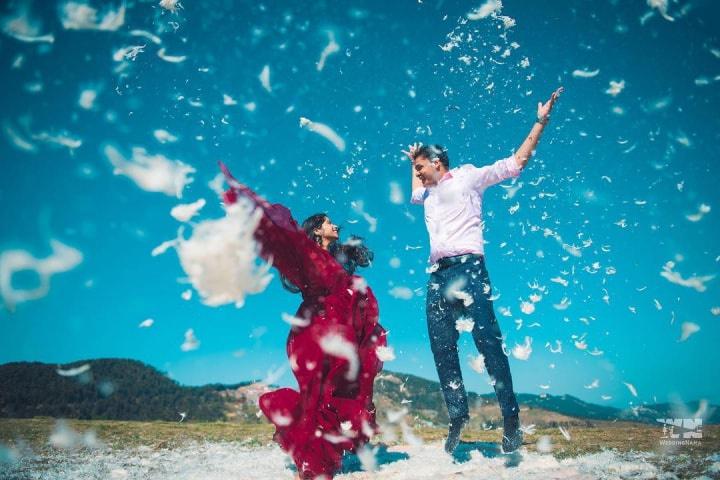 Have you ever noticed how the same style can look so different on two people? Ultimately, it all boils down to the fabric used. When you are sifting through a range of gowns to pick the right one, ensure that you keep the fabric in mind, and don't just make decisions based on the design! What is the ideal winter fabric? Velvet can look great if you want a slinky, skin-hugging gown. This is a fabric that can pull of ruching really well too, so brides with different body types can consider using this fabric.
Also, velvet will keep you warm. This fabric looks especially great at night, so if you are planning an evening engagement, then pick dark velvet. What is the ideal summer fabric? As gowns are meant to have a formal look, a very light fabric that is normally favoured during the summer months, like chiffon, will not work. A sturdier cotton based fabric should keep your look, while still giving the gown the structure it needs.
3. Pick a silhouette that suits your body type!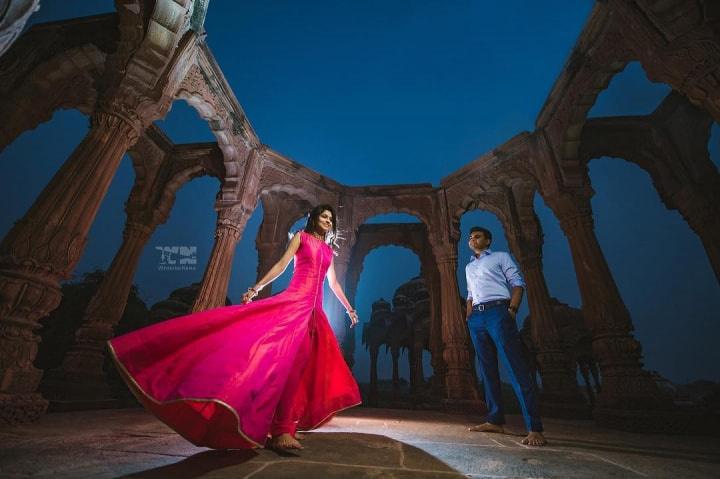 Another reason why we often see the same dress look so phenomenally different on two movie stars is that everyone has a different body type. What looks good on a tall, slim starlet may not look as good on a woman with a pear-shaped body. But, does that mean that everyone who isn't skinny must resign themselves to wearing drab, ill-fitting outfits? Of course not! You must find outfits that suit your body type. Is there a silhouette that suits a majority of women? Yes, a fit and flare style often suits multiple body types (but within limits). A structured bodice can help slim down the torso, while the flare of the skirt can give volume to slim women, and reign in the same in other body types.
The trick here is to make sure that the sleeves and neckline compliment you too. Slimmer women can wear faux-high necklines, sleeveless styles, and backless tops. Women with fuller bodies can look stunning in sleeveless corset tops, half-sleeves, and colour-blocked designs that strategically draw the eye to the right places. What if I'm not comfortable with shorter sleeves? Pair an embroidered jacket with the gown to create a high-fashion and comfortable look. Wearing a long jacket will help you look taller. Conversely, if you are wearing a gown with a very full skirt, a shorter jacket will highlight the silhouette, while maintaining balance at the top.
4. Pick the right length!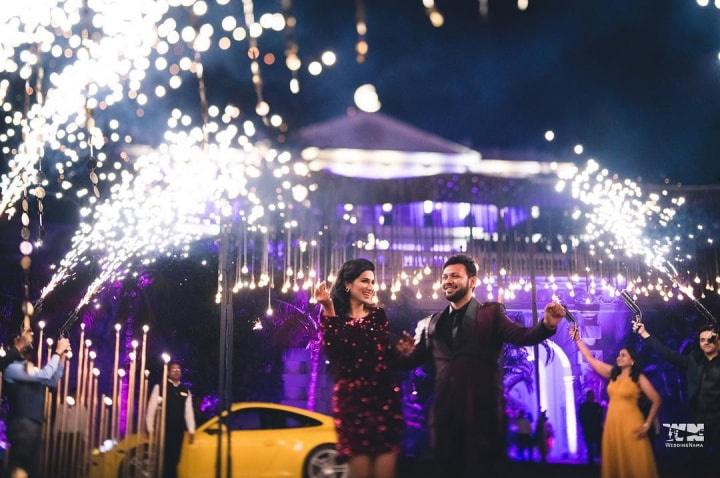 When we picture a gown, we picture floor-length, sweeping outfits that are ideal for formal affairs. However, what should a bride do if her engagement party is happening at a less formal venue, like a lounge? You can play around with the length to suit the vibe that you are going for. At the end of the day, the gown itself should still be an outfit that looks formal. The danger of shortening the length too much is that you can easily veer off into the clubbing category. Again, if that's the vibe you are going for, then great. If not, stick to more demure lengths to achieve the formal effect.
5. What can you to do make sure a shorter gown still looks formal?
A lot of factors impact the vibe of an outfit and length isn't always the be-all and end-all of things. After all, maxi dresses are floor length, but you'd hardly call them gowns! So, don't fret if the gown you've fallen in love with is a short one. Additional elements like the accessories you choose, your hairstyle, wedding makeup and shoes can still help create a formal vibe. Style rules are always fluid. The biggest factor to keep in mind while looking for engagement gowns for brides is that it should look good on you. So, try out multiple styles, and send lots of selfies to your friends to get their opinion!
We've got a list of great makeup artists for you to contact to help you create the perfect engagement look!