Wedding DIY Hairstyles That Are Easy to Try for Beginners
If you are the queen of DIYs and you would not have it any other way during your Mehndi either, then these brilliant DIY hairstyles will be straight up your alley without a shred of doubt. Take a look!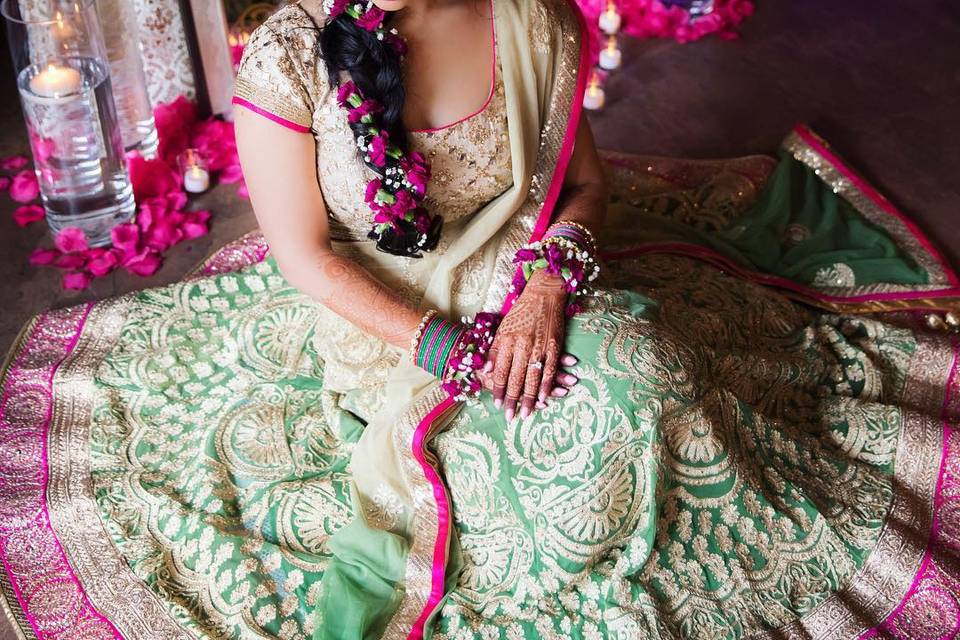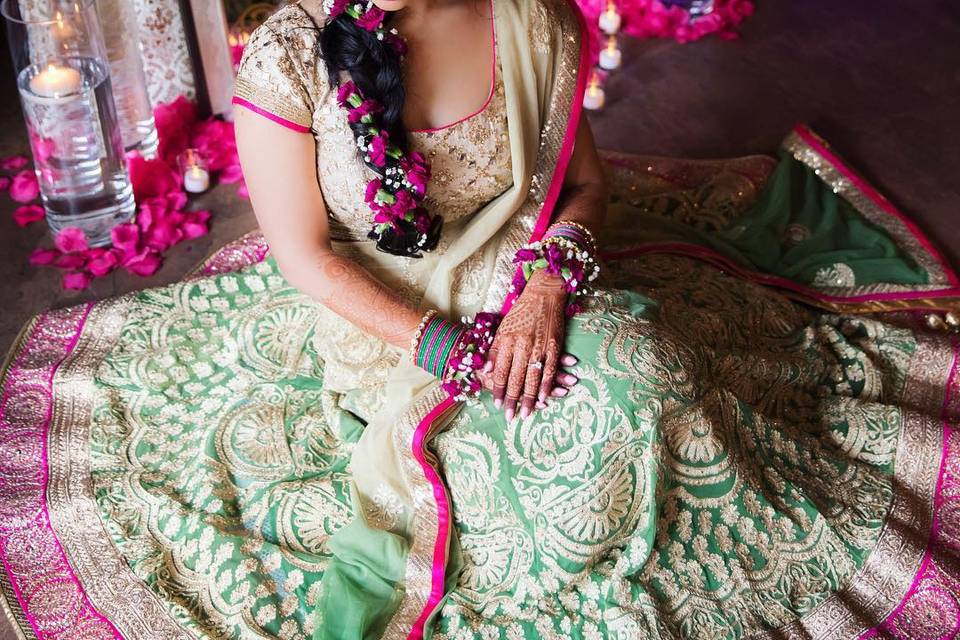 Image Courtesy: Sachi Anand Photography
The right kind of hairstyle can truly make or break any outfit and it is totally understandable as well! But what happens when you want to have a say in the hairstyle you decide to keep for your Mehndi ceremony? DIY hairstyles do! There is something about deciding on one or two DIY hairstyles for a ceremony such as the Mehndi that truly do feel more to your liking and customised in a way!
Of course, with all the running around during the preparations, a bride needs a DIY hairstyle that is easy to do and also stays put through the hours on end. Not just that, but the DIY hairstyles are only a success when they can be tried easily by a beginner and modified by an expert DIY diva effortlessly.
Hence, here are our picks of the top 5 DIY hairstyles that all you bridal beauties can flaunt this time around during your Mehndi ceremony with the least efforts and time needed.
1. The messy bun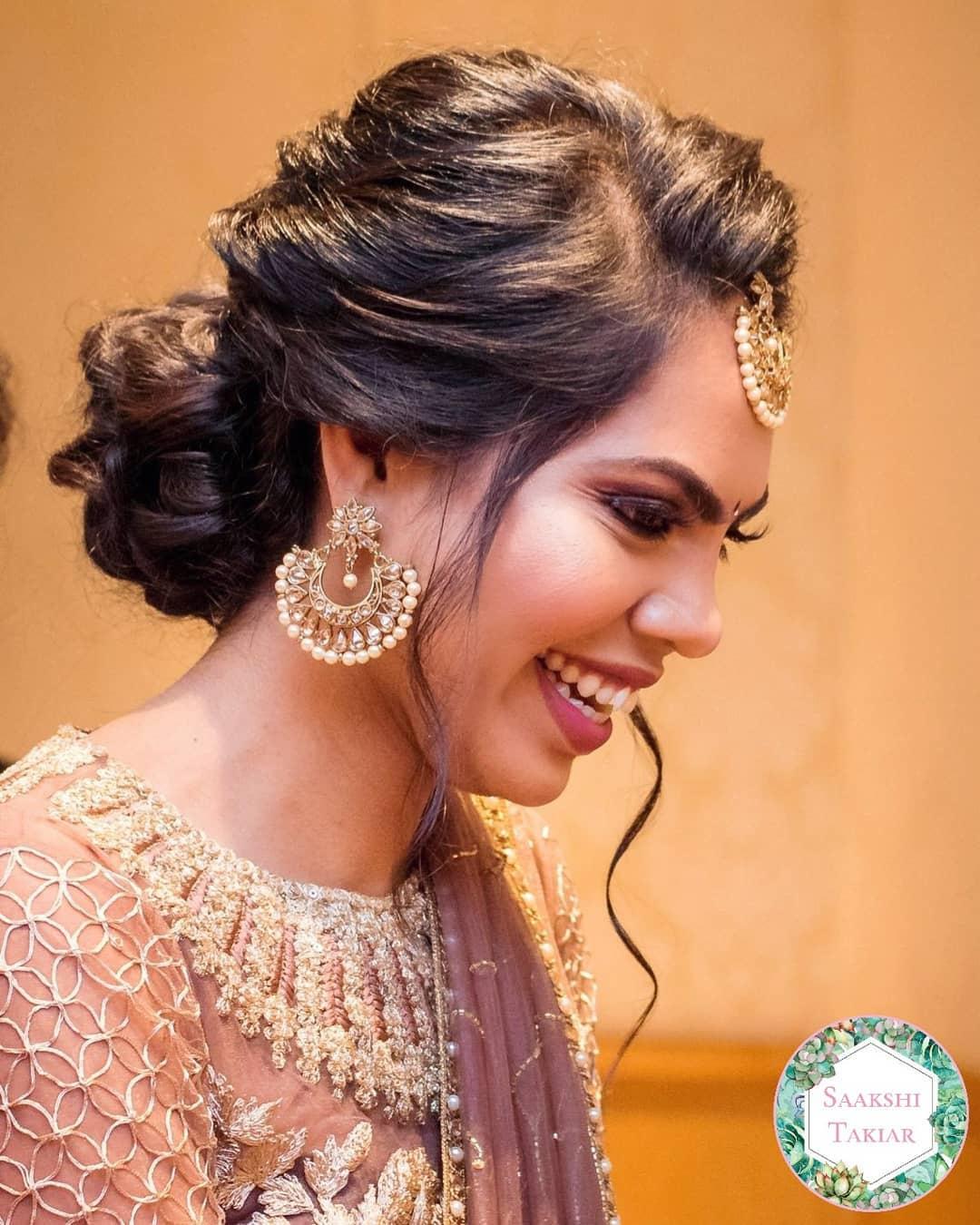 The beauty about a messy bun as a DIY hairstyle is that it pretty much suits all kinds of hair quality whether it be curly or straight hair. The messy low bun especially looks absolutely amazing on curly hair and effortlessly chic, to say the least. Another brilliant benefit of the messy bun is that it makes for one of the best DIY Hairstyles to flaunt during the summer months as it keeps your neck aired out and sweat free.
Simply style your hair by first pulling it into a ponytail and then start wrapping your hair around in a circle around the base of the ponytail leaving a little tail at the end of the loop. Secure this with bobby pins onto the ponytail and you are done! If a few stands come undone let them be as it will only add to the glamour of it all.
2. Let it loose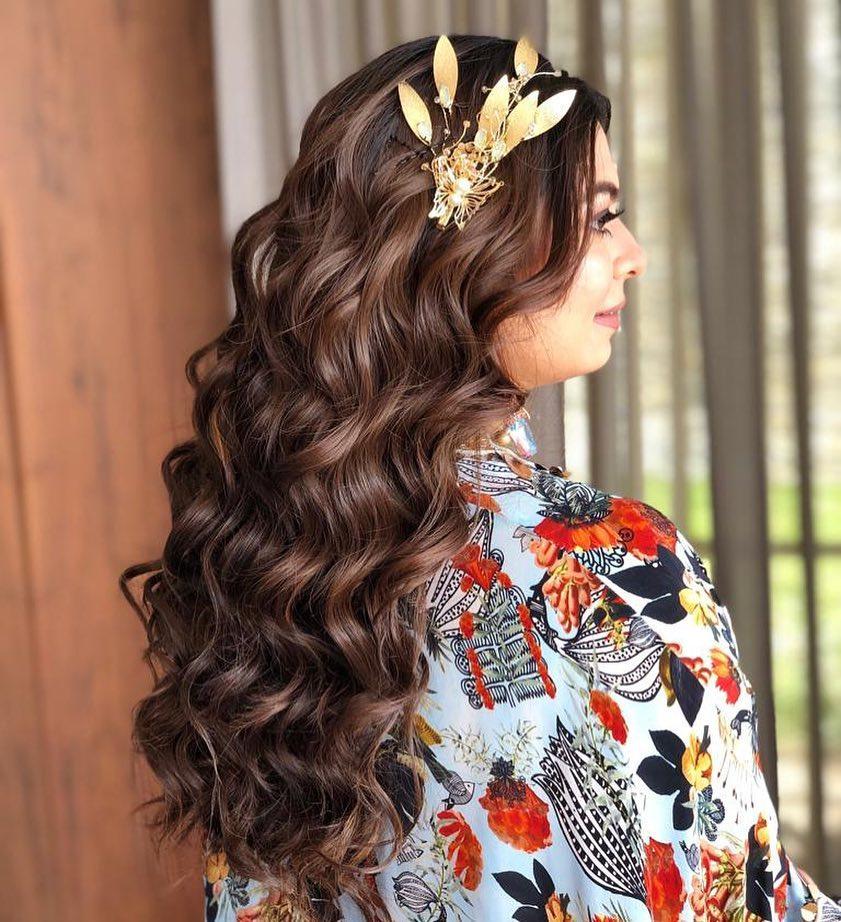 Talk about a simple hairdo and the pick from all the DIY hairstyles out there will definitely be normal, lose hair and letting it be all wavy and gorgeous and at its best during the Mehndi ceremony. The best part about this kind of DIY hairstyle is that you can experiment with a lot of looks with it. You can prep in advance by getting your hair highlighted so as to enhance this hairstyle on the D-day.
Crimp your hair or maybe even add a floral tiara or the traditional Matha Patti to the whole set up, and you are essentially sorted to go flaunt one of the easiest DIY hairstyles brilliantly on this wonderful occasion of yours. Just be ready to turn every head this time around!
3. Side braid-bun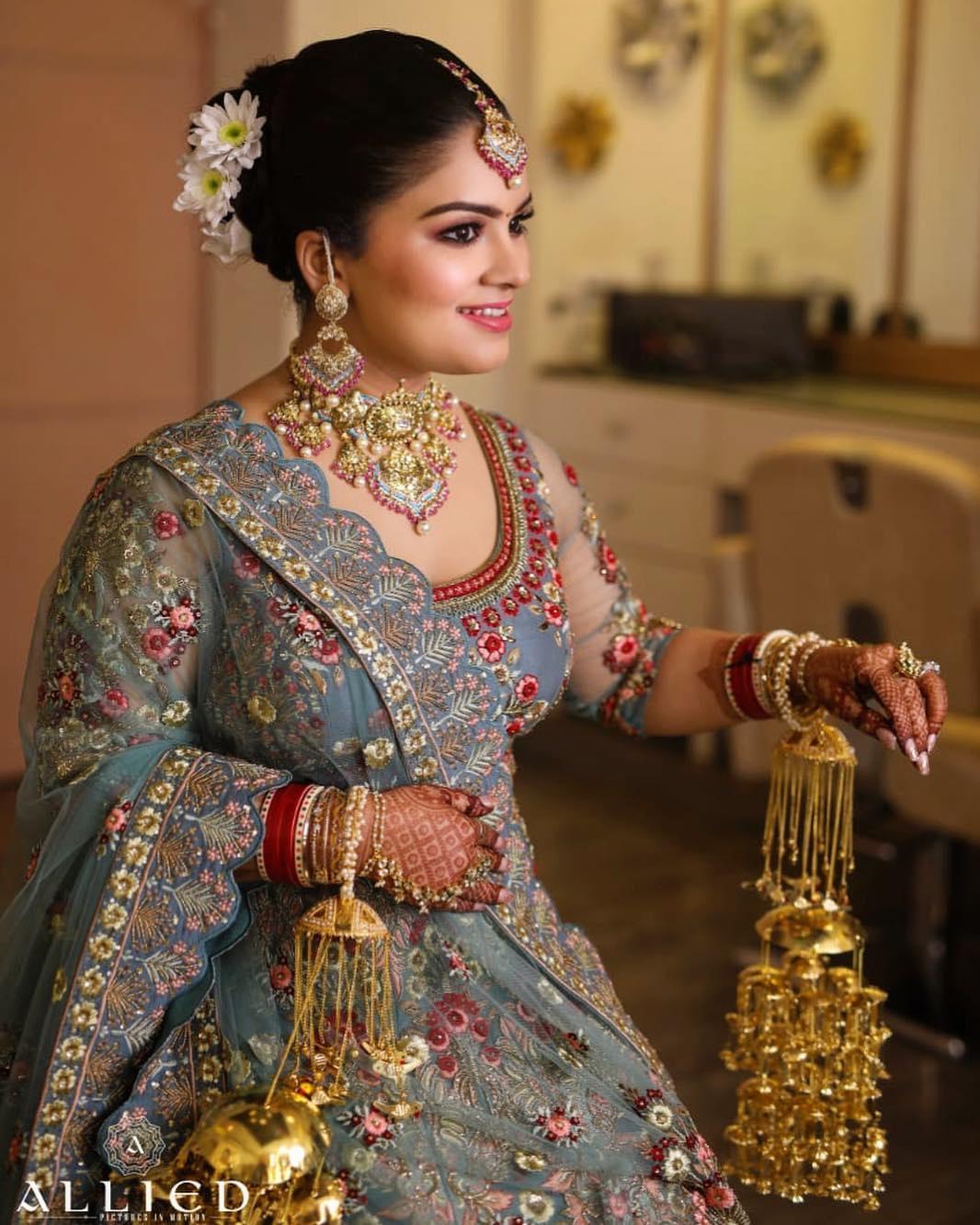 This super soft and romantic hairstyle happens to give you one of the most beautiful and simple yet intricate DIY hairstyles to make and pull off. This adorable bun gives the bride a wispy and casual look whilst also giving an effortless and blissful appearance to the whole Mehndi look. A must flaunt for all you brides out there who want to look absolutely flawless with the least amount of effort.
The simplest way of making the side-braid bun is to tie a low side loose ponytail, and if you can make it into a fishtail one, then even better. Continue to wrap it around the base of the ponytail and then pin it with the help of bobby pins! Voila, you are done!
4. Messy side ponytail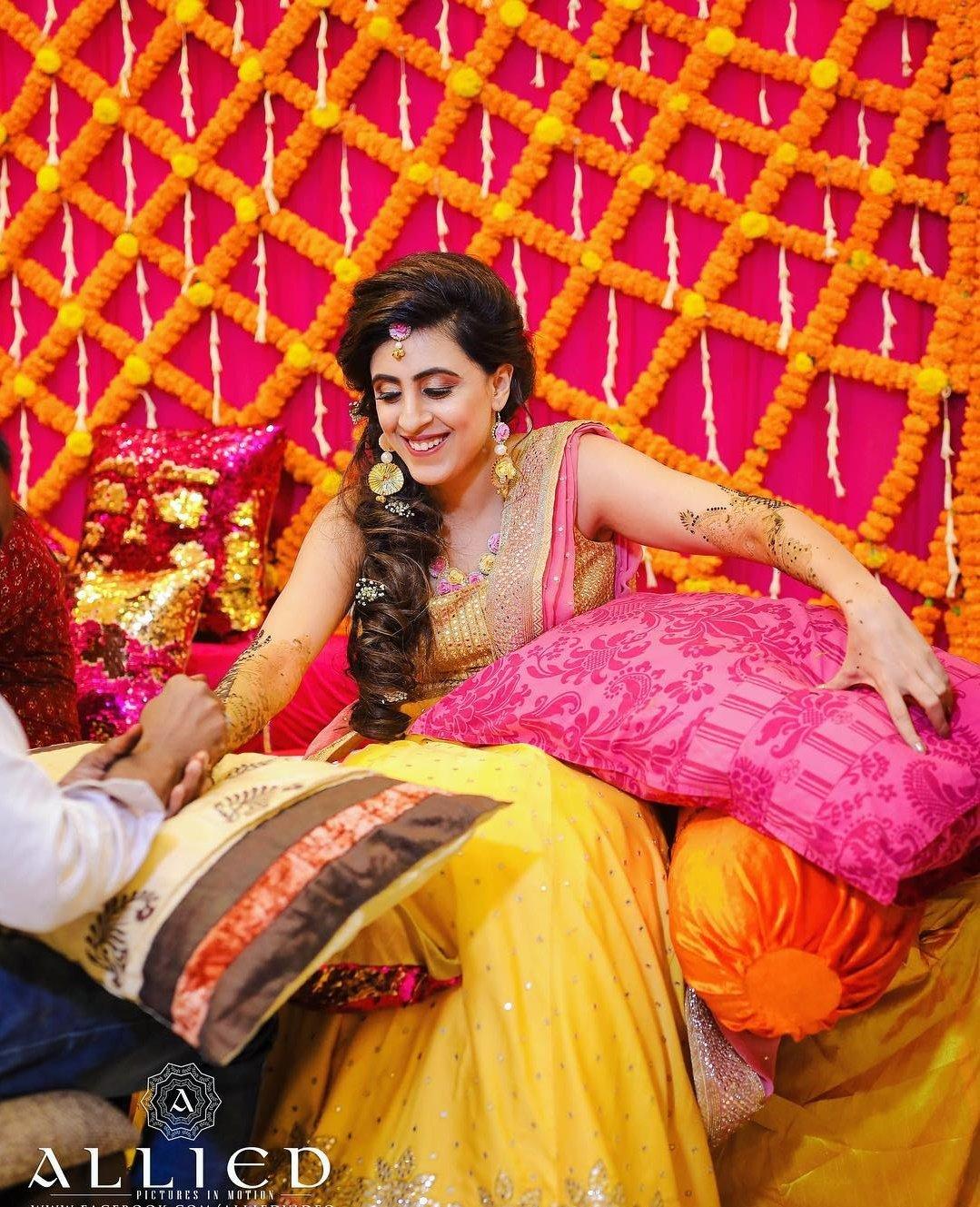 Nothing spells easier than a ponytail when it comes to DIY hairstyles for sure, but that really would be a little too simple for a Mehndi ceremony now, wouldn't it? Well, the great thing about this hairstyle is that it will literally take a mere minute or two to get it right and at the end of it, you will have an effortlessly chic look that you can strut around in, making a statement at your wedding ceremony.
Achieve this look by roughly combing your hair, knotting them into a loose braid and securing the end with a black or nude rubber band. Next up, pull the plates out in uneven proportions so as to create a messy look as well as add volumes to the messy side ponytail DIY Hairstyles.
5. The Half-Updo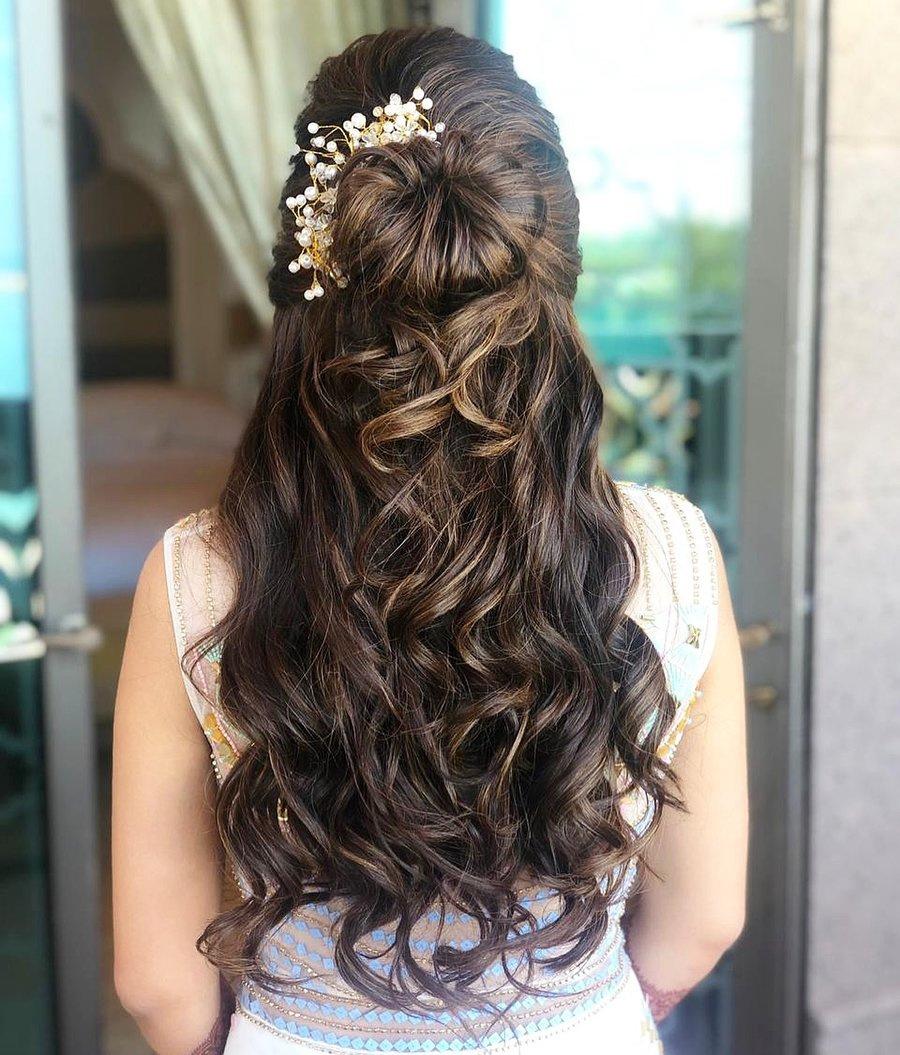 With the half-updo DIY hairstyles not only will you be able to have your hair cascading down the shoulders in this hairstyle, but you will also be able to keep the hair off of your face during the hot summer months with the least bit of effort. Start by taking the upper half of your hair and tying it in a bun on top. Leave the lower part of your hair free and ready to wave around in the wind.
Accessorise the bun with floral motifs and you can also do soft curls on the lower section of the open hair to add more volume to the overall look. Such DIY hairstyles work best on highlighted hair or lighter toned hair, instead of the ebony tresses much.
The Mehndi ceremony is one of the most crucial ceremonies that take place in a Hindu wedding, and for the bride to look her best while flaunting DIY hairstyles is truly a matter of grace and pride! Being yourself is most important and we hope that amongst the five listed here, you are able to pick one DIY hairstyle that will do justice to your personality.
So go ahead, flaunt those wonderful tresses the best you can and be your flawless self on your Mehndi ceremony.