What Hairstyles Suit Different Face Shapes? It's Time To Find Out!
What is the shape of your face? You know that different hairstyles suit different face shapes. Determine what your face shape is and check out 2 hairstyles for 5 face shapes!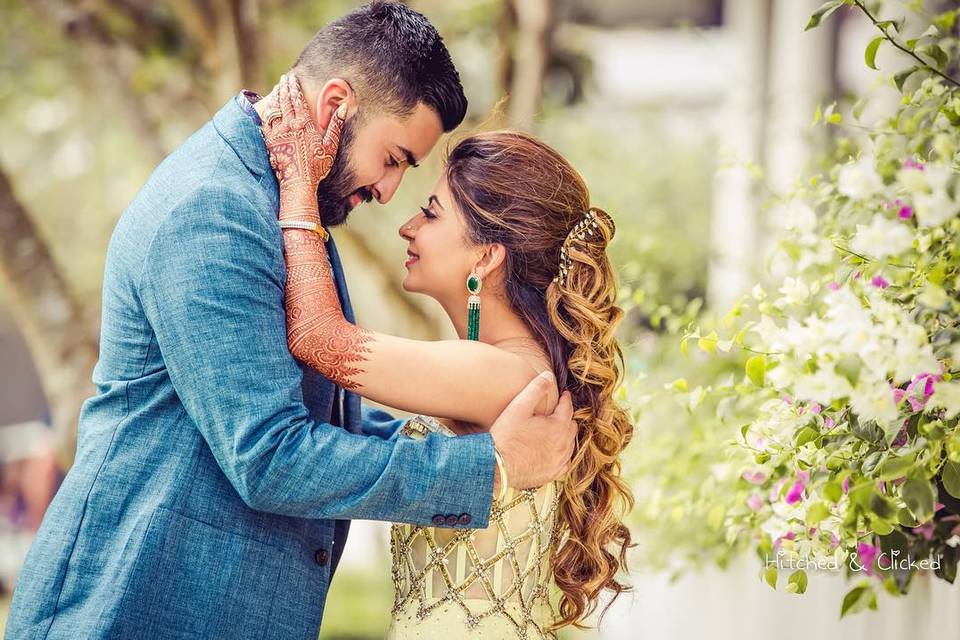 Have you ever wondered why certain makeups and hairstyles look so gorgeous on Instagram but do not work for you? This is simply because of one reason – different face shapes. Every person has a different face cut; some are born with strong jawlines with wide foreheads while others have pointed chins and defined cheekbones. Different hair works for different face cuts and you need to know what the shape of your face is and what hairstyles will suit your face cut.
First, you need to know what the shape of your face is. Scroll down to read about the different face shapes and how you can determine yours and then check out the hairstyles for your Sangeet ceremony that will compliment your face structure and any outfit you wear!
Hairstyles for Round Face Shape
If the vertical to a horizontal ratio of your face is equal, you have a round face. This means that the features of your face structure are soft and rounded. Your chin is round (without any definition) along with your cheeks, which are the widest part of your face.
The best trick to pick a hairstyle for round face shape is to always have something on the face, be it hair accessories or just some flicks!
A bun, 3 puffs and a matha Patti!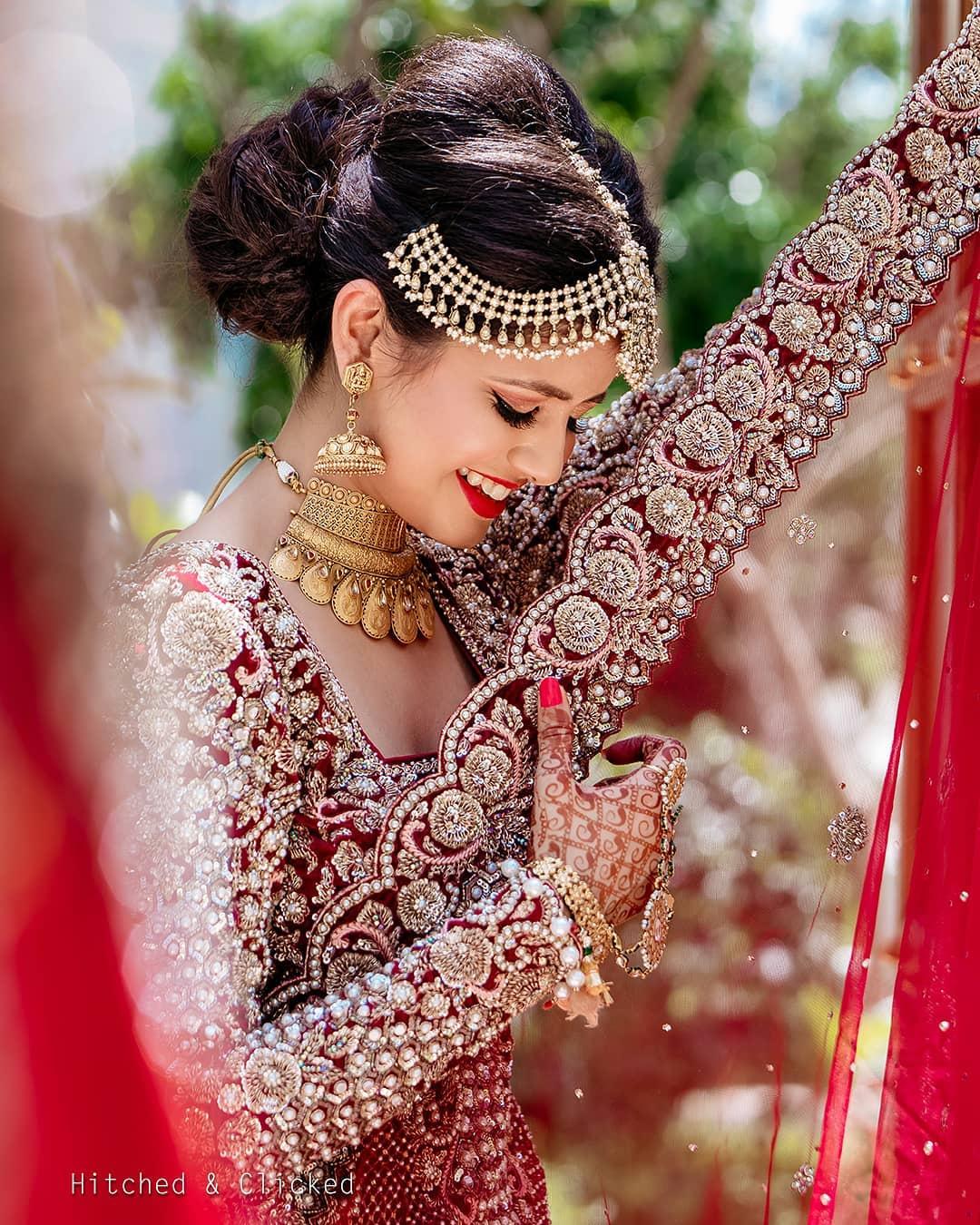 The first hairstyle is a voluminous bun with 2 side puffs and a centre one. The Matha Patti hides your forehead and makes your face look smaller and more defined!
A braided hairstyle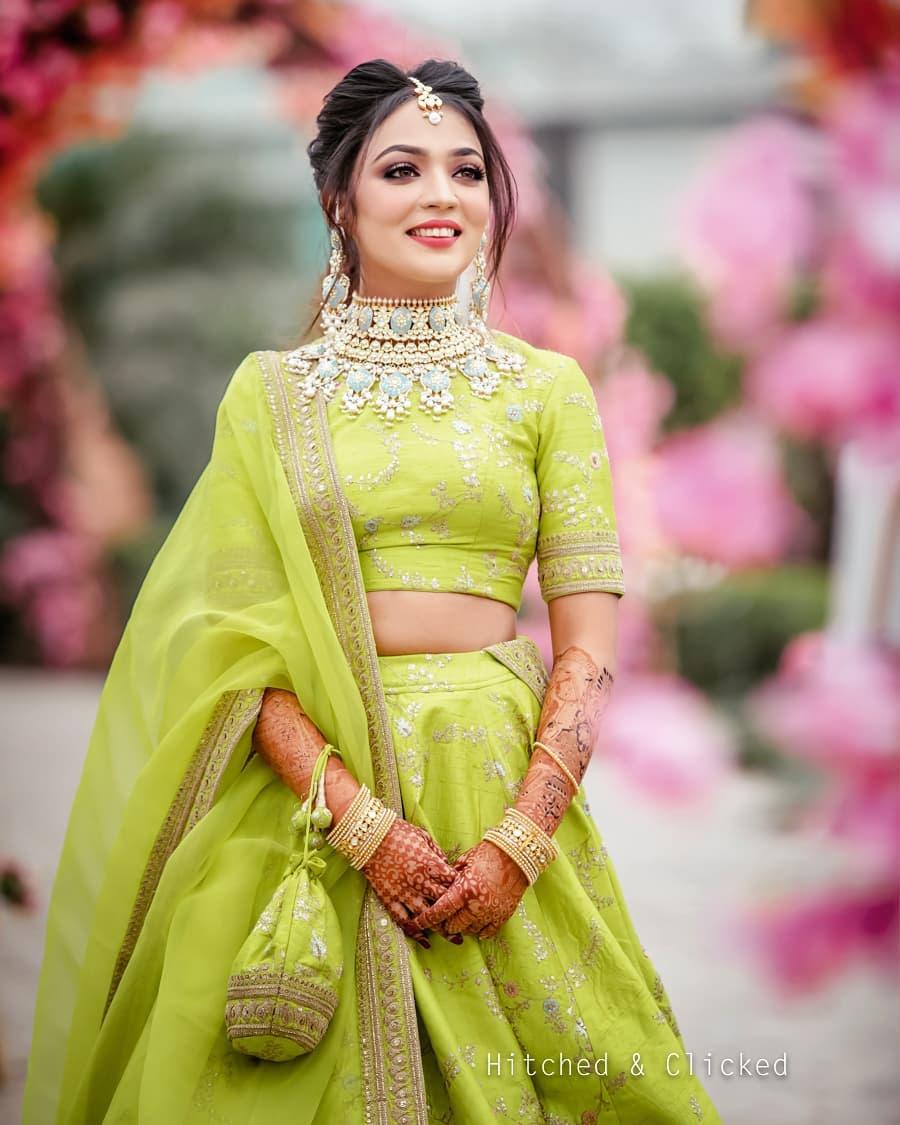 Just like the Matha Patti, some hair tendrils will also define your face and give it some structure. This braid hairstyle is perfect for a big fat Indian Sangeet!
Hairstyles for Oval Face Shape
An oval face shape is longer than the round face. While your chin is round, your forehead is the widest part of your face. If your cheekbones are not too high, you should know that you have an oval face structure. It is quite similar to a round face but here, the length is larger than the width!
When you are getting ready, always keep in mind that balance is everything in your looks. Centre partitioned hairstyles will look the best on you. Check out these hairstyles and tell us what you think in the comments!
Straightening on point!
Makeup and hairstyle go hand in hand. If you are going with a heavy makeup look, straighten your hair and style them in a centre partition.
Symmetrical curly hairstyle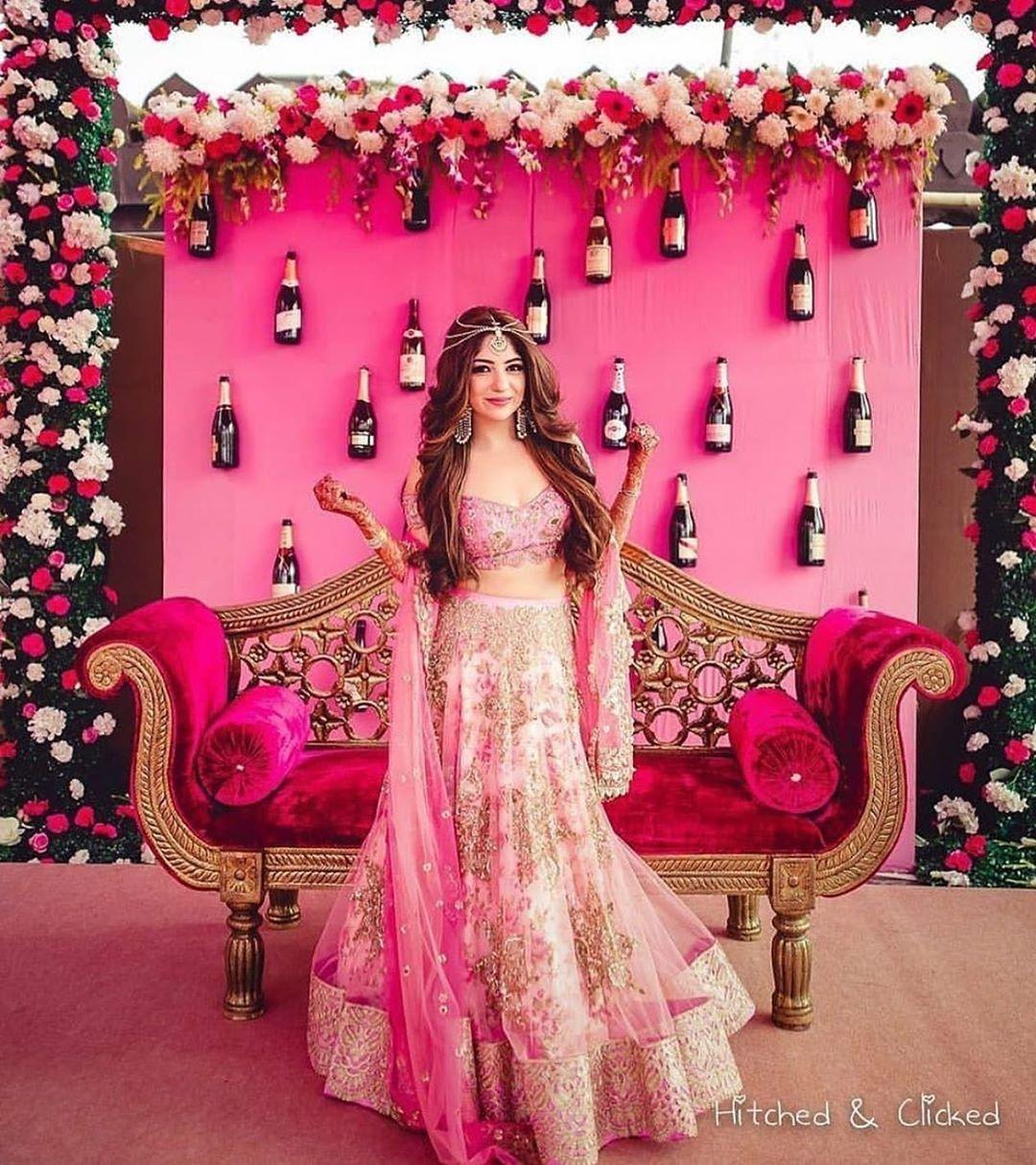 The opposite goes for this hairstyle. If your makeup is simple, a curly hairstyle with some hair jewellery will compliment you Sangeet outfit beautifully!
Hairstyles for Square Face Shape
It is quite simple determining what the cut of your face is amongst all these different face shapes. You have a square face structure is you have a defined chin but your cheeks are flat and almost symmetrical. Along with a pointed chin, you are also blessed with a defined jawline that anyone would kill for! Messy hairstyles are the best for square face shape.
Messy half updo with curls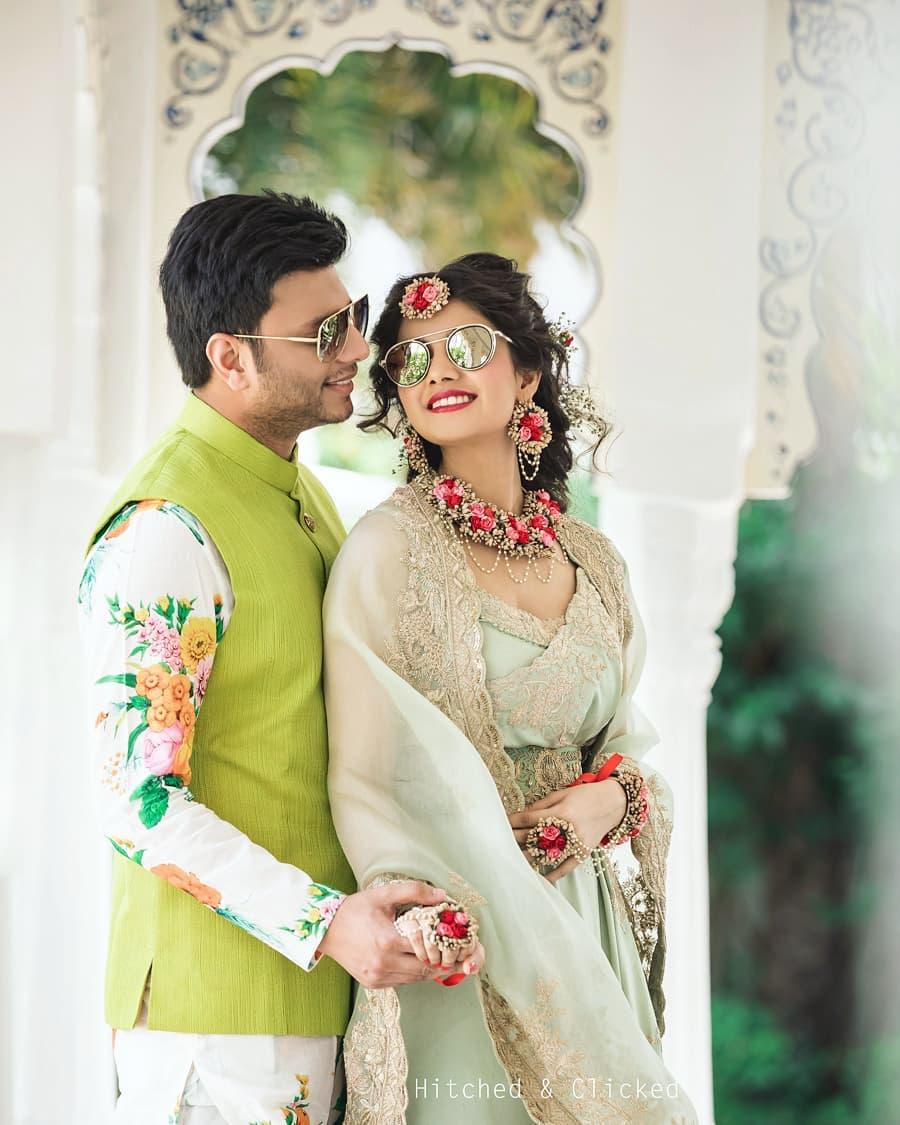 A sophisticated yet fun hairstyle, this half messy updo will make your face a little disproportioned, which will actually add some structure to your face.
Curly hairstyle with centre partition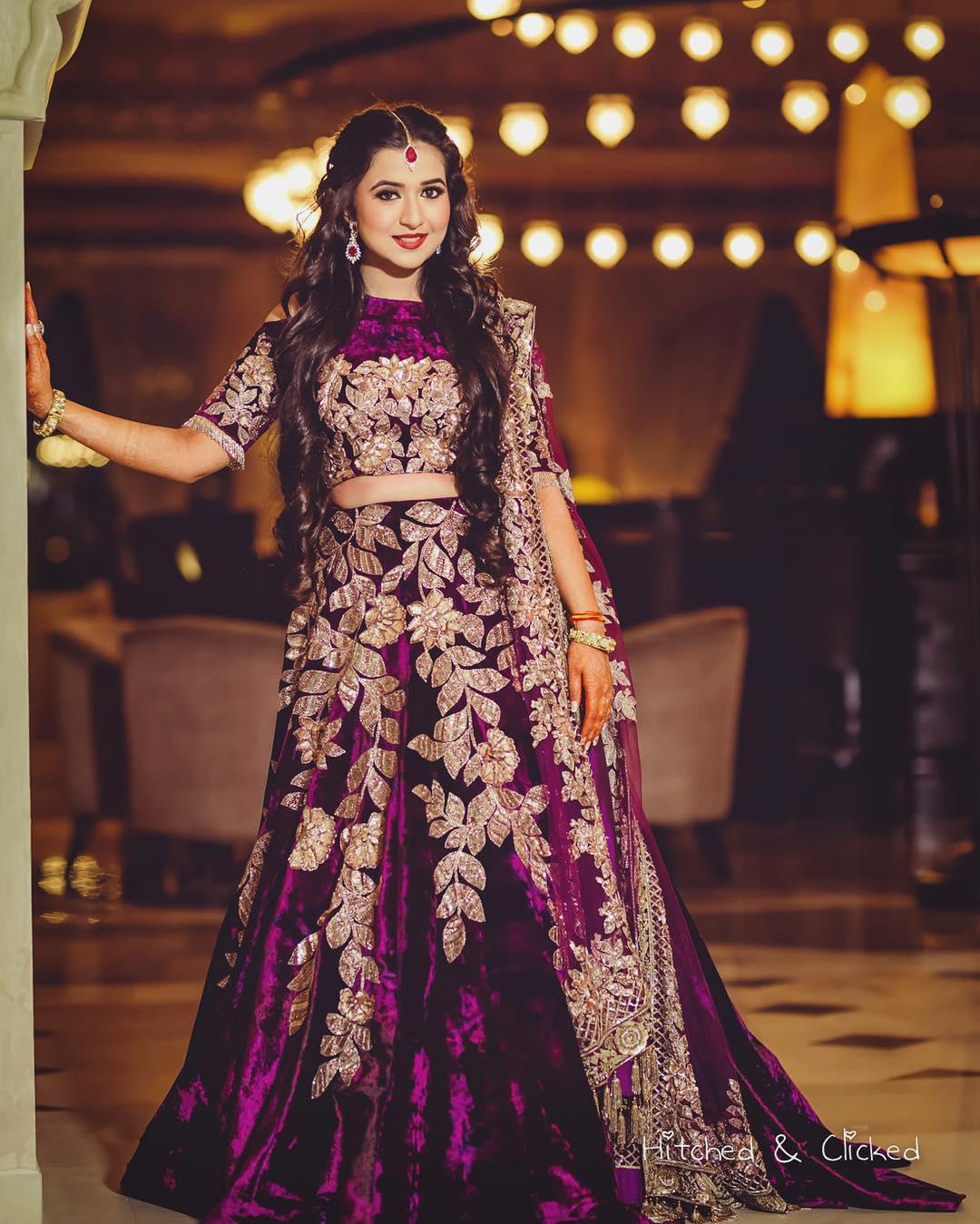 In everyday life, you can easily rock bangs but when it comes to special events, curls are your best friend!
Hairstyles for Heart Face Shape
When it comes to all the different face shapes, every cut has its own characteristics. A heart-shaped face has a wide forehead and pointed chin. Basically, the shape of your face is an inverted triangle. Think about it, your chin is pointed while the forehead is wide.
From all the different face shapes, a heart face cut is the only one that can carry almost every hairstyle in this list. We have picked up 2 simple and classic hairstyles that will go with the type of garment!
A simple side bun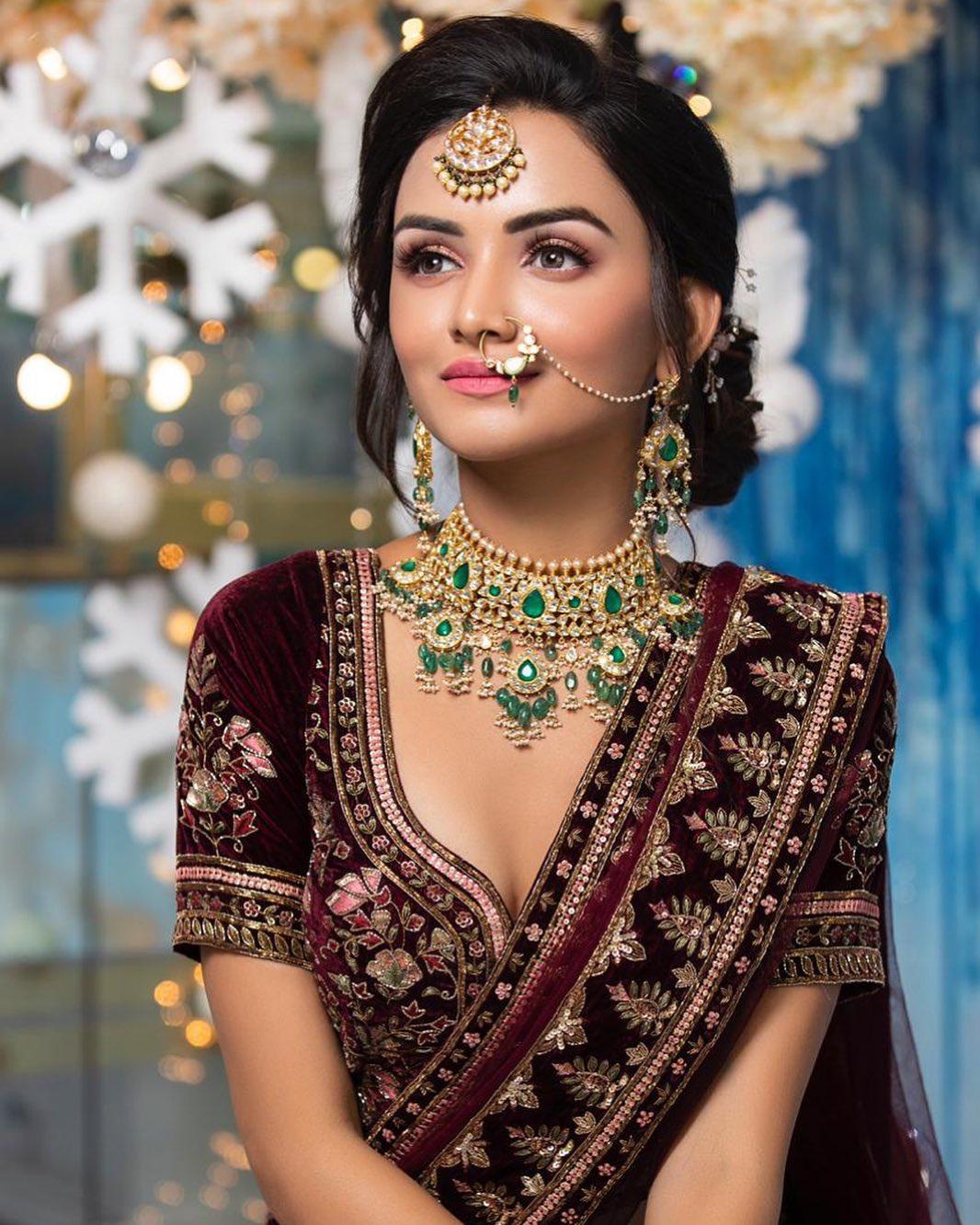 This simple side bun will compliment a traditional, Indo-western or western dress without a question.
Side curls with floral hairband!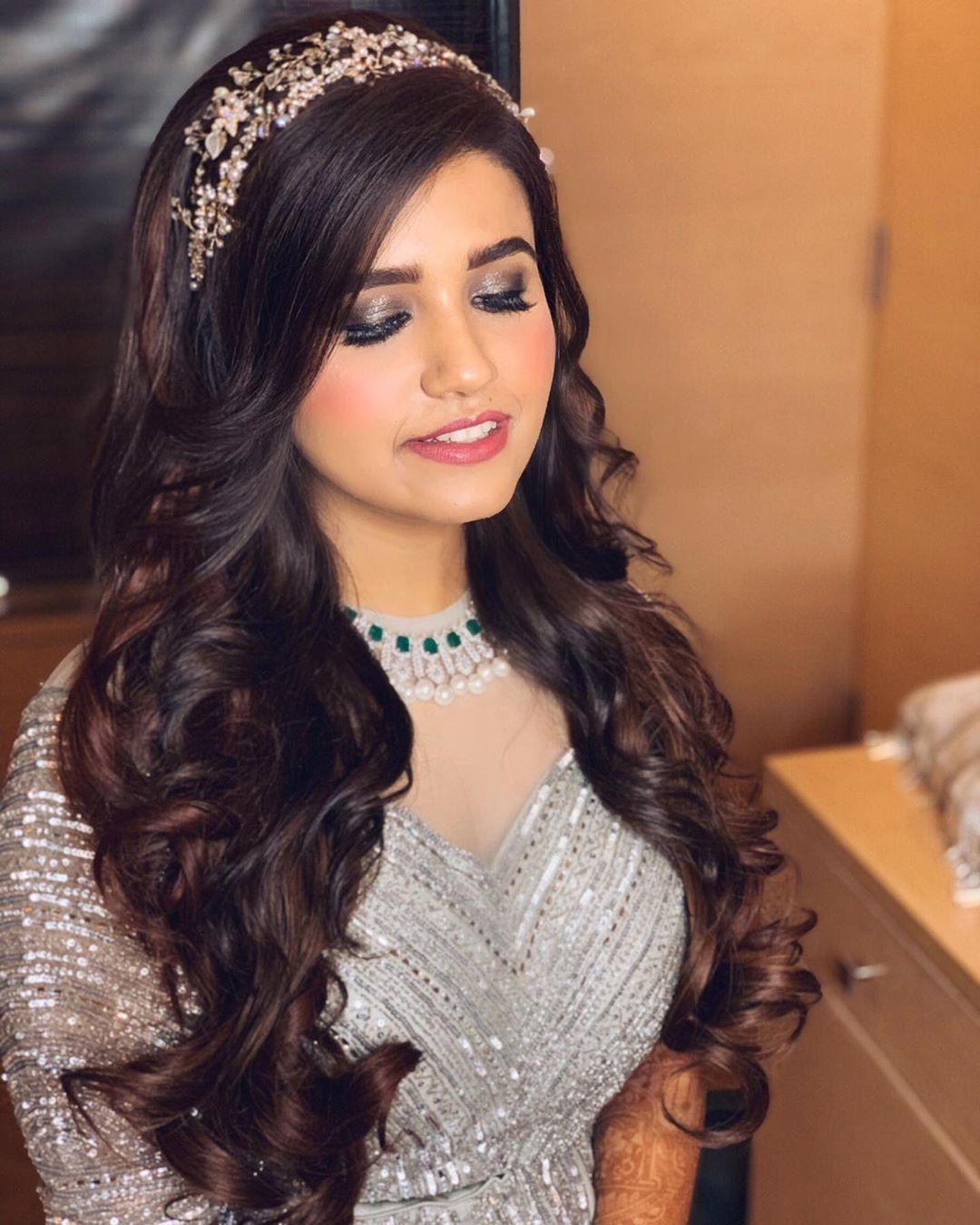 The second hairstyle is another classic curly hairstyle with a side partition and floral hairband, which is optional. You can wear any other accessory that matches the feel of your dress.
Hairstyles for Diamond Face Shape
The last face cut in this list of different face shapes is a diamond face structure. It is the most defined face with a pointed chin and high cheekbones. While it is similar to a heart face, the difference is that in this, the forehead is very narrow.
The hairstyle we have picked out for this is simple with an edge. All you need is a little attitude to do them justice!
A messy Dutch braid with dark lipstick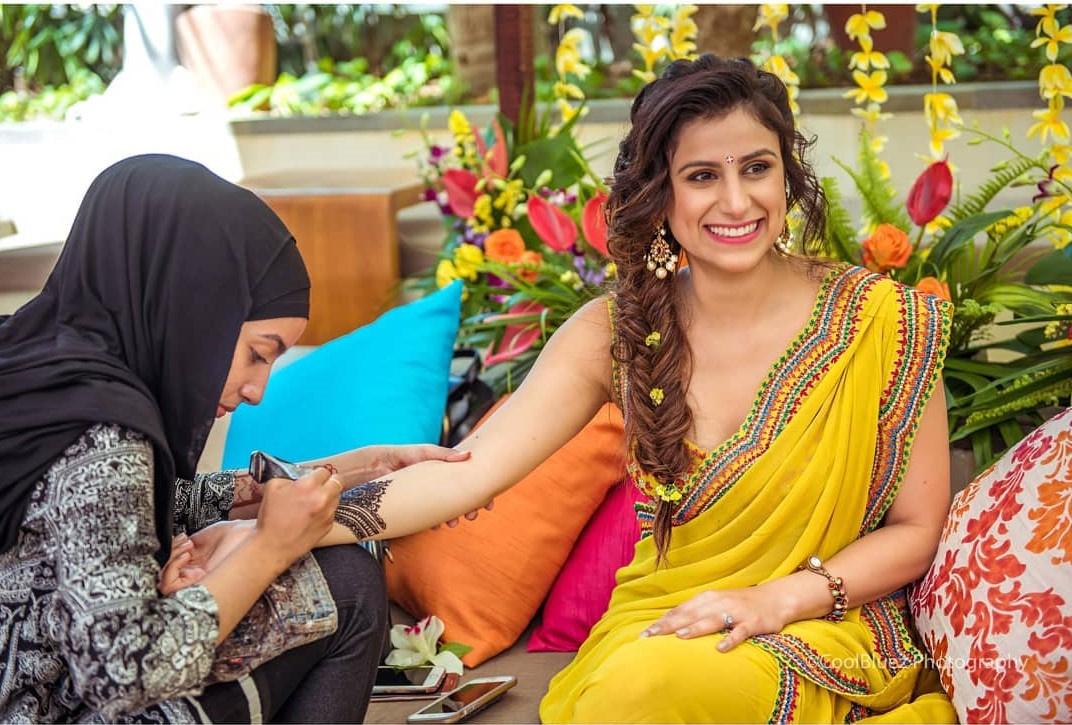 It is a known fact that hair and makeup go hand in hand. A messy Dutch braid with a dark lipstick will not only suit your face cut, but will also highlight your personality!
Messy curls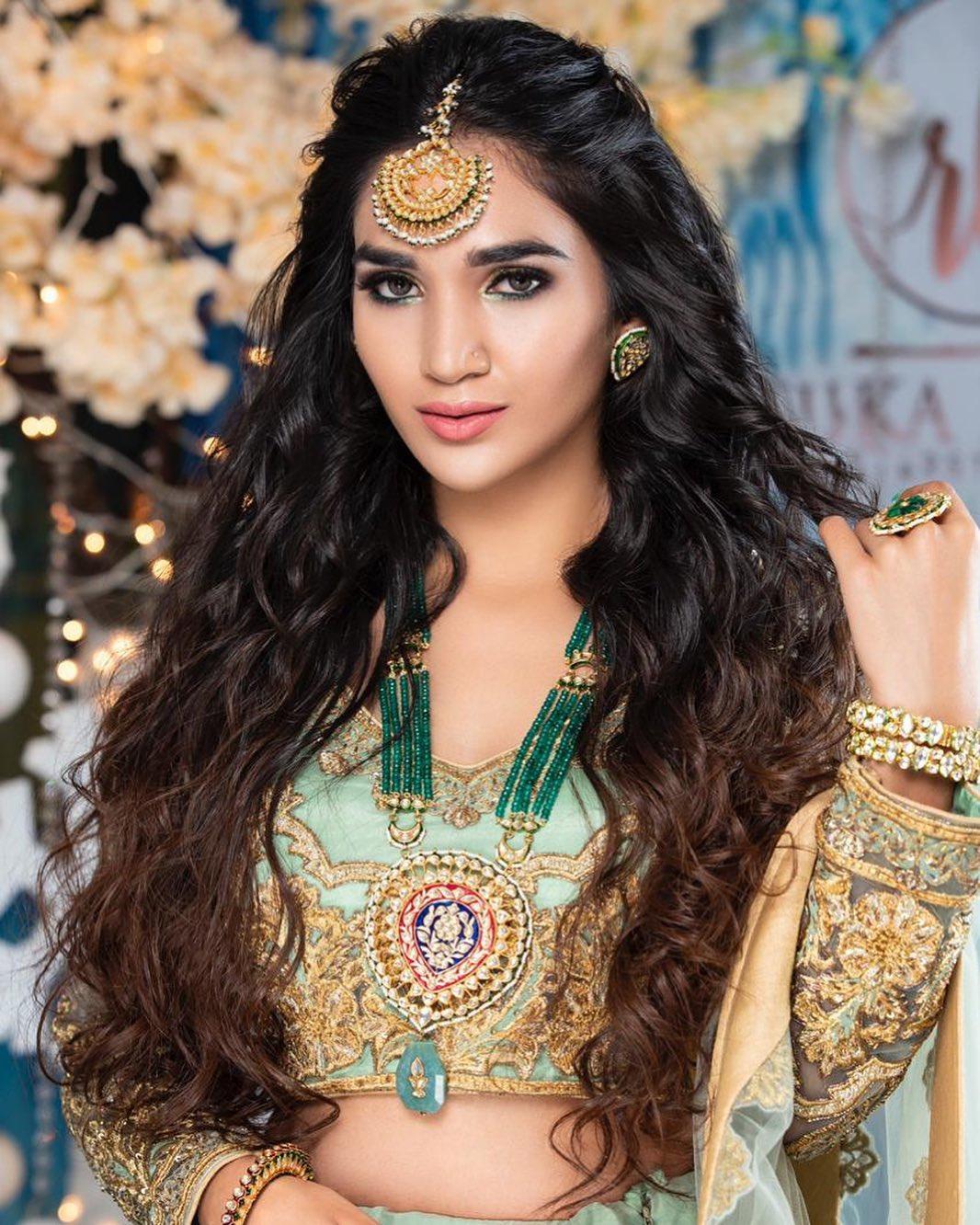 Hairstyles with messy curls are edgier when compared to simple curly locks. They will add definition and some spark to your face!
After reading about all these different face shapes, you should now know yours. Styling your hair in a style that will compliment your face and define your natural features is the key to looking great at every event! If you loved the hairstyles with different face shapes, leave a comment below!
Check out these hairstylists near you for a great look!