Guide to Knowing the Difference Between Solitaire & Diamond Rings
Here is a guide to getting the perfect ring to tie the knot. Knowing the difference between solitaire and diamond rings will definitely give you an added advantage while hunting for the bridal engagement ring.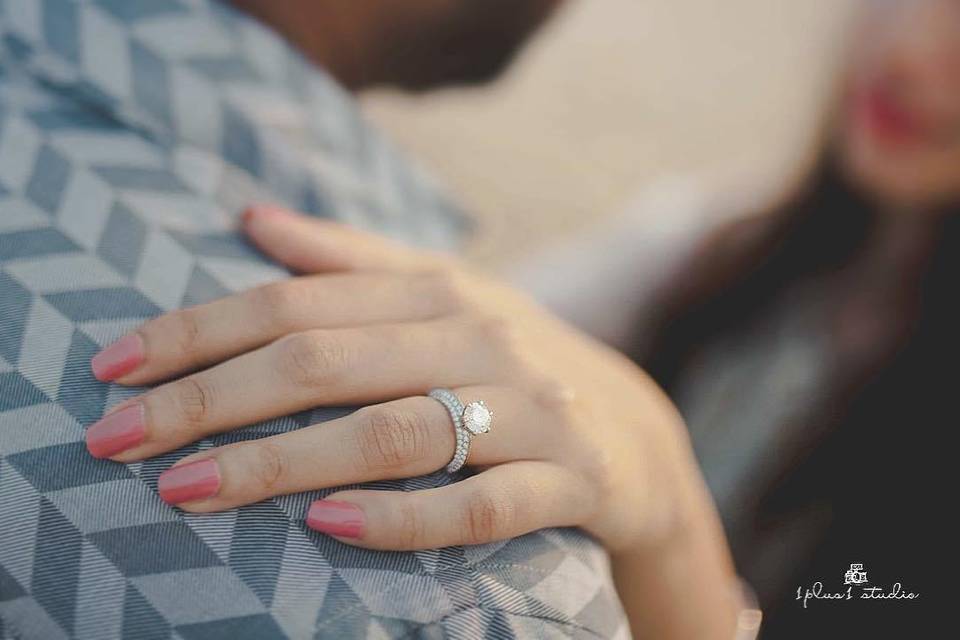 As Beyonce famously said, if you like it, you should put a ring on it! But we believe that if you truly love her, you must also put an exceptional and dazzling rock on her finger! Win her over with a stunning solitaire diamond. Not sure what that is? Well, this is why we exist—to shoo all your wedding planning blues away. We'll tell you all you need to know about the difference between solitaire and diamond rings and why you'll have significant other will feel extremely special if you give her a solitaire.
Surprise your loved one with a timeless artefact to depict your timeless love for them. Before you buy one, check out the main difference between solitaire and diamond rings.
The one for the one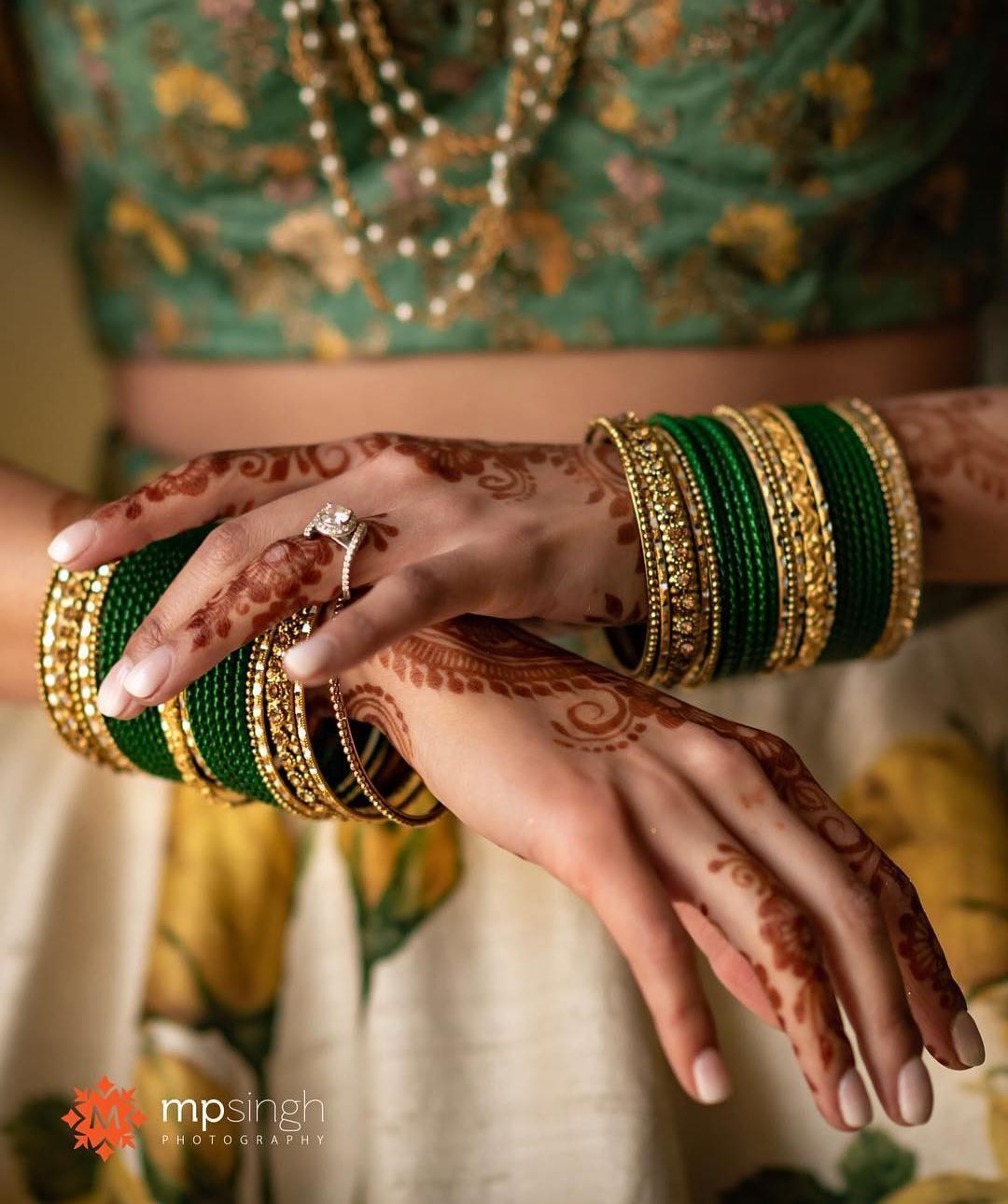 Image Courtesy: MP Singh Photography
The primary difference between solitaire and diamond is that to be tagged as a solitaire, the jewellery must feature a single diamond taking the centre stage. Regular jewellery features diamonds that are assembled in small clusters to achieve a magnificent dazzling look but a solitaire speaks for itself as its name 'soli' stands for solo. It emphasises the beauty and royalty that a single diamond can hold. It simply signifies that you have found the 'one'.
Uniqueness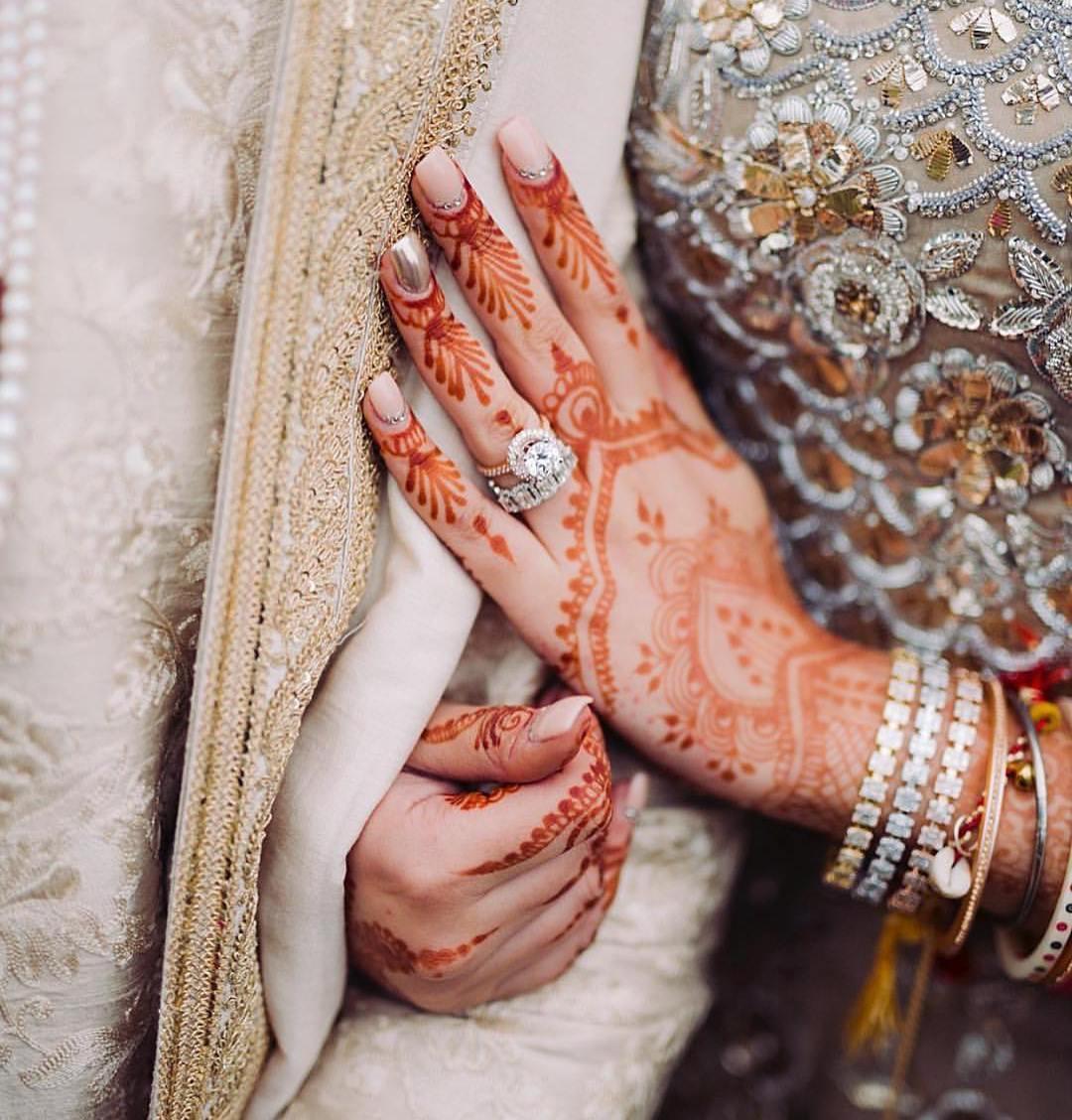 Image Courtesy: Sutej Pannu
The most sought after out of all the types of solitaire jewellery is a solitaire diamond engagement ring. Its origin dates back to the Victorian era and it has been considered the traditional engagement ring design ever since. The best part about the difference between a solitaire and diamond ring is that the solitaire diamonds are extremely rare gems due to their size. In fact, a solitaire diamond weighs more than 0.30 carats. This makes them all the more worthy and desirable for an engagement ring amongst every stone possibly available.
Shape & Cut

Though diamonds come in all shapes and can be further shaped or cut to maximise their brilliance, the difference between solitaire and diamond is that a solitaire's overall shape is naturally define, while regular cluster rings are shaped by the maker while the ring is being crafted. The most preferred cut for solitaires is a round cut when it comes to the engagement ring. Oval shaped, pear-shaped, marquise cut, cushion cut, emerald cut are some of the other cuts that you can consider for occasions like Valentine's day or an anniversary down the line. Being meticulous while shopping for the perfect engagement ring will definitely come handy and jotting down the difference between solitaire and diamond will make your shopping experience much easier.
Most attractive features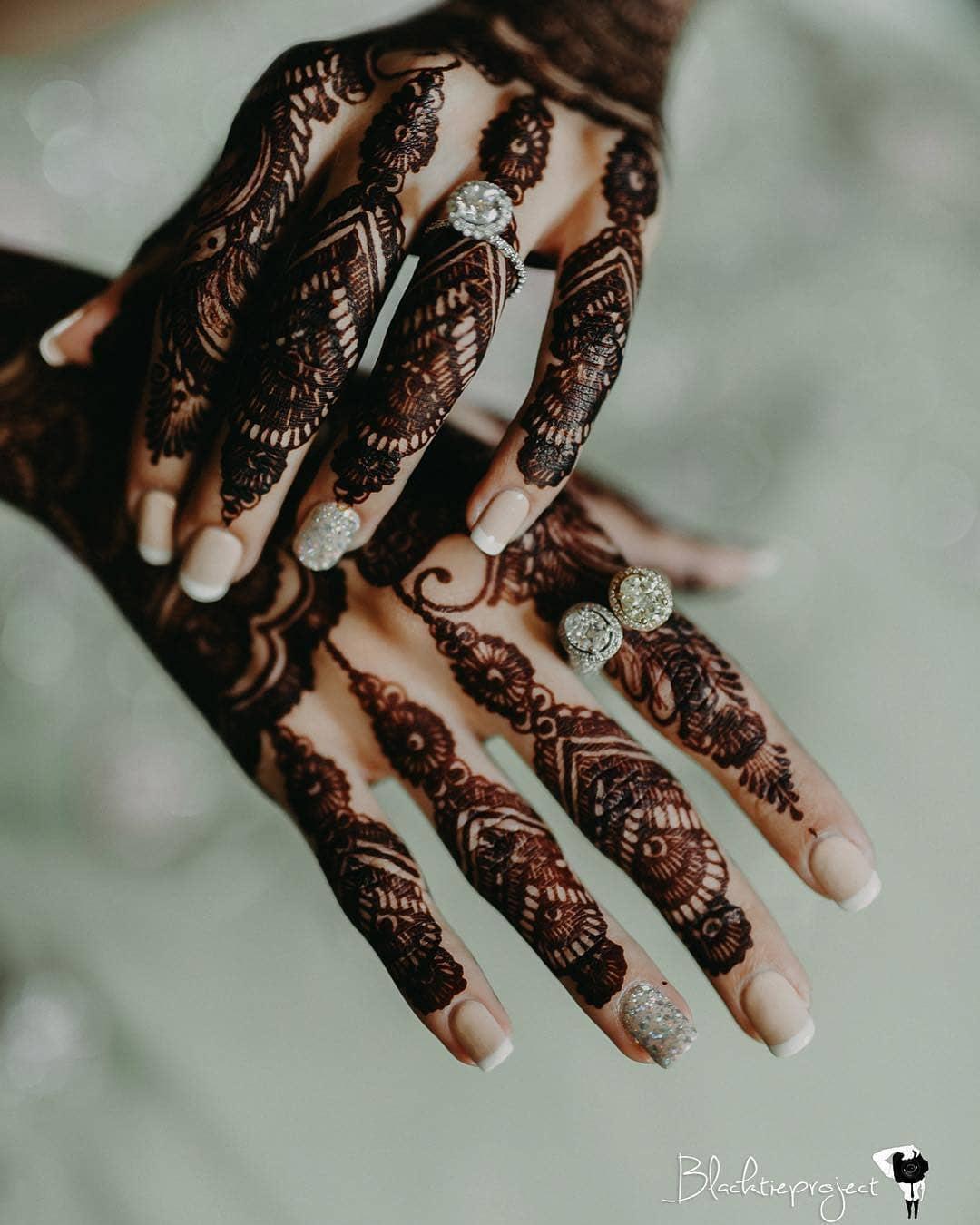 Image Courtesy: BlacktieProject
There is something about a solitaire that beats any other type of diamond-encrusted jewellery. It is the most reputed ring due to its sheer brilliance and the eye-catching effect that the rock holds. When it comes to the difference between solitaire and diamond, a single solitaire gem elevates the whole look and brings it to everyone's attention. It allows the light passing through the rock to bounce back and forth repetitively and just hold you in a daze, unlike any other rock.
It goes with everything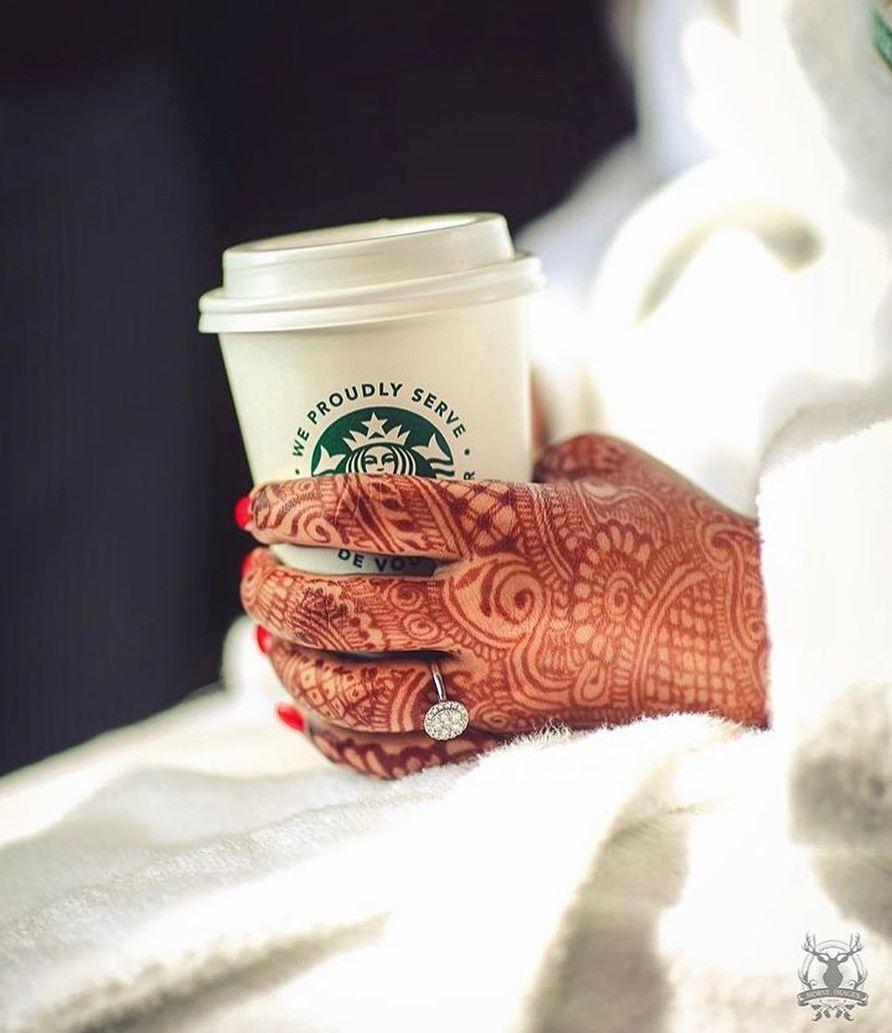 Image Courtesy: Morvi Images
The ring can be worn well with other ornaments and you don't have to worry about mismatching the metallic colours. It suits a saree as much as it suits a white wedding gown or a killer bridal lehenga. Now isn't that something just remarkable? When it comes to the difference between solitaire and diamond rings, the versatility factor is something that remains constant for both.
The Band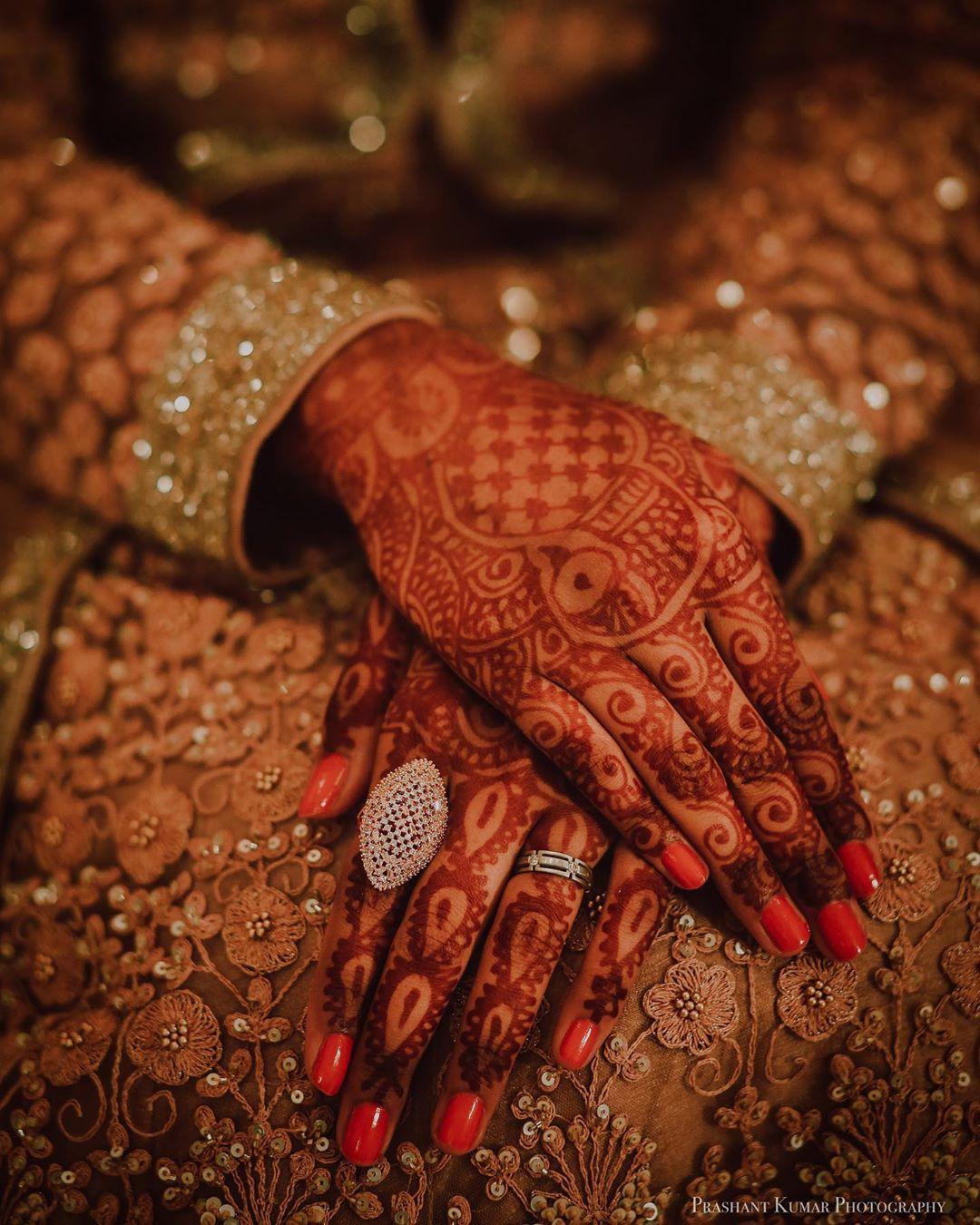 Image Courtesy: Prashant Kumar Photography
A diamond ring can have diamonds placed on the band but any ring will not have solitaires set on the band. Diamonds can be encrusted with other coloured gems like rubies, emeralds, sapphires to complement the rock and give an additional pop of colour but a solitaire diamond ring is distinctive with a plain or lightly diamond-studded band. That is yet another key difference between solitaire and diamond. Be it broad or slender, white or gold, the hero here will always be the single powerful stone in the centre of the band and that's what keeps it a class apart.
The Setting Choices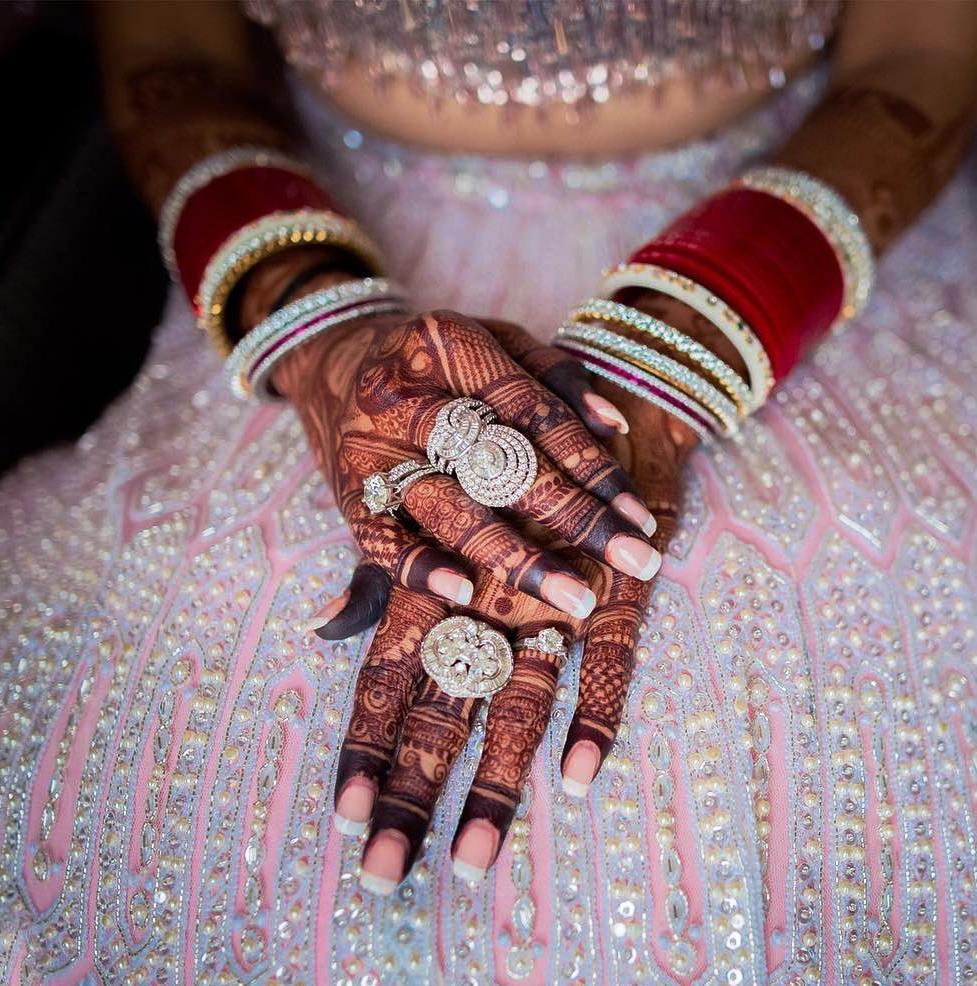 Image Courtesy: Recall Pictures
You can select a ring with several prongs that lift the diamond and keep it locked or go for a bezel setting that showcases the solitaire perfectly. You can also opt for a tension setting, which simply means the band holds the solitaire by force. This is the main setting preferred for solitaire diamond engagement rings. You can also opt for a thinner band to make the solitaire stand out beautifully against your finger.
When you're shopping for your engagement ring, keep in mind to not only consider the 4 C's of diamonds which are the colour, cut, clarity and carat weight but also the certification and colour code. Use a gem-magnifying glass to observe the solitaire deeply or just head to a trusted jewellery vendor. Most of the times you will find yourself drawn to a certain ring but always be cautious while making this once in a lifetime decision and keep in mind the above pointers for the difference between solitaire and diamond.
Check out these jewellery stores near you that offer great rings!