Wedding Diamond Rings With Price List As Spotted On Bollywood Brides
A low down on the diamond rings of our favourite Bollywood divas and the worth of their solitaires. Which husband put a richer ring on it? Let's find out!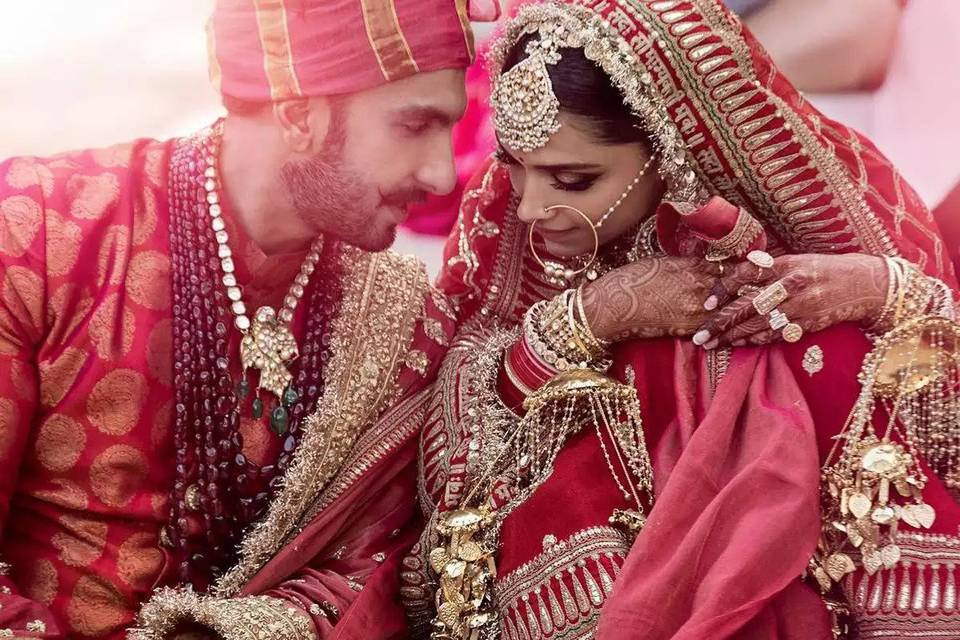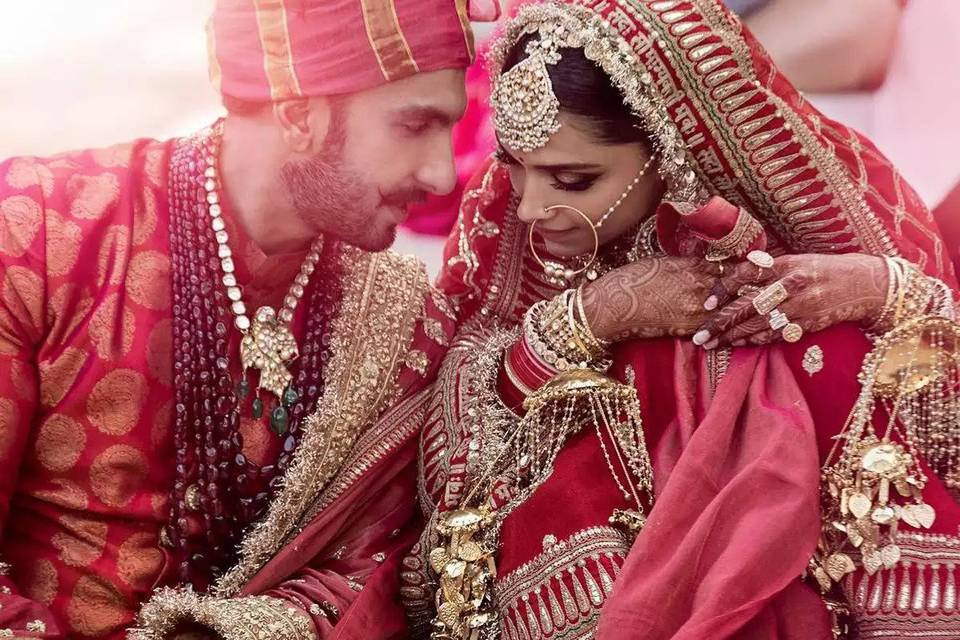 Image Courtesy: Deepika Padukone's Instagram
The first question that anyone asks the bride-to-be is to show her engagement/wedding ring. The next question that pops up in our minds but is something we cannot ask is how much is it worth? Celebrities are no exceptions in this department, but because they are celebrities, we get to know every big and small detail about their weddings, provided how much the privacy tag allows us ardent fans to peek into the celebrations!
The last couple of months have seen many surprising weddings taking place in the country (and outside) with some of our favourite Bollywood divas getting married in the most extravagant yet private ways possible.
Their fairytale weddings have made us all teary-eyed and dreamy, wishing the twinkling stars to bestow upon us even a quarter of their wedding experience for our own weddings. But one thing that is truly unmatched is how much their husbands have splurged to impress their lady lucks with an invaluable wedding band.
Sparkly, sophisticated and spectacular; these wedding rings are benchmarks that we all wish to match with our own wedding rings. Without further ado, let us share with you the diamond rings with price list that our Bollywood actresses flaunt with elan!
Sonam Kapoor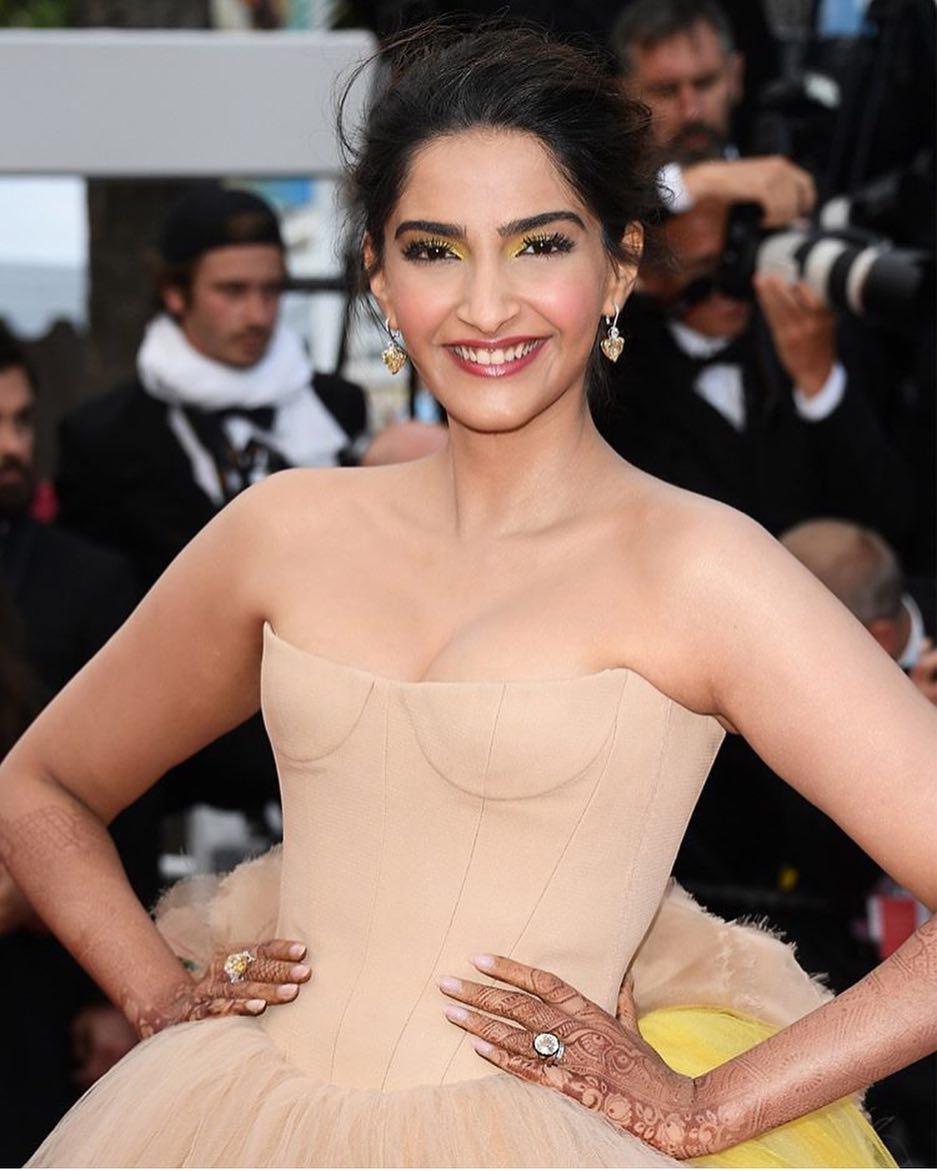 Image Courtesy: L'Oeal Paris
This Cannes regular was spotted on the red carpet right after getting married to her long-time beau, Anand Ahuja. With henna stains still fresh, the shutterbugs clicked her all smiles and the world watched. But what caught the attention of the world was her shinning over-sized solitaire that, as the rumours claim, costs ₹90 lakh. Sonam Kapoor is known for her style sense and being the fashion icon of the country.
But it is her now-husband, billionaire Anand Ahuja, who put style to a diamond wedding ring and got shortlisted on our diamond rings with price list with 100 points from us on being so classy with his choice!
Priyanka Chopra Jonas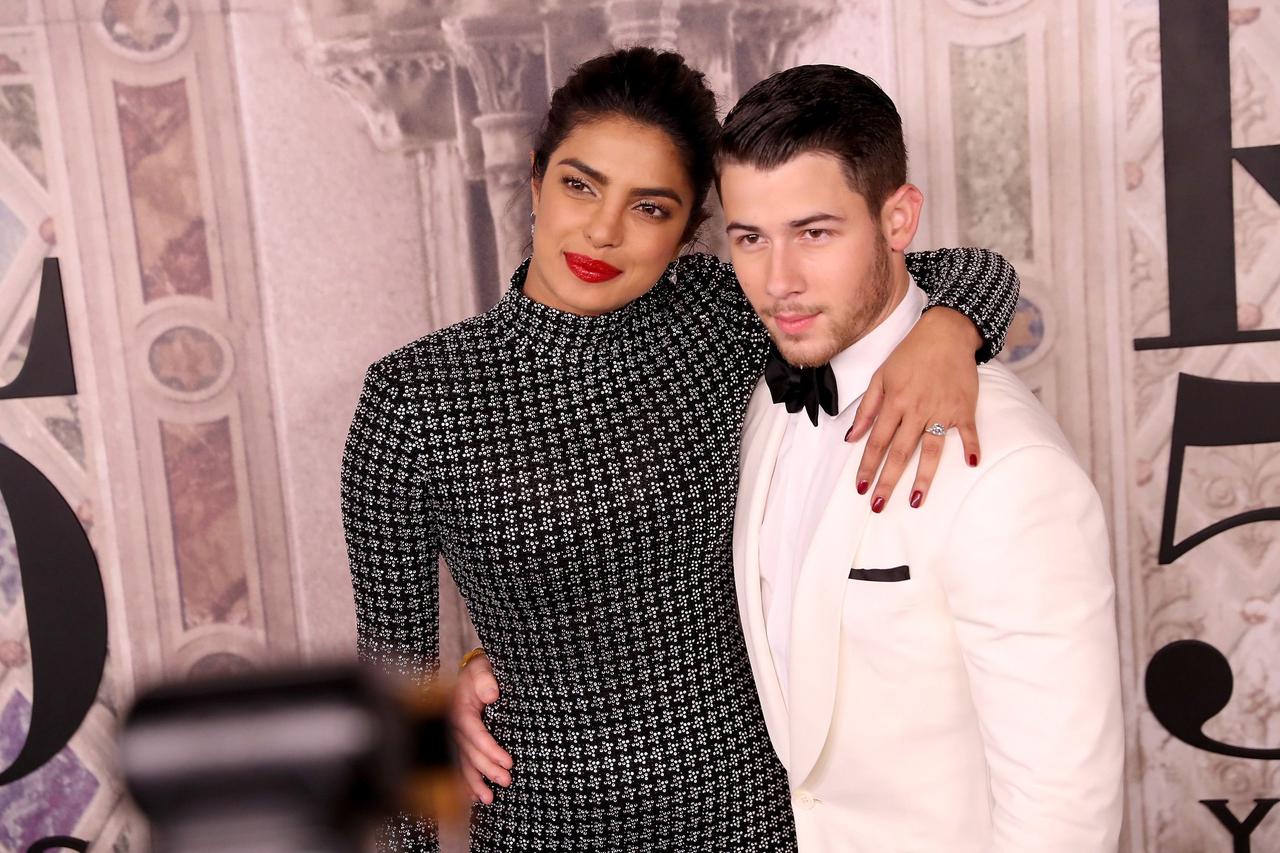 Image Courtesy: Town And Country Magazine
We all know that Nick Jonas got the famous Tiffany's shut down to purchase a wedding ring for his lady love, Priyanka Chopra Jonas!
If this famous singer could bring such a famous label to a halt on a working day, the ring had to be a heartbeat-stopper as well! Controlling our gasps, let us inform you that the cushion-cut solitaire set in platinum and supported with small baguette diamonds cost Mr.Jonas $300,000 which comes down to approximately ₹2.1 crore in Indian Rupees.
This global celebrity couple surely knows how to take the biggest slice of our diamond ring with price list away!
Anushka Sharma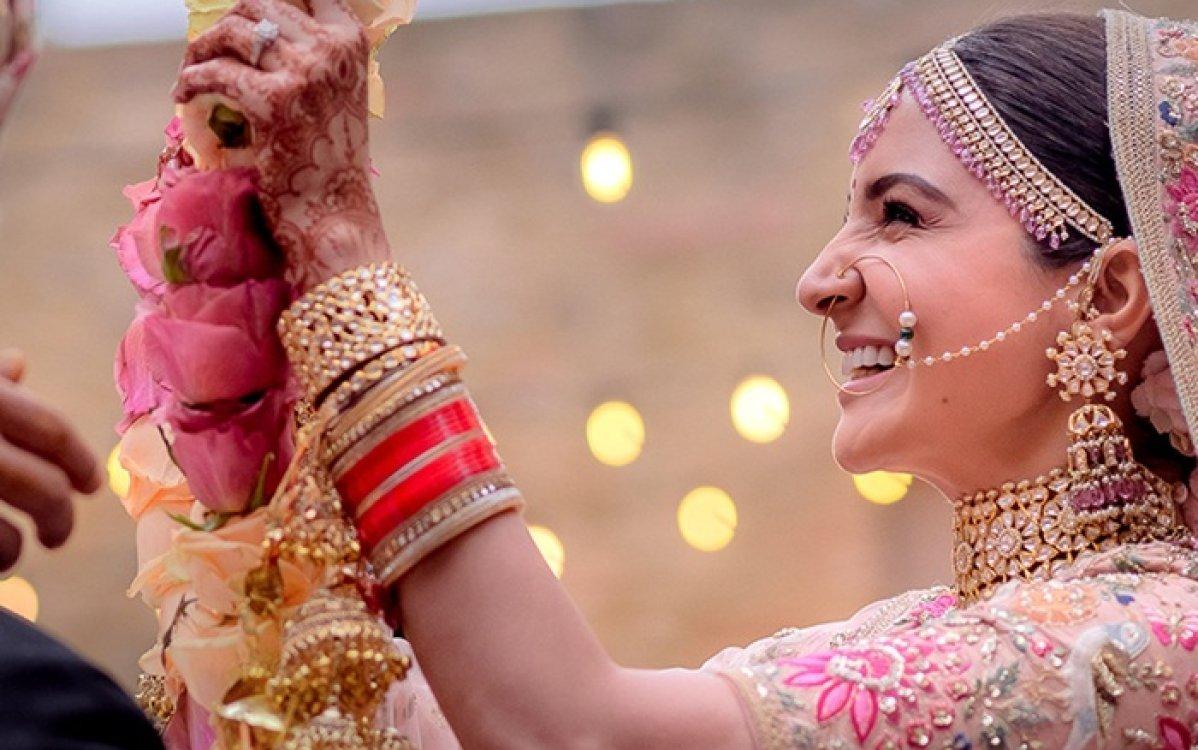 Image Courtesy: Free Press Journal
This wedding was a hushed and sudden affair with no news given to the media whatsoever. What comes naturally with such high profile private wedding means there were several rumours with regards to what wedding ring did Virat Kohli gifted the bride-to-be.
What the concrete resources confirmed was that Virat was quite particular about the type of ring that he wanted to gift Anushka on their wedding. The search went on for months and the decision was finally settled with the ring of the rings designed by an Austria-based designer for the actress. The sparkly solitaire costed Virat approximately ₹1 crore, making it to our diamond rings with price list of the season.
Deepika Padukone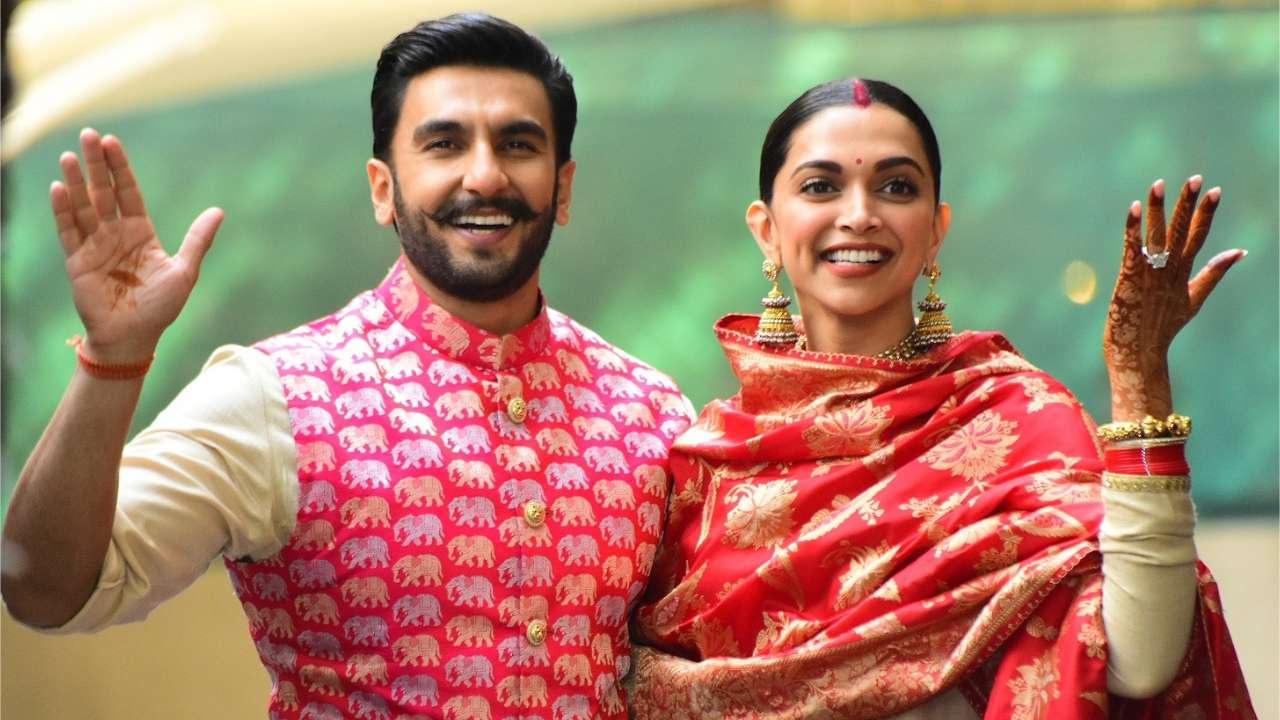 Image Courtesy: DNA India
All eyes were on Lake Como, where the power couple Deepika Padukone and Ranveer Singh decided to get married. With all of their fans glued to their TV screens, wishing to catch a glimpse of the most quirky couple of the industry, we waited patiently to check out the images reflecting their ensembles for the wedding laters.
But what caught our attention more was not her wedding lehenga, or not how gorgeous and goddess-like Deepika Padukone looked like as a bride, but the fact that she was loaded with way too many precious rings to find out the one that Ranveer gifted her for marriage. The radiant-cut ring chosen by Ranveer was by Tyaani, a Karan Johar label. The ring is estimated to cost between ₹1.4-2.8 crore which makes it the #1 on our diamond rings with price list!
These diamond rings with price list are total wedding goals that we would love to sheepishly pass on to our to-be-husbands or husbands (for anniversary purposes). Don't you agree?
These rings are unique, have been designed keeping in mind a lot of thought based on the sentiments of the husband-to-be and are a statement maker that all the celebrity brides love flaunting wherever they go. We are sure that with this diamond rings with price list comes a list of insurances been done for them as well. But isn't all this glamour and details that make a celebrity's life worth following and admiring more?
Tell us which among these diamond rings with price list happened to be your personal favourite? We cannot pinpoint on just one!