Check Out These Creative Customised Indian Wedding Cards!
Here is a list of 9 interesting customised Indian wedding cards that tie in traditional design elements in the most creative ways possible!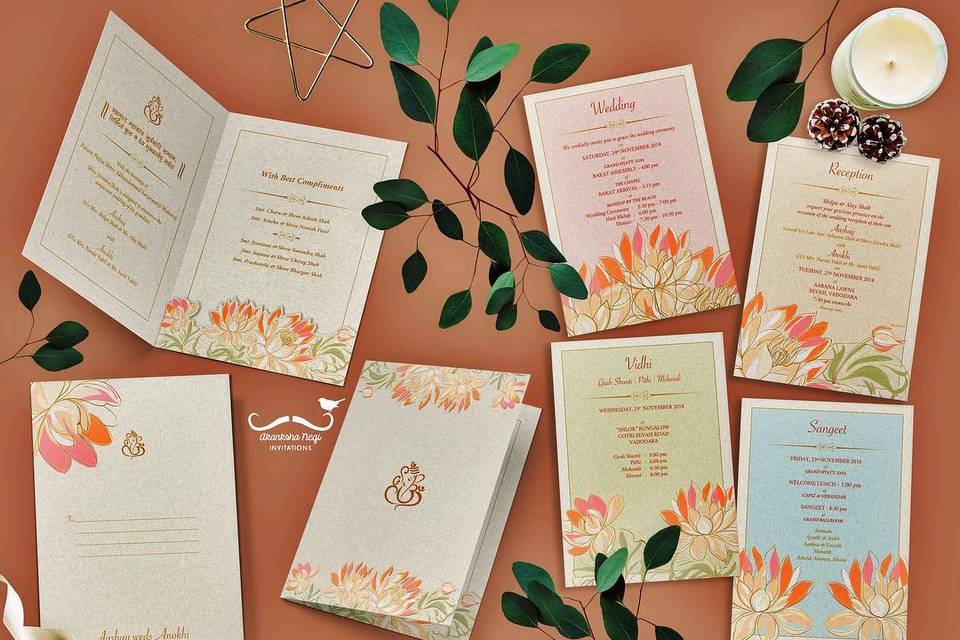 Are you bored of seeing the same old wedding invite templates during the wedding season? Most wedding invites that we receive have a similar theme that leaves the impression that you have played it safe and not put too much thought into the design of the card.
If you want to raise the bar of your wedding celebrations, you should focus on each detail to make it a great event. The wedding invitations help your guests get a sense of who you are as a couple, so you would want to kick start the wedding celebrations on the right note.
So, keeping this in mind, we have curated a list of 9 customised Indian wedding cards that take a creative spin on wedding invitations while tying in design elements inspired from traditional Indian art forms.
1. Colourful Wedding Invitation with Mughal inspired design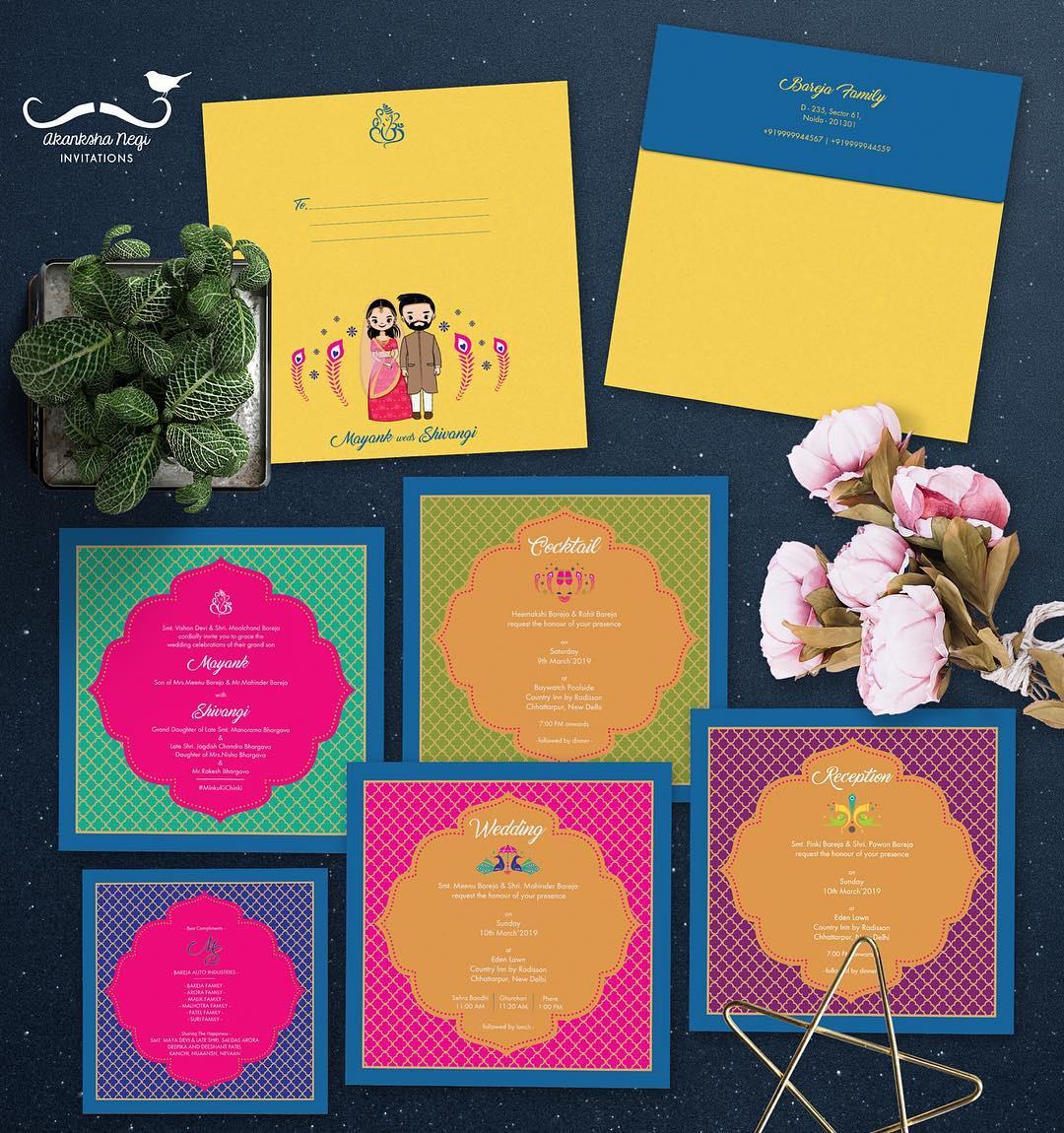 Here we have a bright and colourful wedding card that takes design influences taken from Mughal architecture. In fact, the design of the invitations looks straight out of a monument from Mughal times. The bright colours and the cartoonish caricatures of the bride and groom make for an interesting example of customised Indian wedding cards.
2. Banana leaf style wedding invite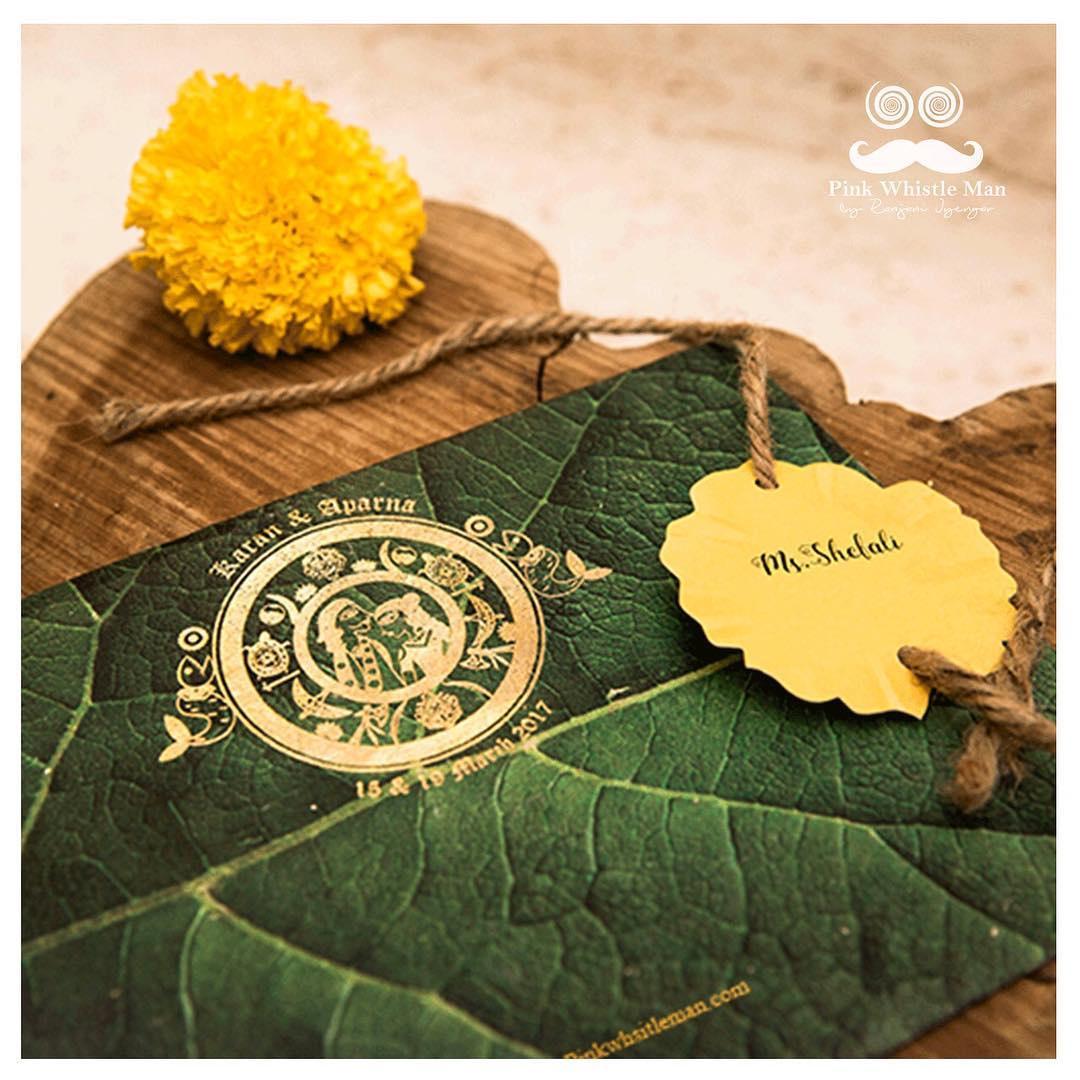 Here is an example of another interesting style when it comes to customised Indian wedding cards. The invite is wrapped in a green hand-made paper that mimics the way things are wrapped in banana leaves in many south Indian cultures. The thick brown thread that is tied around the invitation makes it looks rustic and organic and adds to the aesthetic appeal of the design.
3. Black wedding card with traditional caricatures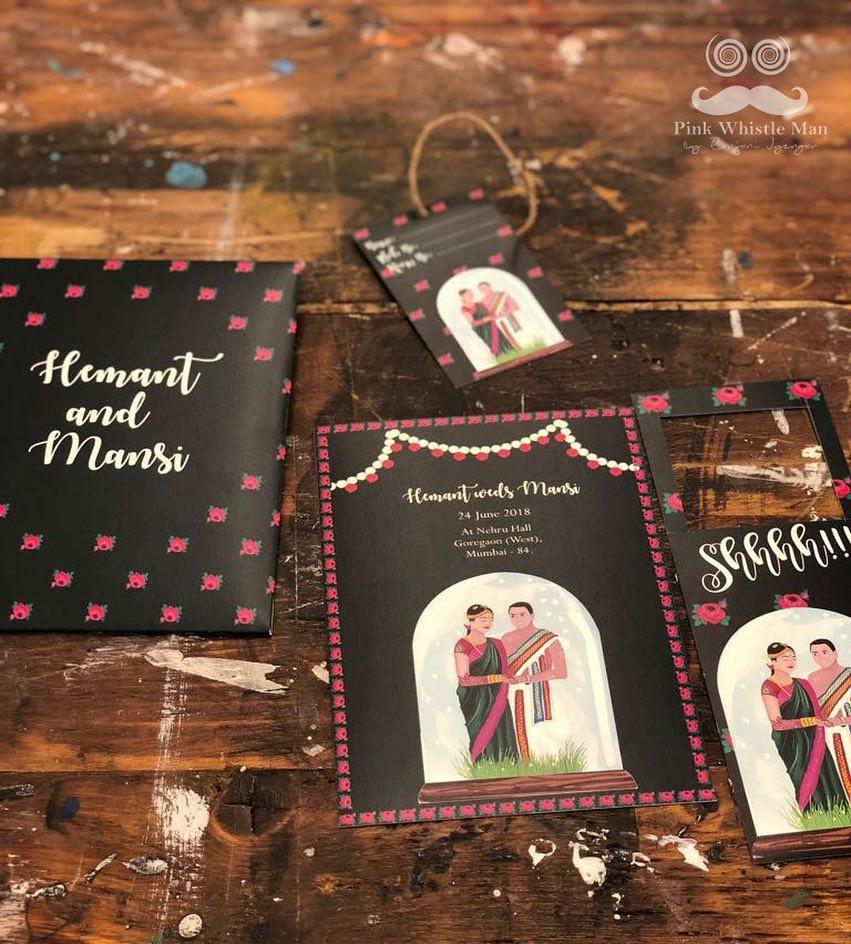 This black wedding invitation card provides a breath of fresh air from the usual light coloured wedding cards. It features an adorable drawing of a south Indian couple dressed in traditional wedding attire and the touches of floral design add to its appeal. You can also take inspiration from such an invitation card by using such cute drawings that mimic the bride and groom and ties them in with their traditions.
4. Wedding invitation with a camel graphic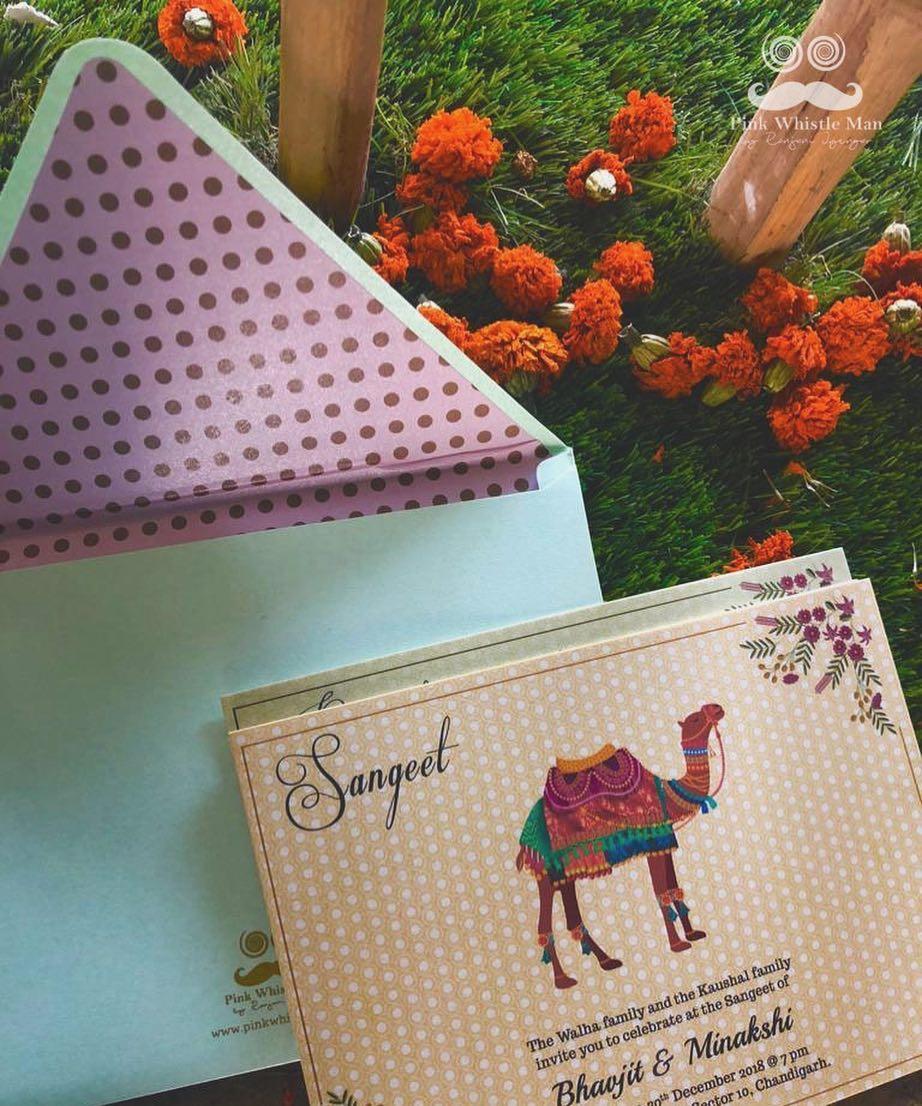 Another interesting customised Indian wedding cards idea can be to incorporate quirky elements which have been commonly associated with many Indian cultures like this camel. The pastel colours and the colourful designs make for a very unique wedding invite that is sure to stand out and will definitely be appreciated by your guests for the creativity that you put into the wedding invitation card.
5. Tying the knot graphic for a wedding invitation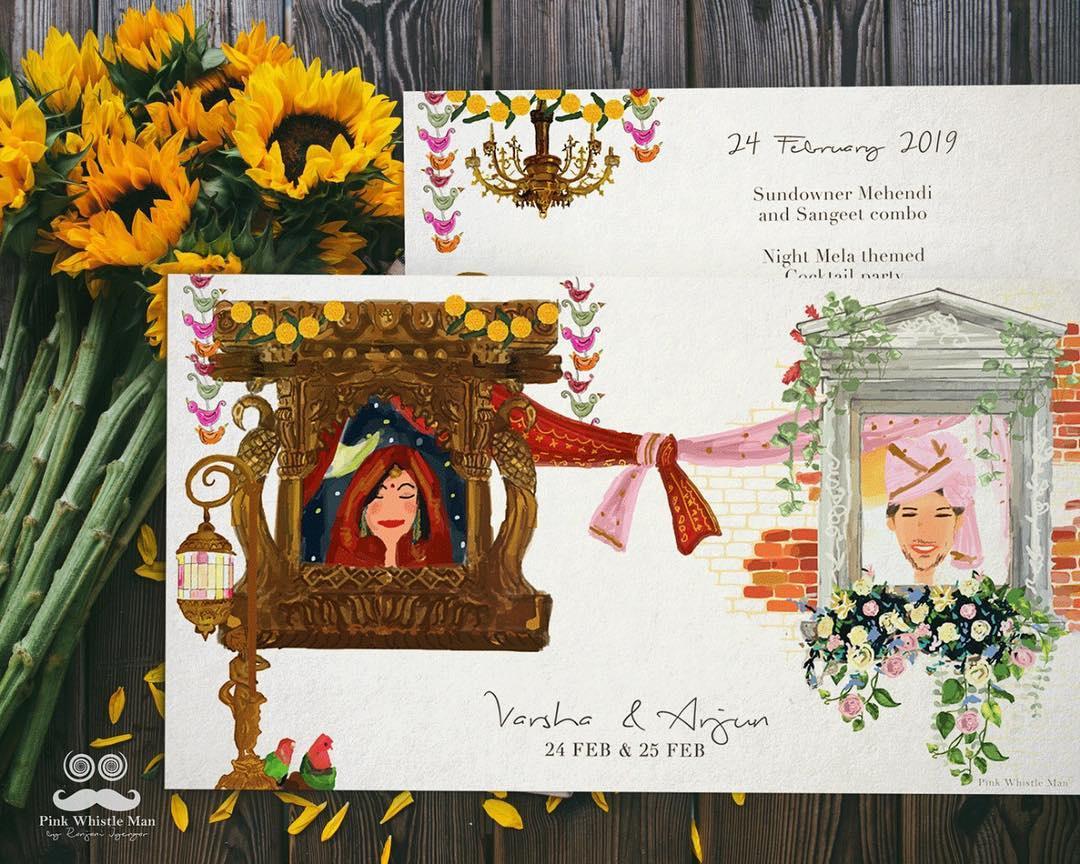 Next, on this list of customised Indian wedding cards, we have this unique wedding invitation with a caricature of the bride and groom tying the knot on their big wedding day. The artwork looks like a scene from a grand wedding and shows the bride and groom right as they become husband and wife.
6. Oil painting inspired wedding invite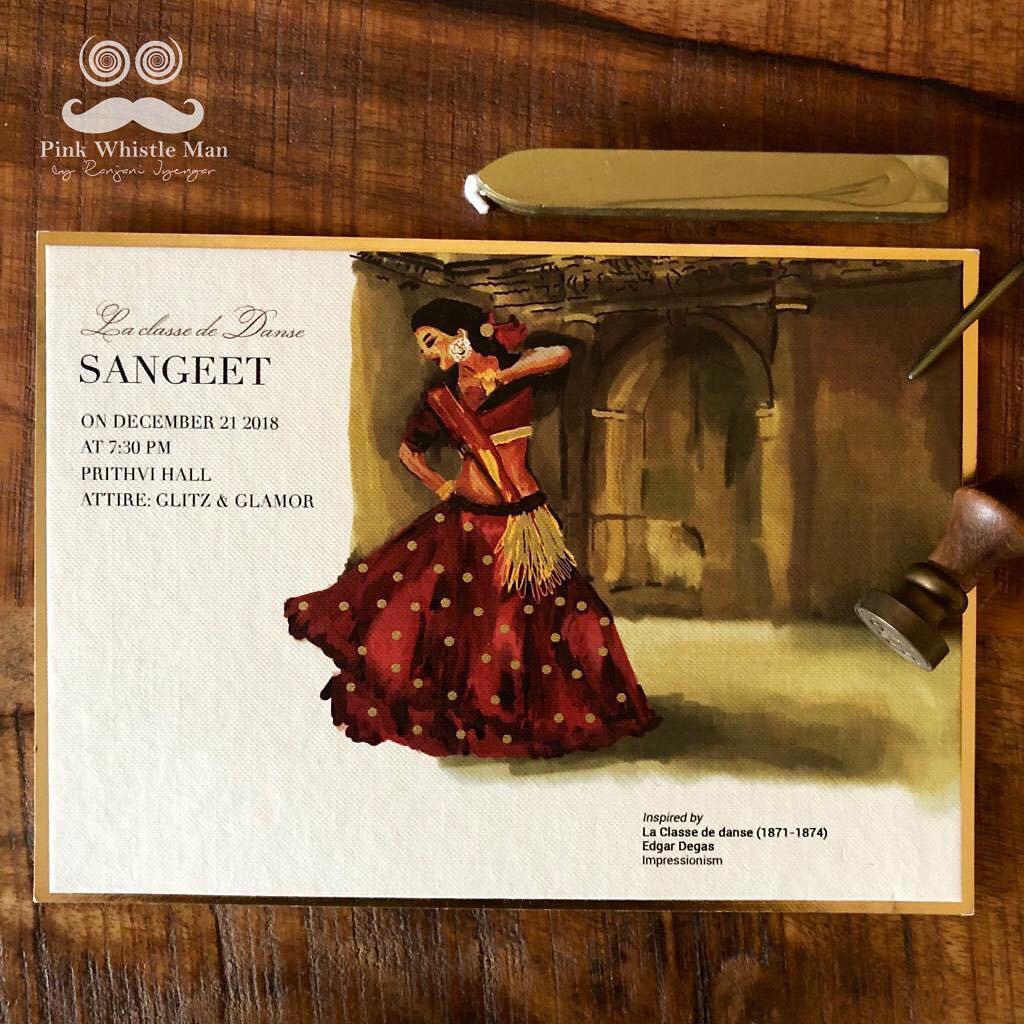 Here, we have another wedding invite with an artistic design influence. The design looks like a beautiful oil painting of a traditional Indian dancer. Such customised Indian wedding cards are very relevant for a Sangeet ceremony, tying in tradition with a creative twist.
7. Wedding card with a peacock design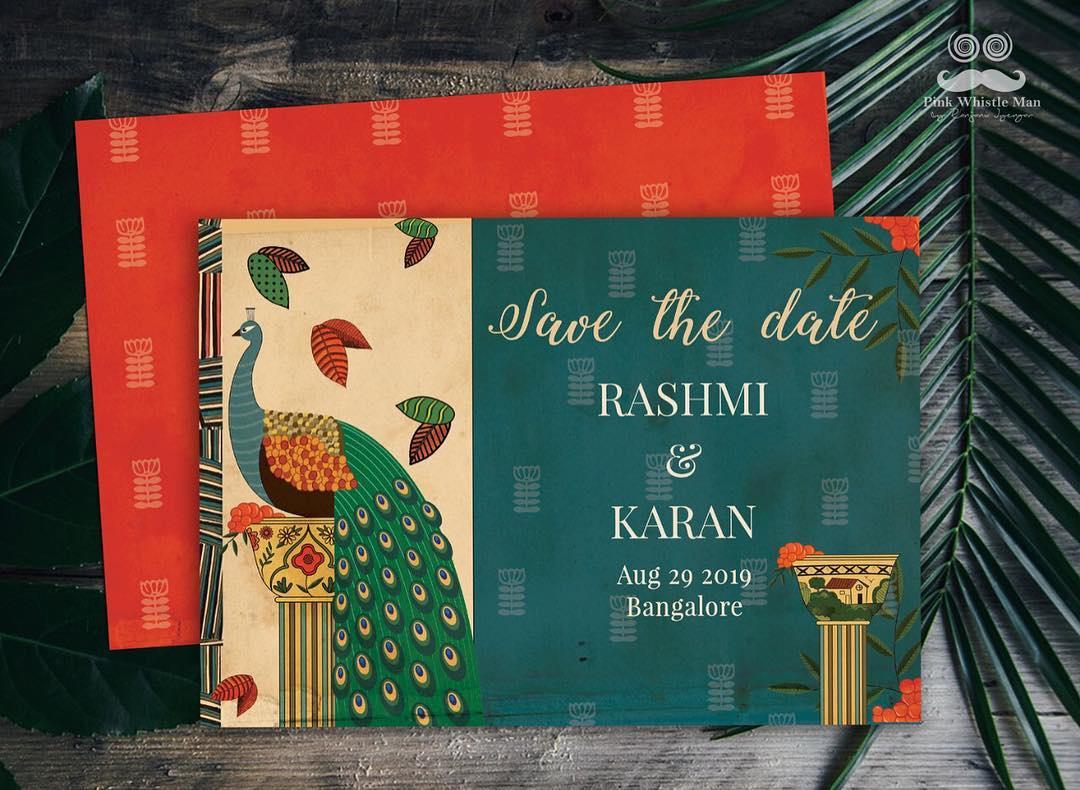 Peacocks have long been used in Indian designs to make things look beautiful and royal. A peacock is a symbol of beauty and prosperity and adds a lot of charm to the design of the wedding card. You can also take inspiration from such beautiful designs for your wedding card.
8. Blending in different design touches for your wedding card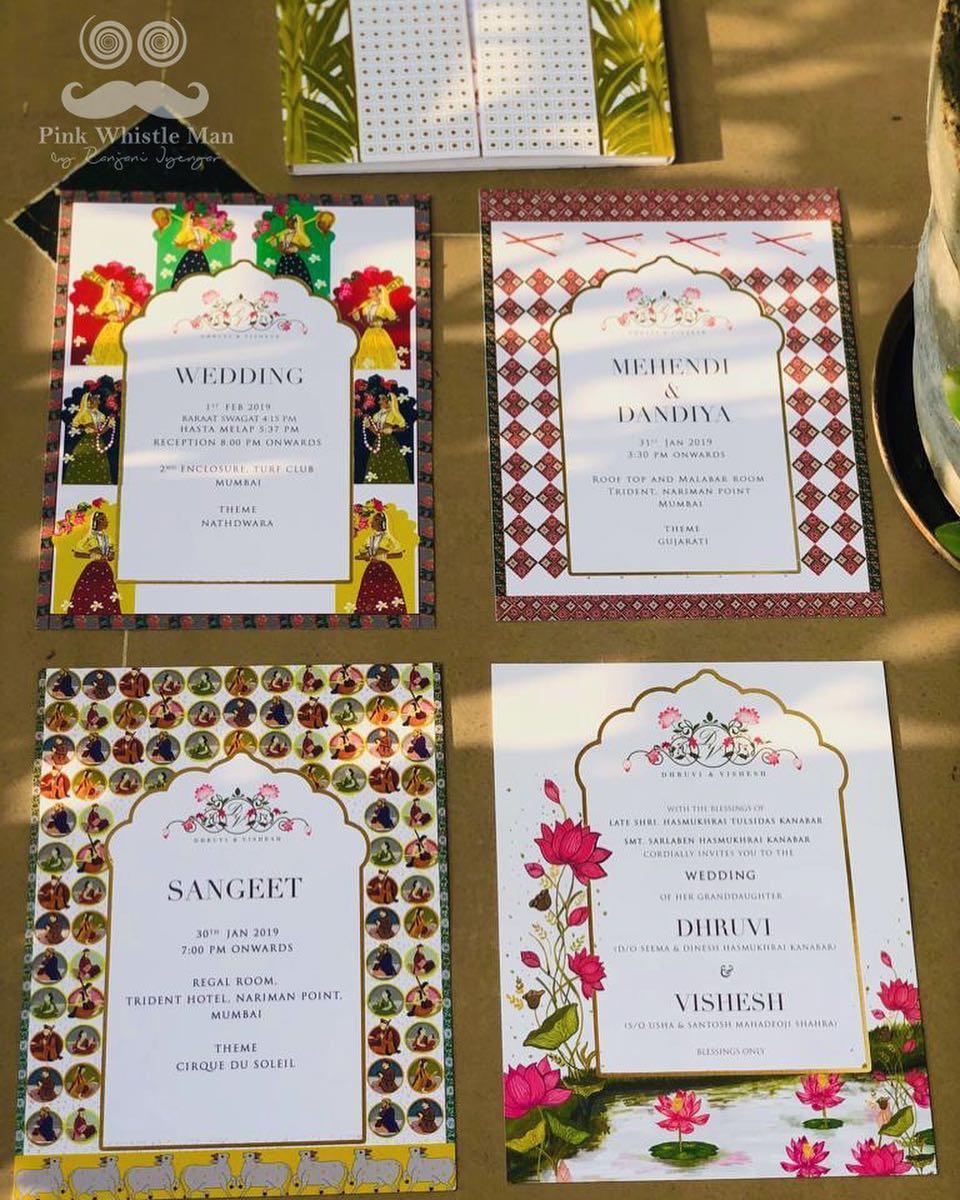 Next, on this list of customised Indian wedding cards, we have this unique wedding invite that shows different elements of traditional Indian designs on different pages. Each page has a different design in bright colours that looks very appealing. These designs do a great job of tying in different traditional patterns and designs.
9. Quirky sewing kit inspired wedding invite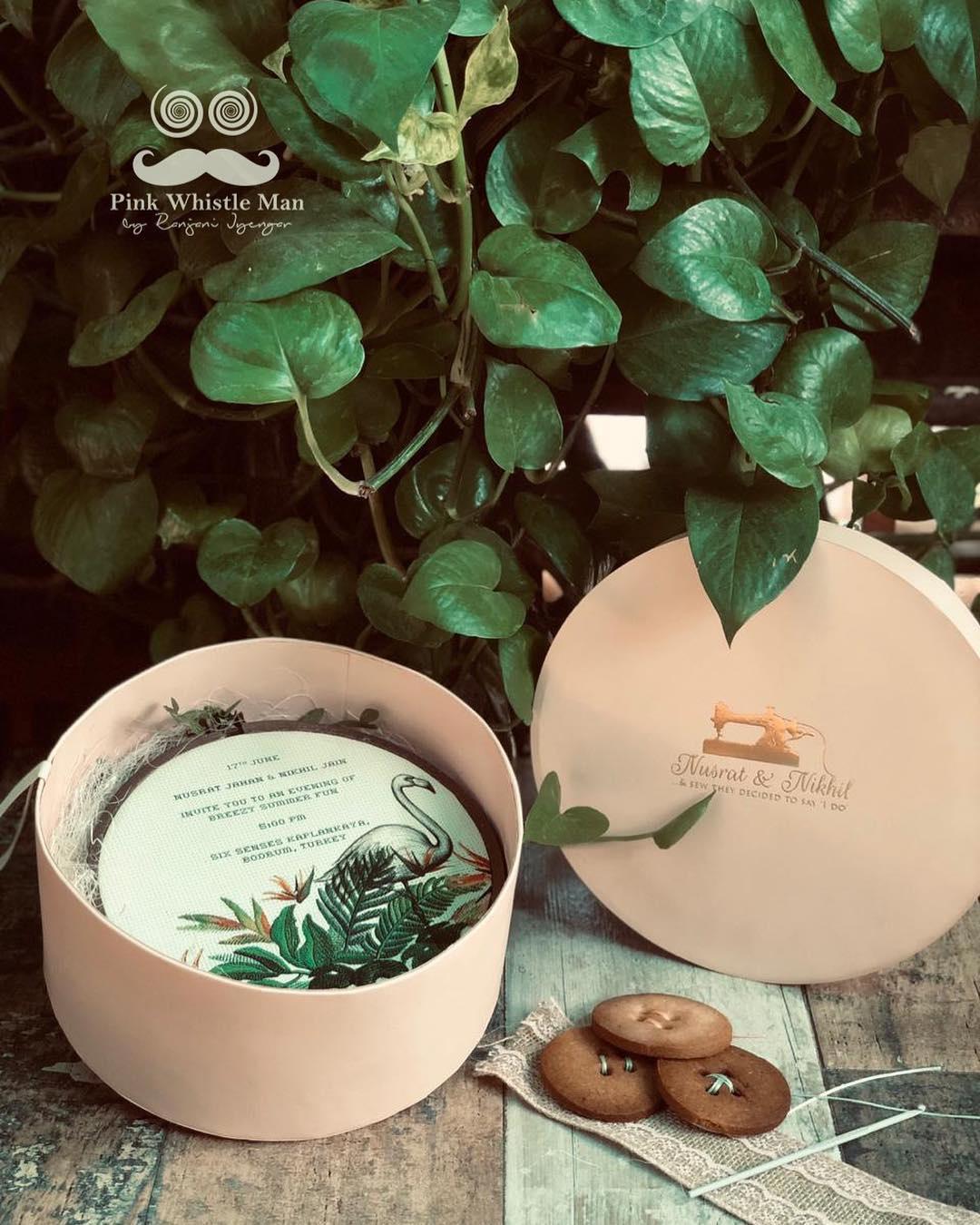 There are little things that we have in our houses that can have a significant meaning in our lives. Check out this example of customised Indian wedding cards that use this idea. The invite is designed like a sewing kit box that is very commonly found in many Indian homes. So taking inspiration from this wedding invite, you can design your wedding cards that are inspired by such things that have some meaning in your life.
Wedding invitations can be as creative as you want them to be, so we suggest that you take some time and create the most spectacular customised Indian wedding cards that set the right tone for your wedding festivities. We hope that this article inspires you to create the most creative wedding invites for your wedding.
Feeling inspired by these customised Indian wedding cards? Get in touch with these card vendors near you!