Met via Matchmaking - The Story of 2 Couples Who Met Through Shaadi.com
Arranged marriages have their own charm in India and to celebrate that, we bring to you the stories of 2 couples who met via matchmaking on Shaadi.com. Read to know more.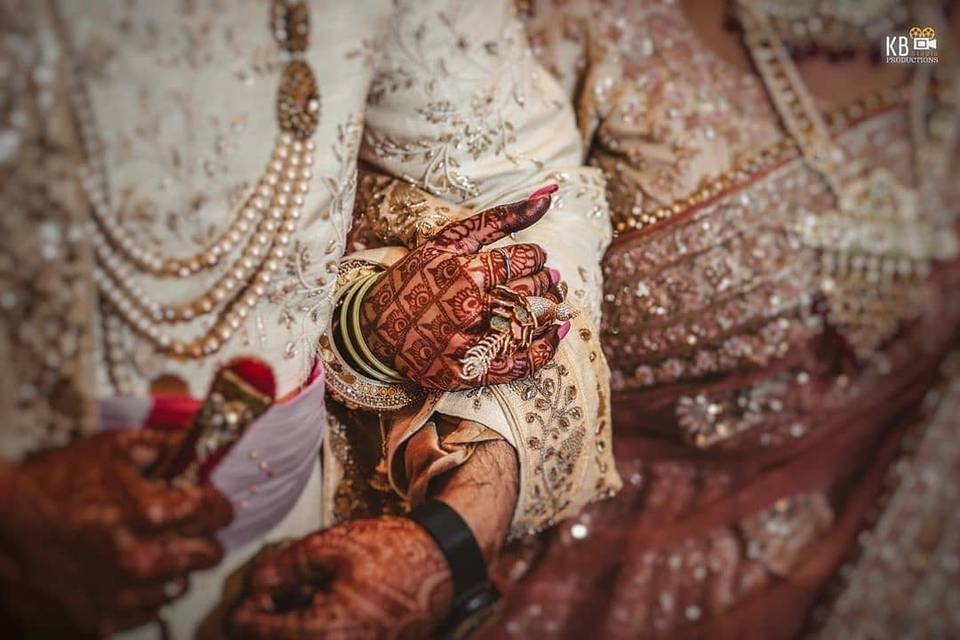 The age-old traditions of matchmaking in India had evolved and the significant role played by technology in today's matchmaking process is spectacular. From having someone in the family look for the ideal bride/groom for the sons and daughters in the house, to getting on the computer and creating a profile on an online matrimonial website to find the ideal match - the process of Indian matchmaking has come a long way.
In fact, the idea of matchmaking is doing its rounds of the internet with the Netflix show Indian Matchmaking and the trail of mixed emotions that it has stirred among the people. There are many professional mediators like Sima Taparia from Mumbai who are instrumental in introducing two people and their families. However, the alternative option where the websites like Shaadi.com match the requirements and help people find their ideal match is being used increasingly by the millennials.
Many GenZ and millennials might still be iffy about the whole process and to help you understand and appreciate the beauty of matchmaking and arranged marriages, we bring to you the story of two couples - Arushi & Prakhar and Sucharita & Abhi. These two couples found their soulmates through the matrimonial website Shaadi.com and tied the knot to find a happily ever after.
The Story of Suchi & Abhi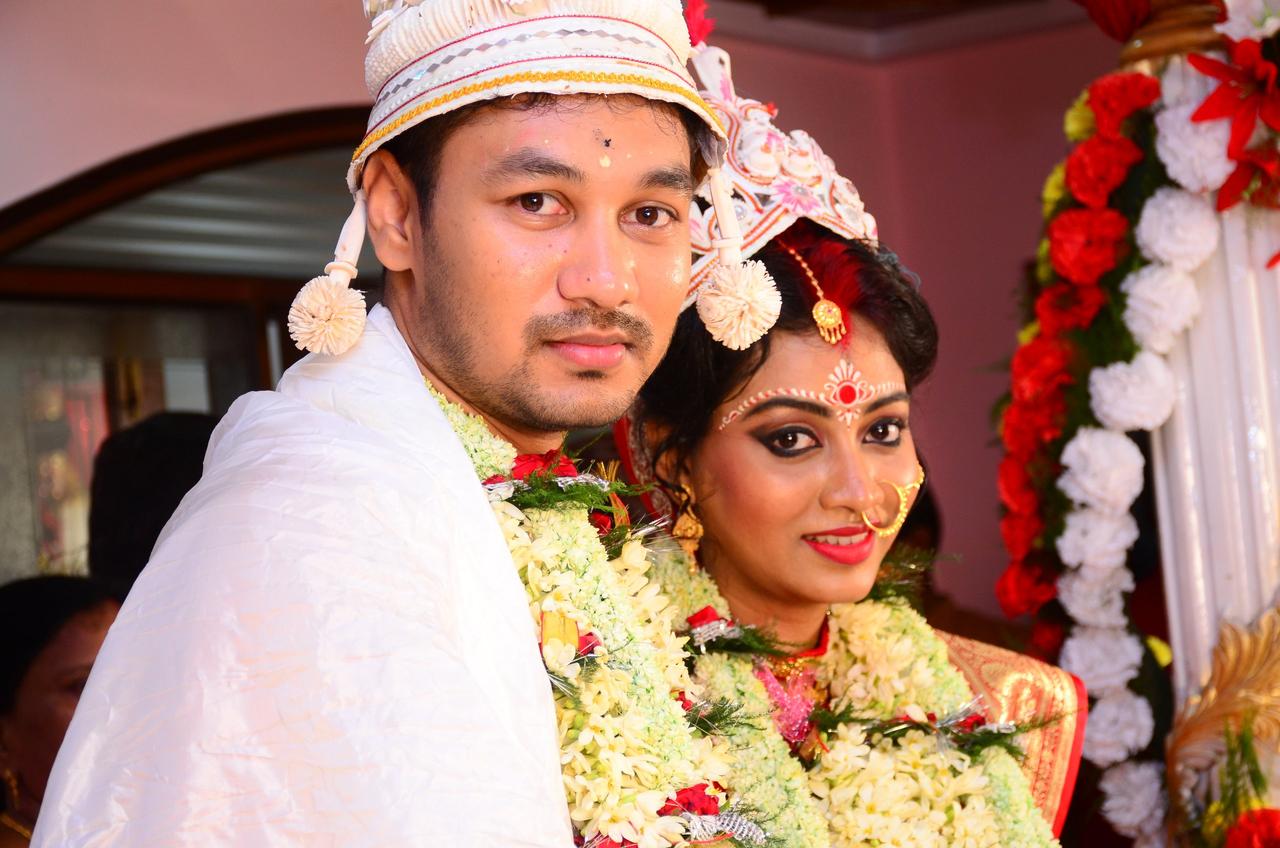 Bollywood movies and Indian soaps have taught us how getting ready for an arranged marriage meeting is super awkward. Based out of the United States of America Abhi and Suchi are one happily married couple.
Abhi was in the states and Sucharita was in Mumbai working in a corporate. What were the odds of them crossing paths? But it all started when their families decided that they would be suitable for each other by considering their profiles on Shaadi.com. Their first text soon turned into occasional phone calls and finally, video chats and things got all rosy.
On being asked about her feelings when she was getting ready for the arranged marriage meeting Sucharita says, "It was a mixed bag of feelings. I had honestly never envisioned myself in an arranged marriage setup. But I wasn't forced to consider it as an option. I rather took it up as an interesting opportunity to get to know someone genuinely interested in settling down rather than meeting someone who is just exploring options for a short/long term relationship. I think I knew that I was ready for the real deal when I signed up for it."
Their Journey from Shaadi.com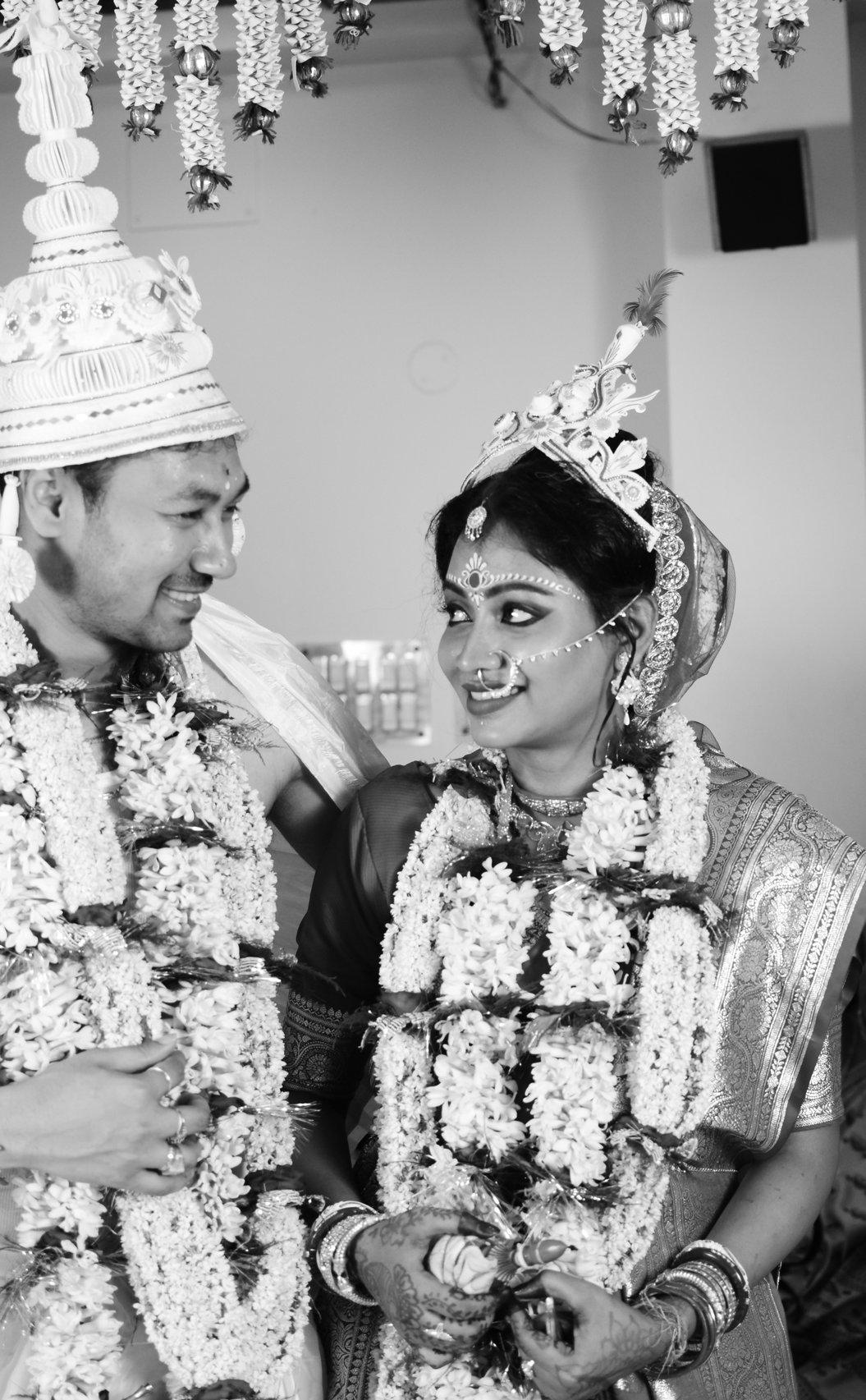 The process of enlisting your profile on a matrimonial website requires you to jot down your expectations and requirements. On being asked about their Shaadi.com profiles, Sucharita says, "Both of our profile requirements were pretty similar. We both had simple and straightforward points like education, an age bracket and similar community. So that there's no clash of opinion and culture when it comes down to families getting along with each other."
Expectations of Finding a Partner through Matchmaking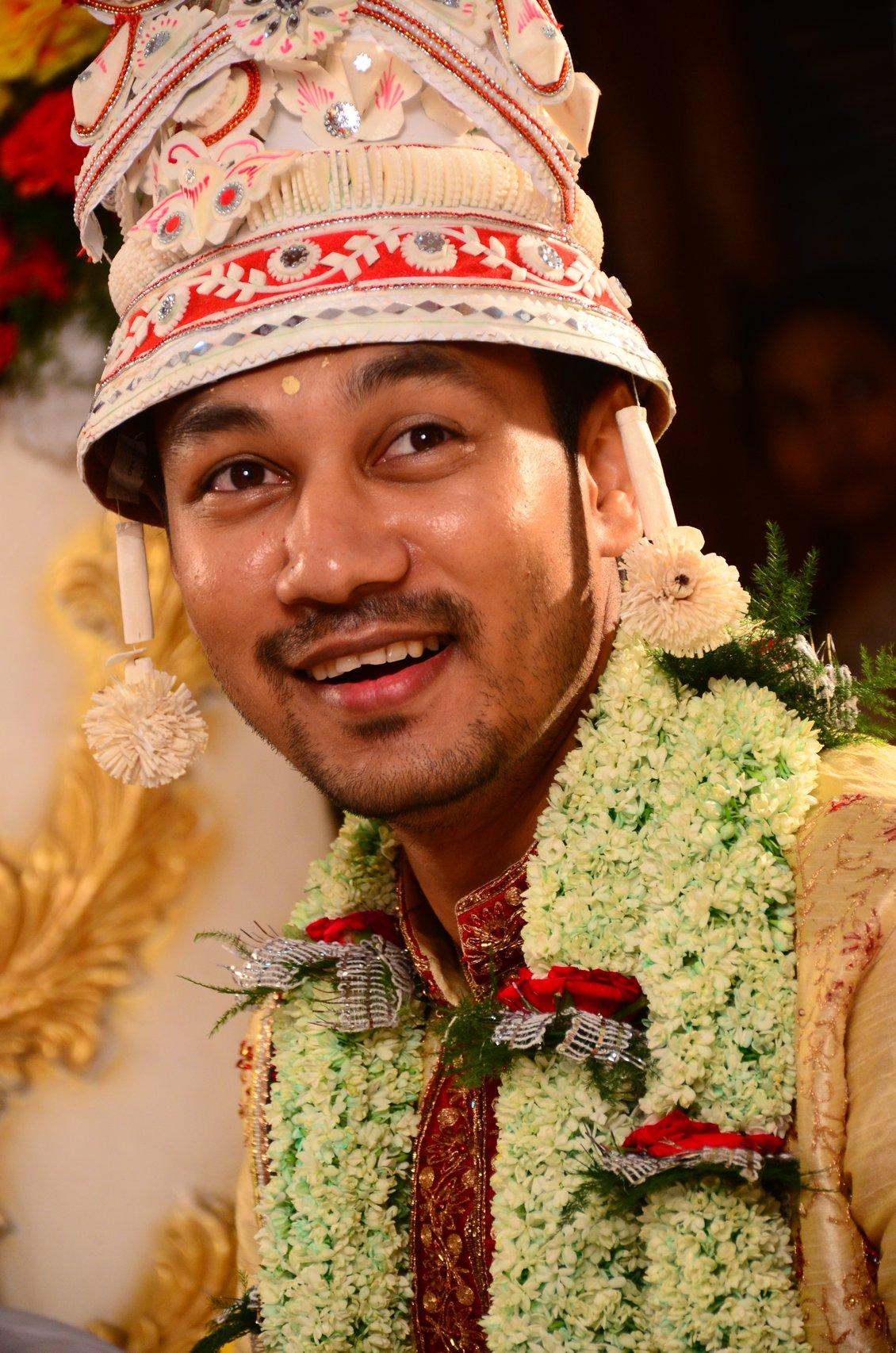 Sucharita, like every other girl, had expectations of how her partner must be. She says, "We all have a vague idea of a perfect person when it comes to marriage. But every person has their own flaws and that's what makes them unique. Obviously, in the beginning, we just focus on the pointers/requirements and once they're met, we then move on to the next phase- knowing each other. That's when you delve deeper into each other's lives, upbringing, perspective on different things and situations. There are similarities and differences in opinions. But what matters is if we can find our calm in the middle of all the chaos. And we found that it was easier to overlook a few differences or laugh over it. And then it seemed easy to communicate and share more of ourselves with each other."
Also read: 5 Things To Do Before Wedding If You're Having An Arranged Marriage!
And They Finally Met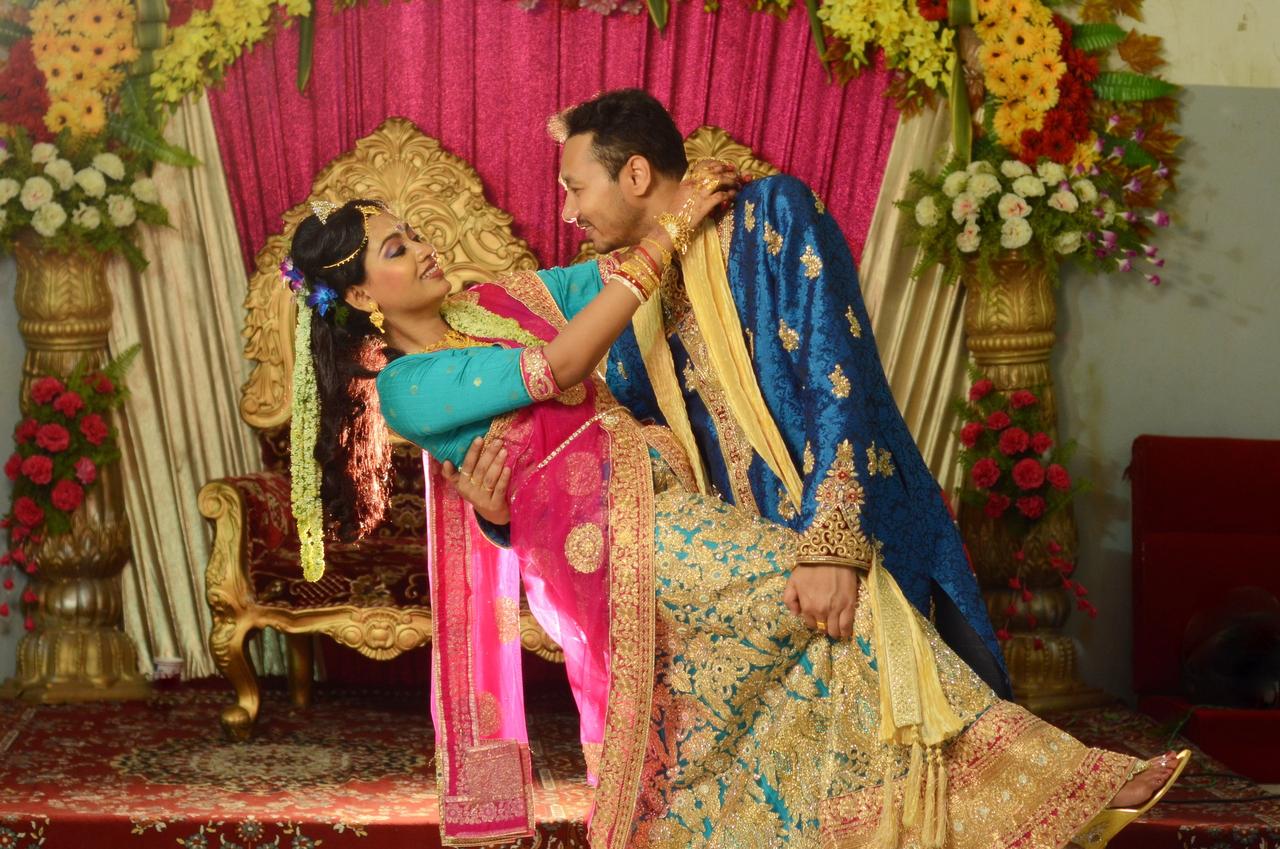 Reading through Sucharita's article on her blog page 'Dollops of Darling', we got to know that while the couple tried to know each other better and get comfortable through video chats, their families who were living in Kolkata had met and decided on their engagement. A few weeks later, the LDR couple were scheduled to be in Kolkata to finally meet. Sucharita says, "We met via our families, even on our first date/meeting. We saw each other for the first time in person and we were smitten. Actually, our texts and video chats prior to our first meeting had made us pretty comfortable to talk to each other. So it was a breeze when we met in person. Of course, the jitters and butterflies were in full force. But it was just another strong brick of confirmation that this is the right thing and we are best for each other."
She adds, "Honestly, meeting Abhi felt like a sense of relief. To know he is as real as it gets. And that he is no different than what you already know. Everything just gets better in real and in person."
On Meeting Her In-Laws For the First Time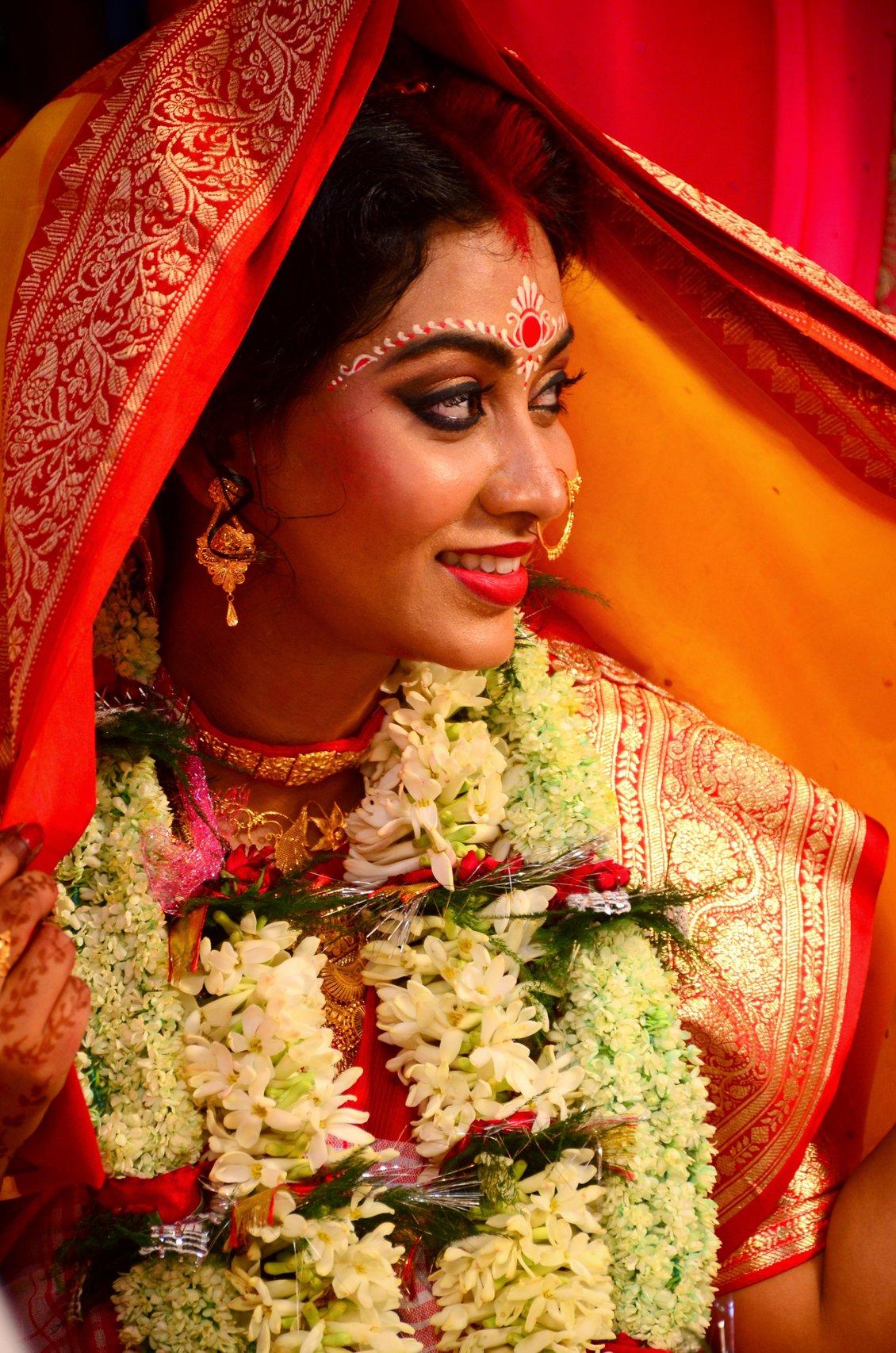 Meeting the in-laws is nerve-wracking in general - be it in an arranged setup or a love marriage one. We are sure couples wish for a mantra that could make this any easier. Sucharita met Abhi in an arranged marriage set-up and their first meet also involved meeting each other's parents. Suchi tells WeddingWire India, "There's just no mantra when it comes to that. It sure is a nervous situation for everyone universally. Just be honest and be you. Overdoing it generally doesn't go down well with anyone and also sets the expectation too high for the future. Let them know who you are truly so that there's no pretence to cover up later."
The Ice Breaker & What Followed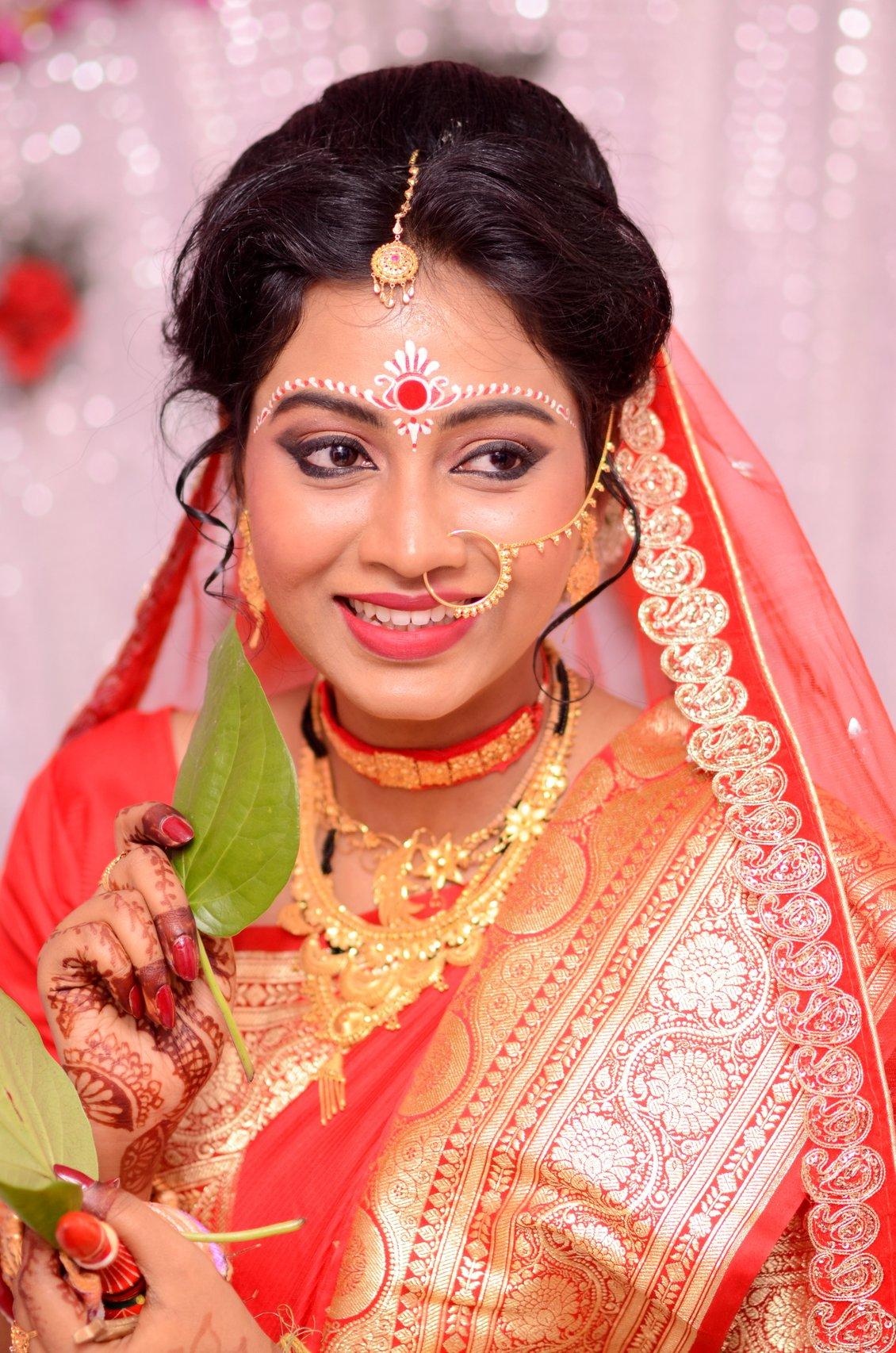 Though they had been talking constantly on calls or texts, their first "date" was so good that they hung out until late evening in a cafe. Sucharita has also mentioned in her blog that the first date was so good that they immediately knew they wanted to be with each other. The first text that Sucharita received from Abhi was a hello followed by him stating that he was not a creep. From that to getting married finally, Sucharita says, "Easy communication was definitely the key for us! We didn't sound dumb to each other. Felt like one conversation wasn't just enough as we had so much to talk to and listen to. The process of knowing each other was the best part."
However, there was never any formal proposal as such. On that note Suchi says, "Not really! We met for that purpose and we both never felt the need to have a proposal because what we had was strong and did not need any more affirmation to prove it."
There are certain inhibitions that come to the mind when you have never met someone before and are deciding to invest your time and emotions. But Sucharita says, "I was excited! Worries were reserved for the families! They worried about everything; from it being genuine to the family backgrounds, if what meets the eye is actually true, etc. The list was long..."
Looking for the perfect one is not a cakewalk - well not always a cakewalk. For some, it clicks with the very first person they meet and for others, it is a long journey of meeting more people. Suchi has to say, "For me, it was the easiest - Abhi was the first one I was seriously considering- like emailing back and talking to his parents and that was it for me. For Abhi, I was the 100th girl. His parents were searching for a girl for him and it was difficult for him to concentrate and coordinate with the whole process. So, it took a while for him to find 'the one' for himself. I would say knowing what one exactly wants makes it easier to find; rather than aiming to find someone better than the last one or someone who is best among all the options you had access to."
The Happily Married Duo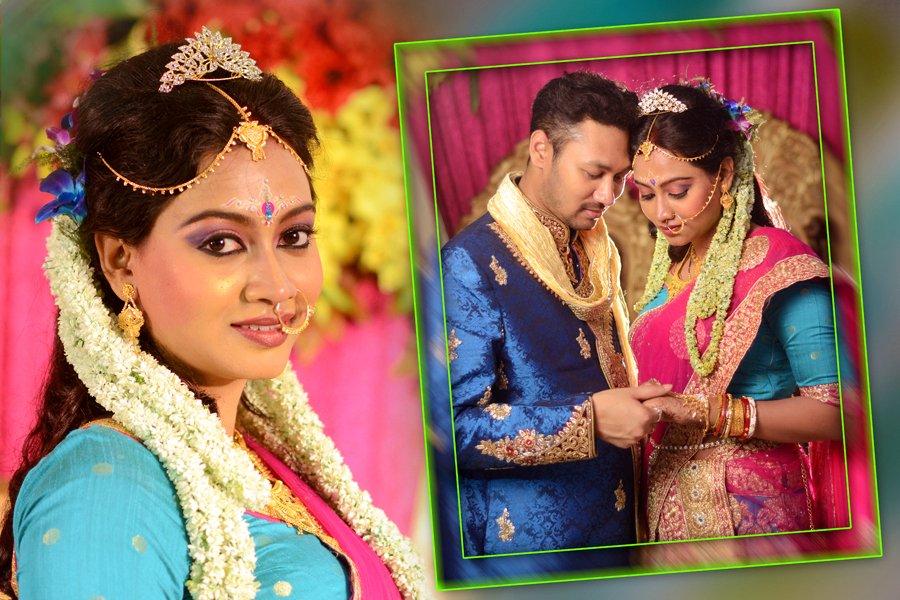 Their story started with a profile on Shaadi.com and an awkward text and bloomed to be a heart-melting love story. Their Bengali wedding is living proof that arranged marriages are special in their own way. Suchi speaks about their journey saying, "Magnificent is the word! Couldn't have asked for more. This experience has been better than we had ever imagined. Now 5 years into the marriage and a baby later, it doesn't really matter how we met. But we certainly can't imagine having it any other way. Under no other circumstances could we have met and tied the knot. So this was destined for us."
Sucharita is a blogger with her page Dollops of Darling and she says, "Our blog Dollops of Darling was started as a creative outlet to document our newlywed life in a new country. However, it has become a platform to share our love for travel and photography now."
While celebrating destiny and the magic that matchmaking spun for Suchi and Abhi, there are also certain things that one needs to take care of before taking the leap of faith into a complete territory. While time is the solution where you get to know each other better before committing to anything and probably even fall in love, there are some other things to take note of. Suchi shares, "We didn't start trusting on the process and the people involved right off the bat. We certainly did background checks before going ahead with the formalities. We did talk about it and we both had similar worries and we understood each other's concerns. Since we were both honest about everything, we weren't worried about the checks; rather we liked the fact that our families were being cautious. That's the right way to do it."
Also Read: Met via Matchmaking - US Based South Asian Blogger Shares Her Arranged Wedding Story
The Story of Arushi & Prakhar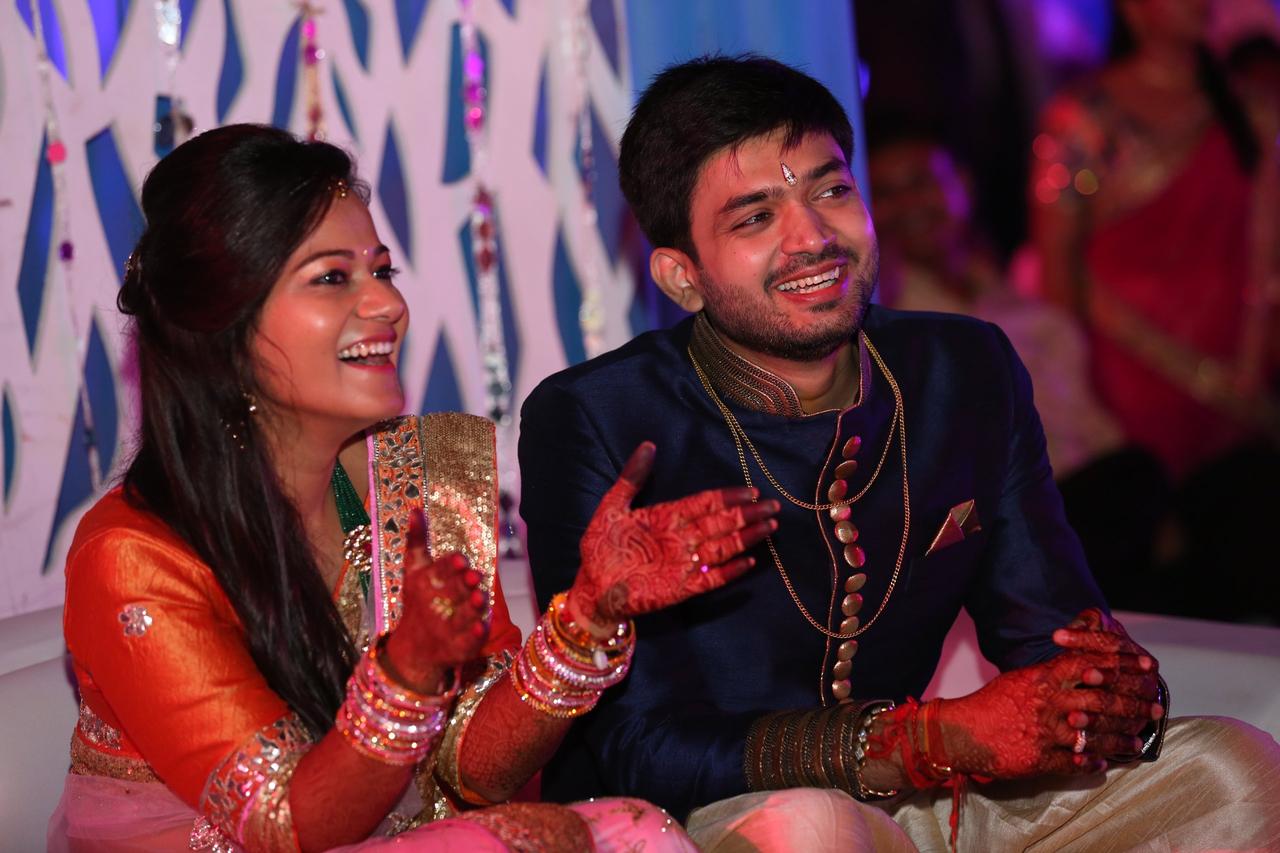 Despite the matchmaking websites and professional matchmakers involved, families play a significant role in an arranged marriage set up and in fact help their sons and daughters find a suitable match for themselves. One such story where the families thought that the two will be perfect for each other is of Arushi and Prakhar. Here are the details of their adorable love story and happily ever after.
They Met Through Shaadi.com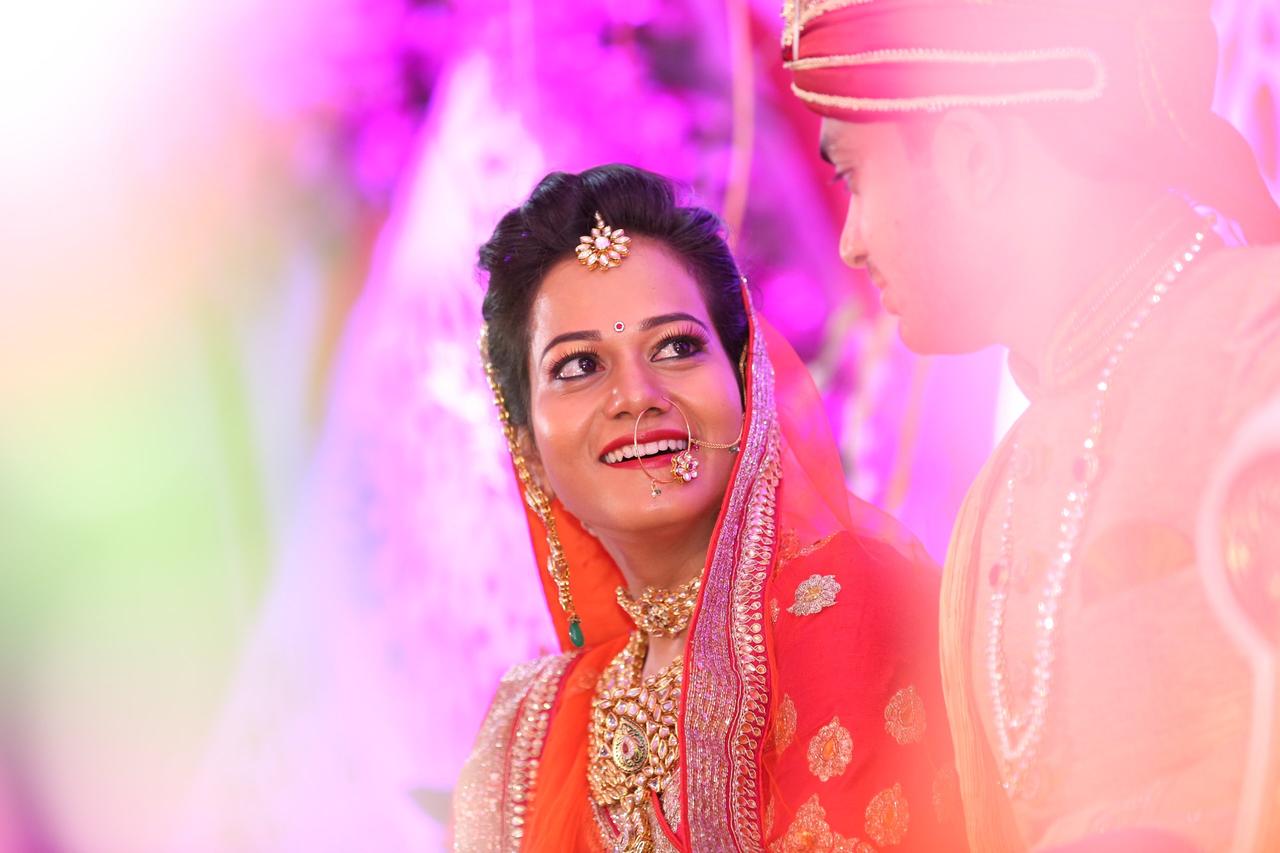 Arushi is a dentist settled in Pune with her beloved husband Prakhar who is a software engineer. They are now both the proud creators of their blog Hungry Cruisers that exhibits beautiful photographs of travel, fashion and lifestyle.
Their story began with creating a Shaadi.com profile. Arushi says, "I was studying that time - 2nd year of Masters actually. I was definitely not ready for marriage but my father created a profile for me on Shaadi.com. Prakhar's brother, on the other hand, created his profile. My father and his brother exchanged a word and then found it suitable to exchange our numbers. Prakhar was in the US and I was here in India. He called me for the first time in 2014. We had a casual chat and nothing more because marriage was off the books for me at that time. It initially started with phone calls - we were speaking on call for almost 5-6 months. And then for the next one and a half years, we were speaking on video calls. However, we did not meet each other for the longest time until 2016."
How It Worked For Them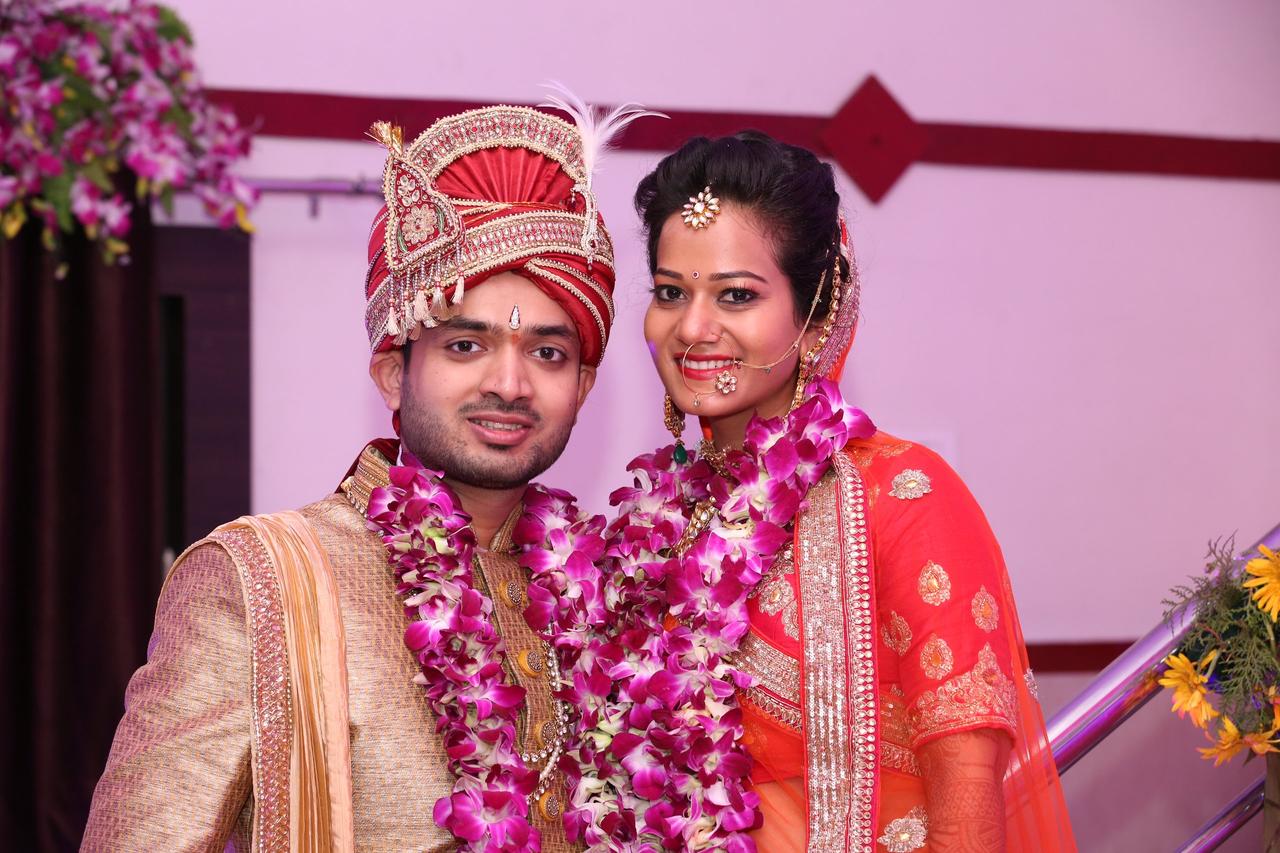 Arushi tells WeddingWire India, "We get to write about our interests in the profile. Since I am a dentist, my first requirement was I did not want to marry a doctor or a businessman. I was looking for a guy who would have a settled job. I told these to my father but I am still not sure if my father had included these on my profile or not. I have not seen it till date. However, the Shaadi.com matchmaking works in a way where the boy/his family can show interest in your account and vice versa. It is then upon the discretion of the two parties whether or not they want to take it forward. So Prakhar's brother had sent their interest in my profile and my father then got in touch to take it ahead."
She adds, "To me, it was mostly because my dad wanted me to speak to the guys who were a prospective match for me. He would also say that this is just the first boy, there are more interests coming on Shaadi.com from other families. He would forward me their numbers and ask me to talk to them. I even spoke to one or two of them in between. But it never lasted more than one phone call."
Arushi continues, "However, for Prakhar, it was different. He apparently started liking me from our first call itself and he would call me often from the US. Our time zones were different and with my classes and his job, we only spoke at night for some time. One fine day, after 6-7 months of talking to each other on call, Prakhar asked me if I was interested in marrying him. I was brutally honest and told him I am confused as I am still in my second year of postgrads and I would like to complete my studies before I commit to anything else. Being his understanding self, Prakhar told me to take as much time as I would want to and that he would wait for me."
Their First Conversation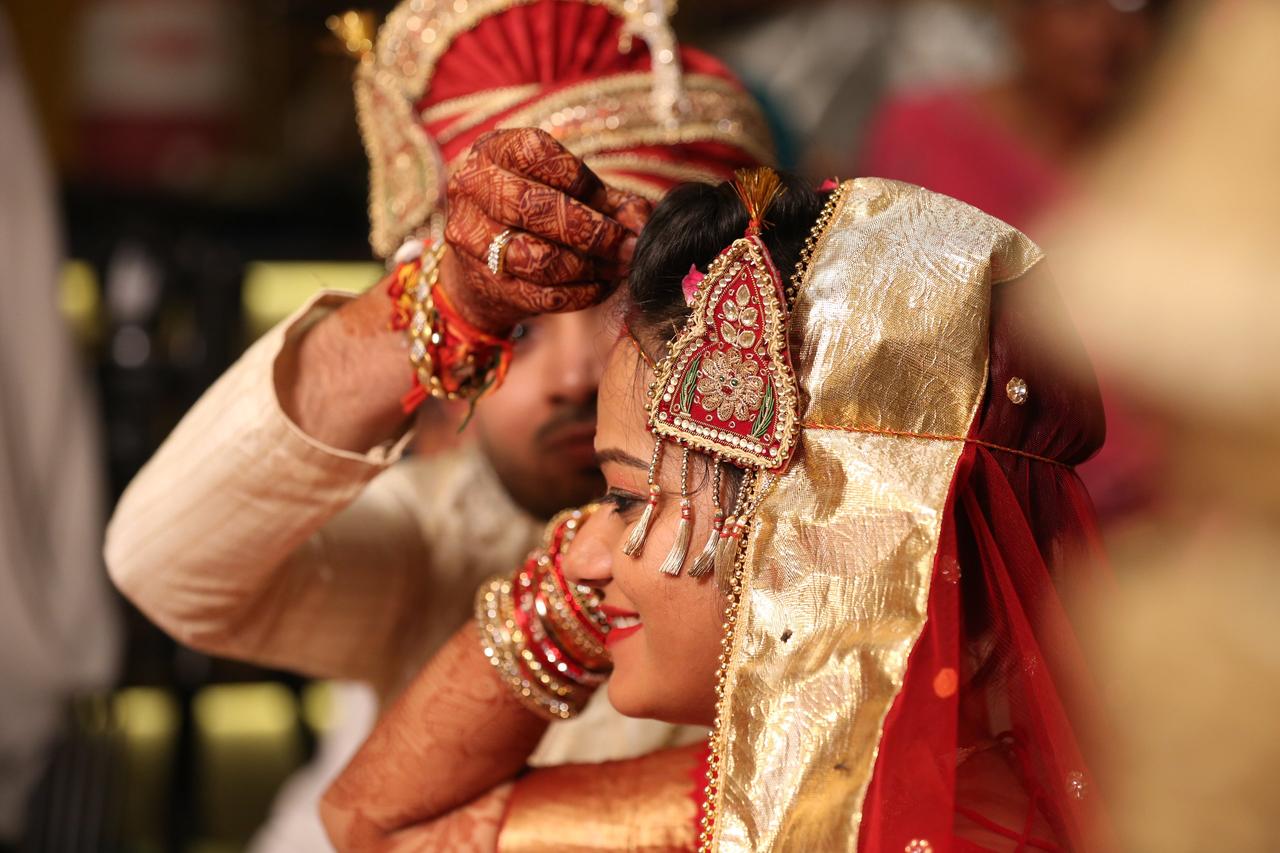 The first conversation that we picture in our head when it comes to an arranged marriage set up is AWKWARD. There is no other way to put it and when we asked Arushi about her experience of talking to Prakhar for the first time she had to say, "I am very talkative and Prakhar, on the other hand, is very quiet and shy. When we spoke for the first time, it was on call and I remember that call went on for an hour and a half and I was the only one who spoke. He kept listening - about myself, my ambitions, my interests and so much more. There were times after that when I thought to myself why was he so quiet."
Their Journey To Build A Meaningful Relationship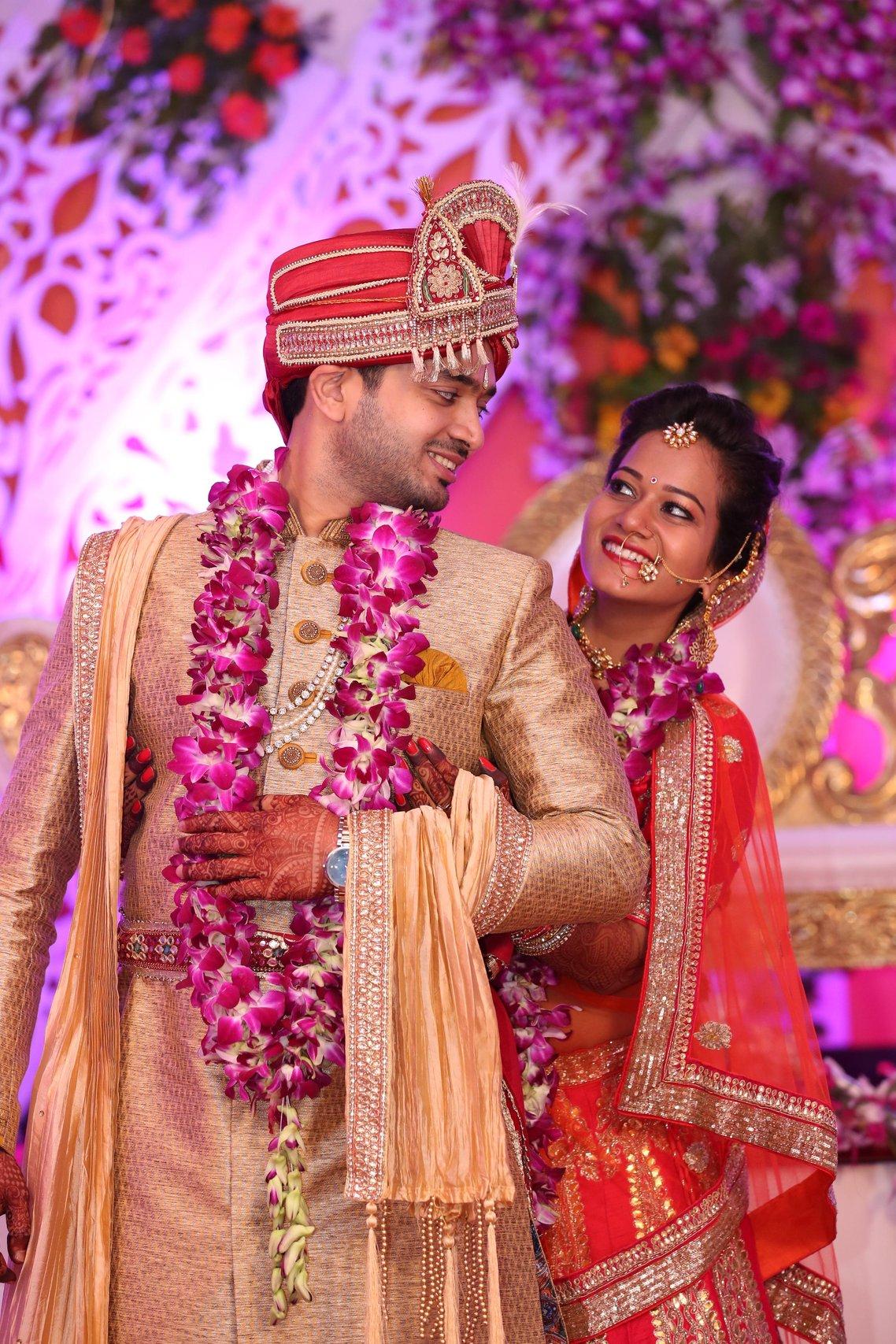 Arushi says that she had not imagined herself walking down the road of an arranged marriage and she did it merely because her father wanted her to. She further says, "I was 28 and he was 29, he was settled in the US with a prestigious job so his family expected him to get married ASAP and asked him to look into more options because I had not committed yet. But he was the one who told them that he thinks I am the one and he would want to wait for my answer before moving on to others."
She adds to that saying, "In 2014, we started talking and two years later in 2016 January, he came to India and we met for the first time. We had met with families of course, but apart from that, he had also come all the way to Udaipur to meet me by himself. We had really long meaningful conversations about a prospective marriage this time. I was concerned about how we would make this work. Since I am a dentist, I had to stay put at one place to practice and have my own consultation chamber and he was an engineer who would be moving around a lot every 2 to 3 years and change cities, states and even countries. He assured me with a lot of solutions to what we could do to make this wedding possible. He was settled in the US at that time, but my parents wanted me to settle down in India itself. Prakhar cleared the air of confusion by assuring my parents that he would come back to India after 2-3 years of working there. Right before the wedding, Prakhar bought a flat in Pune to assure me and my parents that he would be coming back to settle in India. This was a humble and warm gesture without a doubt. The ideal solution to our concerns was that he would work and we would enjoy the States for a couple of years before we settled in India again."
Their Wedding & A Happily Ever After Story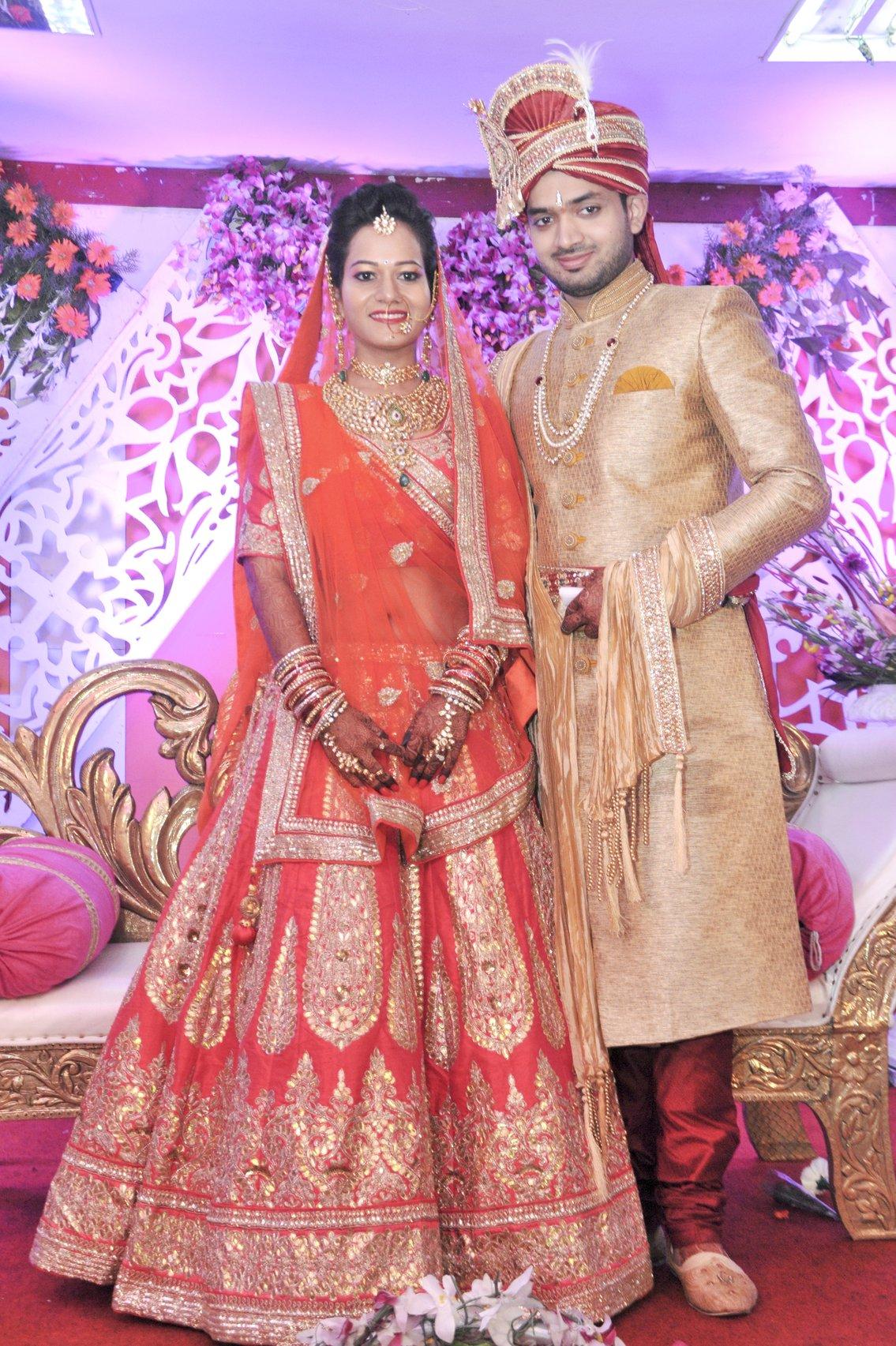 Despite every uncertainty, Aarushi decided to tie the knot with Prakhar. Aarushi says, "June 2016, I completed my studies and in July 2016, I tied the knot with Prakhar. I got my VISA approved for the States in August and stayed in the US with Prakhar for 2 years after which we returned to Pune and are living here. Our wedding was indeed arranged by our families, but I would say it was finally a love marriage. It was a long-distance relationship mostly with him in the US and me in India. But what worked like magic was efforts from both sides. We had only met twice before our wedding but Prakhar never failed to surprise me. He would send me customised gifts on days, write me poems and even sketch my portraits. He made a website for my birthday and put in messages from everyone to make me feel special."
On being asked whether Prakhar had the qualities that Arushi was looking for in her partner, she says, "He is a good listener and he is very understanding. I would often tell my dad that I wanted someone who understands me and lets me be me candidly. Prakhar is that person.. Even his family is amazing They make me feel comfortable the way I am without ever causing any awkward frictions. I never felt any difference even after marriage. I used to be lonely and sad sometimes when he was at work while living in the States but Prakhar would never complain. Instead, he used to make sure I had something to stay occupied. He would also come back from work and take me out to lift my mood without any second thoughts. Our blog, Hungry Cruisers, was also started by us soon after. He is just right for me in every way!"
We asked her what was her experience of an arranged marriage and what is her takeaway from the entire idea. Arushi says, "Do not jump into it. In my experience, do not rush it - avoid the 'met today married in a month' circumstances. Take your time to get to know the person who you think is your prospective partner. Tread the path cautiously and take time to observe. Time is the key. Even if you get engaged, take a couple of months to know the person better. For someone in their late 20s, it must start feeling like the sooner the better. Getting a boyfriend then and doing the whole process of being in a relationship without any surety of a future together might seem tedious at 28. However, when you are meeting through Shaadi.com or any other matchmaker, one thing is for sure, that the person is ready for the real deal - settling down. It becomes easier but at the same time building trust by spending time is crucial despite everything."
Also read: Met Through Matchmaking: Blogger Shweta Sood Reveals Her Arranged Marriage Story
These two arranged marriage stories portray the positive aspects of matchmaking and arranged marriages. They fortify the belief in the idea of an arranged marriage that has been moulded through the ages and brought online on matrimonial portals and websites like Shaadi.com. There sure might be some ills like every other traditional institution has, but ultimately it is the couple who decides and takes it forward for the best. Ultimately, time is the key to let a relationship bloom with love - regardless of whether you have met through friends, families or matchmakers.
Note: All the images have been provided to us by the couples - Sucharita & Abhi and Arushi & Prakhar.
If you have found your ' the one' and are ready to tie the knot, get in touch with the ace professionals on-board with us to plan a flawless wedding.