The All-new Christmas Wedding Planning Trends Will Sweep You Off Your Feet
The warmth, merry spirits, mouth-watering delicacies remind us of Christmas and how! Here are some of the creative Christmas wedding planner who has shaped the Indian weddings so differently and put a mask of design element to them.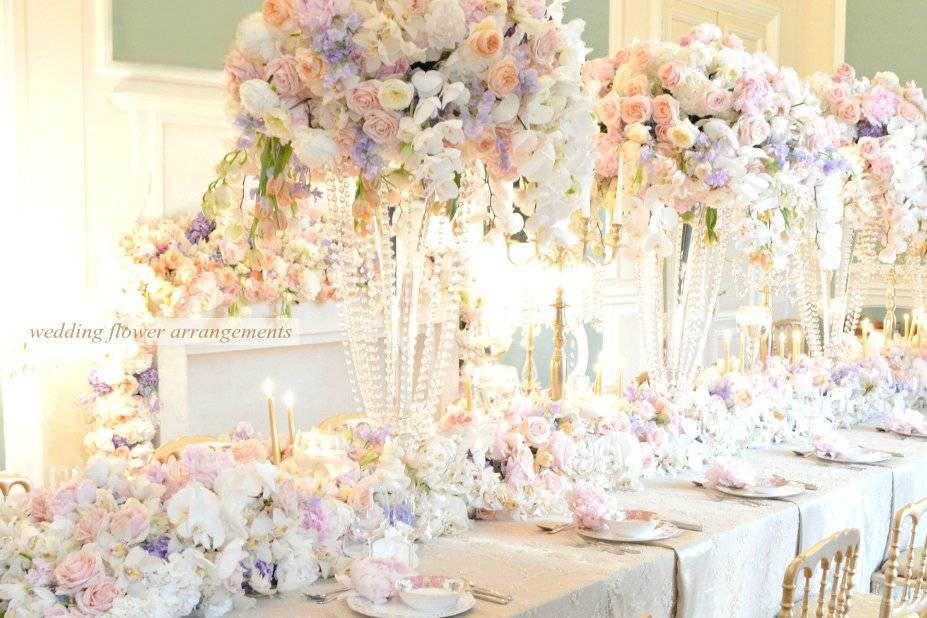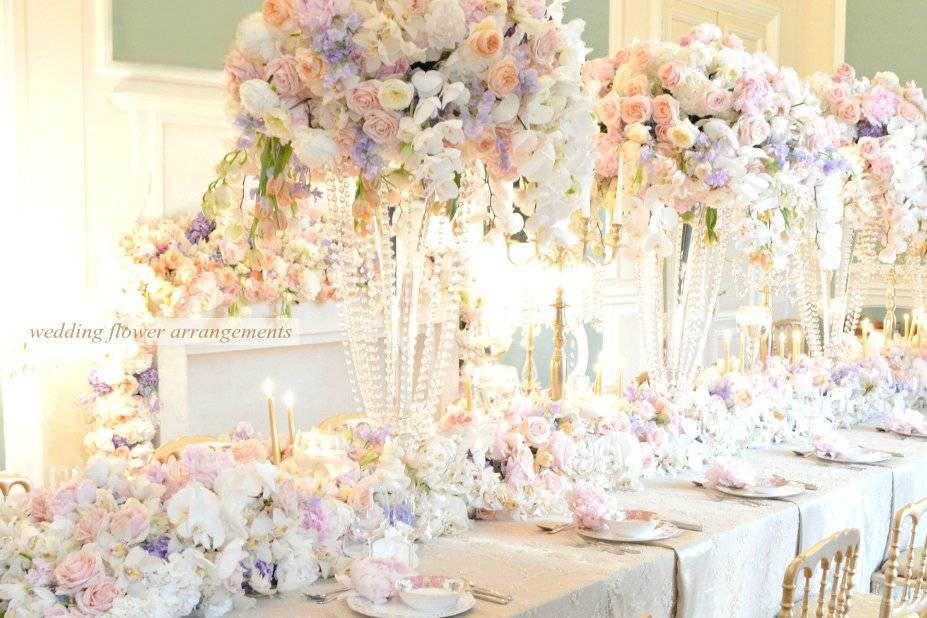 Image Courtesy: Cherie Kelly London
There might be a million great wedding themes and décor trends, thanks to the Pinterest-inspiration and wedding connoisseurs who immaculately and meticulously curate unique wedding themes for uber-experimental Indian clients. One such popular yet understated of them is the Christmas wedding planner trend that has been there for quite some time now, right from the mainstream mandap décor to swirling in red-and-white theme bridal ensembles and the paraphernalia.
Christmas wedding planners thoughtfully curate each element so beautifully in a way it strikes a chord with the guests and invitees perfectly. Here are some of the Christmas wedding planner inspired décor at Indian weddings for you to craft your D-Day uniquely:
1. Posh Eventz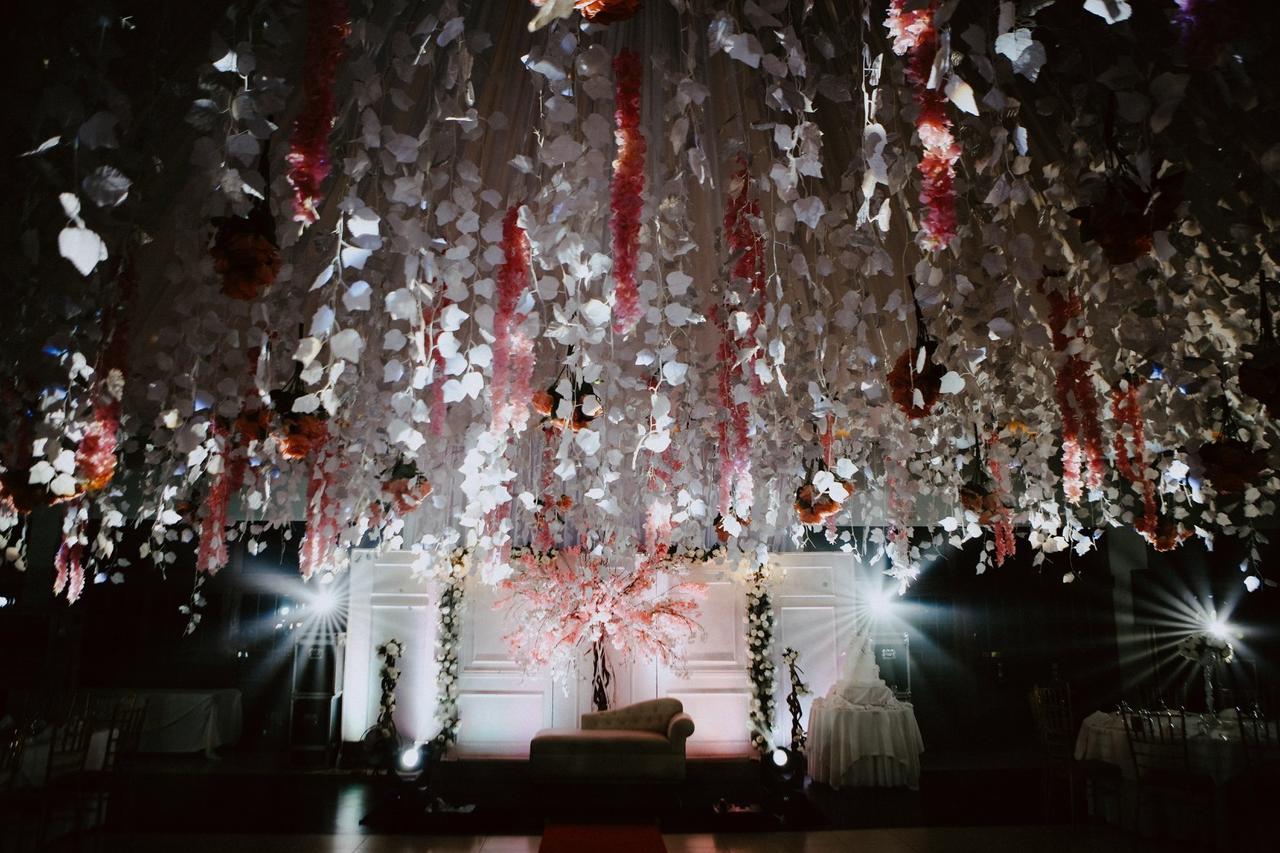 Subtly spell grace to your wedding with this red and white themed beautiful foliage cascading from the ceiling to adorn your magnificent wedding ballroom with a stellar showpiece. Intricately handcrafted each piece of maple leaf cut on a white and ombre shaded red smitten glossy sheet to elevate the svelte ambience of your wedding day.
Make sure you think through well so as to achieve the best output with little effort by adding red and white cupcakes, red and white stocking shaped mandap, or just play with roses and white lilies to create an enchanting floral décor with opulent chandeliers to your Christmas wedding planner.
2. ShutterFrames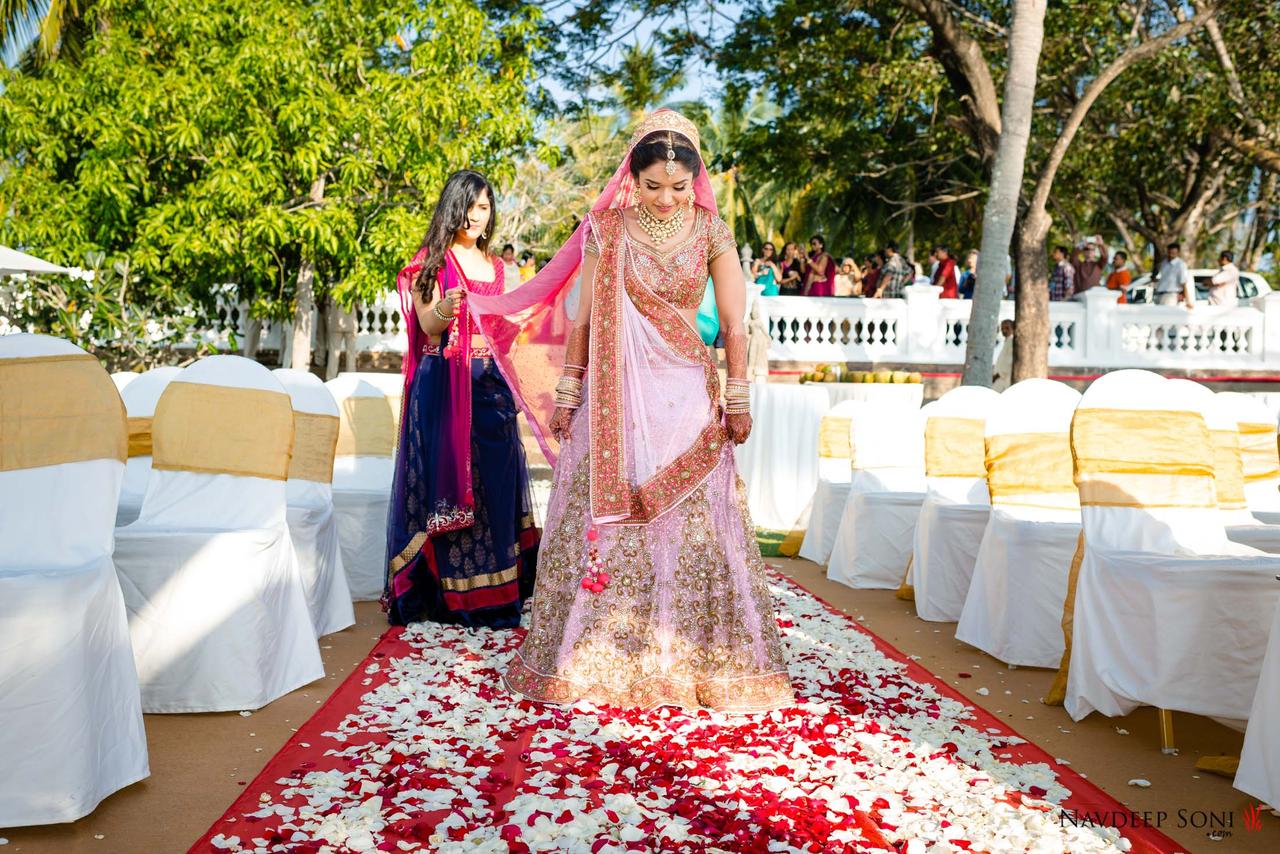 If going simple is your style, embrace it with poise just how this Christmas wedding planner did it. Rope in a long red carpet on the aisle and sprinkle a thousand red and white rose petals all throughout the carpet to leave them gaping in awe. Nothing is better than a gorgeous and aromatic slew of carefully chosen rose petals under your feet fusing a breath-taking red-and-white flavour to your D-Day.
As you walk, your groom will surely be encapsulated not just by your sheer beauty but the entire heavenly landscape, a treat to million eyes yet so precious at the same time. Don't forget to use a tint of red and white on your ensemble so as to reflect a bit of Christmas cheer.
3. Devents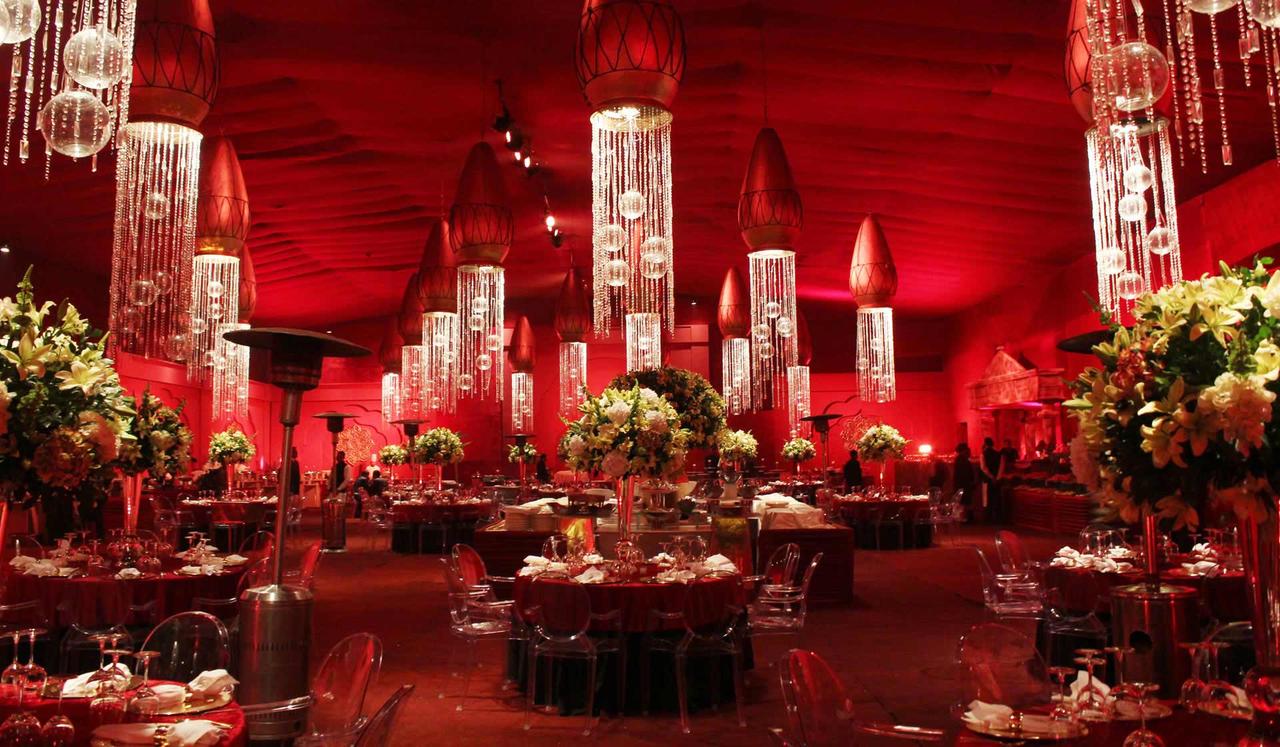 Go plush or go home, say those who settle for nothing less than grandeur and sheer extravagance. We are oh-so-flattered by this talented Christmas wedding planner who went beyond his comfort zone to curate and thoughtfully put-together such a gorgeous wedding set-up. Showcasing brilliant tear-drop chandeliers with cascading crystal details in deep red hues embroidered intricately on its exterior.
The ballroom elegantly decorated with an array of tables finely covered with red muslin cloths and white glass chairs to complement the Christmas theme. Not-to-miss are the exotic carnations adorning the ambience with pomp and show.
4. L'Amore Weddings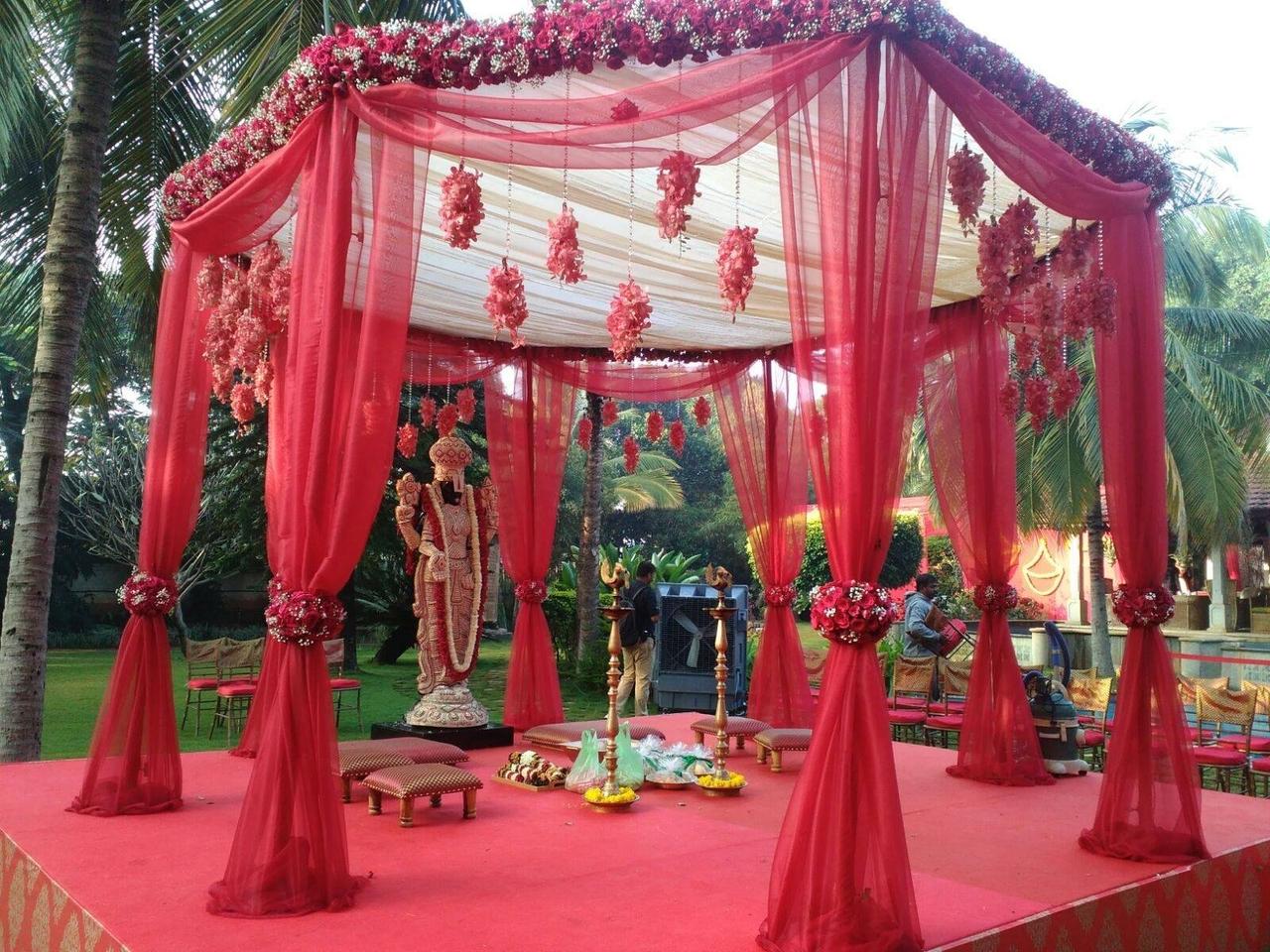 Have you ever dreamt of fairytale weddings as a child? If yes, this fancy feminine yet OTT wedding mandap décor will give you #GOALS. Glorious red organza curtains circumferencing the mandap set-up in a way it is beautifully supported by a white drapery over it. Accessorising the setup are immaculately crafted crimson red hangers supported by pearls and crystal embellished ropes.
Beautiful orchards and exotic flowers adorned on the crown of the mandap along with some breath-taking decoration on the curtain to further elevate the visual appeal of wedding theme. This Christmas wedding planner brought your pretty dreamy vibes to life.
5. Elite Weddings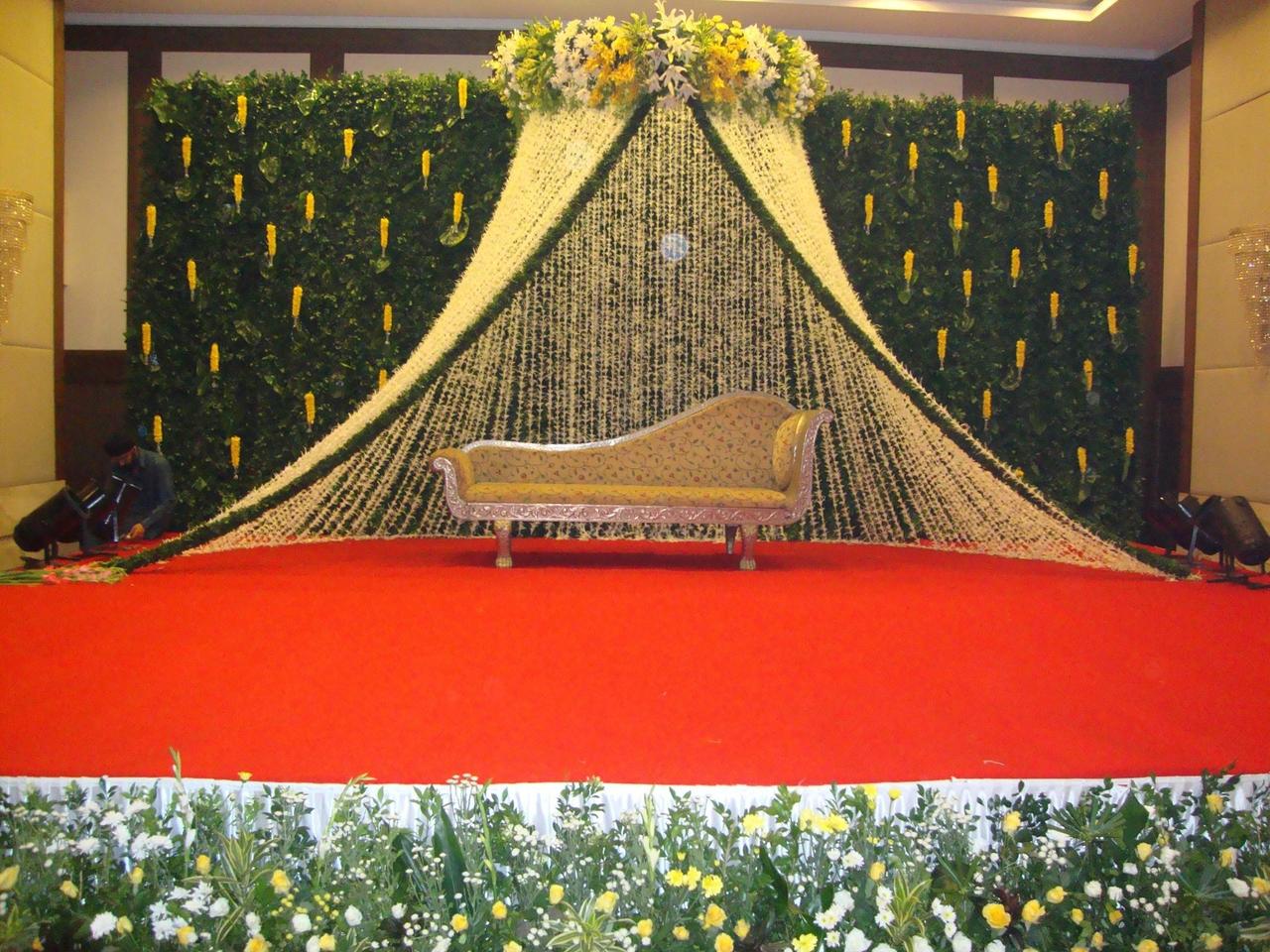 Image Courtesy: Elite Weddings
Christmas is incomplete without red, white and of course the flamboyant green leafy background adorning the theme with a natural touch. White Mogras adorning the curtain-like drapery over a centre-piece trunk seat. The crescent-shaped design of the décor further adorned with a floral crown at the top quite completed the theme so well.
While the red carpet just added the oomph and Christmas wedding planner totally slew the sleighing fun of Merry Christmas with such a vibrant, cheery and merry spirit.
6. Dreamsmith Wedding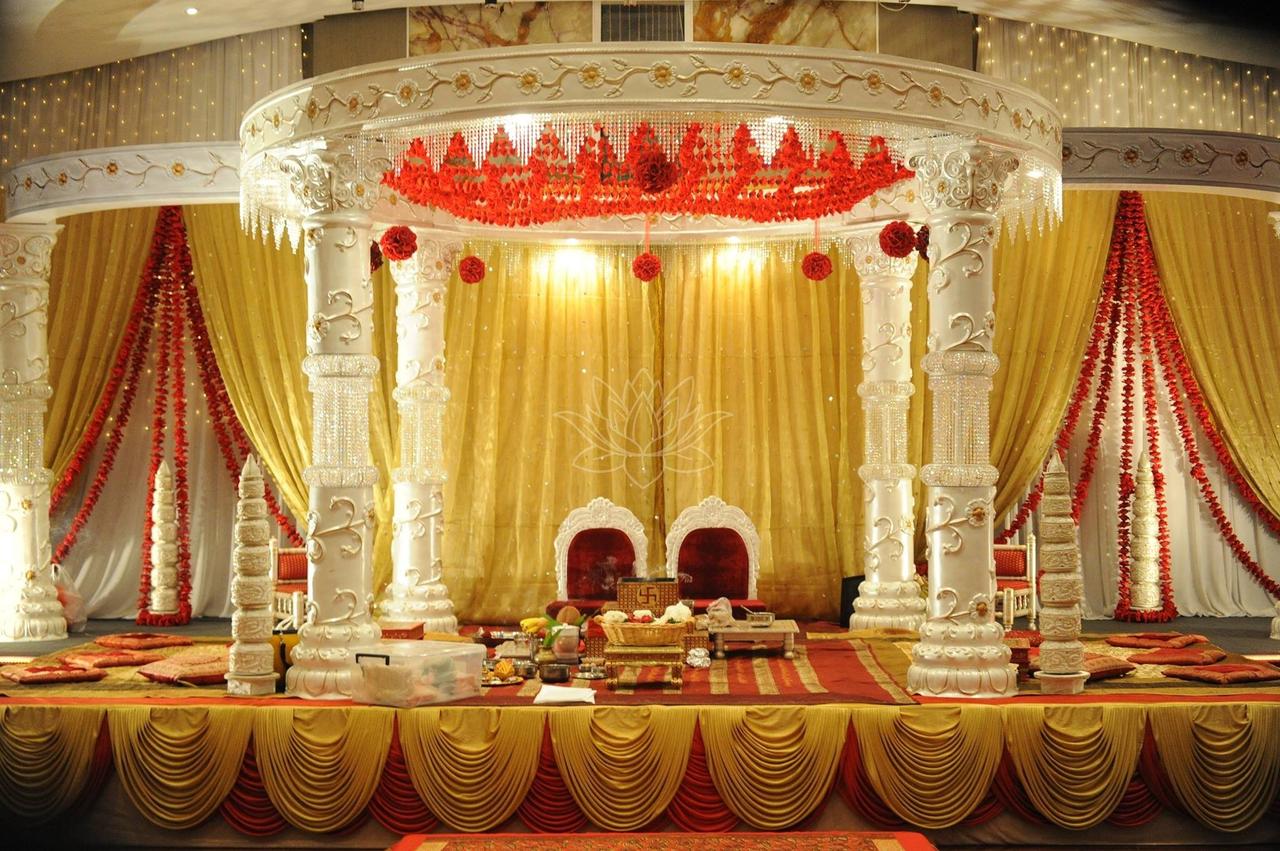 Traditional is the way to represent Indian wedding royally and beautifully. Nothing beats the subtle old charm of a temple-inspired mandap. With four intricately carved pillars supported by a robust ceiling top. The gold carving on the pillars along with crystal embellishments truly made the view so worthwhile while we are cherishing the aromatic and drool-worthy roses adorning the mandap to bring out the glorious vibe.
While the background features golden shimmer silhouette-laden tapestry along with roses adorning the walls in a sequence so as to captivate your attention. Furthermore, the one-on-one finely designed white pots kept over each other at every corner exuded an air of elegance and earthy grace.
7. 3 Productions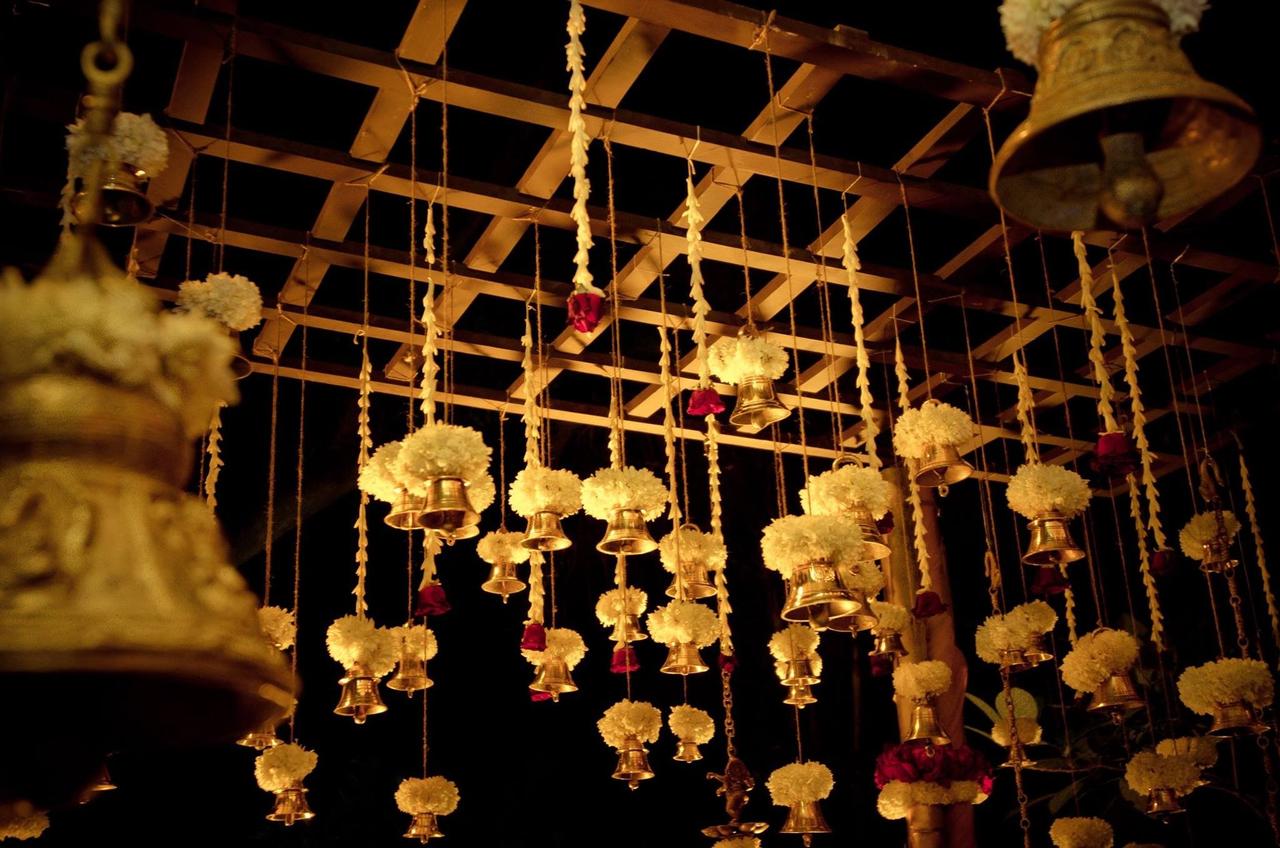 If this doesn't ring the bell, we don't know what will. Spell utter charm and ooze endearing oomph with accents like bells and floral garlands to endow the cheery spirit by Christmas wedding planner. Make sure to keep up with the drooling charisma of the wedding theme so as to effortlessly sway in the utter romance of bells and grills finely decorated with red roses and white garlands.
This particular corner can be made over the trees or over your mandap or even the cosy corner of your wedding grounds like a photo-op or entrance or near the pool area. Light up the place with some fairy lights to pop out its graceful beauty.
8. Candid Shutter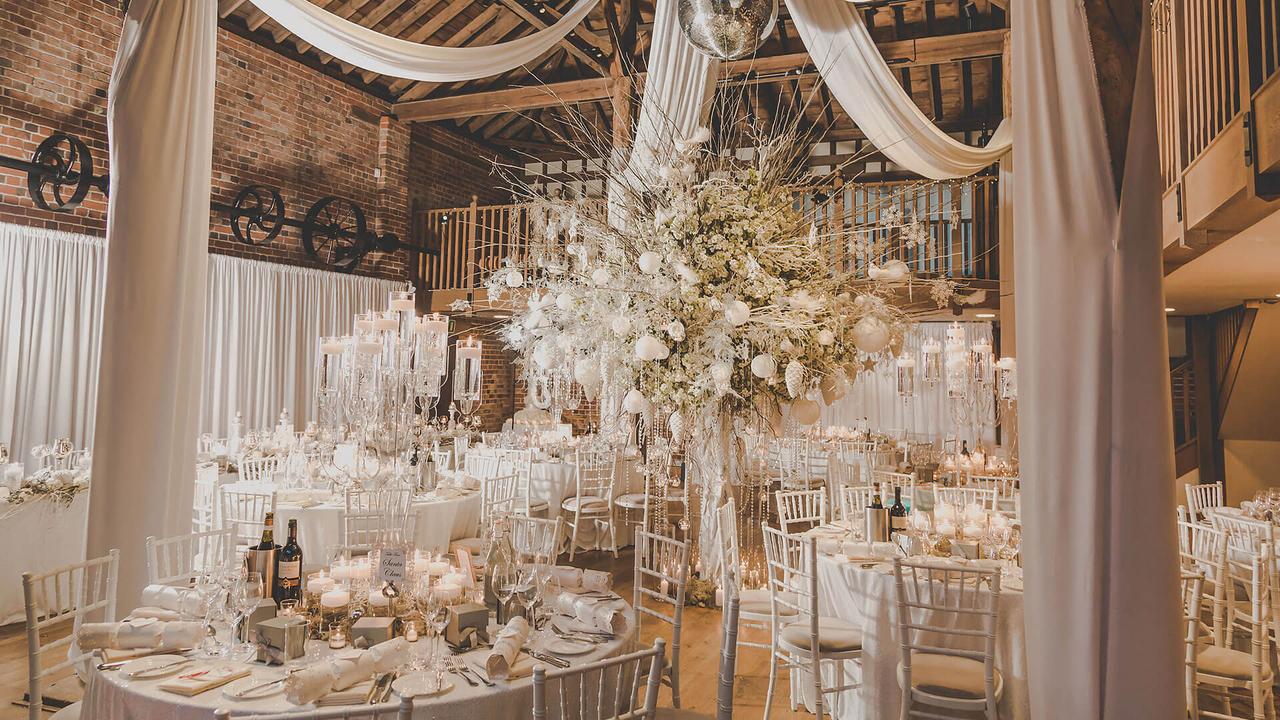 Image courtesy: Gaynes Park
This Christmas wedding planner truly brought two souls and lovers together in a setting beautifully planned in a way to complement the couple with the wedding décor meticulously painted in hues of red and white. Why fit in when you are meant to stand out with the spectacular temple-inspired white sandstone ridden temple tops brushed with red hues. The bride's deep red attire and groom's white and red-hued sherwani blended with the ambience and décor so well we all are getting such Christmas-y feel already.
Do you feel us too? Who's feeling the warmth and cheery spirit of Christmas, is your heart wanting to indulge in a plum cake and mulled wine? We feel you!
Which one of these amazing Christmas wedding planner took you by storm and why? Share your opinions with us in the comments below.