Bride and Groom Quotes Alert! Make Your Pre-Wedding Pics Super Quirky with Some of These Romantic Quotes!
Incorporating bride and groom quotes in your pre-wedding shoot is a great way to tell your story. But, if you can't think of any quotes, don't worry! We've got a huge list for you to browse through. Keep reading!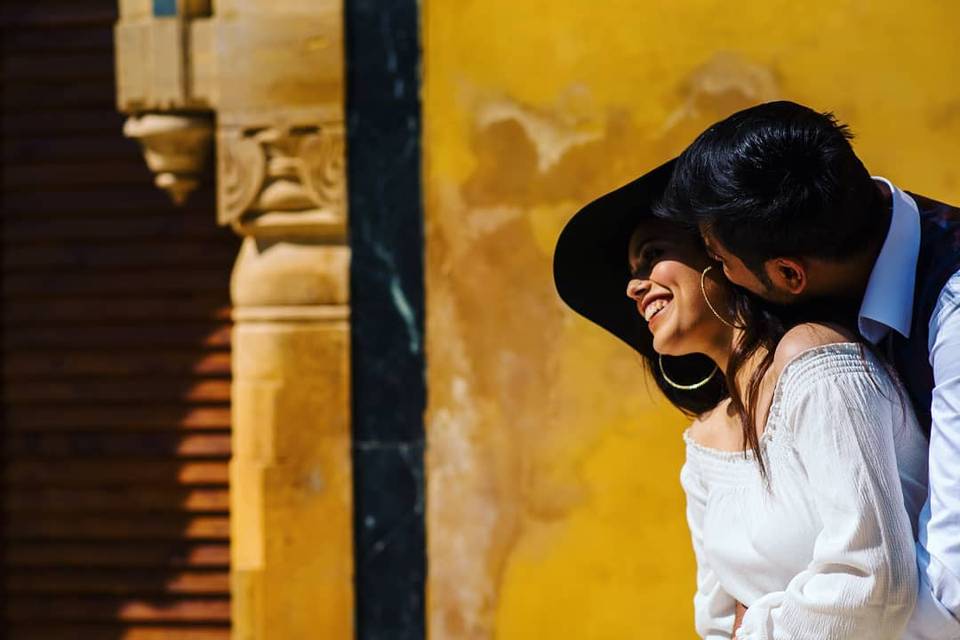 With urban millennials having a bigger say in their weddings, many modern couples come up with fun ideas to incorporate in their journey to make it a memorable one. After all, everyone wants to be left with numerous fun moments to think about later! Photographs are one of the best ways to keep those memories alive for years to come. However, where is the fun in the same old, clichéd wedding photographs? It is time to spice things up and be creative with your pictures. The easiest way to achieve that is by using some bride and groom quotes that are funny or filled with love.
One of the reasons why this is a great element to incorporate in your journey is that you can be as creative as you want to be in this process. You can pull out one-liners that you used in your own love life or come up with random creative quotes. You do not always need to rely on the most emotional lines from some of the great works of literature. Your quote can be something simple that speaks about your personality. With innumerable options to explore here, you can come up with the endless bride and groom quotes for your pre-wedding shoot.
Here are a few options of some of the best quotes that you can use for your wedding photographs!
1. Funny and Quirky ones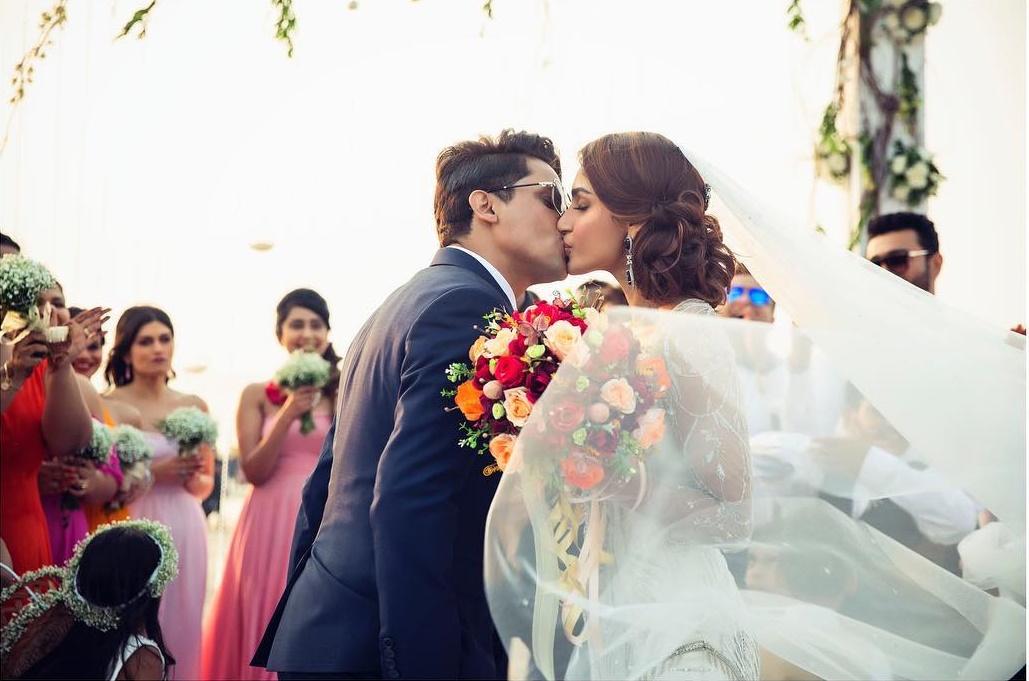 If you are a fun-loving couple, it would be ideal for you to come up with some funny or quirky bride and groom quotes to represent each other. If you have known each other for a long time, you can come up with your own personal inside jokes as well. Here are a few examples:
"Just glad that I got taller than her, otherwise she would have dumped me way back!"
"My wife dresses to kill, she cooks the same way."
"We always hold hands, if I let go, she shops!"
"Some mornings I wake up grouchy, some mornings I let him sleep."
"What's the best way to make your husband remember your anniversary? Marry him on his birthday."
"Marry a man your age; as your beauty fades, so will his eyesight."
"Marriage is like a walk in the park; Jurassic Park!"
"I now pronounce you man and wife, you may now change your Facebook status."
"We were married for better and worse. I could not have done better and she could not have done worse."
"To keep your marriage brimming with love in the loving cup, whenever you're wrong admit it, and whenever you're right just shut up."
2. Romantic Quotes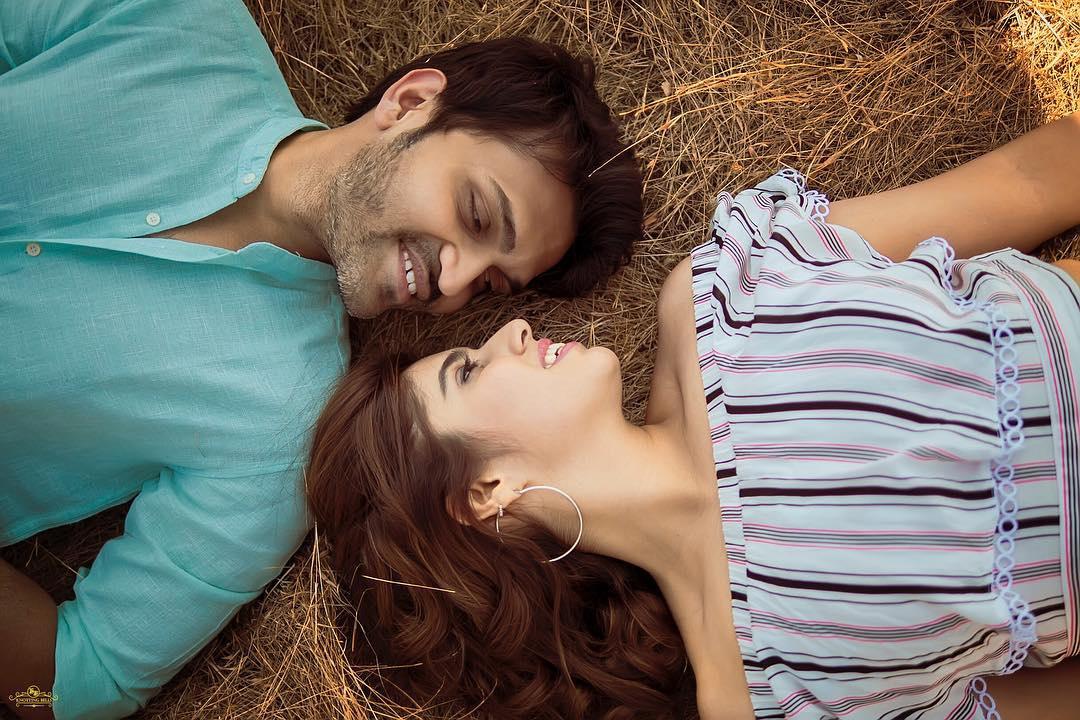 A marriage should lead to your love blossoming into a new phase of life. Therefore, the romantic bride and groom quotes can be the other way to go for your wedding photographs. There is no greater feeling than love and you should be able to convey that through some of the bride and groom quotes given below:
"Once in a while, right in the middle of an ordinary life, love gives us a fairy tale."
"So this is the miracle that we have been dreaming. This is love."
"I love her and that's the beginning and end of everything."
"Whatever our souls are made of, his and mine are the same."
"You will forever be my always."
"When I saw you, I fell in love, and you smiled because you knew."
"There is no remedy for love but to love more."
"I did not marry someone whom I can live with but someone whom I cannot live without."
"Every love story is beautiful but ours is my favourite."
"Grow along with me. The best is yet to be."
Now that you have some of the best bride and groom quotes from both sets, you can choose any of them to incorporate in your pre-wedding photographs with ease. However, one thing to note here is that you don't have to only include them in pictures. You can include the bride and groom quotes in as your wedding card quotes, wedding decor or even have it in your mehndi design. These tiny details can make it insanely funny or romantic for the couple.
While using such love quotes for your photographs, make sure that you use multiple mediums to show them. You can use a slate board or just a pastel sheet. You can opt for the quote to be written using flower petals. You can even get them printed on clothes for memorable outfits. Such bride and groom quotes help you personalise the wedding in a fun and easy way. They allow you to be part of the creative process of your own wedding. So, grab your pen and paper and start thinking about what quotes represent you the best!
Get in touch with our professional wedding photographers to create stunning pictures!