Top Bridal Wear trends of 2021 For The Winter Brides
Style your winter wedding wardrobe with expert tips from the leading designers of the Indian fashion industry.
Image Credits - Amit Aggarwal
From ramps and experiential boutiques, to E-commerce and Instagram, the connoisseurs of couture and wedding fashion have made a strong case to dictate the future of fashion, even amidst the pandemic. The onset of 2021 feels intrinsically hopeful. While sustainability and slow fashion are top of mind, leading designers confirm that bridal wear trends for 2021 will continue to marry classics with every bride's indistinguishable personality. In conversation with Couturier Amit Aggarwal, pioneer of Indian fashion, Monisha Jaising, and Celebrity designer, Ridhi Mehra, WeddingWire India brings forth a nuanced dialogue on the bridal wear trends of 2021.
The Impact of Intimate weddings on Bridal wear trends for 2021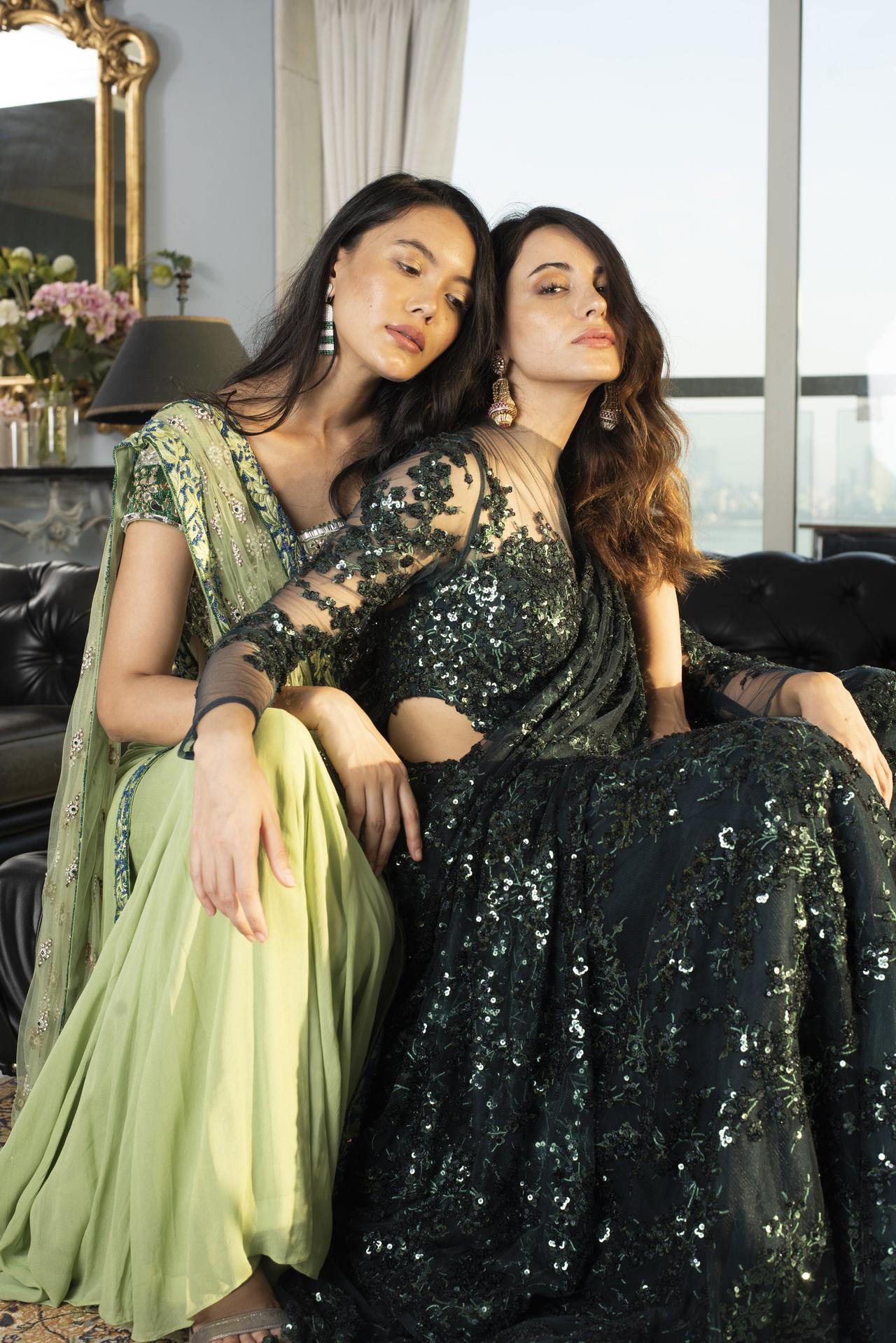 At the onset of the pandemic between March, April 2020, couples were inspired to tie the knot at home, in the presence of their immediate family and digital presence of friends and relatives over zoom calls. Brides turned to family heirlooms and traditional outfits that have emotional connotations for their wedding day. Gradually with ease in the lockdown restrictions, couples moved to renowned venues and tied the knot amidst the attendance of not more than 50-100 guests (varied as per their state restrictions). We witnessed various faces of bridal fashion during this time - from a traditional saree from the bride's mother's wardrobe, lighter pastel lehengas for day weddings, to a pre-owned Gianfranco Ferre designer pant suit. Highlighting the shift in trends that is here to stay, Amit Aggarwal shares, "I definitely see a shift towards more modern and newer workmanship, and unique products with finesse. Exclusivity and unique products are finding their due importance. Couples are not shying away from investing in creation of memories and feelings which will last more than a lifetime for them and clothing has a very large part to play in doing so."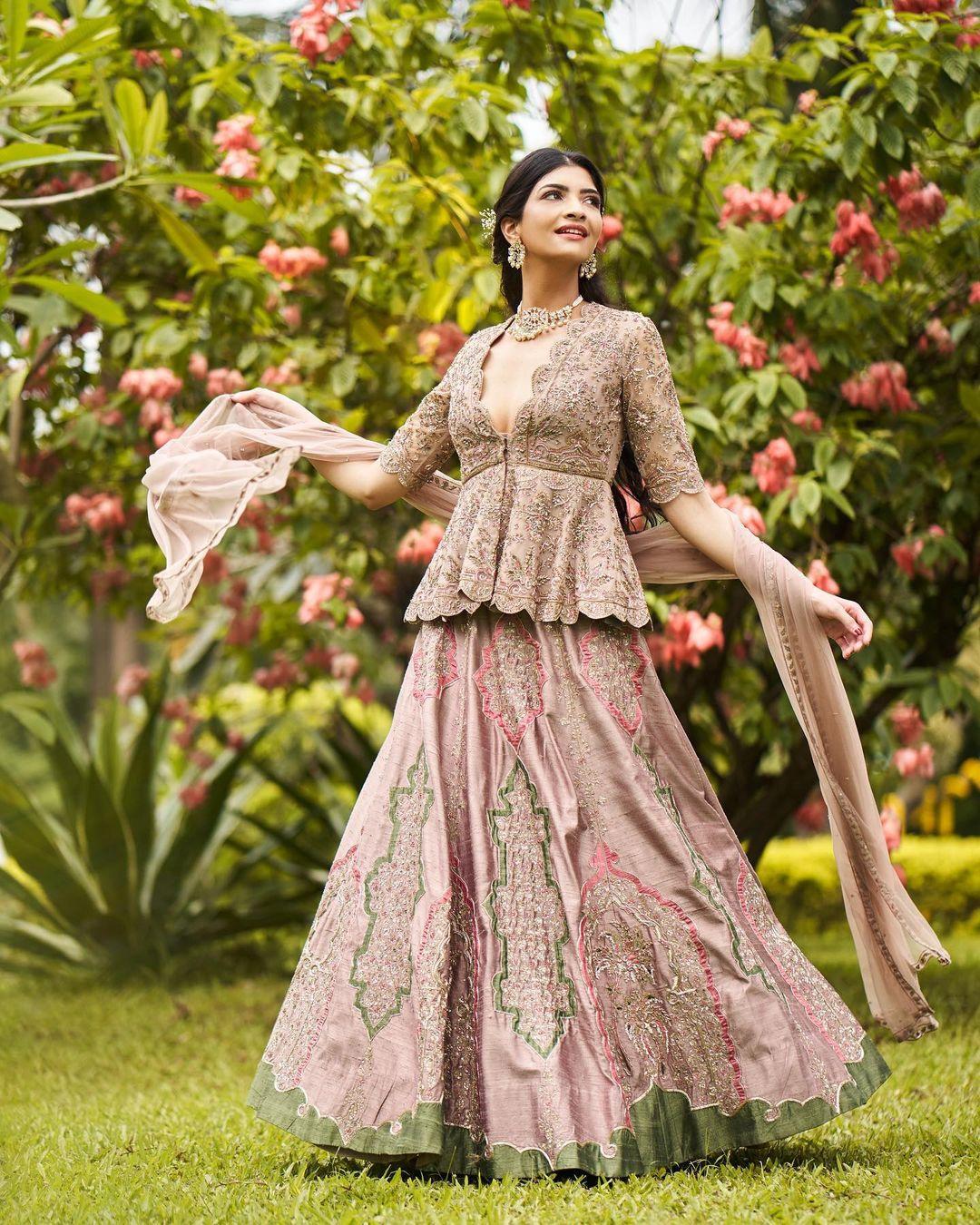 Image Credits - Ridhi Mehra
On the other hand, our recent celebrity brides like Actor Kajal Aggarwal and Singer Neha Kakkar confirmed that the allure of ostentatious and elaborate bridal wear will never go away. Bringing the same emotion of Indian brides to the limelight, Ridhi Mehra says, "A bride wants to look her best on her big day irrespective of the size of the celebration. The desire to deck up in the best and celebrate herself, the journey and the bond is what has kept the fashion demand as is when it comes to bridal wear."
A Sustainable Future of Fashion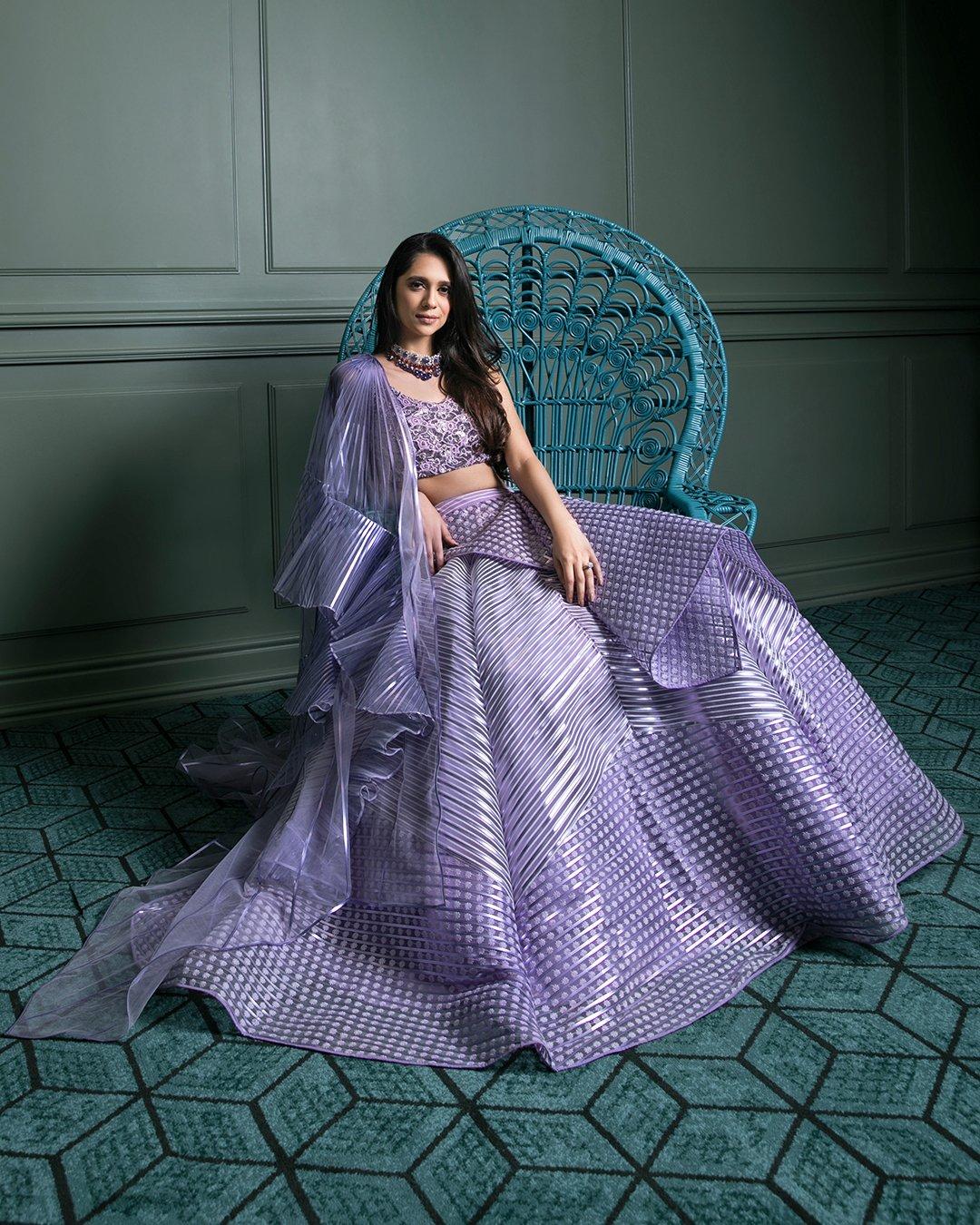 Image Credits - Amit Aggarwal
2020 might not have set the best example of - a beginning of a decade, but her finishing touch comes in the form of a global awakening that is here to open the minds of many fashion businesses and embrace slow fashion and eco friendly habits. Aggarwal confirms, "The future of fashion will be built on rightfully taking care of the craftsman, inventing in training them to produce meticulously made pieces and eliminating excessive production in the post pandemic era. We have committed to sustainability from the beginning of our company and we continue to envision progressing towards a more sustainable way of running a fashion house. Over the years, our understanding of upcycling textiles and using sustainable practices has deepened, recently we thought of utilising a lot of leftover fabrics, trims and print patches from production processes which were recovered from the shop floor post the lockdown. We wanted to use them to create a small capsule of shirts solely by the interdependence of the entire team of karigars. To let them create pieces based on each other's strengths, without the involvement of a design or production team, ultimately empowering their togetherness and allowing more support and respect for one another, especially during these times."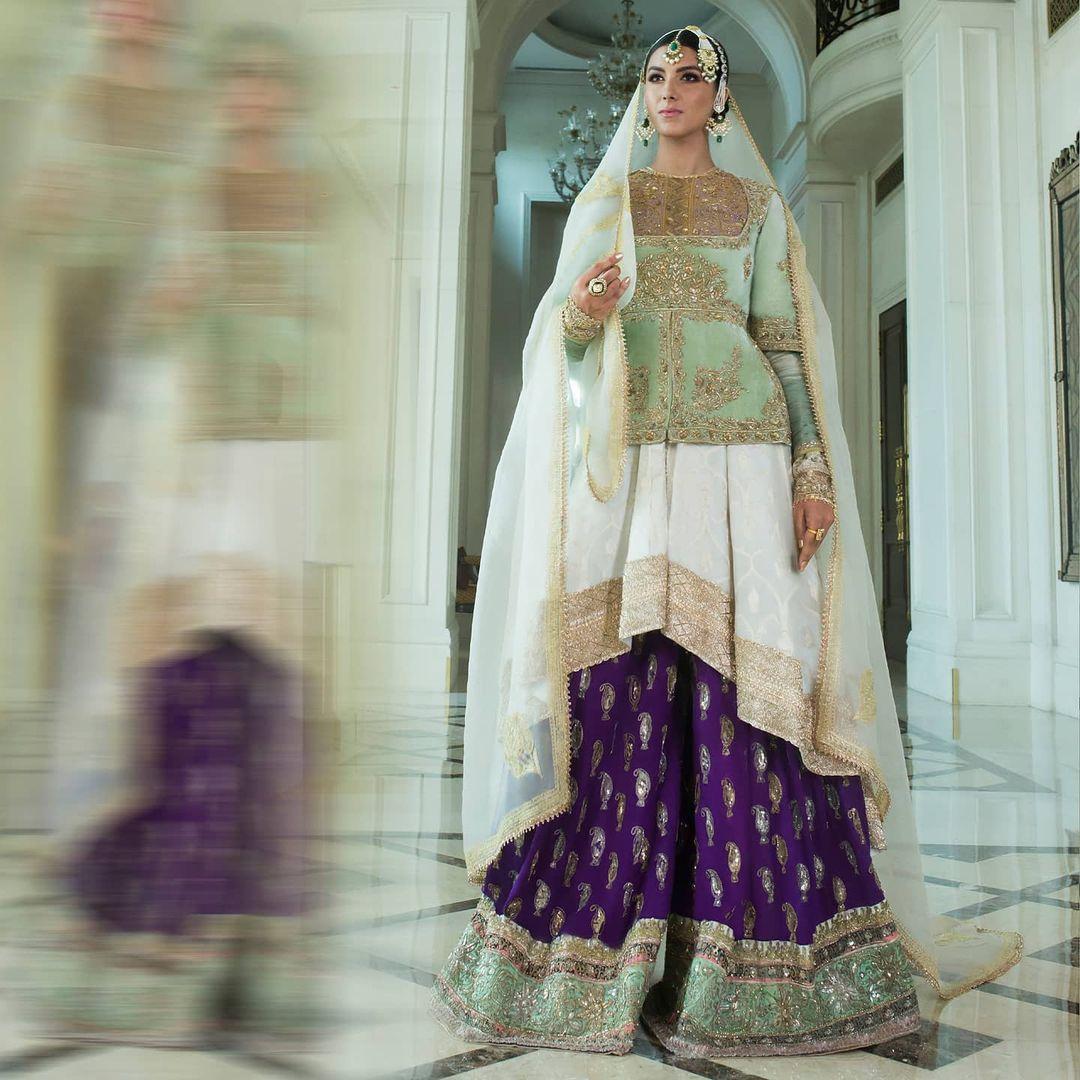 Image Credits - Manish Malhotra
Designer Monisha Jaising highlights the upsurge of plastic usage this year and talks about the importance of using quality materials in our day to day lives. "Disposable masks, PPE kits, sanitiser bottles or plastic garbage bags - I have never seen so much plastic being wasted. And these cannot be recycled owing to the fear of spreading Covid. I am happy to see that fashion - together as a community, is moving towards sustainability now. We really need to save the environment that we live in. I am taking small steps to incorporate it in my designing process. For now, the focus is on the fabrics sourced and the embroidery materials used in our outfits."
For Mehra's line, fashion has always been slow and classic. "We ensure to source quality materials for all our creations, making each piece a long-lasting possession. The reuse value of such pieces is more." Her timeless designs and classic choice of palette makes her outfits a dream wear for brides as well as bridesmaids, that are easy to restyle and carry at other festive occasions as well.
Shopping for Bridal wear in 2021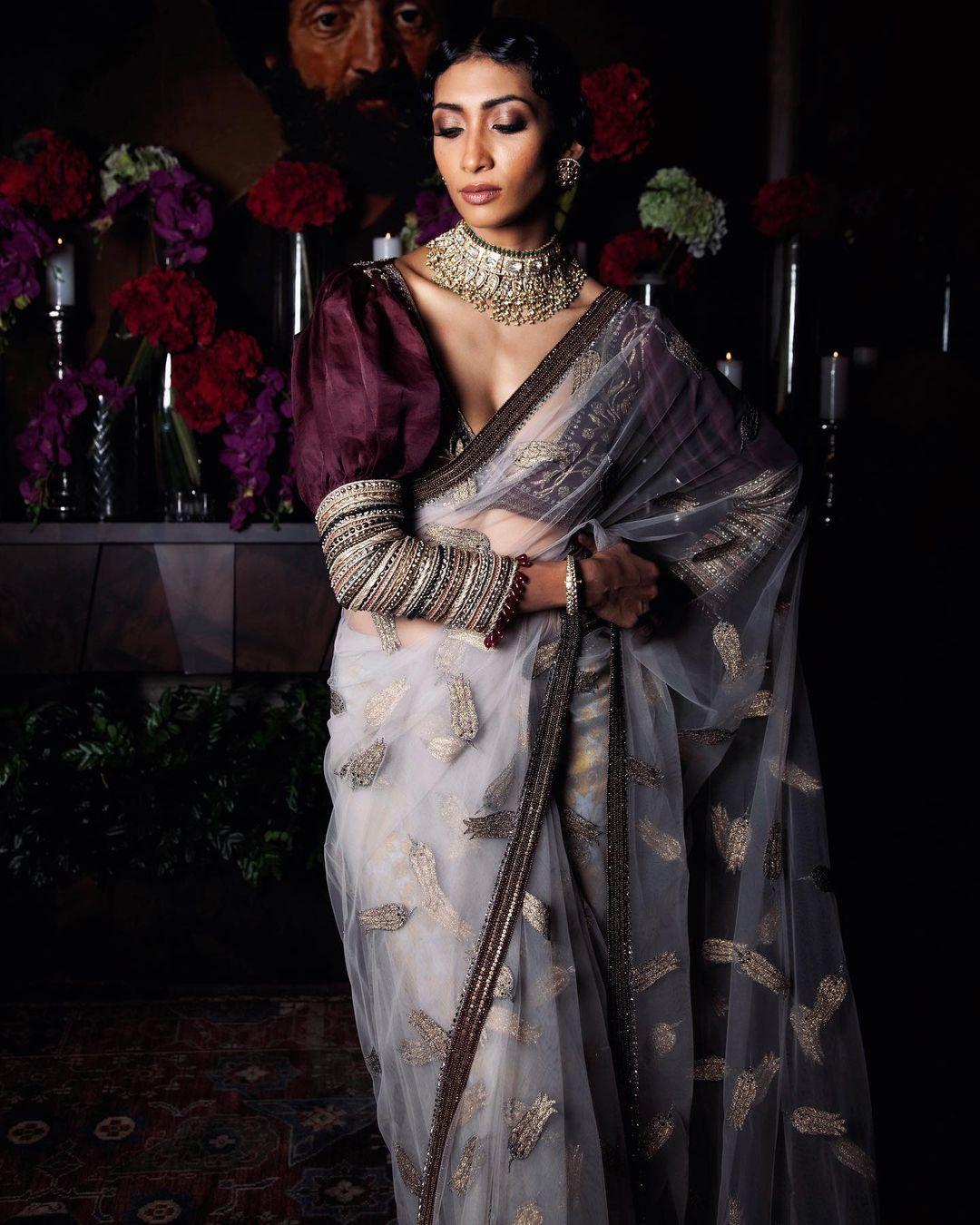 2020 belongs to the internet. But is this digital wave here to stay? We believe buying a bridal wear is an experience and a soon-to-be bride can only whet her appetite with the touch and feel of her wedding dress. "Every bride has a fantasy of how she will look on her D-day," Jaising shares. "Visiting a store, touching and feeling the garment and having a conversation with the designer on all the details of the outfit gives a bride the satisfaction and happiness of buying her wedding dress. They love the personal attention given to them for their special outfit. Face to face meetings with the couturier or the designer who will be curating the outfit for her is very important to understand the vision of the bride. The remaining meetings can be done through virtual appointments." "People also opt for the offline mode or in-store visits with extra precautions with safety measures when they want to be sure of fittings and the 'touch and feel' of their purchase," Mehra comments.
However, the digital stores make the shopping journey easiest for friends and families attending the wedding. "Clients who have faith in the brand pick their favourite designs online. Those who want some customisations, look for the outfit in person," Jaising adds.
According to Amit Aggarwal, it is important to adapt to changing times. "We are reinventing ways of communication and engagement with our customers and patrons. The brand has always been about pushing the envelope whether it's integrating industrial by products in traditional Indian weaving techniques or technology, we are thrilled to launch our digital store. We have got great responses on our website. Technology has been about liberation and we have to evolve and adapt. The digital store features our classics along with some exclusive products which will be only available on our website." The eponymous brand, along with many other designers and jewellery brands also offer digital bridal appointments to make the best use of technology. Mehra says, "Virtual appointments and video conferencing is the way to go. This sudden change in the shopping module has obviously taken its time to gradually win people's confidence. Clients are slowly warming up to the digital model and adapting well to the online shopping scene."
Also Read - Decoding Wedding Wear Shopping in the Time of Corona
Bridal Wear Trend Highlights for 2021
Top Fabrics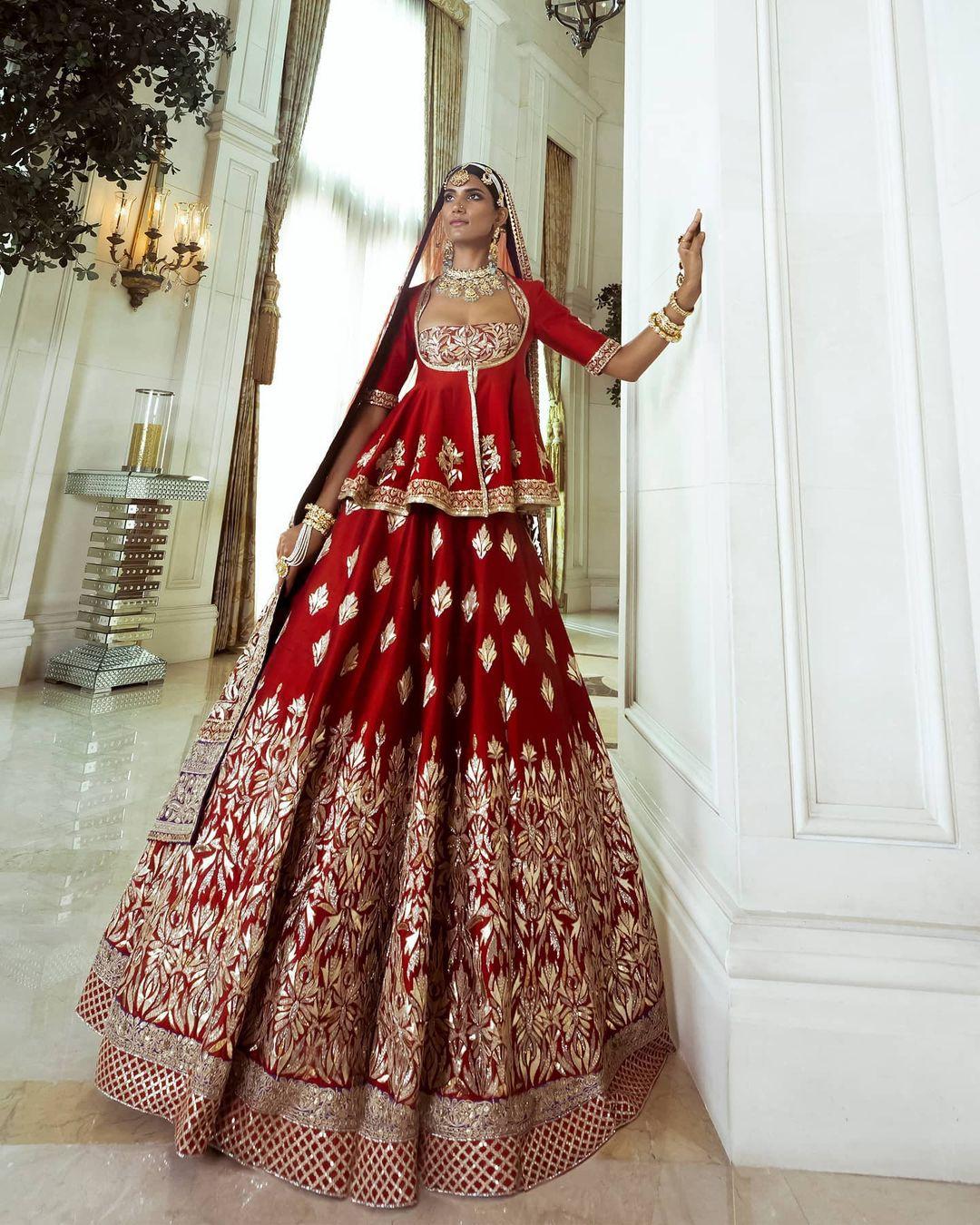 Image Credits - Manish Malhotra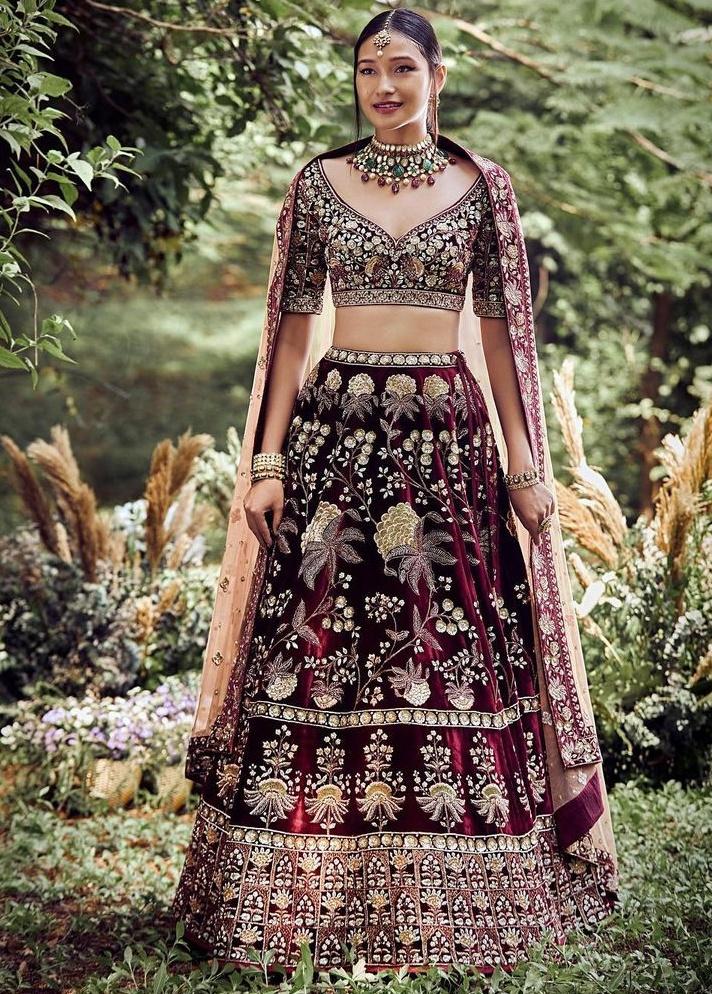 Top Blouse Designs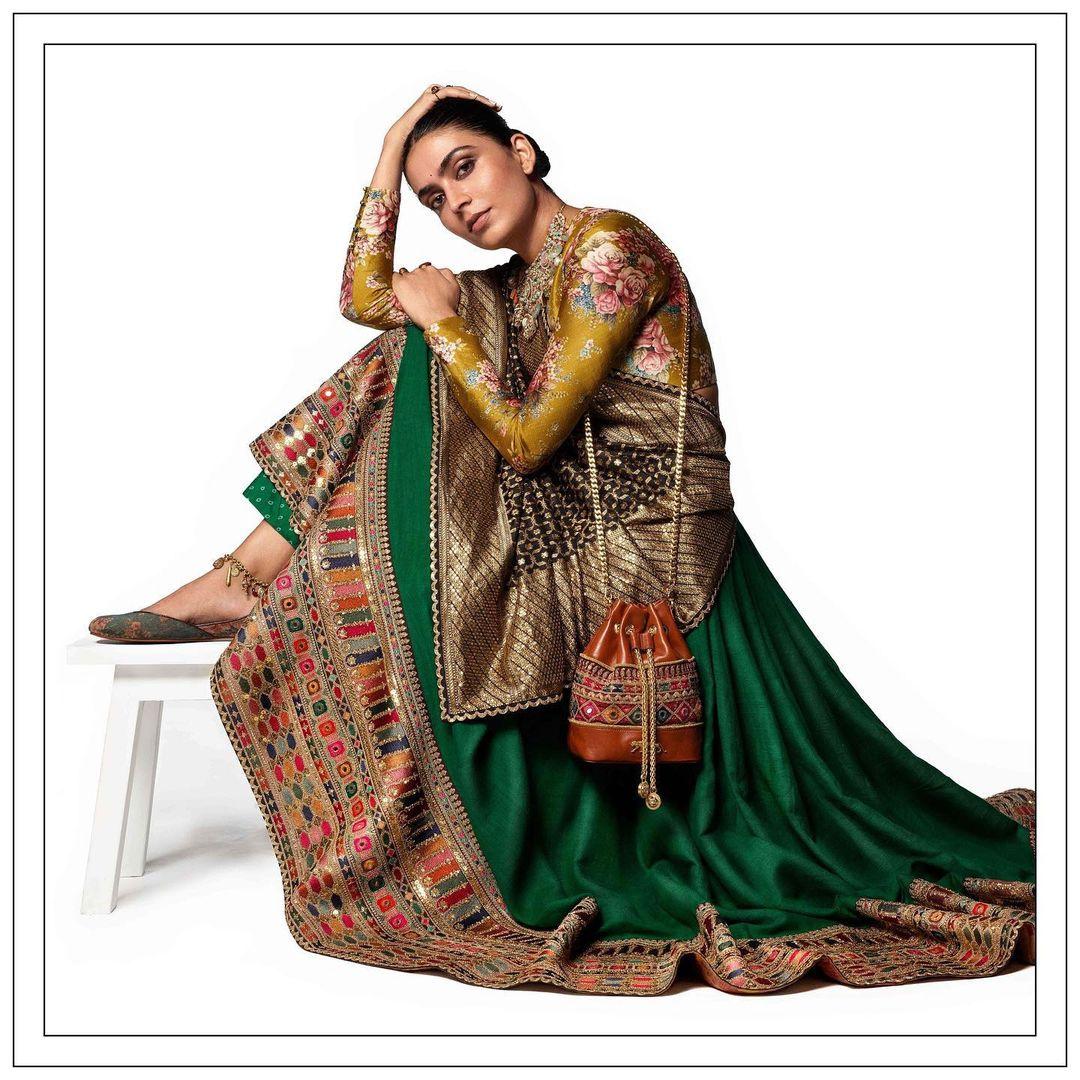 Image Credits - Sabyasachi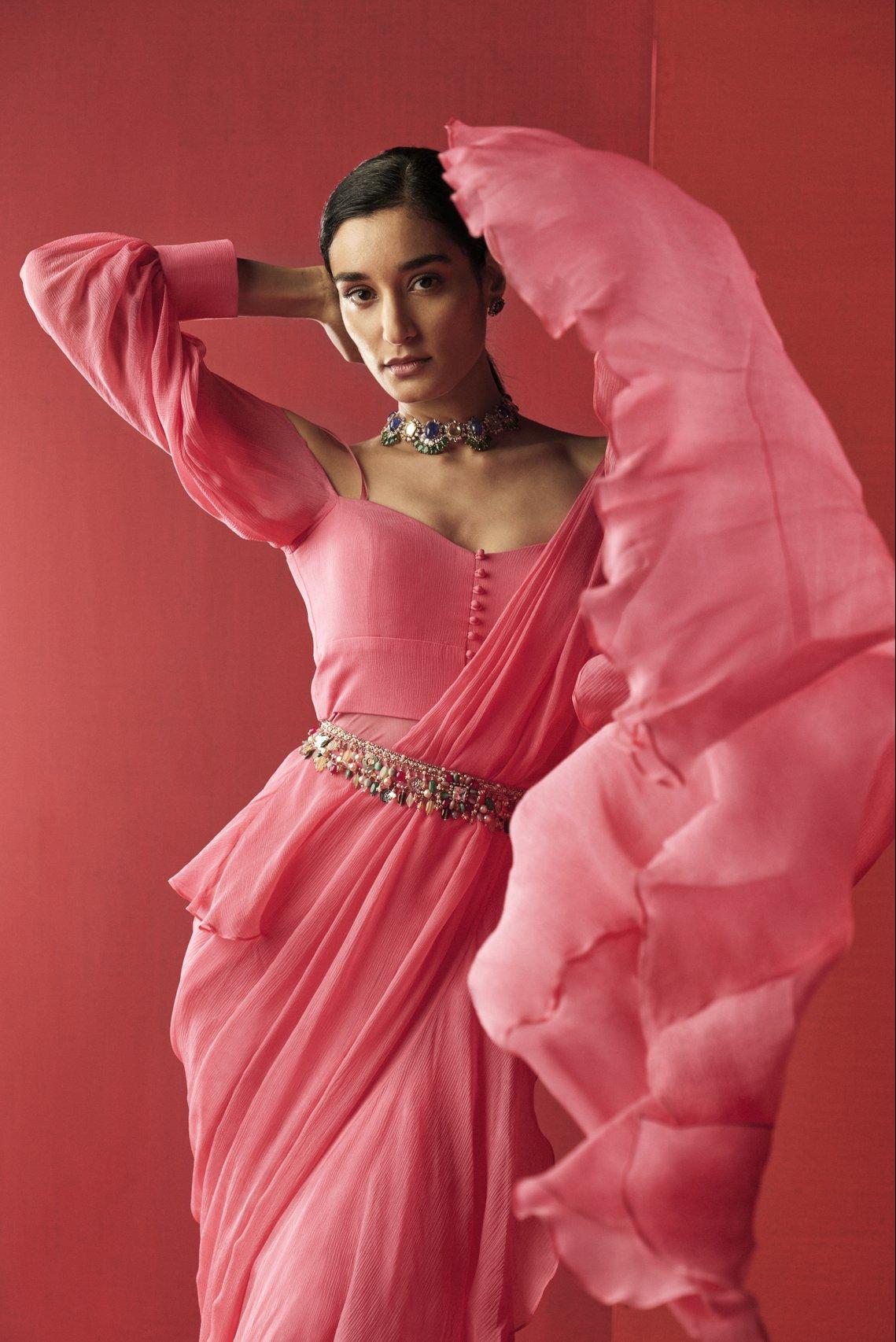 Image Credits - Ridhi Mehra
Elegant long sleeve fitted blouse design
Blouses with dramatic sleeves
Colour Palette for Winter Weddings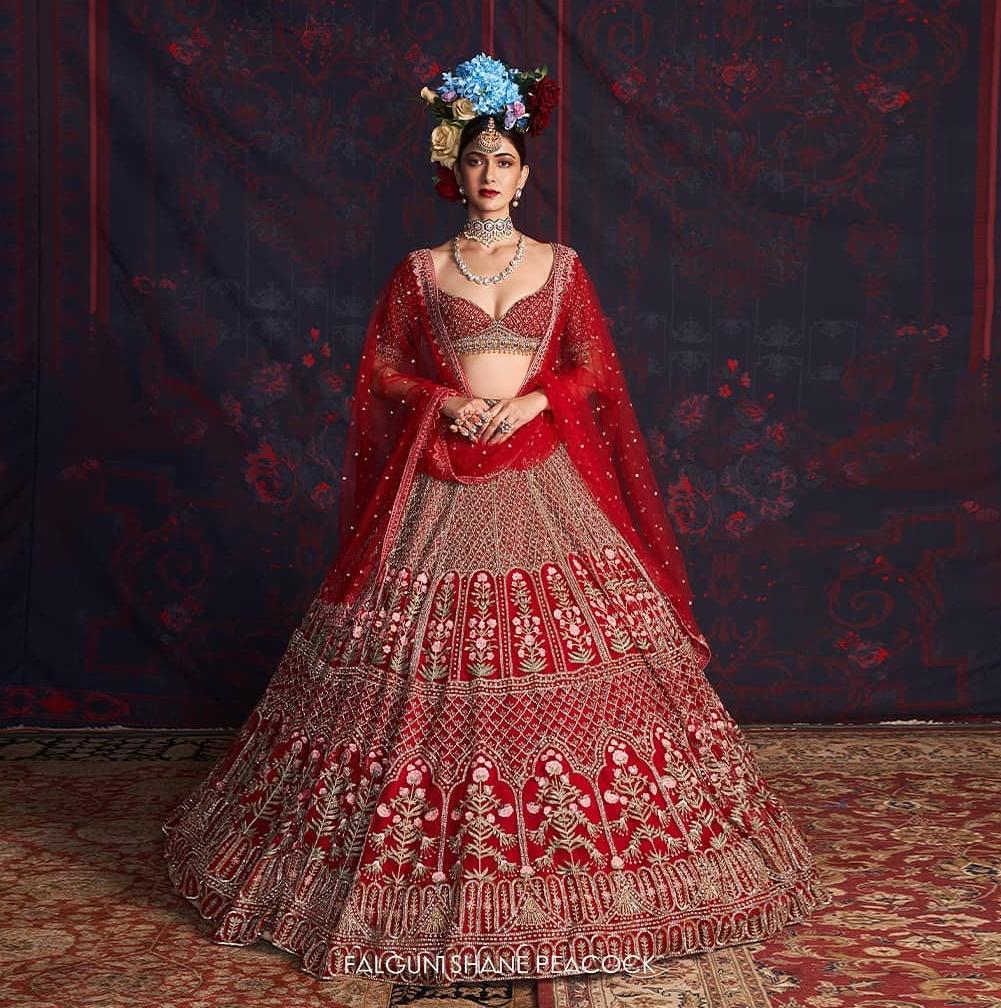 Image Credits - Falguni Shane Peacock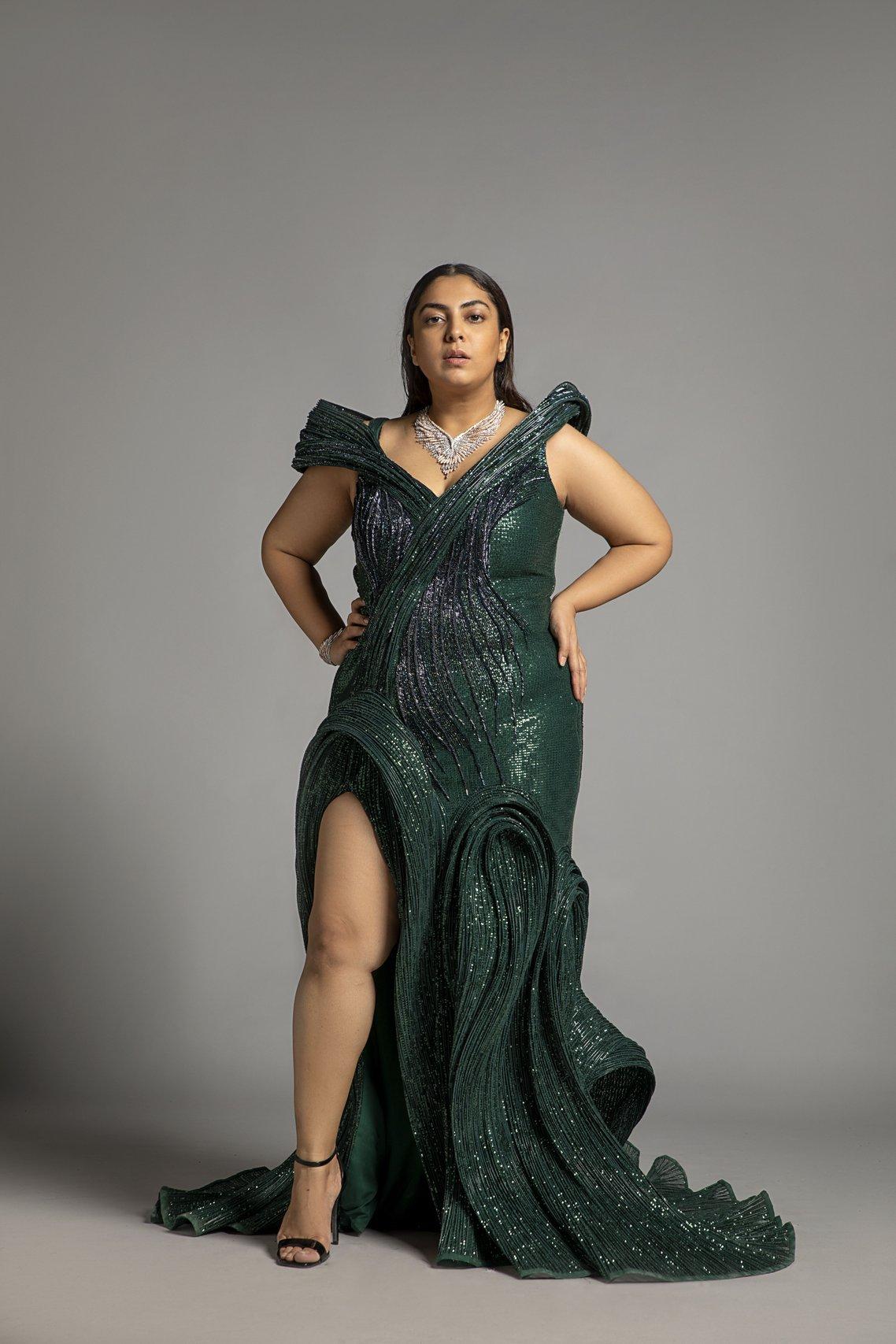 Warm Colour Tones - richer Burgundy, deeper Red or an Emerald Green. Colour is the most important aspect of a garment.
Reds, Orange and Metallic shades are also beautiful shades for evening wedding celebrations.
Image Credits - Amit Aggarwal
Mint, Air Blue, Blush and other nature inspired colours work well with both day and evening.
Mehra's "Reflections" is a spray of Candy pinks, Yellows, Plums and Vermilions - all shades are perfect for day wedding soirees.
Embroideries and Prints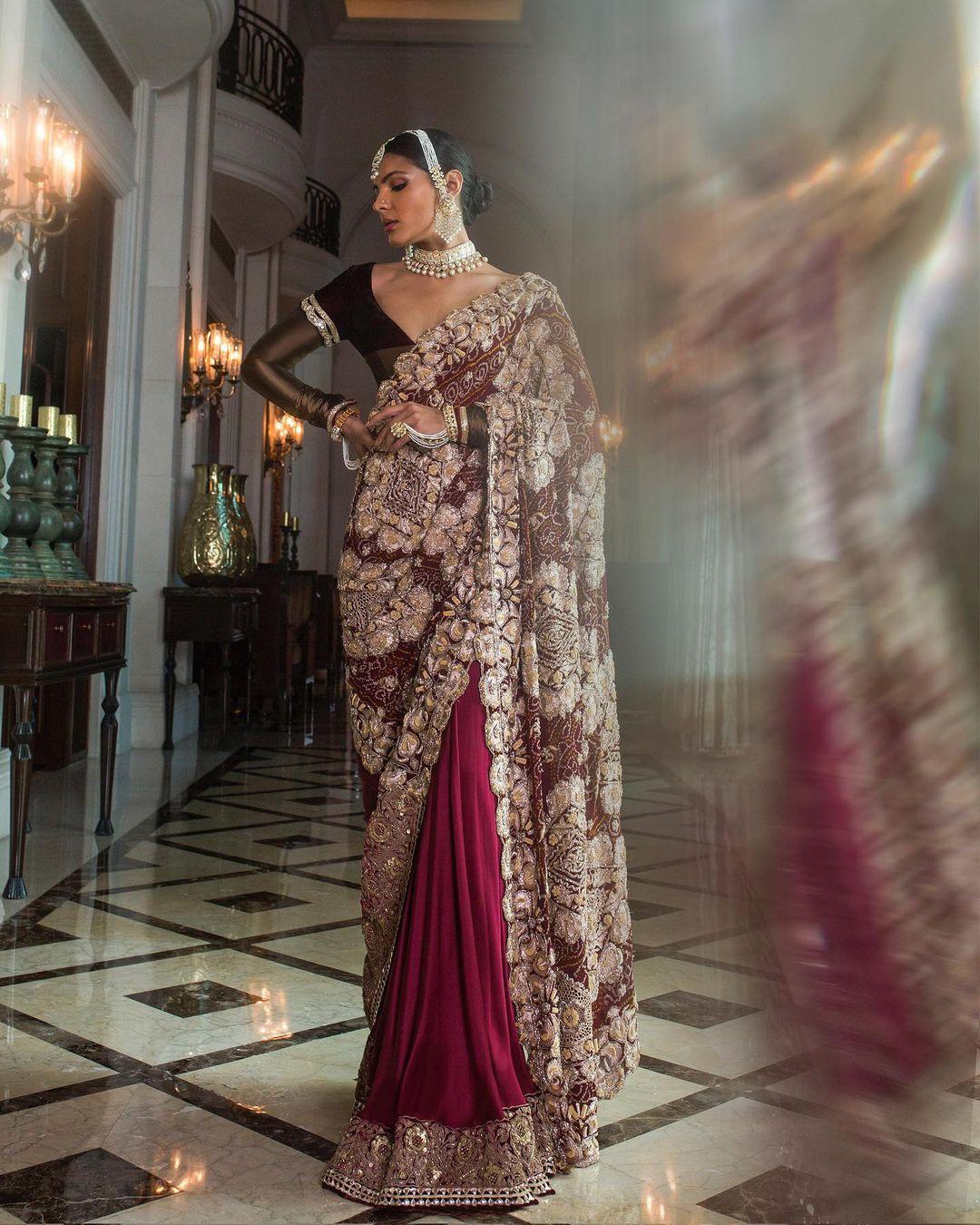 Image Credits - Manish Malhotra
Jaising shares, "You can go overboard with elaborate embroideries as December is a time of shine and sparkle. Embellishments can be used with heavy and elaborate embroidery. December is all about the fabric, the embroidery and the richness of the feel."
Mehra shares, "Heavy Kashmiri embroidery, Zardosi or Zari or Kalabattu, Kutch Mirror-Work, blingy diamond work, Shining beads work. If you are looking for prints for a day wedding, opt for colourful abstract prints, stripes, and the Mughal Era prints."
If you wish to ditch the Bridal Lehenga -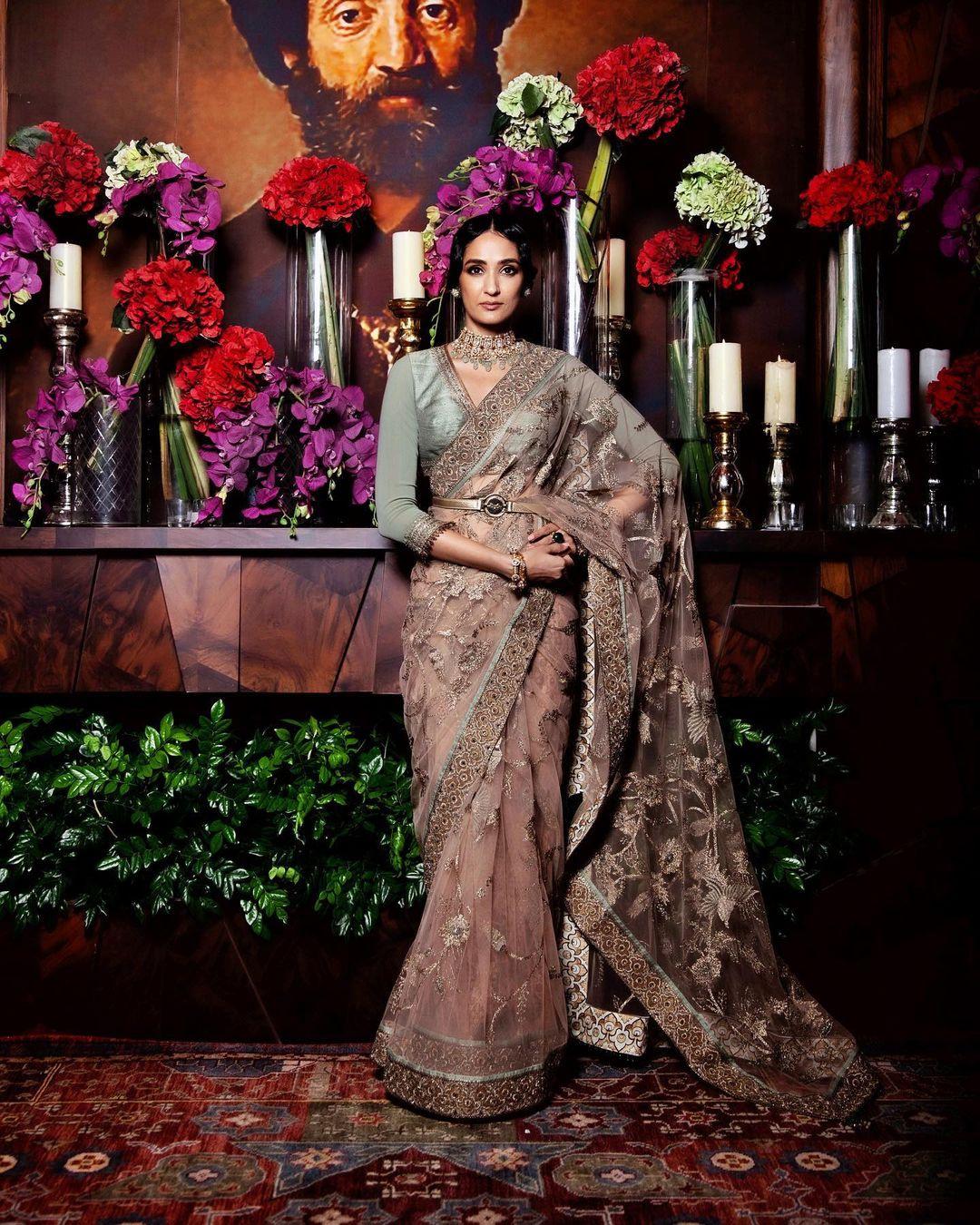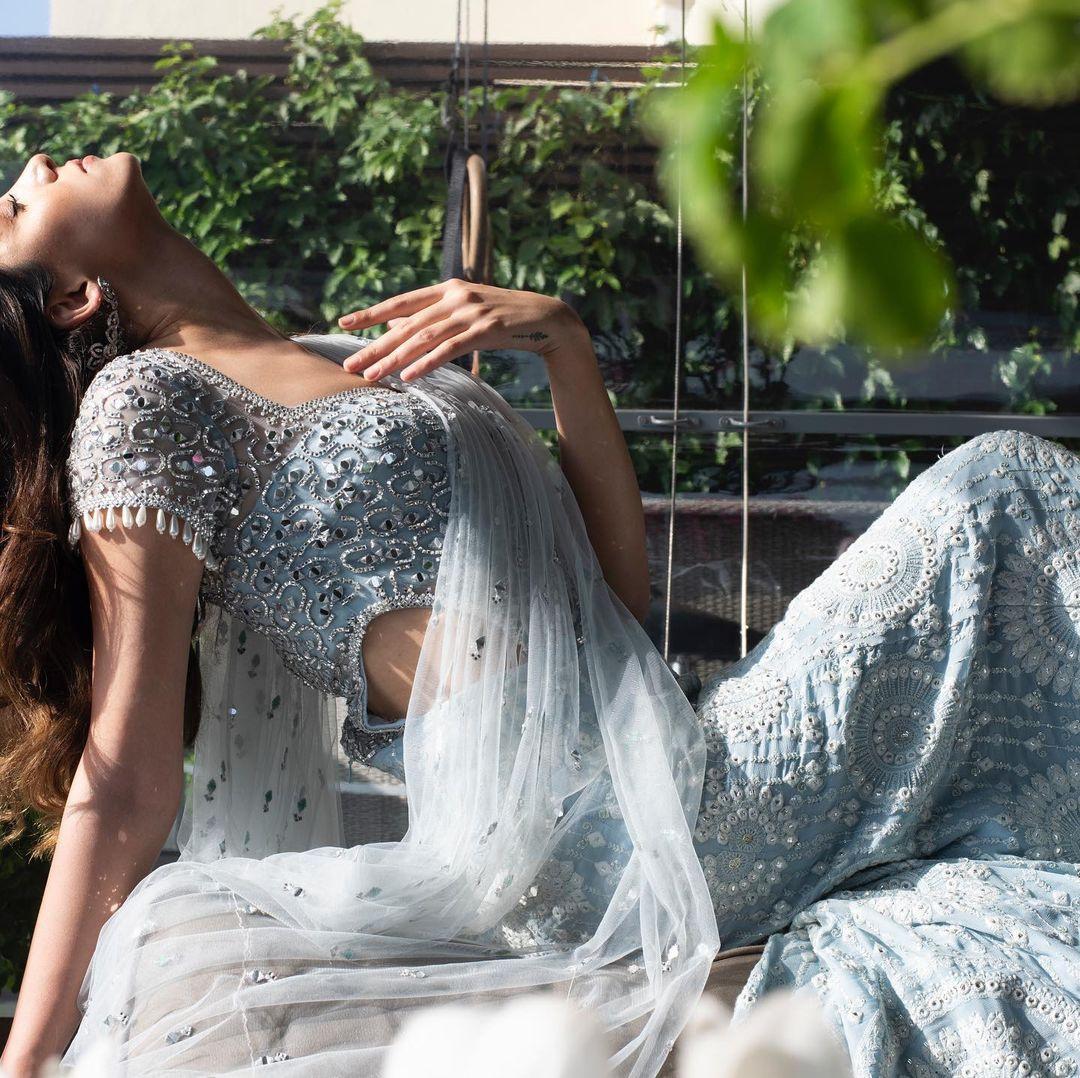 Indo-western silhouettes
Ornate Sarees
Elaborately designed Anarkalis
Light lehengas with intricate modern workmanship
Structured cocktail sarees
Head to WeddingWire India's Community, for more expert styling tips for your winter wedding wardrobe.