Your Engagement Photo Shoot Look Sorted! Best Of What To Wear
Excited for your engagement photo shoot? Have you decided on what to wear? Here are a few helpful tips to decide on your style if you haven't finalised an attire yet.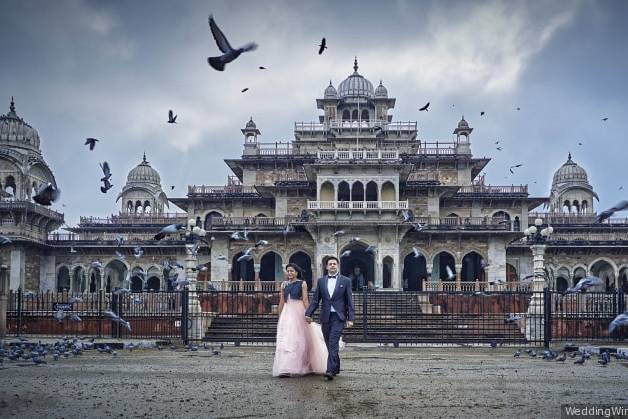 Weddings and photographers, these days, have a much stronger connection than just being a vendor at the event. They are the people who help you relive precious moments by freezing them in their camera frame. That's why photo shoots have become a raging trend. Move over bridal photoshoots, now we have a pre-wedding photo shoot, engagement photo shoot, Mehndi photo shoot, anniversary photo shoot, pregnancy photo shoot and what not!
We know that pictures are worth a thousand words and it is only natural that the couples of today would want each and every precious moment recorded and preserved for eternity.
Here, we tell you everything from planning your engagement photo shoot to executing your engagement photo shoot, this rundown of things is all you need to bookmark and follow through and through to have a spectacular engagement photo shoot. Things that you should avoid or concerns you need to take care of beforehand, we spell it all out for you. So take a look, memories these few essential tips and pointers and you are set to nail every single pose at your engagement photo shoot.
1. Plan well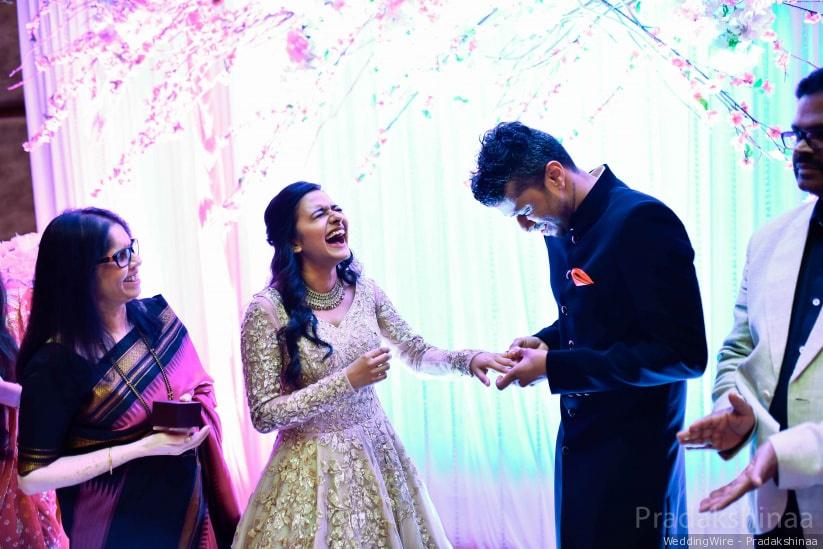 Don't leave this until the last minute no matter how busy you are. You want to take the weather into consideration. Also, think about the location and figure out what will work accordingly. You want to ensure that you're at ease and don't feel like you're trying too hard. An outfit that's not warm enough for winter, for example, will make you uncomfortable and restless.
If you love wearing velvet but you have scheduled your engagement photo shoot in the middle of the cutthroat summer season - then wearing a velvet Kurta or gown would be an epic fail, right? This is why planning ahead of time by keeping the weather in mind is a must! 
2. Don't ignore your personality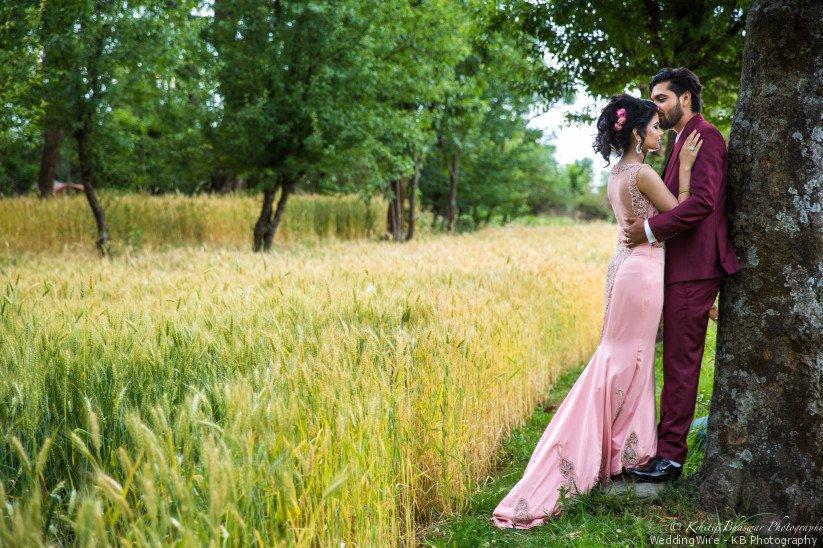 Express yourself and be the person you are meant to be. If you're the sporty type, you can incorporate athleisure into your outfit. Don't be afraid to be unique and unconventional. You can even plan your entire engagement photo shoot around a running range or a basketball court.
Opting for something you're comfortable and feel gorgeous will give you amazing pictures. Your personal style won't let you down. You can even have your engagement photo shoot on a football field or cricket field if you're both fans of the sport.
3. Have fun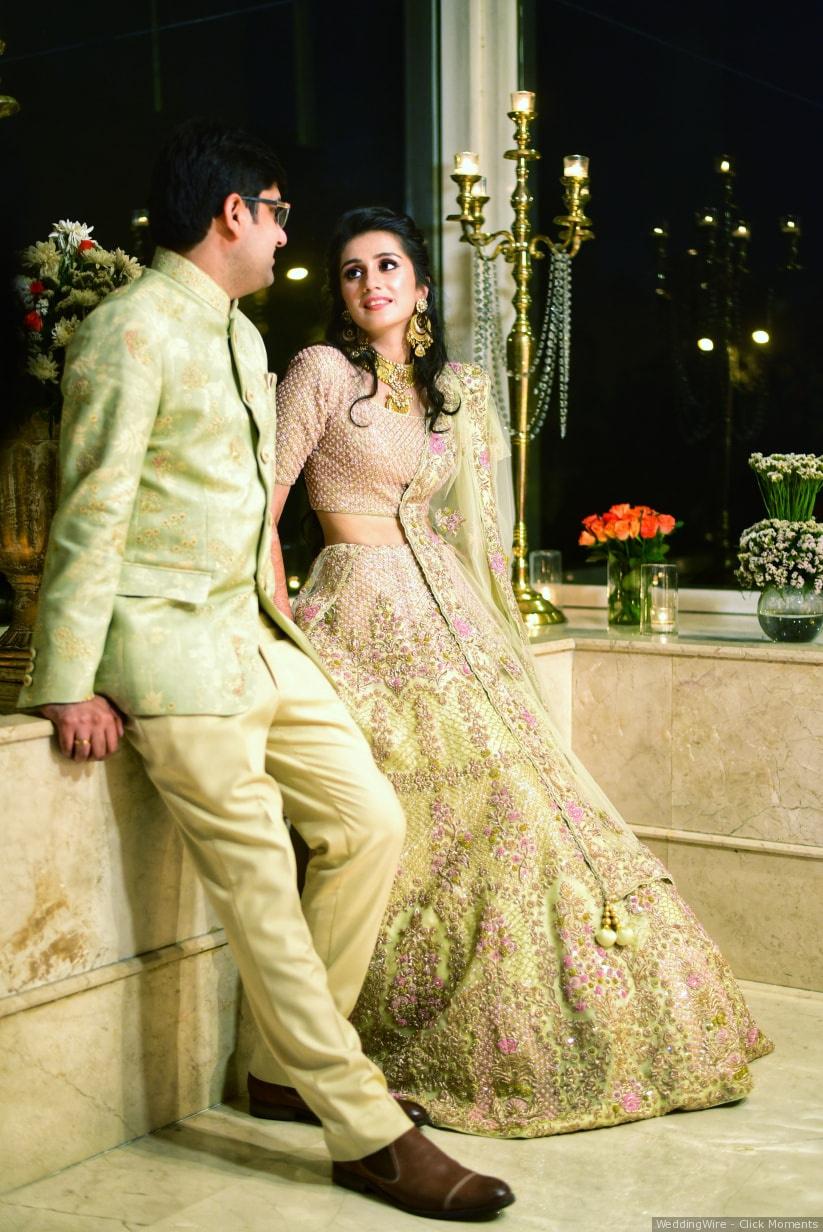 If you're not fussy and love experimenting, you can even coordinate your outfit with your partner and choose colours that complement each other. When it comes to tips for your engagement pictures there are a lot of things you can do. You can include a section with a fun series of pictures with matching T-shirts. Remember that this is a great opportunity to enjoy yourself with your partner and you should make the most of it instead of spending too much time worrying.
You don't want pictures in which you look stressed out or as if someone forced you to be there. And to let loose, you need to have fun. The whole idea of having an engagement photo shoot is to capture your chemistry before the day of your wedding - so do whatever defines you as a couple and break the rules. 
4. Beach photos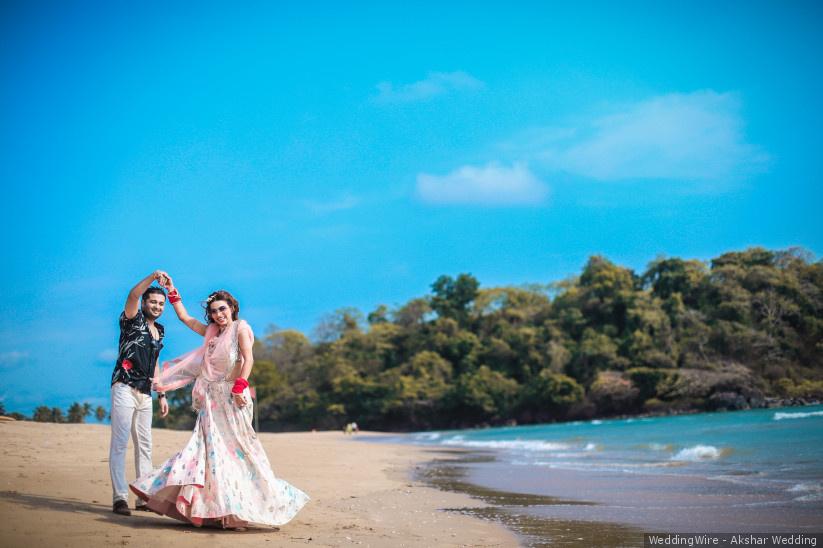 If you're planning to have your photos taken at the beach, keep your outfits simple and classy. White is a great colour for this set and you can even experiment with dark blue shades. Stay away from footwear and let the sand get in between your toes.
The vibes will be a lot more relaxed in the pictures and you won't have to bother hunting for footwear that can work for the beach. You can have an artsy kind of engagement photo shoot on a beach. Consult your wedding photographer over what kind of approach you want to take and what is it that you want to showcase.
5. Bright colours are beautiful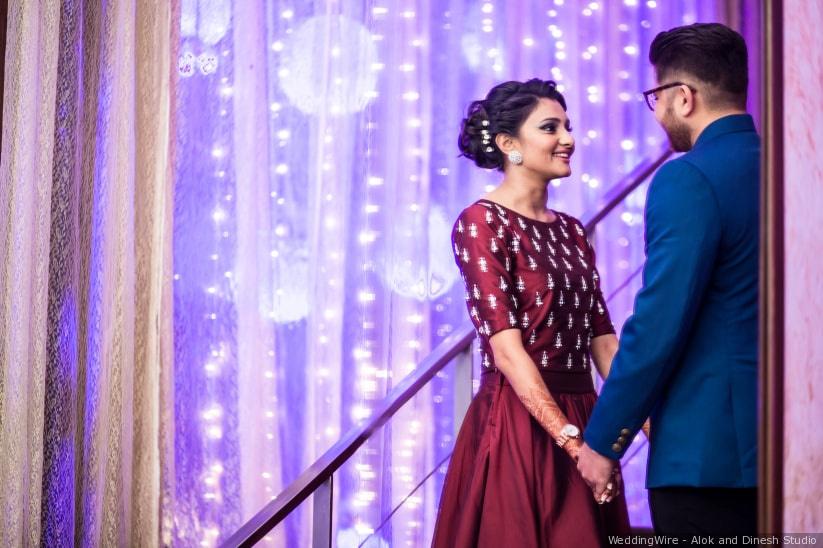 You don't have to keep things low-key all the time. Bright and bold colours with fun prints will look extremely good on camera and make your pictures happier and fun and are currently counted in popular wedding trends. Pick something you're comfortable with like stripes or polka dots but do make sure that these aren't too overwhelming.
You still want the focus to be on the two of you and don't want a particular design to overtake all the other elements in the picture. Do experiment with options, then settle for something you look and feel great in.
6. Mix things up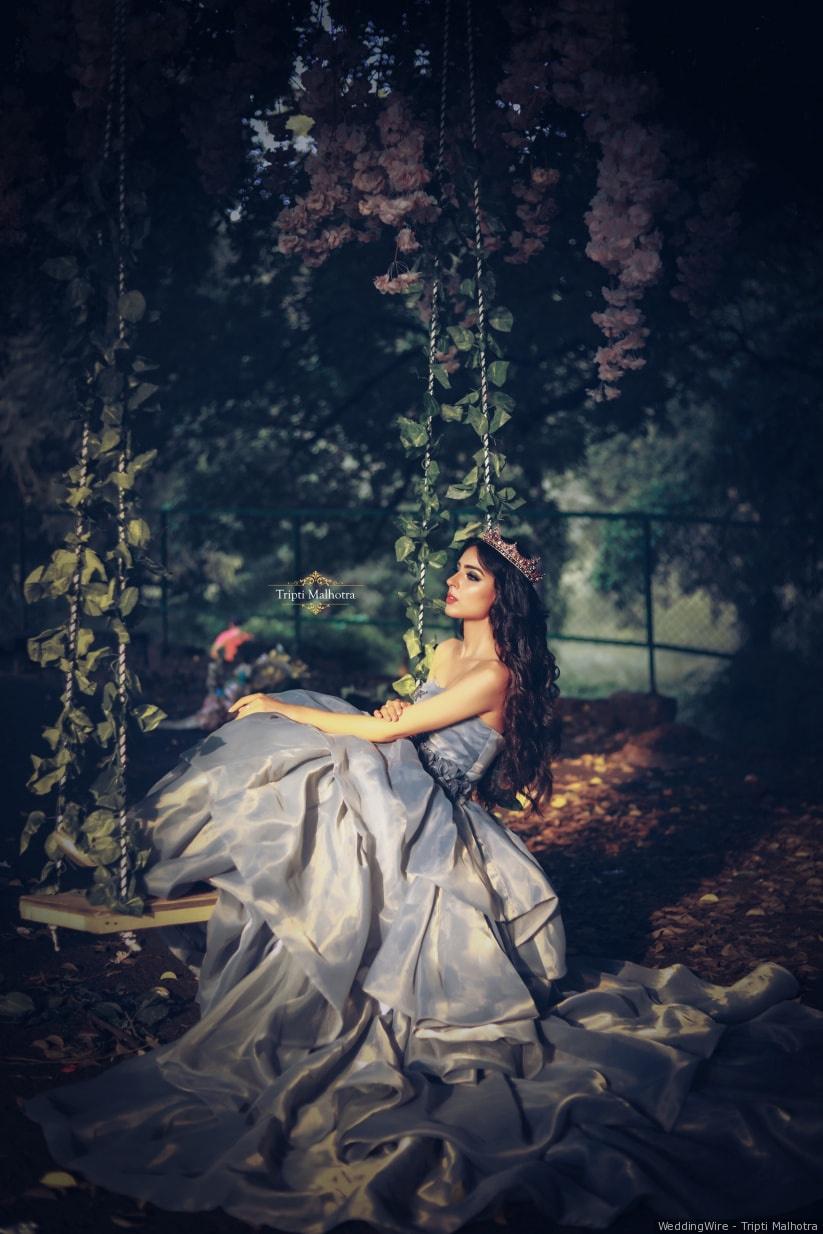 Whether you choose to go glamorous with strappy heels and a cocktail dress accompanied by a tailored suit on your better half or keep things casual with flannel shirts and flirty dresses, don't hold back. Introduce props in the pictures like a beautiful umbrella if it is weather appropriate and don't underestimate the power of lovely accessories like a bright scarf. Imagine how your engagement pictures would look while the two of you are playing with kites. Put on your creative hats and come up with unique prop ideas.
You should always keep the weather of your location and time of the day in mind while choosing your outfit for the photo shoot. To amp up the pop of funk, you can always pick a few photo shoot props like colour bombs and dreamcatchers. Try to relax and be your natural self for the best pictures. If you're camera-conscious, go candid with your engagement photo shoot. After all, it is just the practice run for the big day.
After an engagement photo shoot, you will realise how the chemistry between you and your partner appears on camera, practise some poses and help accentuate each other's best sides. You're going to be partners for life. Why not start the partnership by being giving each other honest feedback of your engagement photo shoot to achieve spectacular wedding pictures! So, keep in mind these tips as you finalise what to wear for your engagement photo shoot and we promise it will be as spectacular as your lovely couple. 
Share the stories of your engagement photo shoot with us in the comments below.