The Exclusive List Of Wedding Gifts For Girls That Are Guaranteed To Make Any Bride Scream Out Loud With Excitement
Girls are not easy to please ever but they become even more difficult when getting married. So if you though you could impress your sister, best friend, or cousin in a jiffy with your ideas on wedding gifts for girls, we suggest you rethink.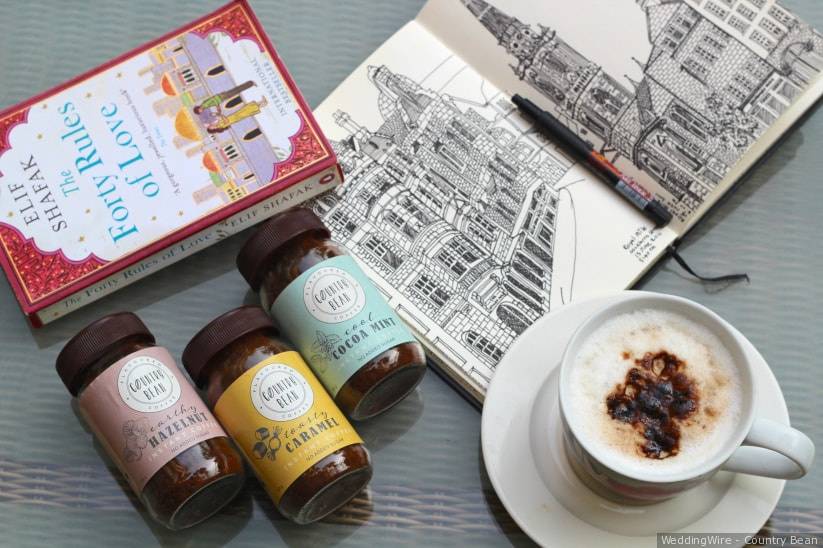 Finding wedding gifts for girls can be a full-time job till you find the perfect one and we do not want to reiterate that it still depends on how choosy the bride is. When you've grown up with your friend or cousin, you more or less know their taste and choices and can instantly spot what they'd like. But the thing is a little difficult when they are about to get married.
Firstly, with brides going trousseau shopping every day it is difficult to keep a tab on what they have and what they need. You do not want to end up giving them something they already have.
Secondly, with them getting married their choices seem to alter depending on what they'll need after they get married. There is a high chance that what they need after the wedding is different from what they have always wanted for themselves before the wedding. Therefore it can be extremely daunting to find something they need and would love to accept as a gift from you.
We have curated a list of things that are the greatest wedding gifts for girls. Just choose your pick and surprise the bride.
1. Pamper Her With a Bridal Skin Care Routine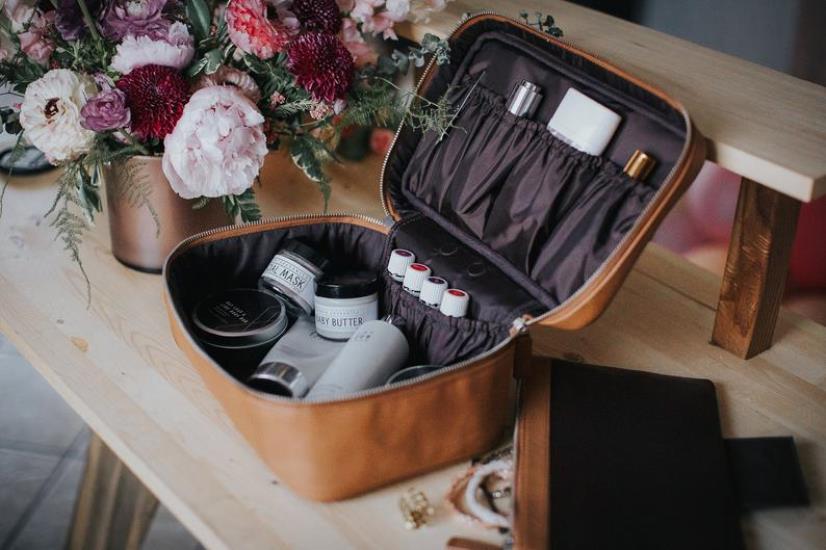 Image Courtesy: Etsy
With brides getting tensed right around their wedding, most often they do not get time to pick skin care products that can help them keep their skin stress-free a few months before the wedding. The best part about skin care wedding gifts for girls is that you already have an idea about their skin and can get them something that suits it completely.
Face packs, lip scrubs, hair masks, body polishes are things one can never have enough of, which is a win-win for you.
Pro Tip: Forest Essentials and Kama Ayurveda are two brands known for the best bridal skin care products.
2. Get Her Funky Personalized Jewellery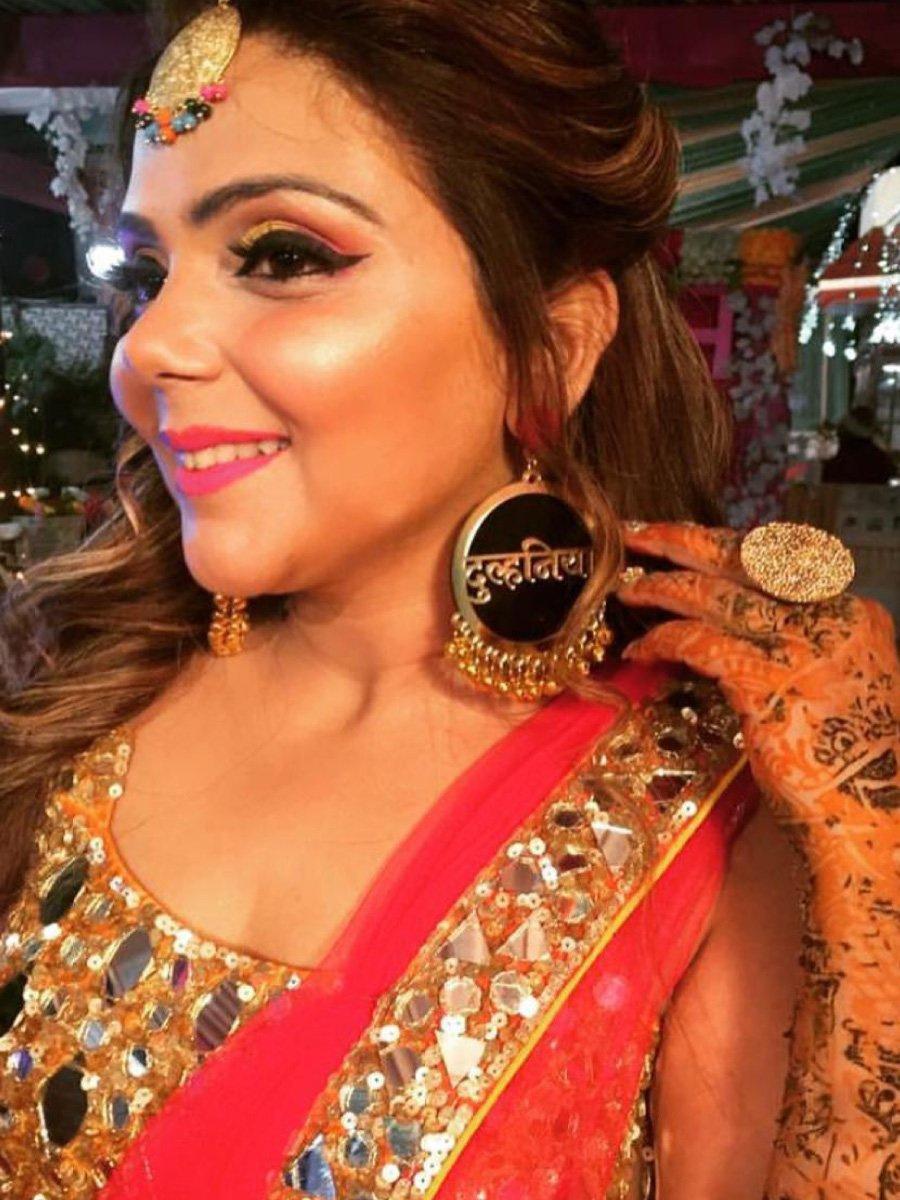 Image Courtesy: Krafted with Happiness
If you do not want to go for something boring and usual then this is the perfect idea of wedding gifts for girls. Earrings with the name of the bride, silk bangles with her wedding hashtag, or similar funky personalised jewellery ideas might make be something that she will cherish and can also pair it with her Mehndi or Haldi outfits to add the extra edge.
Pro Tip: Kraft wit Happiness is a brand that personalises funky jewellery.
3. Add a 100th Bag/Clutch to Her Collection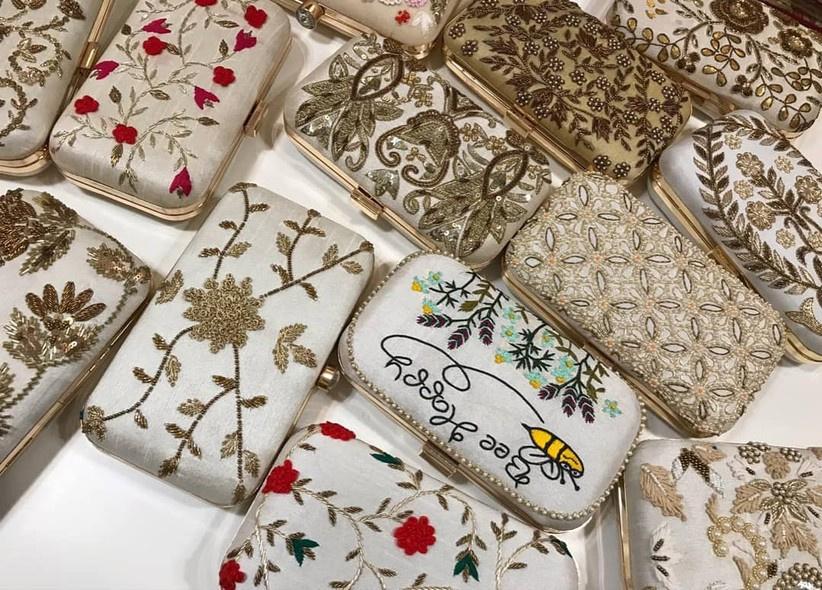 Image Courtesy: Perfect Cut
A girl can never own too many bags, and if that girl is getting married then that is all the more a reason why you must pamper her with one extra choice in her wardrobe. If you think bags require more personal choice depending on what they need to carry in it, clutches are the perfect choice for wedding gifts for girls.
Pro Tip: Go looking for a good embroidery clutch that they can match her Indian outfits.
4. A Hotel Stay for her to Unwind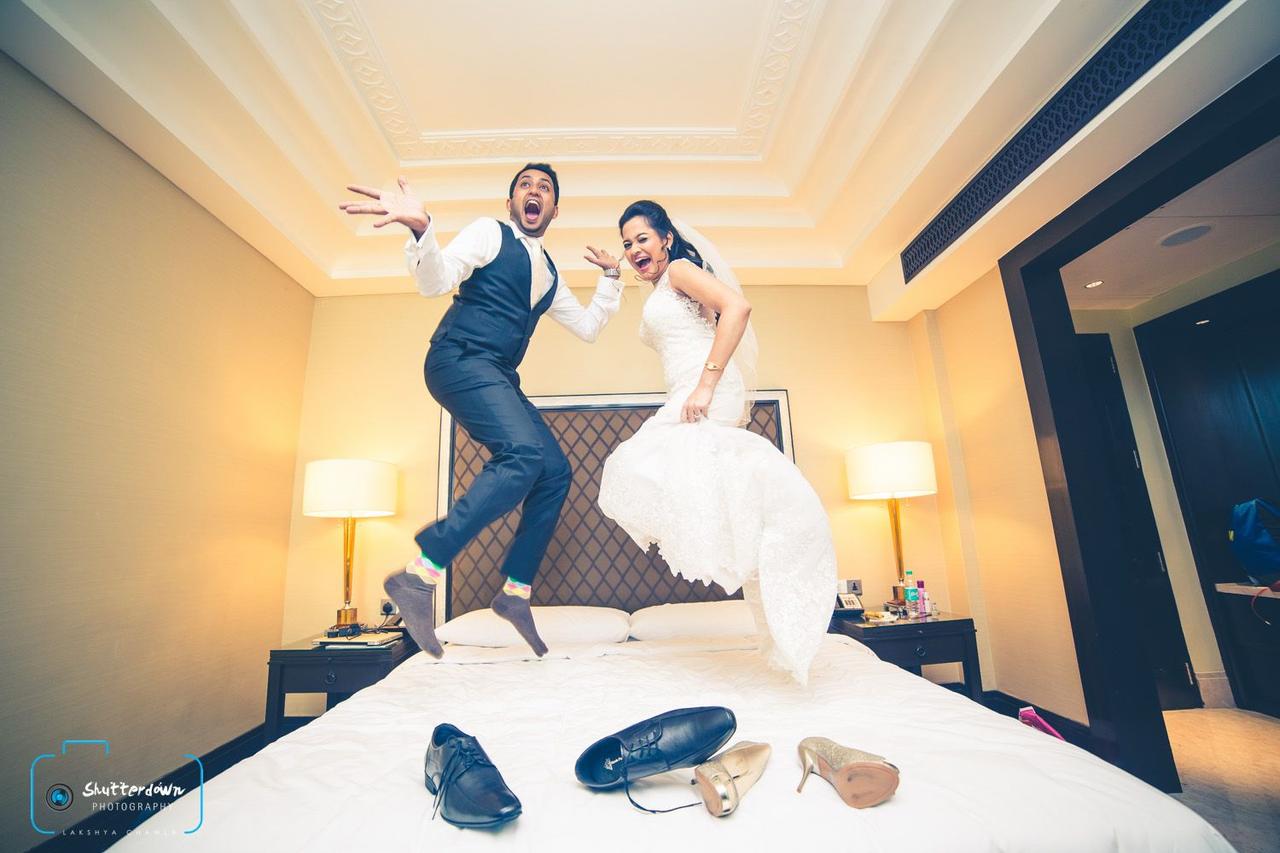 After all the wedding functions are over the bride and groom are not just tired but overexerted. At this moment what they need is some time away to them where they can relax. By giving them a free stay at a peaceful property a little far away might be something your friend will be extremely thankful to you for.
Pro Tip: If the hotel booking requires prior date confirmation then make sure you keep the bride n loop for booking her one of the best possible wedding gifts for girls.
5. Something That Satisfies her Coffee Cravings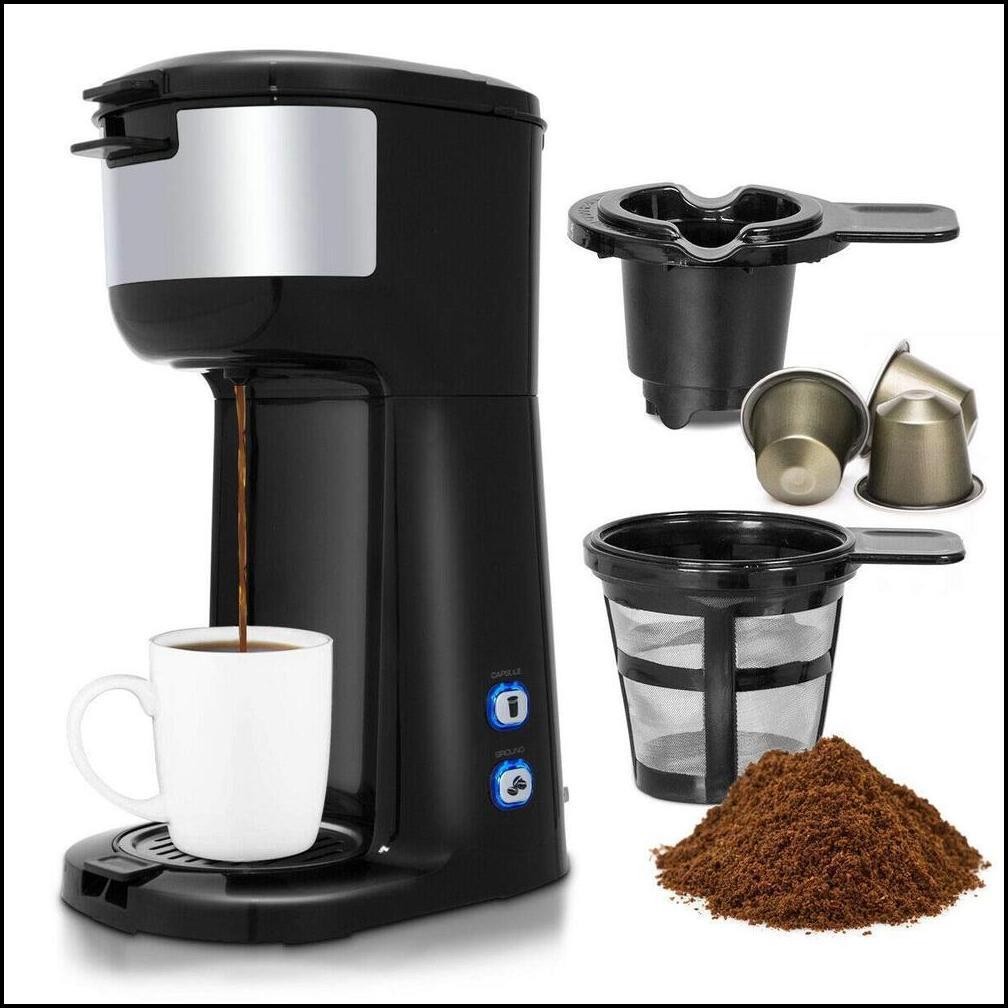 Image Courtesy: Amazon
If the bride is a coffee lover then there is nothing in the world that will make her happier than this. Drop everything now and check some smart coffee makers with a mix of taste and technology that satisfy her coffee cravings and make for the best wedding gifts for girls.
Pro Tip: If you do not know where to find a good coffee machine from then look for it online and check the reviews of the product to be double sure.
6. Handmade Cards are a Sweet Gesture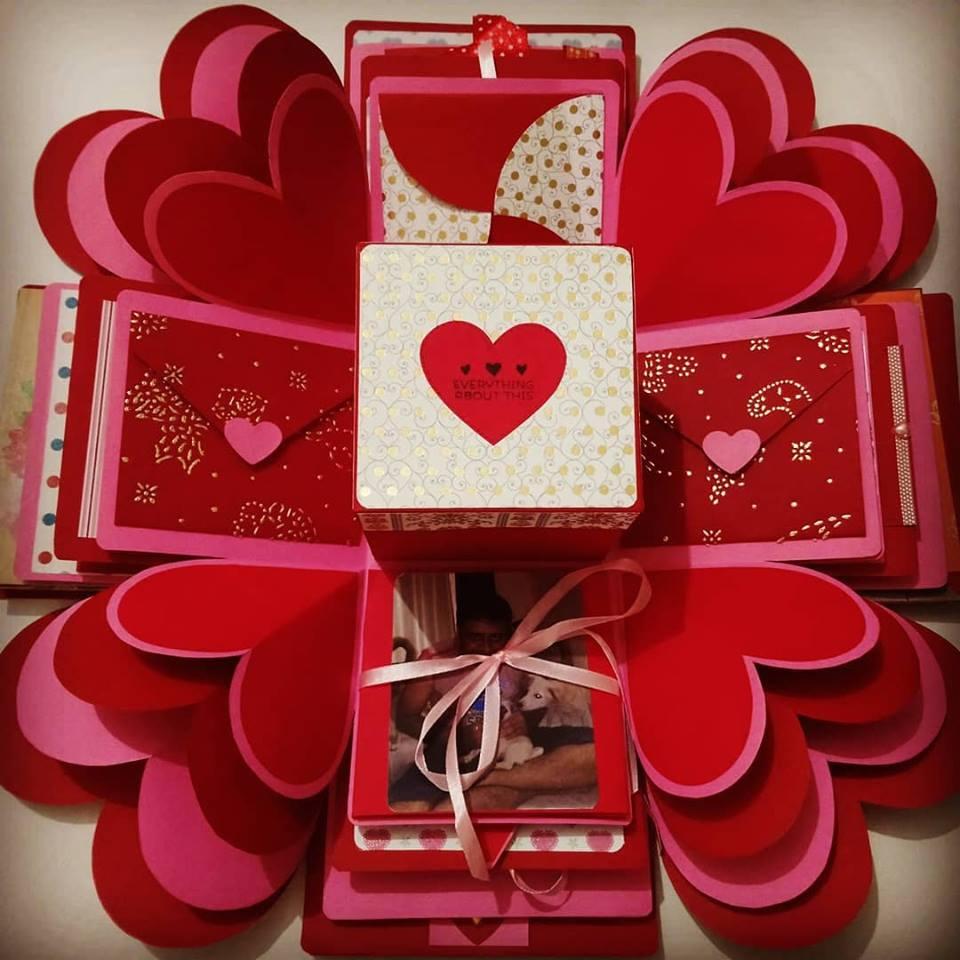 Image Courtesy: Lina's Handmade Cards and Crafts
Do you remember how we drew and made cards for our friends when we were younger? Well, gone are those times but if those friendships are still lasting then you can revive that memory for the bride-to-be as well. Nothing can replicate the efforts that making handmade cards require which surely makes it our top favourite wedding gifts for girls.
Pro Tip: You could try making the infamous explosion box and put a small gift in the box to not look cheap ;)
7. Say Cheese to a Polaroid Instant Camera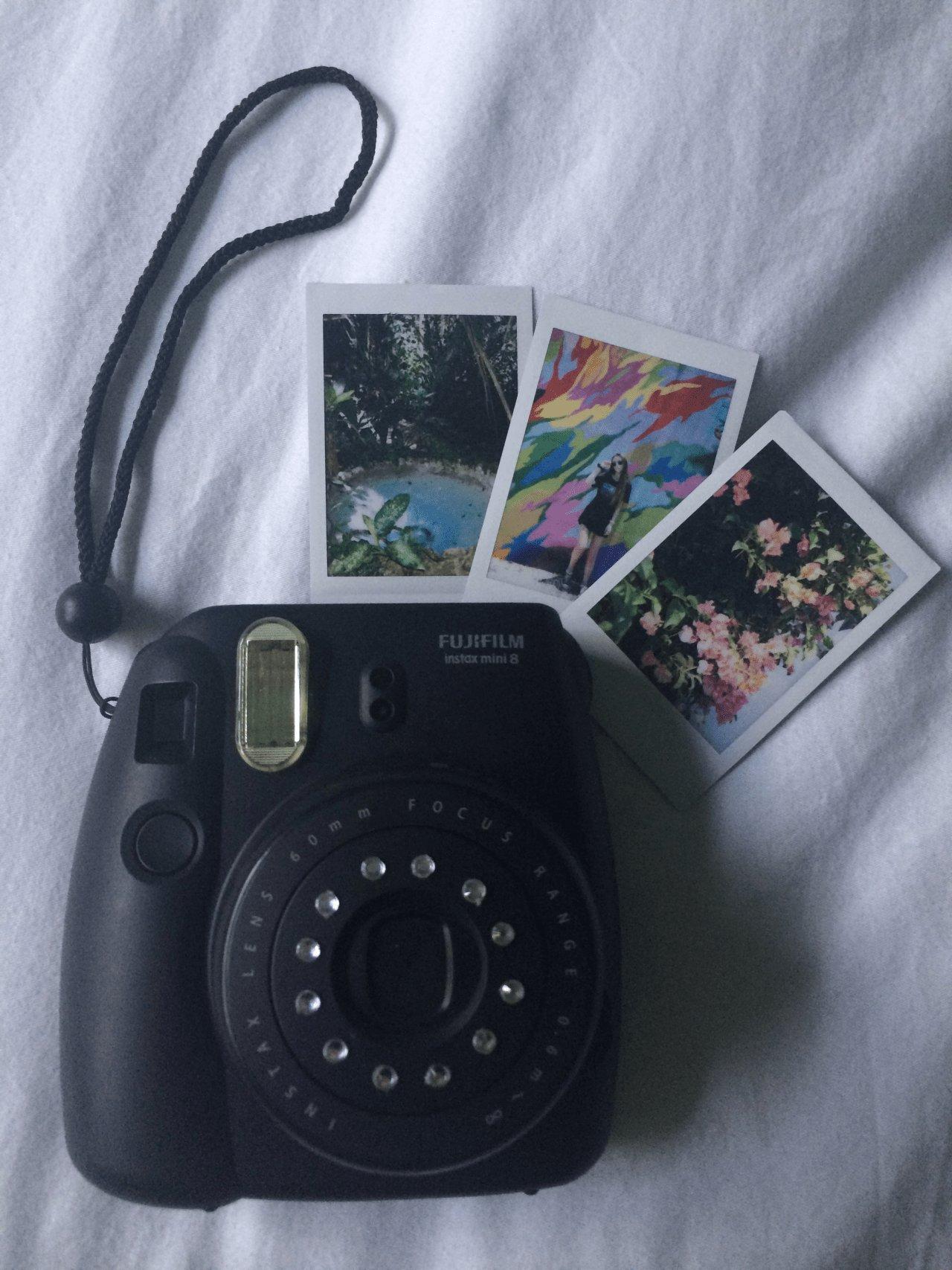 Image Courtesy: Fujifilm
Which bride doesn't like clicking pictures and saving as memories? Especially at this time when everything in her life is changing there is all the more a reason for her to capture some of her favourite moments and keep them close. In the age of digitization, why don't you give her something that reminds her of the olden times? How about gifting an instant camera with which she can collect physical evidence of her favourite memories.
Pro Tip: You can also make the gift grander by gifting her a scrapbook cum album where she can save all the pictures to create her own memory book.
8. Who Doesn't Need a Virtual Assistant?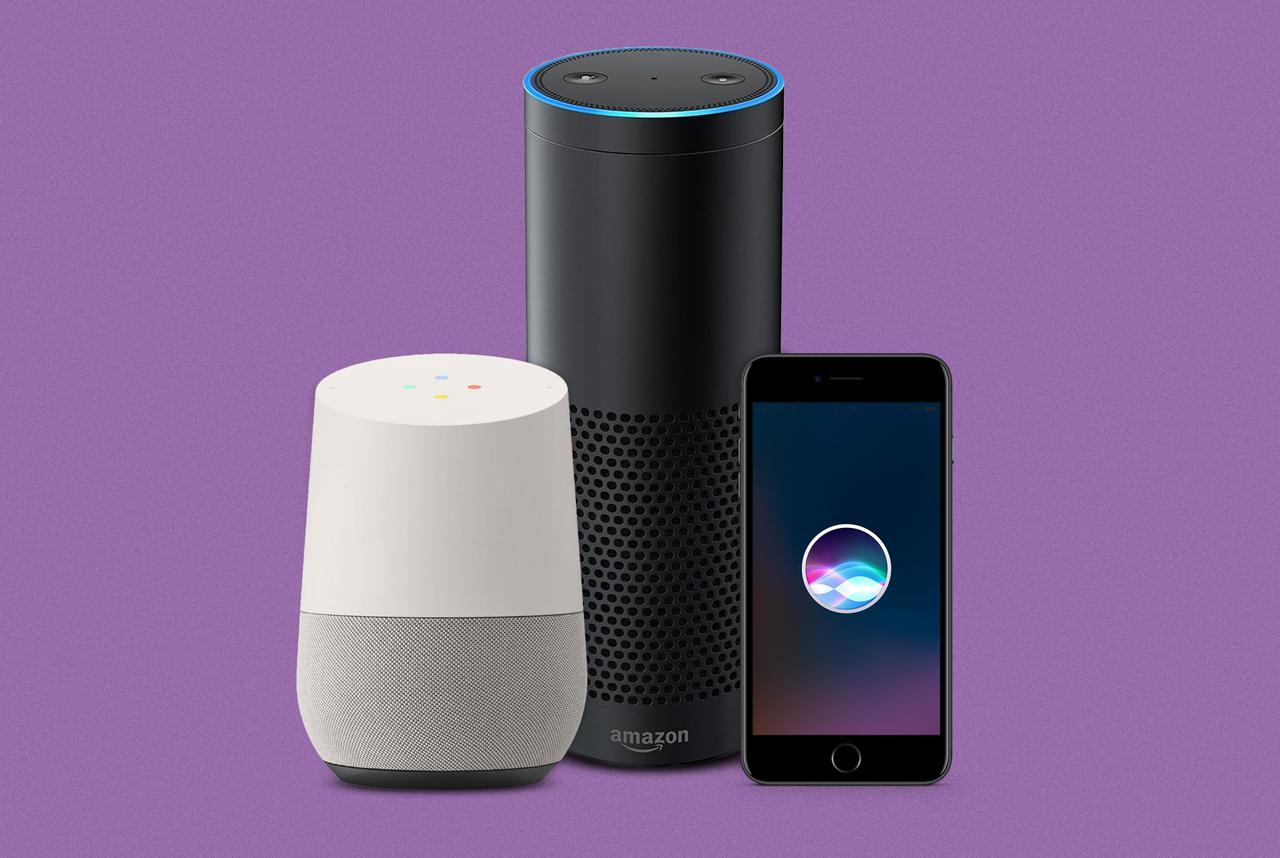 Image Courtesy: Amazon
With the changing times, we are only getting lazier and lazier. Just imagine how much more busy your best friend will keep when she starts her new life. Do you not want to make it simpler for her? Well then, virtual assistants are the way to go. They will not just entertain your friend if she's bored but also helps her with some of the basic tasks at hand. We are sure she is going to love you for this.
Pro Tip: Alexa from Amazon is one of the most commonly gifted wedding gifts for girls.
9. Give her the Gift of Health and Fitness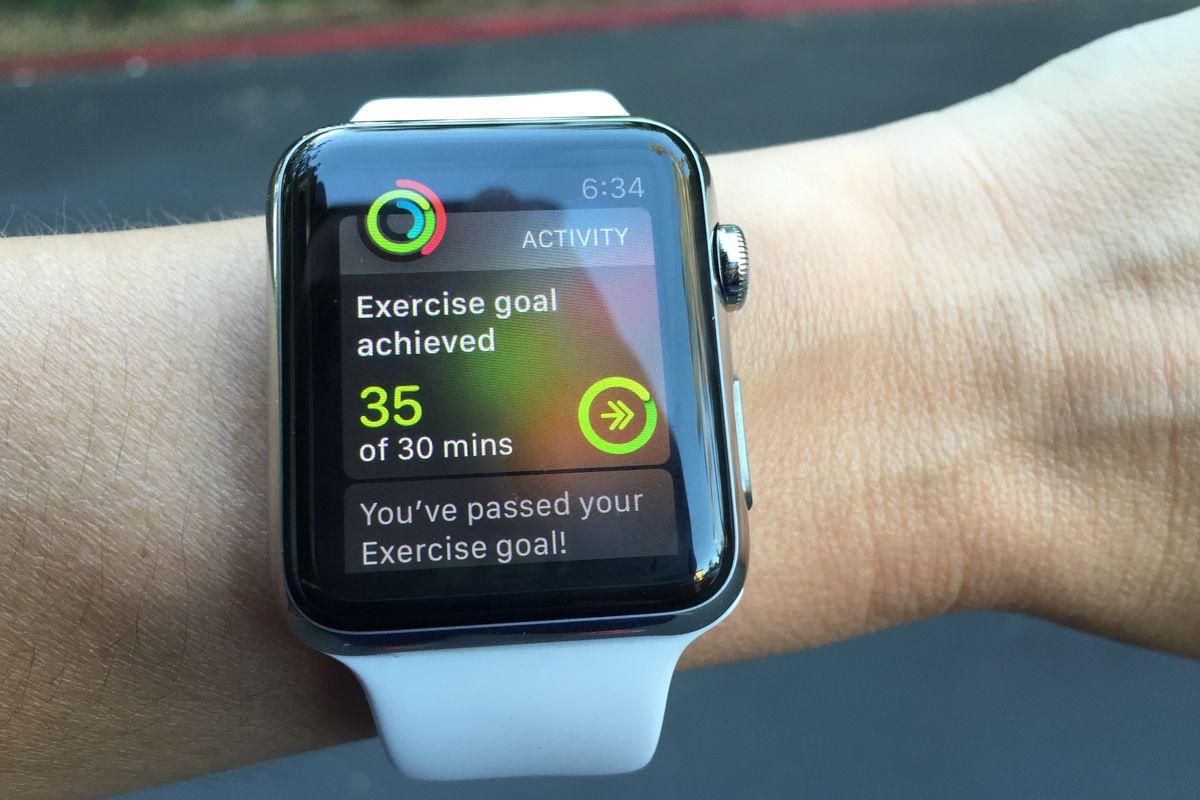 Image Courtesy: Apple
With brides being extremely conscious about their health and fitness routine, fitness watches and fitness trackers can be one of the best wedding gifts for them as they can keep track of the calories that they're burning and how much they're moving in an entire day even when they keep extremely busy to workout. This can help them stay fit or at least work toward staying fit through all the new changes in their life.
Pro Tip: Even if your friend doesn't seem like someone who's into health and fitness, you could still consider these amazing wedding gifts for girls as it might become the reason they get interested in it.
10. The All-in-One Vanity Box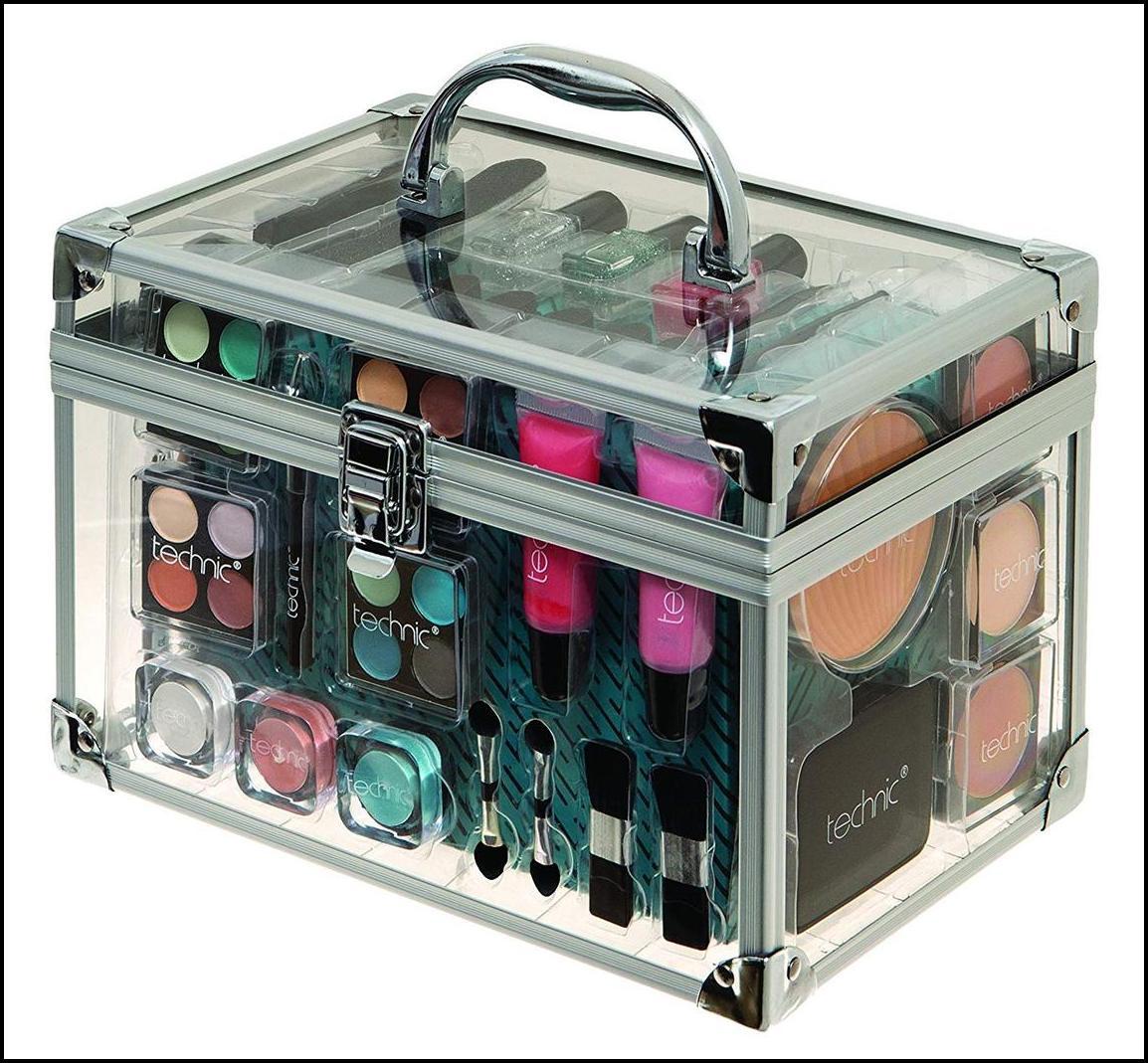 Image Courtesy: Amazon
You know they are buying thousands of cosmetics from every brand that you might have ever heard of. But you also know that carrying so many cosmetics around can be quite a tedious job to do. You either don't find what you're looking for, or you misplace them, or they just fall out of your shabby pouches and break.
We don't want anything like that to happen to your friend. So, gift them the biggest, most spacious, and easy to carry bridal vanity box and change their life forever.
Pro Tip: Look for something that looks good and organized if kept on her dressing table and is also easy to carry in the suitcase while travelling for two-in-one use.
Did you know? In western culture, the bride and groom prepare a list of things that they want to buy for them together or even separately before the wedding and circulate it amongst their friends. The friends then choose what fits their budget or what they'd like to gift their friend. This way there is no repetition of the same kind of gifts at the wedding and the bride and groom also end up having all that they wanted. Isn't this a cool idea?
It is something that friends are now doing in India as well. But if this isn't what is possible in your case, don't worry you have our go-to list of best wedding gifts for girls that will be your saviour. So save yourself from probable gifts for Indian bride fails and get started on the shopping.
Rate us from 1-10 (1 being the least useful) on how useful to you is our go-to list for best wedding gifts for girls. We are waiting!