This Is Why Indian Brides Wear Wedding Chura For Marriage!
What really is the significance of wedding Chura in Indian Punjabi marriages? This detailed guide on Punjabi wedding Chura will answer all your queries. Read on!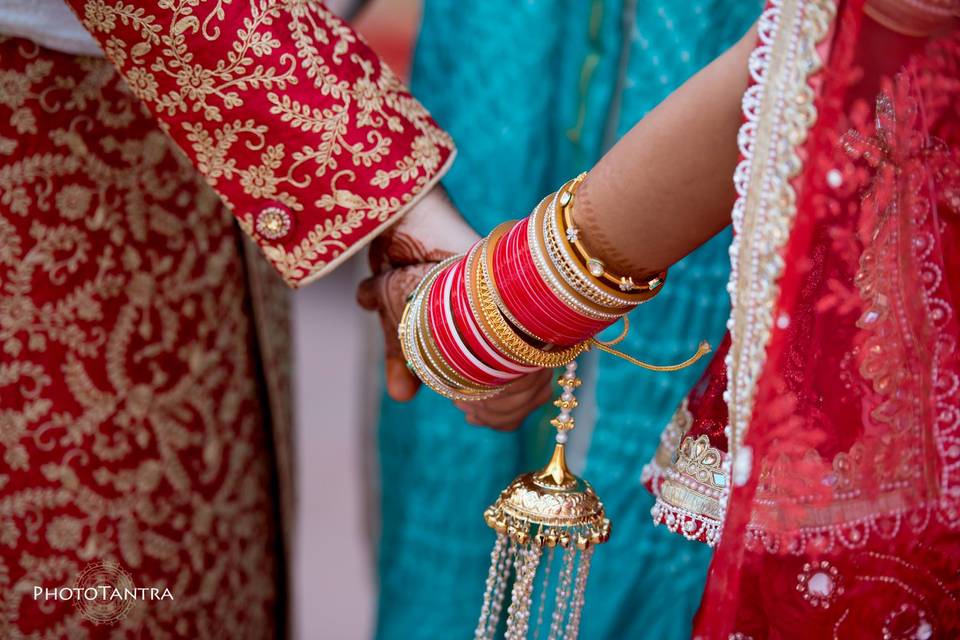 In India, many young girls dream of wearing wedding Chura one day. Popular especially among Punjabi brides-to-be, the wedding Chura signifies the beginning of their wedded life ahead. Although now the Chura has become quite a fashion statement among women, it is traditionally considered to be an important and auspicious Shringar of a newly married bride.
Hence today, we are talking about the A-to-Z of the wedding Chura. This guide consists of information of its origin, the folklore behind it, the Punjabi traditions behind it to explaining the entire process of purchasing and adorning the wedding Chura for the wedding to you. We promise that after knowing everything about the wedding Chura, you will cherish and love flaunting it more post-wedding.
1. What Is A Wedding Chura?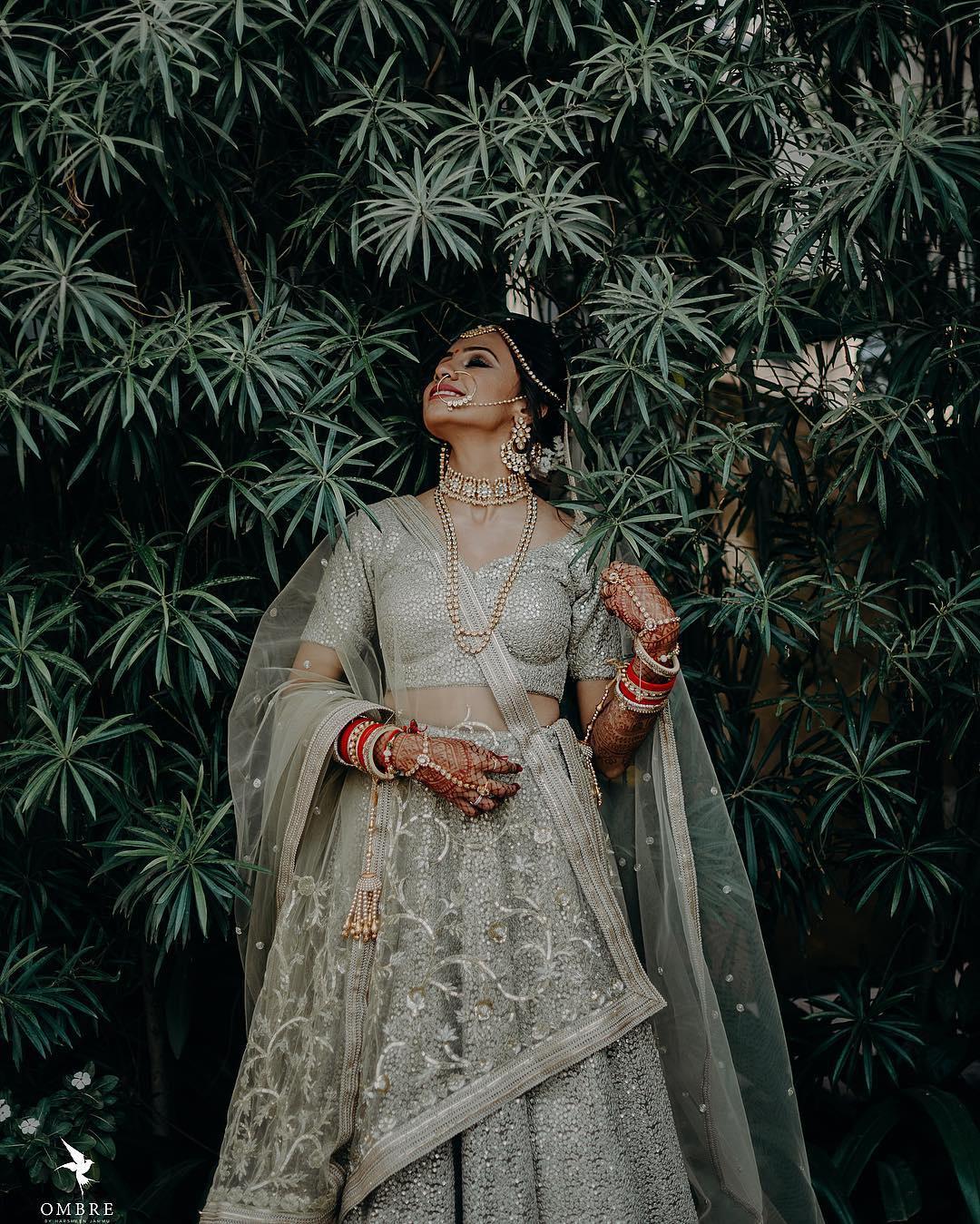 Wedding Chura is a kind of red and white set of bangles, made traditionally in ivory and now in plastic with inlay work of different motifs and patterns. As the tradition goes, a bride gets to wear a set of 21 or 51 wedding churas, as these numbers are considered auspicious. But nowadays, the new brides can be seen adorning 7,9 or 11 bangle sets in order to keep wearing bangles easy on a daily basis.
2. The Origin Of Wedding Chura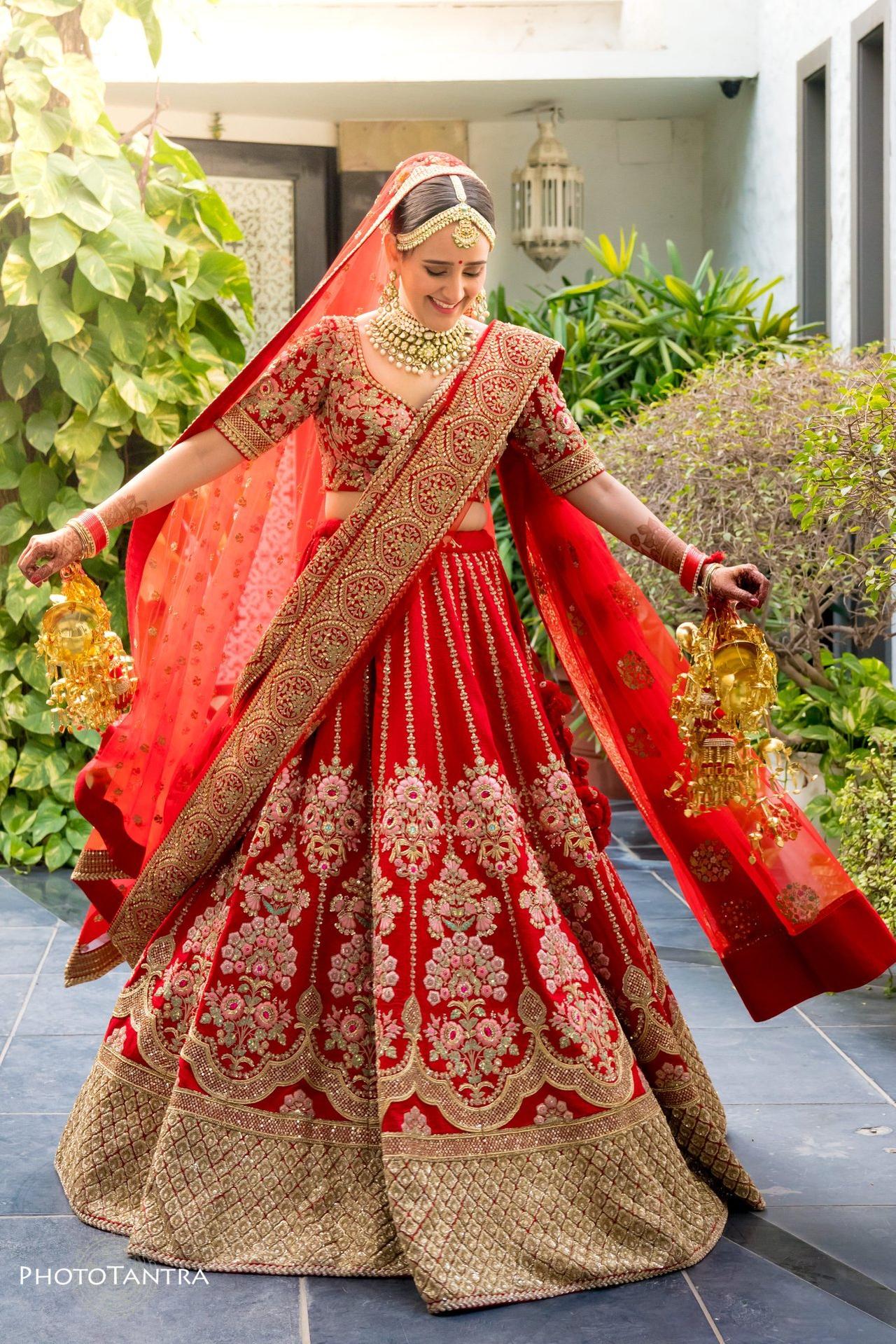 Punjab is where the wedding Chura originated from decades back. Just like Hindu brides wear Mangalsutra and Sindoor as their identity of being married, Punjabis hold the wedding Chura as being the most important identity of a newly married woman.
But over time, brides of Rajasthan, Uttar Pradesh and Gujarat too started adorning wedding Chura for the first few days of their marriage. Nowadays, wedding Chura has become a style symbol with brides of other communities too opting to wear it as a part of their bridal look.
3. Why A Bride Wears Wedding Chura?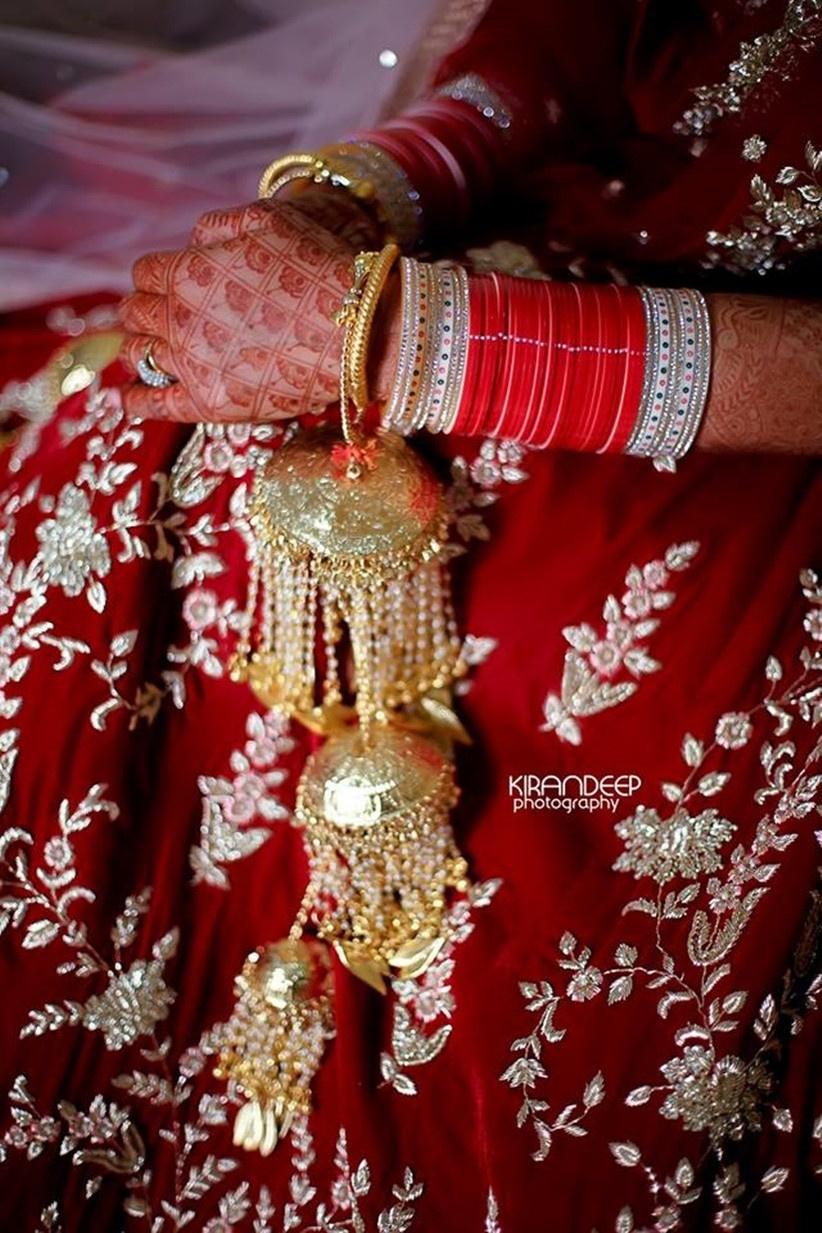 As mentioned, a set of wedding Chura signifies the newly-married status of a bride. Earlier, it was mandatory for a bride to wear a set of 21 or 51 bangles. But now, the women get to choose a set they are most comfortable with wearing.
Another change that has come with time is, that traditionally the wedding Chura sets were supposed to be worn for a whole year post marriage, till the first anniversary or till the time they get pregnant (whichever happens first).
But now, the new brides are allowed to wear wedding Chura for 40 days and then gets to replace them with lighter bangles by performing a Puja ceremony for the same.
4. Ceremony Of Wearing Wedding Chura Sets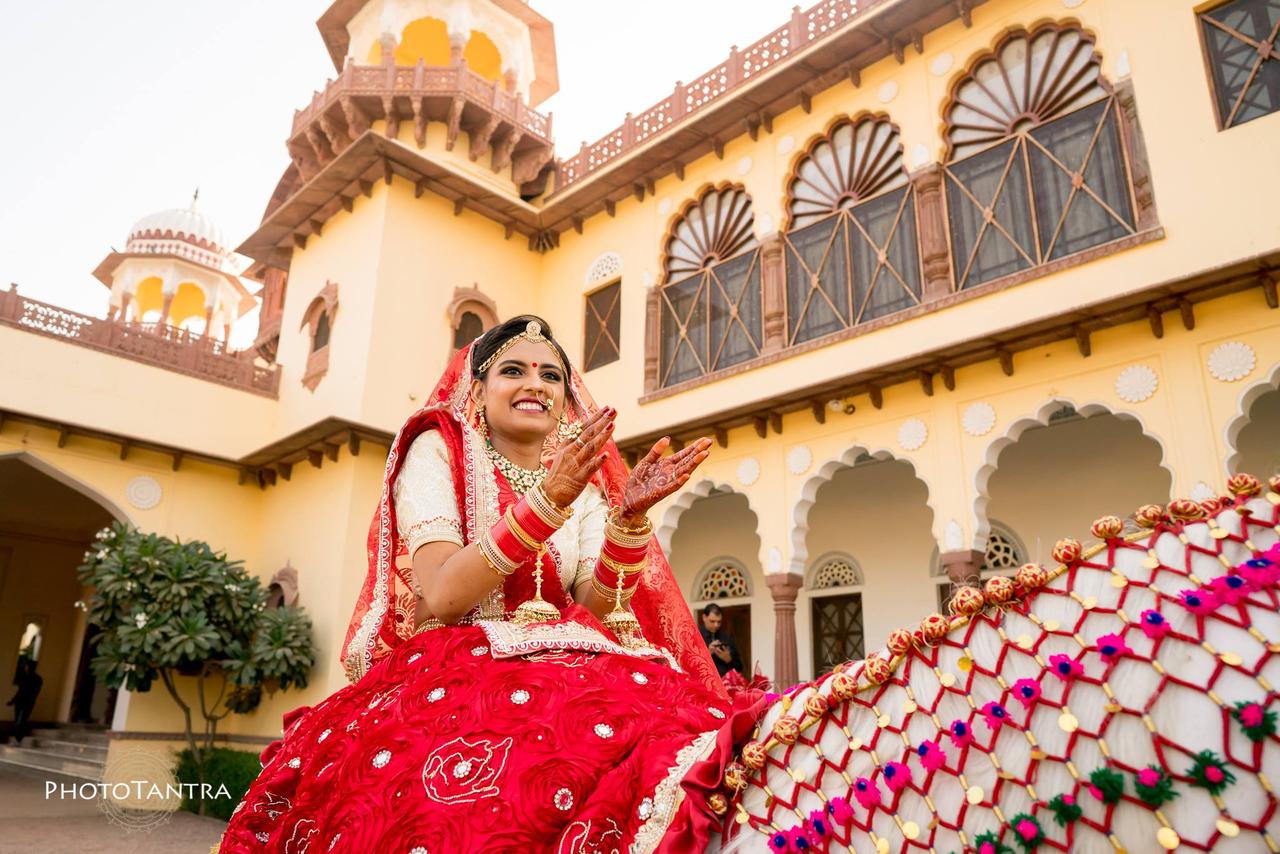 A bride can always provide information on what kind of Chura bangles she would like to wear, but it is the maternal uncle and aunt of the bride who gets to purchase the sets for her. The bride is not allowed to look at her wedding Chura at all, till the time she enters the wedding venue and meets the groom.
But if we talk about the ceremony, then on the day of the wedding, a Puja is held in the morning known as the Chura ceremony, wherein the wedding Chura sets are purified with milk and rose water (or petals). The bride's head is then covered with a red dupatta and her eyes closed, while the maternal uncle and his wife make the bride wear wedding Chura sets on both the hands to complete the ceremony.
5. Modern VS Traditional Wedding Chura Styles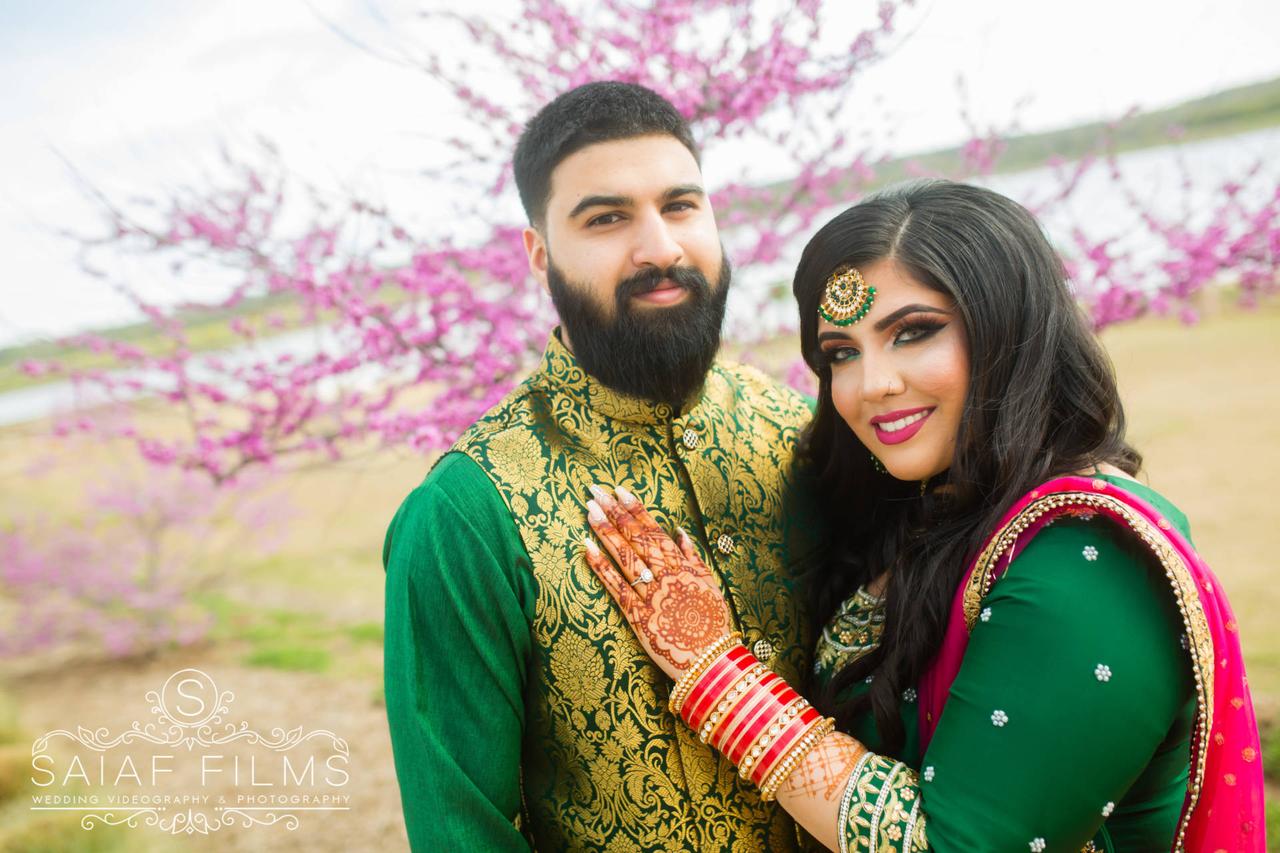 Image Courtesy: Saiaf Films
Traditionally, inlay work on ivory wedding Chura bangles in simple red and white colours was the norm. But now, brides prefer getting designer wedding Chura bangle sets mixed and matched with different motifs and styles for adornment.
Embellished with glass stones and crystals, the Punjabi Churas are now also available in different colours, in addition, to the traditional hue of red and whites only. This way, the brides get to match the colour of the wedding Chura exactly with that of their bridal trousseau.
An interesting fact around the history of wedding Chura is that the sets were earlier decorated with coconut carved into bridal Kalire for the bride to wear. Due to long road journeys between villages and towns for a bride to reach her husband's home, she used to munch on the dried coconuts to treat her hunger pangs.
But nowadays, these coconut Kalire have been transformed into metallic danglers, used as additional accessories to the wedding Chura sets for the bride. Getting the name of the husband engraved with crystals on Kadha style bangles have also become quite a trend among Indian brides. No matter which style of wedding Chura you get to wear, the set always makes a bride look unique, amplifying her beauty quotient manifolds!
Do you have any interesting incident or folklore related to the wedding Chura that you have heard of from your family? Comment below and share with us.