6 Wedding Blouse Designs for the Proper Patola Bride to Walk in Style on Her D-Day
All your worries will come to a standstill as we have curated a list of wedding blouse designs which are trending in 2018, keeping in mind the constant fluctuations in the fashion industry.
Boss brides are fashion-forward and fashion oriented. They are unafraid to wear out-of-the-box wedding blouse designs while ditching the traditional and embracing the state-of-art contemporary fashion. Indian traditional wear is one of the most sensual and beautiful outfits in the world. It is a silhouette that brings out the best of the Indian women by accentuating their beauty, bodice, and style. This article will narrow down for you wedding blouse designs that are trending this wedding season. Trends that will change the face of Indian bridal fashion.
Gone are the days when red lehenga was the only option for the bride to choose from because it is the era where you can mix and match and work it out with colour variants from the most unique palettes. Who imagined that the wedding could be donned with white lehenga and white sarees for the D-day? No one until now and the brides walking down the aisle, decked up in gorgeous attires is a treat for all to behold.
If you're getting hitched this season, here are some designs from which you can take inspiration.
While there are many designers and brands across India who cater to this specific niche, we have curated a list of our top wedding blouse designs. These designs will bring Indian sensibilities to life with a modern and contemporary twist.
1. Story Telling Blouse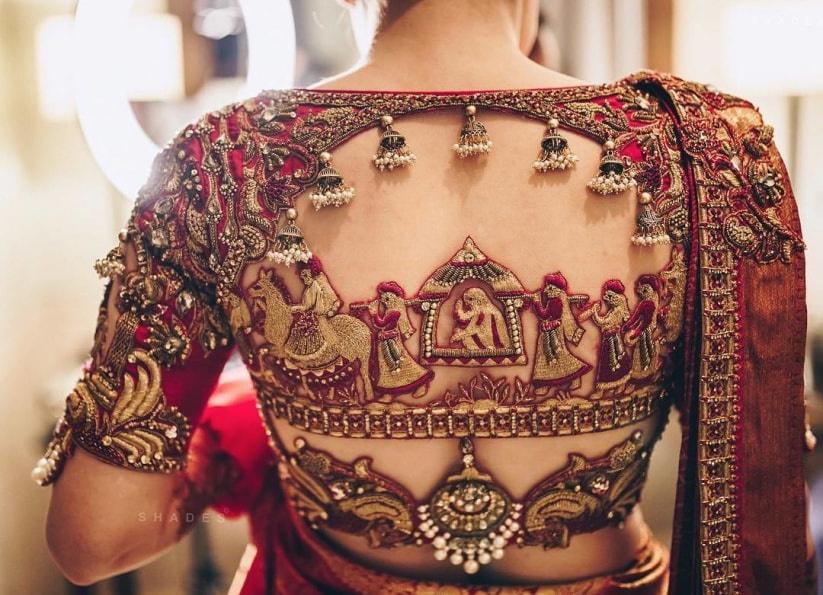 Brides nowadays are gunning for unique styles to edge out their bridal looks. Storytelling blouse is a wedding blouse design that lets you curate a detailed blouse with heavy embroidery and embellishments dictating an embroidery which features a bride sitting inside a palanquin, the initials of the couple, etc. Since this technique is handcrafted, the brides can dictate their love stories to the craftsmen and have them create soulful designs which best reflect their journey as a couple. You can be one of those brides to have their love story stitched seamlessly on their blouse and relish it as a memoir of their love story by crafting a unique wedding look.
The intricacy and accuracy of the embroidery that is used in this blouse design will surely impress you and even the people around you who get to witness this perfection and precision of art.
2. The Bold Bustier Blouse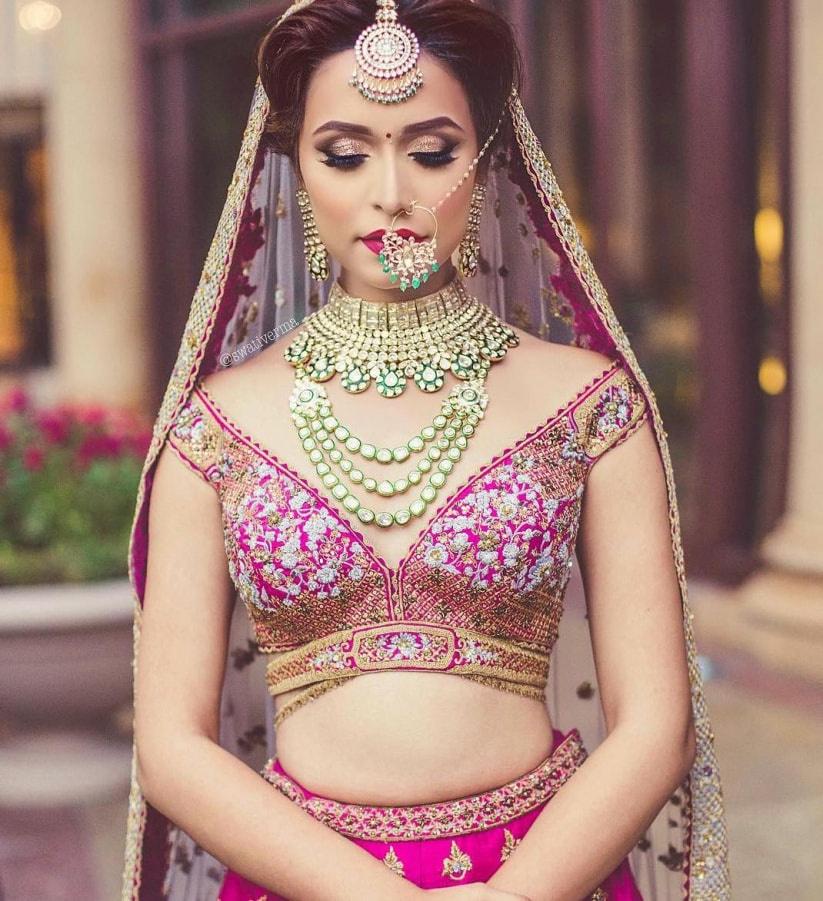 The bustier blouse is the next big thing. It is both trendy and daring and easily brings out the oomph factor in a bride-to-be no matter what you pair it up with. It could be a saree or a high-waisted wedding lehenga and this show-stopper piece of garment will surely turn some heads around. You can go for an over-the-top embellished look with sequins and stones etched to the bodice of the silhouette or have fine metallic fringes form the outline of the hem of the blouse. What makes this a trending choice? The fact that you can wear it with a long skirt or under a leather jacket in the future as well.
3. Sheer & Embellished Blouses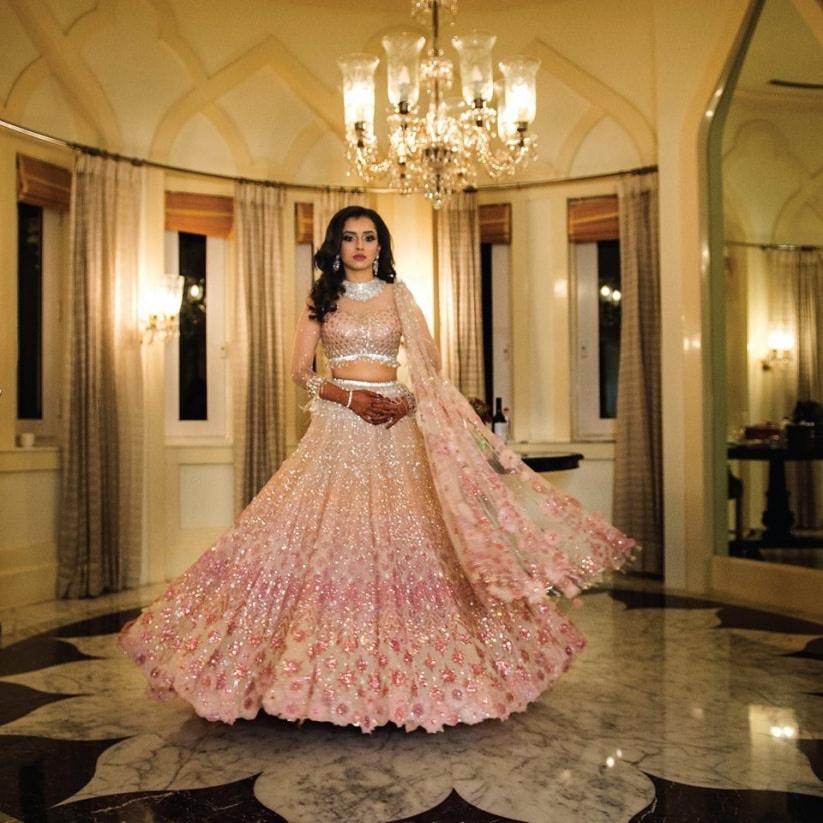 A gorgeous sheer blouse with mesmerising sequin and embellished detailing from Manish Malhotra's Summer Couture 2018 Collection is the inspiration for this category of wedding blouse designs. From plunging neckline to a boat neck, sheer blouses accentuate your skin tone and the embellishments add the necessary bling to your outfit. The wedding is a plush and royal affair and anything basic is not in sync with the mood and set up of the wedding. What better expresses royalty if not bling? Flaunt the sparkle and leave the aura everywhere you go.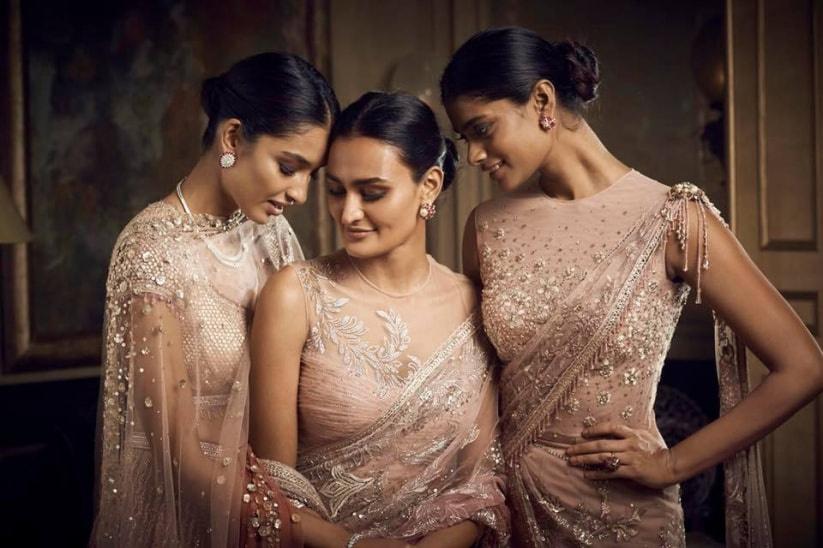 These blouses are both chic and stylish and will go perfectly well with your high-waisted wedding lehenga or a long skirt. The mesh used in these designs are soft and the stretch of it makes it fit perfectly to enhance the shape of you!
4. Tassel Style Blouses to Bedazzle Your Eyes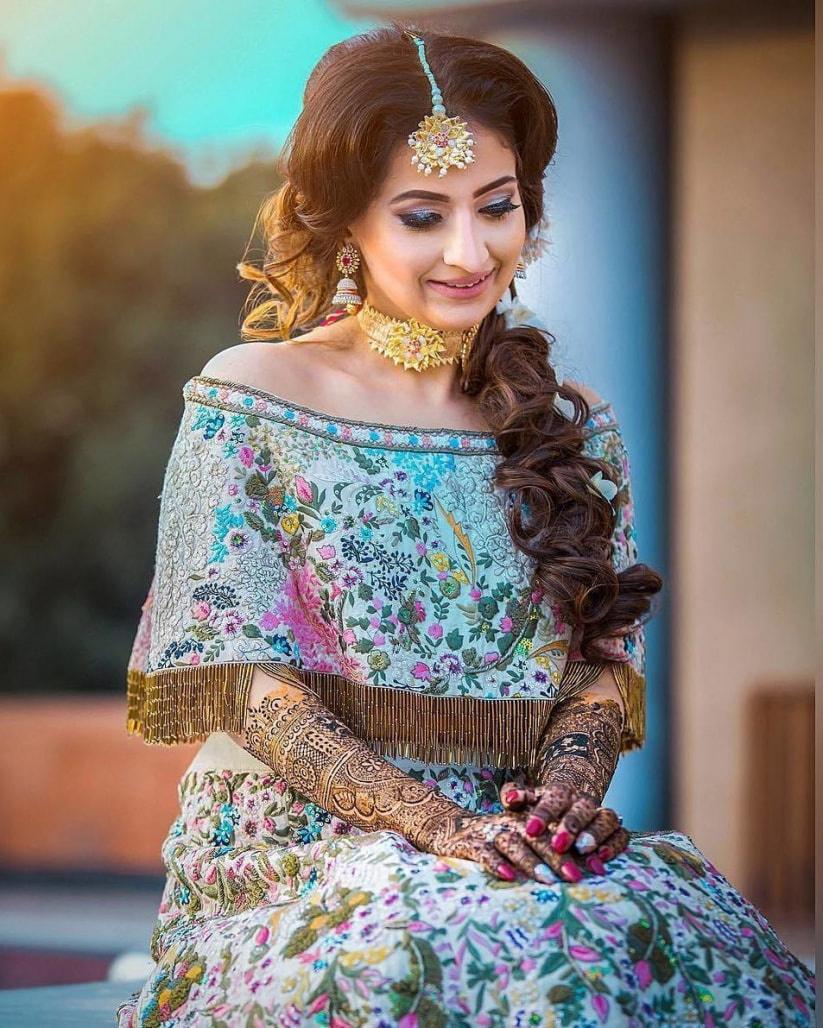 If you're a fan of dressing up fancy, then these wedding blouse designs are clearly your cup of tea. Not only are they a perfect match for your bridal lehenga and saree but they make for a stunning crop top as well to be paired up with jeans and skirt. One look and you will surely fall in love with how these tassels sway away as you move. They need not be cloth or string tassels but you can also flaunt metallic beads and other kinds of tassels.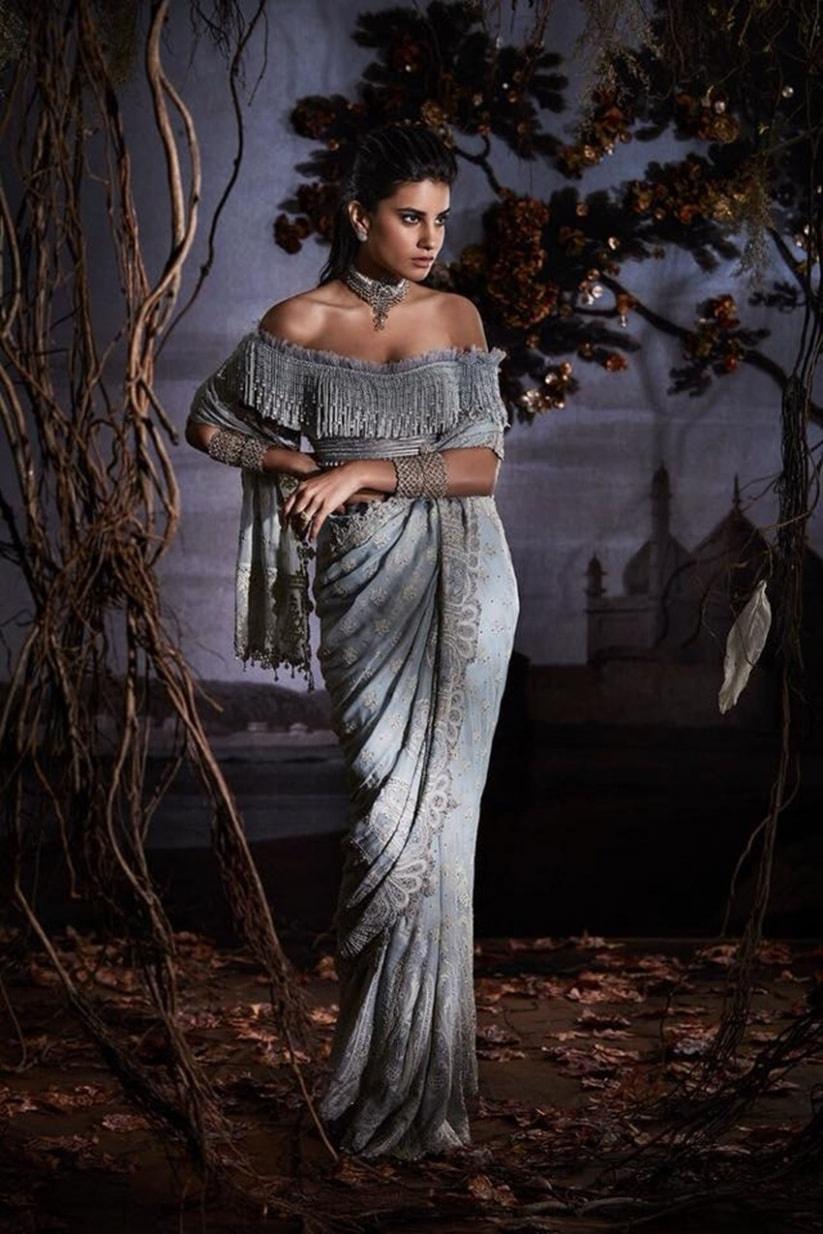 They will gorgeously fall on your skin and will add to your outfit the correct amount of glitz that your outfit was previously missing.
5. Cape-Style Blouses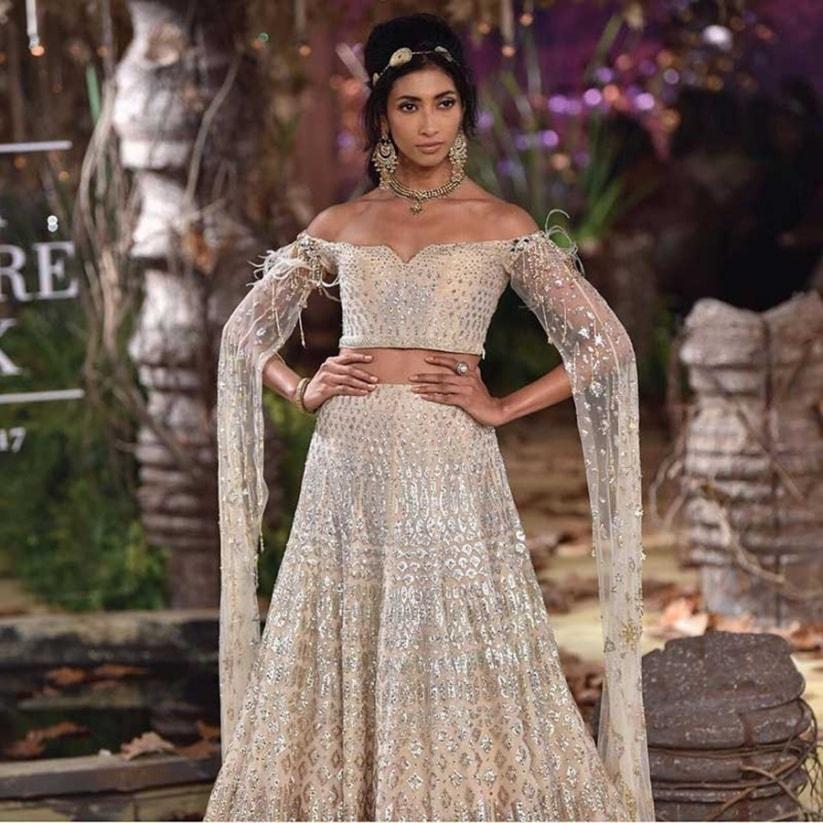 This is a new head-turner style inspiration that is serving looks for the brides this wedding season. Brides are choosing these cape style blouses in a sheer fabric with heavy embellishments to flaunt their bustier and lehengas. Not only are these capes an excellent choice for weddings but you can also wear them later for various other functions by pairing them up with jeans or a pencil or ruffled skirt.
6. One-Shoulder or Off-Shoulder Blouse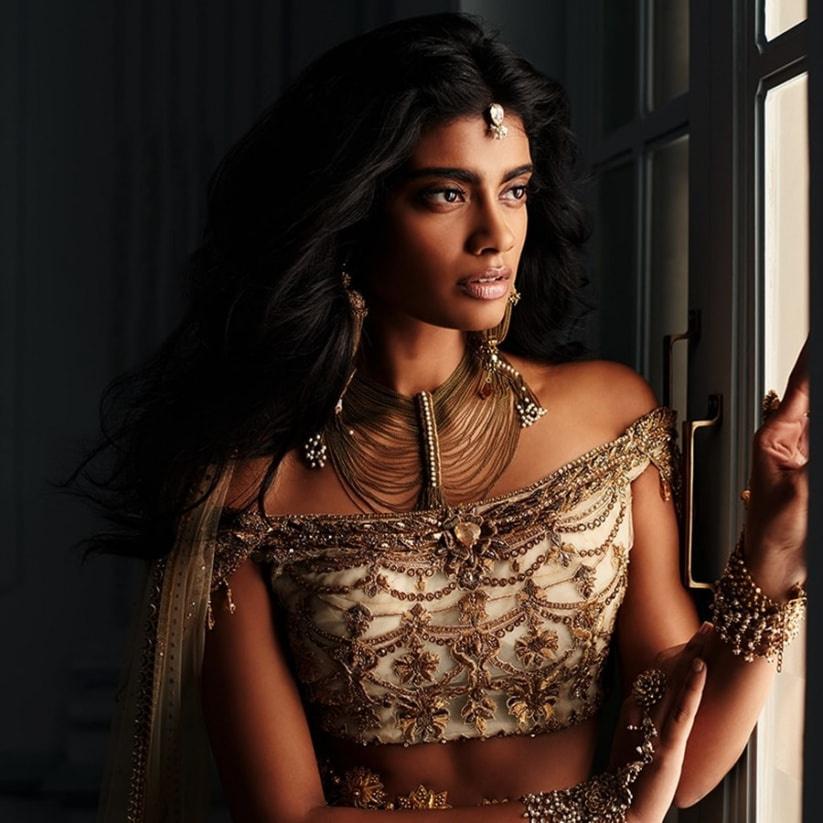 With one long sleeve perfectly covering your arm with intricate embroidery and stonework and another side which bares it all, this clothing option will surely get you a plethora of compliments. It is all about experimenting with your look. This blouse exposes your skin in all the right places and is an ideal choice for your pre-wedding outfit inspirations.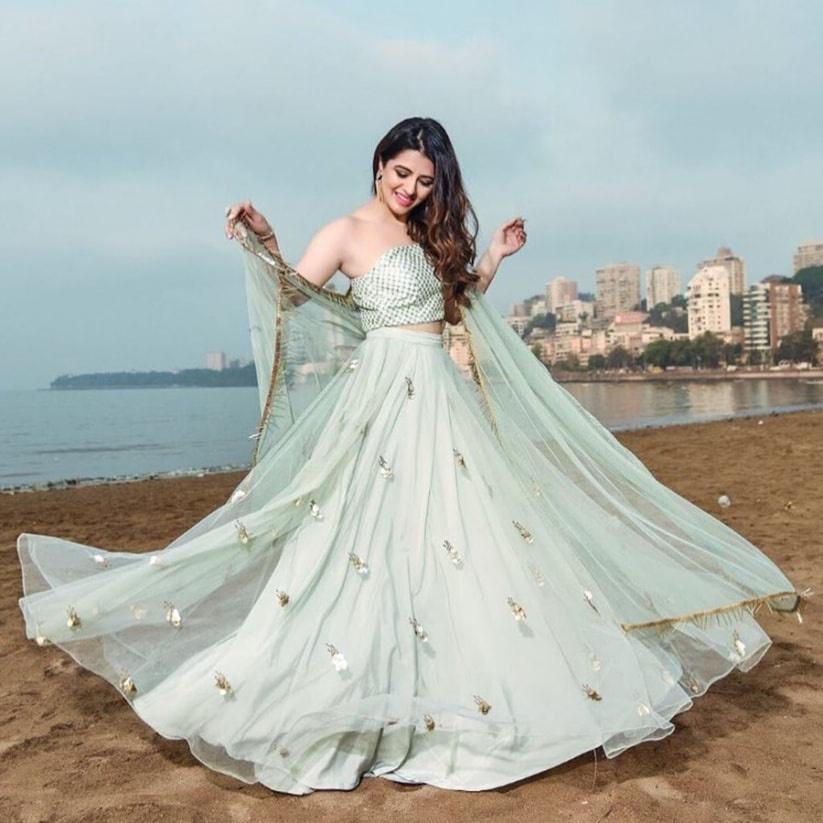 In the end, the idea is to choose a wedding blouse design which is comfortable and yet brings out your beauty the most. All you need to do is follow your instincts and stay true to your personal style and aesthetics. Be the boss bride that you are meant to be in one of these statement wedding blouse designs.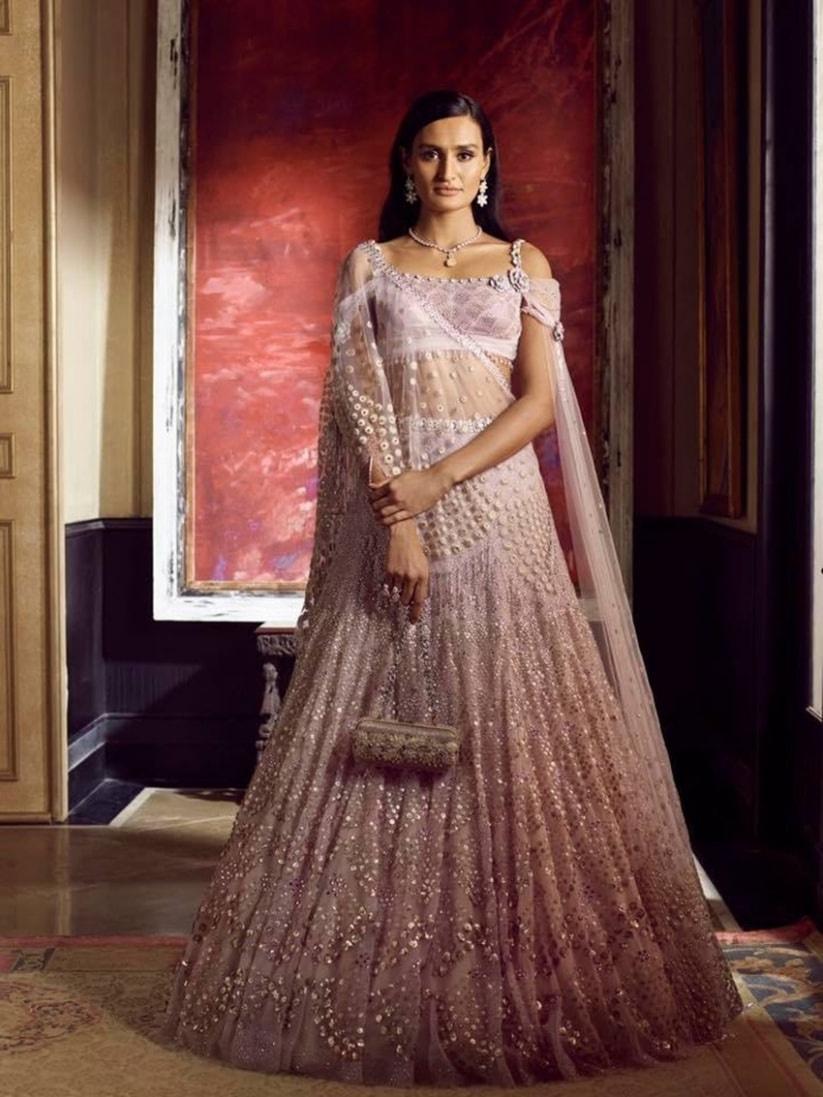 Styling Tips to Make Your Wedding Blouse Designs Shine Bright Like a Diamond
Now that you have narrowed down a few potential wedding blouse designs to wear at one of your wedding functions, we will help you nail your look by giving you some styling tips that will take your look to the next level!
1. Try it on before your big day! There is nothing worse than an ill-fitted garment and you cannot afford to have this blunder unfold on what happens to be one of the most important days of your life.
2. Match the colour of your wedding blouse design with that of your jewellery, your entire look should be cohesive unless you are planning to go for a contrasting colour palette!
3. If you are planning to wear a heavy Wedding Blouse Design, then avoid wearing something in your neck and let your blouse be the centre of everyone's attention
Make us a part of your style journey as well. Write to us in the comment section below about how you incorporated one of the above-mentioned blouses in your wedding wardrobe.