Top 10 Youtubers to Follow When Preparing for Your Wedding Performances
Ace your wedding dance moves within the comfort of your home by just tuning into Youtube and following these incredible choreographers.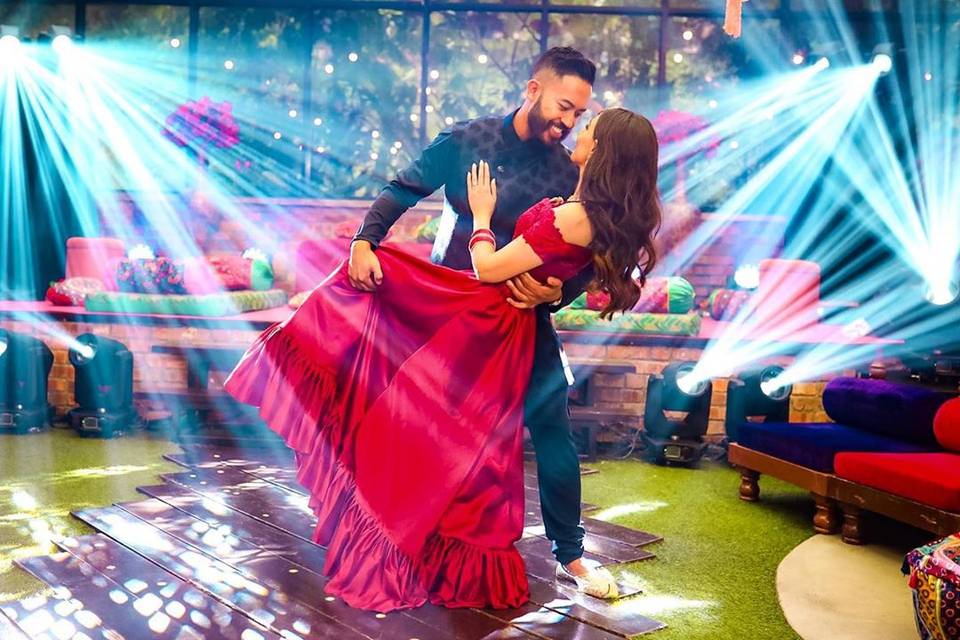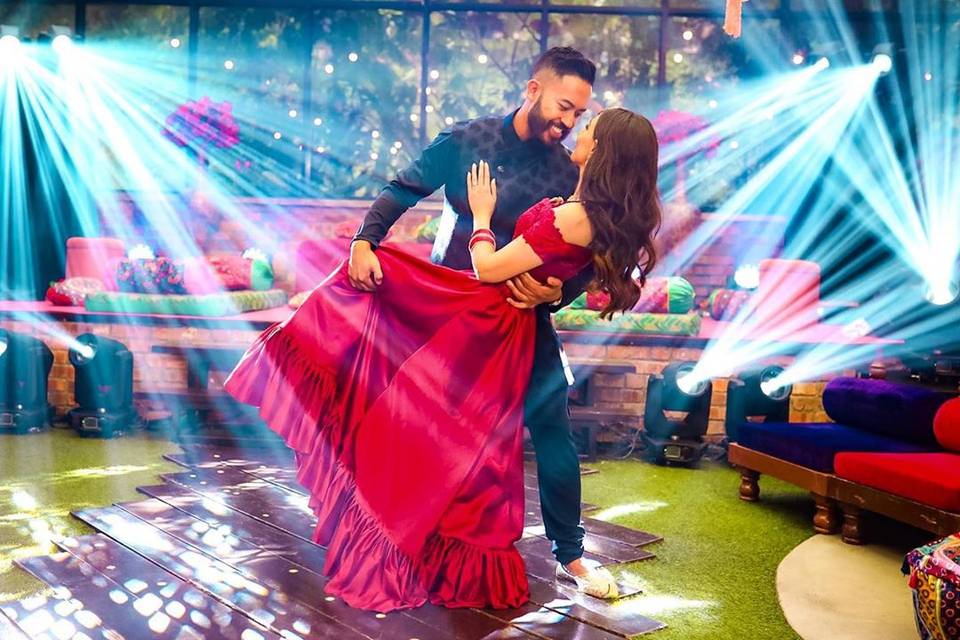 Image Courtesy - JD Arts Photography
Virtual or not, no wedding is complete without lending a few thumkas and performing some bhangra. While preparing for a wedding performance during times where everyone is practising social-distancing can easily make you lose your mind, it's not the end of the world. Thanks to technology and online video streaming companies, nothing is too far to reach in the digital era.
When talking about learning wedding dance performances digitally or virtually, we cannot emphasise enough on how convenient it is to pull it all together. We're not even kidding. You can simply share youtube links to whosoever is a part of the whole wedding performance gig or come together via video conferencing and practice the routines without much hassle.
So, what are you waiting for? Check out all the Youtubers who're setting the internet on fire with their killer dance routines and get prepping for your wedding performances without wasting any further time.
Team Naach
Streaming to over 3.71M subscribers, Team Naach is the youtube channel run by two super talented dancers from Mumbai, Sonal & Nicole. They are skilled with various dance choreography styles like Bollywood, Hip Hop and Belly Dance and their videos will make you wanna put your dancing shoes on.
LiveToDance with Sonali
Running the show alone along with the admiration of 2.16M subscribers, Sonali's dance videos are a powerhouse of energy and that's all you need to make a wedding dance performance the star of the event. So, if you're looking at delivering a power-packed Sangeet performance, Sonali is your girl to learn 'em moves.
Ritu's Dance Studio
Who better than a Boogie Woogie winner to learn your wedding performance choreography from? Yes, you're reading that correctly. Ritu Gupta, the face behind Ritu's Dance Studio is a former winner of dance reality show 'Boogie Woogie' and has professionally mentored thousands of kids and adults to tap their feet on simple yet smashing choreography. Her 1.49M subscribers scream how celebrated she is.
Aadil Khan
Grabbed the limelight after choreographing the song ''Yaad Piya Ki Aane Lagi" starring Divya Khosla Kumar, Abhimanyu Tomar & Shivin Narang, Aadil Khan is a renowned Youtuber and dancer. With moves like jagger, he is an inspiration to over 1.31M subscribers on Youtube.
Devesh Mirchandani
Trained in Kathak, Indian folk and Bollywood, Devesh Mirchandani dance videos are brimming with elegance and poise, his moves are truly contagious. You'll find precision and expression in heaps in his dancing. He is so sharp with his nazakat and mudras, his follower-base of 1.25M subscribers are hooked to his dance videos.
Manpreet Toor
With a passion to start dance studios all across the US to teach her imperative style of Bollywood/Bhangra fusion, Manpreet Toor has been teaching dance for the past 15 years. With an expansive subscriber-base of 1.17M, her dance videos are a hit on Youtube. She has choreographed quite a few trending wedding songs like Tu Cheez Badi Hai Mast Mast, Lahore and Sauda Khara Khara and many more.
Dance With Madhuri
Who doesn't want to inherit the graceful and poised dance moves of Bollywood's most-celebrated dancing diva, Madhuri Dixit? Dance with Madhuri is the world's first celebrity-backed, online, gamified dance academy and an awesome opportunity to learn statement dance moves by the star itself. If you're looking at delivering a wedding performance which is full of expressions and subdued but impressive moves, join the bandwagon of 1.3M subscribers.
Naina Batra
With 14 years of experience in teaching dance, Naina Batra is a natural. Her dance performances will fancy every bride and bridesmaid out there who wish to dance like a flowing river–effortlessly. With 642K subscribers, Naina's youtube channel is flooded with dance videos that are super engrossing and easy to grab.
Shahroz A
Shahroz A is a Lahore-based wedding choreographer who not only conceptualises wedding performances but is also very much a part of it. He vlogs his performances for his 236K subscribers base and his freestyle dance performances are an inspiration to many. We're totally swooned by his vitalising dance videos which are brimming with swag and confidence.
Whether you're prepping for a solo performance, group dance performance or for your first dance as husband and wife, you'll find a choreography that would fit the bill just right. So no matter if you're dancing on the tunes of Bollywood or doing some bhangra on Punjabi tracks or even casting a magic spell with those romantic Hollywood numbers, these YouTubers have something for everyone. Get. Set. Stream.
Want to book a wedding choreographer for your wedding too? Our directory is all you need!