Dapper Dance Tutorial Videos for Your Dance Performance on Sangeet
Want to come up with some dapper dance moves to amp up the fun for the wedding celebrations? Here are 8 Dance Tutorial Videos that you can take inspiration from.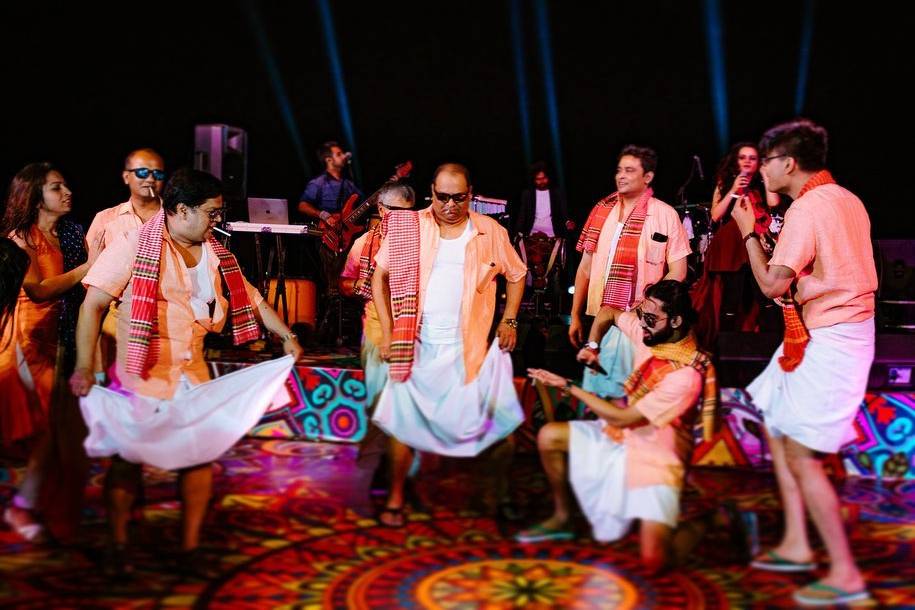 Big Fat Weddings in our country are not complete without their share of dancing! On functions like the Sangeet Ceremony, you might want to prepare some peppy dance performances to raise the bar at the unspoken dance competition between the bride's and groom's squads, and make the celebrations more memorable! All it takes is a little bit of practice and you'll be the best dance group there ever was!
Worried that you might have two left feet? Don't be! We have compiled a list of 8 dance tutorial videos to help you set the stage on fire.
Couple's dance on Ed Sheeran's Perfect!
The most looked-forward-to dance performance is that of the bride and groom. The couple is the centre of attention and that means that all eyes are always on them! This dance tutorial video features a slow romantic dance on Ed Sheeran's track, Perfect. You can similarly choose a romantic song that holds a special place in your hearts and give a performance that you can look back on fondly during your older years.
A performance on Nachde ne Saare to get everybody grooving!
Peppy Bollywood dance tracks are synonymous with Big Fat Wedding celebrations and are an absolute must when it comes to the tracks to include in your Sangeet ceremony. You can prepare a fun performance with some mean dance moves to get the guests grooving during the celebrations with the help of such dance tutorial videos.
A peppy performance on Laung Laachi
For the next entry on our list of dance tutorial videos, we have this fun choreography on this Punjabi ethnic song, 'Laung Laachi' which is a fun track that is very popular. You can similarly prepare dance performances on some peppy ethnic tracks that celebrate your culture!
A fun performance on Ankh Maarey
During weddings, teasing one another and adding a bit of cheeky humour to everything is very common. So, it can be a great idea to give a fun performance on such tracks with some funky dance moves that you can learn from dance tutorial videos like the one above. You can include all the young cousins for this dance and create memories that you can remember for a long-long time.
An energy-raising performance on this track from Welcome!
Here is an example of dance tutorial videos that show how to bring some excitement to the party! If you are confident about your dancing skills, we suggest you pick a fast-paced and lively track to which you can showcase your dance moves to.
Dhamakedaar performance on this Punjabi Track!
When it comes to party tracks, nothing comes close to Punjabi music for getting the party started and making sure that everyone is feeling upbeat. So, take inspiration from such dance tutorial videos and let the celebrations roll. You can similarly choose any other party track that you fancy and bring more life to the party.
Family-centric performance on Galla Goodiyan
One thing that the wedding celebrations do very well is bringing the whole family together. With how busy our lives have gotten these days, we must make the most of the opportunity and get the whole family to dance together as in such dance tutorial videos. The steps shown here are easy enough for all the family members to execute with great finesse.
The uncles and aunties' performances on these songs!
The wedding functions should be as inclusive as possible and you must make sure that you include everybody from the children to the uncles and aunties as a part of the celebrations. To do so, you can seek some inspiration from such dance tutorial videos and make the uncles and aunties dance to classic Bollywood romantic songs from their era.
Dancing is one of the major aspects of wedding celebrations and is something where the participants and the viewers both can equally enjoy themselves and have a gala time. It is not every day that you will unite with your dear ones and celebrate your happiness together. So, we suggest you make the most of this opportunity and create memories that you can cherish for the rest of your lives.
We hope that this list of dance tutorial videos leave you with a bunch of ideas that can help you create some fun dance performances. Feel free to share your favourite Shaadi dance numbers in the comments below!
Make sure that these wedding photographers are there to capture your dance-offs!