5 Types of South Indian Bridal Sarees That You Can Wear on Your Wedding!
There are different types of South Indian bridal sarees that are a must to know about. Keep reading to know about some of the most elegant south Indian bridal sarees that can make any bride flawlessly beautiful.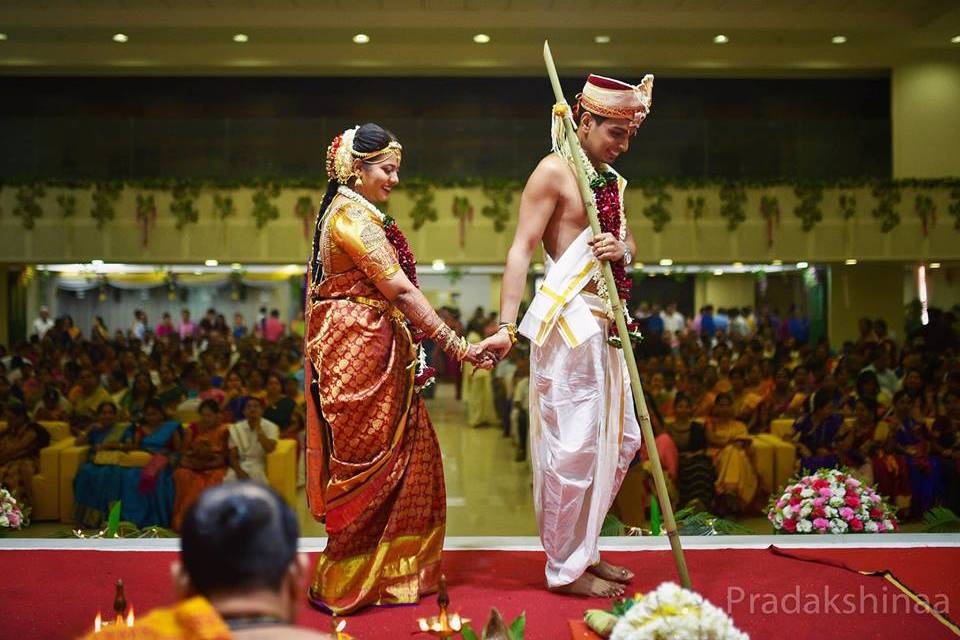 Often, when we think about South Indian bridal sarees, we think of Kanjeevaram silk sarees, and the mind stops there. Though famous for all the right reasons, this is not the only type of saree to come out of South India! Just as each state has its own culture and cuisine, it also has its own traditional garments and types of sarees.
There are a ton of south Indian bridal sarees that have always been a part of a bride's trousseau and make her look elegant and exquisite with their work. So, if you're looking to emulate the South Indian look, the first step is to learn about the different bridal sarees that you can choose from! Only then can you make an informed decision about the same!
Keep reading to know about these sarees:
1. Mysore silk saree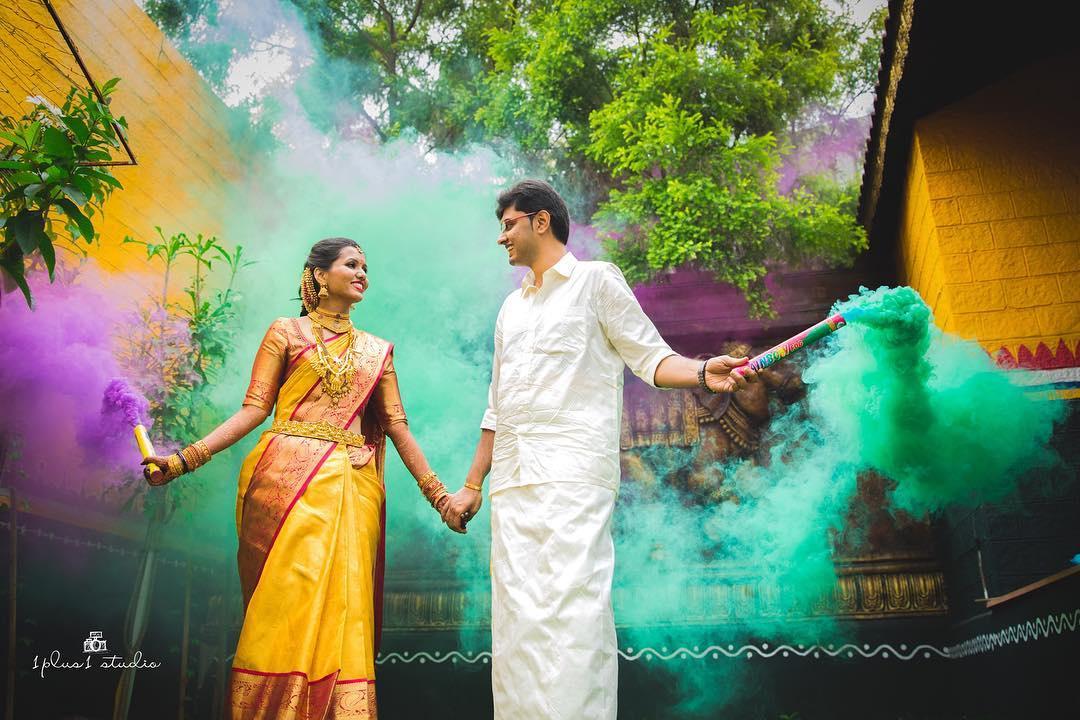 Silk in Karnataka is mainly produced in Mysore, which is why the textile was branded as Mysore silk. It is mainly produced by Karnataka Silk Industries Corporation Limited. This is a lustrous fabric which is turned into exotic and elegant sarees. One of the most popular south Indian bridal sarees, they are comparatively light in weight and quite easy to wear. Available in solid colours along with a contrasting border, they have always been a trend during the summer months.
If you are planning a summer wedding for you and your partner, the Mysore silk saree would be the perfect bridal ensemble for you. Choose a colour like red or golden for this light saree and see its magic in the wedding pictures!
2. Chettinad saree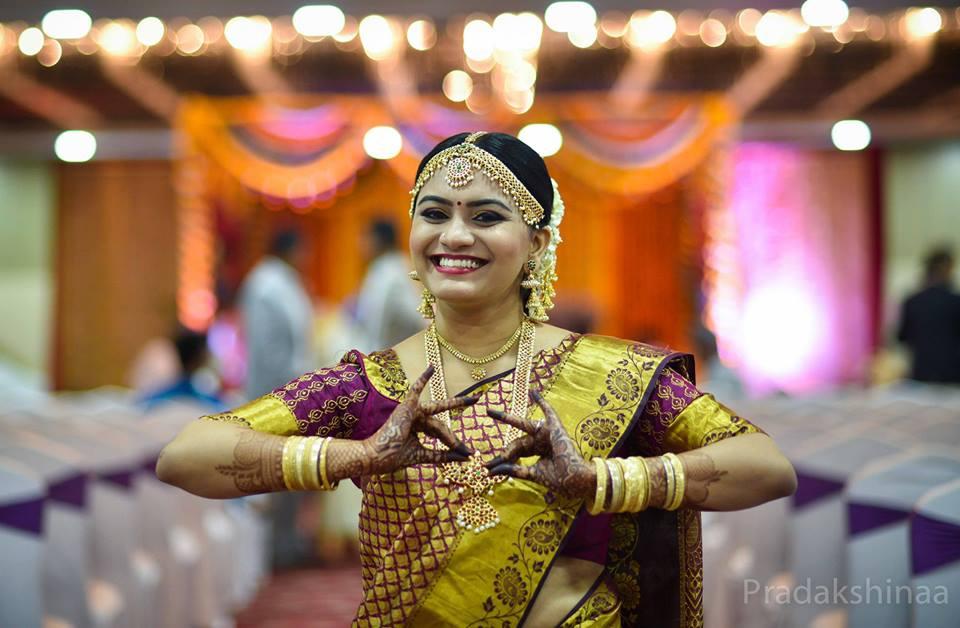 Made up of cotton instead of silk, the Chettinad saree is a handloom piece made with consistent care. Filled up with lines and check patterns, this type of south India bridal sarees have always had contrasting borders. Therefore, it is safe to say that any bride who is into wearing colourful sarees would certainly choose this type of saree as her bridal saree. Brought to life by Tamil Nadu, it has existed for more than 250 years for now and is still being worn by a lot of brides!
3. Gadwal sarees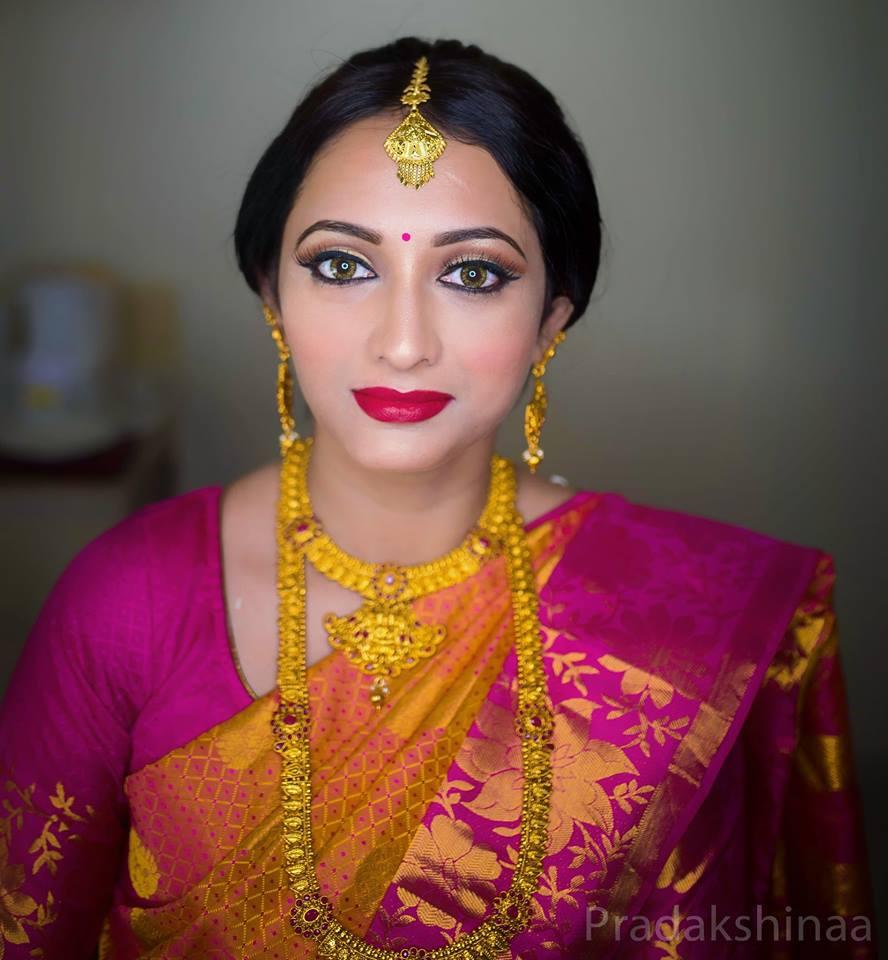 Hailing from the state of Andhra Pradesh, the Gadwal sarees are made up of a blend of cotton and silk. While the drape is made up of cotton, the needlework on it is either done with Mulberry or Tussar silk along with its zari embroidery. As these south Indian bridal sarees are completely hand woven, they are known to be one of the most regal south Indian bridal sarees that most brides can don on their wedding day. With a body of cotton and work of silk, this saree is joined together by a special style of weave that sets it apart from all other silk sarees from South India.
4. Dharmavaram saree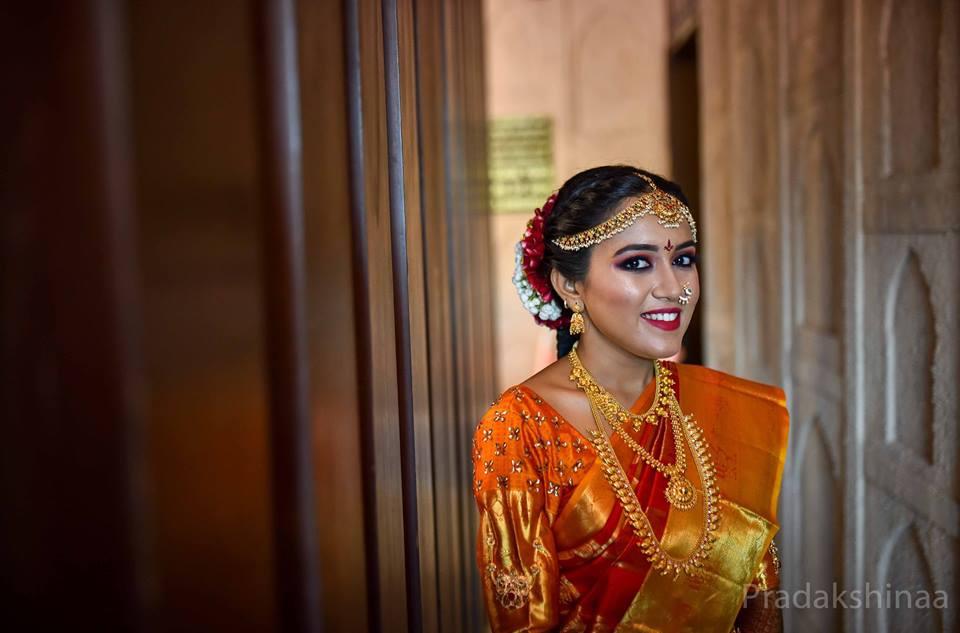 The Dharmavaram sarees are hand woven at a village called Dharmavaram in Andhra Pradesh and are the perfect south Indian bridal sarees for a beautiful bride. Designed with intricate religious symbols that are hand woven, the Dharmavaram sarees have an exotic gold plated border on display that exhibits the beauty of the elegant bride. This also makes it the top choice of garment for a temple wedding. With its bright as well as pale colours and the trademark golden border, the Dharmavaram sarees are a top pick when to comes to south Indian bridal sarees along with the Kancheepuram silk sarees.
5. Konrad saree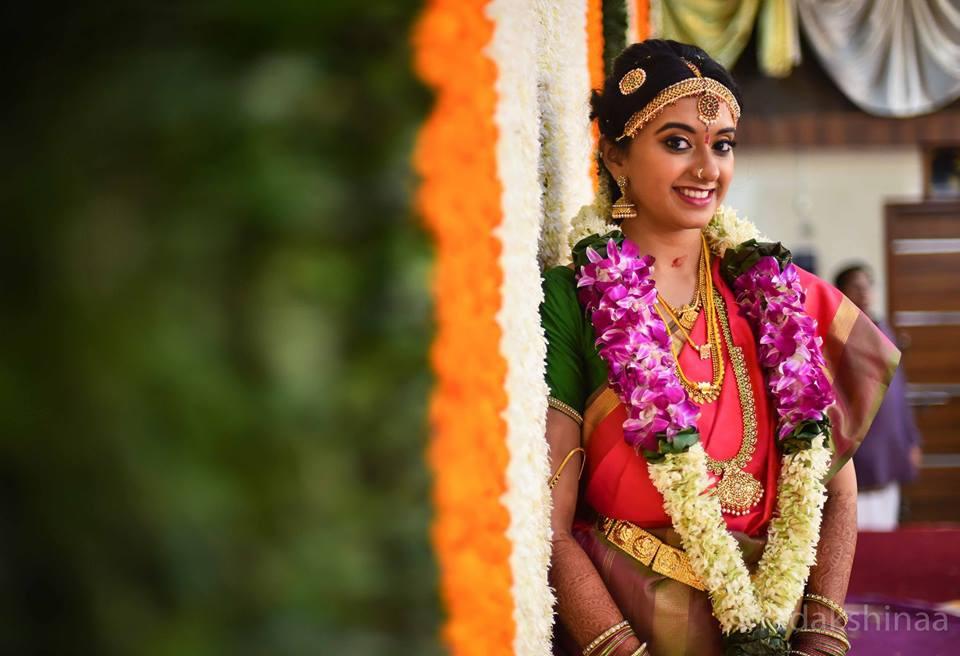 If you don't remember where you last saw a Konrad saree, it was definitely on a Bollywood celebrity. Many actresses love to don a bright designer Konrad saree to make a fashion statement. Apart from that, a Konrad saree has also been lucky enough to be one of the most revered south Indian bridal sarees. Taking a different path from the other bridal ensembles, these Konrad sarees are home to beautiful and meaningful motifs such as peacocks and elephants. Apart from that, they have fertility symbols too, which is why so many brides are encouraged to wear them on the wedding day. These sarees can have borders as wide as 10cm to 40cm, which is a major distinguishing feature that you should keep in mind while shopping!
These south Indian bridal sarees have gained a special place not only in our country but in our hearts as well due to their beauty, elegance and designs. Each saree is a masterpiece created in its own way and always looks like it was made specifically for a bridal trousseau. All the hard work put into one south Indian bridal saree can be easily seen on the fabric, making it worth every penny spent. South Indian bridal sarees are a treasure for a bride to keep all her life and pass on to the next generation!
Want to know where you can buy these exotic silk sarees from? Check out our list of designers and boutiques!