7 Important Things To Keep In Mind For A Saree Petticoat When Trying To Get The Right Fit For Your Saree
Did you know that your saree petticoat is equally important when it comes to the right fit? It's very important to choose the right fabric and style of your petticoat to make your saree standout beautifully. These 7 tips will show you the way!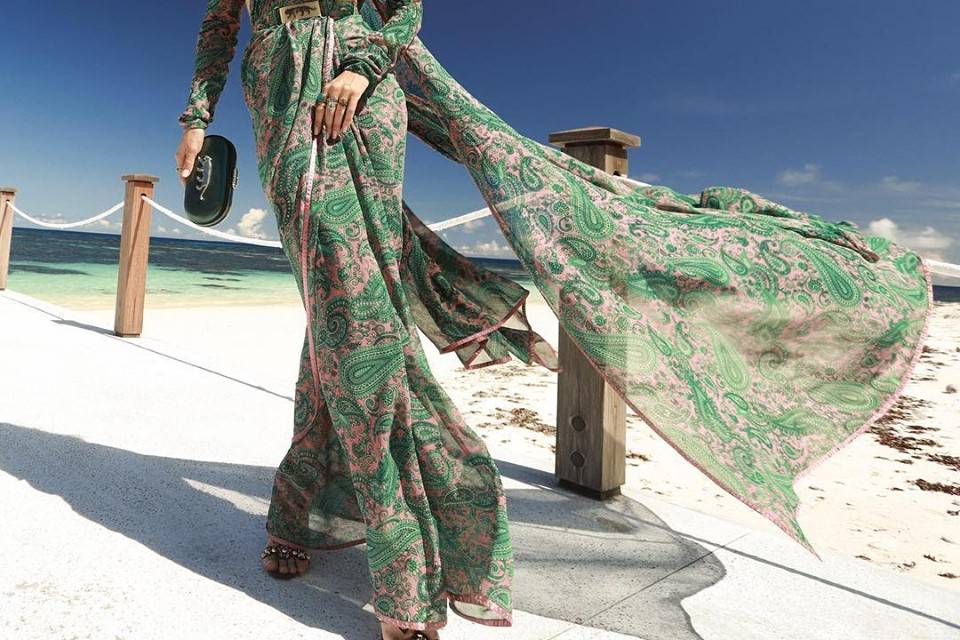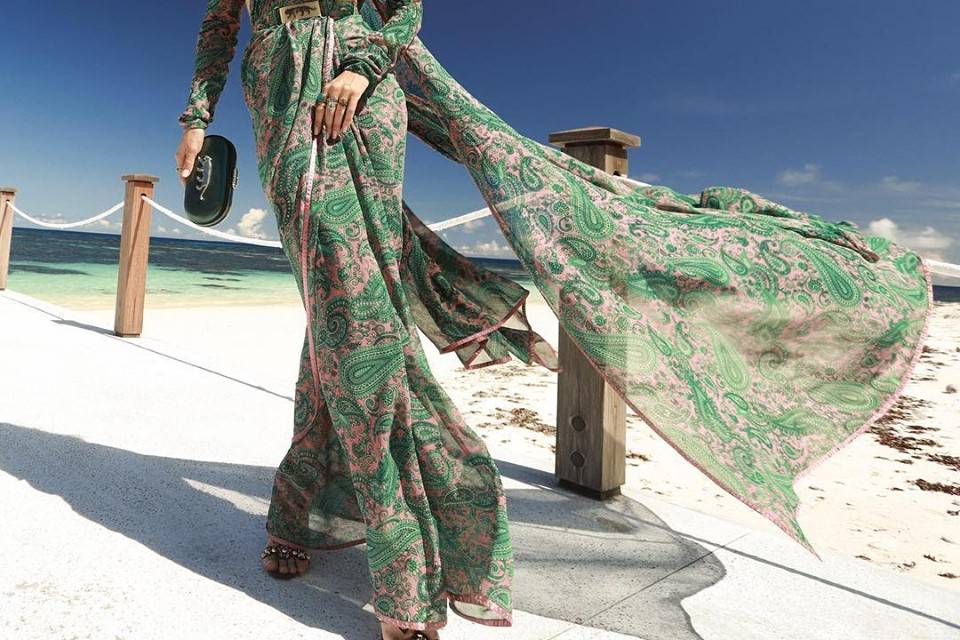 Image Courtesy: Sabyasachi
Long gone are the days when a saree petticoat was that neglected piece of clothing that you wore hidden under your saree. Today, your saree petticoat is equally important when it comes to getting the right fit and shape so that your saree could look all the more beautiful and gorgeous. A saree petticoat also defines the comfort level and how easy and relaxed you feel when you walk around in a saree. So, the next time you're planning to get a petticoat stitched, make sure you keep in mind these 7 tips on how to get it right!
1. Comfort is Key!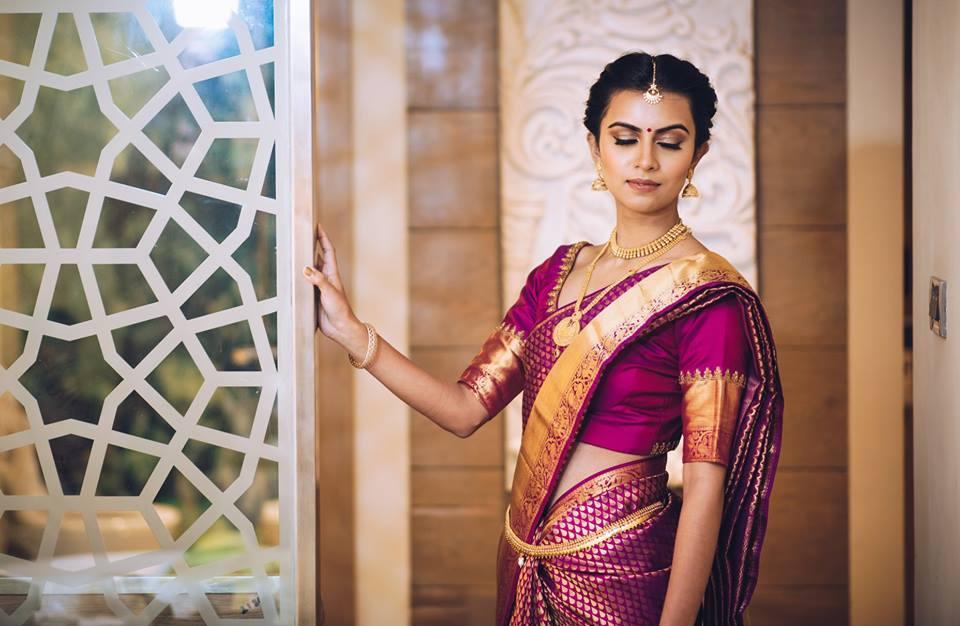 This is the first tip when it comes to your saree petticoat. Of course, comfort is key! And this does not imply for only your saree petticoat, this is important for any kind of outfit you wear. It's imperative that you make sure that you are comfortable in the petticoat you choose – this means, it shouldn't be too tight or too loose either. If your stiff and tight petticoat makes you waddle around like a duck, then you've got a big problem! Ensure that you're able to move around comfortably and you don't look awkward at all.
2. Get the Length and Fit Right!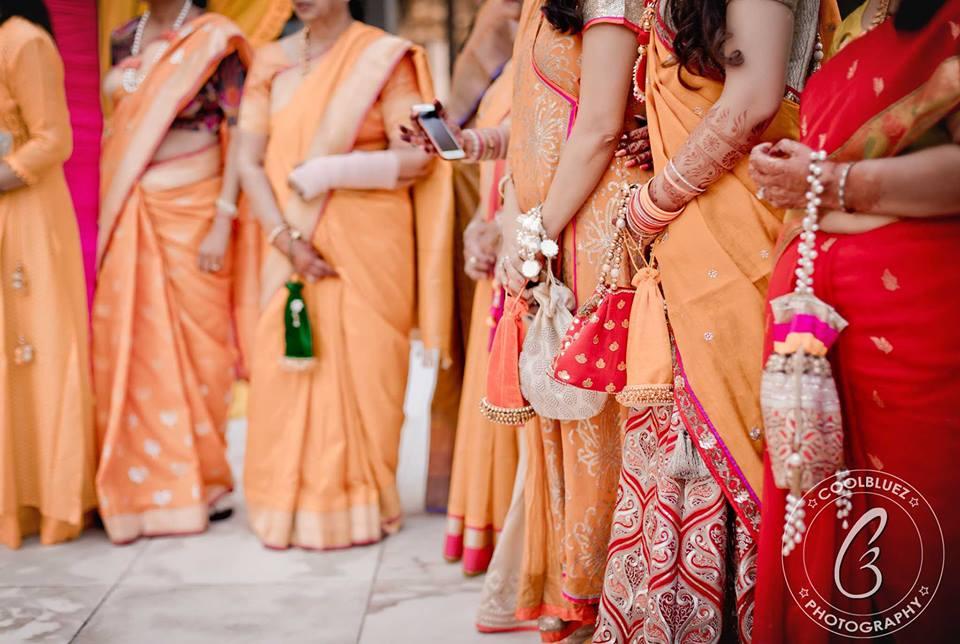 Have you ever had those awkward moments when you're wearing a saree and your heels get caught in your petticoat? How embarrassing is that? Well, the reason for this is simply because you've not got the length of the saree petticoat right. Ideally, the perfect length is ankle length, which would be half-an-inch shorter than your saree. With regards to the fit of the petticoat, a slim fit saree petticoat is always a better idea than the wider style, especially if your petticoat is going to be visible through the saree. A slim fit style will also give you the perfect sleek look.
3. Fasten it the Correct Way!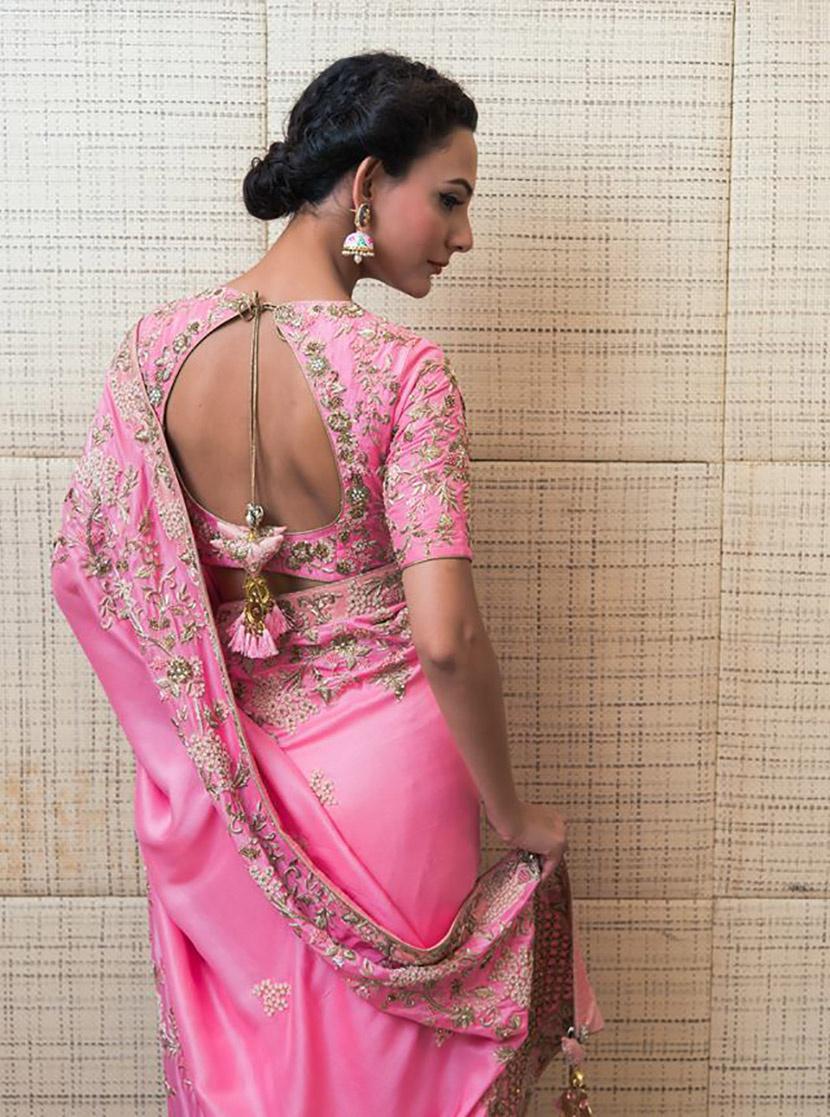 Drawing strings may have been the fastening choice back in the day and your grandmom may still consider it the best way to do it! However, going for an invisible zip and a hook for your saree petticoat would be a better option to go with. This option also keeps away that extra gathering and bunching around the waist that happens when you use a drawstring.
4. Go with the Right Fabric!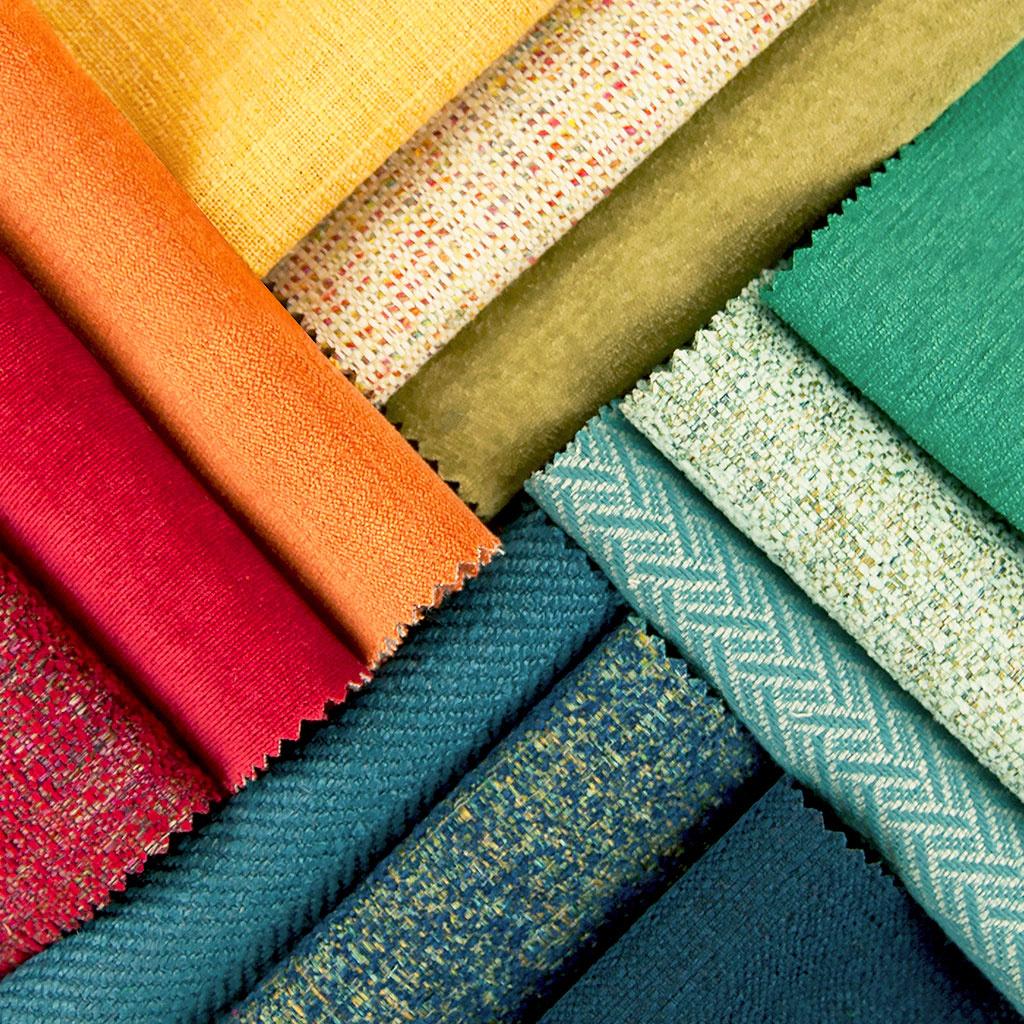 Image Courtesy: Crypton
For daily wear, cotton fabrics are the most comfortable choice for saree petticoats. For formal sarees, a silk or satin saree petticoat is preferred, especially if your saree is sheer. If you're going for a slim-fit petticoat then a satin petticoat would be the best choice of fabric. Semi and pure fabrics are the two types of fabrics that are available in the market.
However, the semi fabric isn't recommended during humid climates as it tends to stick to the body. Pure fabrics are expensive, but is a good option, especially if your petticoat is going to show through your saree. Other fabric options include brocade, Jamawar and raw silk.
5. The Colour Effect!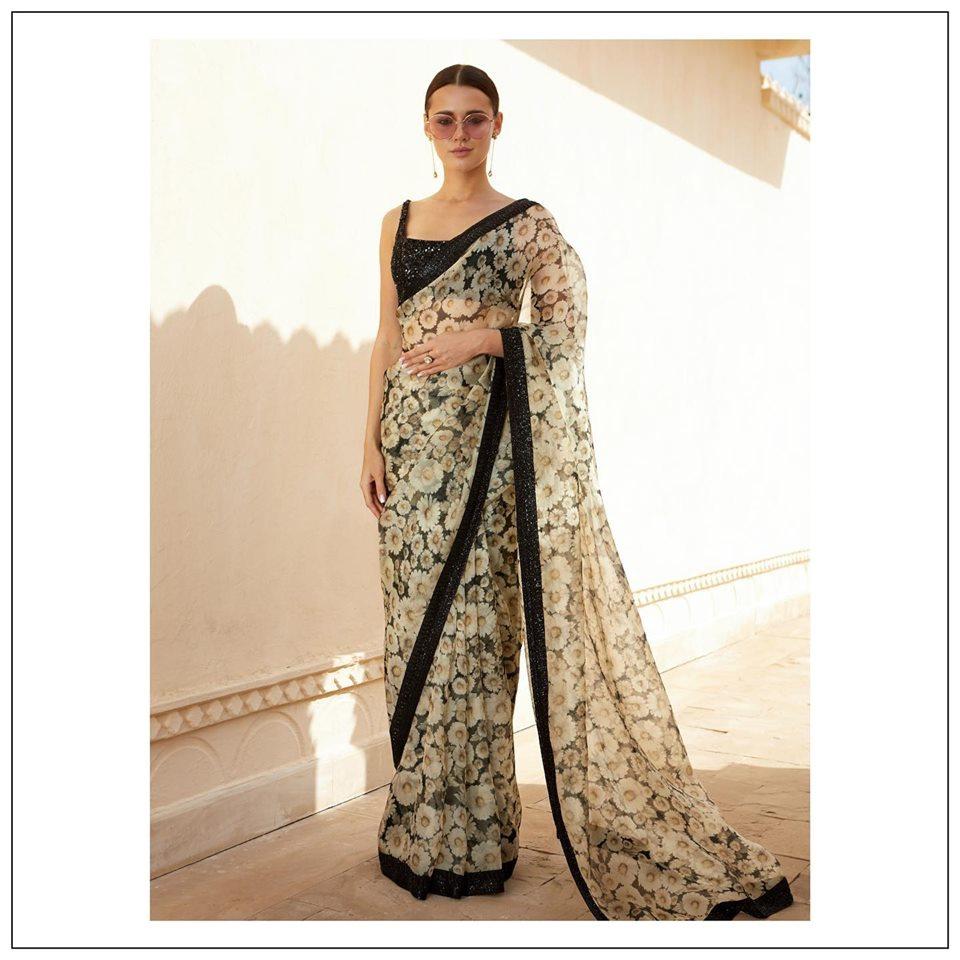 Image Courtesy: Sabyasachi
When we talk about the old school of fashion, your saree petticoat would have to match the saree colour exactly! This includes taking your saree along with you to choose the colour of your petticoat to ensure that the colour is perfect. Today, styles have changed and you could go for some extra drama with a mix and match of contrasting colours to get the best stunning look.
6. Make it Standout Beautifully!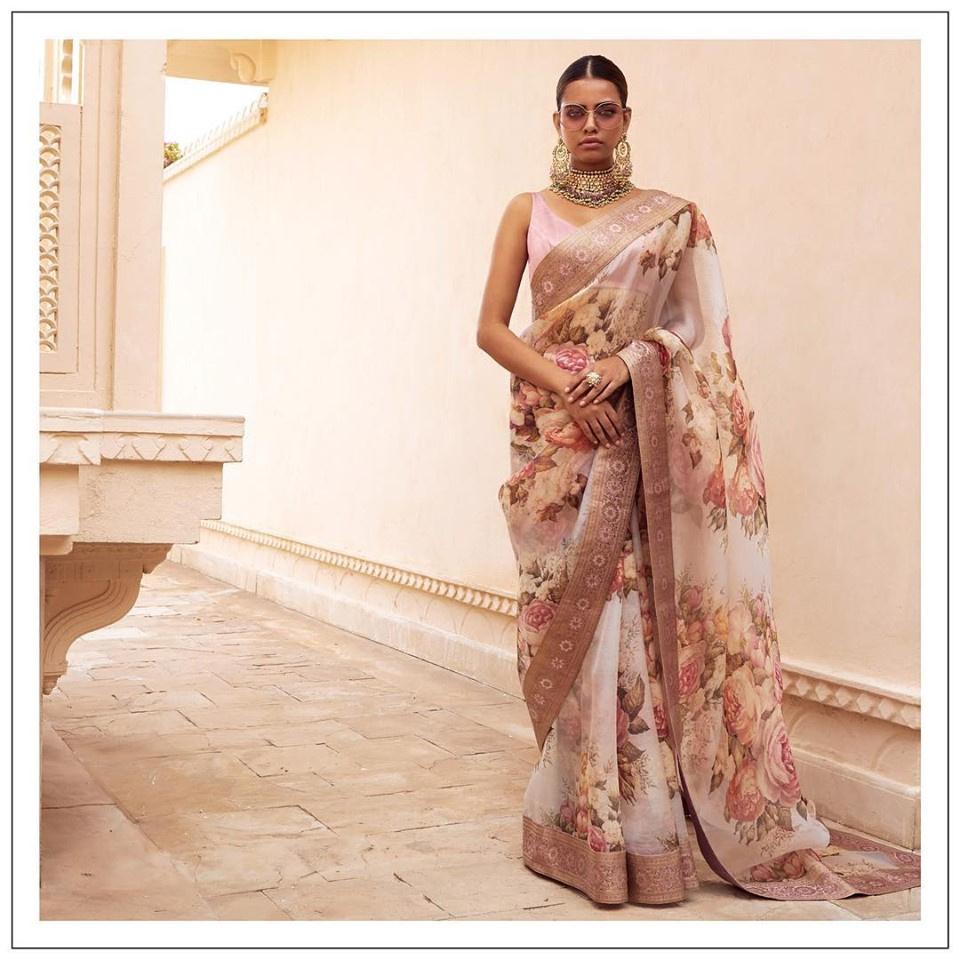 Image Courtesy: Sabyasachi
Don't reduce the power of your saree petticoat to a boring underskirt. Make your petticoat standout beautifully and highlight your look by giving a sheer saree the much-needed attention. Go the extra step and add some colourful sequins or have some cool embroidery done and wear it under a plain net saree for some stylish drama.
Going in for fashionable print style petticoats like animal prints, metallic shades or even florals is another way to pair it up with a sheer saree for a fashionable twist. Point to remember! Go for a simple blouse design if you want to highlight and show off that stylish saree petticoat.
7. Watch Out – Don't Go Overboard!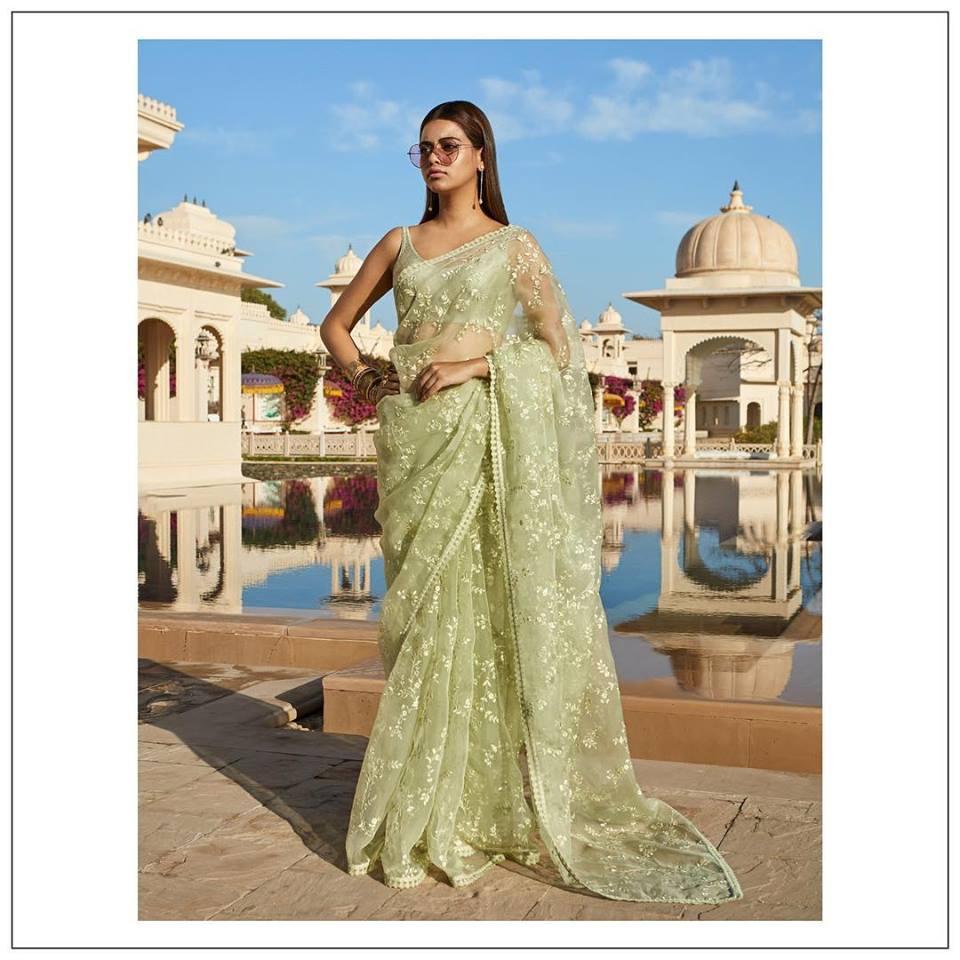 Image Courtesy: Sabyasachi
Yes, though you can add some great elements to your saree petticoat, it's important not to go overboard! If you're unsure about what elements to experiment with, then just go simple. However, ensure the right size, fit and fabric when opting for the perfect petticoat to stay comfortable and relaxed throughout the show.
Hope these easy tips and ideas will help you to make the right choice when it comes to your saree petticoat. If you think you have some other tips that you would like to share, then let us know in the comments below. If you're looking for some great sarees for wedding functions, then get in touch with our fabulous bridal couture vendors for the latest in style and fashion.