Draping Mum! 8 Ritu Kumar Dresses That Are Perfect For The Mother Of The Bride/Groom
It's almost time for your wedding, everything from your bookings to your outfits has been finalised. However, a big boulder you are yet to cross is shopping for your mother's outfit. Here are some Ritu Kumar dresses that your mum would love.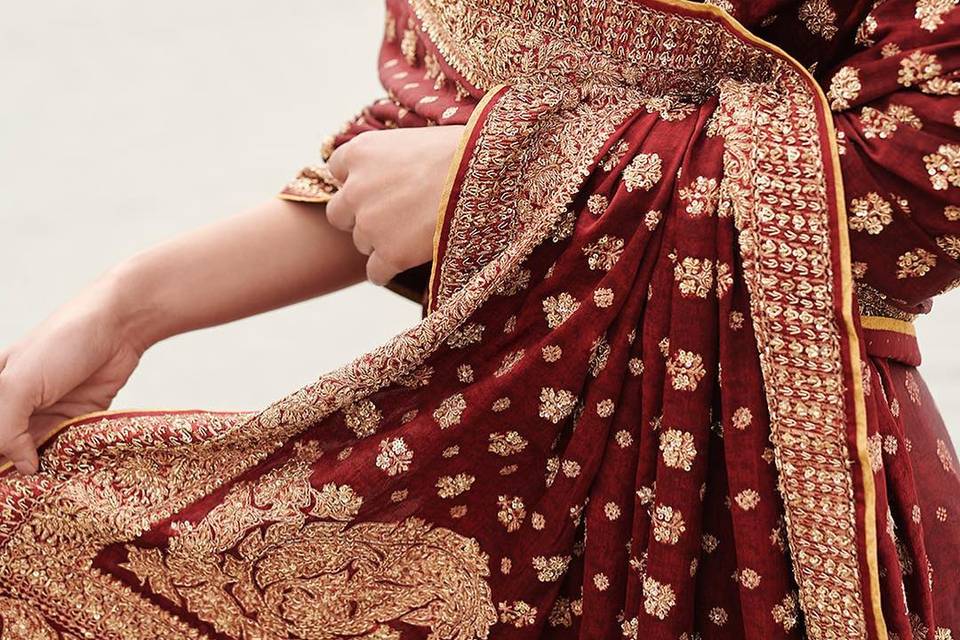 Being the bride/groom's mother means there's a lot to live up to. No wonder your mother takes double the stress that you do. This also means that she might end up taking aeons to decide what to wear for each of the functions. Well, to avoid a situation like this it is best to have her go through some options beforehand.
What better way than to have her consider beautiful Ritu Kumar dresses. Here are a few options the bride's/groom's mother can choose from.
1. A Banarasi Touch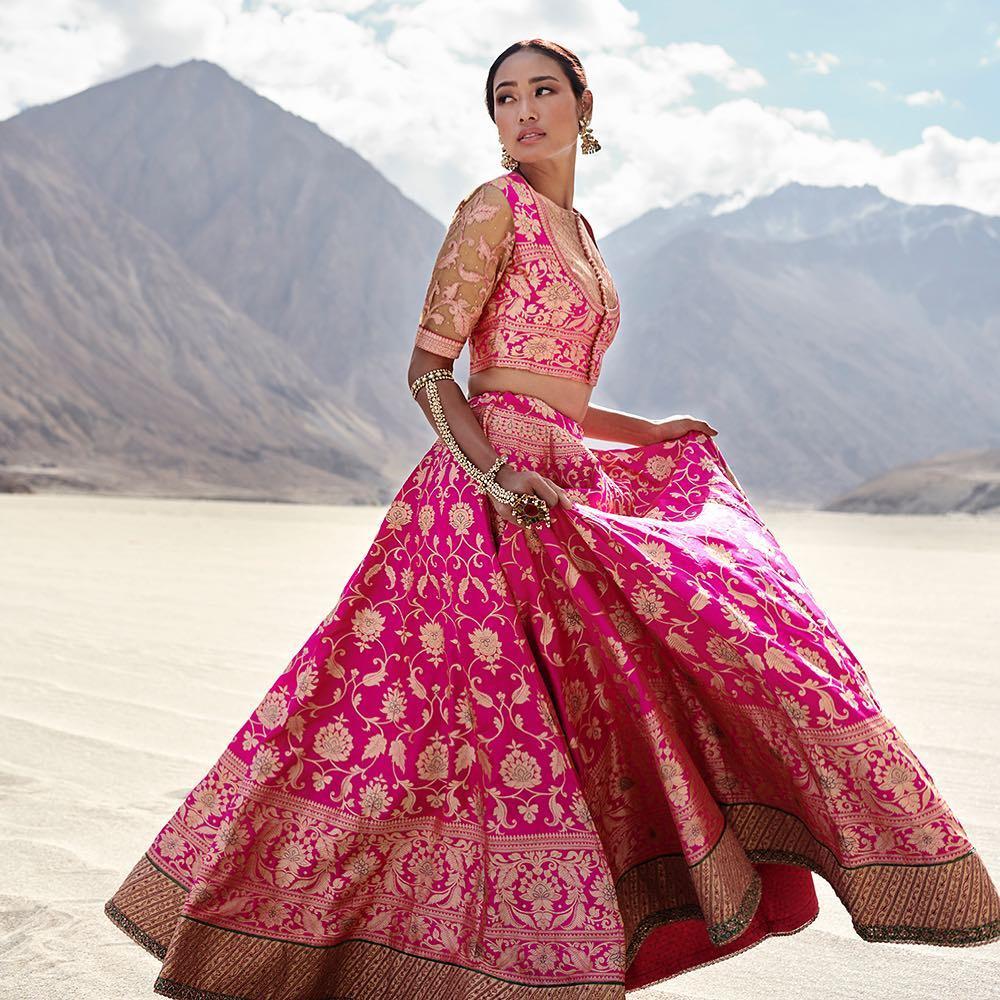 Banarasi is an evergreen idea, while lehengas may not be so. Thus, picking one up in a Banarasi print is a great idea because you could also repurpose it after the wedding.
The little jacket style of the blouse is really something unique. The elbow sleeves give it a grace suited for the bride or groom's mother. Thus, looking for Banarasi lehenga-esque Ritu Kumar dresses can be a good idea. This one, in particular, would look great for the Mehndi.
2. A Timeless Saree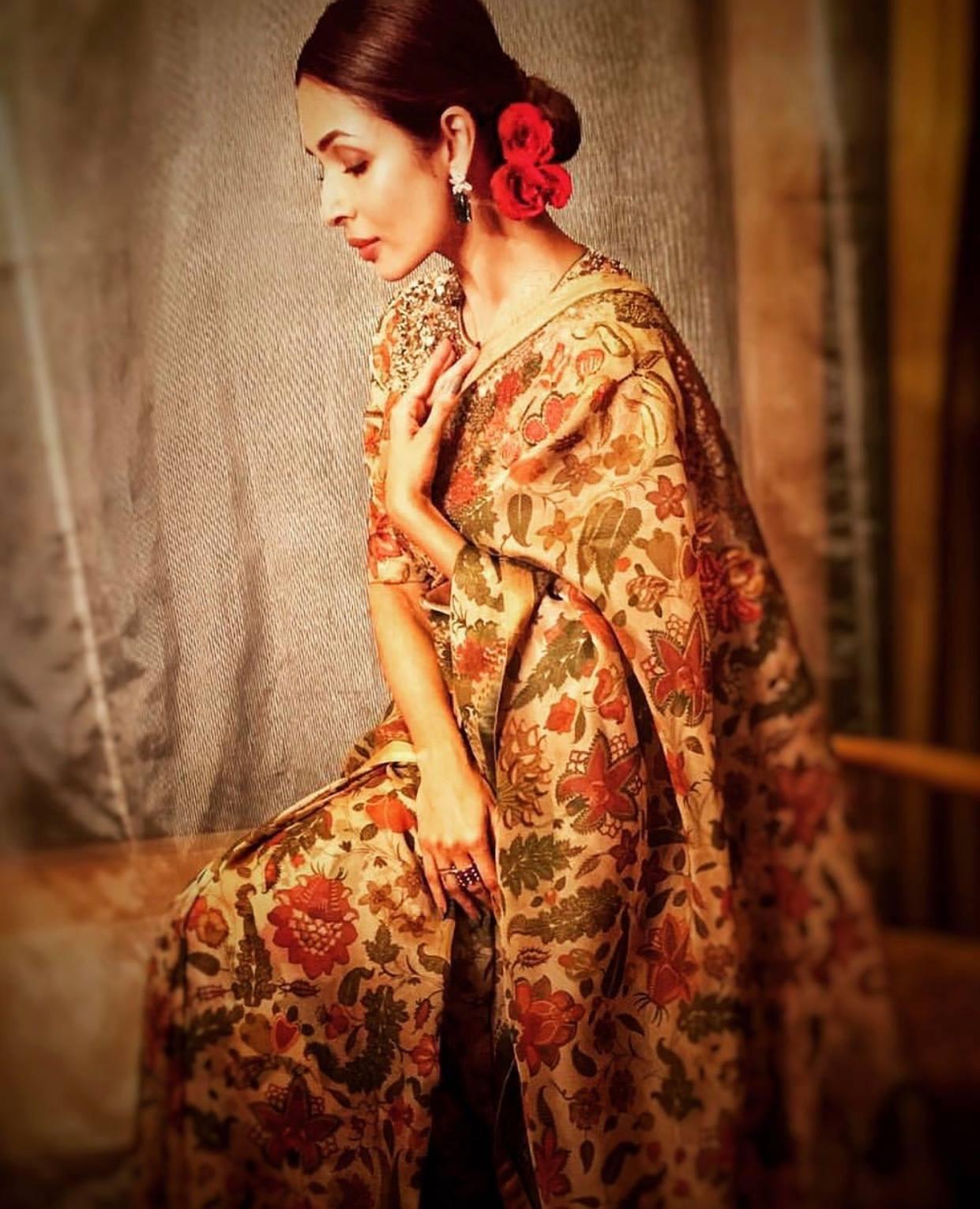 Can floral every go out of fashion? Not really, especially when it comes to Ritu Kumar Dresses. Pairing that up with a saree and that too a nude one makes it undeniably the best pick for mums.
The finesse in this piece will make her look rather opulent. Moreover, it's the kind of saree that she can adorn on multiple occasions. We think this would go well for the Roka ceremony.
3. Embellished Red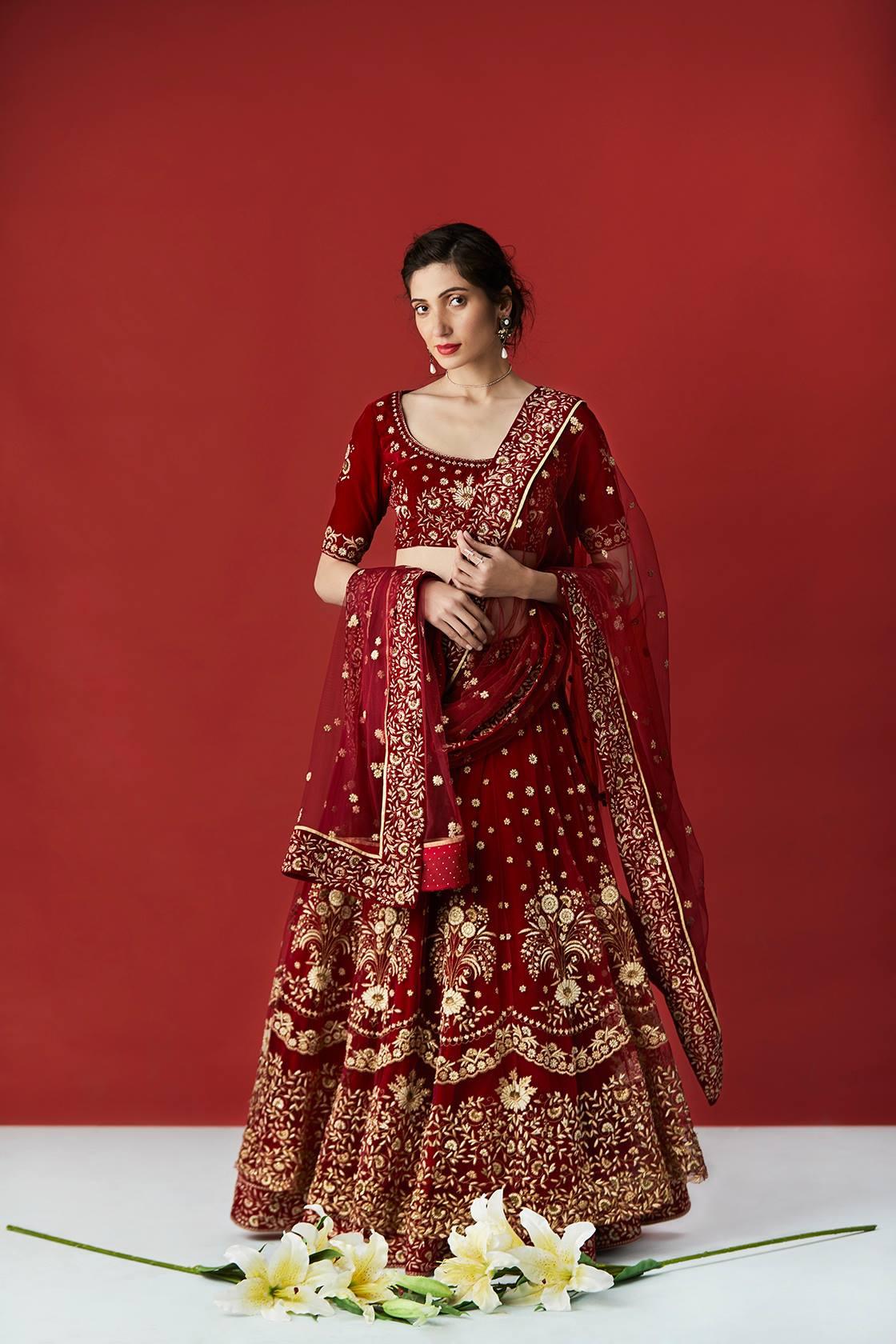 From the myriad of Ritu Kumar dresses, this stunning piece truly stands out. A perfect outfit for the wedding day, this will make your mum look extremely vibrant and captivating.
We're pretty sure she is planning to invest in a heavy jewellery set, and the deep neckline of the blouse leaves room for that. It's definitely going to look like the perfect combination.
4. The Elegant Red Saree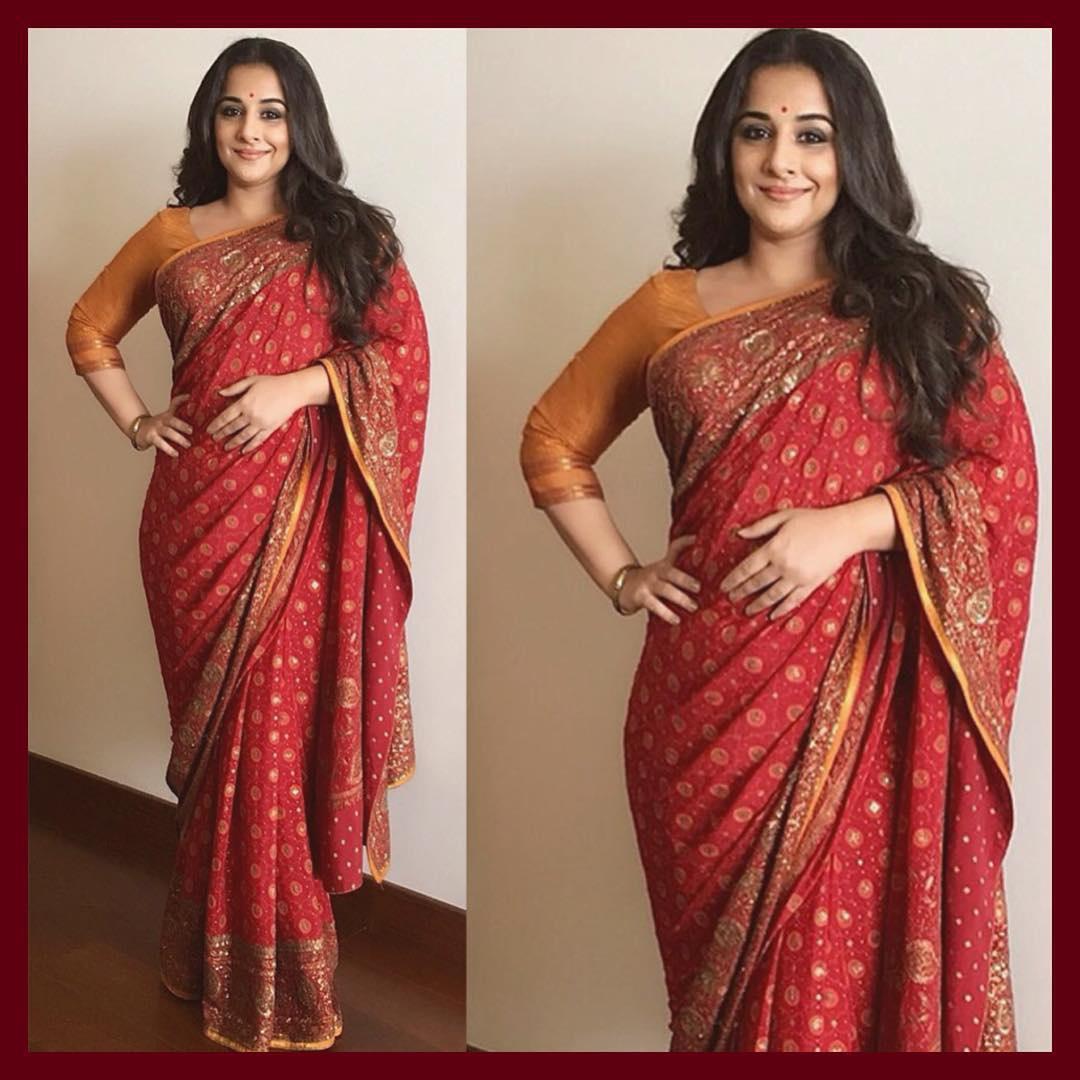 If simplicity is her cup of tea, then nothing better than this vibrant yet mellow saree. It is undeniably one of the timeless Ritu Kumar dresses. The minimal detailed, heavy bordered chiffon offers a lovely fall.
If one adds a nice sleek bun to that topped up with red roses, one is likely to achieve the lovely 80's look. This is something that can go for one of the smaller events, like a Puja or the Sangeet.
5. Jodhpur Inspired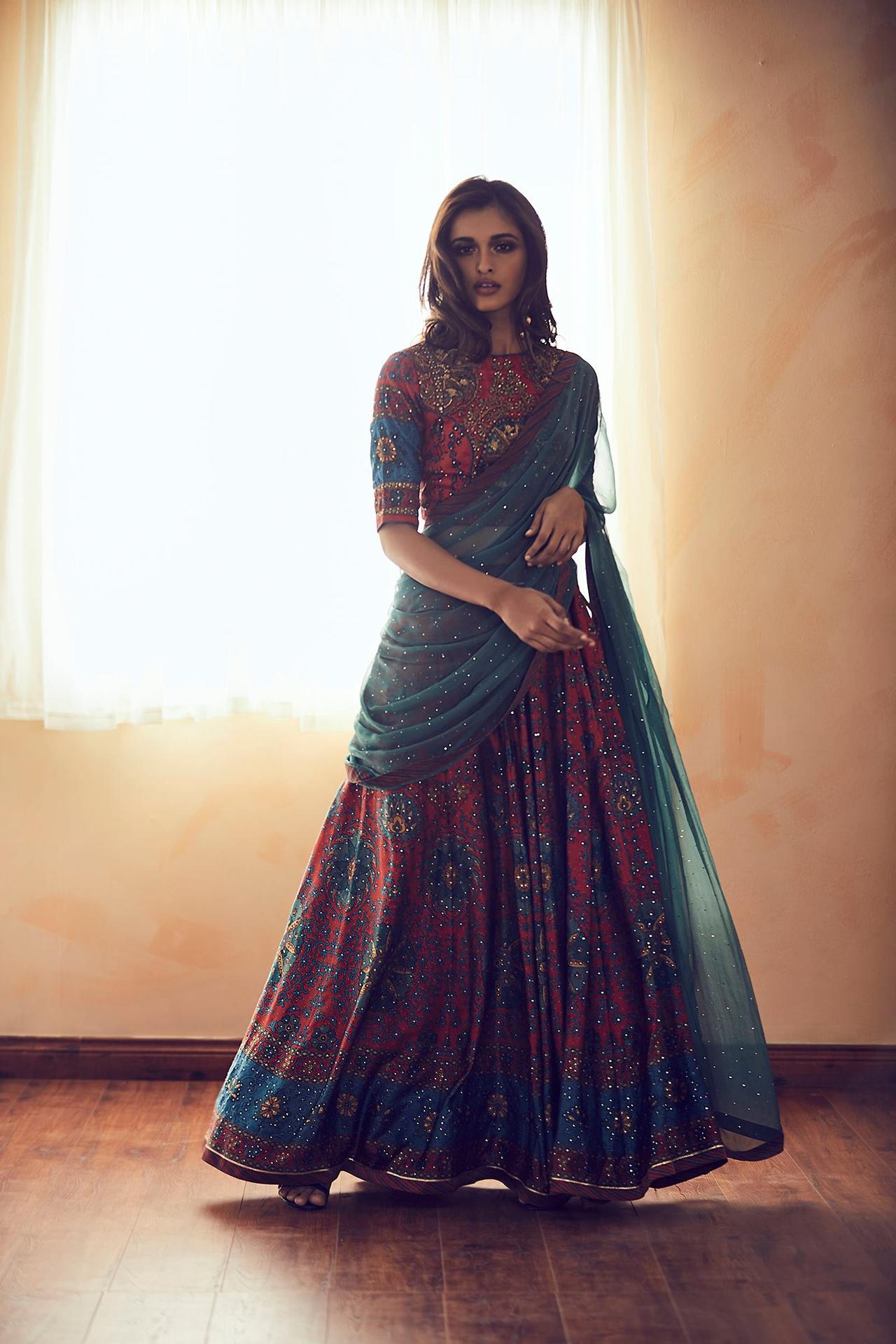 With a lovely vibrant Jodhpuri touch, this lehenga has an eloquent charm about it. Your mum can adorn the whole Rajasthani bridal look with the Borla Maang Tikka and/or the Laakh bangles.
This can work especially well for a themed function, but it is also a great pick for the wedding day. Adorning it in the saree style too looks lovely!
6. The Embroidered Silk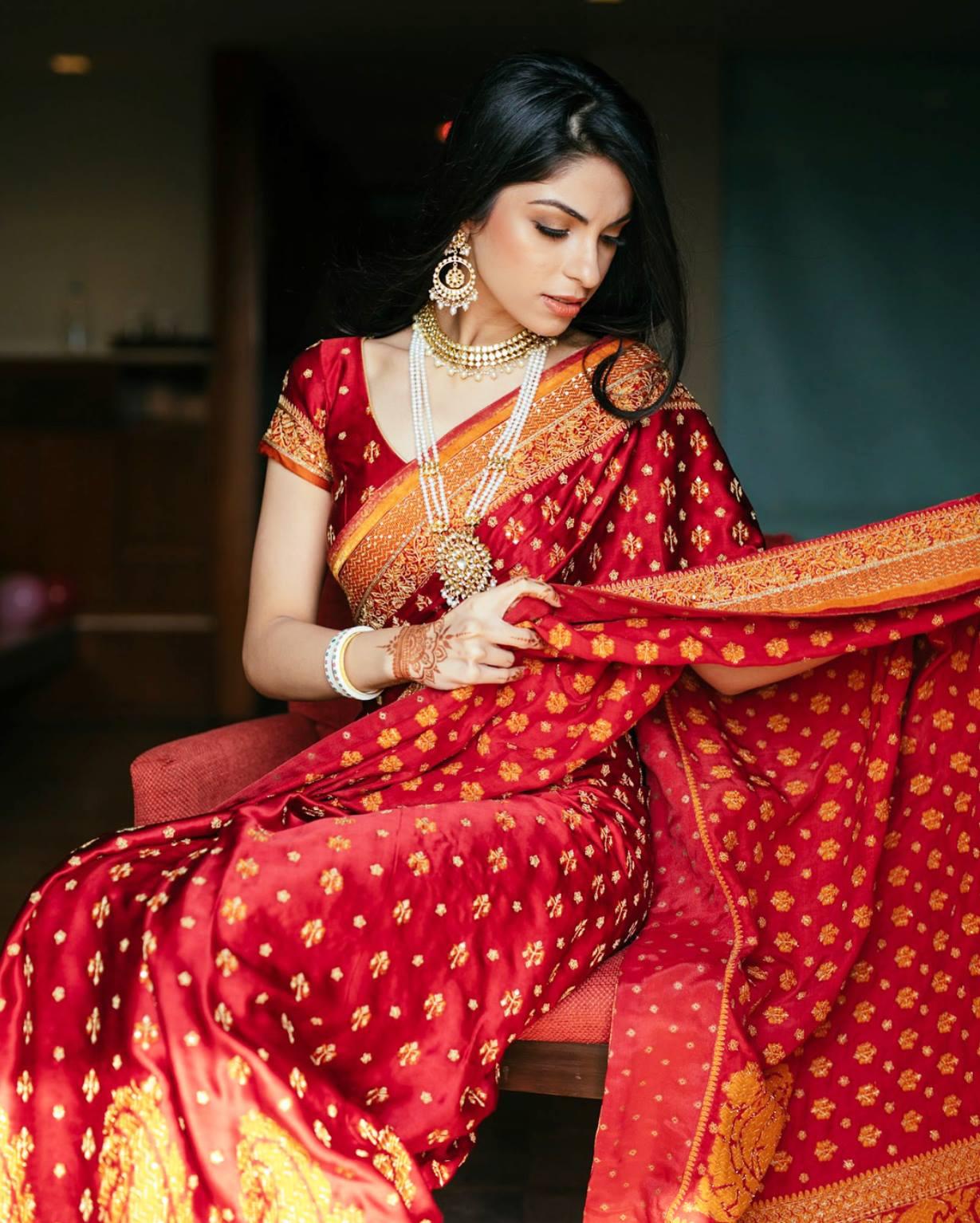 This lovely red silk saree has such a grace to it especially because of the embroidered motifs. The mix of bright red and bright golden also make a lovely pair.
It is again one of those Ritu Kumar dresses that can be adorned even after wedding functions. Moreover, if you are the bride, this colour and design are perfect for you to share after the rituals too.
7. The Lovely Net Saree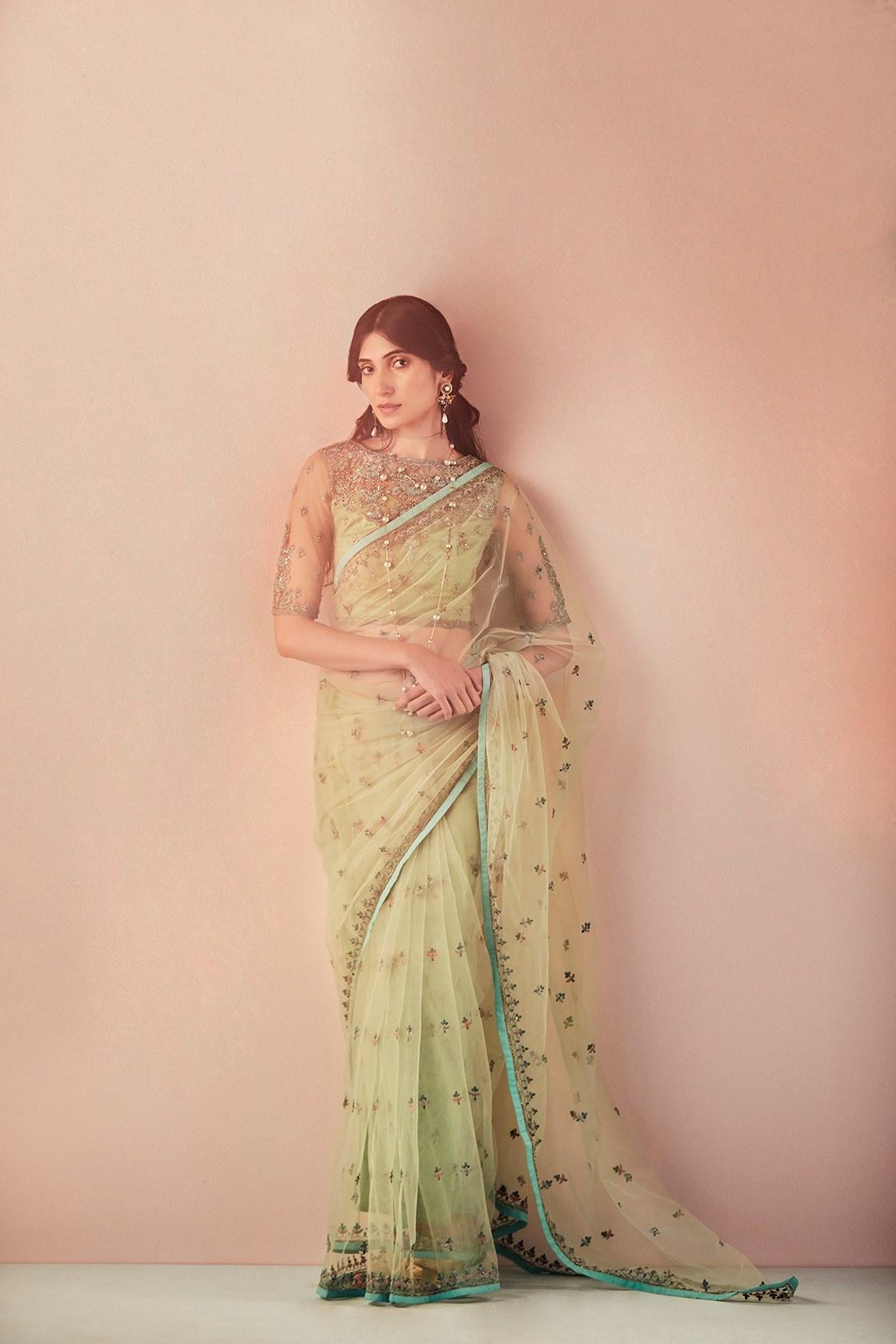 A net saree is the perfect balance between subtle yet heavily embellished. You can go from super minimal to all-out even and a net saree can take it with immense style.
A marvel among the Ritu Kumar dresses, the pastel shade of this saree is well suited for the Mehndi. We're loving the light saree coupled with the heavy work blouse. This piece can definitely not go wrong for the bride or groom's mother.
8. The Velvet Blouse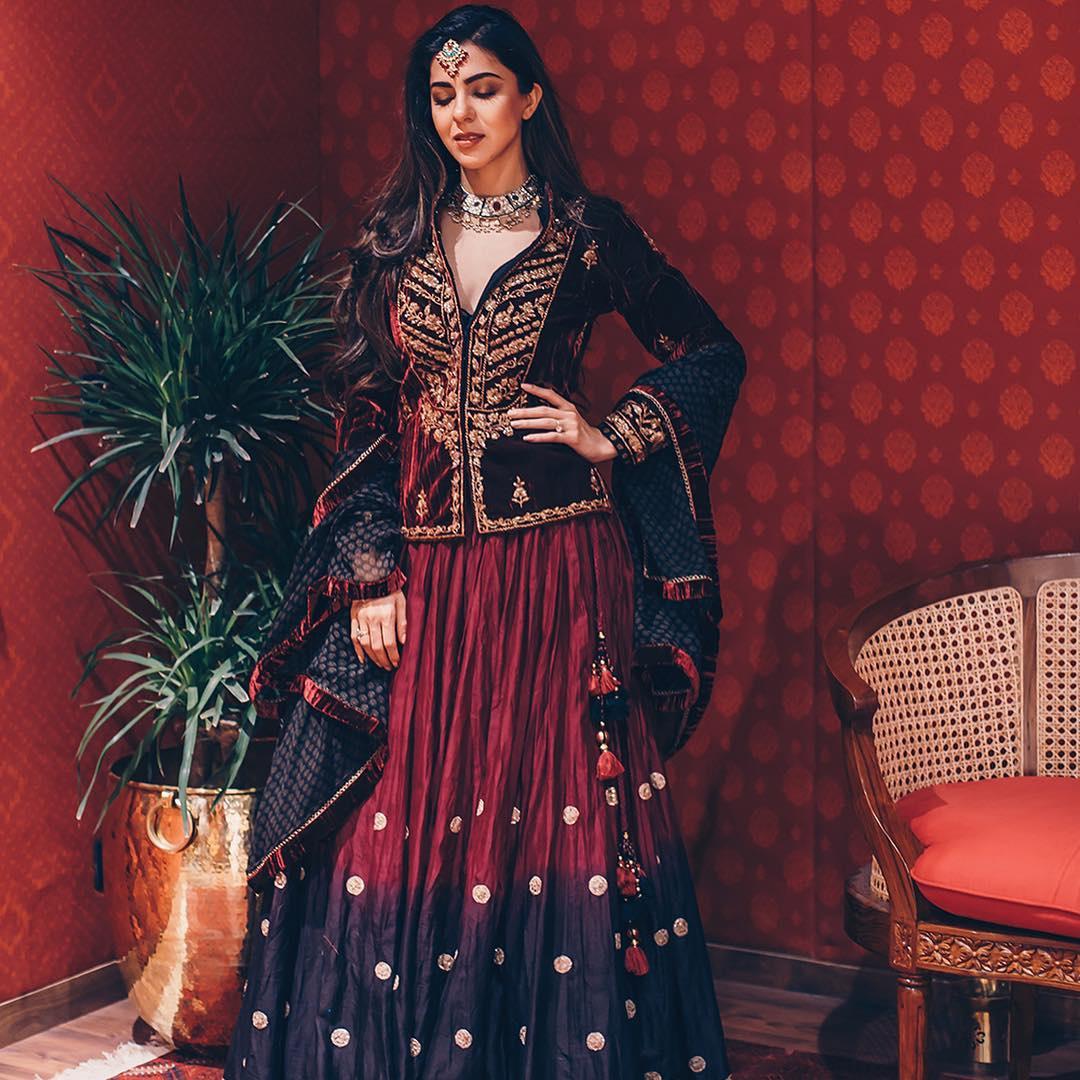 A lavish looking out for sure, this lehenga choli set is a really unique pick. With a velvet button-up blouse and a cotton ghagra full of kalis, this ensemble brings two opposite elements together unnoticeably.
The addition of the georgette dupatta makes this a very contrasting but still cohesive outfit. It's surprisingly a brilliant combination. Surely this can be adorned for the wedding day, with a Passa even. She'd look unfailingly elegant in something like this.
Now that you have a comprehensive list of beautiful Ritu Kumar dresses, shopping for your mum's outfit can get easier. Not only does the label have some amazing designs but also offers brilliant quality clothes. All this while also managing to fit your budget. Yes, she might take her time but it's her baby's wedding day, so be patient with her. She has dreamt of this moment for a while so let her shine in an outfit of her choice.
Which one do you think would be the best pick for your mum?