Return Gifts for Ladies Is a Tough Call? Here's a Guide to Choosing the Right Ones to Spread Love on Your D-day
Getting a wedding return gift for your guests is a classic way of showing gratitude towards them. While there are some general return gifs for all, return gifts for ladies need some special attention. Here are a few tips and ideas that might help.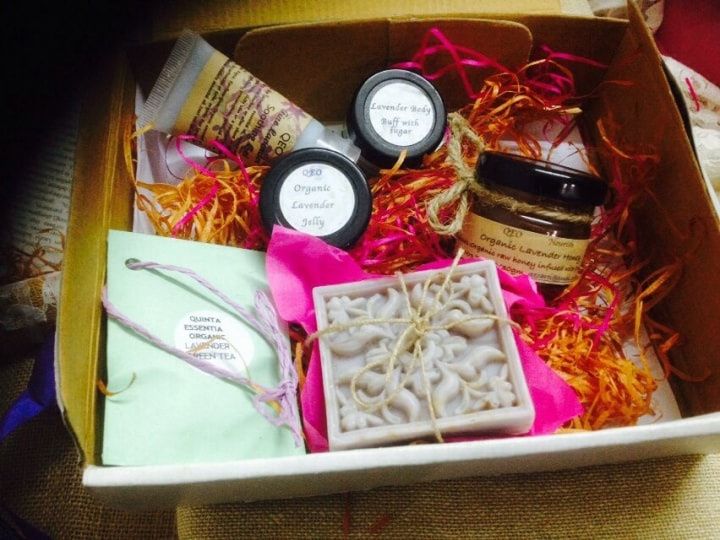 Weddings are all fun and cheerful because of your guests. The guests are the ones who make your wedding such a vibrant and happy event. Especially women! Sangeet, Mehndi, Haldi, Sagai or Shaadi...the ladies whole-heartedly participate and get involved in each and every wedding function ensuring its success. So how about getting something special as return gifts for ladies to make them feel loved? But buying gifts for women has never been easy, right? Especially if it involves your bridesmaids and favourite women in the family who can be very picky and particular and you are not clear on what she would like. Gifts might not always have to be useful or ones that they needed, it is, in fact, a token of love that is meant for them to cherish forever. Gifts that speak your mind are hard to pick and hence we're here to guide you through the shenanigans with some gorgeous return gifts for ladies.
That's why we're here with some smart ideas. Read to know more:
Traditional and Classic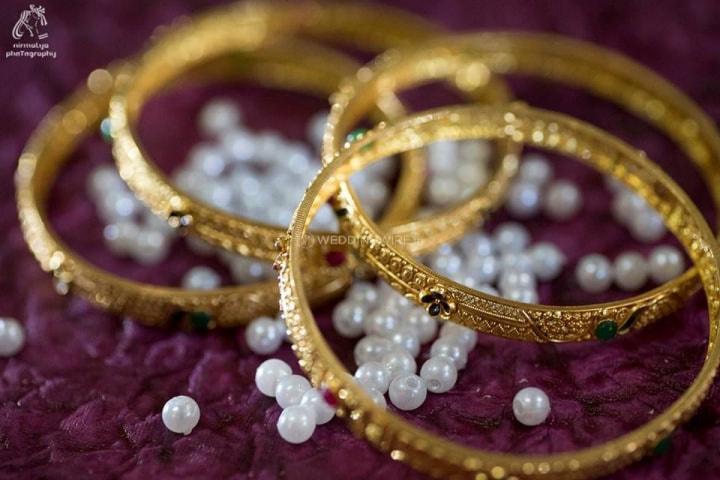 Certain return gifts for ladies never get old even after decades. It is a conventional gift that will never fail to impress and they are treasures of time that one can hold on to or even expect as return gifts for ladies. Add those traditional gifts to your return gift trousseau and you can be assured to have made every lady guest happy:
1. Gold Coin
Image Courtesy: Zeroplusfinance
Definitely one of the most popular traditional return gifts for ladies, you can never go wrong with a gold coin. You can opt for a religious icon or something personalised, engraved on the coin. Gold coins have always been a part of the mainstream gifts that the brides and grooms have received as a token of blessings on their wedding, but they are also a safe bet as return gifts for ladies on various ceremonies before or after the wedding.
2. Religious idol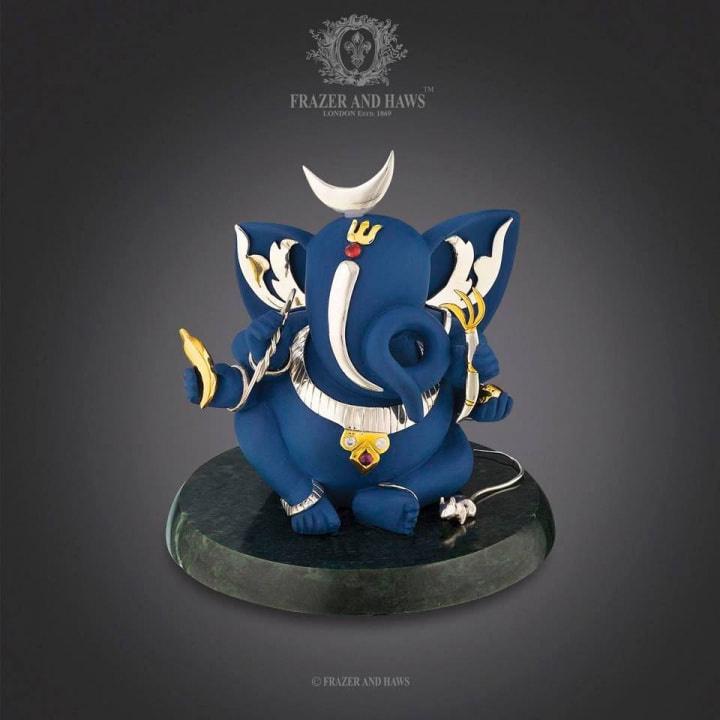 Little Ganesha, Lakshmi, Narayan or other religious idols, holy cross (for a Christian wedding), Allah icons (in case of a Muslim wedding) or a laughing Buddha idol are always quite appreciated as return gifts for ladies. You could also go for religious books like the Bhagwad Gita, Holy Bible or Quran Sharif. There are metal framed holy books that have precious metals like gold and silver plater covers and they also have precious stones embedded on them that are also available for return gifts for ladies on special occasions.
3. Fruits, Sweets & Shagun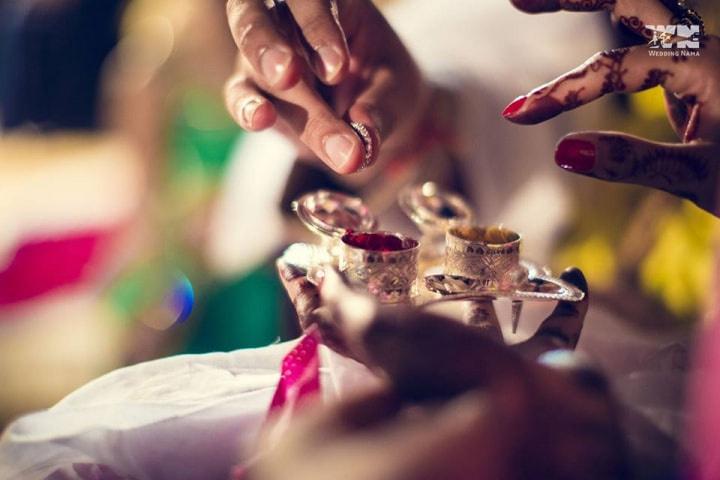 With the winters around the corner, you have an expansive choice of seasonal fruits. Get attractive fruit baskets and sweets packed by gift packing professionals and you're all set. Add a little Shagun money along for good luck. Pack it up in gracious designs and trousseaus that can be handed out to the ladies as return gifts for ladies on your D-day, be it during the Mehndi ceremony or the Haldi ceremony when the bridesmaids are helping you go through the cold feet.
4. Kada, Kumkum and Sindoor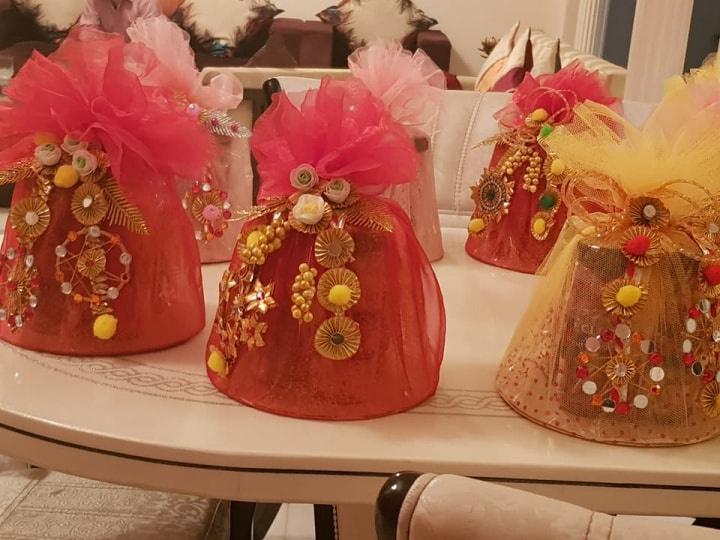 Sindoor and Kumkum being the symbol of matrimony are classic return gifts for ladies who're married. As for the single ladies, you can gift Kundan earrings or Kada or other jewellery as a token. If you're having a Bengali wedding, don't forget to gift a box of Aalta along with the Sindoor. Women love the shringaar and the trinkets or bling you have in store for them.
Creative and Unconventional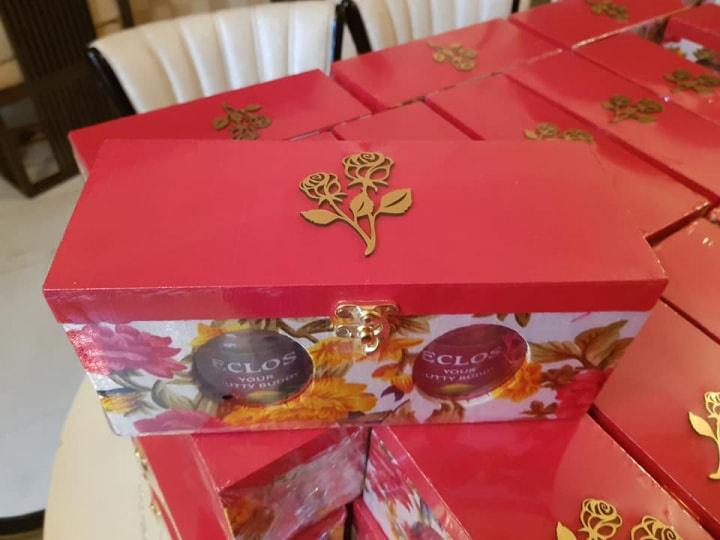 If you're open to going for some unconventional return gifts for ladies, think green; Or personalised gifts. Here are a few options:
1. Plants and Seeds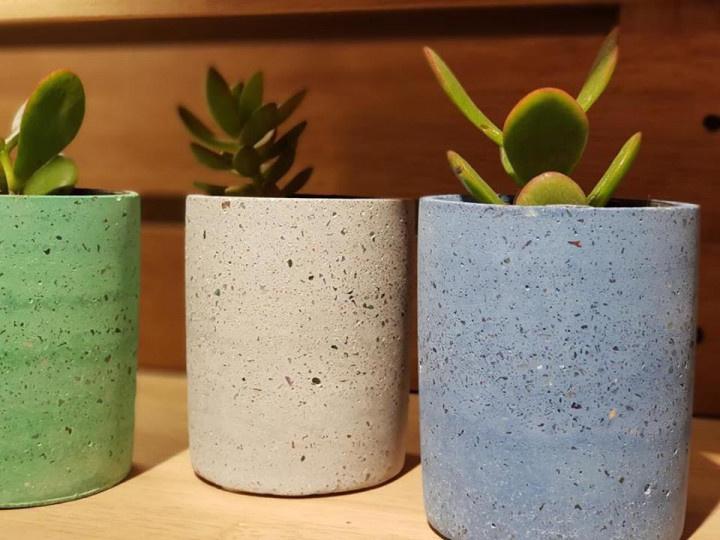 How about gifting your lady friends some oxygen? We're all constantly concerned about the high levels of pollution in the air these days. So, there couldn't be a better return gift for women than plant saplings or seeds. You can also gift air purifying home plants which everyone would instantly appreciate.
2. Personalised mementoes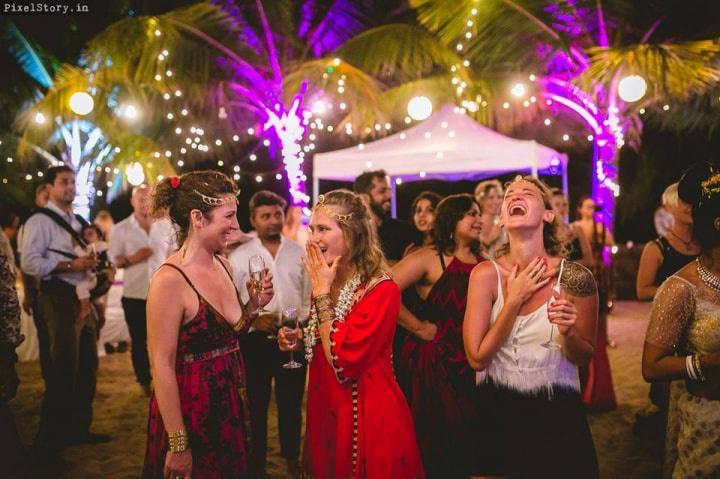 Ask your photographer to sneak click some candid moments of your bridesmaids and create personalised mugs, cushion covers or framed collages with their pictures. When you think return gift for ladies, get personal and enjoy their reactions!
3. Organic and Earthy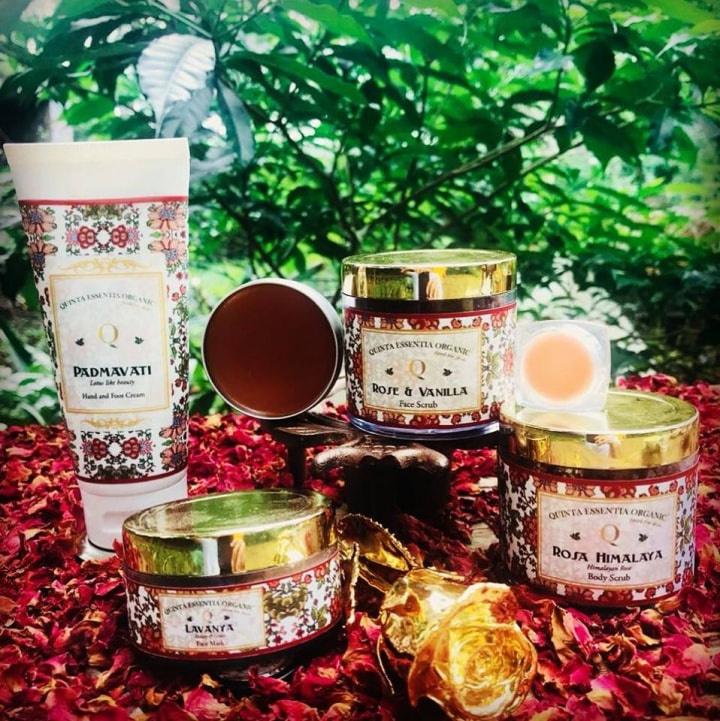 Hand-painted earthen Diyas, jute pouches, terracotta jewellery, jewellery boxes made of cane or bamboo...these are some of the return gifts for ladies that are elegant yet not harmful to the environment. Go organic or hand-made for a raw touch.
4. Coffee, tea and more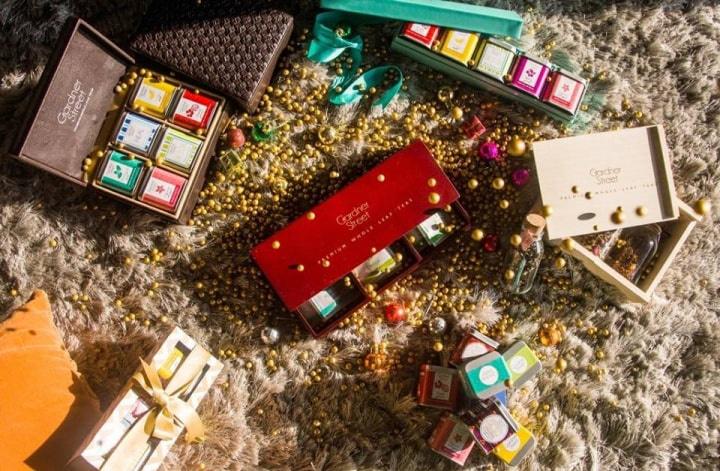 Replace the conventional sweet boxes with cute wooden boxes with an exotic collection of teas, coffees, chocolates, cookies and candies. Indulge the ladies with lots of sugar, nuts, cocoa and goodies that always make women happy!
Gift an Experience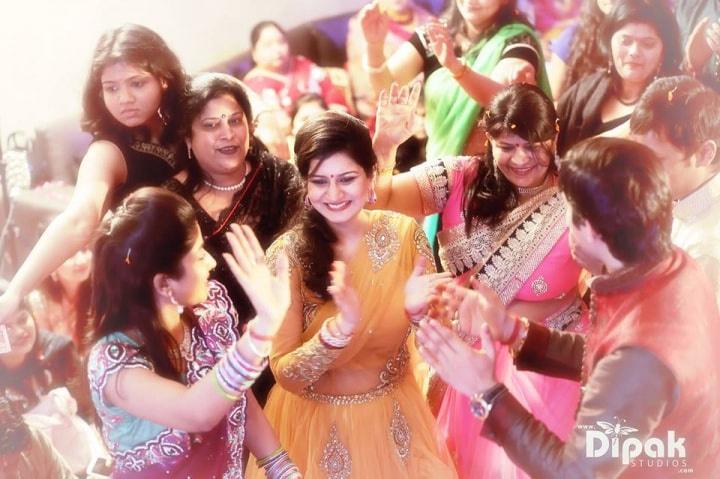 Who said gifts can only be things and other kinds of materialistic stuff? Think out-of-the-box and plan exciting experiences as wedding return gifts for the ladies! Here a few ideas:
1. Spa day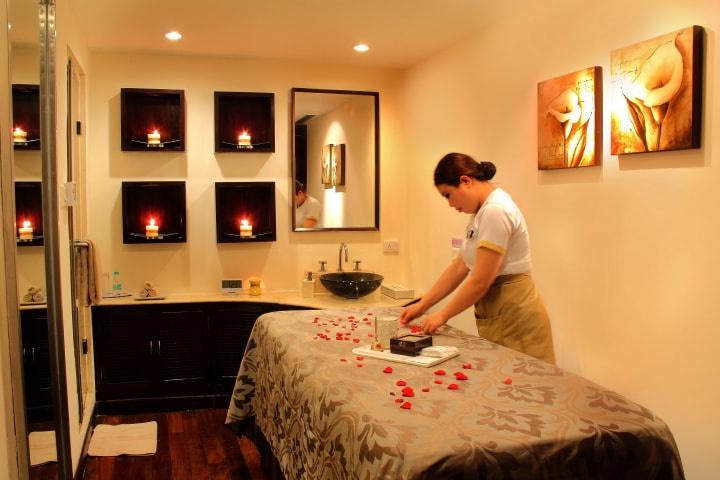 Now that's a return gift for ladies that they have earned! They definitely deserve some pampering and relaxation after all the wedding hoohaa is over. After all, the ladies have gone all the way to make your day super special! Now it's your turn to return the favour. Book a spa day or a mani-pedi appointment for the ladies and ask them to let their hair down!
2. Vouch for a Voucher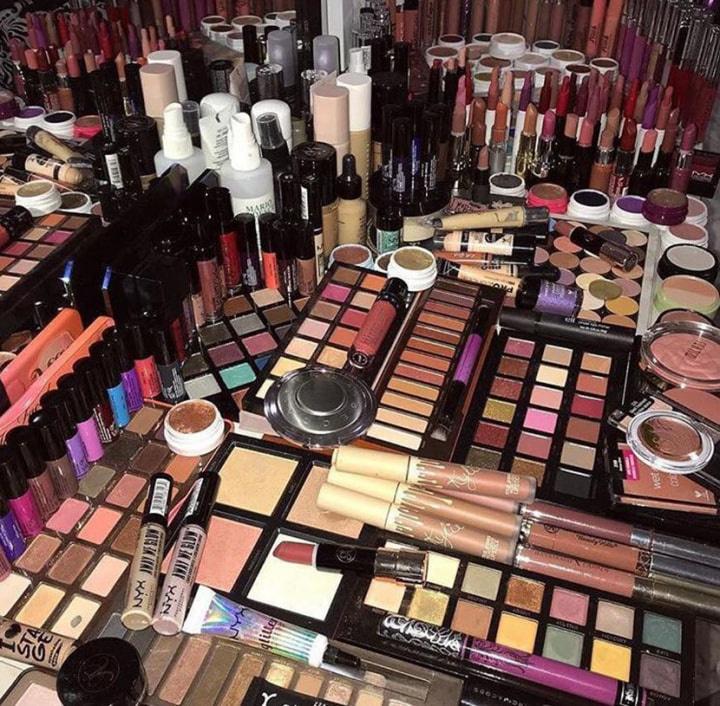 Everyone loves gift vouchers. Period. You don't have to think twice while going for a gift voucher as it's the safest and is enjoyed the most. Gift your ladies vouchers for shopping, meals in a restaurant, drinks, jewellery, makeup, shoes...you can choose any of these and your lady guests will have a gala time!
Try and avoid generic return gifts or compromising on the quality to save money. Creativity doesn't have to be expensive. All you need is to think off beat and intend to show gratitude towards each guest. Say "thank you for being there with us" in the sweetest gestures. Let your return gifts for ladies speak for themselves. Make sure you add some personal touch and care to the wedding favours in such a way that your guests would always remember the gifts with a smile.
Share with us which gifts are you thinking of.