Rajasthani Folk Songs for Your D-day Dance Performance to Remember
On an immediate hunt for Rajasthani folk songs? Head straight to our crisp collection of folk songs full of Rajasthani flavour to rock that destination wedding.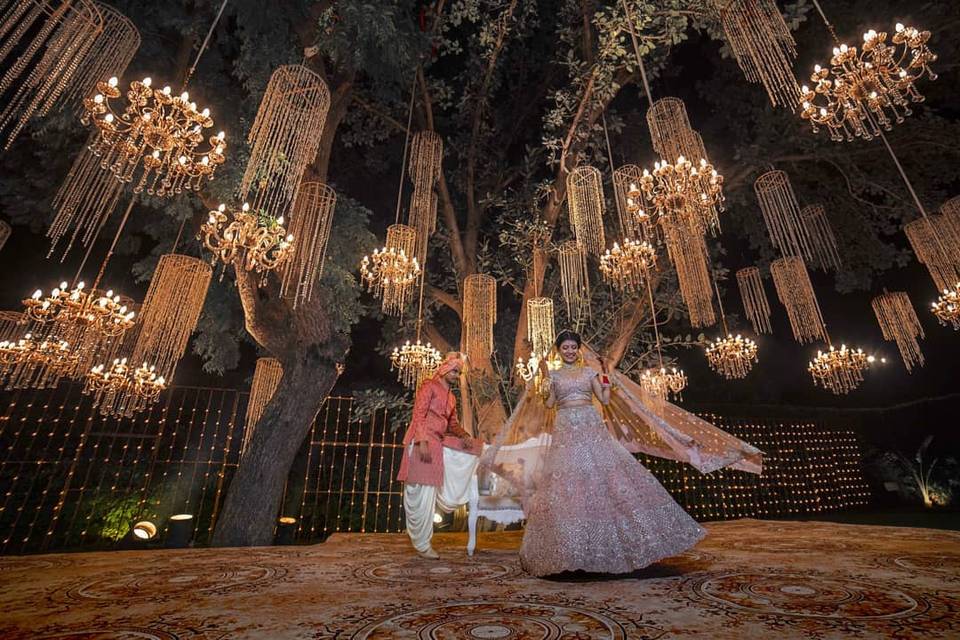 Planning a destination wedding in the lands of Rajasthan? Apart from the location, décor, and guest list, music is one thing that has a significant role to play. So here we are, with a fantastic list of Rajasthani folk songs, to help you add the Rajasthani tadka to the Sangeet of your destination wedding, in the most exciting way possible.
Here are a bunch of folk songs which are ideal for solo performances, group performances, and even wedding videos. Are you excited to decide the choreography for the same?
Before we move any further, let me make it clear to you that it is totally cool if you haven't hired a professional choreographer or team for the dance performance, until and unless it is a competition (winks).
Pro-tips on Handling Rajasthani Folk Songs
Folk songs can be used in quite a lot of situations as far as the wedding preparations are concerned. There are pre-wedding shoot and video, post-wedding video, Sangeet performance, wedding performance, Dulhan ka solo performance and even the ladkivala v/s ladkevala group performance.
The fabulous part is that such up-beat songs full of warmth and flavour can be used in any of these requirements and trust me, none of these Rajasthani folk songs is going to disappoint you. Are you excited? So let's begin!
The Versatile Kesariya Balam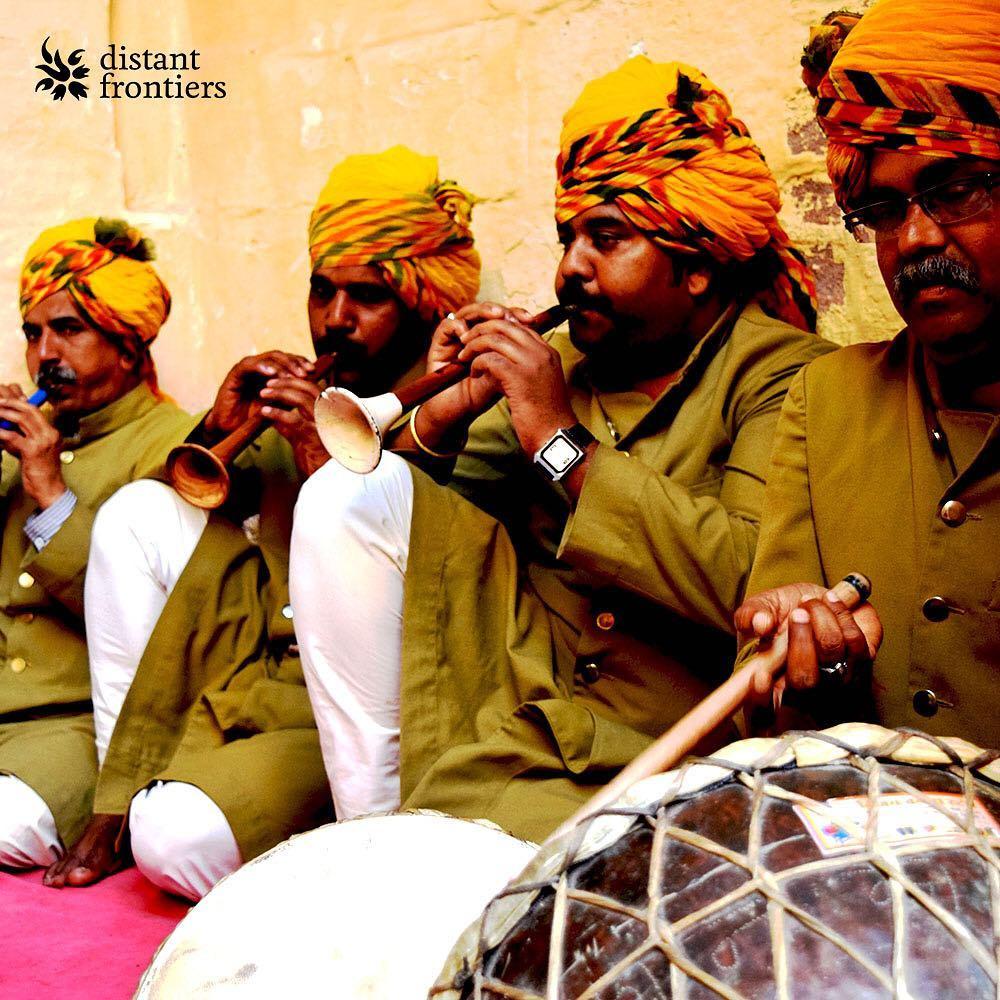 Image Courtesy: Distant Frontiers
Talking about Rajasthani folk songs, Kesariya Balam is hands down the first one that crosses our mind (majority wins). The feels that this song has, might give you goosebumps, when performed and absorbed live.
You can hire some local folk singers from the nooks of Rajasthan brimming with sur and talent and get the entire mood of Rajasthani folk songs set at your destination wedding. With the local instruments and rawness that the singers have, all the guests at the wedding are surely going to have a great time.
Where can you use it?
One fab way of using the song is setting up the singers at the entrance to welcome the most-awaited baraat. It can be a really classy way of setting up the regal Rajasthani mahaul. Another fantastic way of using this mesmerising folk song is in the wedding video. Doesn't that sound cool?
You can go for different versions of the Rajasthani folk songs. Look for the wedding video of singer Shweta Pandit if you wish to get a visual idea of the same. Customise everything and just enjoy your wedding memories coming together.
The Authentic Nimbooda Song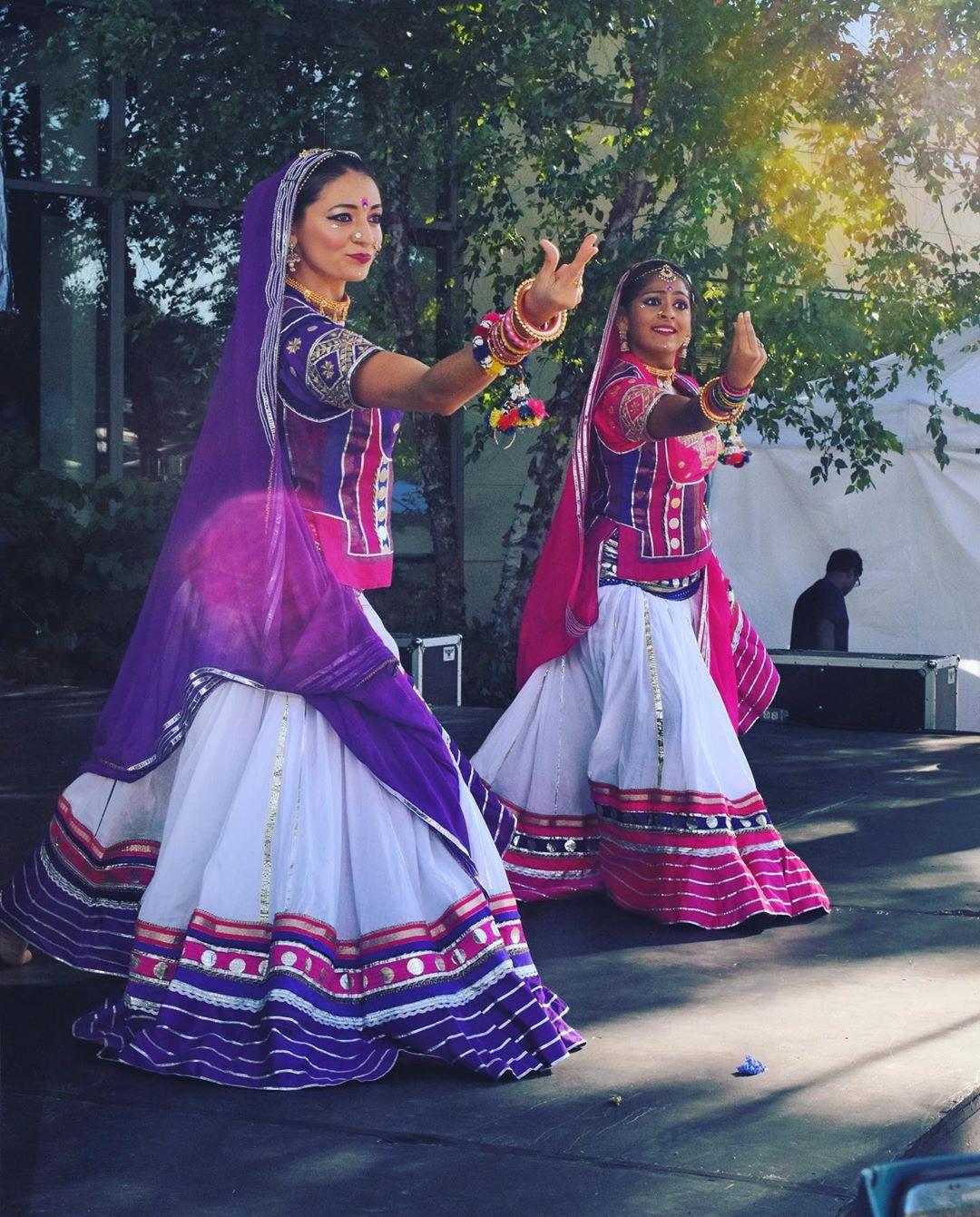 Image Courtesy: Siddharth Muthukumar
All of us, at least once in life while watching the video of this fantastic song, have imagined ourselves dancing like the dynamic Aishwarya Rai, haven't we? After all, what can be a better occasion than behen ki or bestie ki Shaadi?
It is definitely your time to steal the dance floor and make the Dulhan feel that she has entertaining friends and family. Trust me, seeing your loved ones dance like crazy on your wedding is such an overwhelming moment. Get your lemons ready and get ready to twirl on the dhinchaik folk song from Rajasthan featuring nimboos! Excited?
How to use such Rajasthani folk songs?
Such Rajasthani folk songs are ideal for the ultimate dance performance for the wedding day. Get your bestie as your dance partner and get all set to break the dance floor in your flowy Ghaghras and burning dance moves. The good part about Rajasthani folk songs is that they touch a hidden cord in your that is usually not very active.
Much like the effect of Bhangra and dhol on the dancer in you, Rajasthani music has its own distinct effect too. What can be a better occasion to show it to the world, than the ultimate wedding?
Some Ghoomar for the Haveli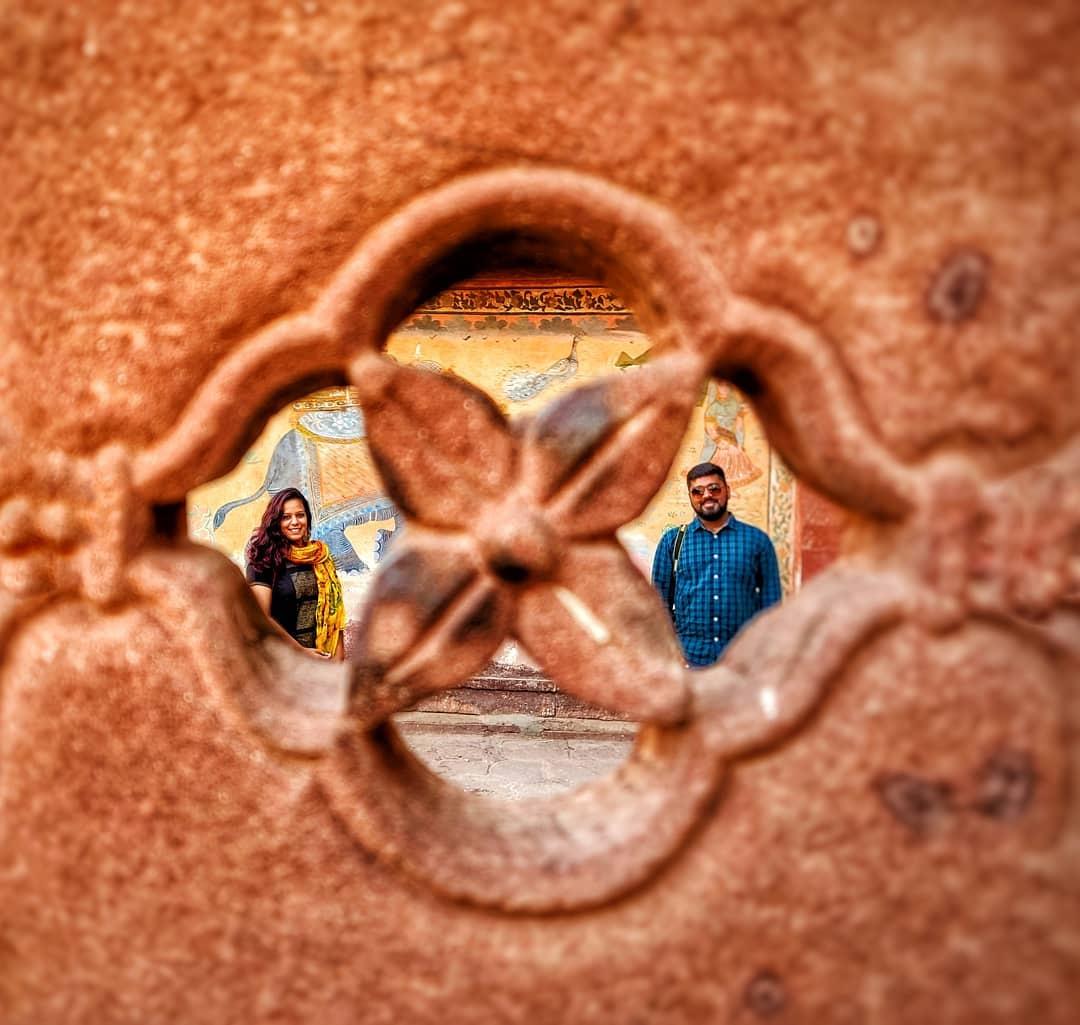 Image Courtesy: Travel With Freddi by Ashish Menon
For me, Deepika Padukone in her historic Rajasthani role of Rani Padmavati has stirred this love for Rajasthani folk songs in me. Twirling elegantly in authentic heavy (really heavy) dresses and jewellery of Rajasthan on Ghoomar, copying those iconic steps and merging it with the traditional ones has to be a part of any and every wedding being planned in a haveli!
Don't you agree? Wouldn't you want to set it all up like a royal wedding? If you want to see yourself in that lovely avatar then definitely go for this song.
Why should you go for this song?
Out of all the other Rajasthani folk songs, this lovely song here has immense potential of transforming your wedding into a royal affair. Do we even need any further reason? What better can a song do than turning your marriage affair into a royal court like setting?
Plan your wedding performance like a Queen and get the Rani Sa feels dancing to the tunes of Ghoomar. Wouldn't that be fantastic?
Morni Baagan Ma Boley Aadhi Raat Maa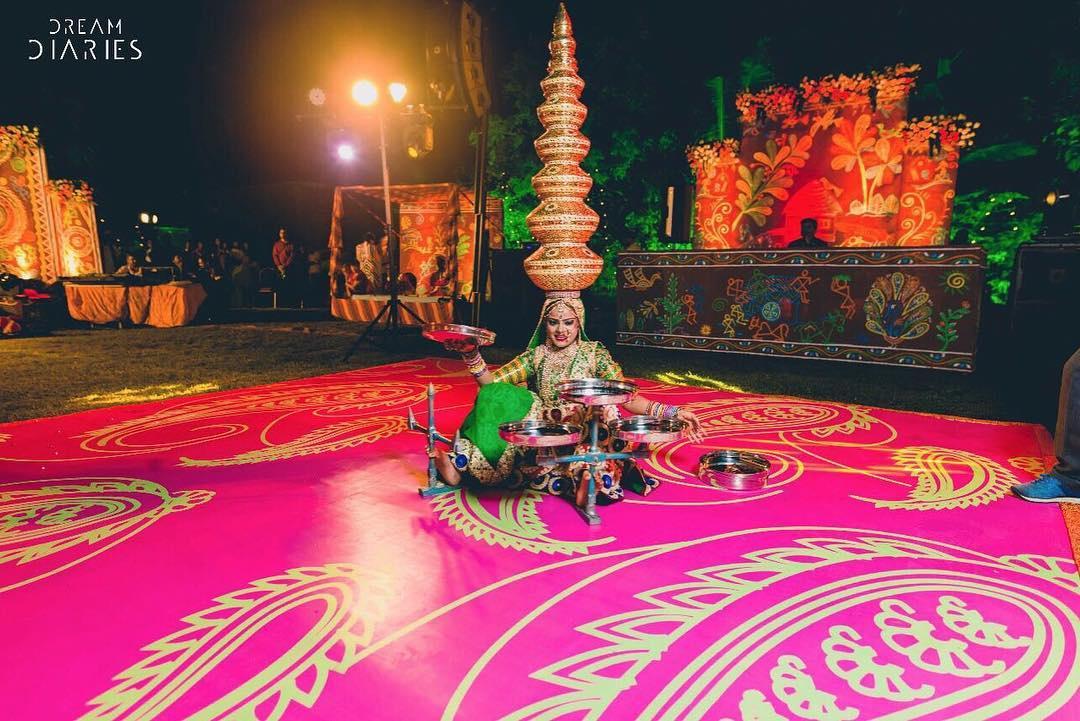 Ahh! What a lovely song. We are totally amazed by the immense potential that this song comes with. Every time you are on a hunt for Rajasthani folk songs for a lavish gathering of people, this song will definitely be a part of the exclusive list.
No matter you like it traditional or you wish to coat it with the sprinklers for a luxury destination wedding at some haveli or premium hotel, this song has a lot of promises to make.
How to present it?
This beautiful song out of other Rajasthani folk songs is a classic and is ideal for both group performance and solo Dulhan ka performance. We can totally imagine the bride dancing in the centre, totally focusing all her attention towards her partner while the family or friends dance in unison filling up the background. The entire performance looks regal, mesmerising and professional.
Wouldn't that be absolutely stunning? Totally looking forward to your wedding videos!
How to play around the song?
We think, every dancer apart from the bride must change into colourful Rajasthani ghagra cholis with that thick kohl under the eyes and junk jewellery. It helps in setting up the exciting vibe for folk performance. Be as flexible in your thumkas as possible, while the folk song in that raw voice will do its job responsibly.
The bride will look breathtaking, dancing before the gathering on this lovely song selection from the list of Rajasthani folk songs.
Rangeelo Mharo Dholna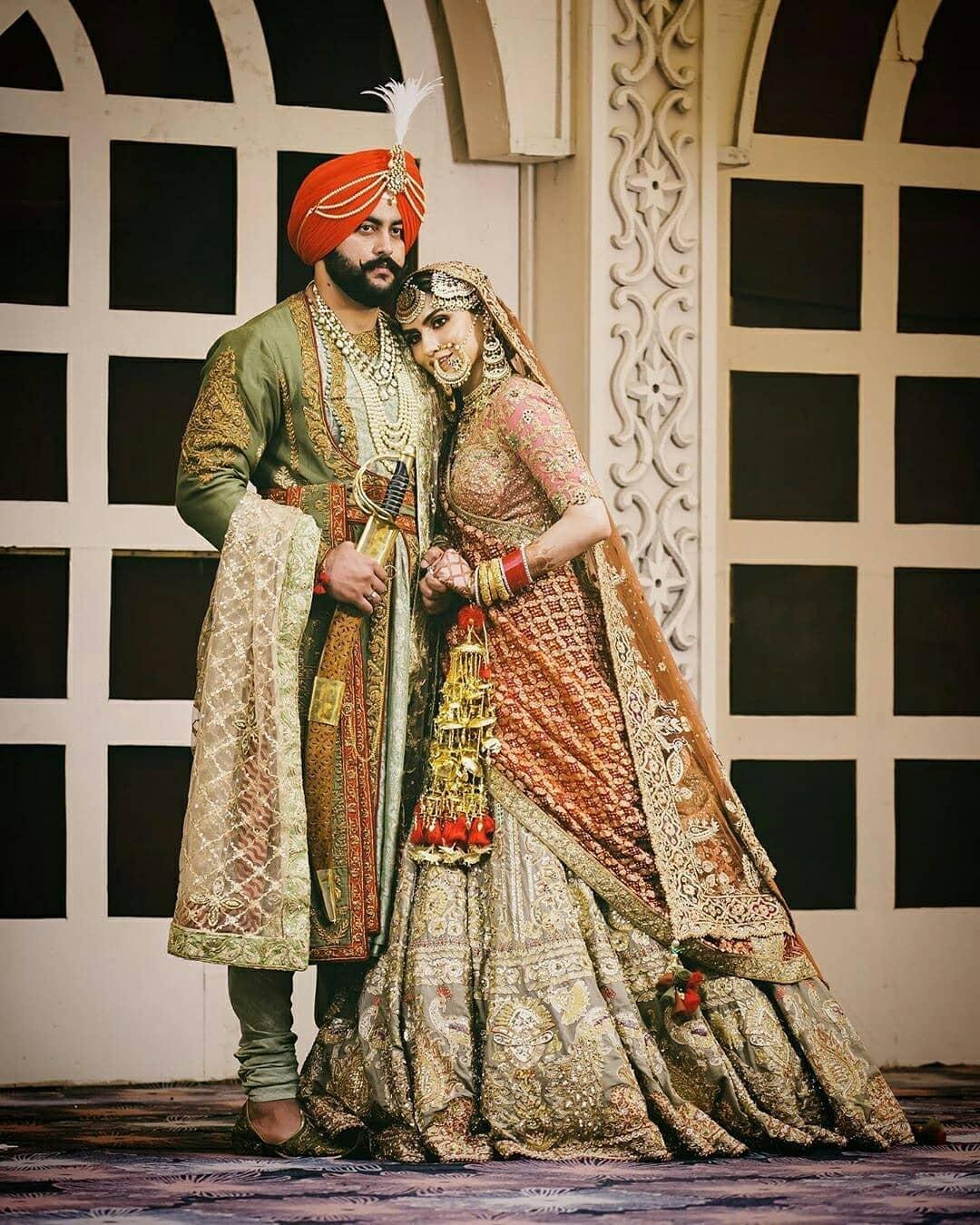 Every Indian wedding with a big khandan on both the sides will always be on a hunt for songs which go with a group performance. Out of all the Rajasthani folk song, my friends, this exciting one kept for the last is definitely the one to go for!
You can plan an entire family dance on this one, with tauji and papa adorning those big moustaches and the authentic Rajasthani turban and ladies wearing the lovely Ghagras, taking the dance floor (and later the internet) by storm! How exciting!
How can you play around this song?
We would suggest, you do a little research about the song, watch some videos on its performances and then decide your dance routine. Get the younger bunch to choreograph it for you in case you don't have a professional one hired for the wedding.
Do not even try to westernise the song with hip-hop or other modern dance styles. If not, it would definitely kill the raw feels of the song brimming with tradition and the authentic flavour of Rajasthan. Sorted?
With that last groovy track, our fun list of Rajasthani folk songs comes to its end. Honestly, this whole researching for the songs has been great fun. I imagined you guys doing great teamwork as a family, deciding how to go about the songs and getting your creative juices out.
We are sure you guys will pool in your creative resources of making the best use of these groovy Rajasthani folk songs. Going the traditional way is definitely going to be a great decision for the royal wedding organised in the authentic Indian style.
Guess what? Making use of the original or contemporary versions of the above Rajasthani folk songs will be a great idea for a firang wedding. When it is about bringing two diverse cultures together, especially when one of the two partners is not of the Indian nationality, folk songs are a great way of introducing the other part for the world to your culture's flavours.
Invite the warm people of Rajasthan with their food, colourful turbans, marble bangles and big curved moustaches and send your sasural back with eyes popping with hearts and hearts full of happiness. All set?
Do tell us, in the comments below, how do you plan to use these traditional songs in your wedding functions.