7 Romantic Ideas to Make Your Post Wedding Shoot Completely One of a Kind
Is a pre-wedding shoot too mainstream for you? Take a look at these themes for your post-wedding shoot that will make your pictures all the more special and fun.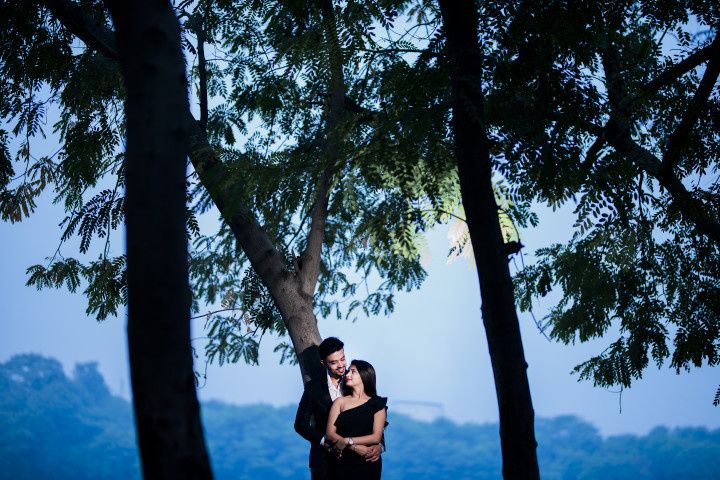 A post-wedding shoot is a milestone in a marriage. A post-wedding shoot documents your journey with your partner and can be done anytime you would like. The love can always be kept alive between a couple if they have a happy memory to lean back on. Years from now when you take a stroll down the memory lane, it'll warm your heart and fill your heart with love. If you're looking for inspiration and ideas as to how you can plan your shoot, read ahead.
1. Honeymoon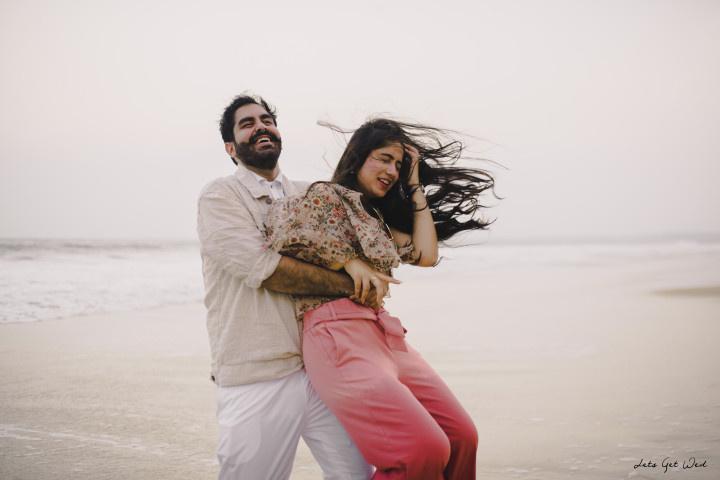 One of the most special and favourite events of the newlywed couples that follow a wedding is the Honeymoon. If you're planning a post-wedding shoot, doing it at your honeymoon is probably the best idea ever. You can let your hair down and have fun with your spouse at your romantic getaway. A post-wedding shoot at your honeymoon will give you a lifetime of memories and Instagram worthy shots to flatter your young love. Also, the place that you're planning to go for your honeymoon will surely provide a beautiful backdrop for a post-wedding shoot.
2. Pets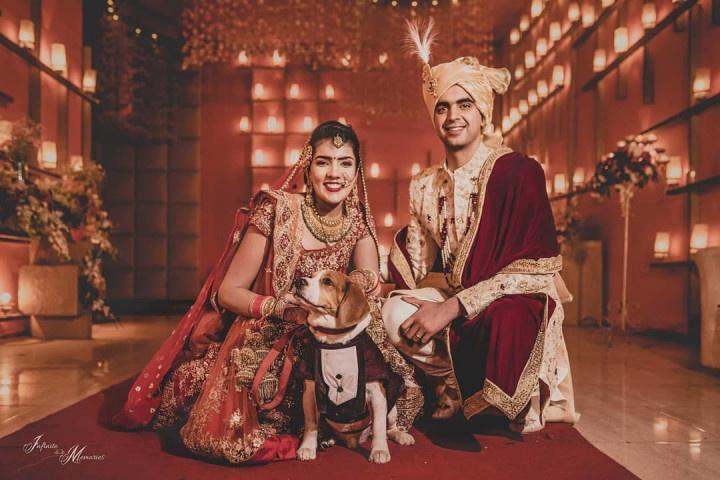 We are the believers of 'dog is a man's best friend' and if you believe the same, a post-wedding shoot with your pet is probably the best idea for you. Is there anything cuter than you two cuddled up to a dog/cat? We don't think so. Stepping into a new journey of love with your pet and your partner is definitely the way to scream out your love to the world.
3. Just married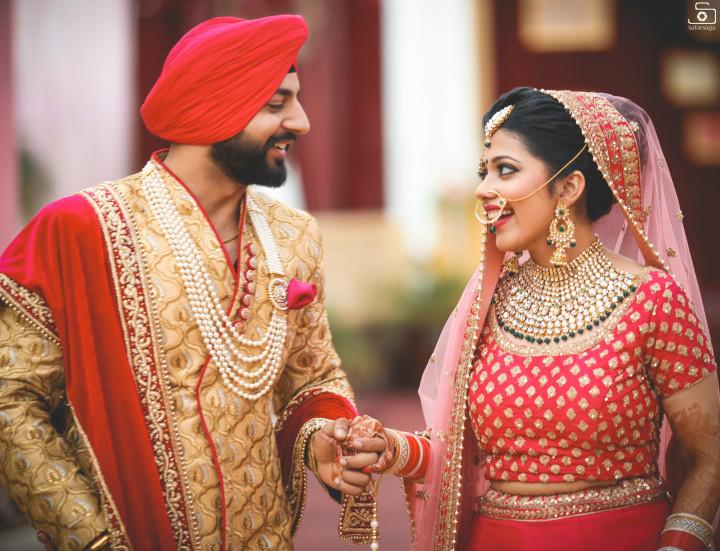 A post-wedding shoot with the theme 'Just Married' is one of the most popular themes among millennial couples. For this photo shoot, you can pose in front of a getaway car with balloons that have 'Just Married' written on them for full Bollywood vibes. If you're both Bollywood buffs, this is the theme for a post-wedding shoot for you. You can also pose in your wedding outfits while grazing in each other's eyes with love.
4. Date night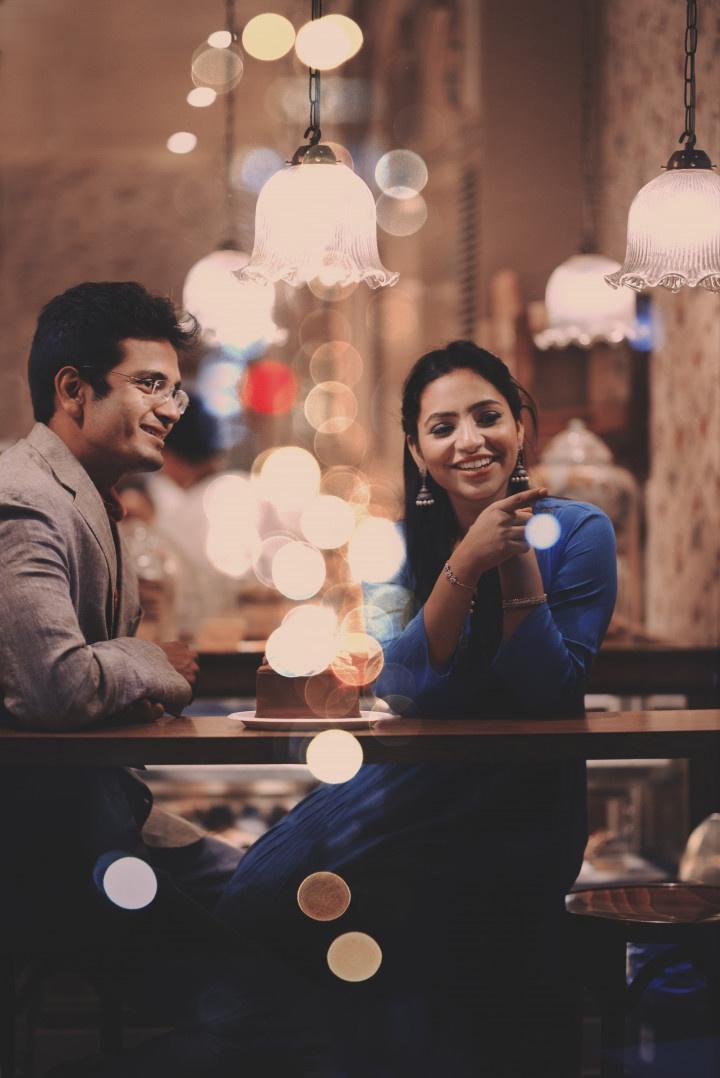 A wedding is a hectic affair and can get tiring for the couple. No matter if you had an arranged marriage or a love marriage, a date night is a special affair for both of them. Romantic date night is an excellent subject for a post-wedding shoot. You can get candid snaps of yourself looking into each other's eyes and the love will surely be unmissable. And who doesn't love lovely snaps of a newlywed couple?
5. Festivals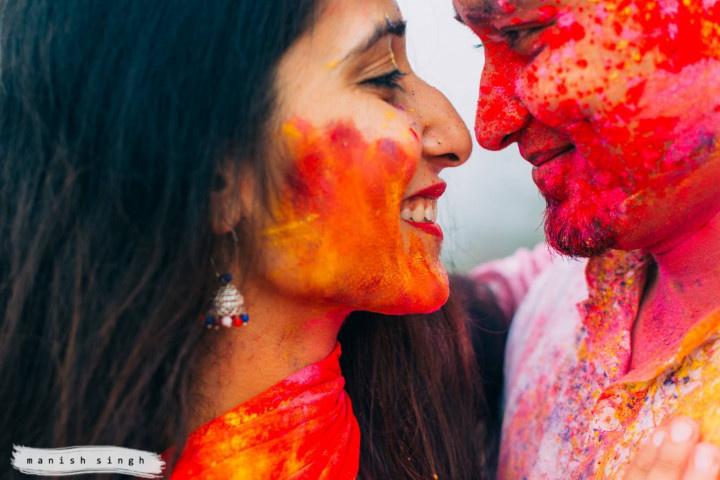 India is known for its festivals and has the most colourful cultures around the world. And what better way to infuse culture and colour into your snaps than planning your post-wedding shoot on festivals? Based upon when you're wedding date was, you can plan a post-wedding shoot on a festival that falls near to it. All the pictures from your shoot will hold special memories for all the years to come. Believe us when we say that this post-wedding shoot will surely have a special place in your heart, and why not include your family in the shoot too.
6. Hobbies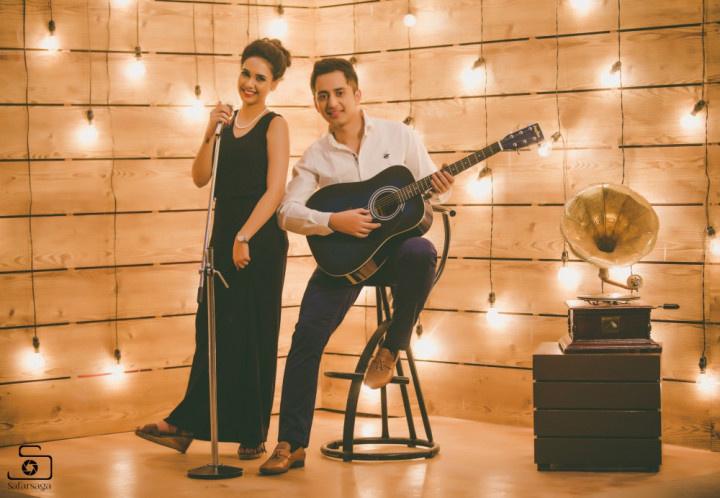 After your wedding, marriage is a joy ride. And along with this ride, you're gonna build hobbies together. Hobbies that you enjoy together while spending time with each other is one of the most candid and sweet, post-wedding shoot ideas. A post-wedding shoot, while you do fun activities, will result in candid and sweet pictures that you will cherish forever.
7. Blooming love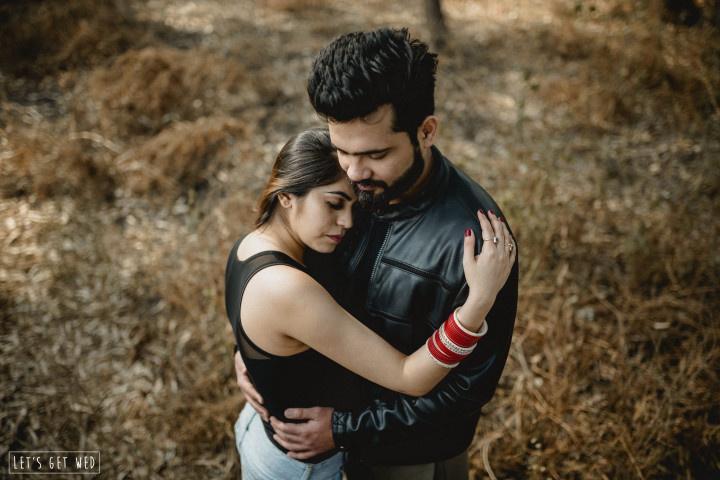 Who says you always need a theme to plan your post-wedding shoot around? Just the love between the bride and the groom is enough to get the camera rolling. You plan a post-wedding shoot to preserve the flavour of your love and companionship, just let go and have fun. You don't need a set theme to document what you mean to each other, just random acts of love and passion can make for a memorable shoot.
Tips for Post Wedding Shoot
First things first, find a photographer that matches your style and brings out the best in both of you.
Be sure to ask all the necessary questions from your photographer like the paperwork, permissions needed at the venue, his availability, timing etc.
Always carry on an extra set of clothes and dress up to look your best, accessorise and pick out the right outfits for the shoot.
Don't be afraid or hesitant to try out the classic and cliche poses, they won't make you look repetitive. Just breathe and have fun.
The year you get married is going to be the most eventful year of your life, and to get that magic flowing you'd want to document all of the special moments to fall back on so they always stay alive within you. These ideas will help you keep the love alive and make the journey of marriage smoother for the couple.
What are your plans for your post-wedding shoot? Let us know in the comment section below...