8 Pandemic Wedding Trends That Are Here to Stay in India in 2022
In conversation with leading names of the Indian wedding industry, WeddingWire India explores the wedding trends that gained popularity during the pandemic and have now been widely accepted by millennial couples.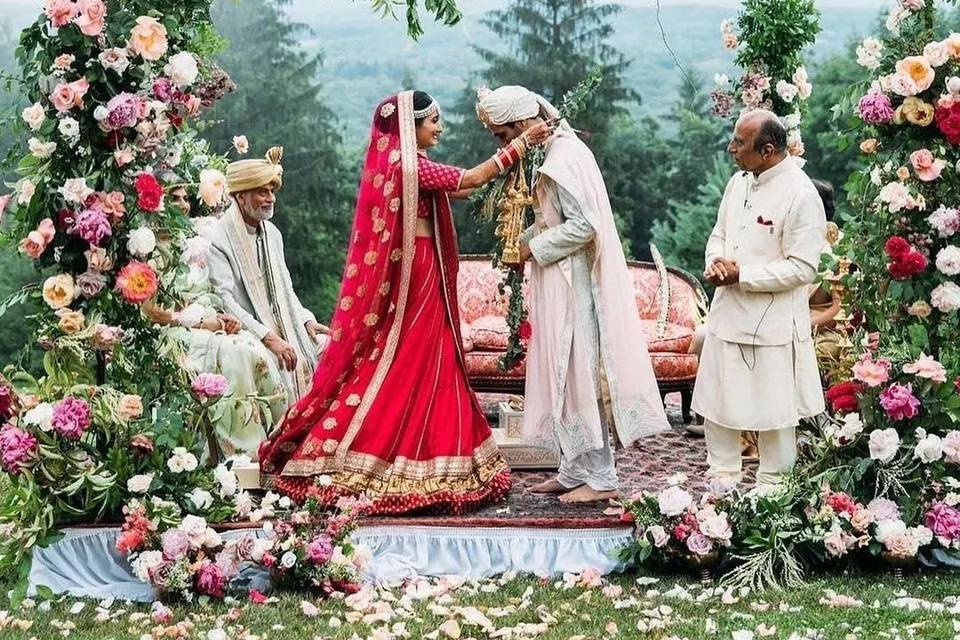 Image Credits: Scott Clark Photo
When our NewlyWed Survey guide 2021 was out, 90% of the couples voted that they had planned intimate wedding ceremonies. The pandemic kickstarted a new era of weddings in India - with sustainability, intimate weddings, and online wedding planning rising on the top of the wedding trends' radar.
Did the pandemic deconstruct the shape of big fat weddings in India or did it simply mimic the unmet demands of a new generation's quest for freedom? In conversation with Shrey Bhagat, Co-Founder of Knotting Bells, Prerika Puri, Founder of To The Aisle, Vikaas Gutgutia, Founder & Managing Director at FNP Venues, Aayushi Modi, Founder of Hitch Key Weddings, and Designer Sawan Gandhi, we take a closer look at the pandemic inspired wedding trends that are here to stay in 2022.
Trends to Remember -
Intimate Weddings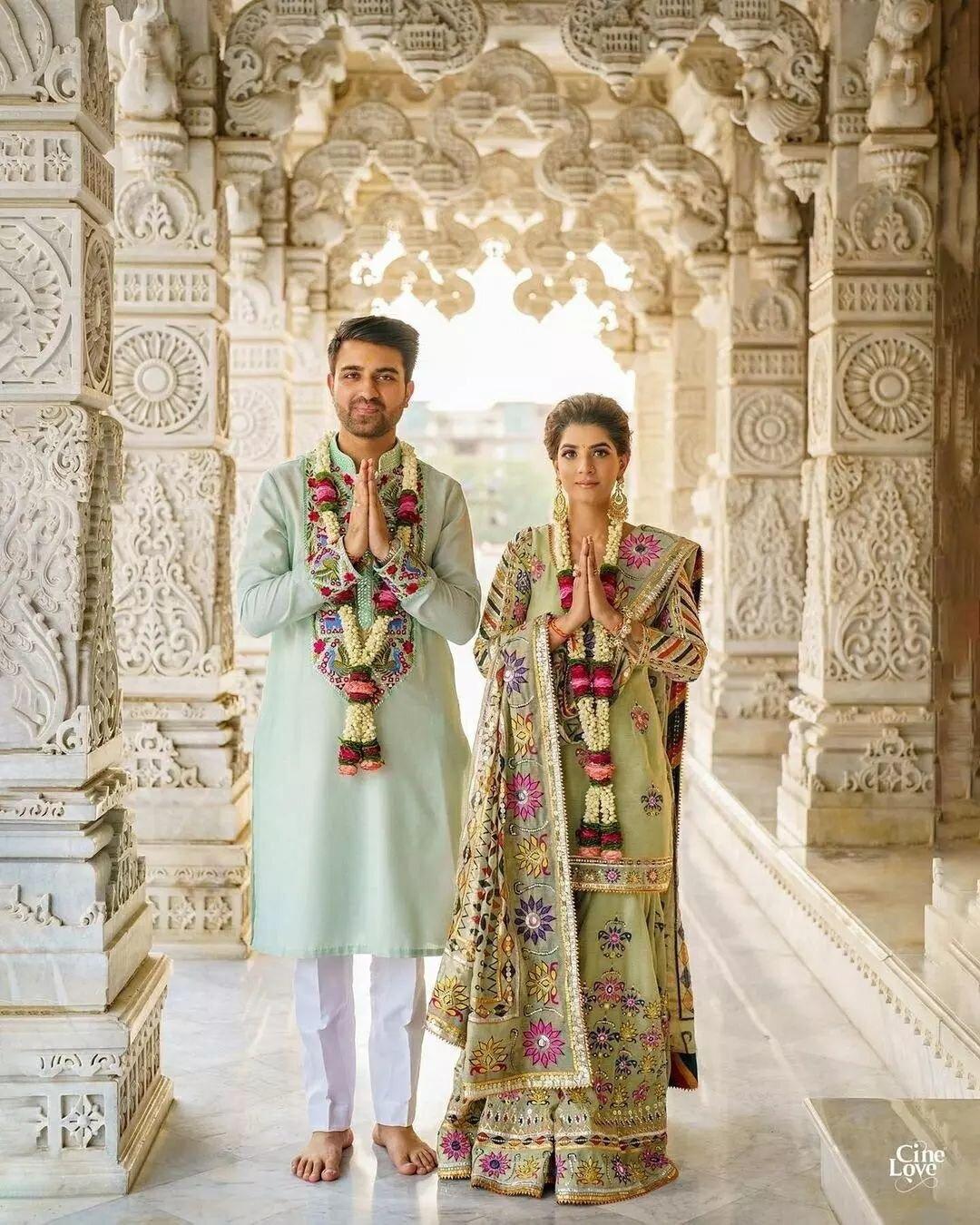 "The most common trend I've noticed lately is that people prefer intimate celebrations. People have started appreciating the fact that you don't need a million people at your wedding, a close-knit family affair with a bunch of your closest friends is all it takes. Covid explained to us why we don't need a large gathering & I see people opting for it even today. A lot of our clients have started preferring allocating their resources to a better wedding venue or even a destination and that's one of the advantages of having a limited guest list," shares Shrey Bhagat.
Our survey also brought to the limelight that limiting the guest list size doesn't equate to planning budget weddings. Smart spending on wedding experiences and quality seems to be more important for many, than spending on a huge guest list. Prerika Puri chimes in, "To get the best of both worlds, couples nowadays are indulging in luxurious, yet intimate weddings. While the basics remain the same, the only difference includes it being a close affair with a relatively more minor guest list. I believe this trend should be eternalized as it focuses more on valuable emotions than on merely pleasing people." In agreement with the trend forecast, Vikaas Gutgutia adds, "Weddings come with a horizon of hosting smaller gatherings with a reduced number of wedding invitations. Many who attend come with an idea for a cozier ceremony. The trend hereby shows that couples now spend more as per the guests rather than spreading their wedding budget thinly over a large crowd."
Also Read - The Experts' Guide to Planning an Intimate Wedding
Personalization is Key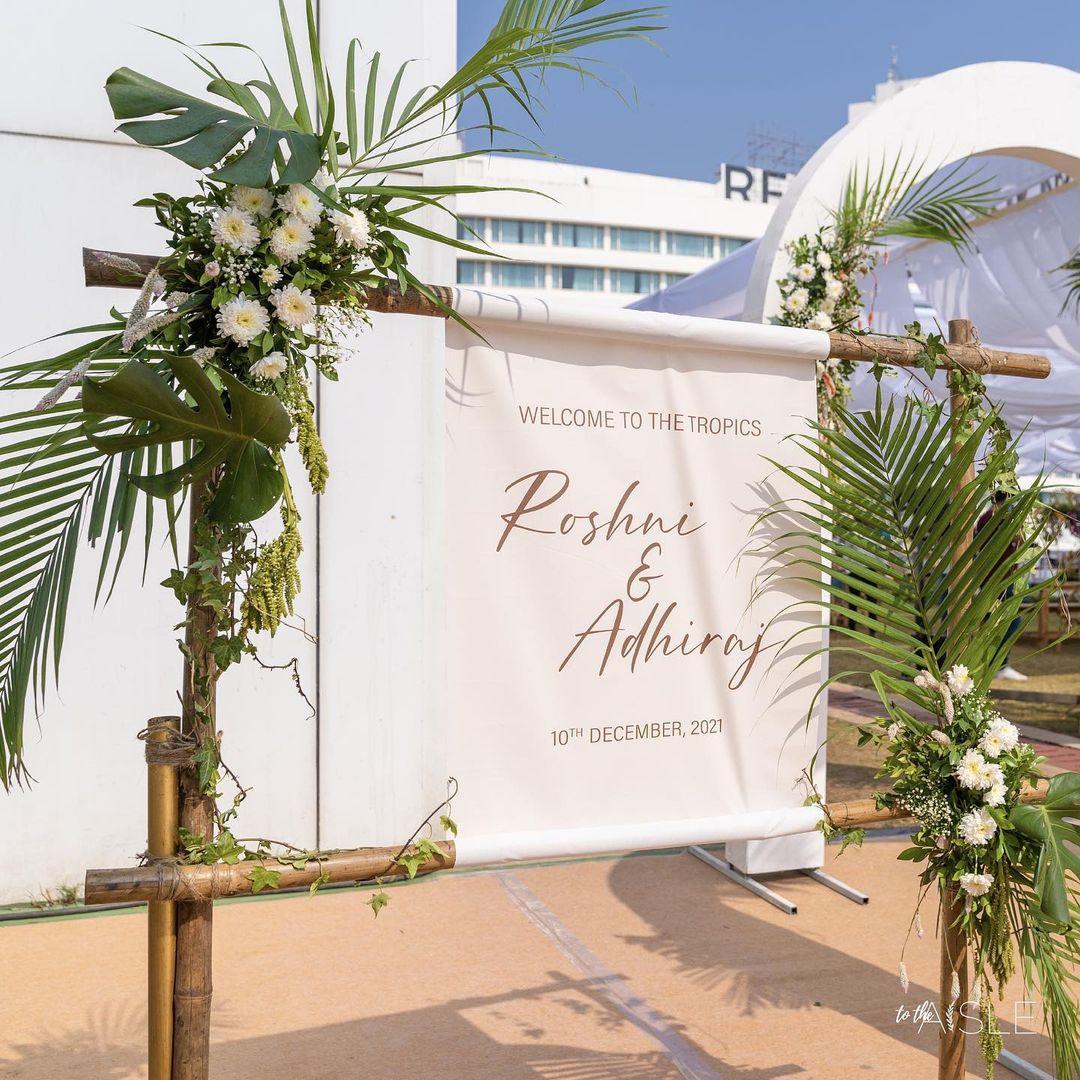 Image Credits: To The Aisle
In full resonance with the present possibilities, couples and families are rightly adding 'finding the right venue' to the top of their wedding planning task list. Wedding Decoration as always continues to play a key role in the making of a wedding experience. Aayushi Modi confirms, "While some may be doing blowout events, others have come to embrace the intimacy of a micro-wedding. I actually love this smaller, more intimate wedding, selfishly for decorating purposes, we can do so many more interesting designs when we're setting 50 places rather than 250. I personally believe in personalizing the wedding, and highly prefer doing this, so that better care is taken of our guests." Prerika Puri shares notes on trends in demand, "In terms of the wedding decor, people are focusing more on detail-oriented setups rather than huge tenting ones. In my opinion, this beautiful change, including the emphasis on intricacies, has introduced the business to the world of personalization like never before."
The Anti-Trend Trend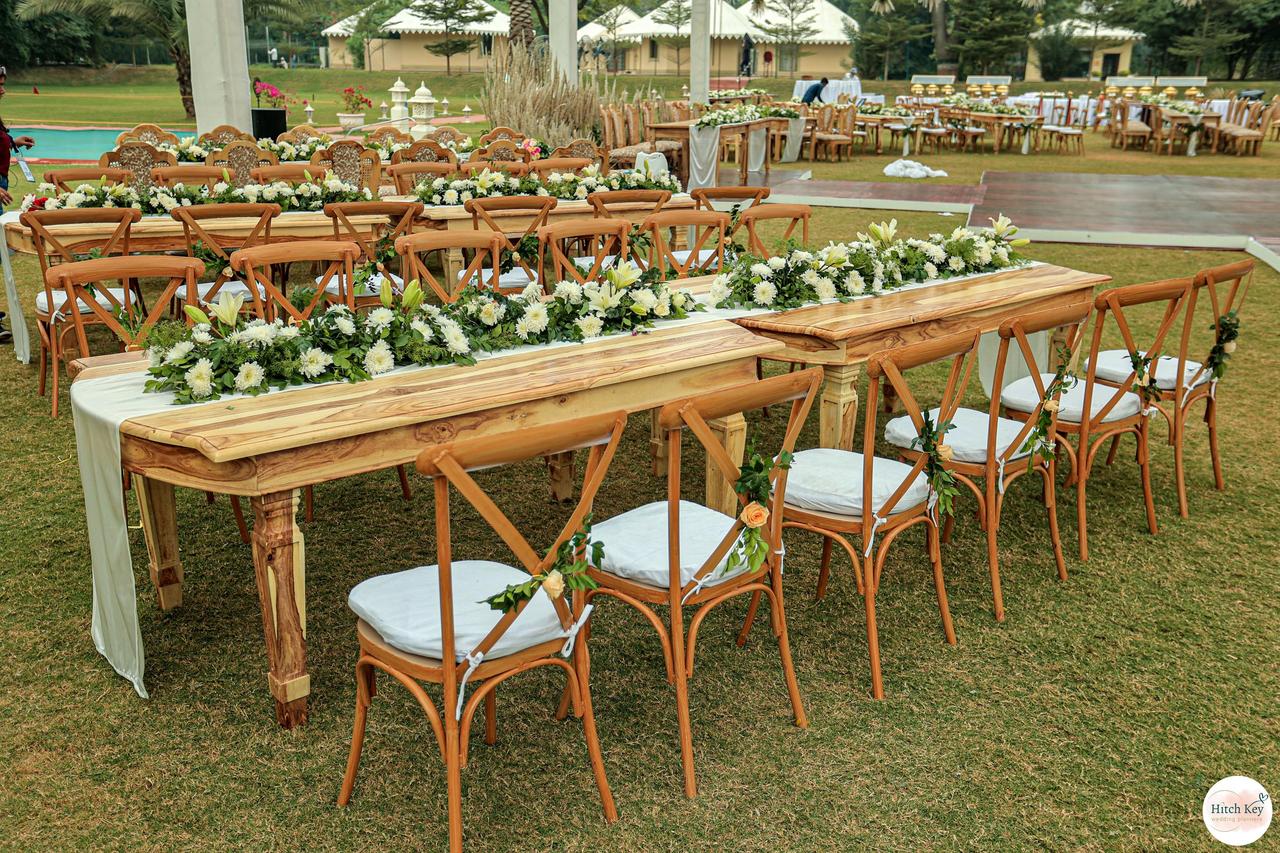 Aayushi Modi brings to the limelight a unique way of adding a personal touch to the big fat Indian weddings. "We love the 'anti-trend' trend. The whole industry is moving away from cookie-cutter weddings and we're here for it. Out-of-the-box destinations, culinary surprises, and crescendo moments really do it for us. Even my clients with large guest counts want to create cozy spaces and a sense of familiarity at their weddings, and I'm really enjoying the design challenge, building little partitioned nooks in a large space, incorporating dining 'booths' in addition to tables and chairs, and designing a series of sheltered lounge areas are just some of the ways we're making big weddings feel intimate and personal this year."
Eco-Friendly or Green Weddings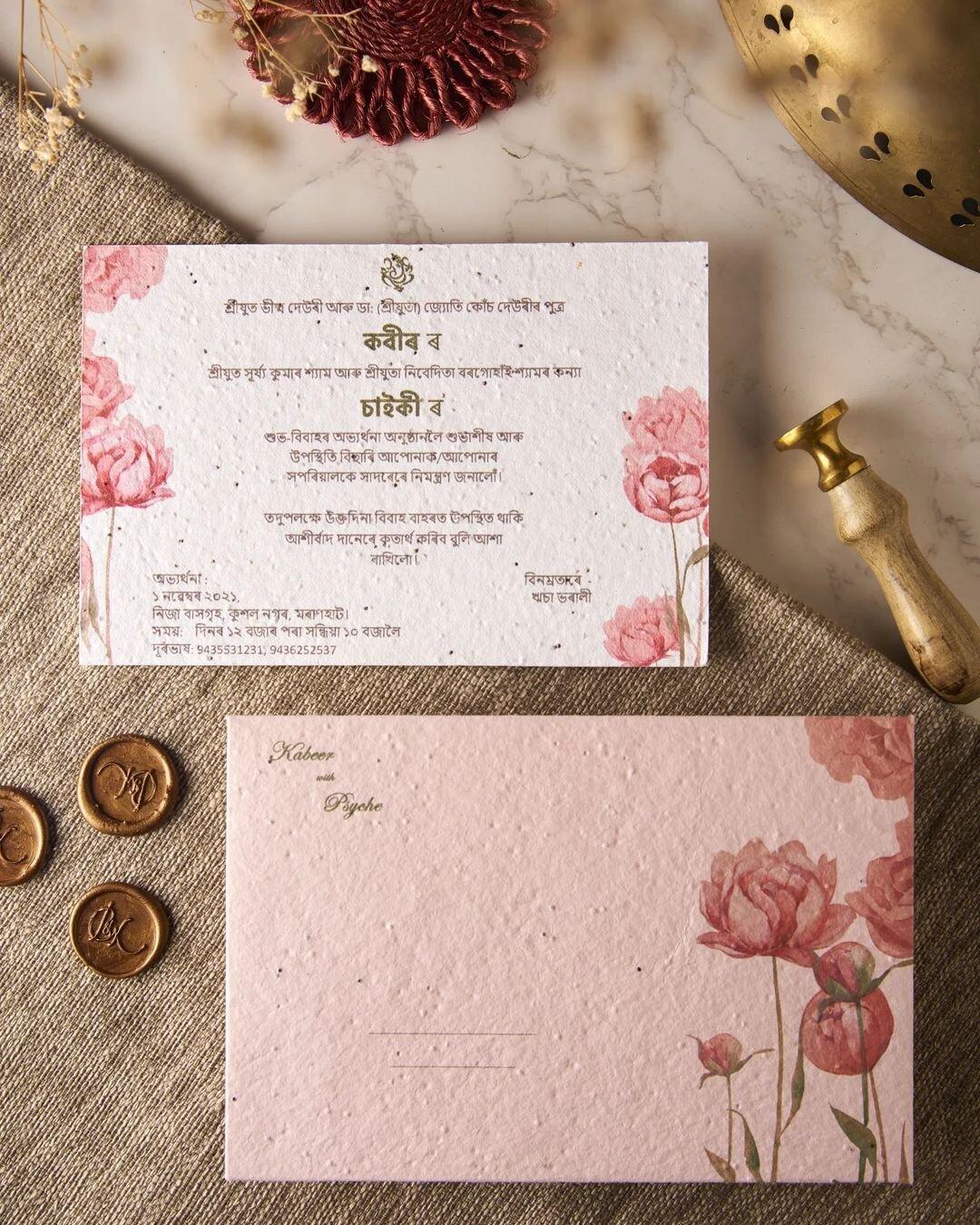 26% of the couples who took our survey said they included eco-friendly decor or sustainable practices in their wedding. Was it just a need of the hour or there's an opportunity to marry wedding planning desires with sustainability here? Aayushi Modi says, "Sustainability is a trend that we absolutely love (and hope continues for years to come!). I love to see that sustainable weddings are on the rise. People are starting to incorporate sustainable elements into their weddings by selecting vendors with greener production, selecting a plastic-free caterer, using online save-the-dates and invitations, and recycling and donating the flowers after their special day. More couples want greater vegan options, and some prefer an entirely vegan menu, which is another way to make your wedding greener. Sourcing your food from a local farm and repurposing your flowers by sending them to a nursing home or hospital are two of the things we encourage our couples to consider. Hiring local creatives and supporting the community where you are hosting your wedding weekend are also great ways to continue on the sustainability path." Vikaas Gutgutia adds more eco-aware practices to the list - "Vegan couples can plan a healthy plant-based rich menu for their wedding guests. The local farmers will get a push if you use them in your wedding menu. Also, there will hardly be any motor vehicle hazards used in the transportation. Guests can also pay special attention to cutlery items. You can use banana leaves, bamboo leaves plates, or Sal leaves plates. These will reduce environmental degradation. Looking out for green venues, such as a farmhouse or lavish garden where the beautiful plants and trees are the prime attraction, is also a great idea. The giant trees can be used to hand eco-friendly lamps. There are various beautiful succulents that you can use as table centerpieces instead of plastic flowers. Instead of chandeliers, you can use air plants, hanging plants, or hanging terrariums."
Also Read - Planning an Eco-friendly Green Wedding
Coordinated Bride & Groom Outfits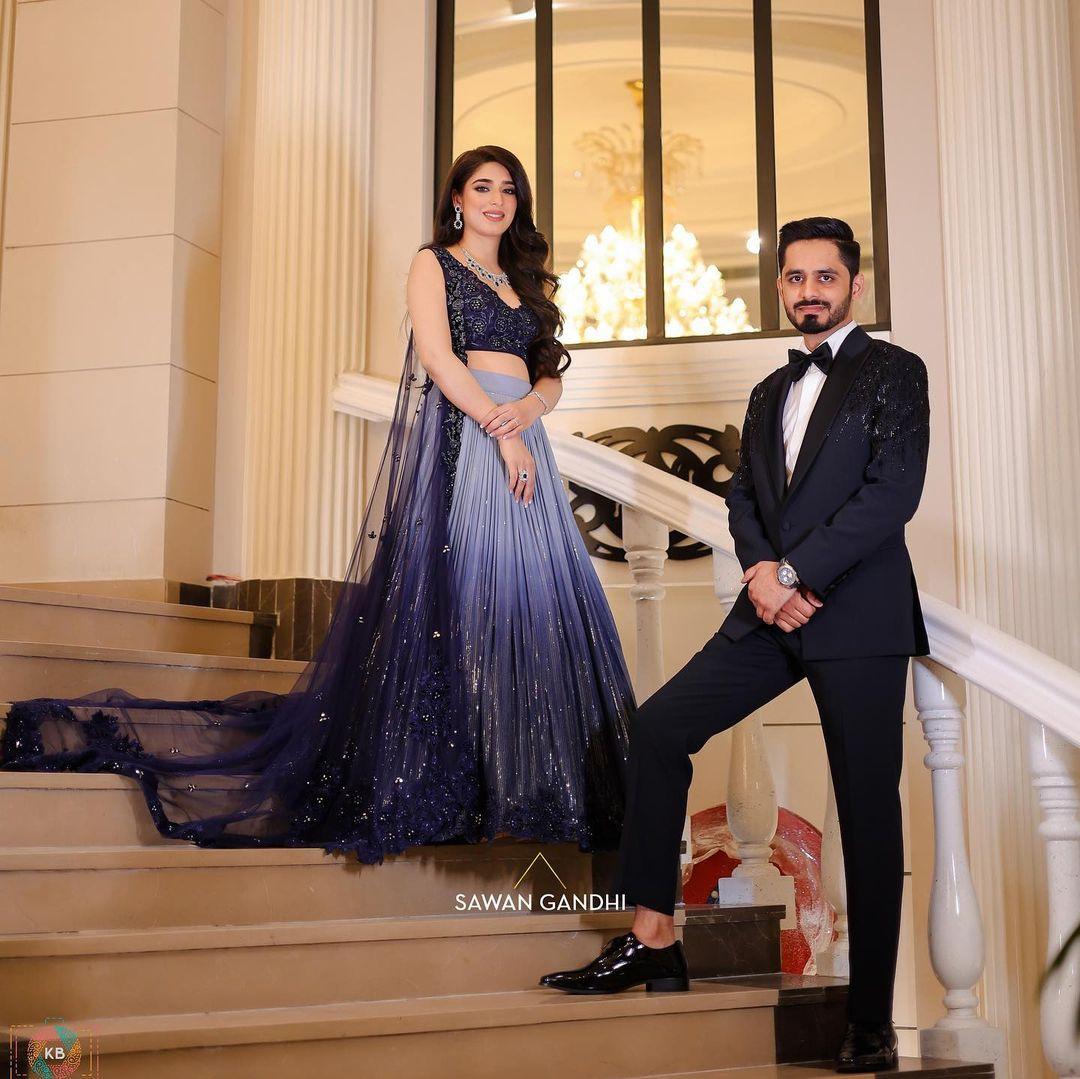 Designer Sawan Gandhi also highlights a bridalwear and groom wear trend that is here to stay and we are loving it. "Couple wedding couture is increasingly influenced by unique, eye-catching trends as couples want to step away from the norm and experiment with styles they wouldn't have been open to before the pandemic. As per the recent queries, couples demand statements, coordinating outfits, contrasting colors, and unique designs. Distinctive elements, handcrafted embellishments, sustainable fabrics can take you places and the brides are increasingly inclined towards choosing one-of-a-kind ensembles that reflect that."
Also Read - Colour Coordinated Outfit Trends for the Bride & Groom
Full Wedding Weekends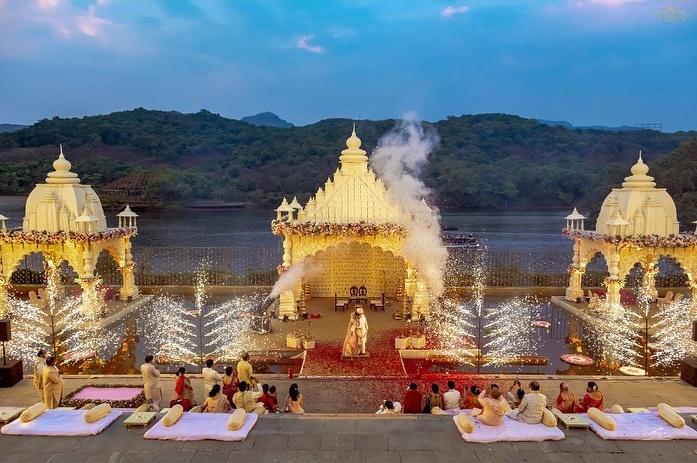 Intimate or grand, weddings have become a full weekend celebration. Aayushi Modi confirms, "There definitely has come a rise in the wedding weekend. With welcome parties, daytime activities, and day-after brunches, many weddings are expanding their scope outside of the simple ceremony and reception. I love that couples are feeling the impulse to extend this level of hospitality to family and friends, particularly when travel is involved. Weddings that are multi-day experiences result in an unparalleled and authentic spirit of community, as guests have more opportunities to meet one another, spend time together, and make memories. Even if it is a hometown wedding, there are full-on three-day experiences and it feels more immersive and celebratory than it has in the past." With travel restrictions loosened and vaccines available, the destination wedding is back on the table for many couples. "We're currently creating many international weddings after two years of staying domestic. I'm excited to see couples ready to celebrate abroad again We're loving all of the weekend activities that clients are set up for their guests to enjoy the location. It just makes for an even better weekend."
Virtual Save the Dates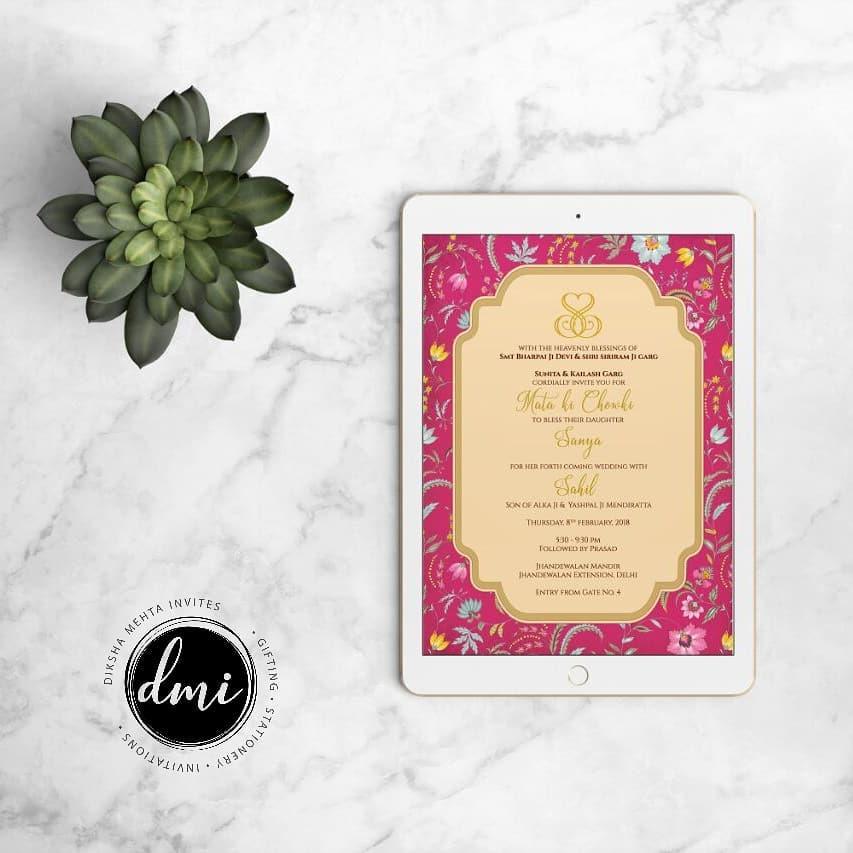 Wedding E-invites or Save the dates sent on Whatsapp became convenient communication methods during the pandemic. Taking the sustainable route, couples are now planning more virtual invites for weddings. Some families also decide on designing a no. of paper invites for their families and e-invites for their friends and colleagues. Vikaas Gutgutia shares, "Offering a lot more versatility in terms of designing and creativity, and reaching guests across the globe, virtual save the dates are here to stay. Design themes and creativity with Save the dates videos are very much here to stay."
Hassle-Free Planning Process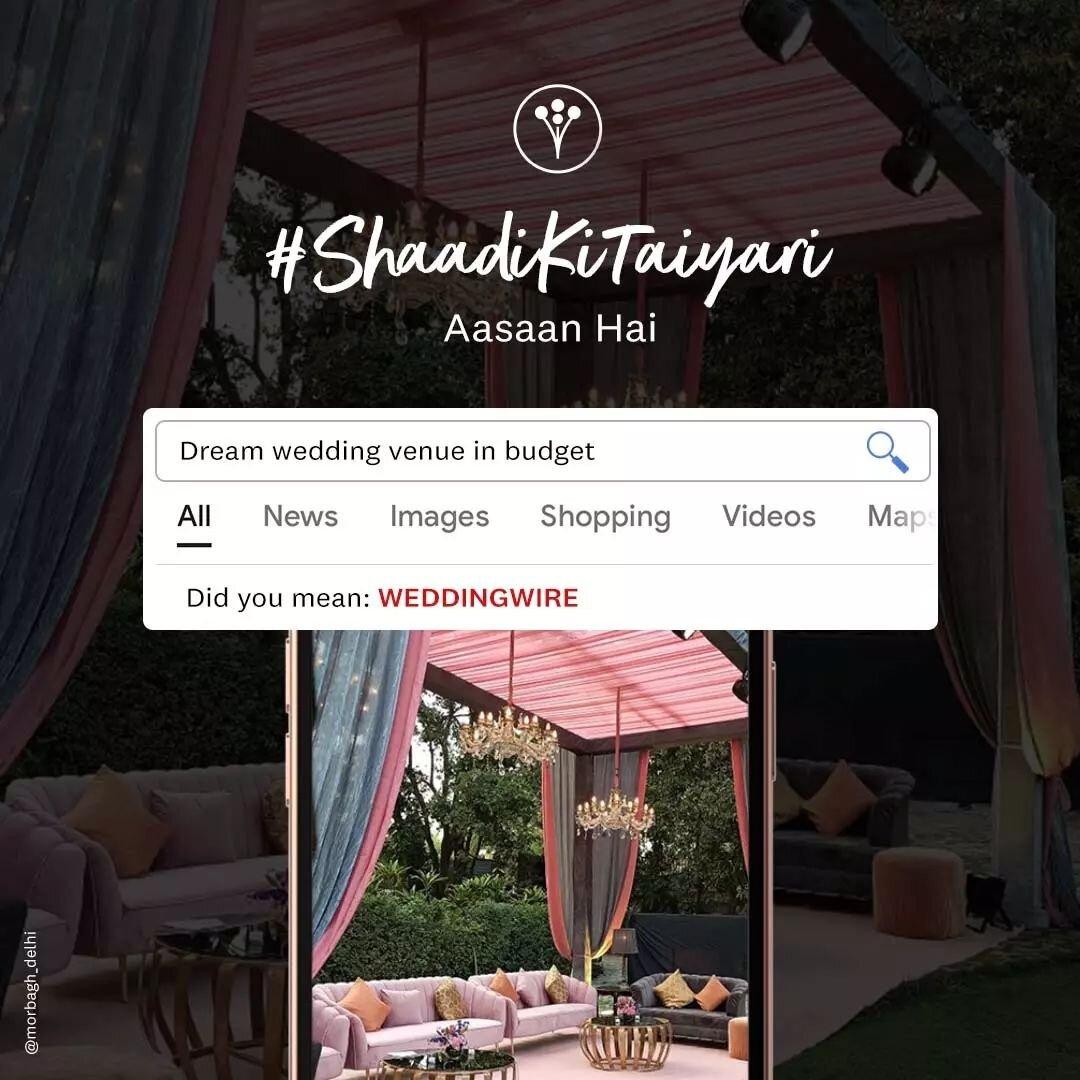 "The most vividly beautiful trend I've noticed is how couples nowadays want to be immensely organic. It's turned into a very hassle-free process, capturing raw emotions & small eclectic moments. As Indians always say, marriage is not just between two people, it's between two families - I've seen this become true for wedding shots and film too," Shrey Bhagat shares. "Letting things be just the way they are and appreciating the little joys is all the current trend! I love every bit of this - even as a professional, we feel more connected to every couple and their families and that's ultimately what helps us get the best stills." In conversation with Actors Aditya Seal & Anushka Ranjan, we at WeddingWire India were also reminded of a hassle way, simple wedding planning process. The actors shared that it rained unexpectedly on their wedding day and yet, their close-knitted guests weren't complaining about accommodating in a smaller indoor setup. The happiness of the couple in love was key to their guests.
While the pandemic is taking all of the despair away with it, there are a few learnings here and there that have added so much value to each of our lives. As an industry, we continue to demonstrate impeccable adaptability and resilience through it all. Change is inevitable, and we are here to embrace the good ones. Share your thoughts with us, in the comments section below.