Designer Suits & New Latest Designs Fit for Ladies at the Wedding
So many new latest designs to choose from and such less time? Worry not, we've picked the top 10 designer suits for you to make things easier!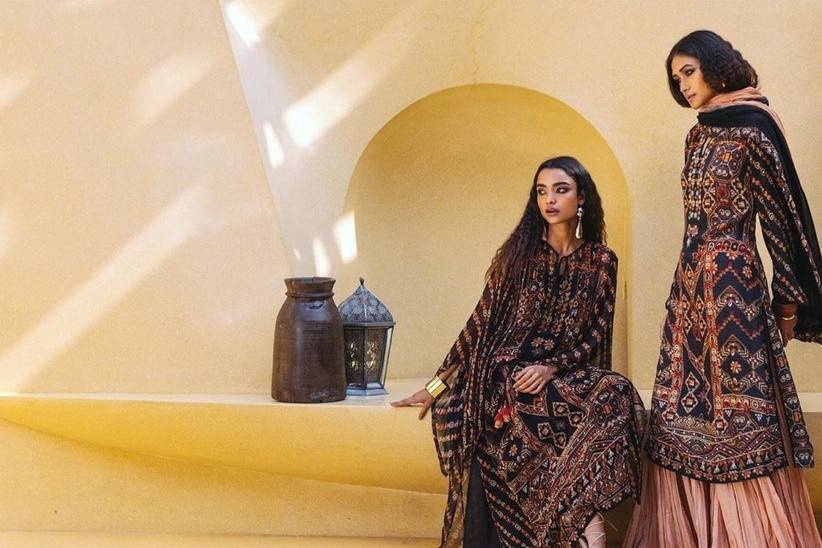 Donning a suit perfectly is no easy task - unlike a saree where the heavy work is done by the design and the fabric and the draping, suits come in a lot of varieties, ranging from simple to sophisticated.
It becomes essential then to look into every detail, especially if you're going to be wearing it for a wedding. From the neckline to the sleeves pattern and the colour to the Kurti cut, there's a whole lot that needs to be considered before you say yes to particular suit design.
So whether it's your wedding, your best friend's wedding or someone in your family is tying the knot, wearing a designer suit is a great idea! But how do you choose? How do you decide which one will look stunning and gorgeous on you amongst thousands of options? Overwhelmed already?
Well, there's nothing to worry about when we're around - to make outfit picking extremely easy for you, we've curated all the new latest designs in designer suits and made a list of the top 10 ones, just for you. Have a look?
New latest design with glam gold and silver work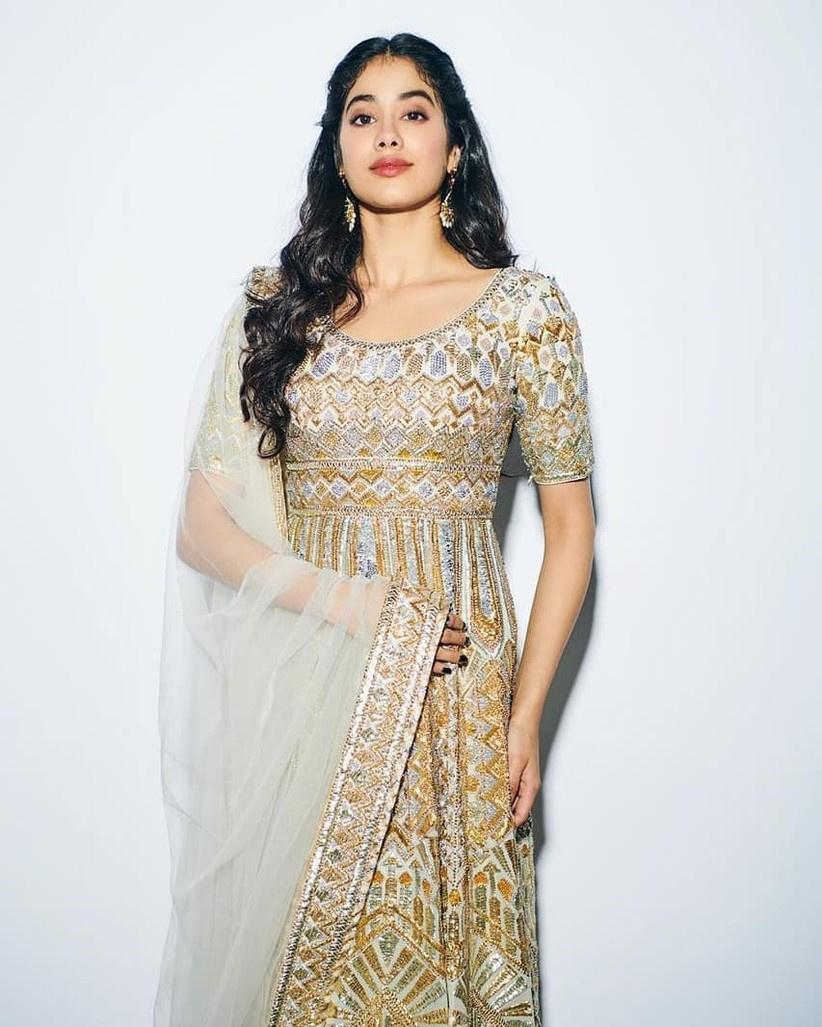 Gold and silver together is a perfect bling combination! So, if you're looking for flaunting something extraordinarily glamorous, this suit with gold and silver work forming geometrical patterns is what dreams are made of! Since the work all over the suit is very heavy, you can go light on the jewellery!
New latest design in pastel hues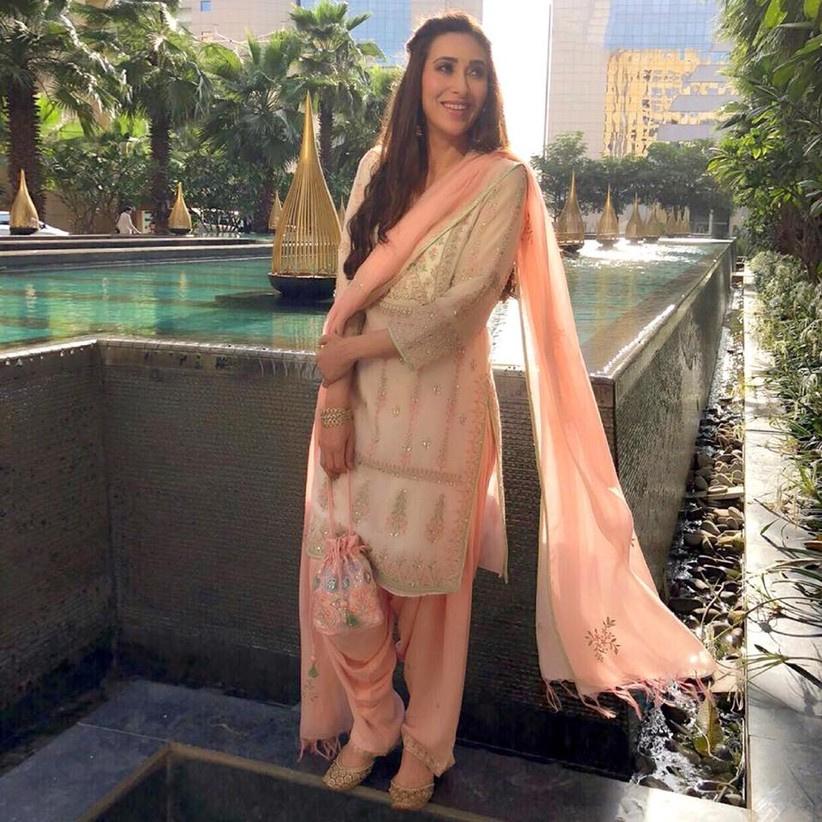 Looking for something light and elegant to wear for a day function?
We've got you covered for that too! Pick a designer suit in a very light shade as shown in the picture - to make things a little fun, you can experiment a little with the cut of the suit. For instance, go for a flamboyant salwar and a short kurta.
New latest design with extensive white embroidery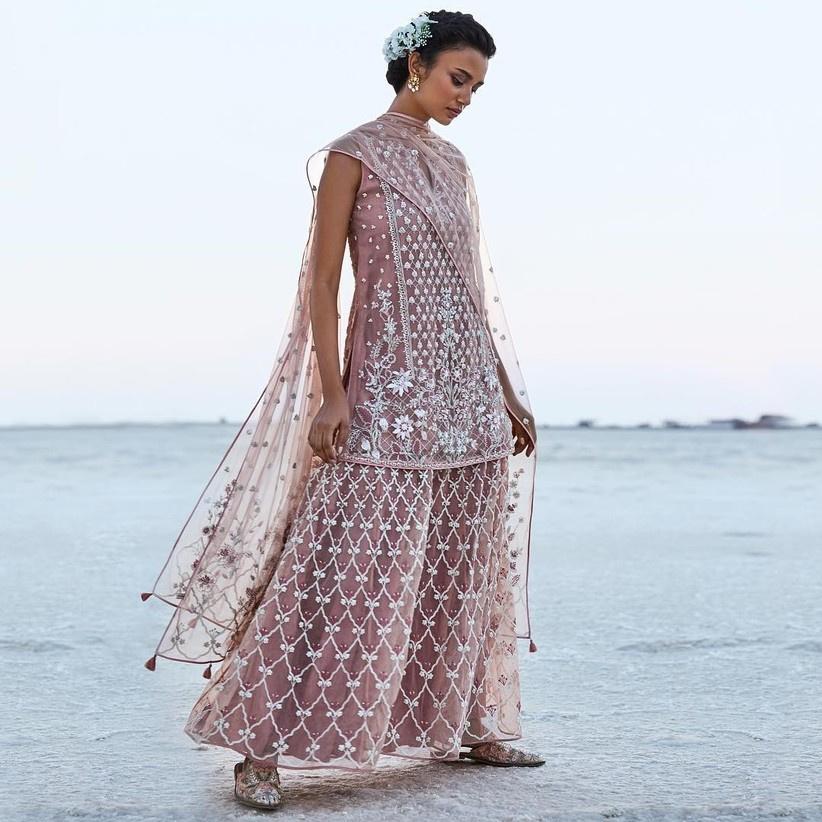 White - the colour of ultimate sophistication never fails to disappoint. And when you have intricate white embroidery covering the entire length of a designer suit in a nude shade, you've found your perfect outfit match! The best part about this is that, since the whole look of it is so balanced, you can choose if you want to go crazy with the jewellery or keep it simple.
New latest design with a keyhole neckline and zari work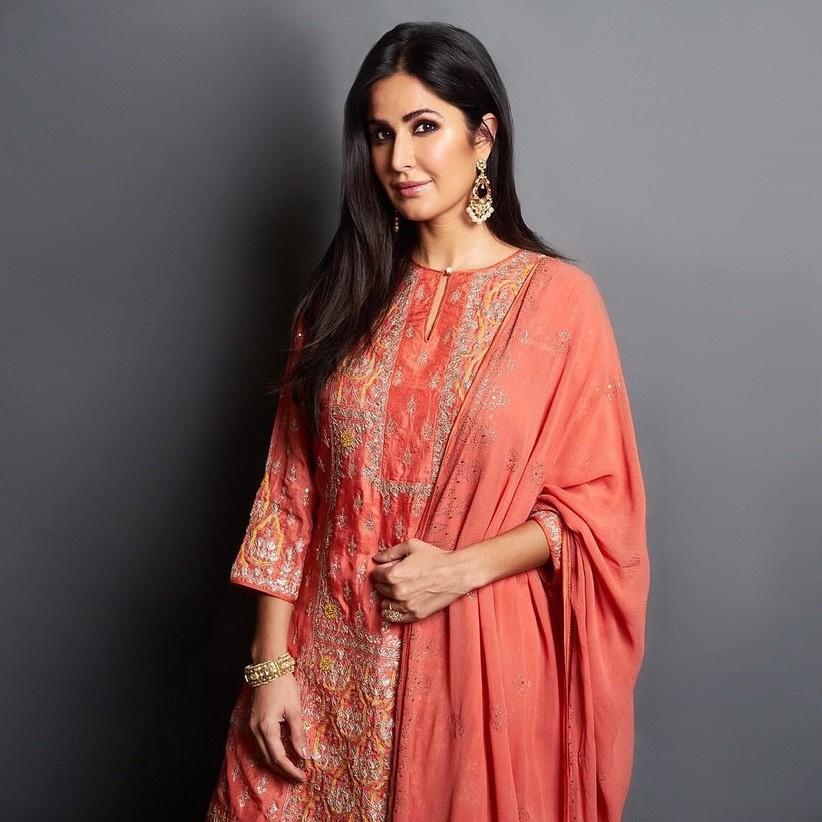 Keyhole necklines can never go out of style - they definitely add an offbeat vibe to the attire. Plus, when you have zari work all over the suit, you have an outfit that is glamorous and stands out!
New latest design with strappy sleeves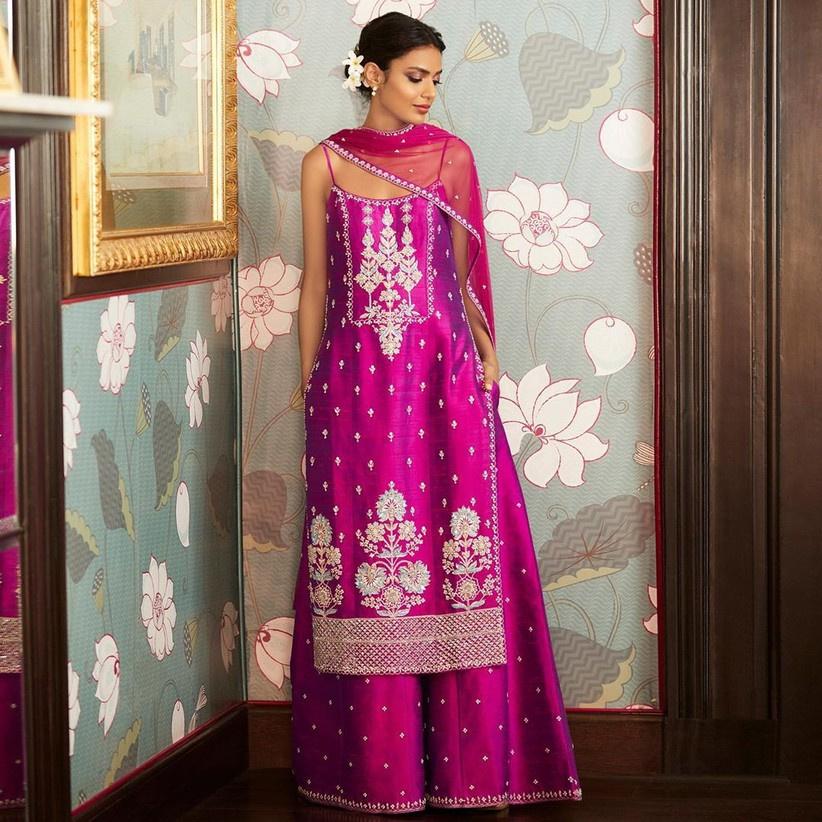 Purple, especially the deep shade like in the picture, is the true colour of royalty and add some silver work all over it, and you have the perfect recipe to look dazzling. Want to make it even more fashionable? Add strappy sleeves to the mix and you're good to go!
New latest design with a short Kurti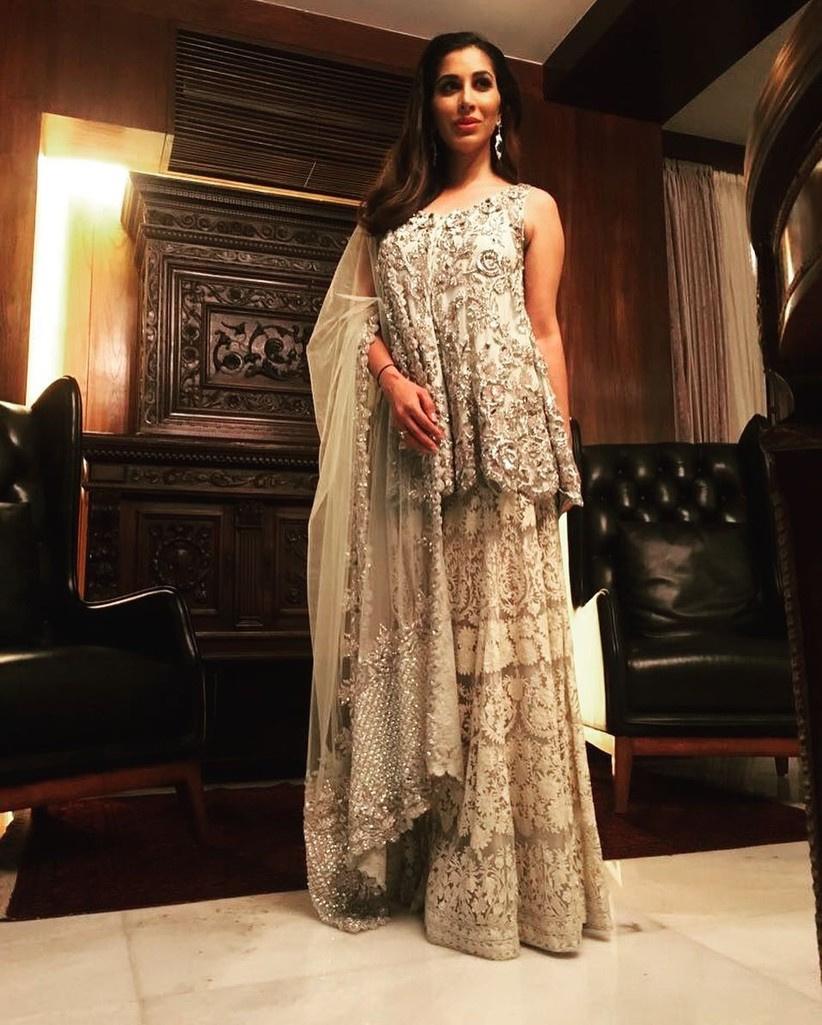 Image courtesy: Manish Malhotra's Instagram
When we say short, we mean very short. So if you're looking for that OOTD that's going to turn heads left, right and centre, pick a designer suit with palazzo pants and a very short Kurti. To add some more beauty to this outfit, make sure that the Kurti is body-fitting!
New latest design with lacework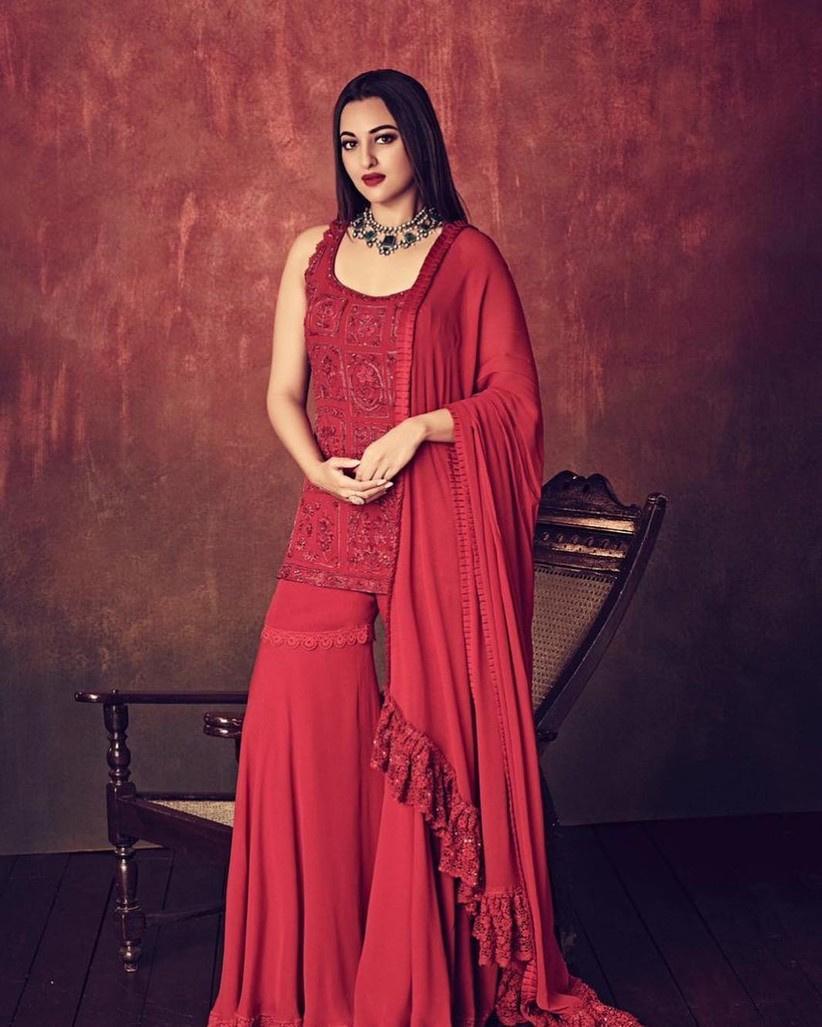 Image courtesy: Manish Malhotra's Instagram
Lace makes everything look stunning - this designer Kurti in red with spread out lacework on it is perfect for women who want to keep it subtle with a hint of style.
Pro tip: wear understated silver jewellery with this to complete the look!
New latest design in contrasting colours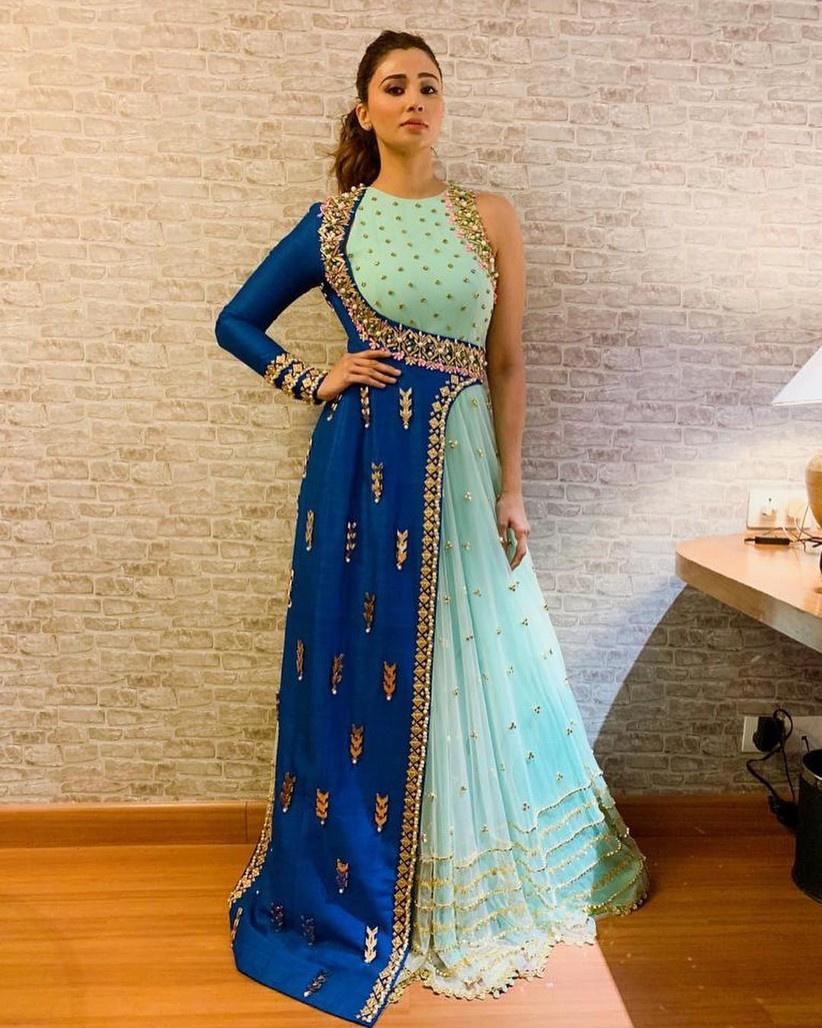 The Kurti cut and the neckline are not the only ways to amp up a suit! There's a lot of possibility for experimenting with the colours too. This designer suit with light blue on one side and dark blue on the other is the best way to look like a fashion diva!
New latest design with an asymmetrical pattern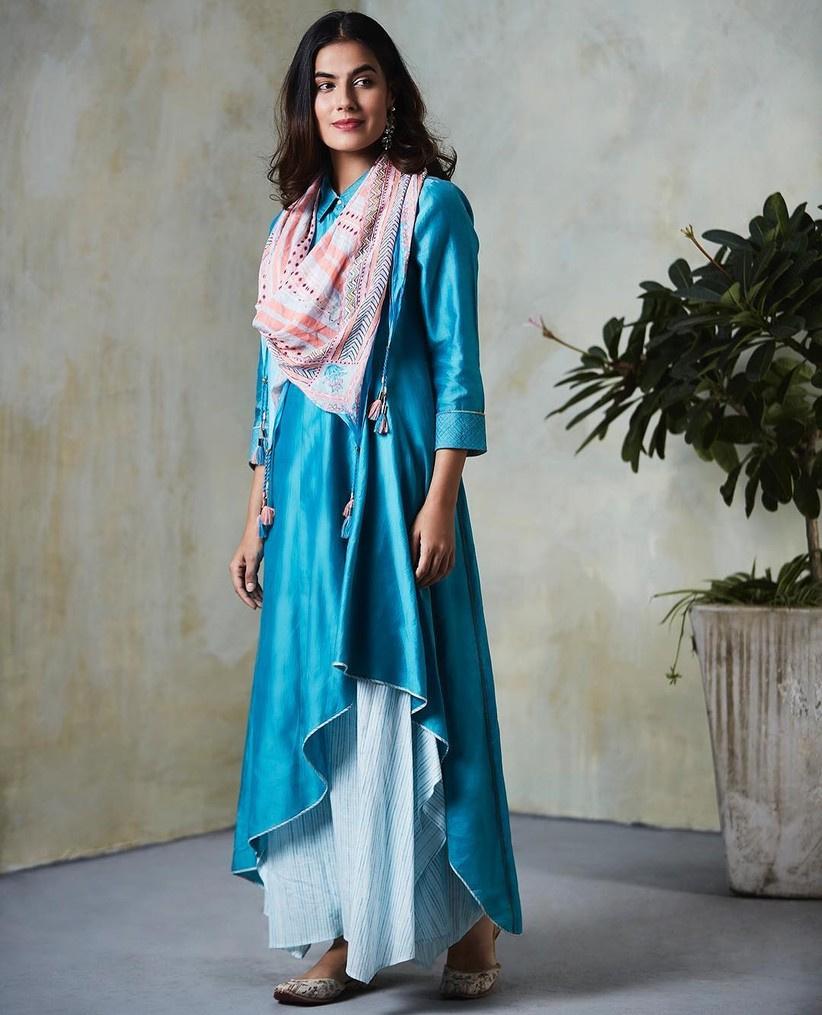 Asymmetrical suits camouflage the curves and amp up your body shape. You can have them in a very loose cut for an easy-breezy look, or a slightly fitted version for the party look. Pair them up with a long skirt or palazzo pants and become the centre of attraction everywhere you go!
New latest design with a long silhouette and front flap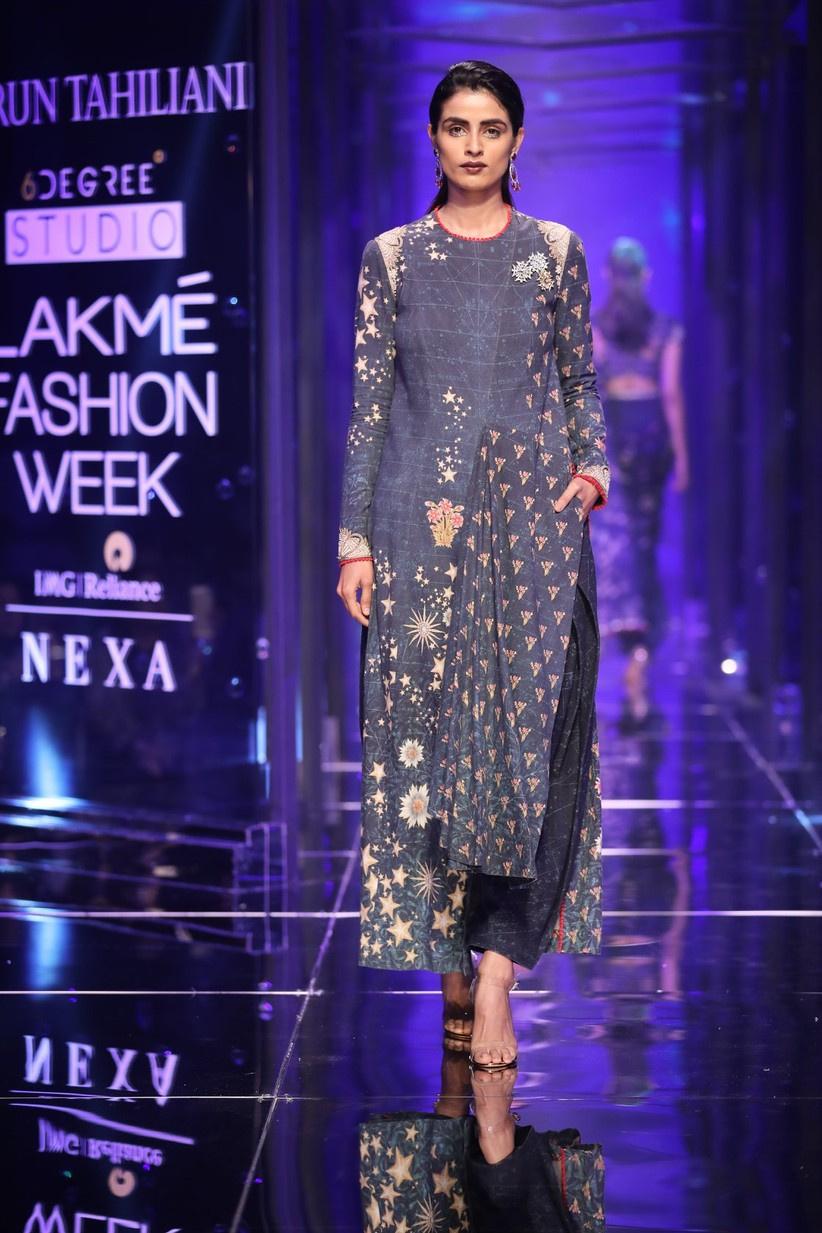 The silhouette here totally steals the show - the long length, the tapering design and the gorgeous black shade add up to make it a designer suit that anyone can wear - be it the bride or the bridesmaid!
Now that you've gone through our list of new latest designs in designer suits, the only thing you need to keep in mind is that you can pair up any of these Kurtis with any kind of pants depending on the look that you want. So once you're done picking the perfect suit design, make sure you have a word with your stylist to decide what to wear it with.
Loved these new latest designs in designer suits? Get one for yourself too!