8 Net Saree Designs for Your D-day That Will Make You Swoon
A net saree edit worthy enough to inspire your own selection? Yes indeed, lace embroidered, threadwork based net saree designs are in - pick from these now!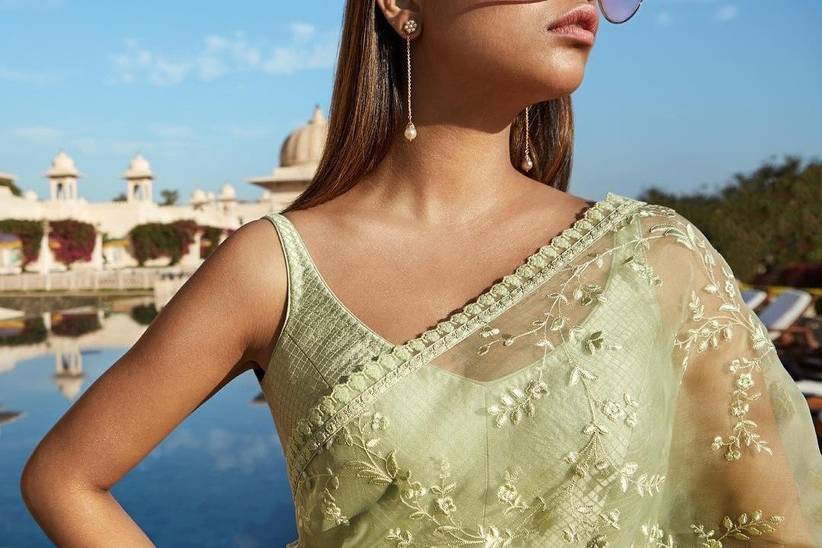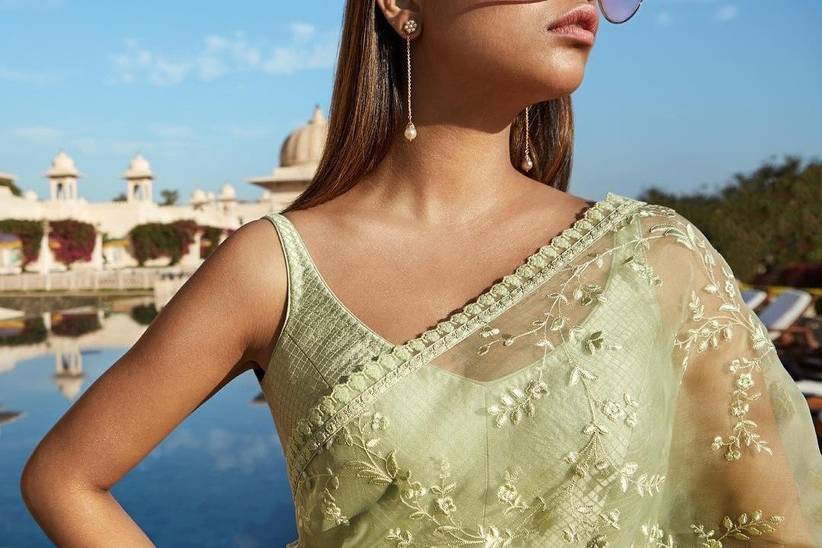 Image Courtesy: Sabyasachi's Collection
From the specialised hands of Sabyasachi and Anita Dongre to artisans who painstakingly work over a piece of the gauze-like fabric, the net saree with all of its exquisite detail is a timeless, elegant delight - one that should find space in every bride-to-be treasure trove. While there was a trend towards sequin-based, mechanised net sarees, this had come and gone with the wind.
And though sequins, with a glitter base is a fad that keeps coming back - it's the handcrafted appeal of the net saree which has maintained the test of time. Here are some net saree designs that made a place in our hearts in recent times:
1. This silver embroidered net saree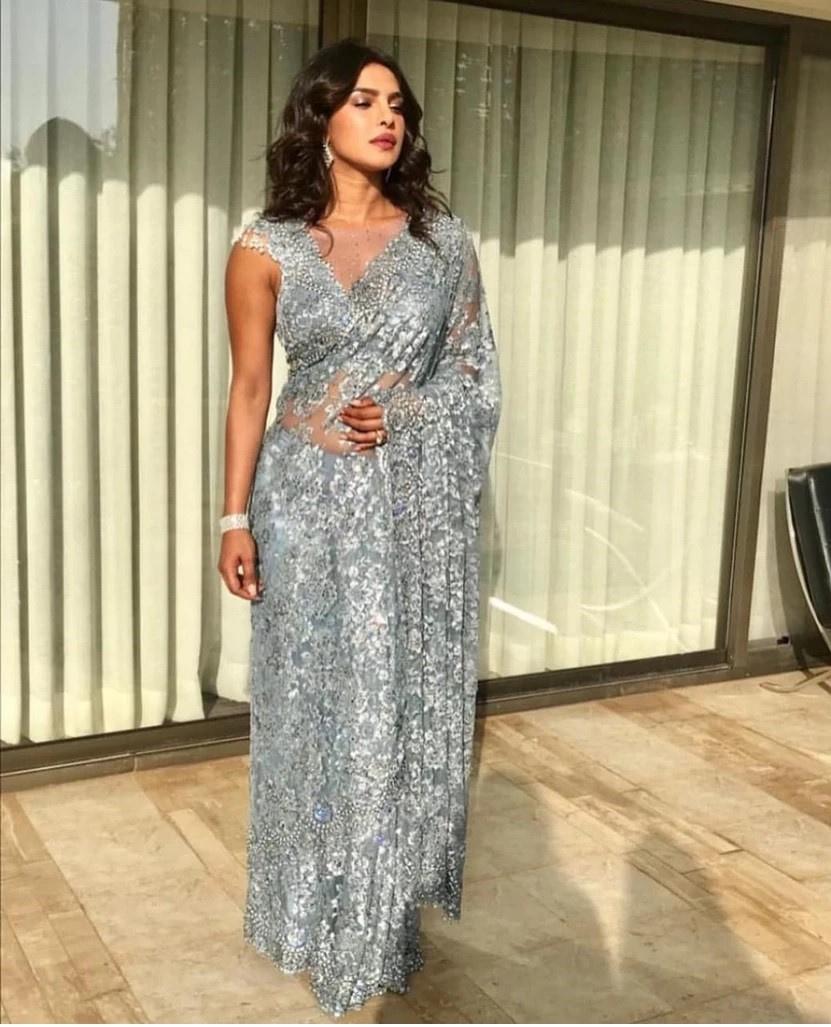 When PC wears a saree, her Desi look strikes a chord like no other. She gave the outfit a new lease of life in on-screen Dostana look, as a cocktail saree and now when she wore a net saree at her appearance for the second Ambani wedding in January. The star took Akash Ambani and Isha Shloka wedding in the silver-base Tarun Tahiliani design, with embroidered flowers on top.
Style it right - This look has inspired a bevvy of net saree options in a multitude of colours. So if you don't wish to splurge on a Tarun Tahiliani yourself, find a shade that works with your undertone and wear it with white-based or pearl-based jewellery. Remember, this is net - you do need to hold it tight for a body-hugging silhouette.
2. That wedding saree with lace roses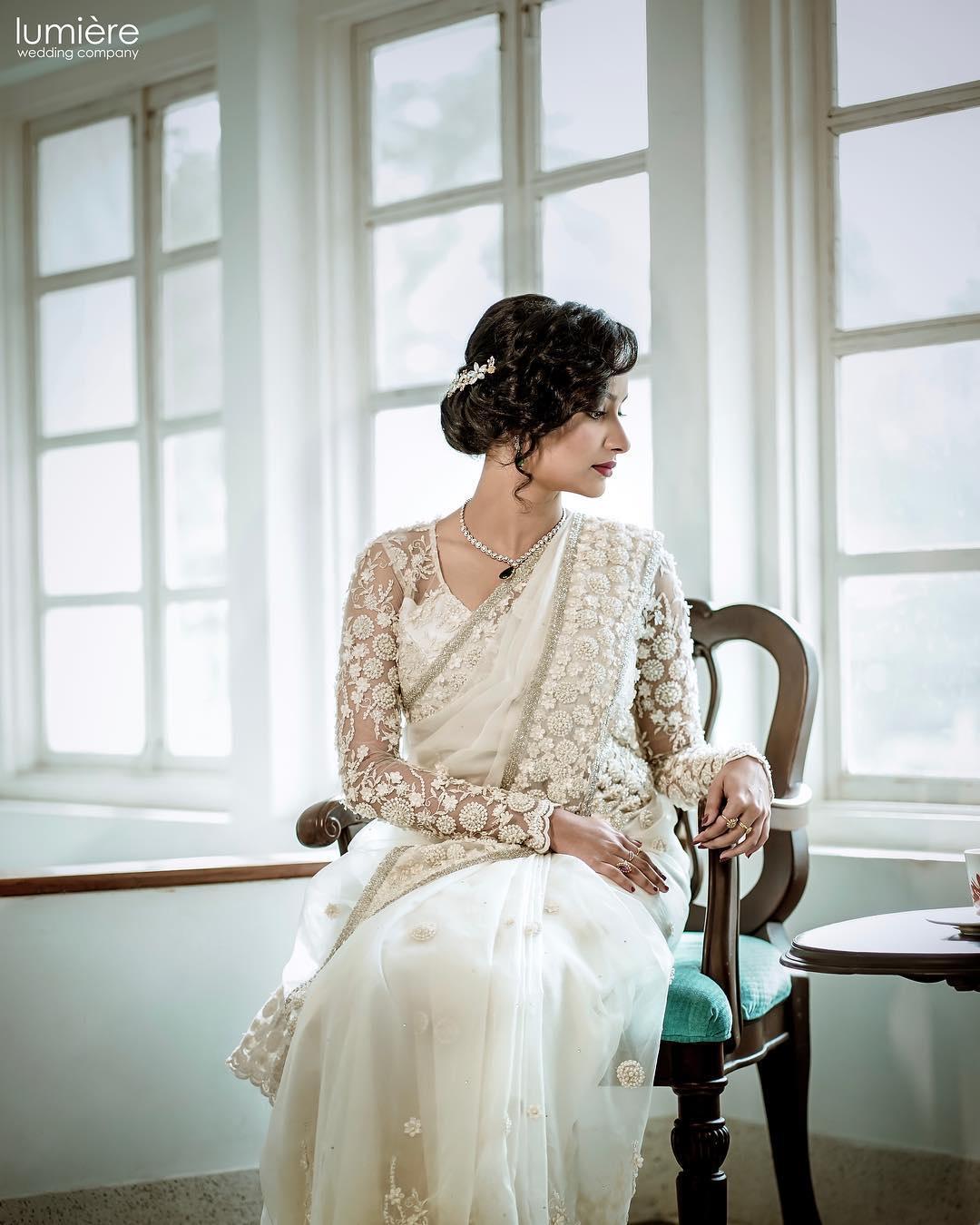 Gain your next set of inspiration from this pristine Kerala Christian wedding net saree with full sleeves and lace florals on top. It is expertly coordinated with minimal embroidered blooms on the saree length and a full, rich border on top.
Style it right A thin, basic neck design works best with such a net saree, rather than a heavy ornate choker. Instead, focus on finding heavy statement earrings to complete this look.
3. This Sabyasachi in cream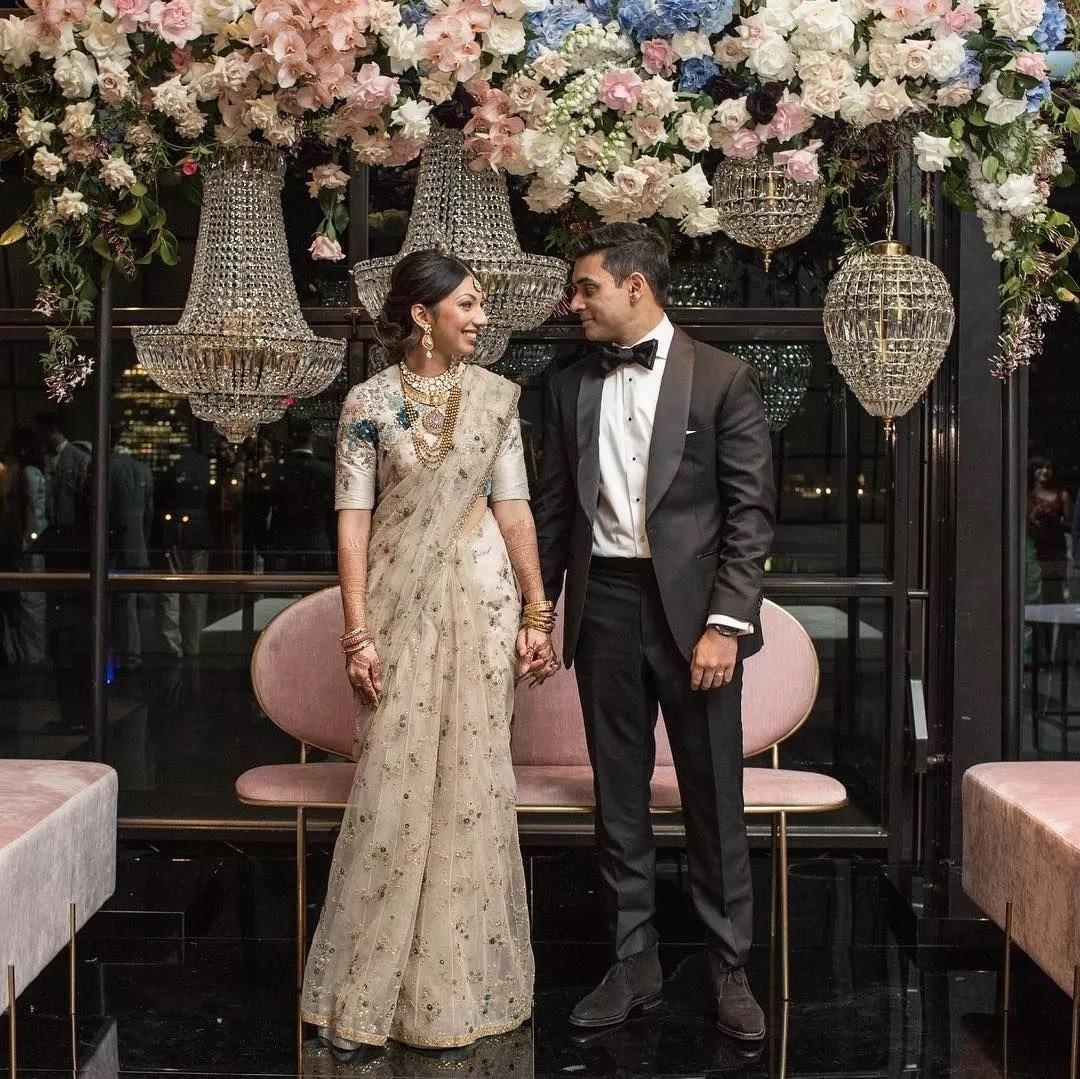 Image Courtesy: Sabyasachi's Collection
A Sabyasachi saree is a piece of affectionate detail and when that detail has been crafted as a net saree, it's wearable, durable and tastefully beautiful at its core. We loved how this real Sabyasachi bride chose a design from the designer for her reception, looking effortlessly chic in her boho wear for the day. If you choose to pick one too, know that you'd be playing the look for max success.
Style it right - Work this Sabysachiesque net saree look with a modern neckpiece and dainty earrings, rather than an oversized set. Instead, work on an open hairstyle to balance the look with expert ease.
4. That Anita Dongre in pastels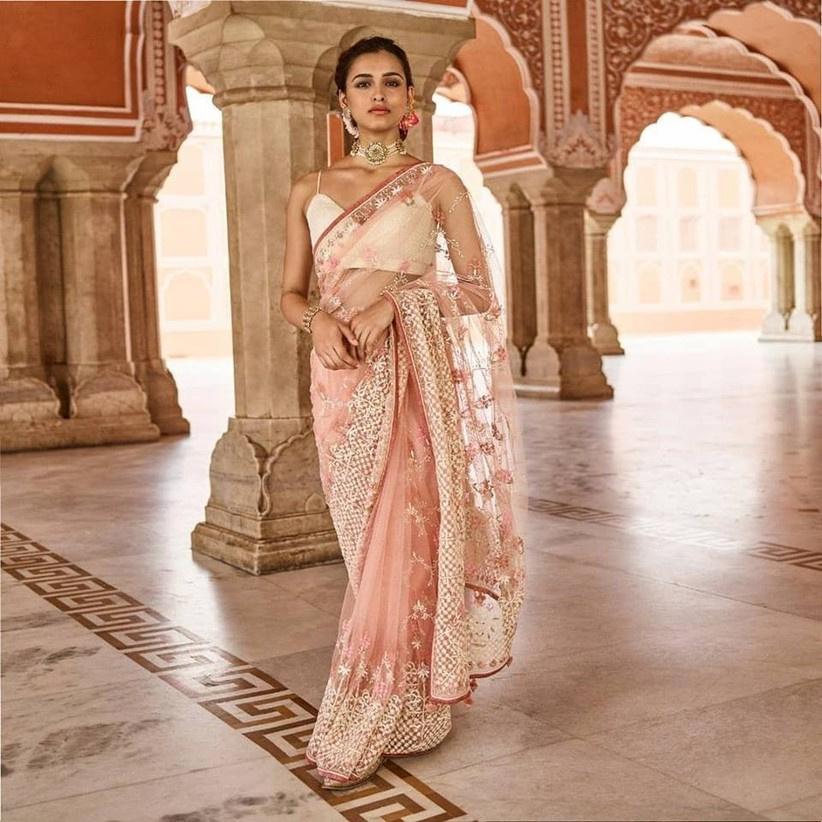 A pastel net saree from the mistress of light, breathable wear? No, it's not a fantasy. A selection from last year's 'Diary of a Rajkumari' edition, this version is all about playing the best of the fabric, through handcrafted embroidery and design.
Style it right - Work this look for the pastel net saree with contrast jewels - choose a dark coloured stone for your Kundan neckpiece or richer Meenakari set to work its magic with this piece.
5. This ethereal lacework net saree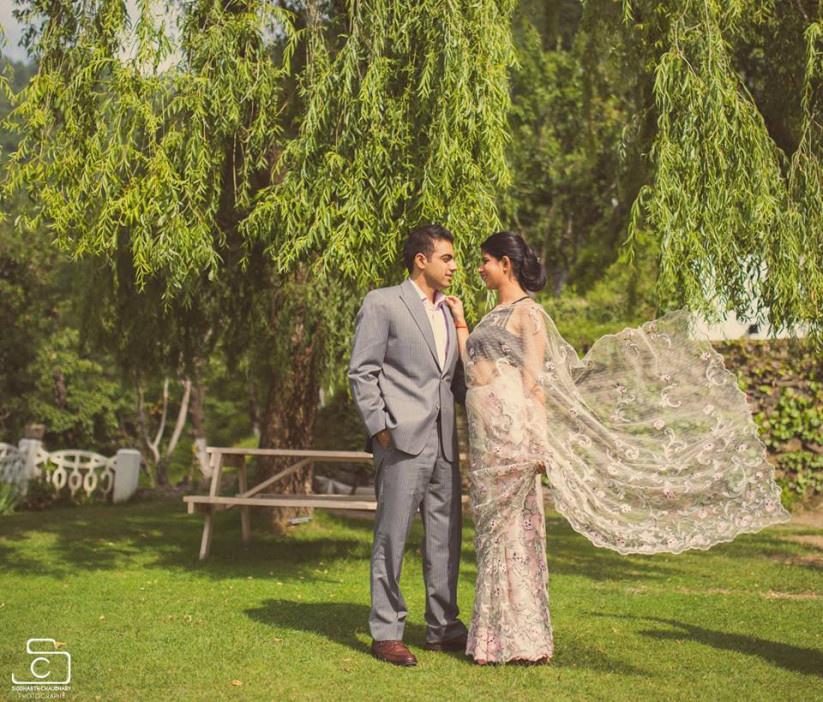 This nude-based net saree with a multicolour, pastel set of floral embroideries is all about imbibing a garden over your sleeves. The darker-hued halter top and cutwork edging on the saree.
Style it right - While the bun hairstyle worn by the bride with this saree is a neat approach, we'd recommend letting your hair down, even if you do so partially. Work it up with a definite cocktail ring and heavy, hair accessories.
6. That elegant white net saree, pinned in place
Sometimes classy is the best step forward, especially if you've chosen to don a net saree as your bridal wear. We love how this bride wore hers in a prim, pinned manner and accentuated it with a diamond set for that added charm. The lacework sleeves and embroidery simply take it a step higher!
Style it right - This saree is ideal for both a Parsi wedding and an Indian Christian wedding. You can also choose to don it (and style it) in the exact same way for a stellar impact.
7. This minty cream veined delight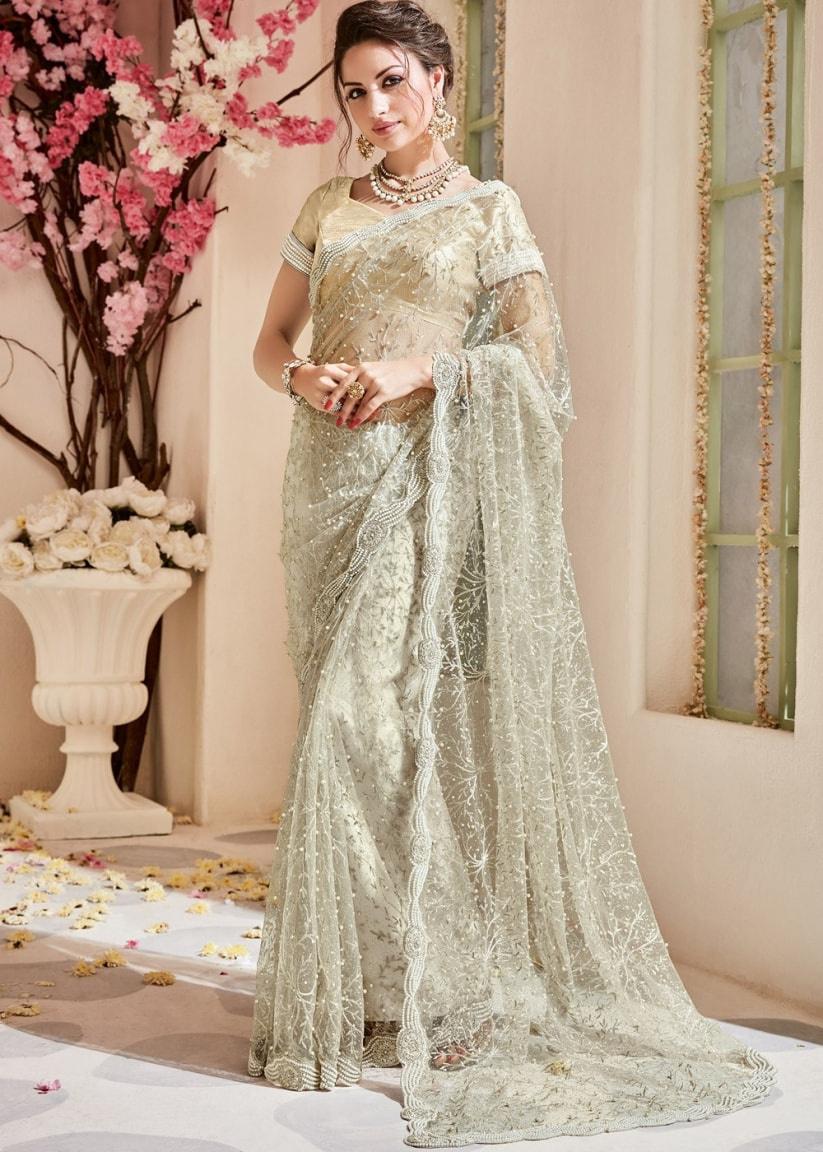 Gain some pop of mild mint sorbet with such a stellar net saree rendition like the one offered by Panache India here. We love the sheer detail in this net saree - from the veined, embroidered pattern across the length of the saree to the blouse design.
Style it right - This kind of a saree deserves its own spotlight and so would be ideal wear for a wedding reception or even a glittering Sangeet ceremony. Top it with a heavy choker and statement ring and you'd look like a million bucks that you're currently feeling.
8. These cocktail net saree designs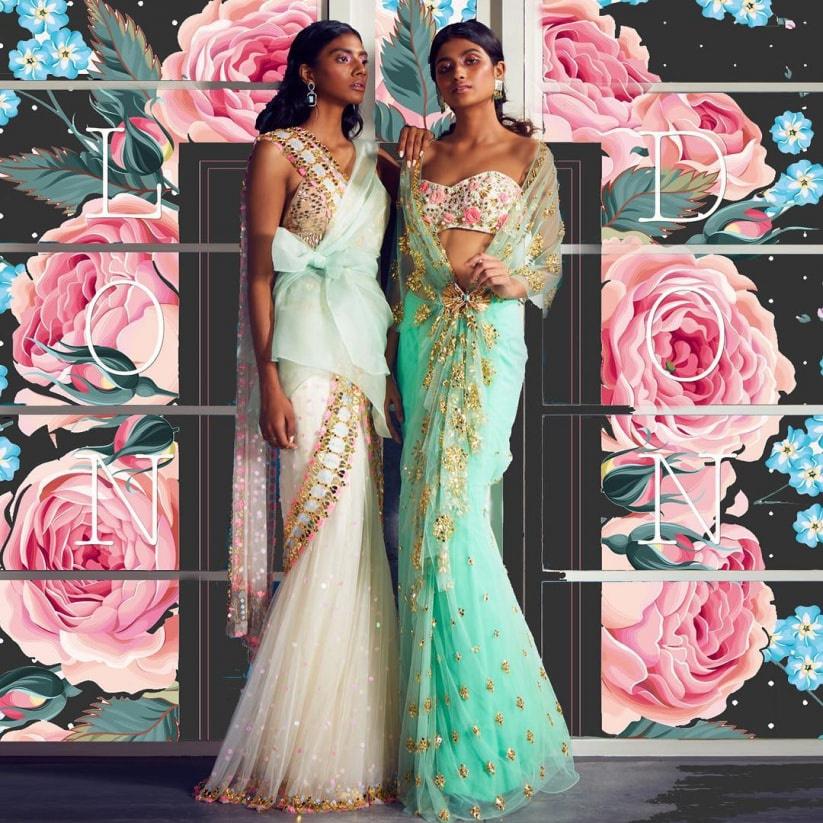 Wow, here are some net saree designs that take the leap away from tradition, with a bold ethos and draping styles. From the house of Papa Don't Preach, these cocktail renditions of net sarees will put you in a party mode from the moment you say go!
Style it right - Wear these with a heady attitude and a foot of confidence so that you don't miss a beat at all! Here's a selection of net saree designs that we've bookmarked from our kitty.
These are only a few among thousands, as we've barely cracked the surface on Sabyasachi and a milieu of a million other designers. If you liked it and have some of your own favourites to share add them to our comments below.
Also, connect with our vendors and book the best net saree designs right now!