16 + Lohri Outfit Inspirations for The Newlyweds
Is this your first Lohri after the wedding? You are confused what to wear? Do not fret as here we have Lohri outfit inspirations for you!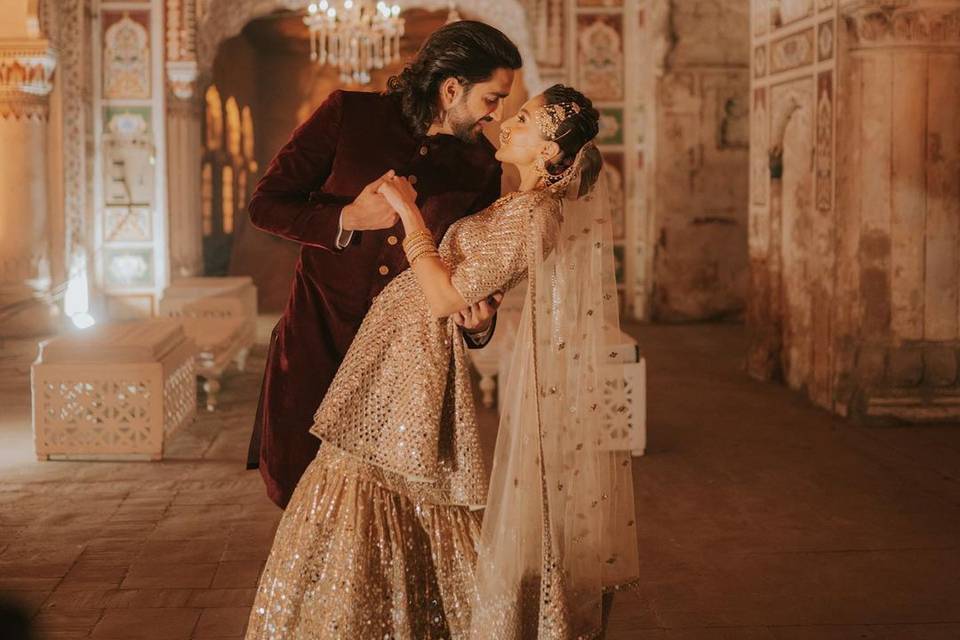 The vivacious festival of Lohri is considered auspicious for every newlywed couple out there. Not only the couple but even their families are ecstatic to dance around the bonfire in their festive attire. Lohri is considered an important festival for North Indians. Apart from the sanctity, it holds because of its mythological reverence too. Further, on this day, everyone can dance, drink and revel to the fullest. However, the first Lohri after the marriage has its charm. First Lohri after marriage is mostly celebrated on a large scale. On this night, the newlywed duo is dressed up in the finest of attires. Then they are blessings and love.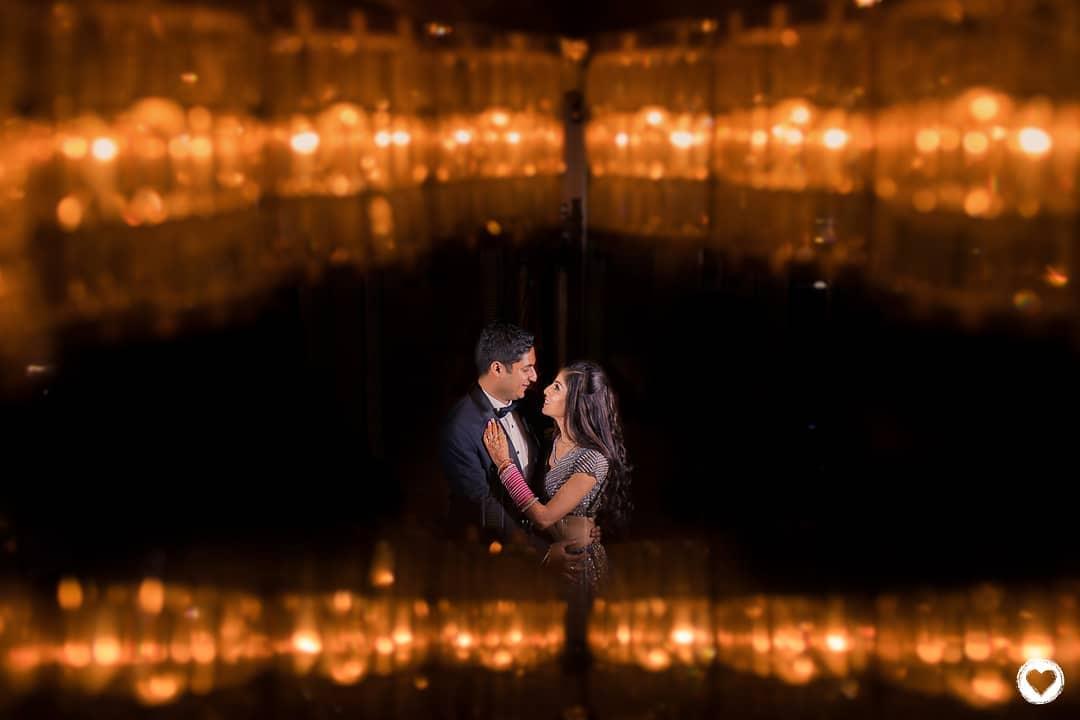 Image Credits - Knotty Days
It is thus essential for the newlywed couple to look their best on this special night of bonfire, dance, and happiness. So here we have cherry-picked the latest Lohri Fashion Wear 2022 for all the newly married couples out there.
In this article -
1. Punjabi Dress for Lohri function
2. Latest Dresses for Lohri function
Punjabi Dress for Lohri function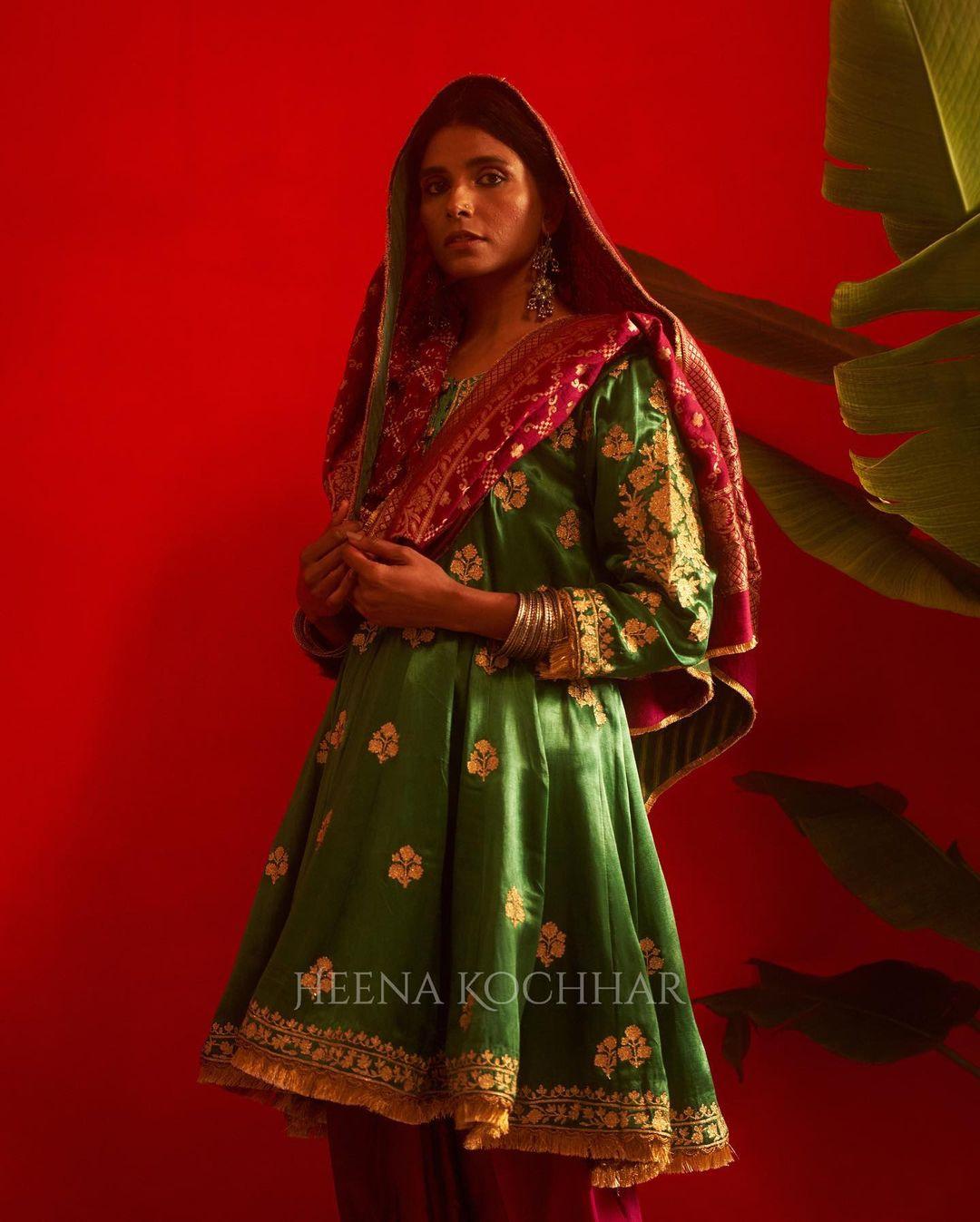 Image Credits - Heena Kochhar
This effervescent green depicts the festive vibe. This attire from Henna Kochhar is an ode to the brand's evolving relationship with nature made with recyclable natural fabrics. The colors draw from nature's mélange of deep greens. A blend of sustainability and fashion, this Lohri dress is for the urban Indian woman who is ready to celebrate life fearlessly, but whilst considering nature. This attire is going to sync well with the Lohri fervor.
Sublime Love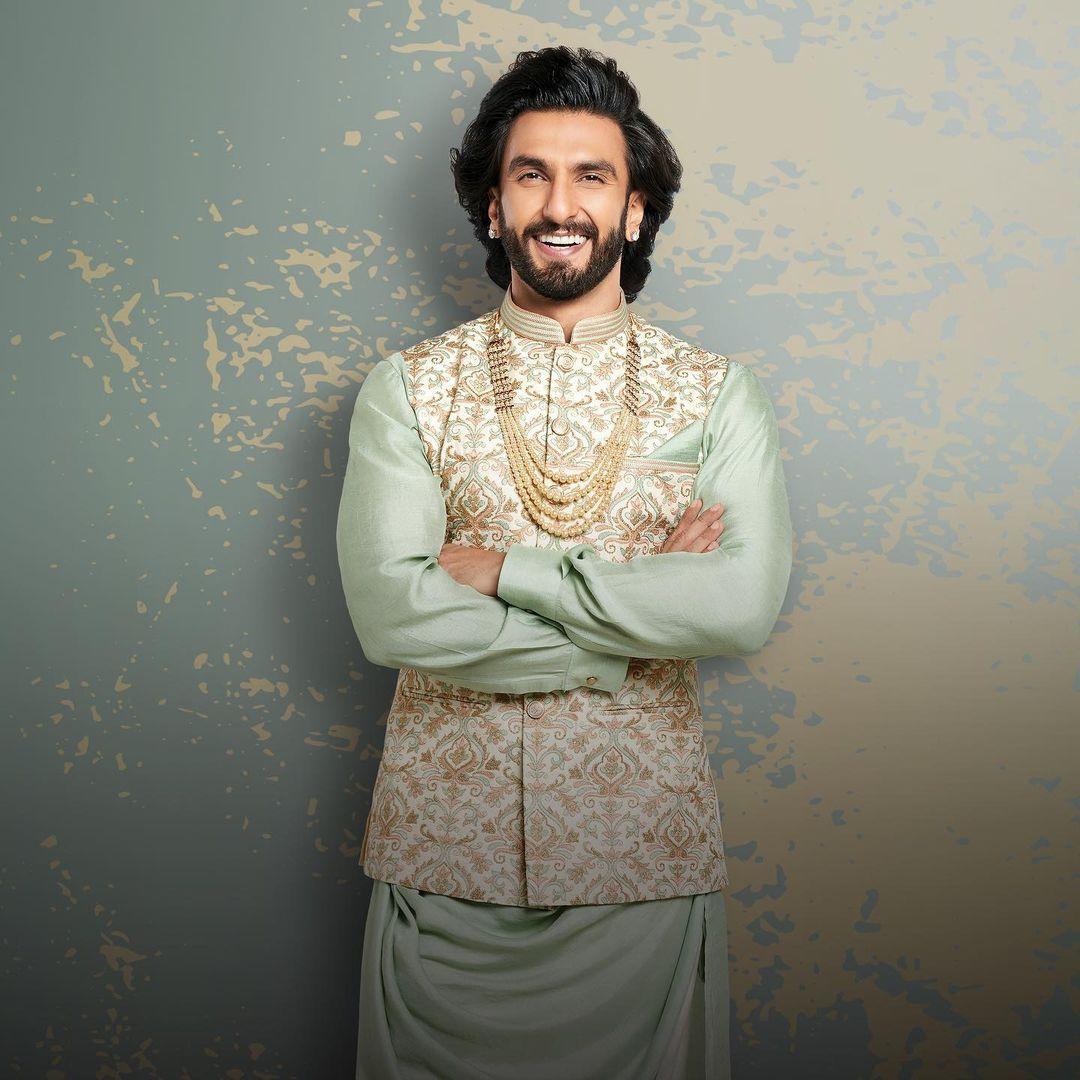 Image Credits - Manyavar
This subline green kurta can be your new look. Wear on your first Lohri and form a spectacular first impression. Paired with cream jutti and confidence, the outfit will accentuate your newly married Lohri festive look. Else, pair it up with white loafers and exude unlimited panache.
Also Read - Jaw-Dropping White Sherwani Styles for the Grooms
Pink and Orange Hues Lohri Dress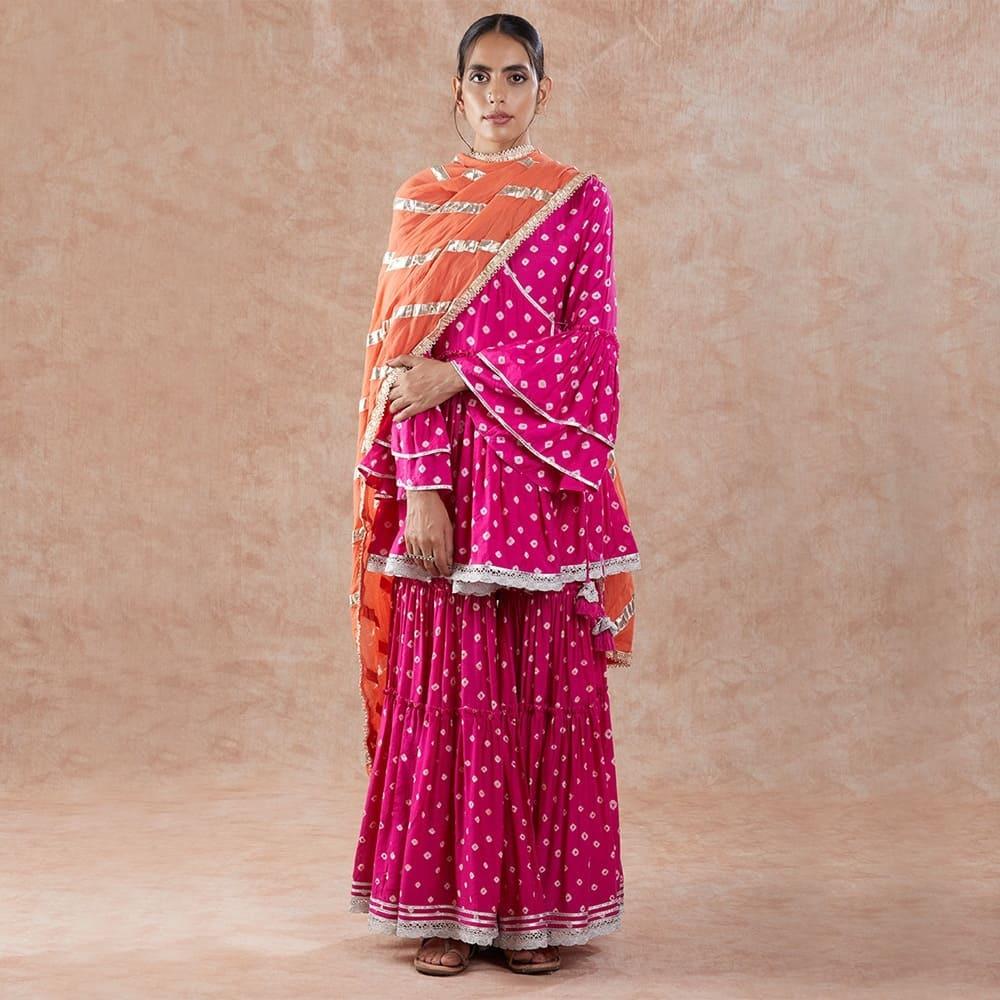 Image Credits - The Loom
For women when it comes to dressing up for a Punjabi occasion like Lohri, then paranda, long dupatta, and trendsetting Punjabi juttis are synonymous as these two accessories can do wonders. These days there are so many scintillating options available for both. You can search it online or in the markets. If you do not know how to wear it check out some videos online for some interesting DIYs. Also, rub in some mustard oil inside the points of the jutti that might bite you after you wear it for the first time.
Also Read - Dark Pink Outfits for the Bride & Her Bridesmaids
Emerald Green For Grooms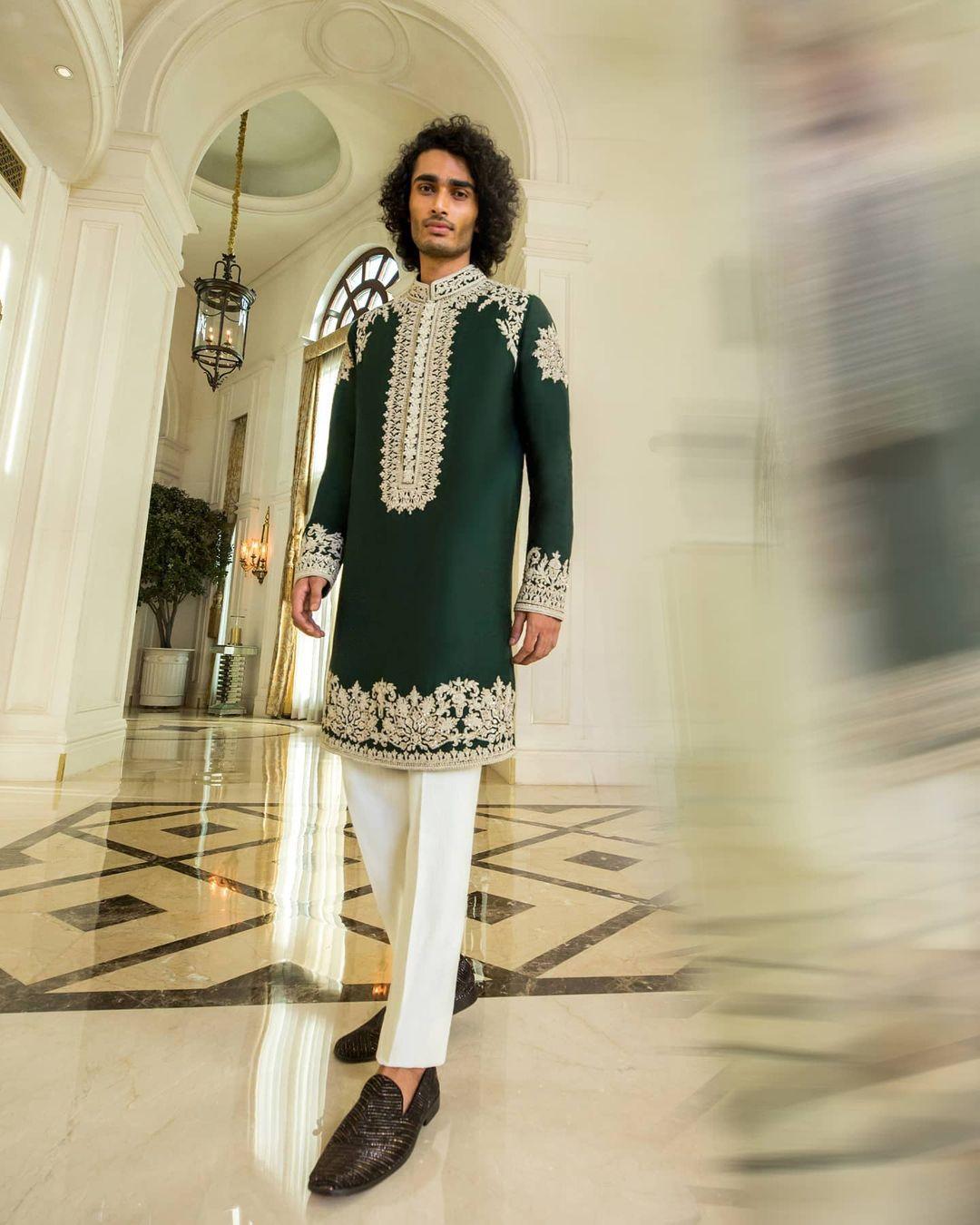 Image Credits - Manish Malhotra
Adorn a colorful turban, stole, loafers, sherwani shoes to give that proper Punjabi façade to your personality. Rest, wearing a Punjabi jutti will also make you look like a dapper Punjabi newly married groom.
Trendsetting Sharara Lohri Dress

Image Credits - Anita Dongre
During the festival of Lohri, women mainly like to adorn in festive shades like yellow, red, and all the dark colors. North Indian suits, sharara suits are more sought after dresses for women in Lohri. Many ladies are looking forward to wearing velvet suits in this cheerful festival because of the winter chills! Just like the above design by Anita Dongre where you can see the opulence of masterful Dori, zardozi, and cut dana work.
Gharara & Sharara Lohri Dress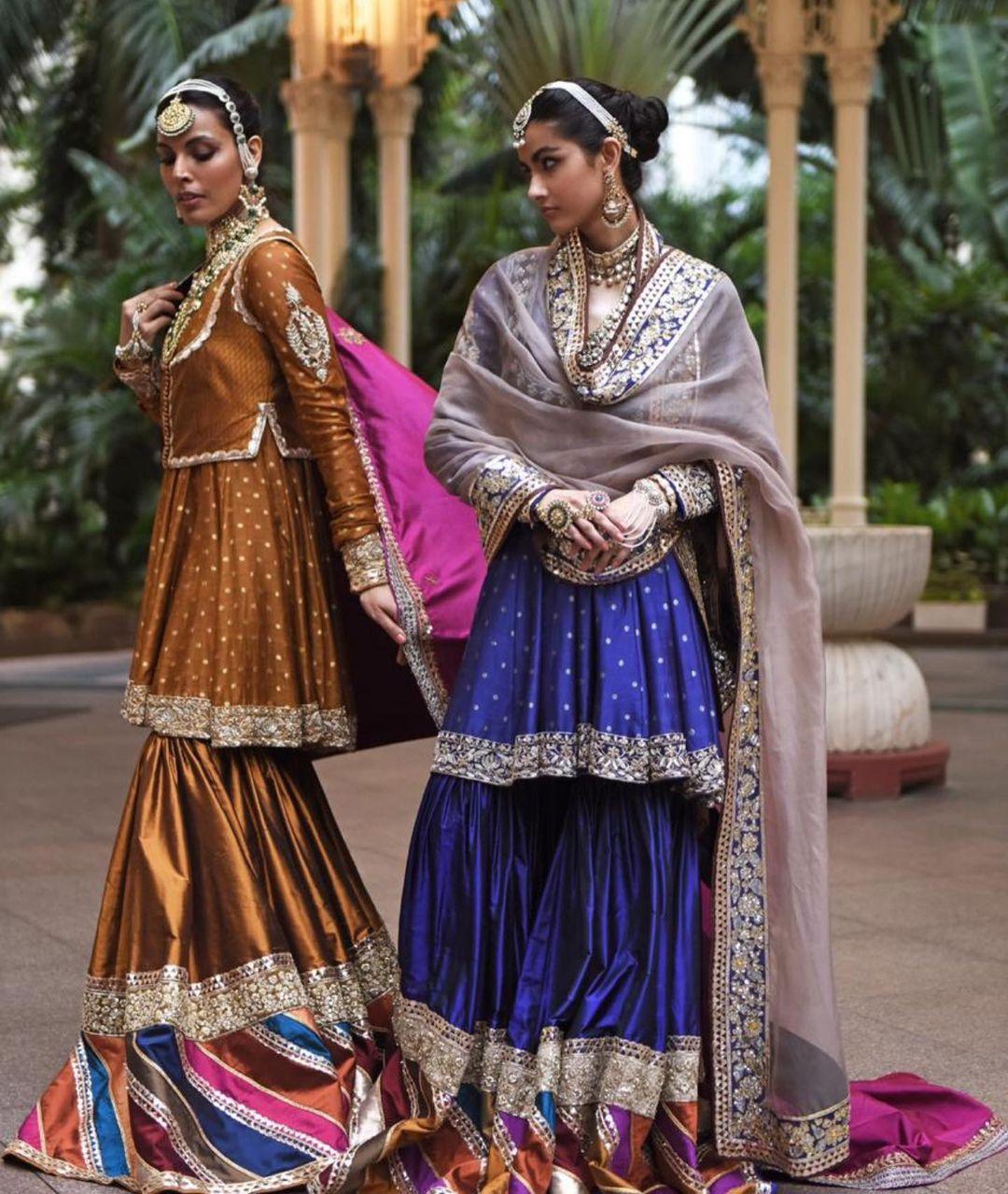 Image Credits - Manish Malhotra
Bright Shararas and gleaming kurtas make a perfect style statement for Lohri Fashion 2021. If it is juxtaposed with gota then it will exhibit more festive vibes. Here is a Gharara Fashion by Manish Malhotra. Do check it out! Low necklines look fantastic with choker necklaces so keep that in mind while you shop for your favorite sharara outfit!

Latest dresses for Lohri Function
Contemporary Blue Lohri Dress
Image Credits - Papa Don't Preach By Shubika
Adorn this beautiful attire by Papa Don't Preach. This is a perfect Lohri dress for the new-age bride who wants to keep her panache and funk in place. Surely a beautiful quirky and contemporary wear for the woman of today.
Drench in Quirk & Royalty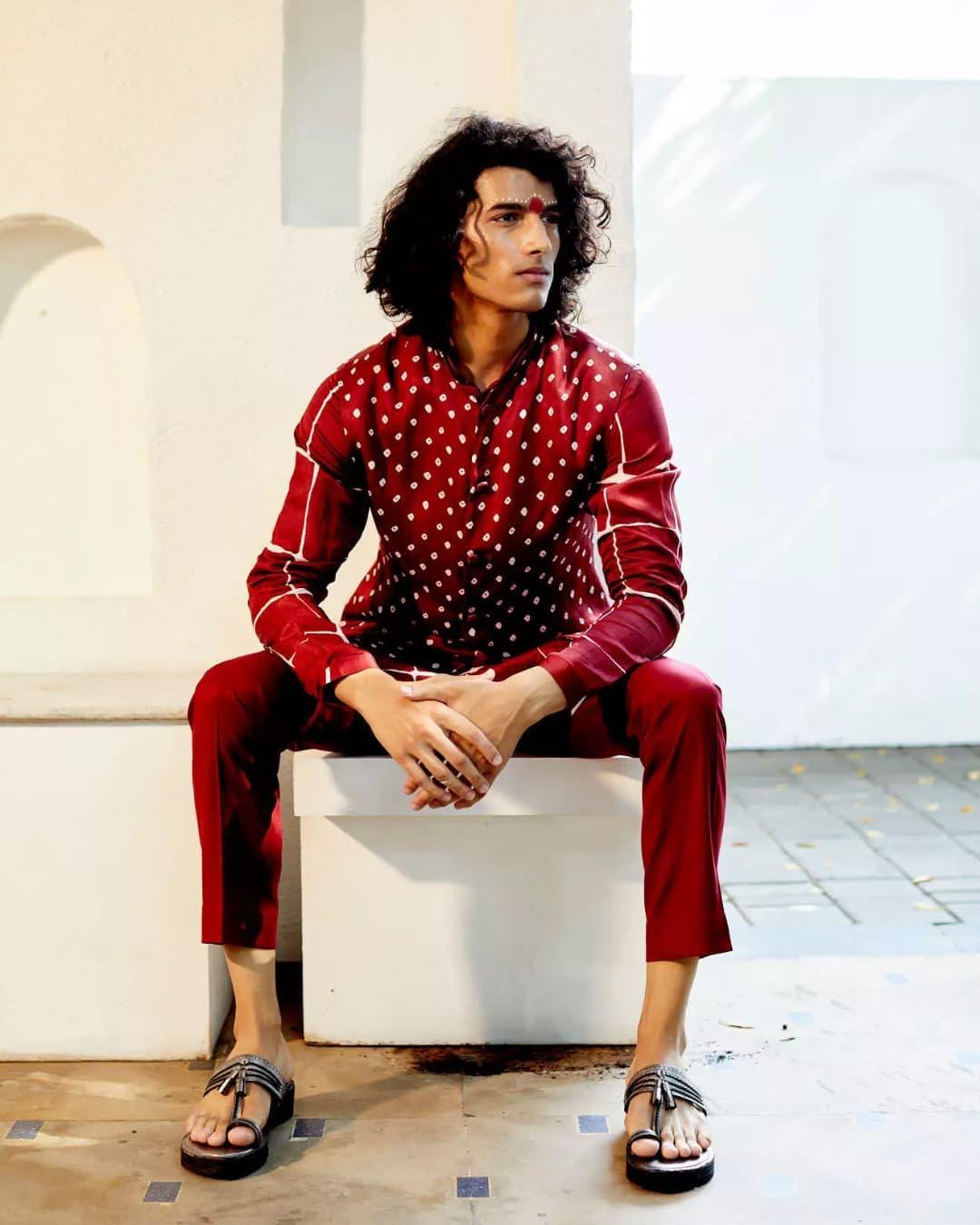 Image Credits - Kunal Rawal
This bright, festive monochrome look is a hit this season. The touch of traditional bandhani blended with the modern finish is raging in the market. Further, you can complete this look with vegan leather Kolhapuris.
Evergreen Florals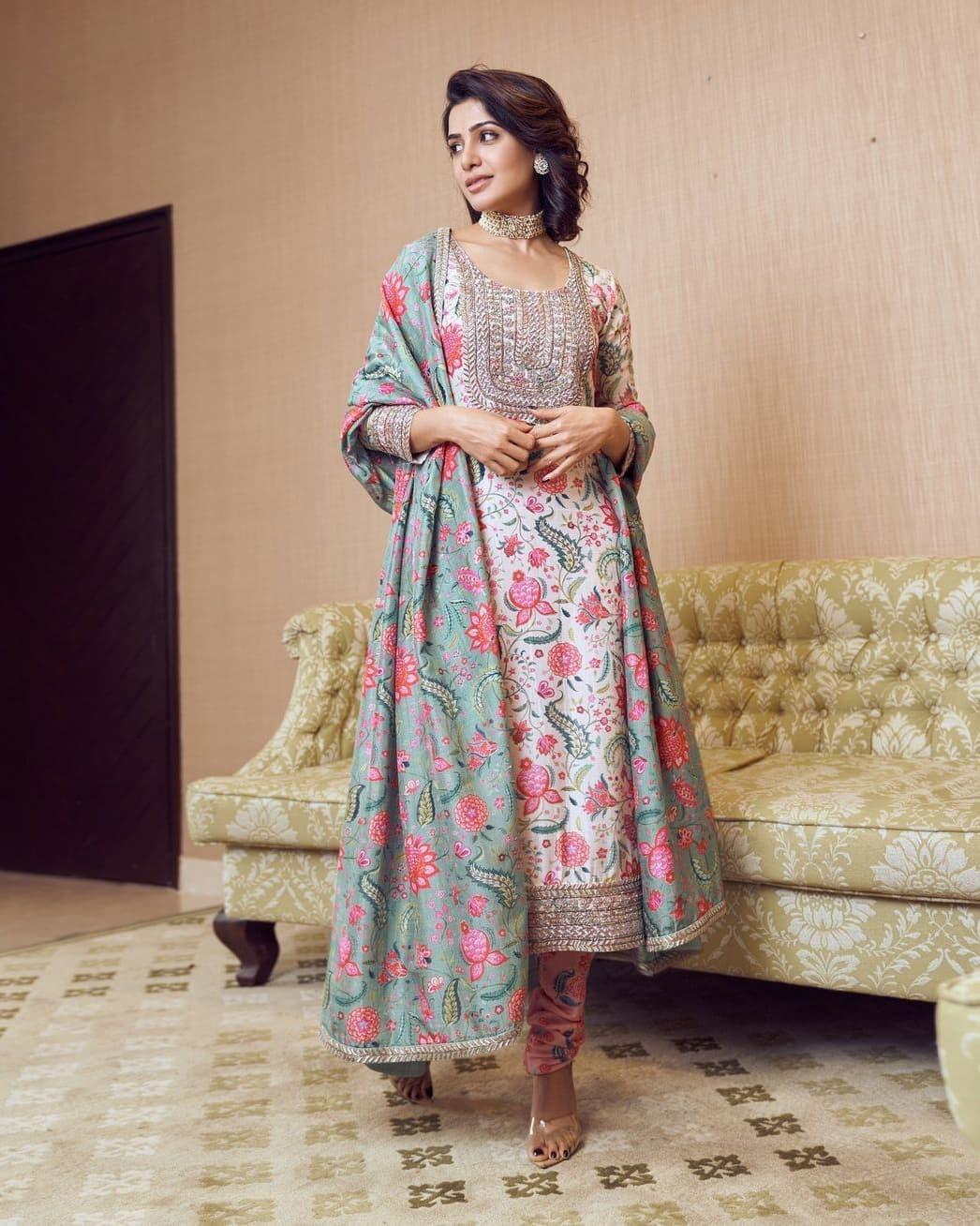 Image Credits - Saachi Bhasin
This beautiful model slays the festive look with grace and poise with this churidar suit. If you are a lady filled with sense and sensibilities then this pick by Pernia Popup Shop is a definite pick for you.
Eclectic Lohri Dress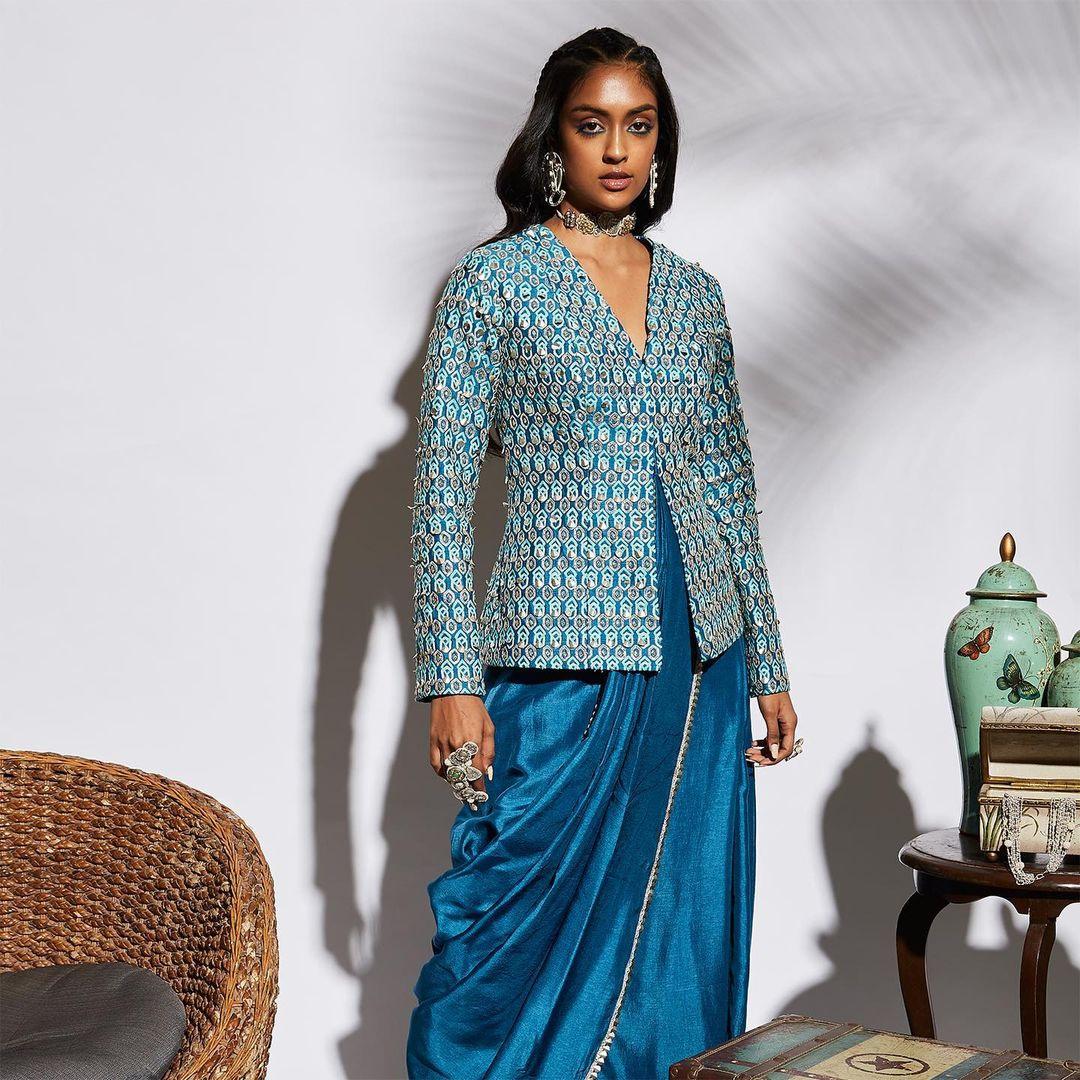 Image Credits - SVA by Sonam & Paras Modi
This is another show stopper collection by Sonam & Paras Modi. Blended with a jacket - this silk Lohri Dress will surely turn head as you will be outshining in this lethal attire.
Drench in the Silk glory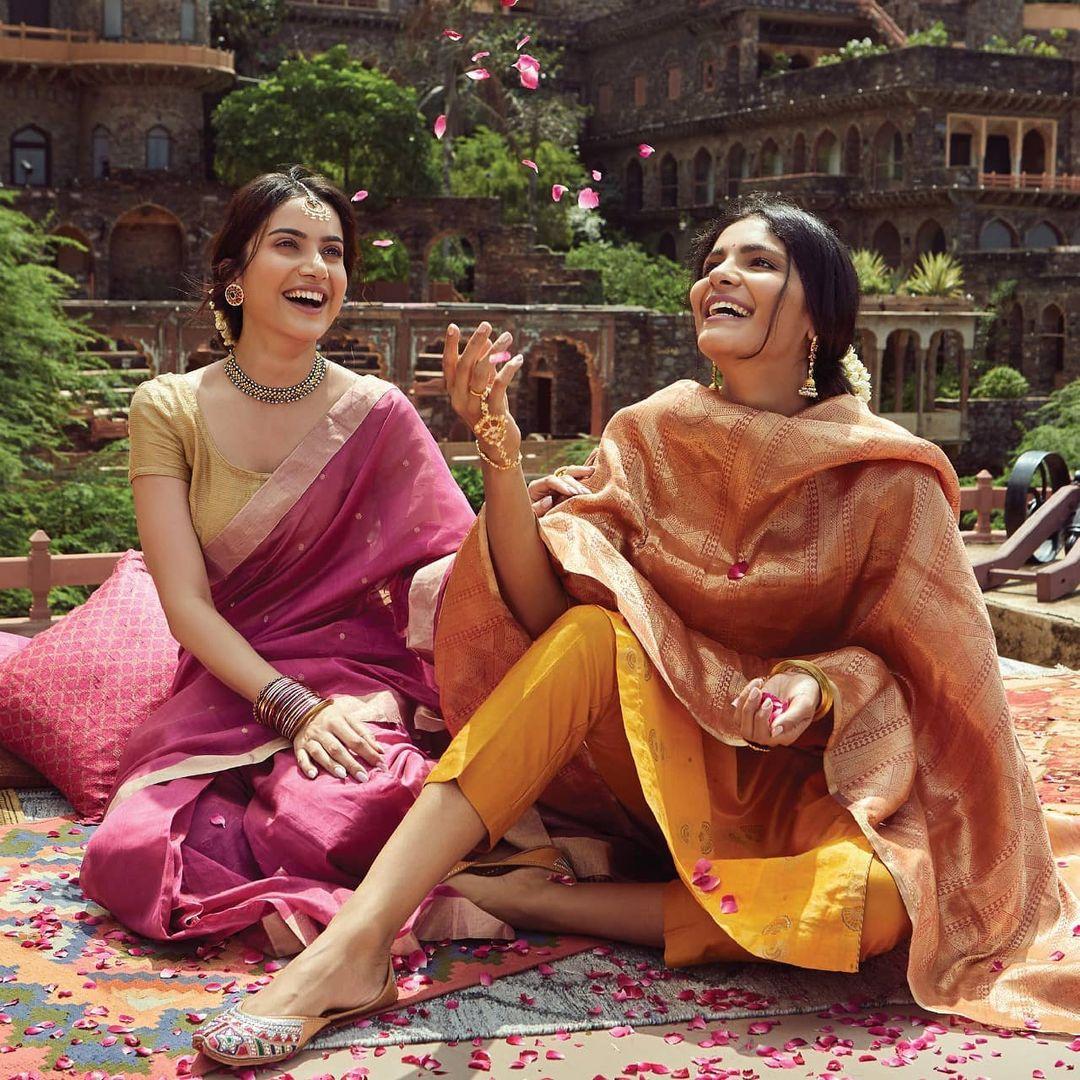 Image Credits - Fabindia
Drench in the hues of silk glory and celebrate Lohri with much gaiety and fervor. Yes, wearing silk is an evergreen option for everyone- be it for any age. After all, silk exudes timeless charm and royalty. However, for the newly married wife- silk will help you to proffer that magnificent charm.
Spunky Cocktail Bandgala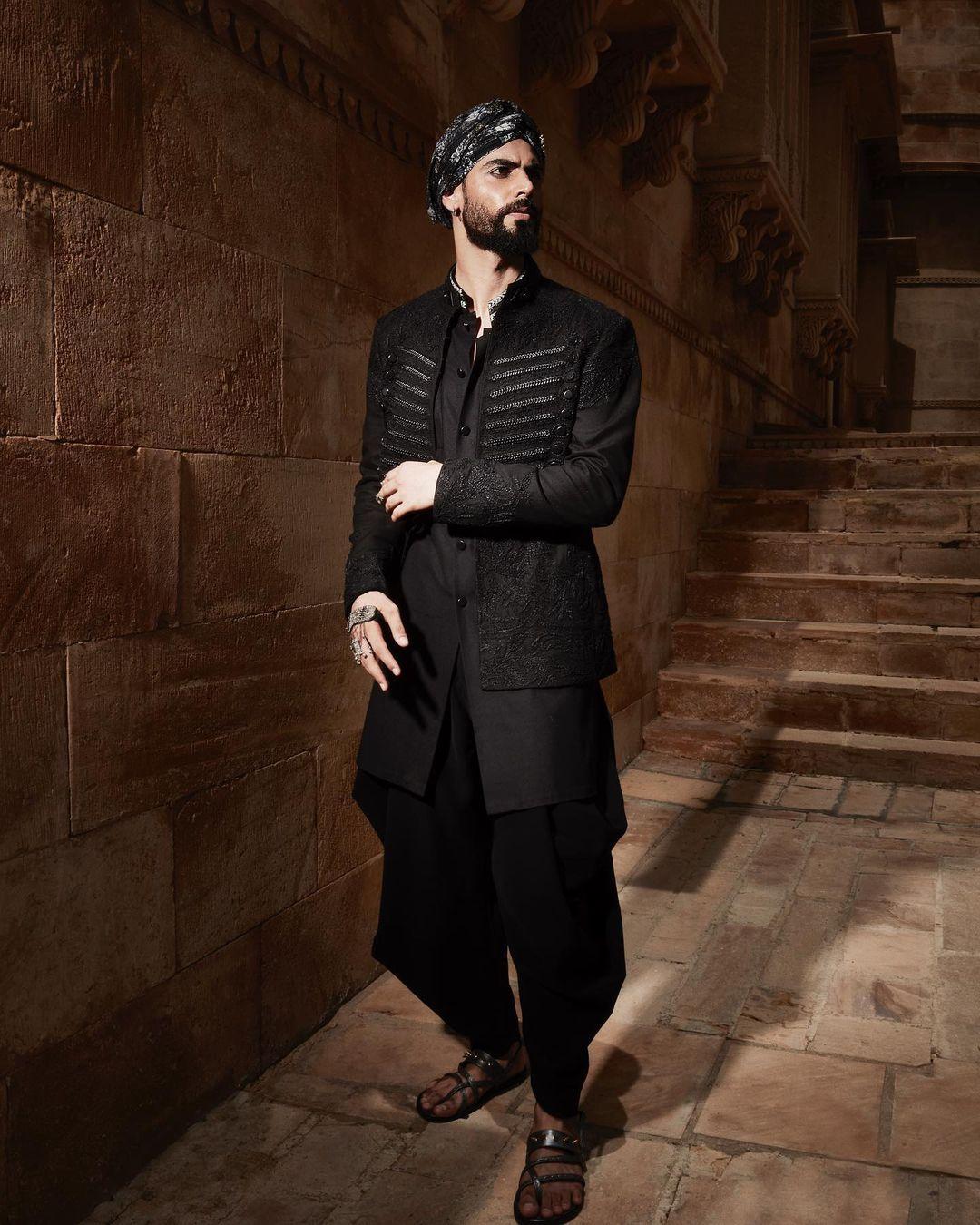 Image Credits - Shantanu & Nikhil
Gone are days when the grooms didn't experiment with their fashion ensembles! Yes, now grooms are not afraid to try anything new and contemporary even in the festive season too. Moreover, black kurta/dresses are an evergreen preference not only for females but males too. Thereby try this Shantanu and Nikhil's funky newly married festive ensemble.
Bright Lohri Dress
Image Credits - Pernia's Pop Up Shop
Embrace this romantic pastel shade, you're sure to look gorgeous and ethereal. Adorn this romantic pastel shade, and you'll always look beautiful. Adding a touch of magic to your festive wardrobe is Awigna by Varsha and Rittu.
Contemporary Abstract Textures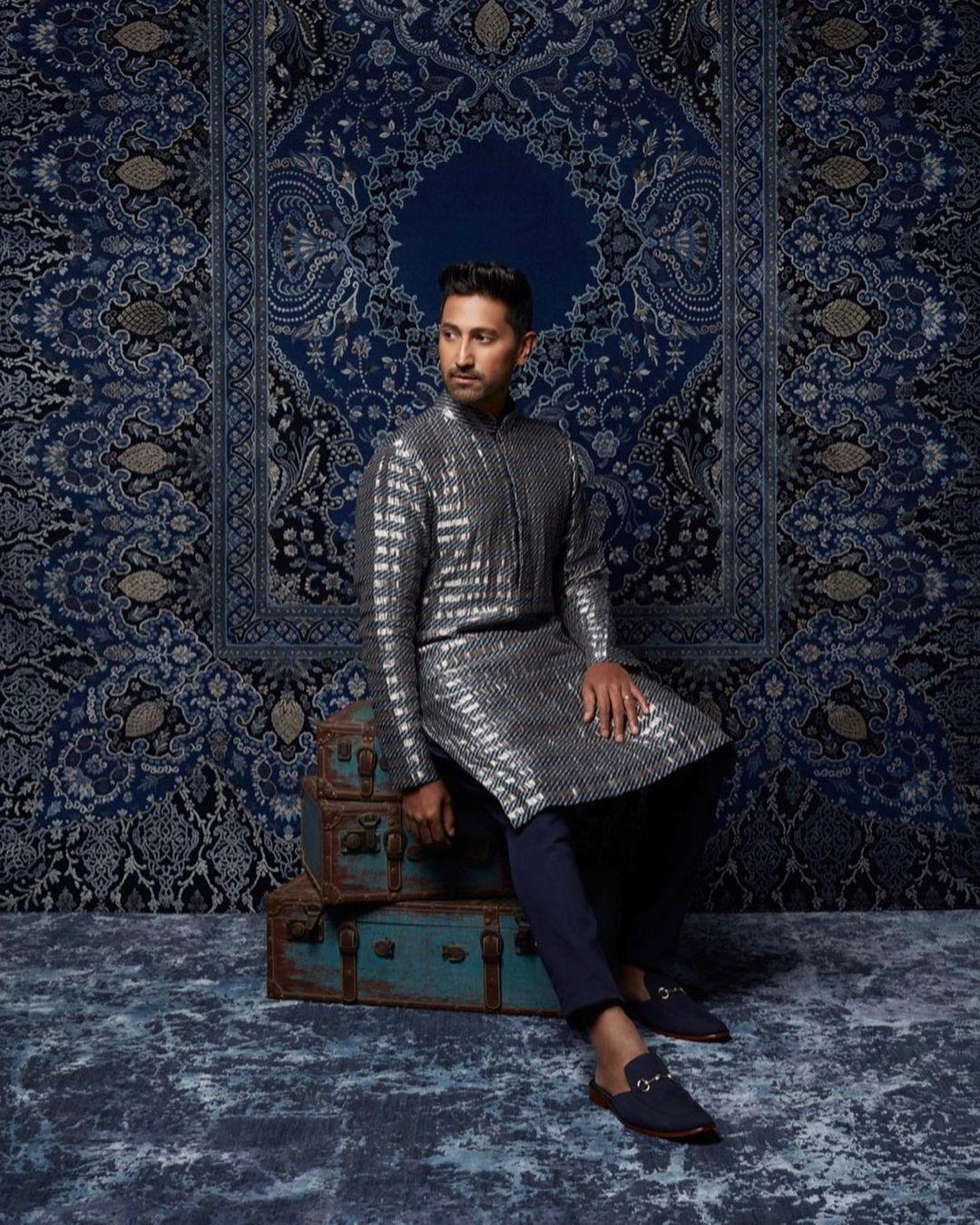 Image Credits - SVA Couture
This sky-blue masterpiece is ideal for the millennial's newly married men. The ensemble redefines understated royalty of abstract patterns and sequins. This compelling electric blue will help you ooze confidence on your first Lohri.
Printed Saree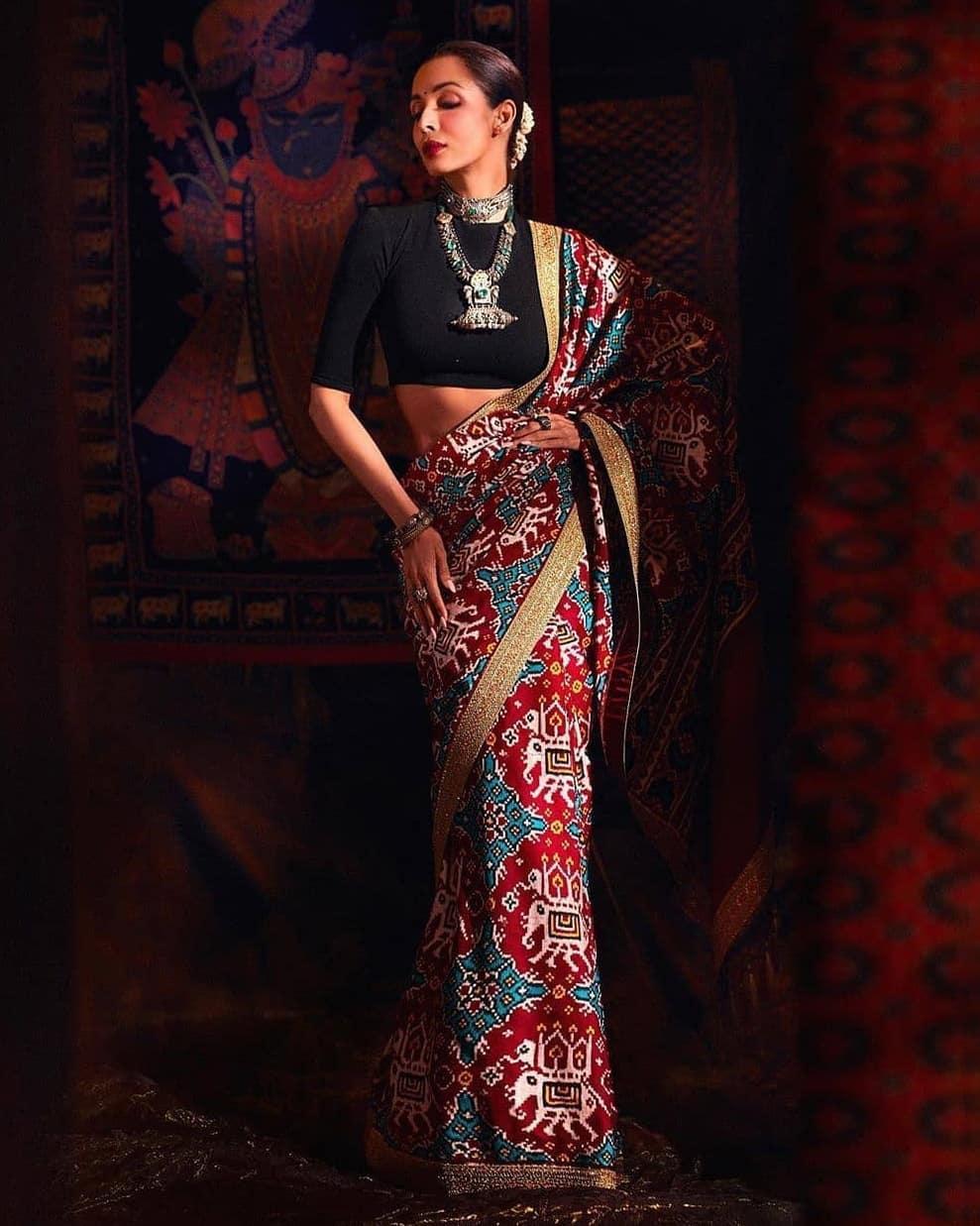 Image Credits - Sangeeta Kilachand
There is nothing more engaging than the stunning Sangeeta Kilachand masterpiece as it adds to the Lohri heat. However, the first Lohri after the marriage has its charm. It is time to adorn this saree and outfit yourself for a slay.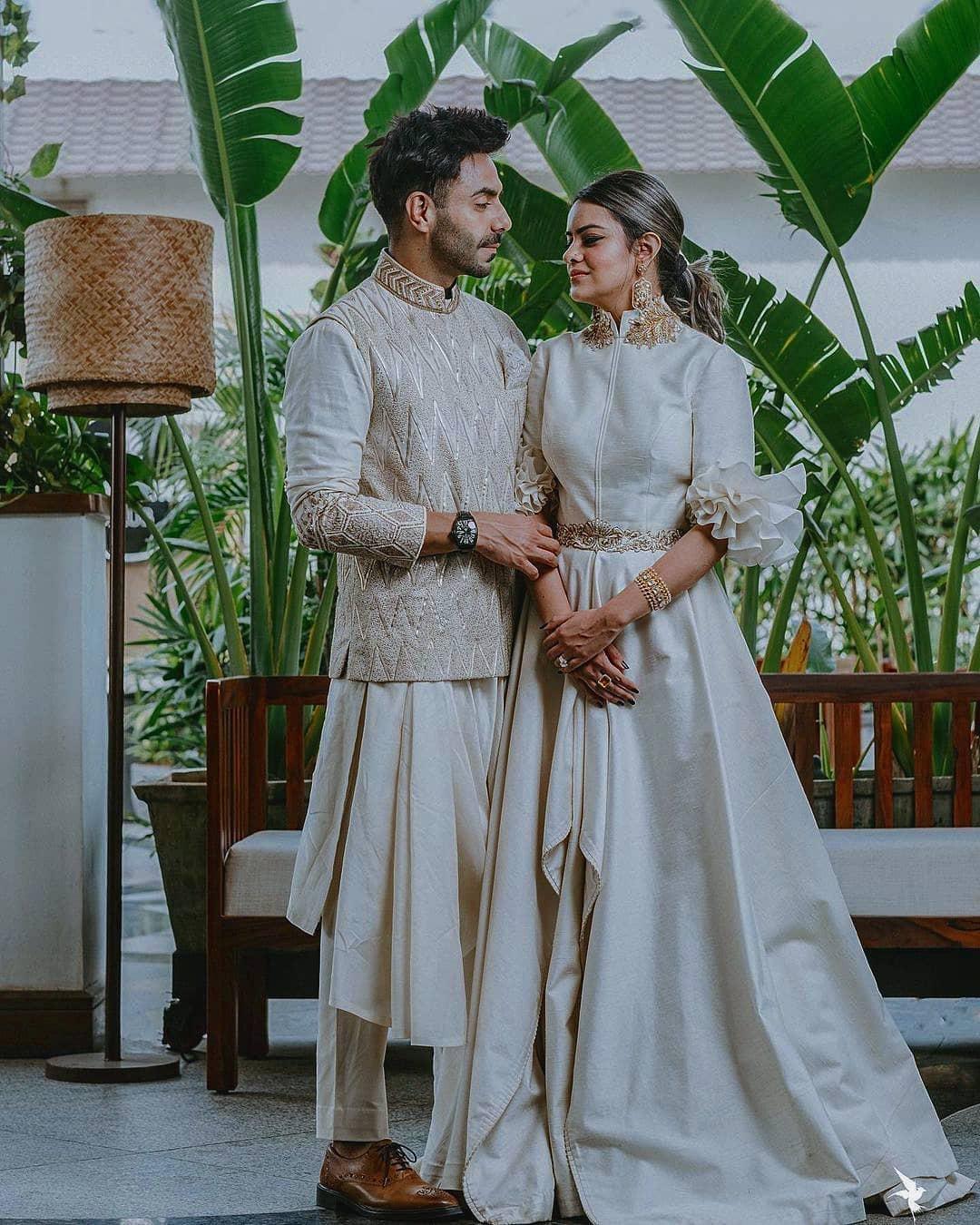 Image Credits - Shantanu & Nikhil
Aren't these designs enticing and alluring? Do let us know your favorite look from these curations! We wish you and your family a prosperous Happy Lohri 2022.