List of Wedding Accessories to Ante Up Attire of the Bride & Groom
You are getting married? Amazing! Shopping? Superb! Wedding Accessories? Confused! Here's your cheat-sheet on the list of 6 wedding accessories to invest on.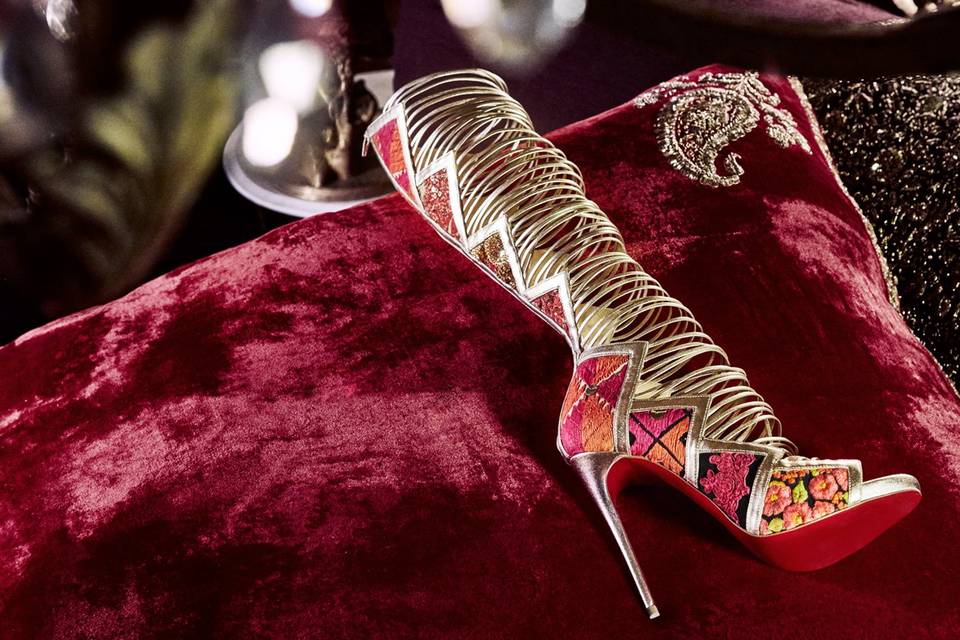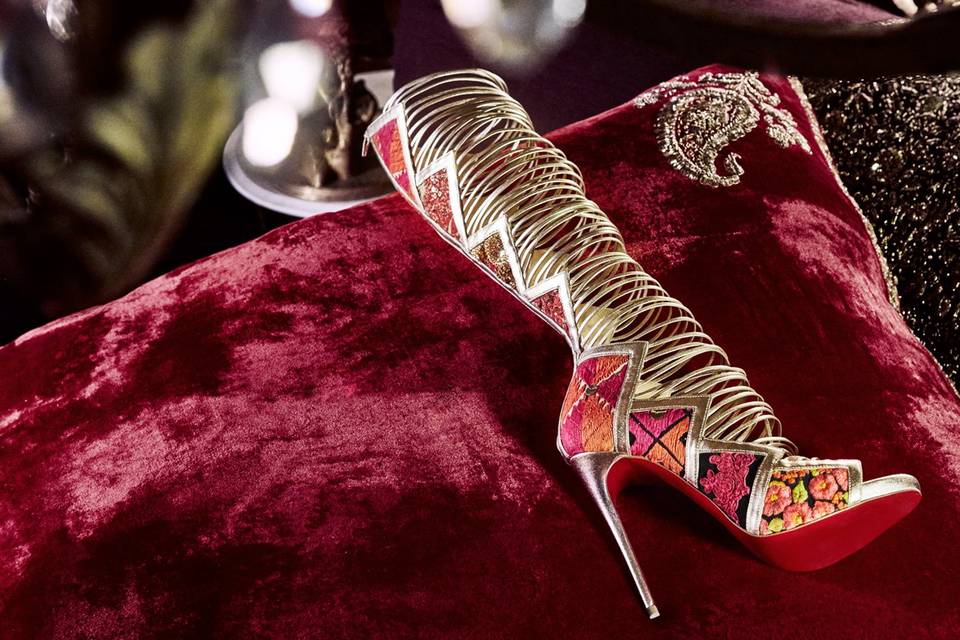 Image Courtesy: Christian Louboutin
Accessories play an important role in upgrading the style quotient of every apparel style. True to its importance, the list of wedding accessories too are very important to glamorise wedding trousseau of both the bride and the groom perfectly.
Which is why certain wedding accessories are a must to be present in the wedding wardrobe of the couple. There is a long list of wedding accessories that one can explore, but some basic wedding accessories are more of a necessity and go very well with every kind of Indian marriage and with all the couples like a charm.
Talking about these essential wedding accessories, we present to you a list of six wedding accessories that every bride should own and six wedding accessories that will ante up a groom's style as well. Take a look!
Heels For The Bride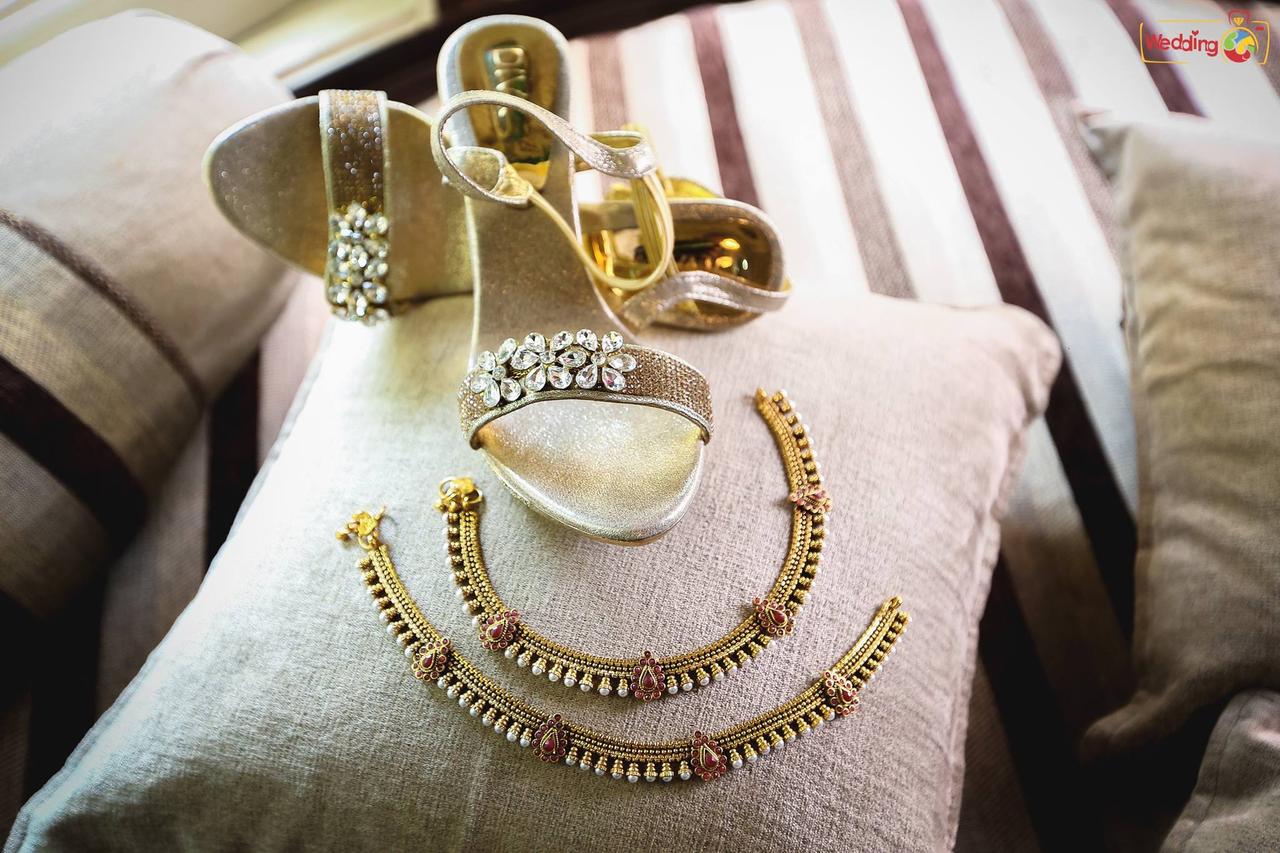 Image Courtesy: Wedding 365
The most essential among the list of wedding accessories for a bride-to-be is a pair of heels/footwear. While the focus remains mostly on finding heels that match the wedding lehenga or Sangeet suit very well, the balance should be maintained between opting for heels that are stylish but equally comfortable upon wear as well.
If you are confused, invest in basic shades of heels like gold, silver, black, white, grey and beige that will all go very well with every kind of ensemble. Also, keep a pair or two of flats handy at all times, in case your feet start to hurt and you want a shift to flatter and more comfortable pair of wedding footwear.
Purse For The Bride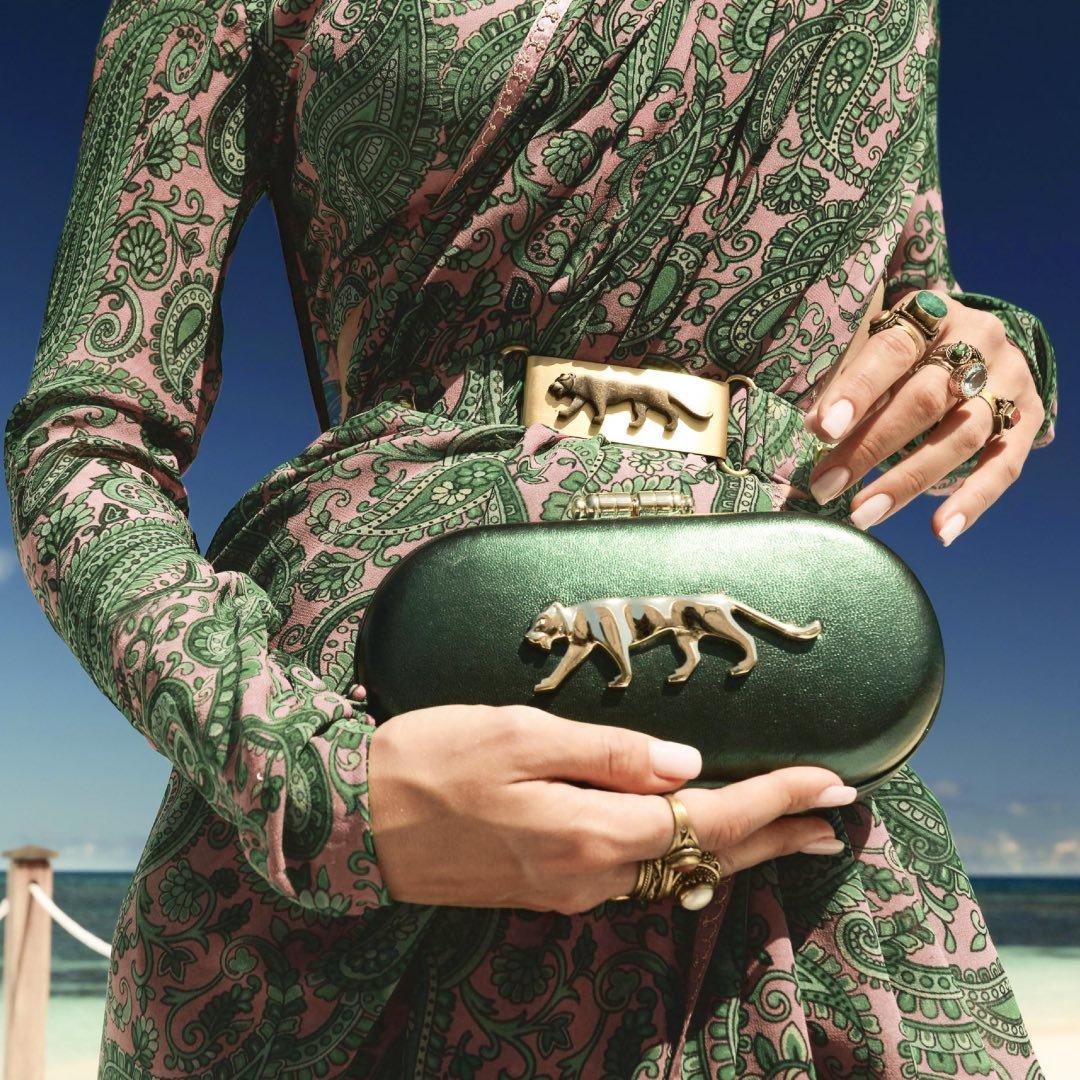 Image Courtesy: Sabyasachi Accessories
Now a bride might be occupied attending to all the guests and being 100% present at all her wedding functions, but still carrying around or having a purse around as one of the list of wedding accessories is a must. You can keep your smartphone and makeup essentials in the purse, making all of these things available to you even when you are busy shaking a leg or posing for the shutterbugs at the wedding.
Sunglasses For The Bride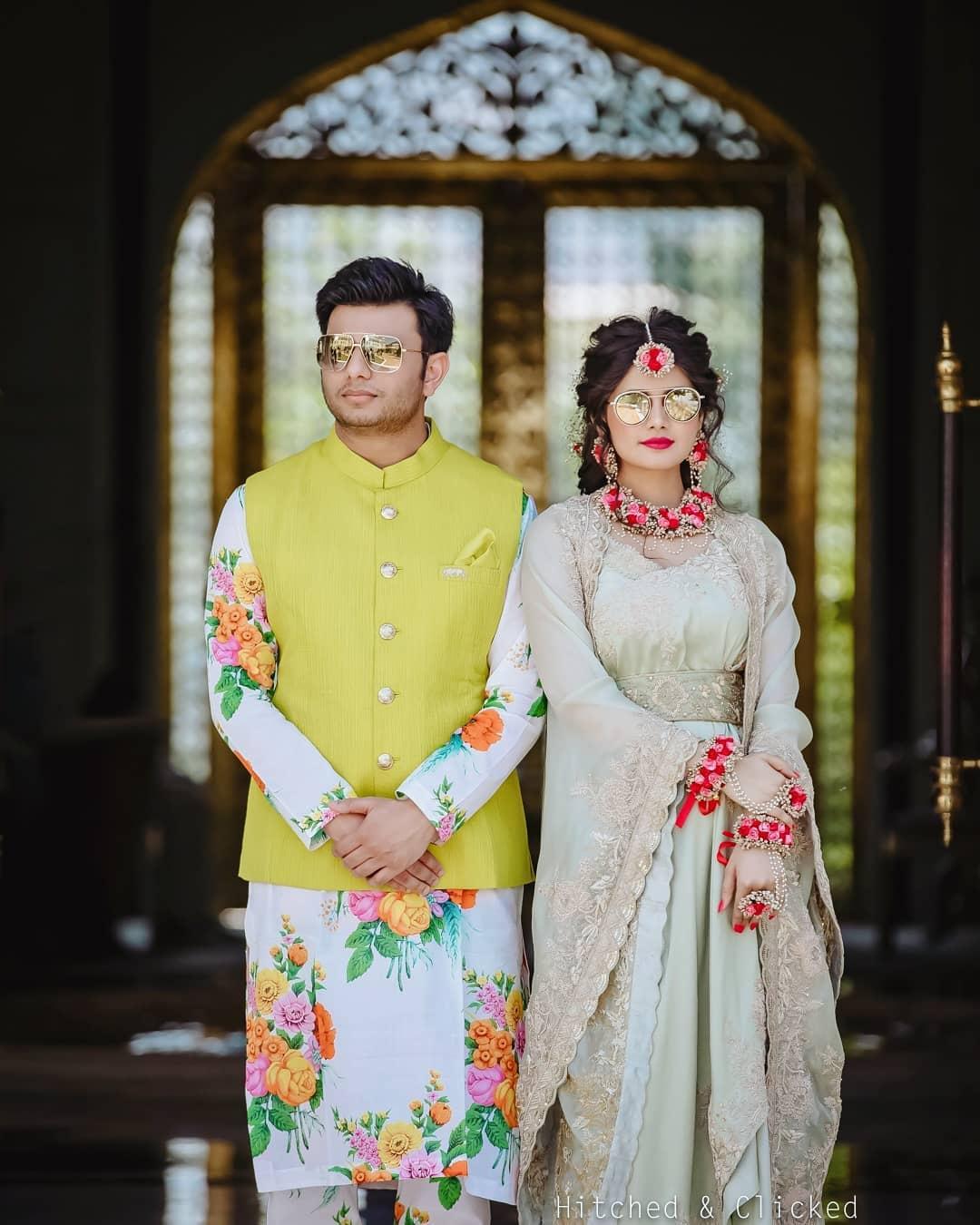 Whether you have any wedding functions planned for the day or not, you still need a pair or two of sunglasses as part of your wedding accessories essentials. These will not only protect your eyes from the harsh sun but will also make you look like a 'swag queen' at your Mehndi or Haldi function as well. Black aviators or mirrored round sunglasses are much in demand at the moment.
Jewellery For The Bride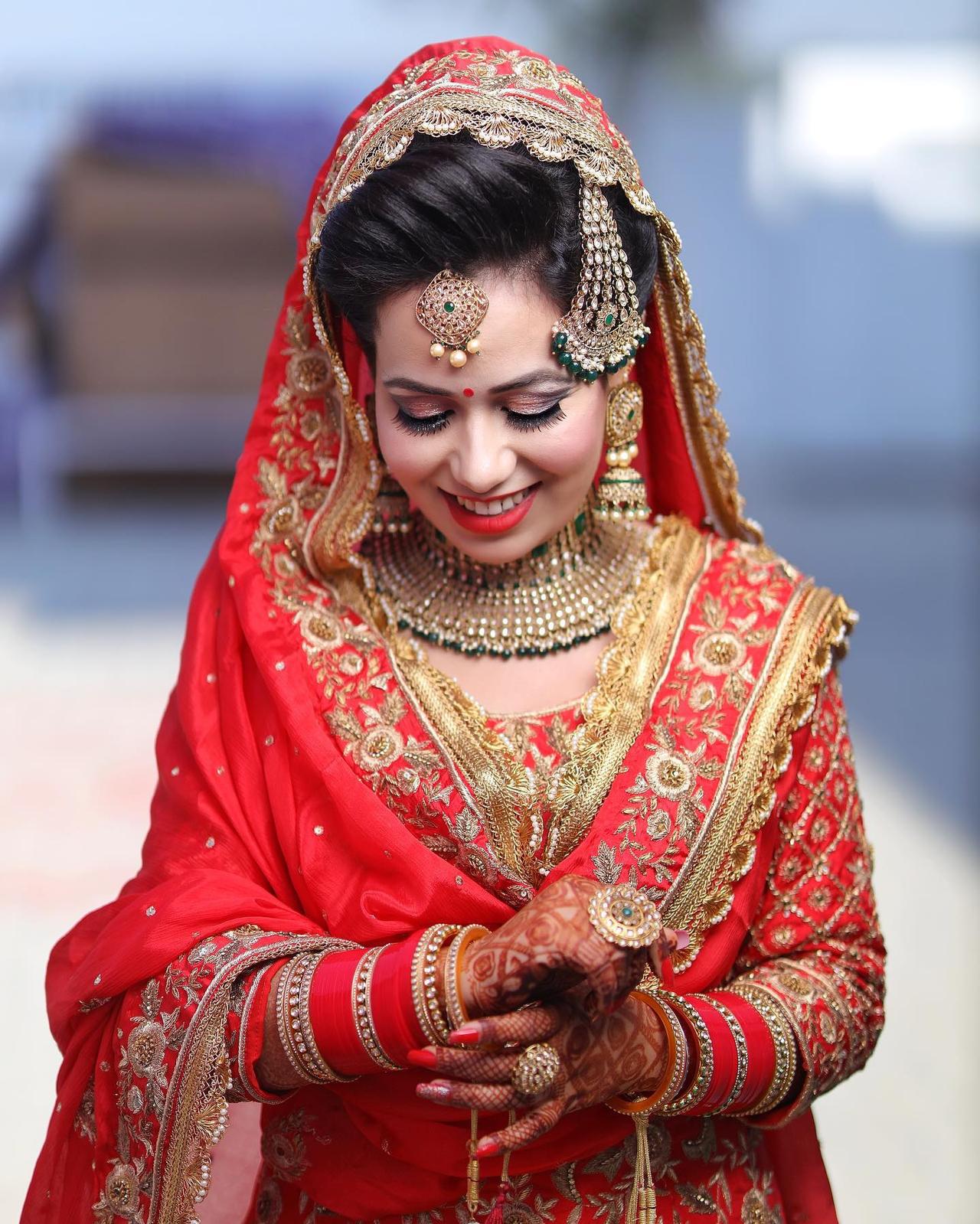 We can call jewellery as the queen of list of wedding accessories, something which no Indian bride can do without at her wedding. Jewellery as a part of the list of wedding accessories includes statement necklaces, statement and basic earrings, Nathni, Maang Tikka, Passa, Haath Phool and cocktail rings. Depending on the region of India, some traditional jewellery too, gets added to the list of wedding jewellery for the wedding.
Bangles For The Bride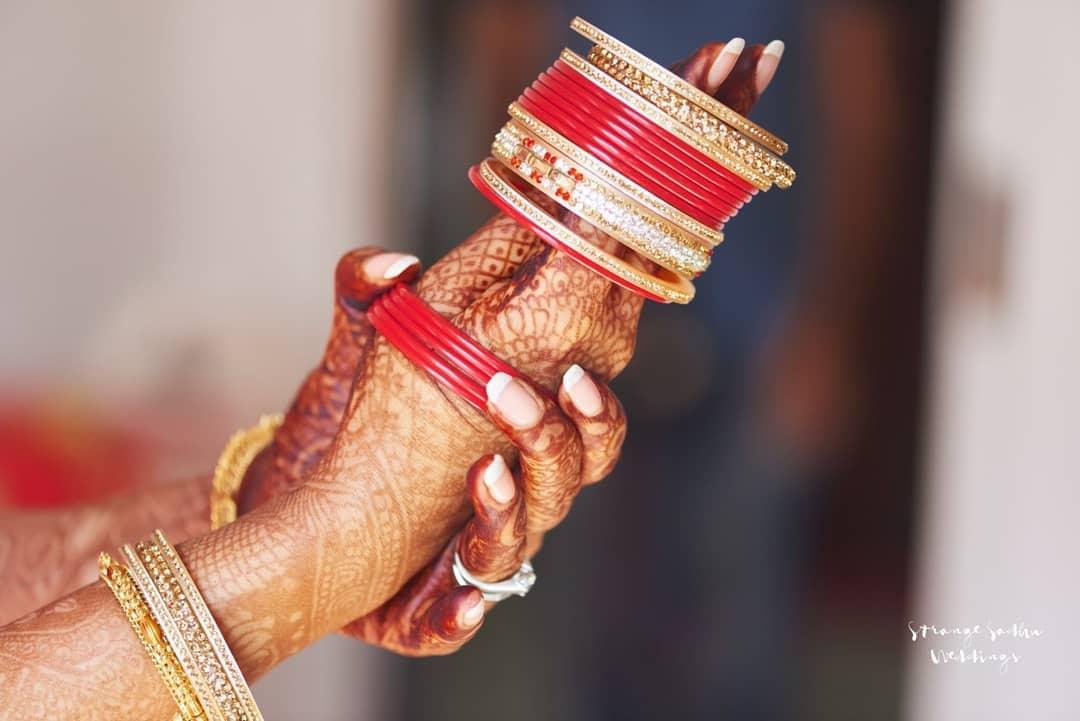 Bangles are an essential part of the list of wedding accessories or Shringar that every married woman adorns at the wedding and after that as well. Whether you are looking at wearing Punjabi Chura or simply wish to stack up on glass bangles in different colours to match your wedding ensembles, bangles are a must. You can also decorate bangles with Latkans to make them look more wedding ready for the D-day!
Hair Accessories For The Bride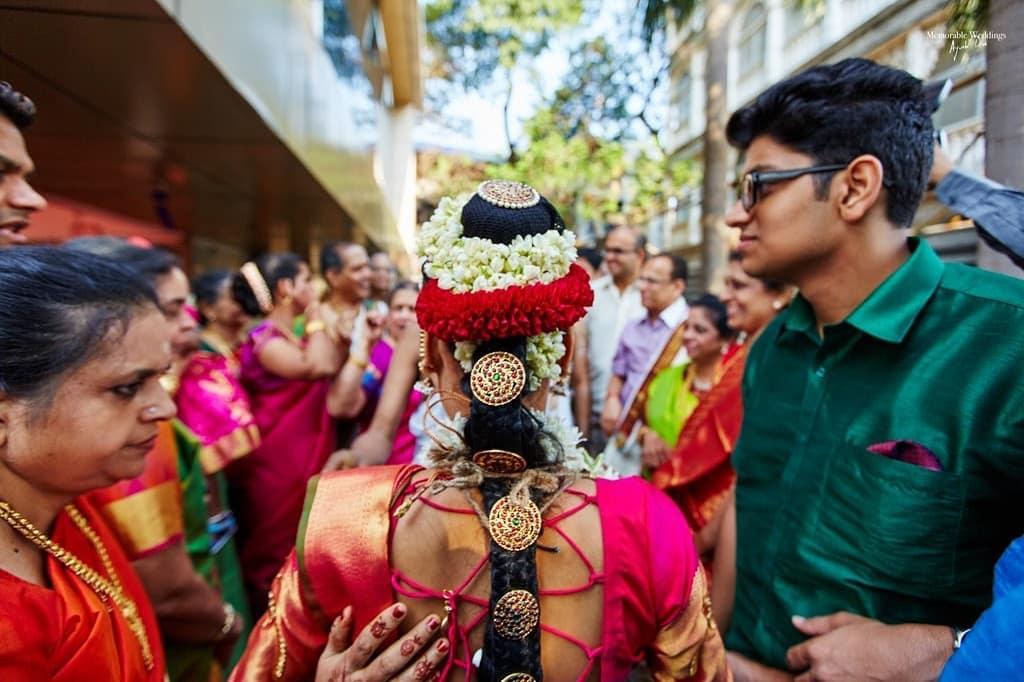 Fancy glittery bobby-pins, Ambada pin, long hairpins for the bun, rosebuds and Gajra are some of the hair accessories that are a must to invest in as part of the bridal wedding accessories. All of these accessories will beautify the look of your basic to artistic hairstyle, making it look appealing and ideal for bridal wear.
Turban For The Groom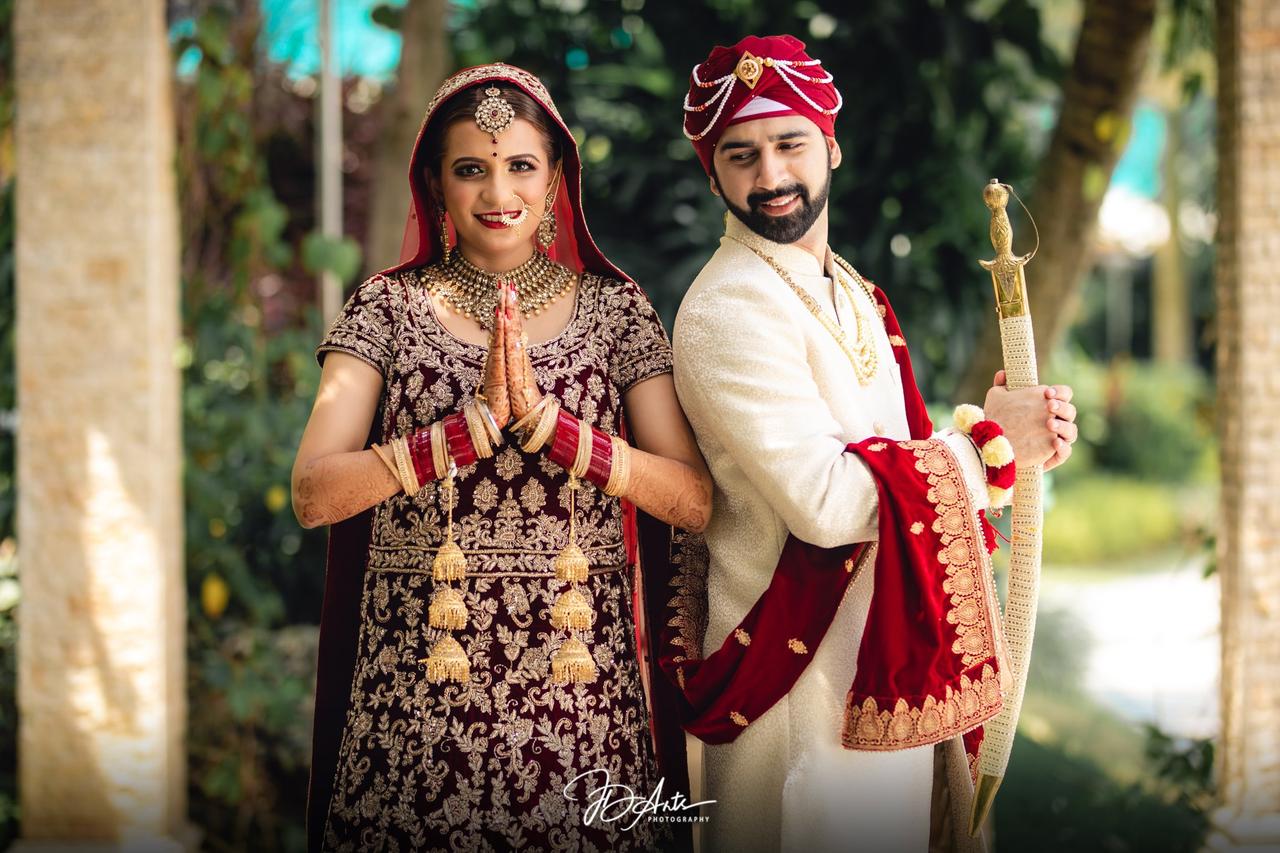 Image Courtesy: JD Art
Turban has many names in India. For most of the Indian regions, a turban for the groom-to-be is a must. Hence, turban tops our list of wedding accessories that every groom-to-be should own. Turban in India is known as Safa, Pheta, Pagdi and Dastar to name a few. With the on-going fashion trends, grooms can often be seen decorating their turbans with either a brooch or a faux-feather to go well with the wedding look.
Brooch For The Groom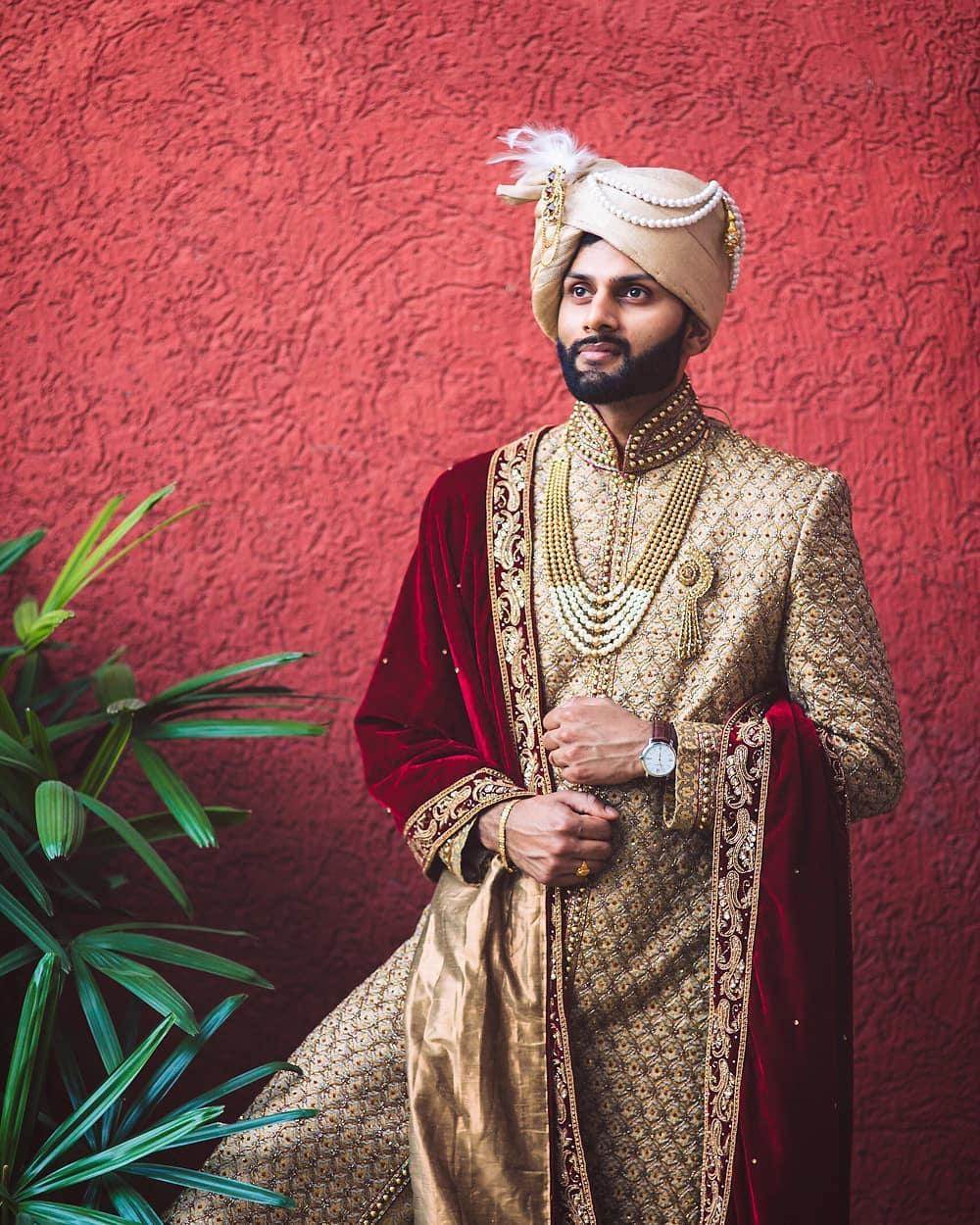 Speaking of brooches, they are the finest piece of jewellery that every groom-to-be should invest in for the wedding. Brooches, when worn on the breast pocket area, are meant to add royalty and glamour to a groom's wedding ensemble. There are plenty of fashion brooches to precious brooches available in the market, exclusively designed with reference to the Rajas and Kings of the past, for the grooms of today.
Shoes For The Groom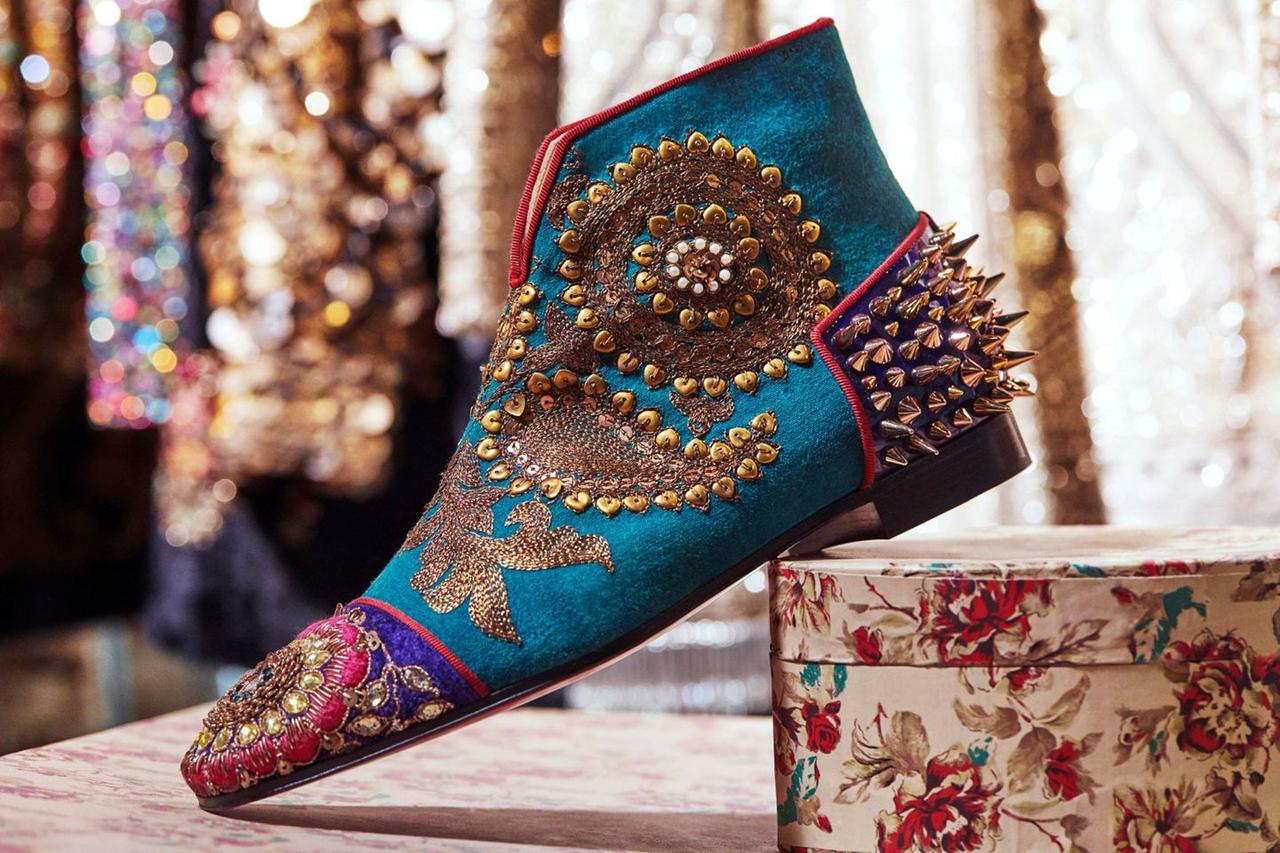 Image Courtesy: Christian Louboutin
Shoes are one of the essential list of wedding accessories that require proper assistance and attention of the groom at the time of purchase. A groom should ideally invest in a few pairs of Jootis, some English shoes like the Oxfords and a pair of new flip-flops that will go very well with the messy Haldi function and a pool party gathering as well. Nowadays, Indian designers offer the option of customising Jootis of the groom to match the style of their Sherwani perfectly. If your designer is offering such services, then we suggest that you grab it!
Watch For The Groom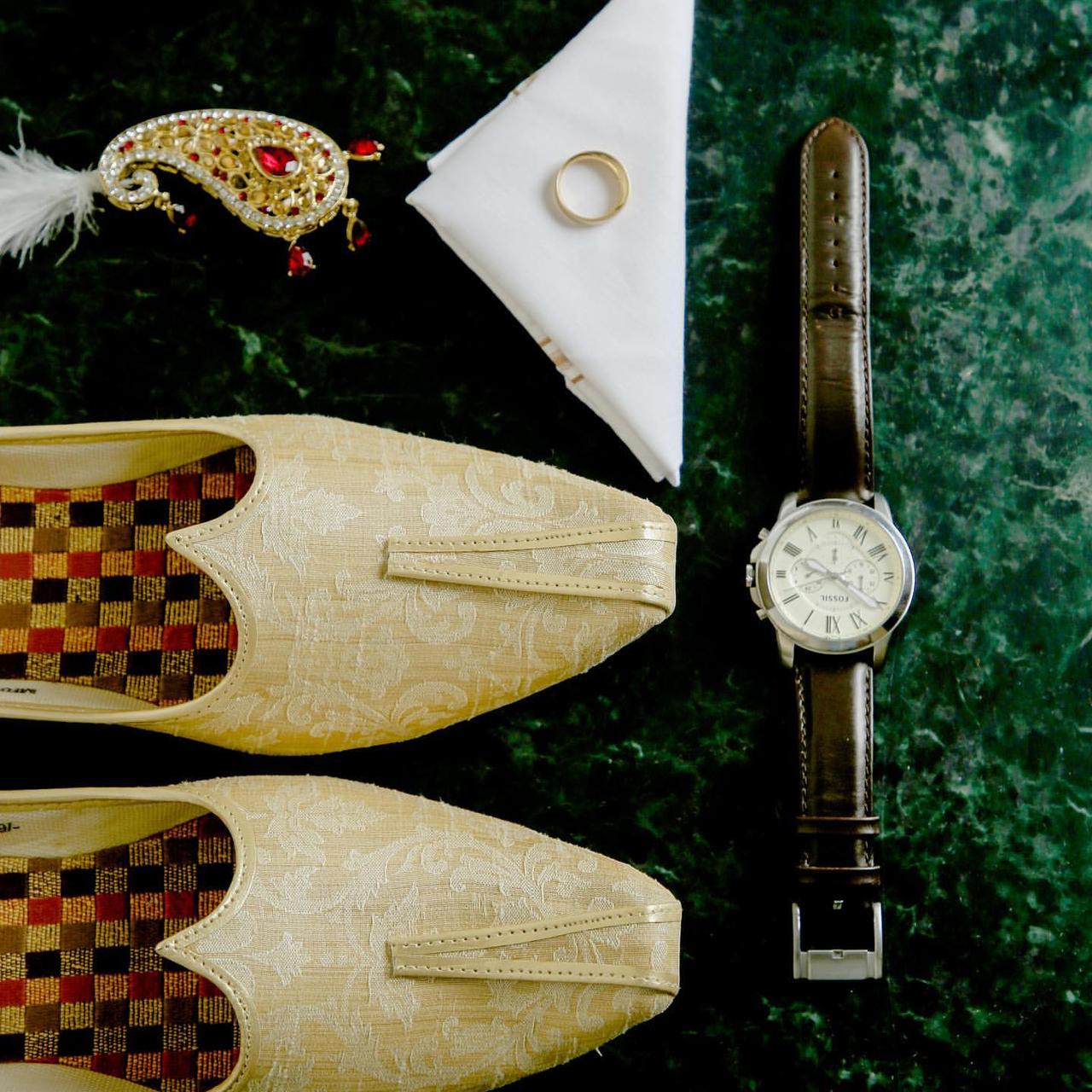 Adorning a wristwatch makes a groom-to-be look suave. The best part about investing in a stylish looking wristwatch is that it goes very well with both Indian and western wear. Which means that a watch will complement a Safari suit, Kurta with Nehru Jacket and a shirt with pant, as much as it will complement a Sherwani with Churidar pants flawlessly. There is plenty of stainless steel to leather-strapped wristwatches available in the market which are ideal for a groom's wear.
Sunglasses For The Groom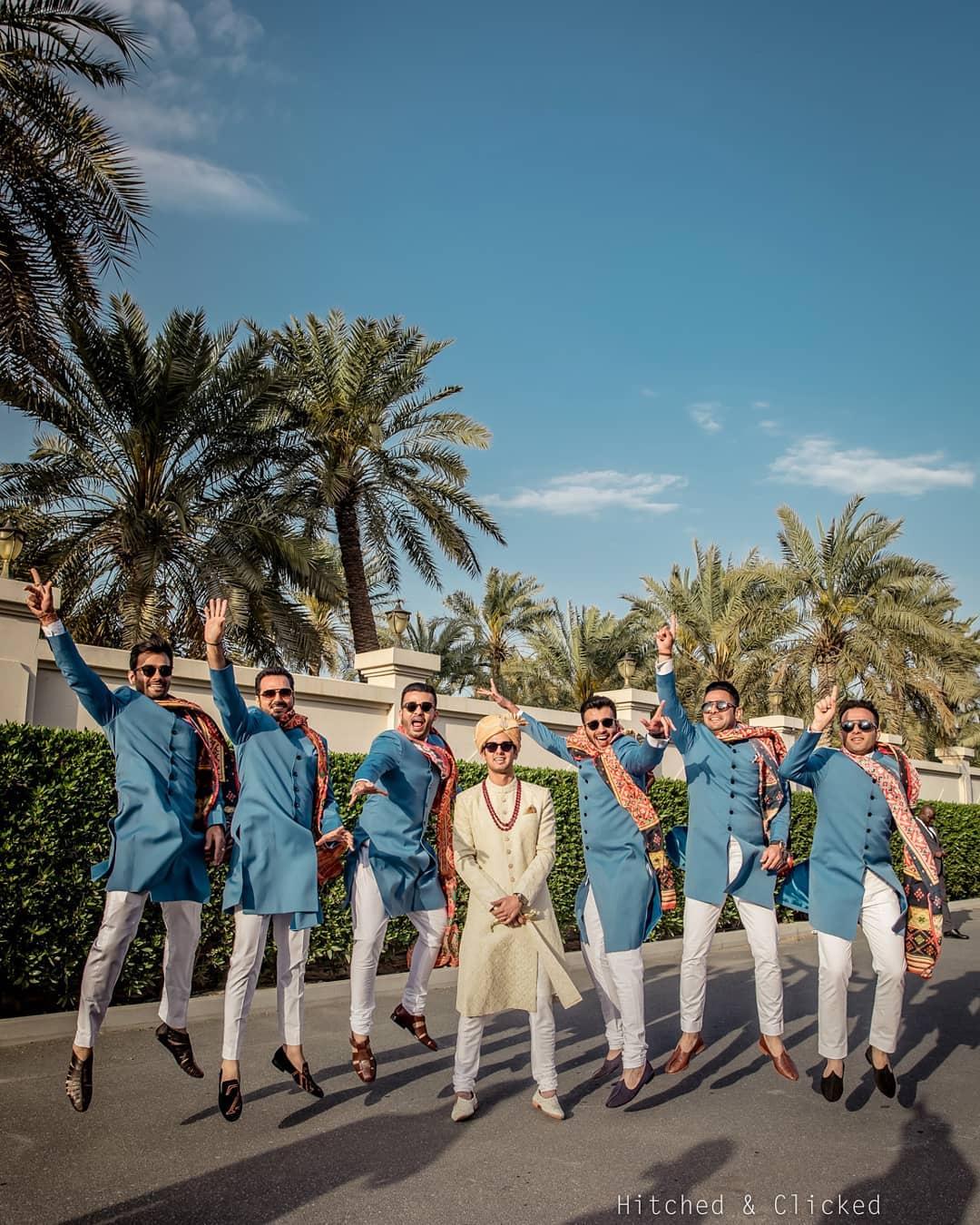 Just like a bride-to-be needs a pair of sunglasses as part of her list of wedding accessories, a groom too should have a pair or two of sunglasses to match well with all of his day-wear outfits. Wayfarers have become one of the most favourite list of wedding accessories of the grooms of today, making them high in demand and higher in trend. You should look for ebony black and non-mirrored Wayfarers to match with the wedding ensembles.
Necklace For The Groom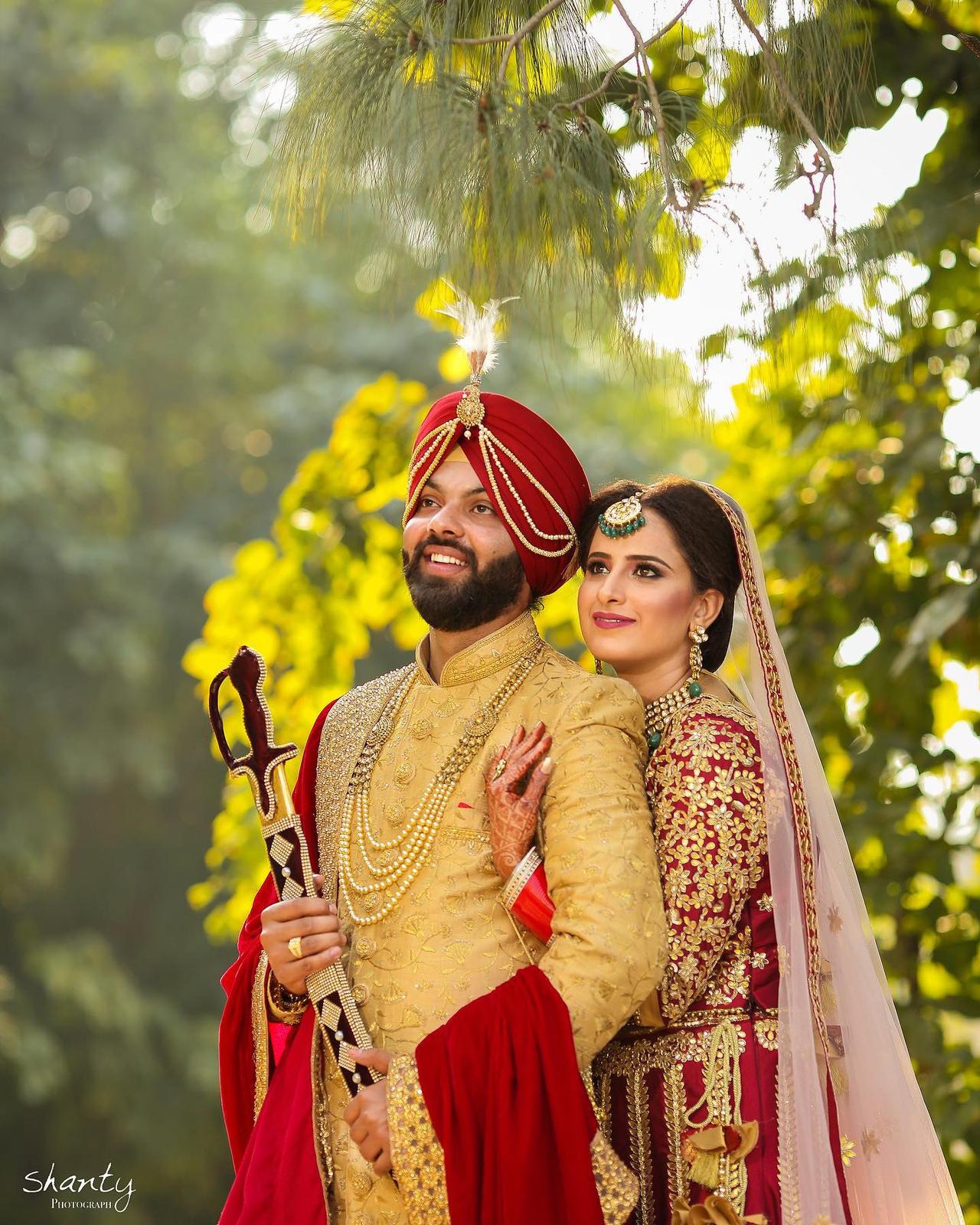 We are sure that men are not much keen on wearing jewellery, forget wearing a necklace on a regular day. But matching a pearls necklace with the wedding attire, like a Sherwani, has become a necessary style trend in India now.
Grooms can opt for single toned pearl necklaces or dual-toned pearl necklaces with a few diamonds decorating the necklace further, to go well with the wedding wear. Depending on how heavy a necklace you wish to adorn, you can opt for multi-layered to single strang of pearl necklace to wear with the attire.
Scribble the names of these lists of wedding accessories on your to-buy list and make sure that you have them all in order much in advance of the wedding. These wedding accessories will help you accessorize outfits for all of your wedding functions as well.
Which means that you can go through this same list of wedding accessories to prepare looks for all of your wedding functions perfectly. We suggest that you go bulk shopping for these wedding accessories and stock up on 2-3 pairs of heels, 2 pairs of sunglasses, multiple jewellery designs, a couple of shoes for men and other such accessories, to help you get through all the wedding functions looking your fashionable best with elan!
Comment below and tell us which of these wedding accessories are your favourites and why.