The Only Lavender Outfits Edit You Need For Your Bridal Look
Lavender outfits are the hottest trend this season but does that mean that this hue has a place in Indian weddings? Let's find out!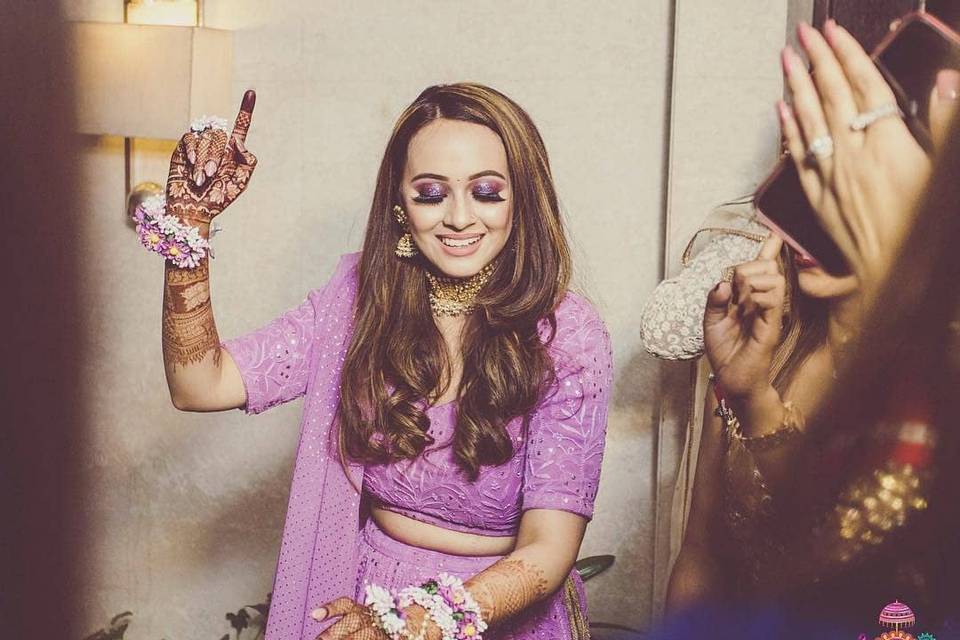 The colour lavender represents spring and rebirth, making this an ideal hue for a bride about to enter a brand new phase of life. While its more dominant cousin, purple, is associated with power and authority, lavender brings a sense of femininity and youthfulness to the table.
As this is a light, almost pastel shade, it makes the most sense to wear it during day events. However, since pastel hues are trending at the moment, modern brides can get away with wearing lavender outfits at night too, provided the styling is perfect!
In this article, we're talking about the different lavender outfits that you can wear to different wedding functions!
1. Light Kurti
A Kurti with a salwar or churidar is one of the most comfortable outfits you can wear, making this apt for daytime ceremonies like the Mehndi or Haldi where the priority is more on comfort rather than crazy fashions. Make sure you pick an outfit that lets you breathe while having any of these sacred pastes applied!
2. Lavendar lehenga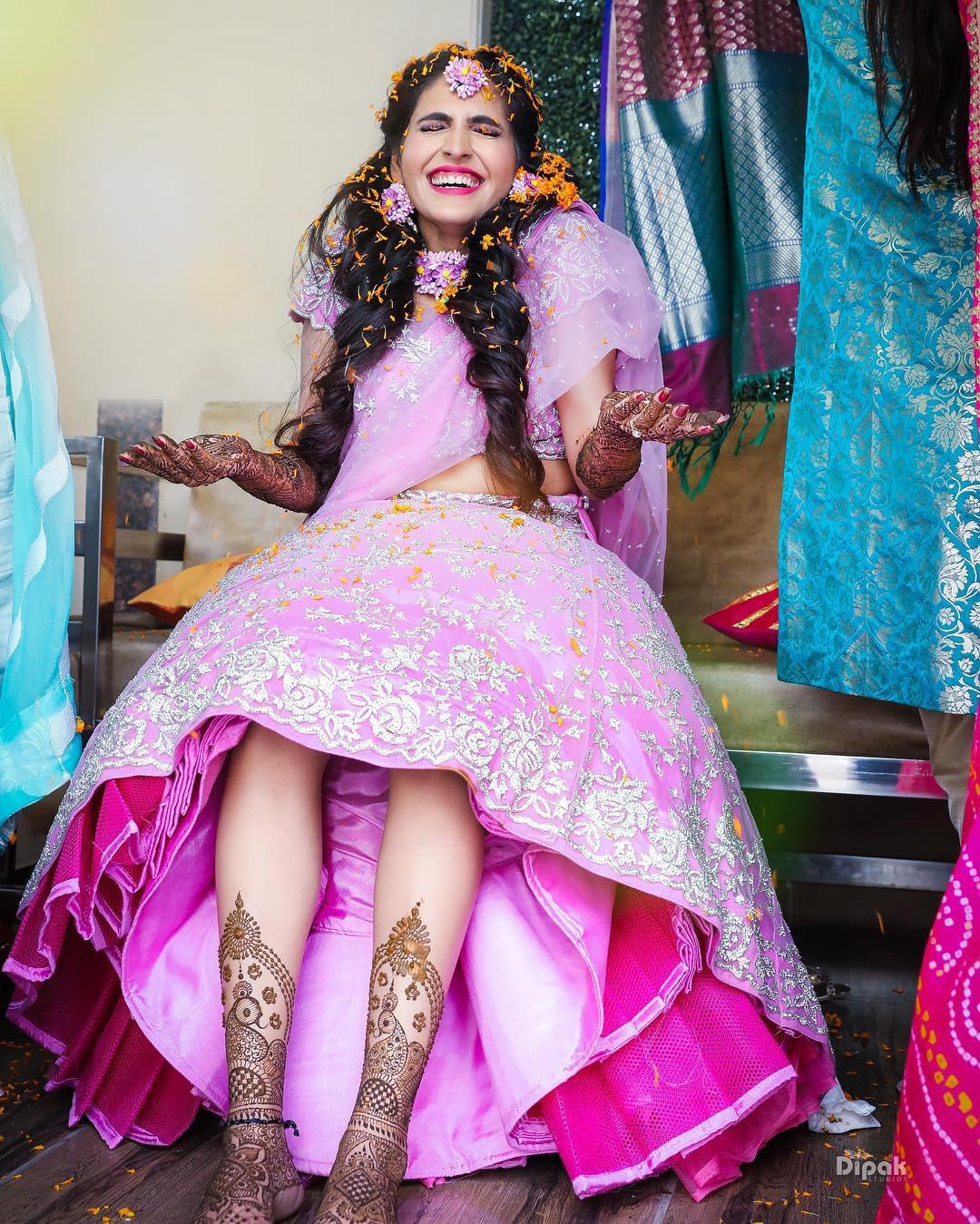 When it comes to lavender outfits that can help you stand out, a bridal lehenga is definitely a top contender! Pick lightly embroidered fabrics and a sheer dupatta for a great daytime look. This particular ensemble works especially well for summer weddings as its bright and airy. Pair this with a diamond set and you'll look lovely!
3. Plain gown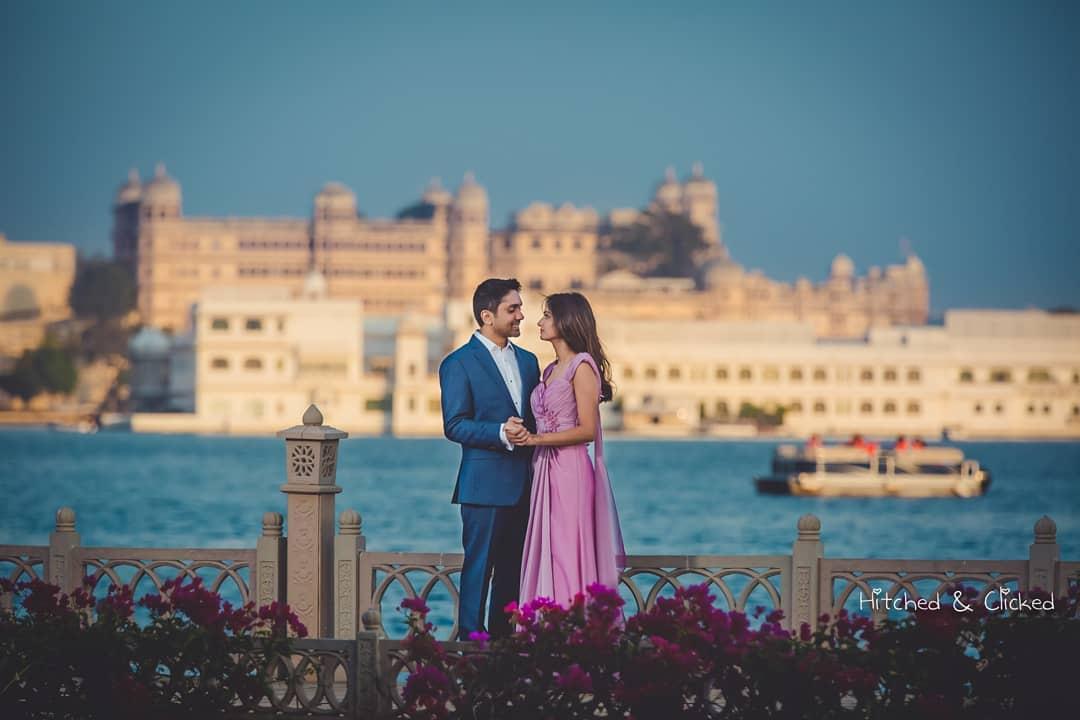 A well fitted and light gown can work as a stellar outfit for a bridesmaid. Pick something with light ruching so that you can accentuate your figure, and based on the cut of the neckline, you can either wear your hair up or in a fishtail braid to enhance the girly vibe. Such lavender outfits work well for the Cocktail night.
4. Printed lehenga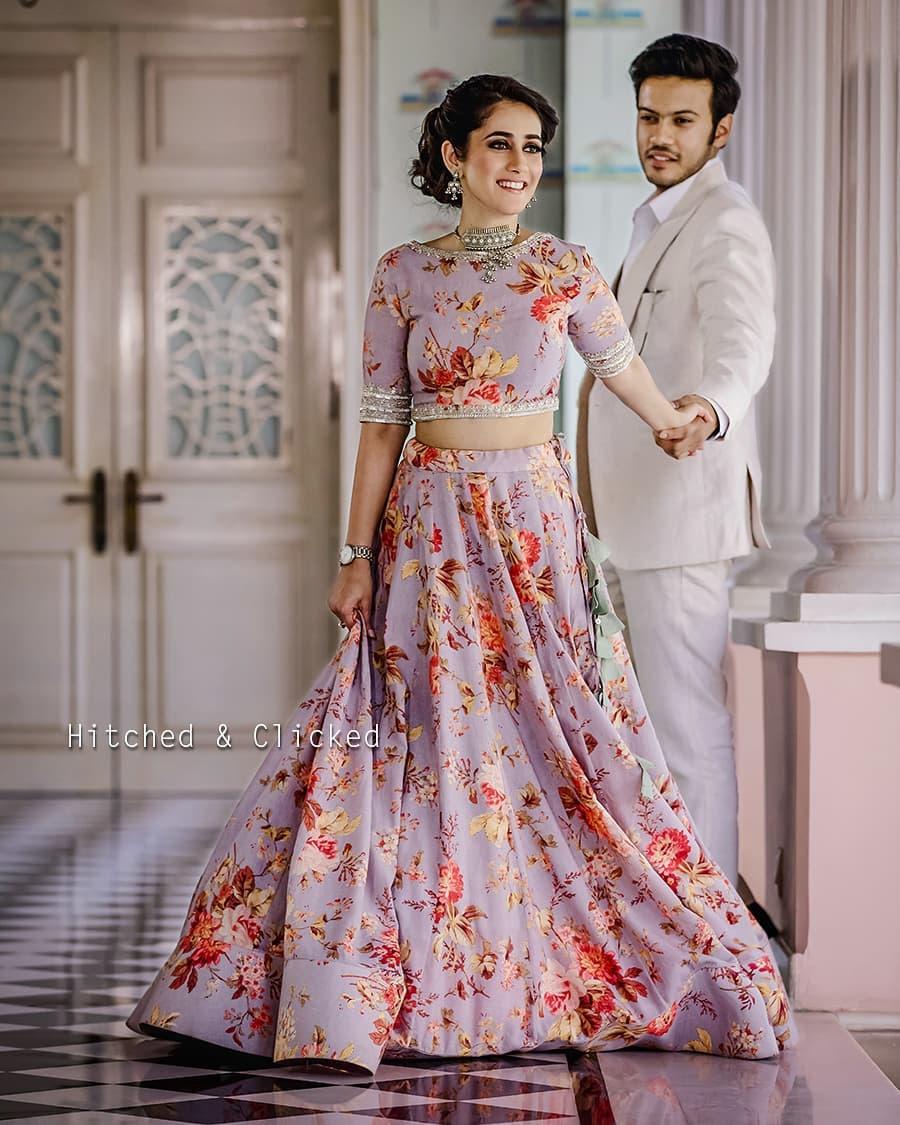 Contemporary brides are ditching heavily embroidered lehengas for their printed counterparts for two reasons. The first is that these garments are often lighter on the pockets. The second is that there's a lot more versatility that one can find when it comes to printed lehengas. If you're a quirky bride, you can seriously go nuts getting equally quirky lavender outfits designed!
5. Gauzy lehenga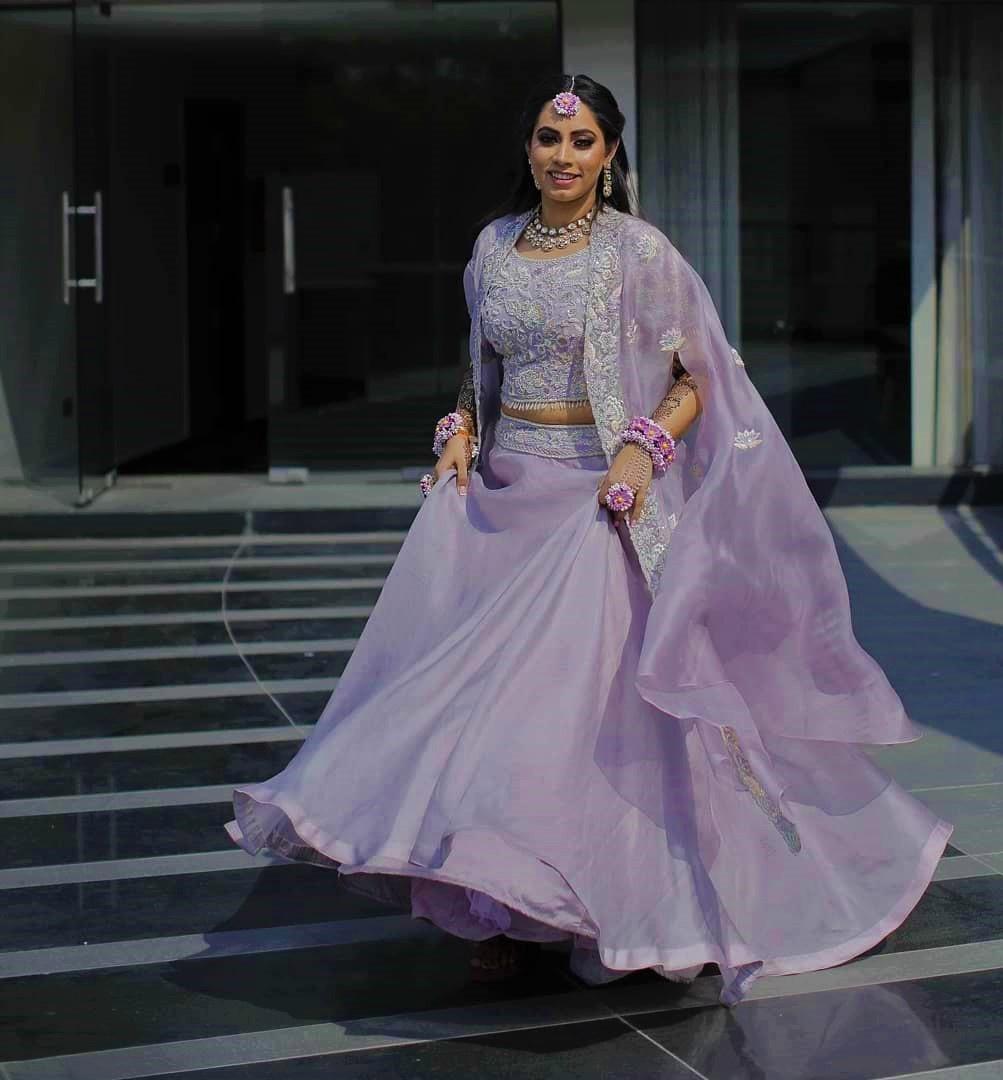 Gauzy fabrics are perfect for the summer heat and can look stunning during day events because of the way light shines on them. These lavender outfits are perfect for the Mehndi as you will definitely look stunning. If you're having a day wedding, this outfit can work for that as well, but you'll need to accessorise heavily to make it worthy of your bridal dreams!
6. Lavender Gown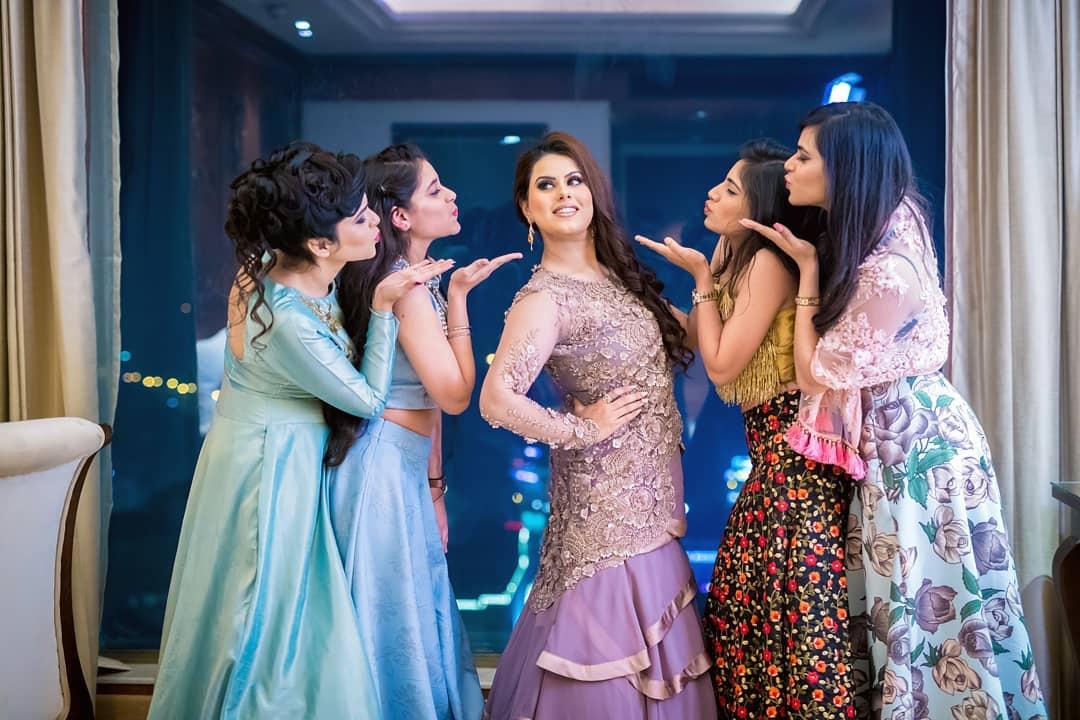 Of course, when it comes to the Cocktail party, you must bring your fashion A-game. A light lehenga with a minimalist vibe doesn't really work for a large scale event like a Cocktail night or Sangeet. A heavily embroidered gown, on the other hand, can be a great outfit for your Sangeet as such ourfits definitely bring up the glam quotient.
Go with contemporary jewellery pieces when you're wearing a gown as a Kundan set paired with a western outfit can look rather odd!
7. Peplum gown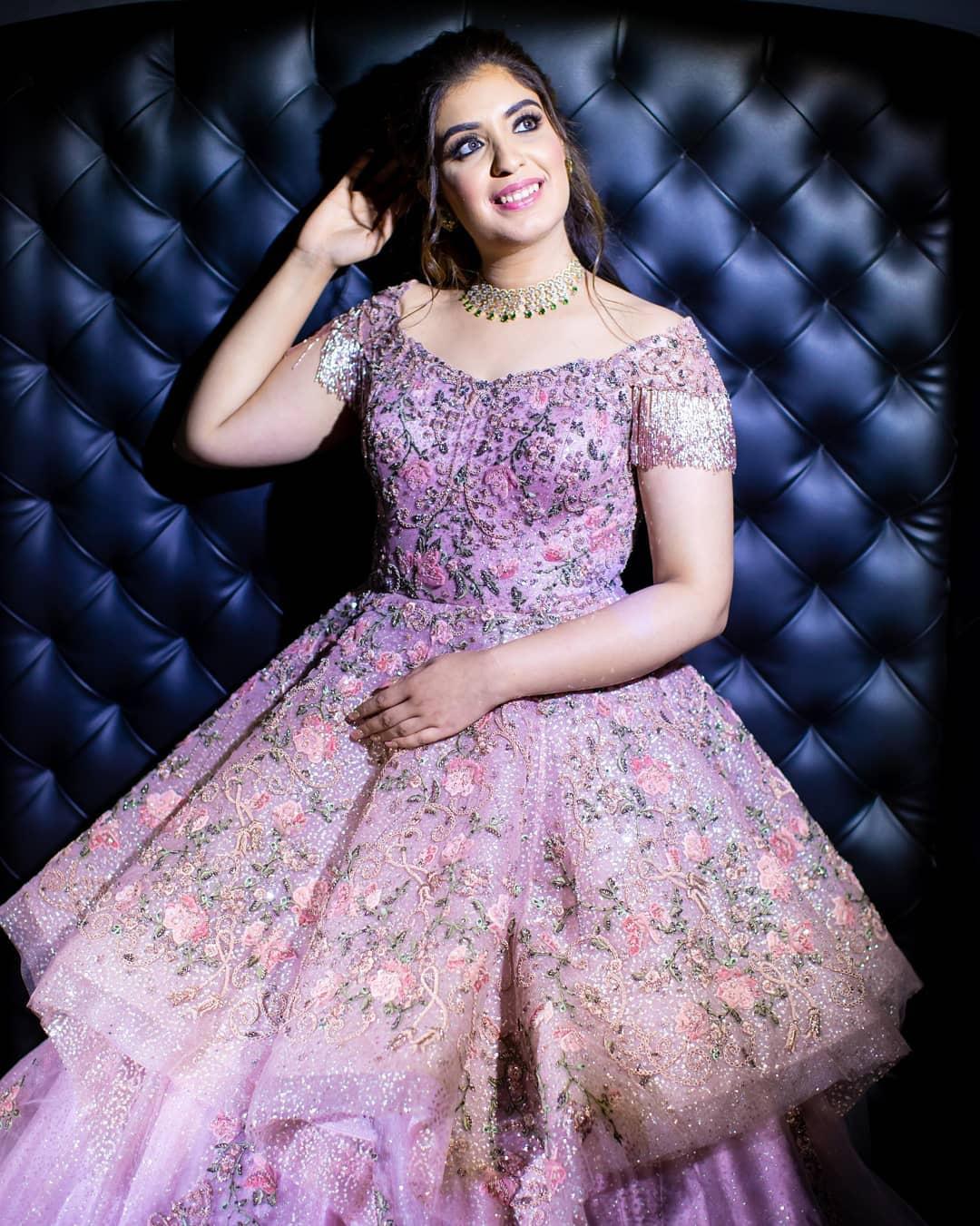 If you want lavender outfits that are crafted keeping in mind current trends, then go for cuts and silhouettes that reflect these modern times! Peplum silhouettes, though not the newest around the block, are still quite popular and are great tools in your fashion arsenal. This is because these silhouettes can be used to both, hide or enhance curves, depending on the way that you use them!
When the garment demands so much attention, you must make sure that your hair stays out of the way. This is because a voluminous hairdo along with a flowy silhouette can sometimes be a bit much.
8. Falguni Shane Peacock Gown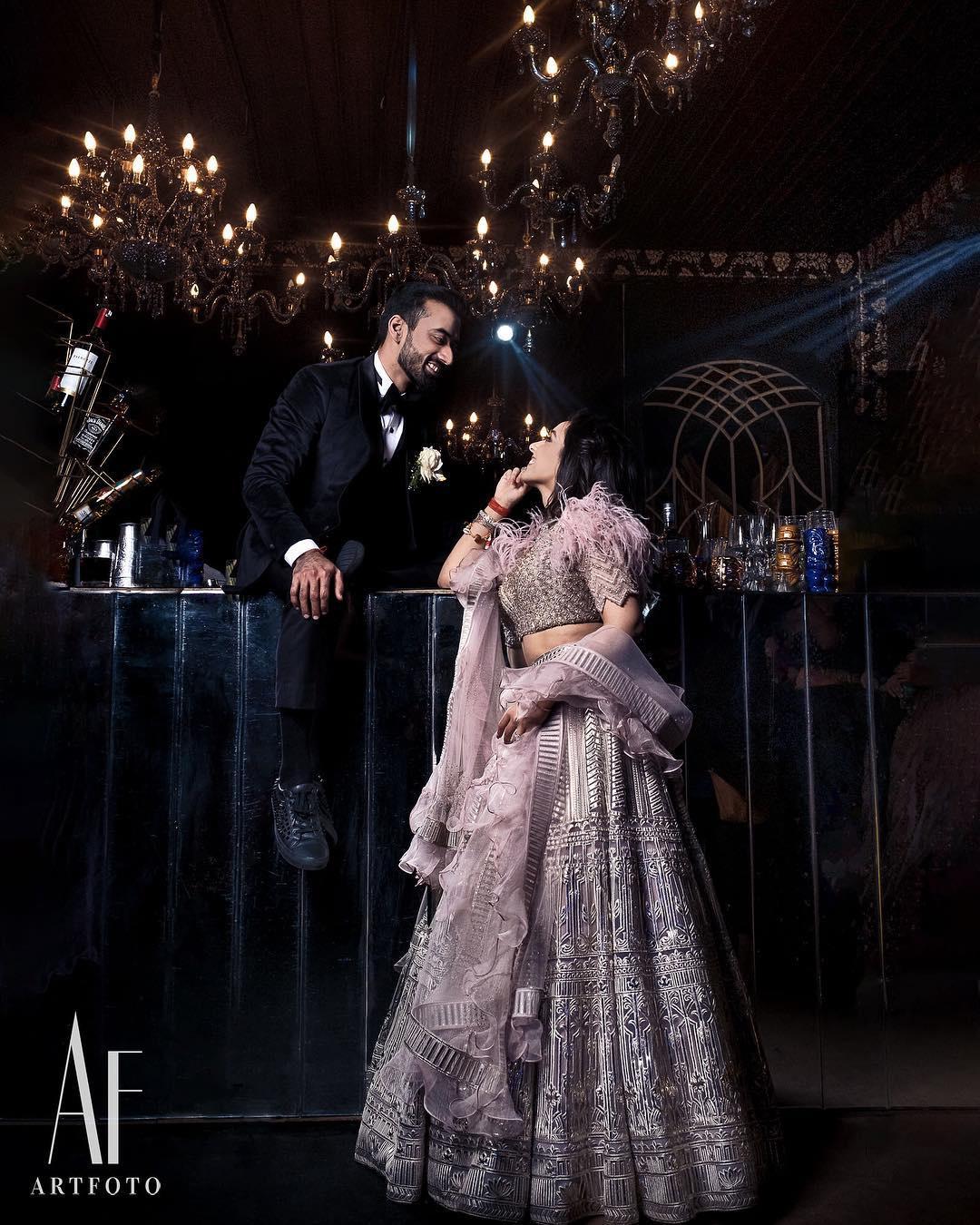 Finally, let us end this list with a designer garment! You cannot discount the big names when looking for lavender outfits and this piece from Falguni Shane Peacock perfectly exemplifies how this light pastel shade can also work for night events. This garment has a silver tone so you can use liquid glitter eyeshadow in the same colour family to create a cohesive look!
With more and more brides picking lighter shades over traditional jewel tones, we can safely say that you will not be making any fashion faux pas by picking lavender outfits! Be careful with your styling – while gold tones look great with deep purples, they can wash out lavender outfits and even your skin tone (if your undertone clashes with it). Opt for silver jewellery instead. Additionally, floral jewellery and beaded necklaces can also work quite well with such a look.
Not sure whether you can perfect your makeup in a way that matches these pastel tones? Get in touch with these makeup artists!