All the Latest Saree Trends in India You Ought to Check Out Now
Love to don a saree for any ceremony at a wedding? Well, here we have the latest saree trends in India that women love. You can wear them too!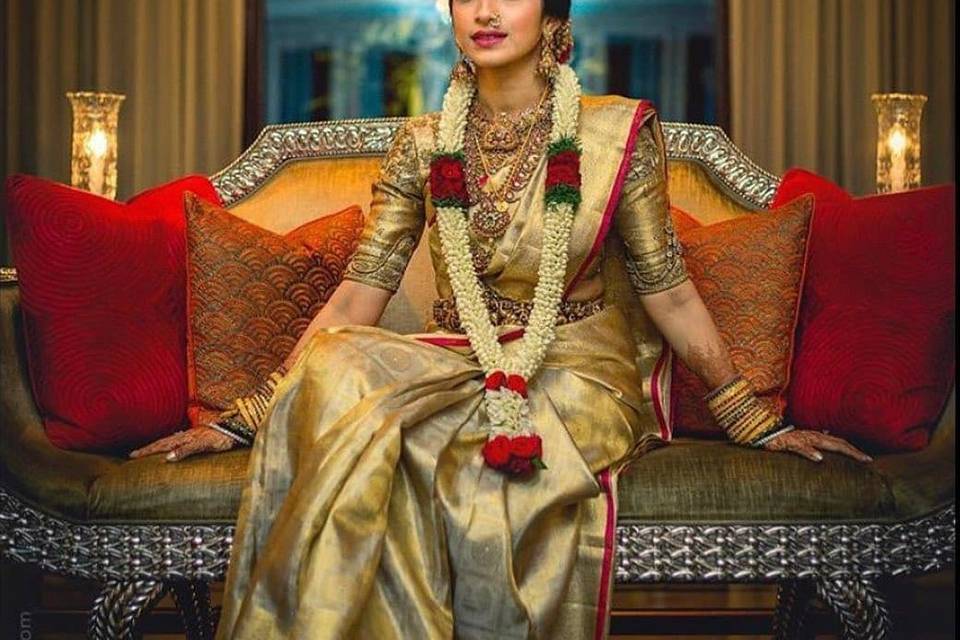 Women all over India, from every region and religion, love to wear a saree. They feel beautiful and confident in this classic ethnic garment. With the saree being one of the most glamorised outfits (thanks to Bollywood), there is not a single woman out there who does not fantasise about wearing this garment to a formal event. Think about it. Weren't you super excited to wear a saree to your high school graduation?
The fashion industry is coming up with new styles and designs every day. However, that does not necessarily mean that they will look good on everyone. This list here contains all the classic and latest saree trends in India that will suit almost everyone who wears them. So keep reading!
1. Printed floral saree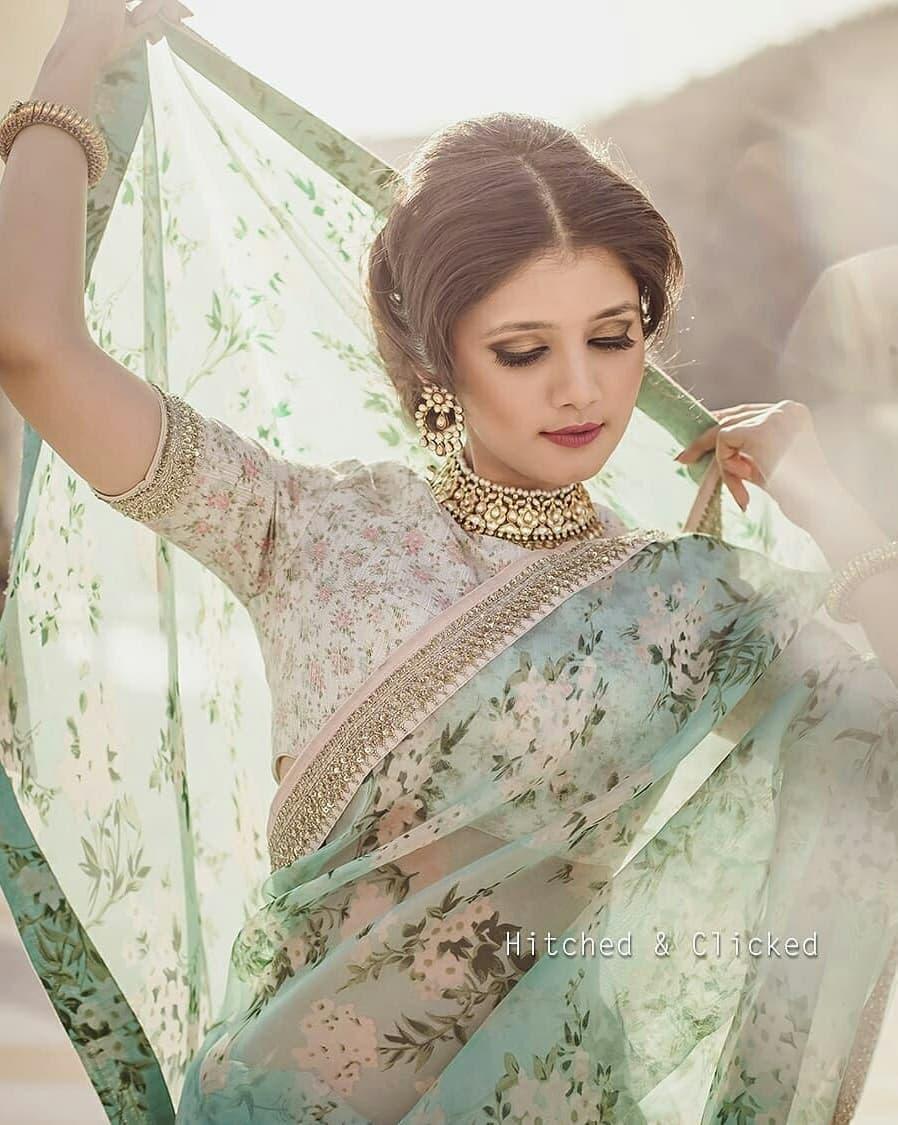 Printed sarees have always been most women's first choice when it comes to casual wear. But nowadays, the latest saree trends in India dictate that printed sarees be a part of the formal attire category too. You can wear such sarees to dressier occasions like weddings without feeling underdressed!
Designers like Satya Paul offer a spectacular range of printed sarees on light Chiffon and cotton fabrics. With their abstract or floral designs, these sarees are extremely elegant and no one can accuse you of not dressing up enough for a formal event! A printed floral saree in rich colours that enhance the print itself can make you look quite chic!
2. Darknet saree with heavy embroidery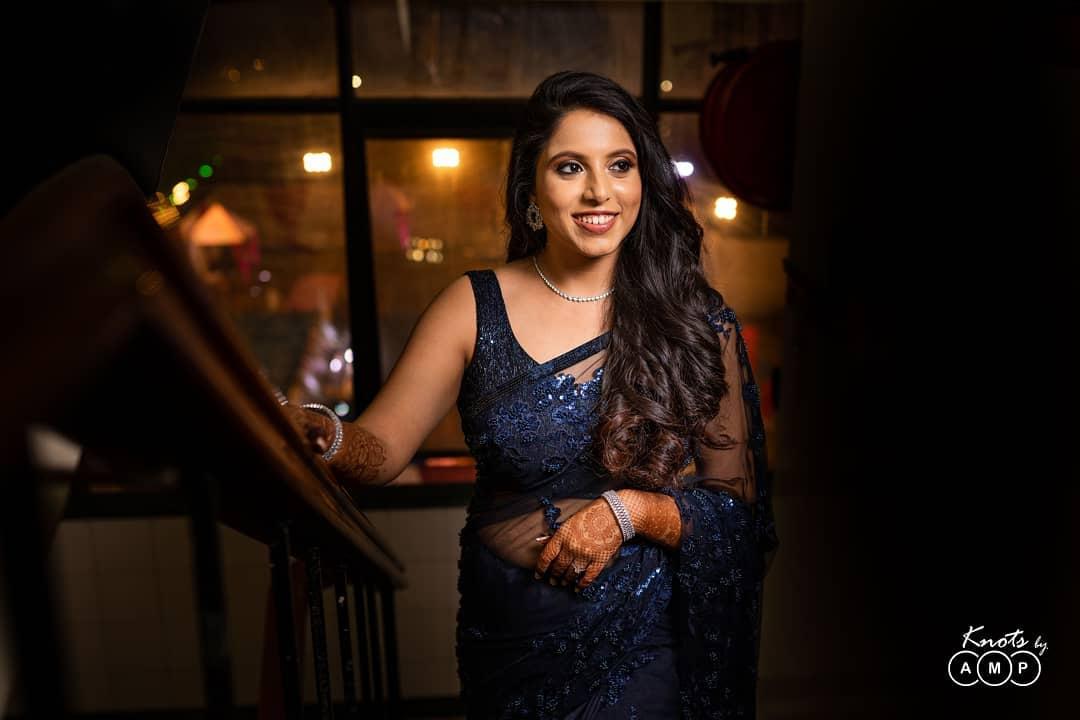 A net saree is the perfect garment for women who want to look sexy. With its risqué vibe, this garment falls under the best latest saree trends in India. There is no doubt in our minds that you will look beautiful in a darknet saree that has heavy embroidery on it.
With net sarees, the trick is to wear a gorgeous petticoat that adds a visual element to the body of the saree. Ensure that the blouse is not a contrasting one, as that often defeats the vibe of a net saree. Pick a low-backed blouse that has sequins or zari work on it if you want to add a bit more bling to your look.
3. Bright silk saree with a contrasting blouse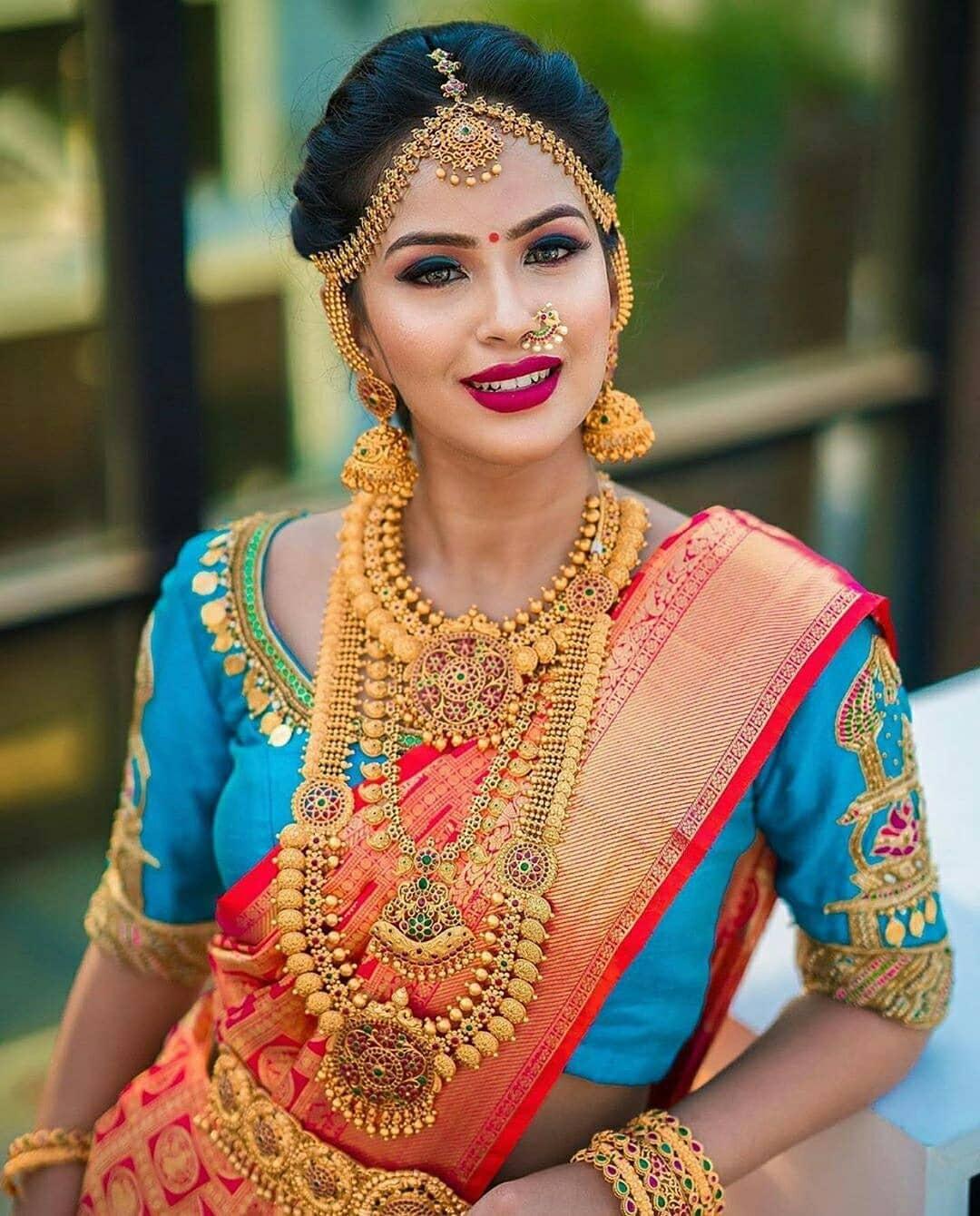 Image Courtesy: Rahul Ravindran
You cannot talk about sarees in India without talking about traditional Kanjeevaram silk sarees. In the past, this garment may have held more importance in South Indian states, but that is not the case anymore. Women all over the country love to don a traditional silk saree in very classic colours for many ceremonies, and this is not just limited to weddings!
Therefore, South Indian sarees are a big part of the latest saree trends in India. To make the look more youthful and fun, you can wear a blouse in contrasting colours with beautiful patchwork designs, lace fabric and many more embellishments. Remember to pair traditional gold jewellery with a silk saree!
4. Chikankari sarees in vibrant colours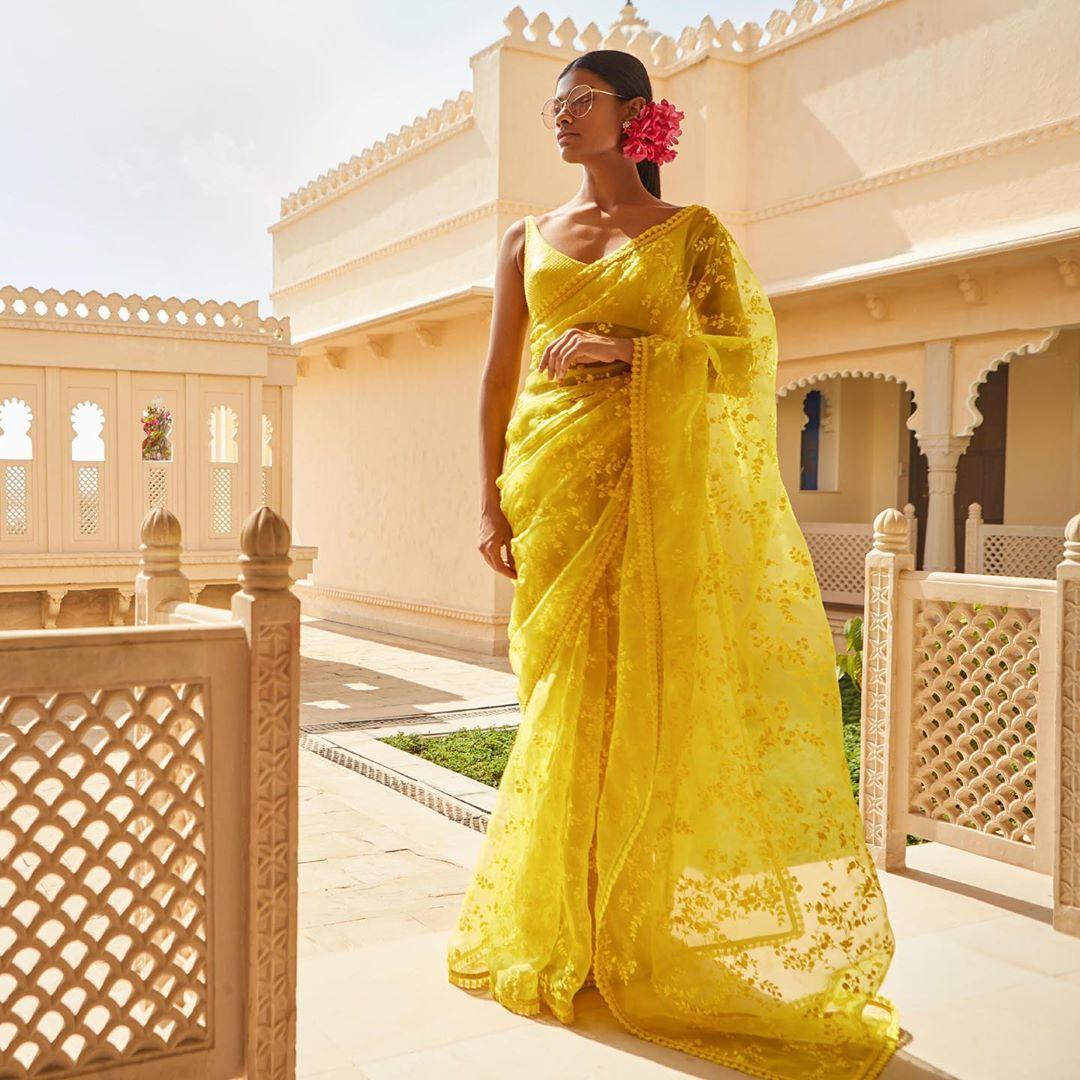 Image Courtesy: Sabyasachi Mukherjee's Collection
Chikankari is one of the latest saree trends in India. This embroidery style is gaining popularity at a very rapid rate. It is not only being used in sarees but also lehengas and suits. Bollywood celebrities love to wear Chikankari outfits when they want to try something new.
This Chikankari saree is a part of Sabyasachi's collection. If you plan to wear something similar, you can get super creative with the styling. You can wear a blouse in the same colour and keep your look very simple, or you can try something different in terms of jewellery and the blouse colour! Pearls look great with this embroidery style.
5. A white saree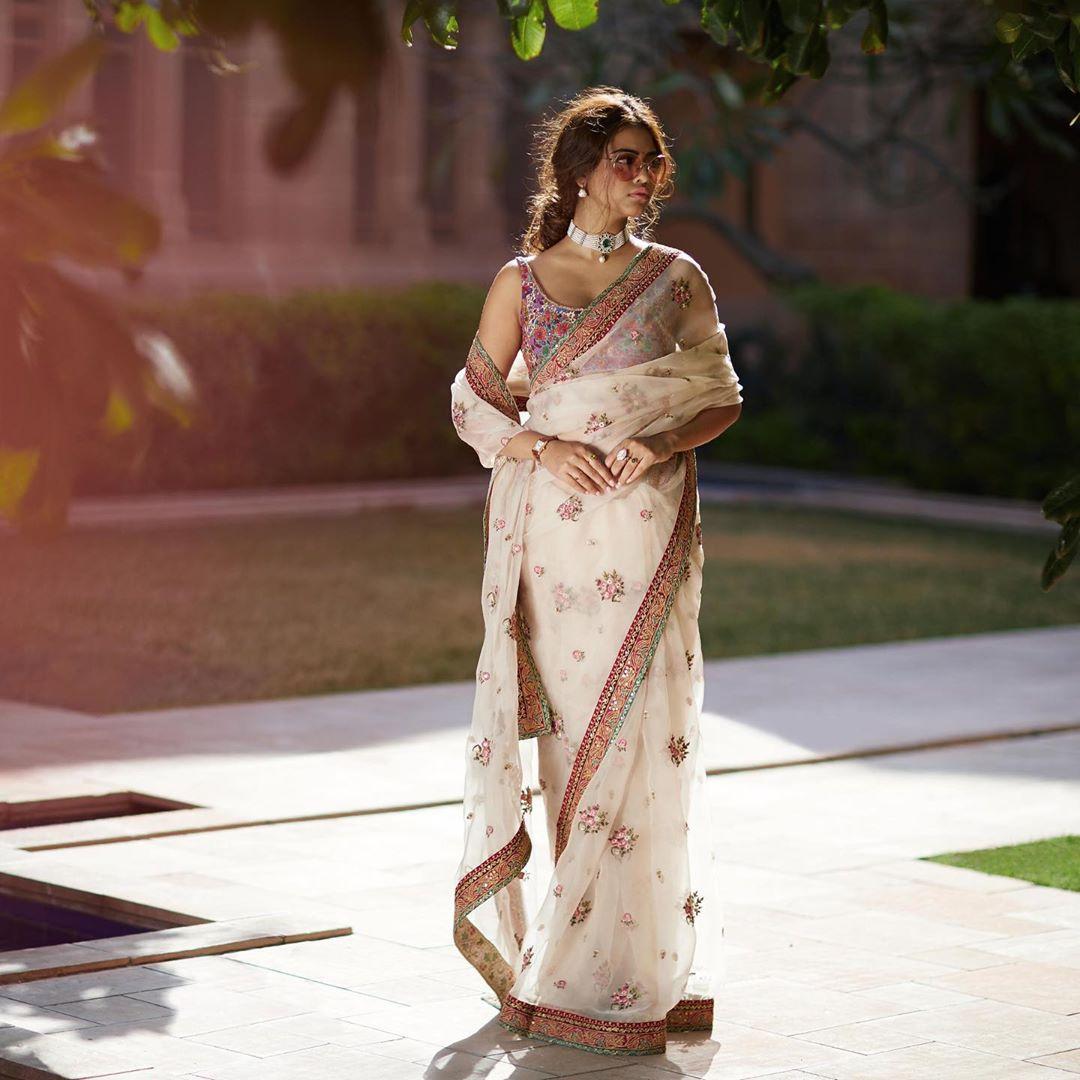 Image Courtesy: Sabyasachi Mukherjee's Collection
We have always believed that simplicity never goes out of style. There is nothing more beautiful than a woman in a simple white saree looking absolutely ethereal. You can glam up your simple white saree with a printed blouse. You can also wear a single bright coloured blouse that will work as a pop of colour in your look. If you look at the latest saree trends in India, you'll spot a ton of white sarees on the runway paired with funky blouses!
6. A heavily beaded saree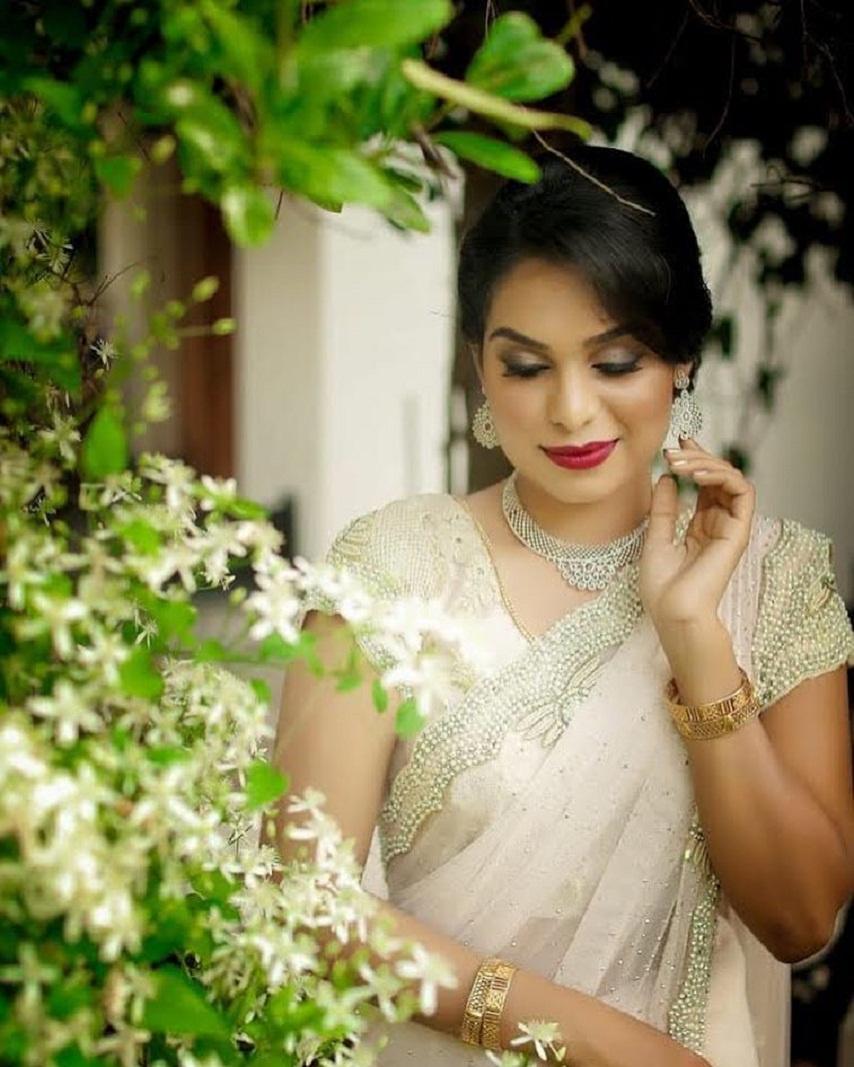 Image Courtesy: Wedding Bells Photography
Nowadays you may have seen a lot of sarees in very light tones like blush or powder pink, blue and greens. These sarees are often very heavily beaded, and this beaded look falls under the category of the latest saree trends in India. The embroidery on these sarees can be made of stones, pearls or any other beads available in the market.
These latest saree trends in India are super elegant and can always help you make a great fashion statement. Remember to rock a sleek hairdo if you want all the attention to fall on the saree! Choose any one of these to look stunning this wedding season!
Check out these stores near you that offer great designer sarees!