Latest Lehenga Designs That Will Make You Look Amazing!
Your wedding is not complete without wearing a lehenga during at least one event. Check out these latest lehenga designs that are up to par for your wedding!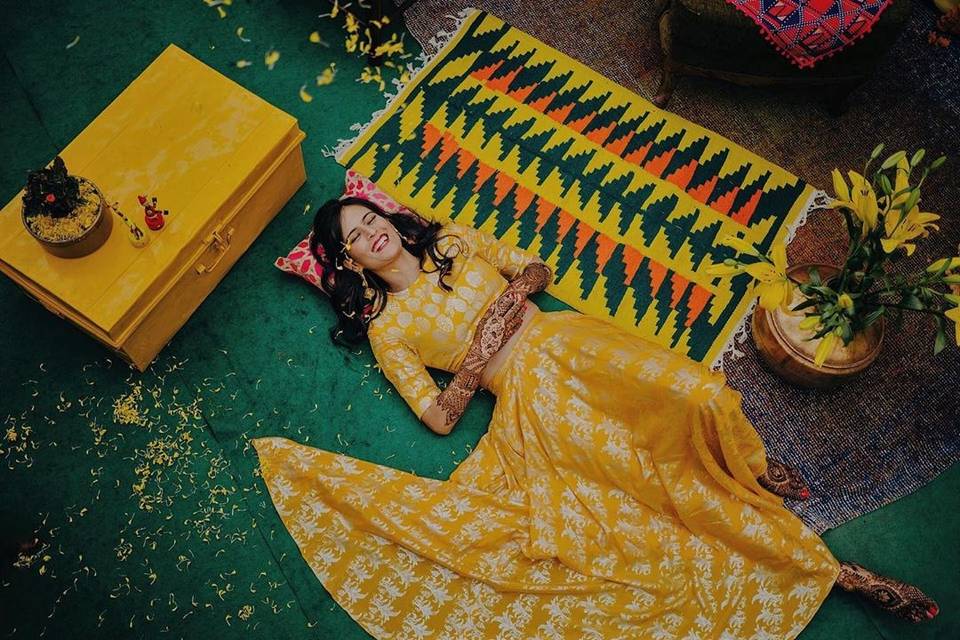 Wearing a lehenga is a statement in itself. No bridal trousseau is complete without a lehenga in it. One thing about the latest lehenga designs that you should know- you have new styles and cuts every day in the market. It is very easy to get confused with the hundreds of designs.
To help you out a little, we have selected the newest lehenga designs in the latest styles and the trendiest colours. You can choose any of them for your bridal trousseau and most of them are perfect for the D-day itself.
Scroll down to check them out!
1. Classic maroon lehenga with a long choli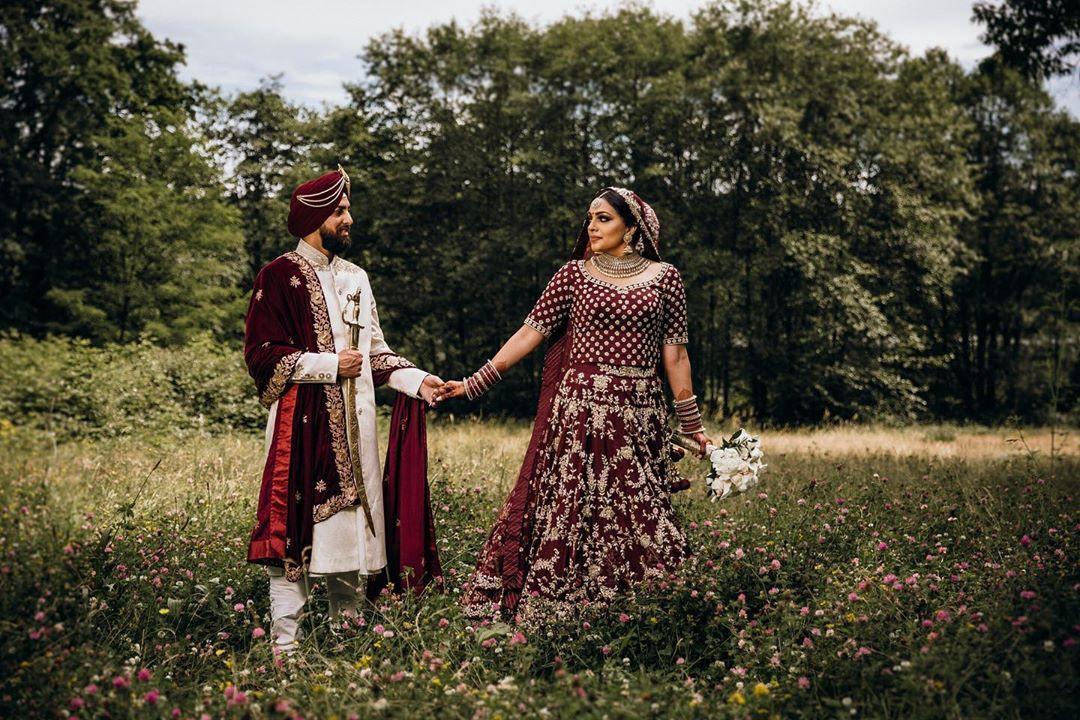 Image courtesy: Dreambox Creations
Brides have been wearing a deep maroon or red colour lehenga for their wedding for as long as we can remember. It is a favourite among them because of two reasons – first, the colour is deemed very auspicious, being in the family of red, and second, the colour looks good on everyone and in any time of the day. The best thing about this specific design is the longer choli.
It is perfect for the brides who want to hide a few love handles and feel confident!
2. Light pink Anarkali lehenga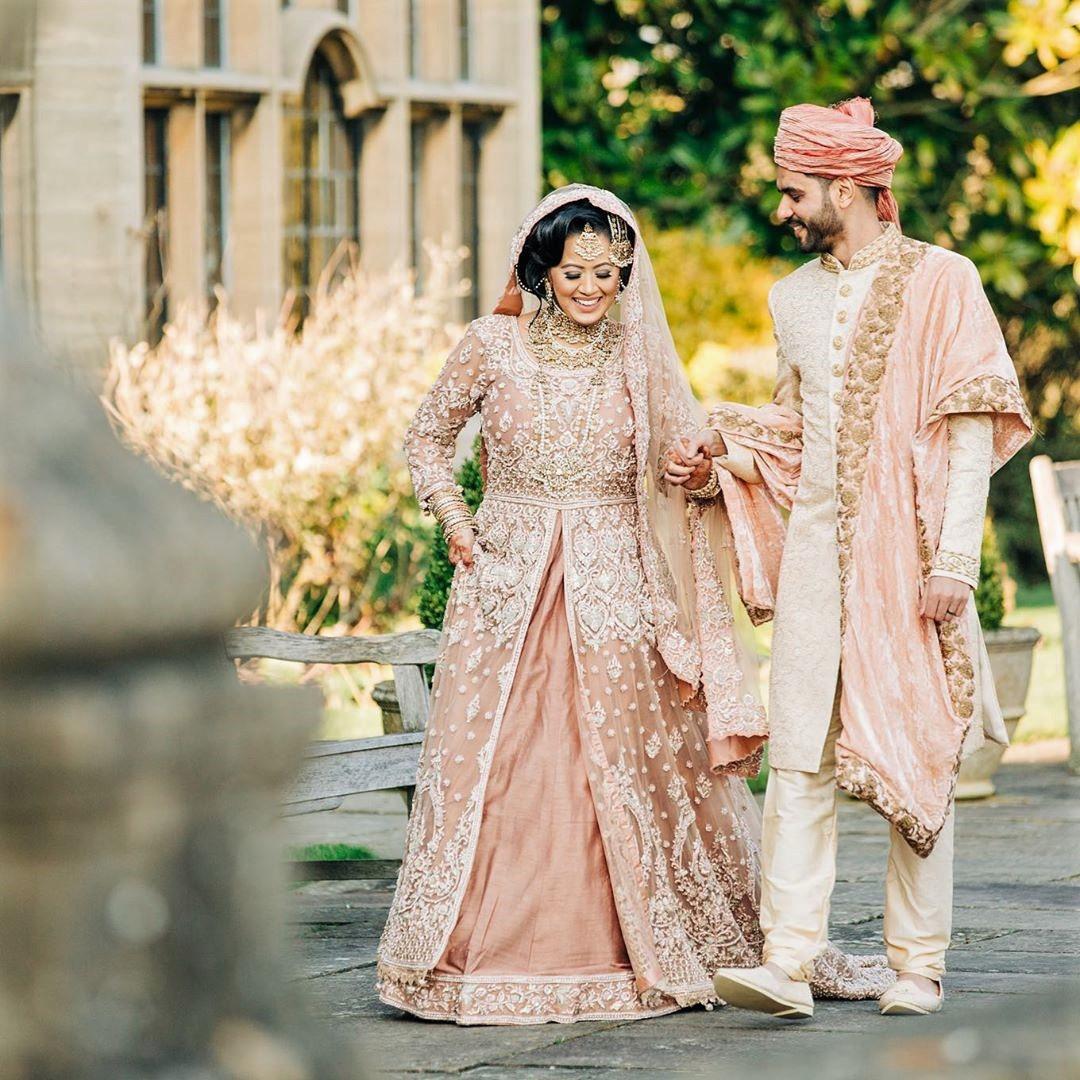 Image courtesy: Memoirz
Are you looking for the latest lehenga designs that are a little different from the conventional lehenga choli? Well, we have many of them. The first in our list is this Anarkali lehenga, which has become a huge hit among the brides. They have come to love the Indo-western style that gives them the option of wearing something different yet familiar.
3. Latest lehenga with 2 dupattas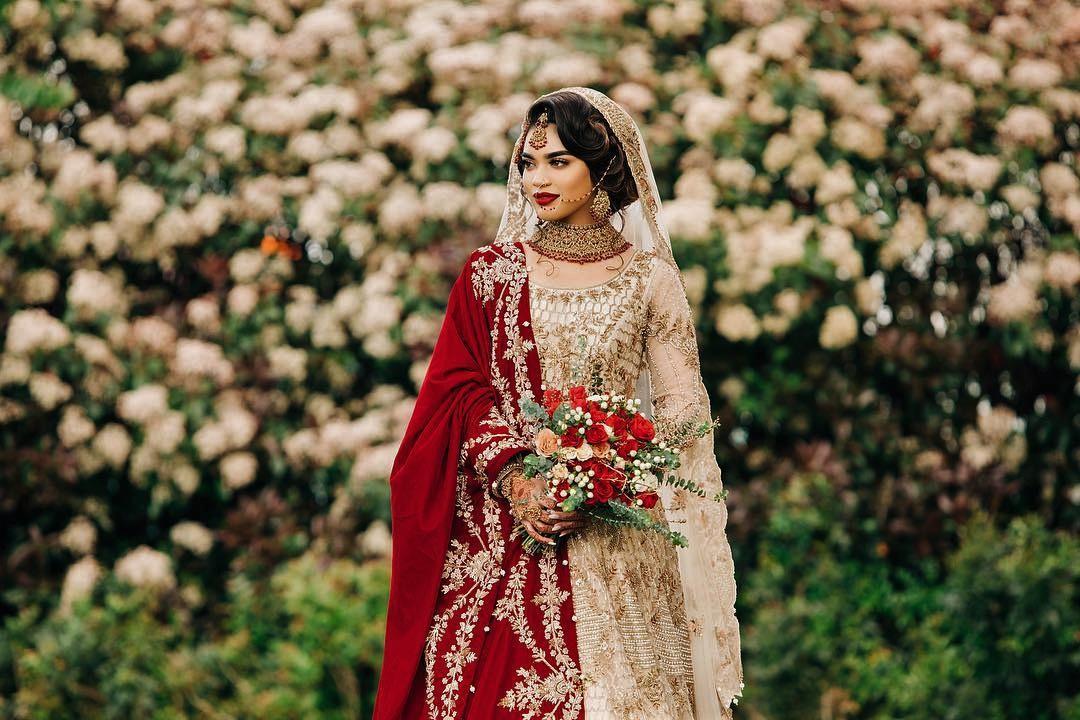 Image courtesy: Memoirz
Wearing monochrome outfits has become the latest trend in the fashion industry. You can do the same at your wedding by wearing a single coloured lehenga. To pull it off you should be in the same colour from head to toe.
Latest lehenga designs also include colour-blocking styles. You can break the monotony of the above outfit by adding a dark second dupatta to have the perfect colour-blocking lehenga look.
4. Lancha with a peplum style choli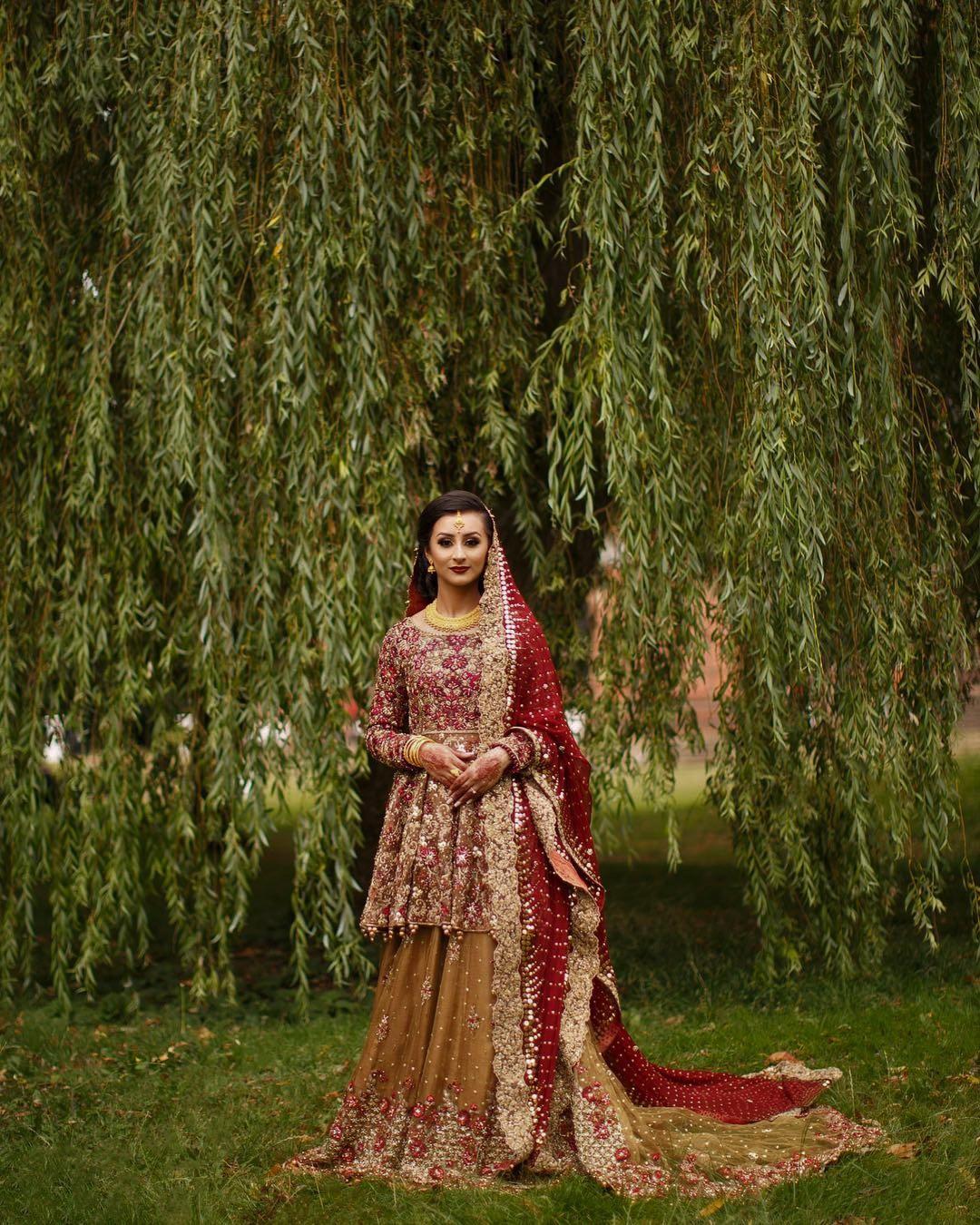 Image courtesy: Memoirz
Bored with the traditional lehenga choli and wandering around looking for the latest lehenga designs that are not a lehenga? Well, we have something that we think you are looking for. This Lancha set with a long peplum choli gives the illusion of a lehenga with the fullness of the bottom. You can wear this style in traditional to modern designs and surprise your groom with this unique look.
5. Fully embroidered lehenga with a scallop cut dupatta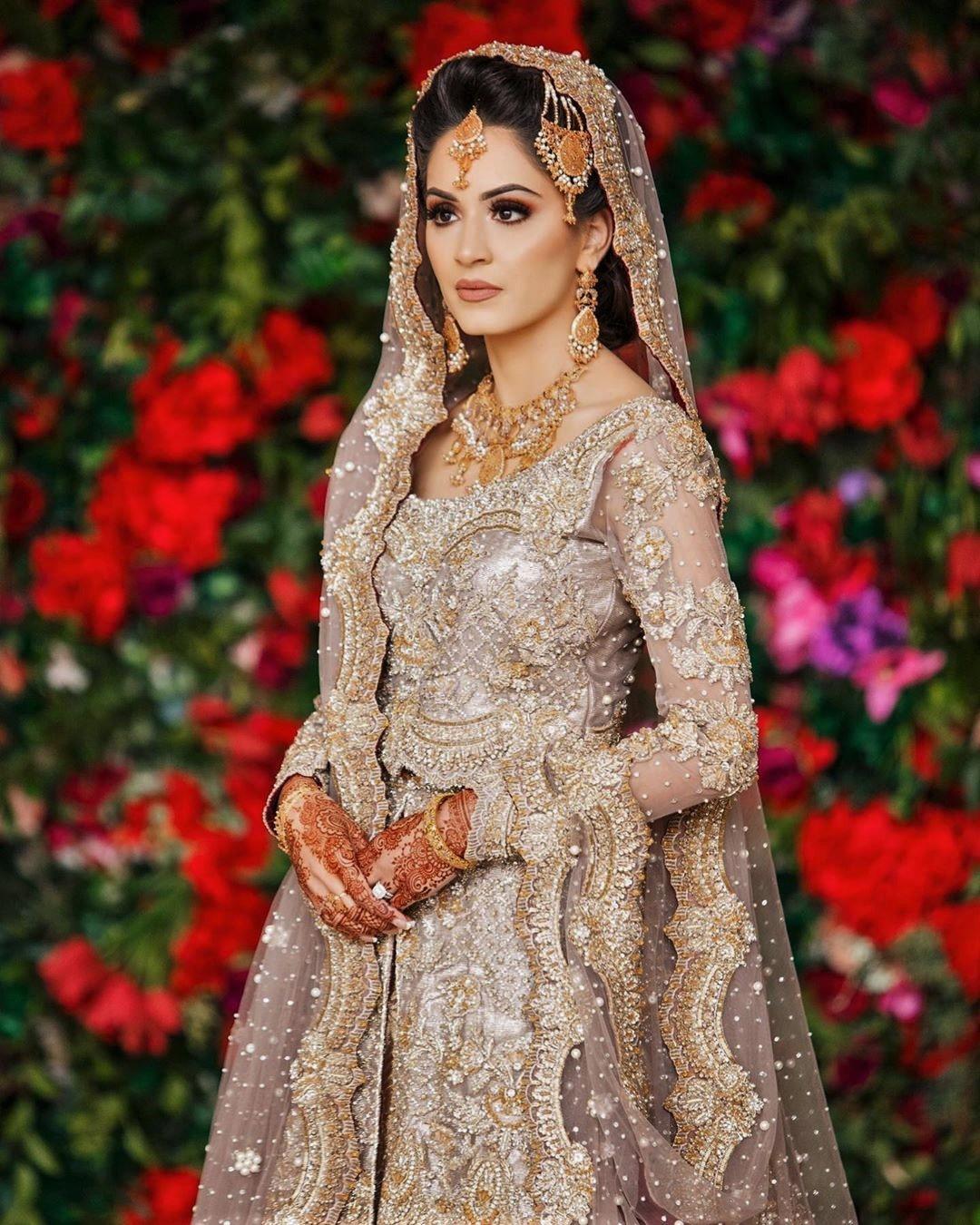 Image courtesy: Memoirz
Another monochrome look in our latest lehenga designs list is this heavily embroidered silver lehenga with a matching net dupatta. With the matching jewellery, we love this contemporary look perfect for anyone who wants to emulate a classic Pakistani bride. The scallop cut of the dupatta's border and the sheer sleeves of the blouse makes it worthy of being in our list as well as yours.
6. Sassy hot pink lehenga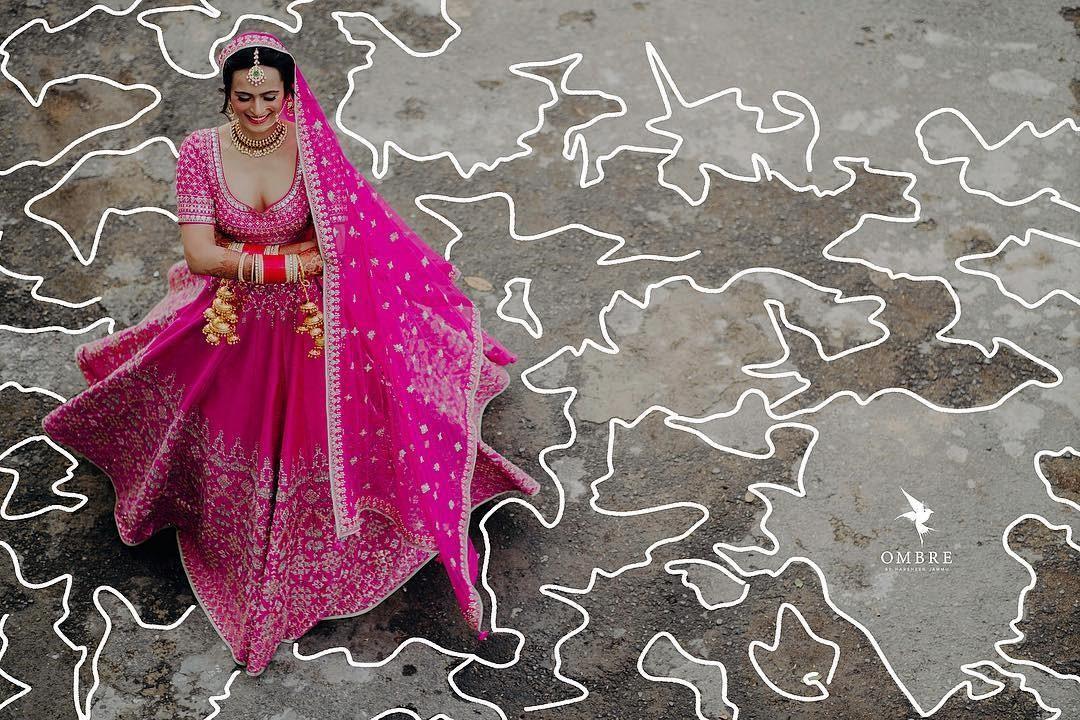 If you are looking for hot and sexy latest lehenga designs, this one is made for you. Firstly, the hot pink makes us love this lehenga. Secondly, the low v-cut neck of the choli gives you the right amount of sassiness without being too risqué. The look is simple and elegant but is also a little spicy!
7. Latest pastel colour lehenga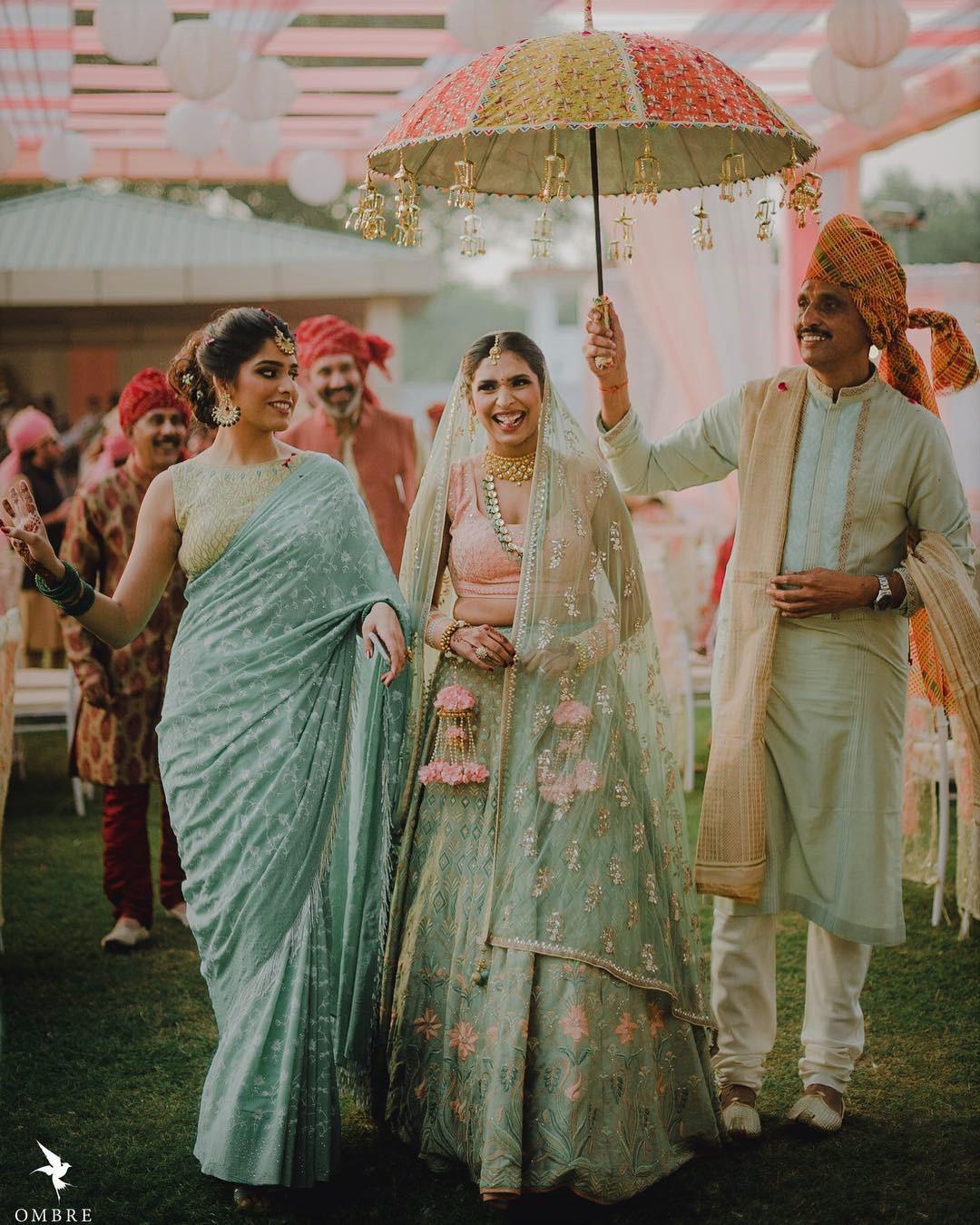 Pastel colour dresses have a good market share when it comes to the latest lehenga designs. We love this under toned mint green and light pink lehenga and with the net dupatta matching the skirt. If you are in search of light and subtle options, we think you may have found the one.
8. Blush pink lehenga inspired by Anushka Sharma!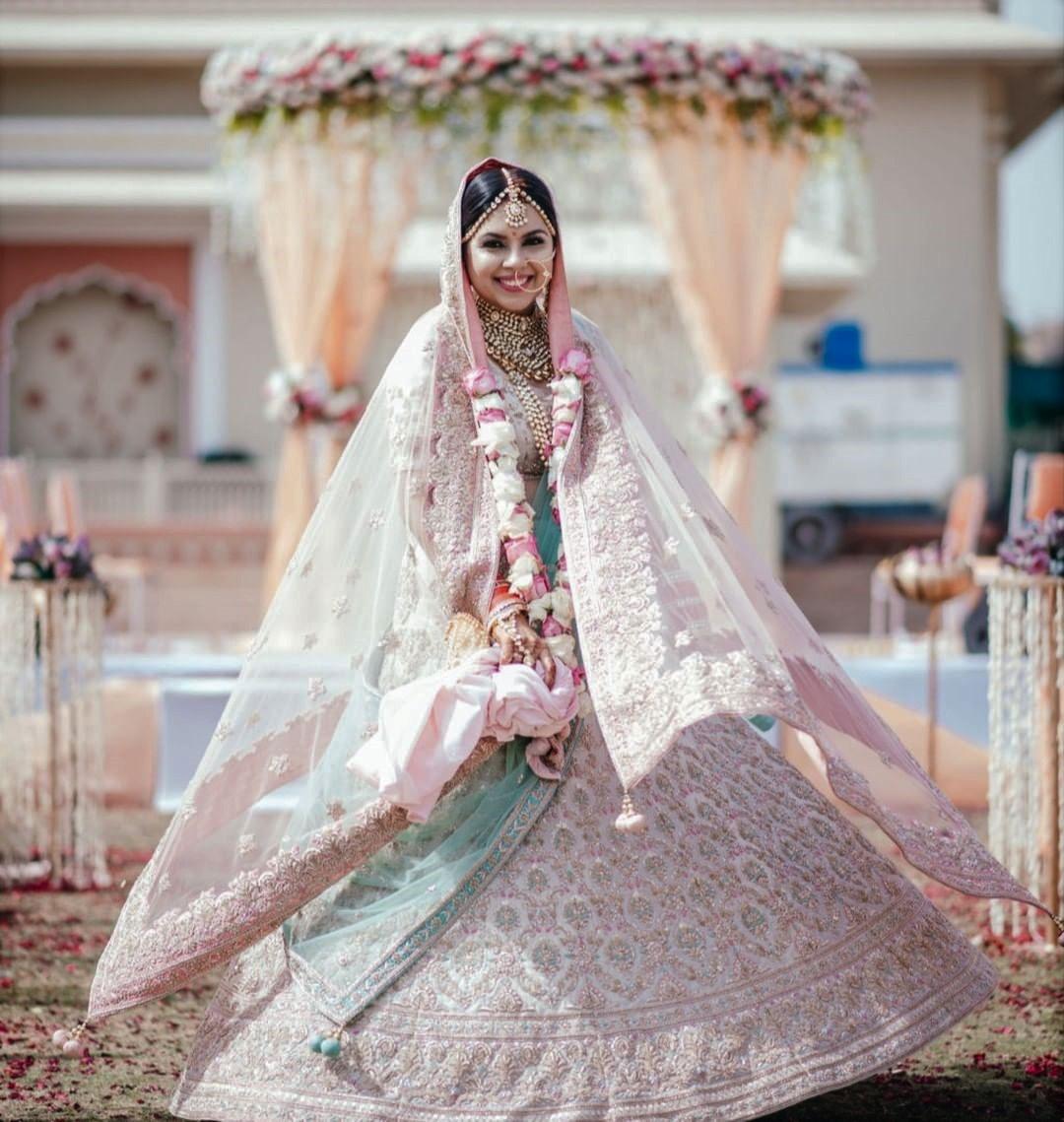 With so many celebrities tying the knot in real life in the last one year, it is not surprising that brides take inspiration for latest lehenga designs from them. This blush pink lehenga is very similar to Anushka Sharma's wedding outfit and there is no doubt in our minds that both of them look beautiful.
The last two latest lehenga designs in our list are perfect for other ceremonies in the wedding shebang. Do check them out!
9. Stylish peach colour lehenga with a jacket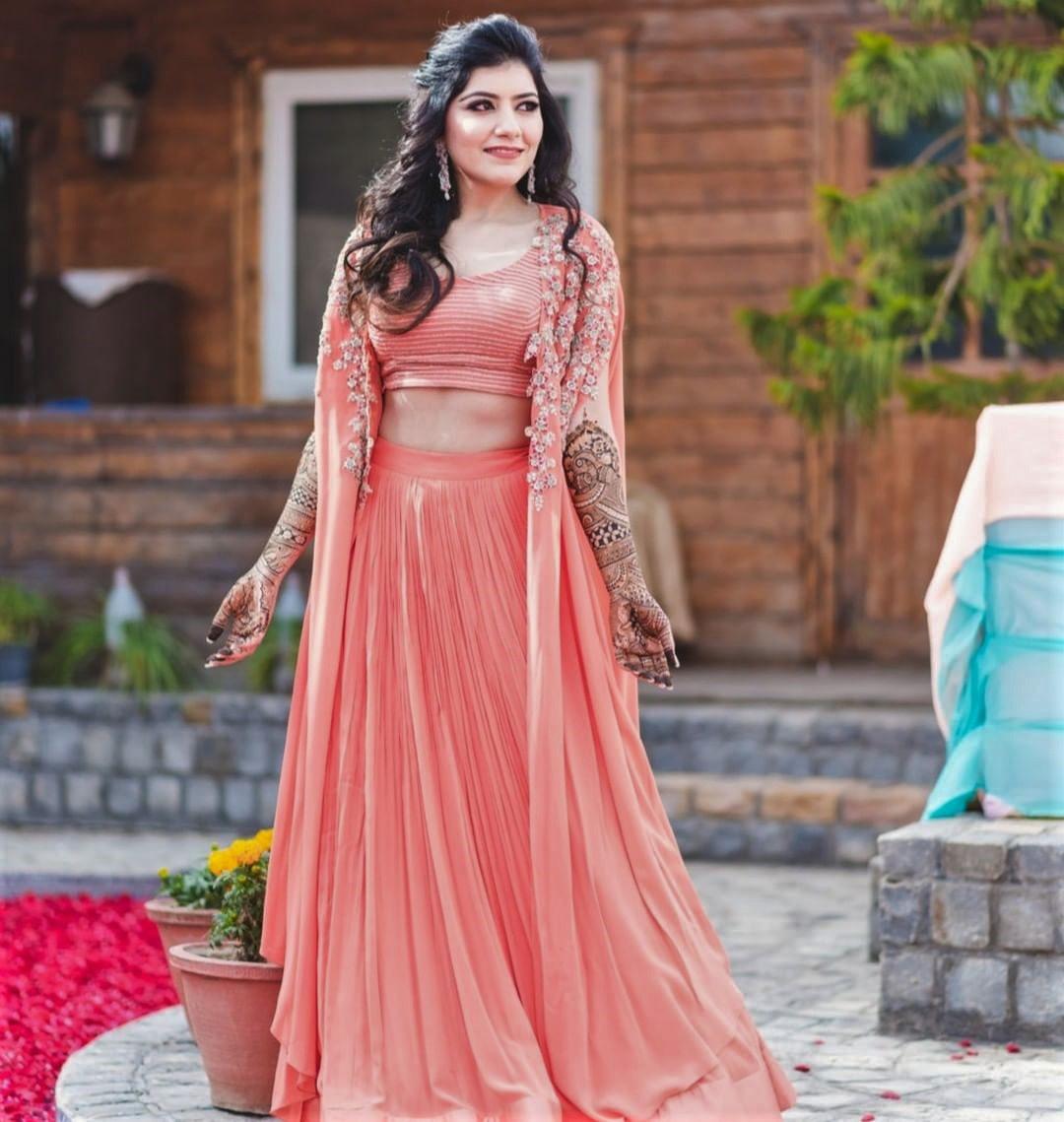 You can wear this simple peach lehenga with a cape style jacket to your mehndi ceremony or any other intimate gathering. The silhouette is very beautiful and flattering.
10. Silver lehenga with a cape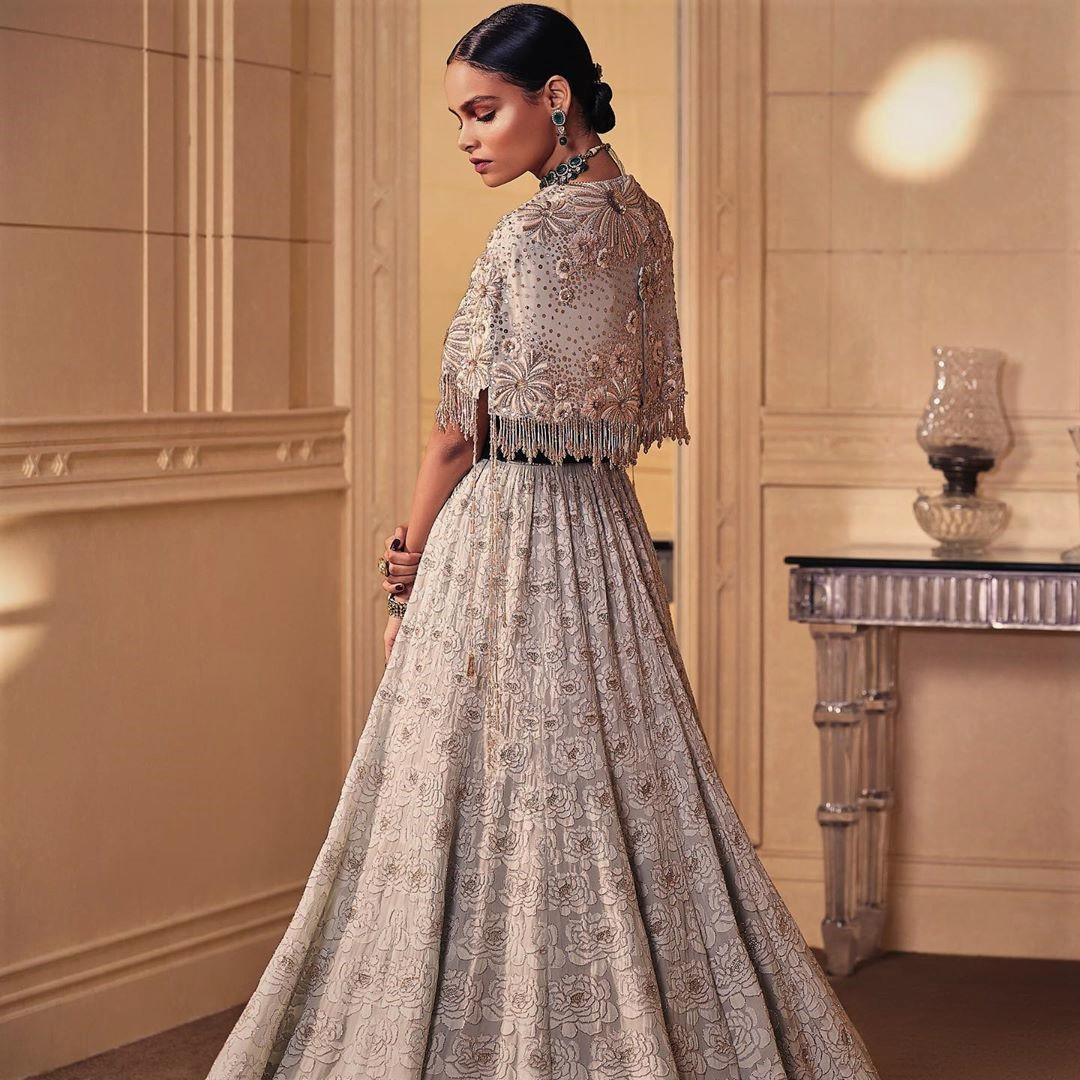 This ivory lehenga with silver embroidery and the cape blouse with tassel detail is perfect for your cocktail party. You can even wear this for your reception ceremony.
These are all the latest lehenga designs we have for you today. We genuinely hope you find the designs you were looking for and are satisfied with our picks. Do tell us the same in the comments!
Check out these stores near you that offer great options for latest lehengas!