Find Your Style With These Choli Images & Serve Some Looks
Nothing can beat the feeling of finding an ideal choli for your outfit and we know that finding one it is quite a task. Scroll down to these perfect choli images and get inspired!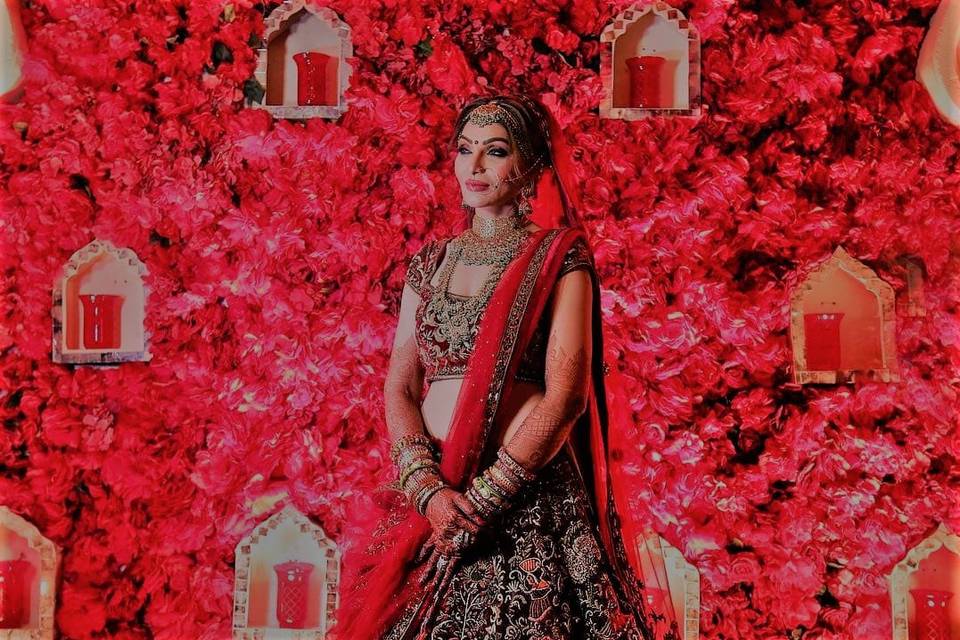 Bored with the traditional choli style? If yes, then ditch these cliched cholis and try on the new styles, like the ones you can see in these latest choli images.
If you are a bride-to-be, then finding an attractive choli for all of your wedding events is the most challenging pre-wedding task. Nowadays contemporary brides like experimenting and if you are comfortable with playing around with your look, then nothing can stop you from slaying your outfit game at your Sangeet, Mehndi, Haldi, Shaadi and Reception!
Pre-shopping tip to keep in mind: Irrespective of the style you choose, remember that the choli you pick must fit you well. Even the slightest looseness can completely ruin your look. If you are worried about any changes to your body before the wedding, leave some additional material within the choli. You can always ask your tailor to open it out if it does not fit you by the time your wedding rolls around. This is a much safer option than leaving the choli loose on purpose 'just in case'!
Check out these choli images to know what the latest styles look like!
1. Metallic choli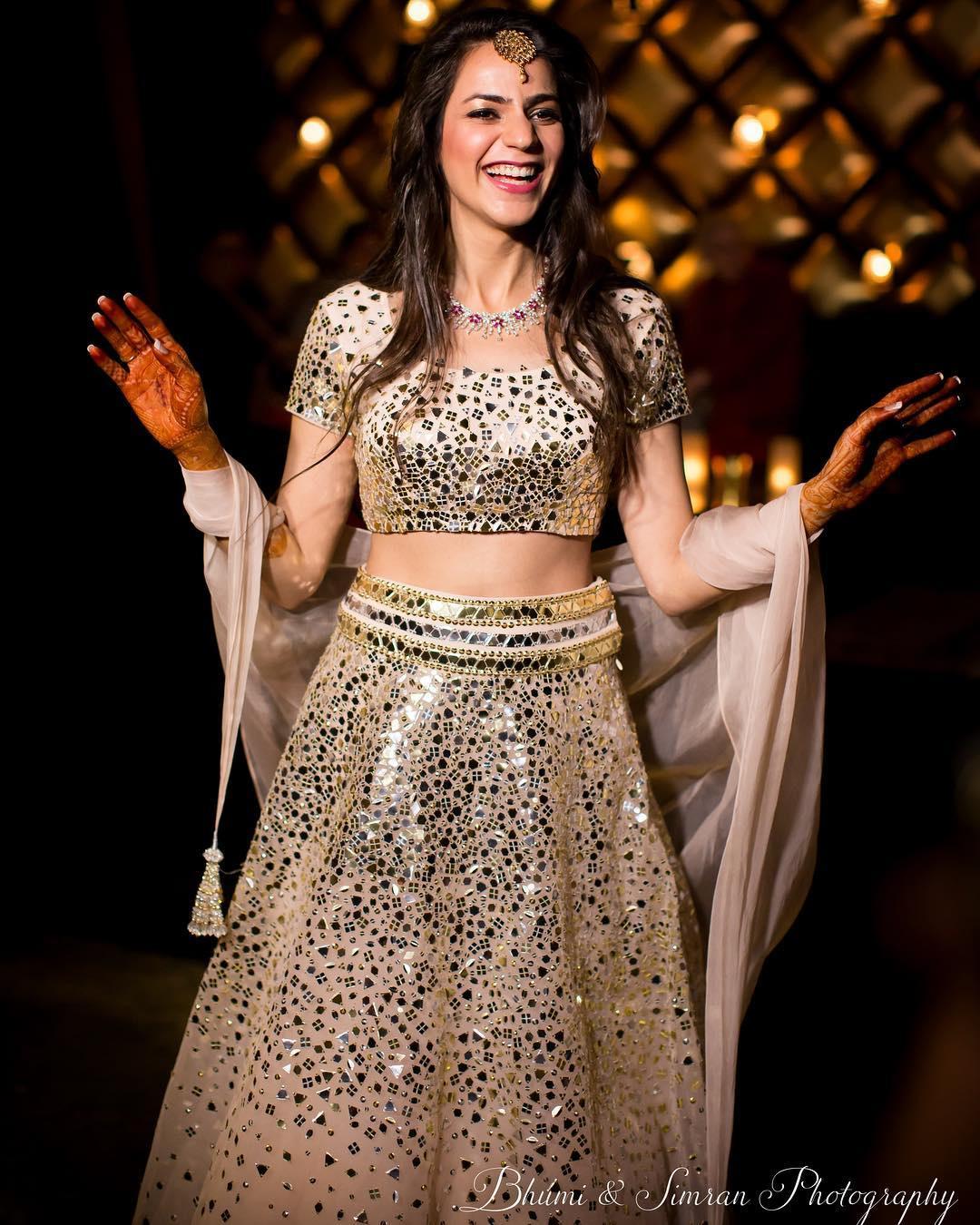 Not to include this lovely, metallic golden colour in this choli images list would have been a crime. We cannot stop gushing about the shiny metal design on the silk fabric as it has a dash of elegance. This shiny piece is worth trying to give an exceptional look to your outfit.
Style Tip: You can pair it with a similar metallic skirt for a wedding event and if you want to keep the look minimal then a plain black skirt will just work fine.
2. Sheer mint choli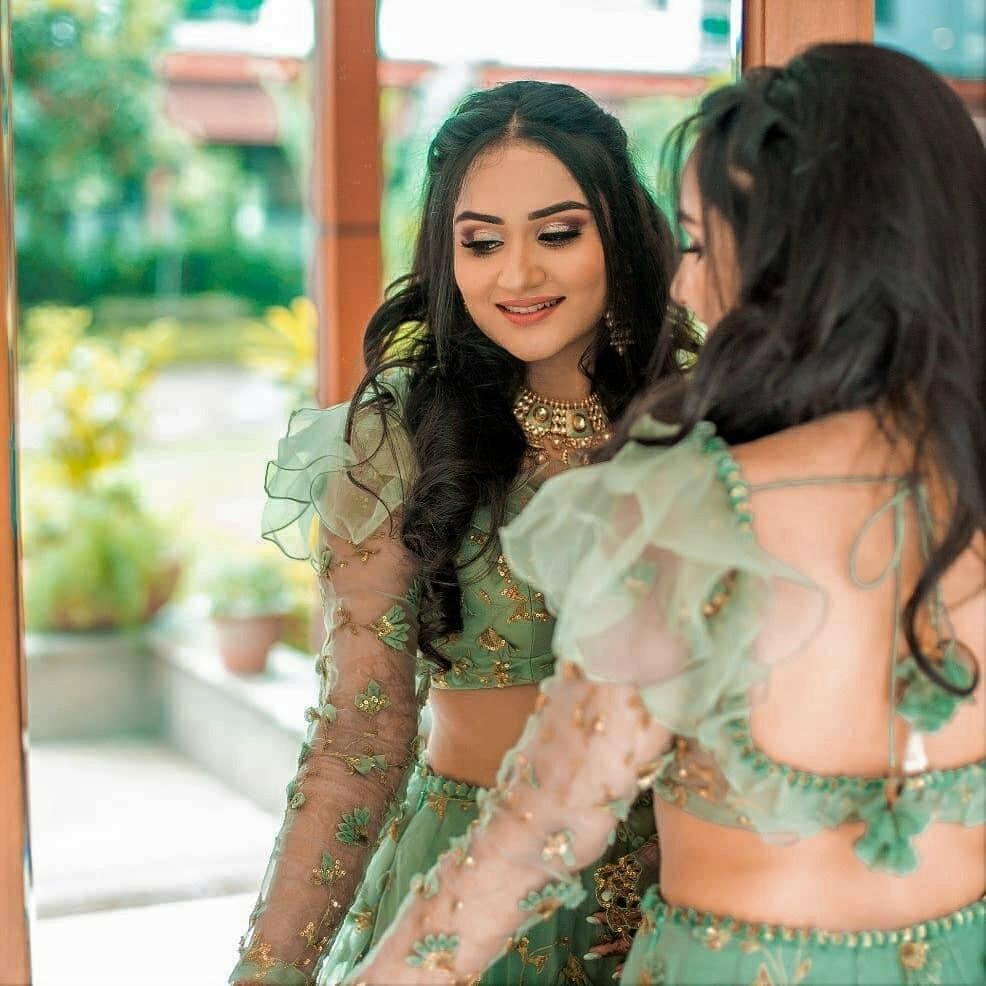 Glam your green lehenga lookup by using a sheer mint dupatta. The colour mint is trending at the moment and will help your look be more beautiful and exquisite. If you're looking for something out of the box, then you must try this floral frill. This colour will enamour each one of you with its golden intricate design.
Style Tip: The eye-catching colour of this choli makes it a perfect pick for your lehenga, as you can see in the choli images. The attire is ideal for Mehndi look.
3. Velvet choli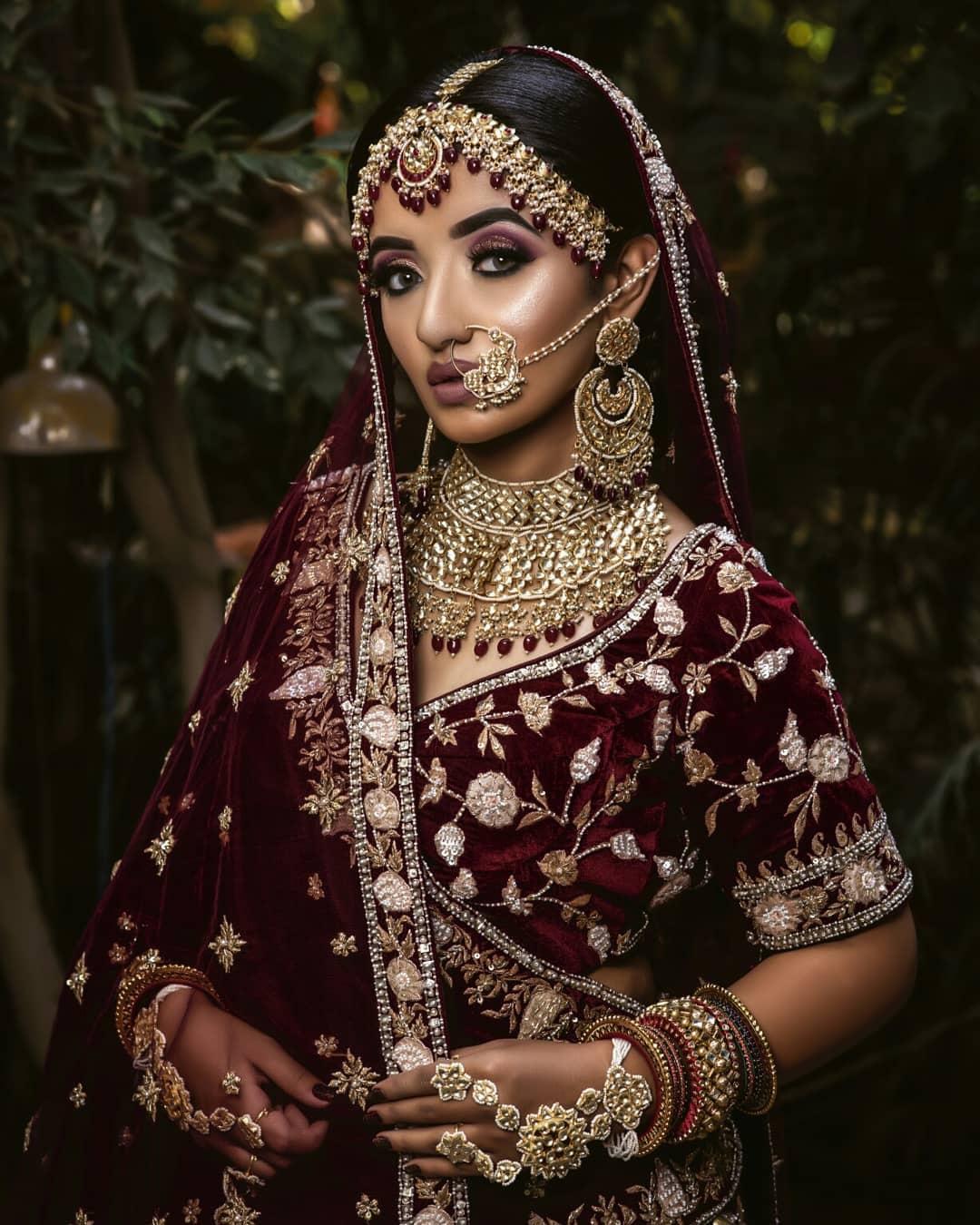 Image Courtesy: LA Weddings
Never underestimate the royalty of a velvet choli as it is the perfect example of traditional clothing that has been always in trend. It never really went out of fashion, it just got better as you can see in the picture! The beauty and regality of this choli is unbeatable, and it will definitely capture everyone's attention.
Style Tip: You can keep the look minimal by pairing a plain velvet blouse with a heavy saree or you can even try a heavy blouse with a lehenga.
4. Floral choli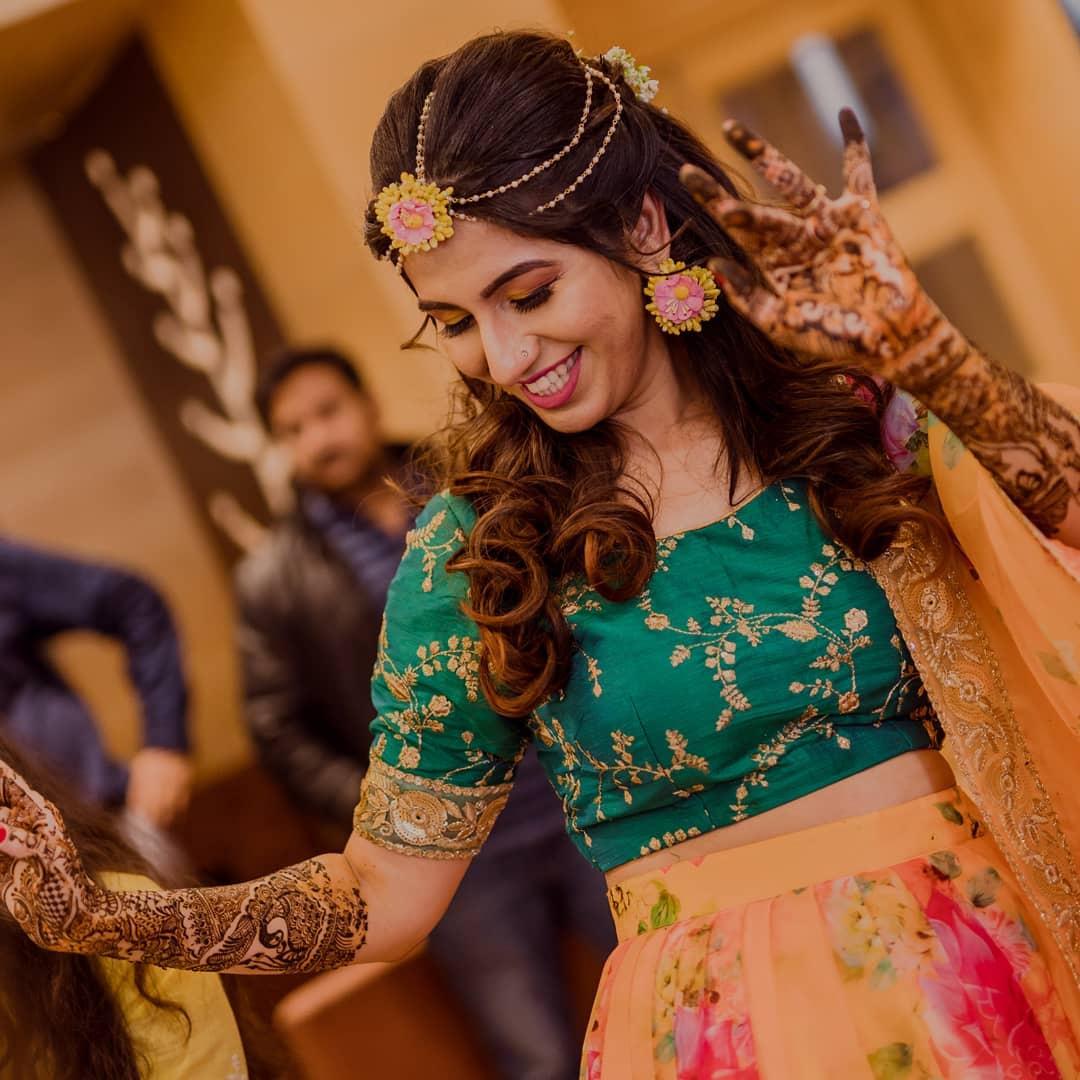 If you wish to keep the look minimal and take a break from the detailed or exaggerated embellished work, then this might work well for you. The sleek colourful floral details in the centre and on the sleeves make this choli a lightweight one and full of grace.
Style Tip: Floral prints work well with all the dresses but shine the most with lehengas, like the one in the choli images example above.
5. Pastel Sequins choli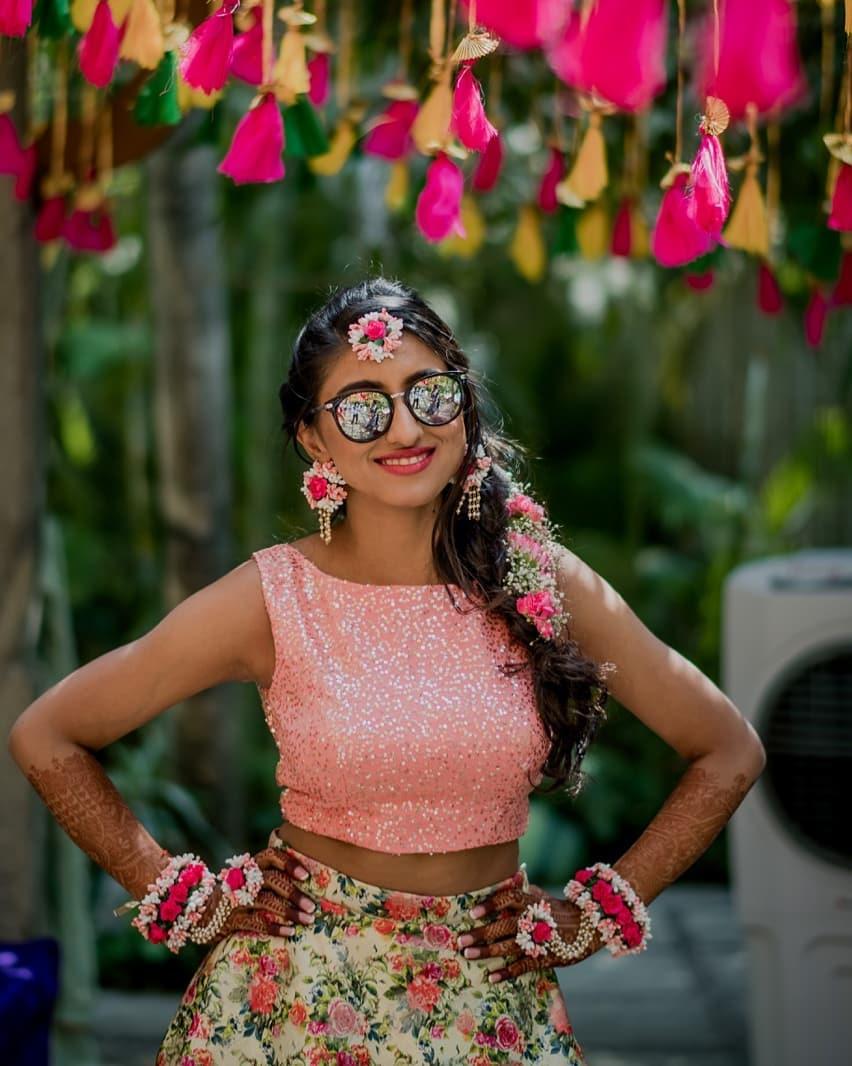 If you are comfortable with the pastel palette, then a smattering of sequins will give your choli a totally modern twist. This lovely pastel pink coloured choli layered with silver sequins looks totally amazing. Undoubtedly, a sequinned choli looks very chic and contemporary.
Style Tip: If you have a floral skirt, like the one you see in the picture, then it will look awesome. If you don't, that's okay too as you can try it with a white saree as the colour of the choli will complement your saree look too.
6. Corset choli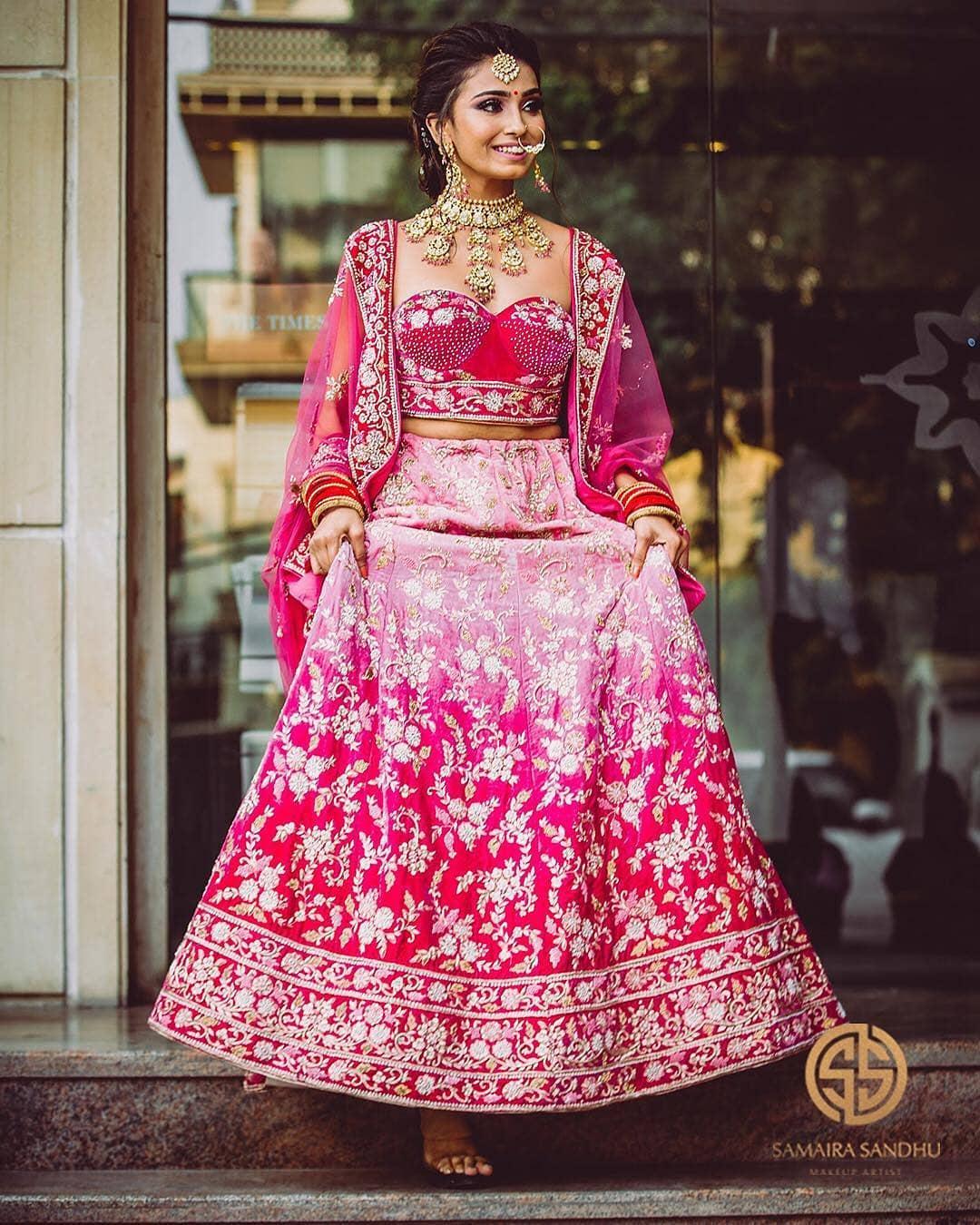 Image Courtesy: Samaira Sandhu
Ditch the usual and go for something like this which is ultra-modern corset choli. Throughout the choli, these intricate dotted sequin patches and the floral print makes it stand out from the rest and also enhance the look. It's one of the most contemporary style cholis in these choli images, for the modern brides.
Style Tip: This choli will look glamorous over a pink lehenga. You can always experiment these cholis with the Indo-Western dresses for a fusion look.
7. Keep it simple with yellow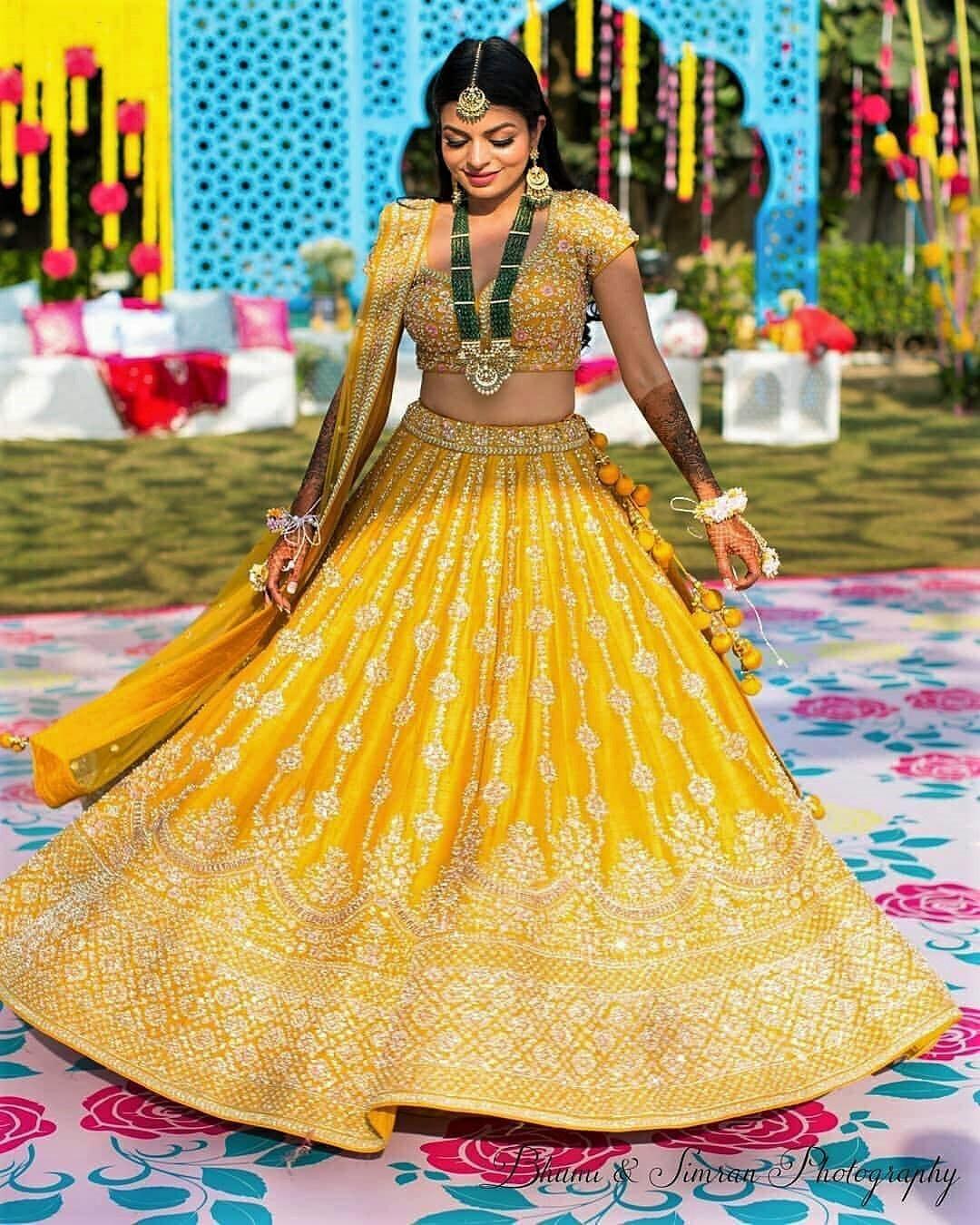 Forget about the green, pink and red cliché dresses as it's time to rock a totally fresh look with light colours like yellow. This beaded neckpiece is trending enormously, adding additional glam to the dress. The incredible detailing of white beaded work on the choli is what makes this unique amongst these choli images.
Style Tip: This choli is a classic and thus, it will suit every outfit of yours especially if you trying a fusion piece.
These choli images work with a number of ideas about what to wear and how to wear them! Decide your choli according to your outfit and slay the wedding look! Just remember to accessorise well!
Check out these jewellery stores near you!