10 Beautiful Lacha Images With Price That Will Make You Say WOW
Every bride has a vision of her dream bridal dress in her mind. If you see a lacha in your dreams, check out these 10 beautiful lacha images with price range mentioned below them!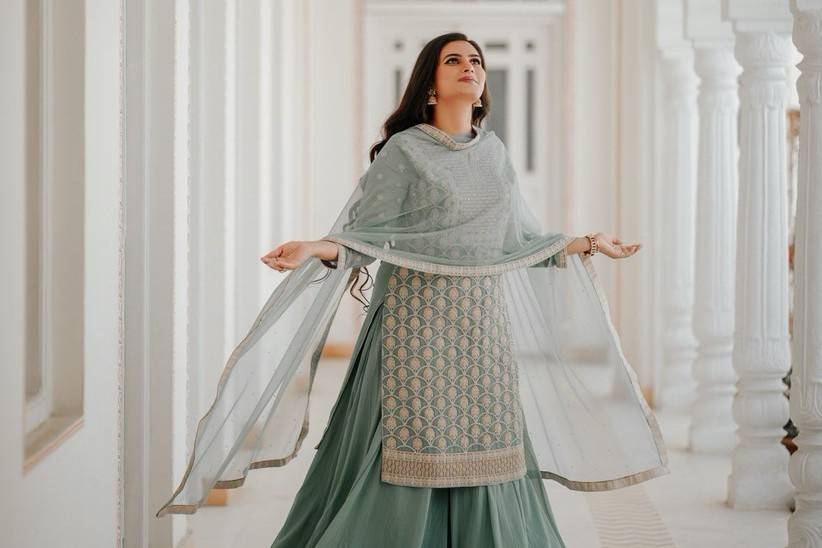 Lacha is the conservative alternative for a lehenga. While a lehenga has a shirt blouse, a Lachas blouse reaches the waist or flows below it. It is perfect if you are looking for a modest bridal outfit for your wedding. Traditionally, it was the first choice of Punjabi and Muslim brides as they got married in a gurudwara or mosque where strict rules were in place for showing skin.
Now, it is a fun and different silhouette for brides from every walk of life. Most Lacha designs you will find on the internet are without a price tag with them. If you are curious to see Lacha images with price tags with them, you have come to the right place.
In this article, you will see 10 Lacha images with price ranges mentioned just below them. If you are looking to wear a Lacha at your wedding, it is better, you know all about the style and work beforehand.
Pink and gold Lacha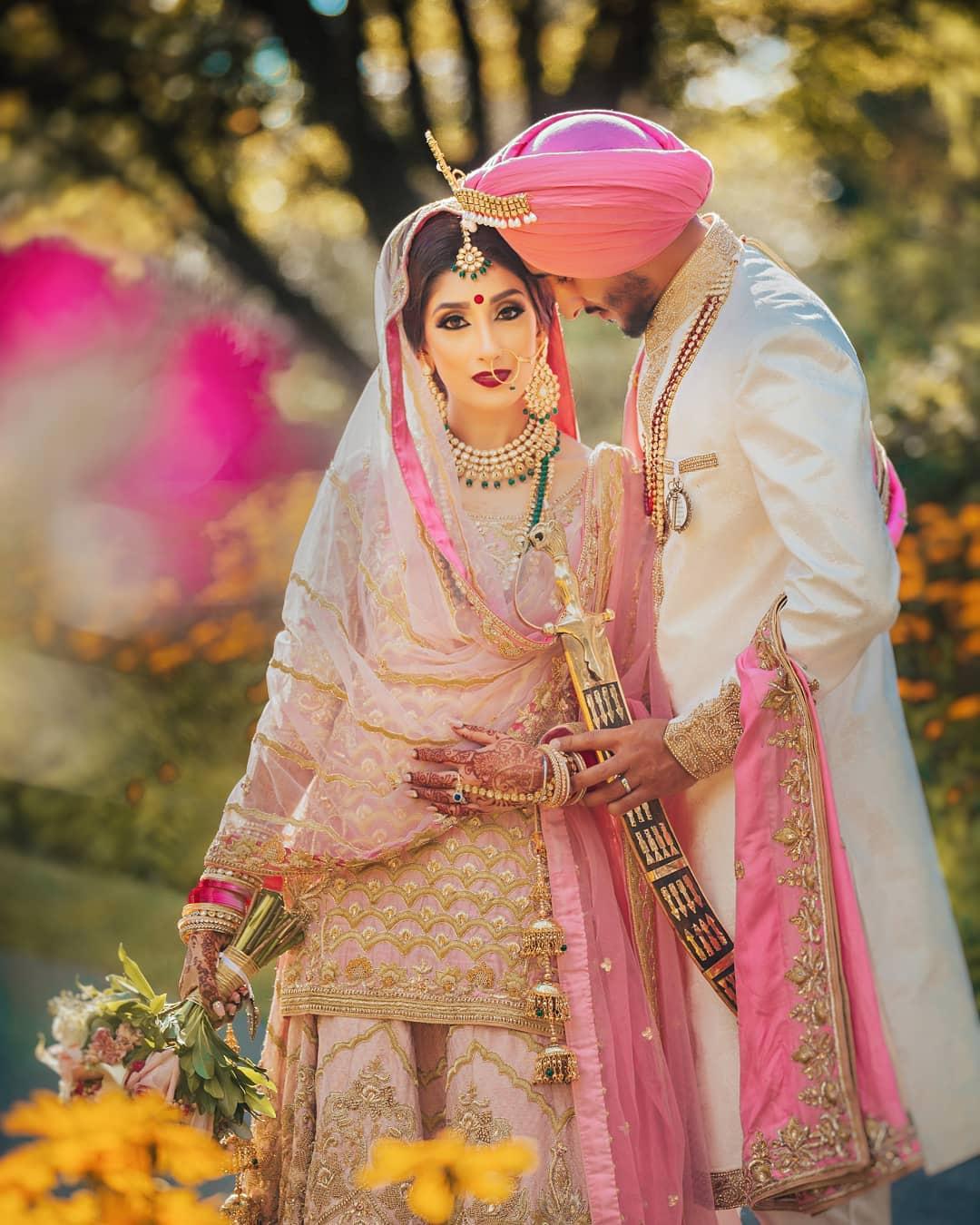 Image Courtesy: Amrit Photography
In this Lacha images with price list, you will see many options in pink and its shades.
The first is a classic pink and gold Lacha with a net dupatta. The embroidery on the blouse is fish scale embroidery or scallop work, which is quite popular nowadays. This is a simple Lacha set and you can easily find the same in the market for about ₹75,000.
Green and gold Lacha with golden dupatta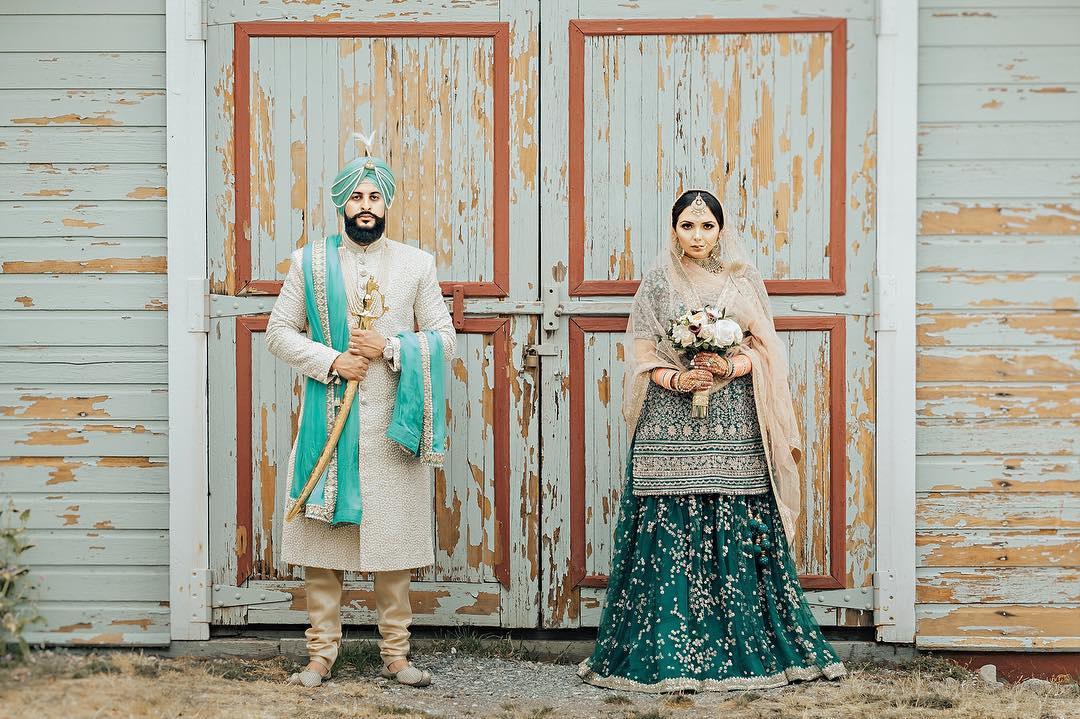 Image Courtesy: Amrit Photography
Brides are slowly moving towards new and exciting colours from the classic red. Green is a big crowd-pleaser when it comes to Lacha shoppers, especially brides. If you are looking for Lacha images with price range around ₹1,00,000 to ₹1,25,000, this green and gold number fits right in your budget. This colour will stand out in any indoor or outdoor ceremony.
Studded peach Lacha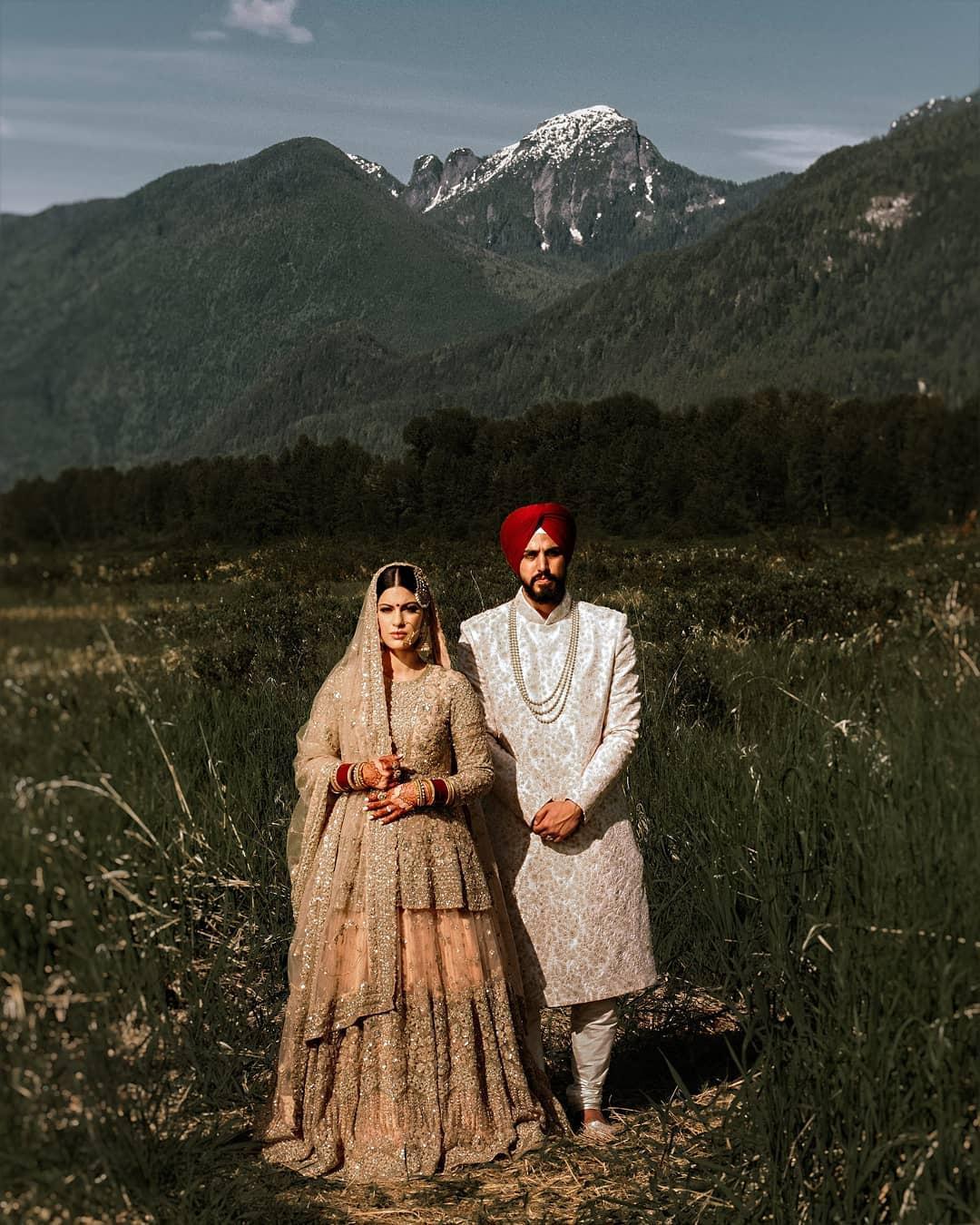 Image Courtesy: Amrit Photography
Peach has been the colour of the season for two years now among others. No one can say it is not a bridal colour. Golden and silver embroidery compliments with colour the best. As its blouse has a peplum cut, it cinches at the bride's waist and makes her natural curves stand out. the studded embroidery will catch the light with every step you make, making you the centre of attention.
The heavier the embroidery, the higher will be the price. The price of this Lacha set will easily be around ₹1,50,000 or above.
Green velvet Lacha with gold and pink motifs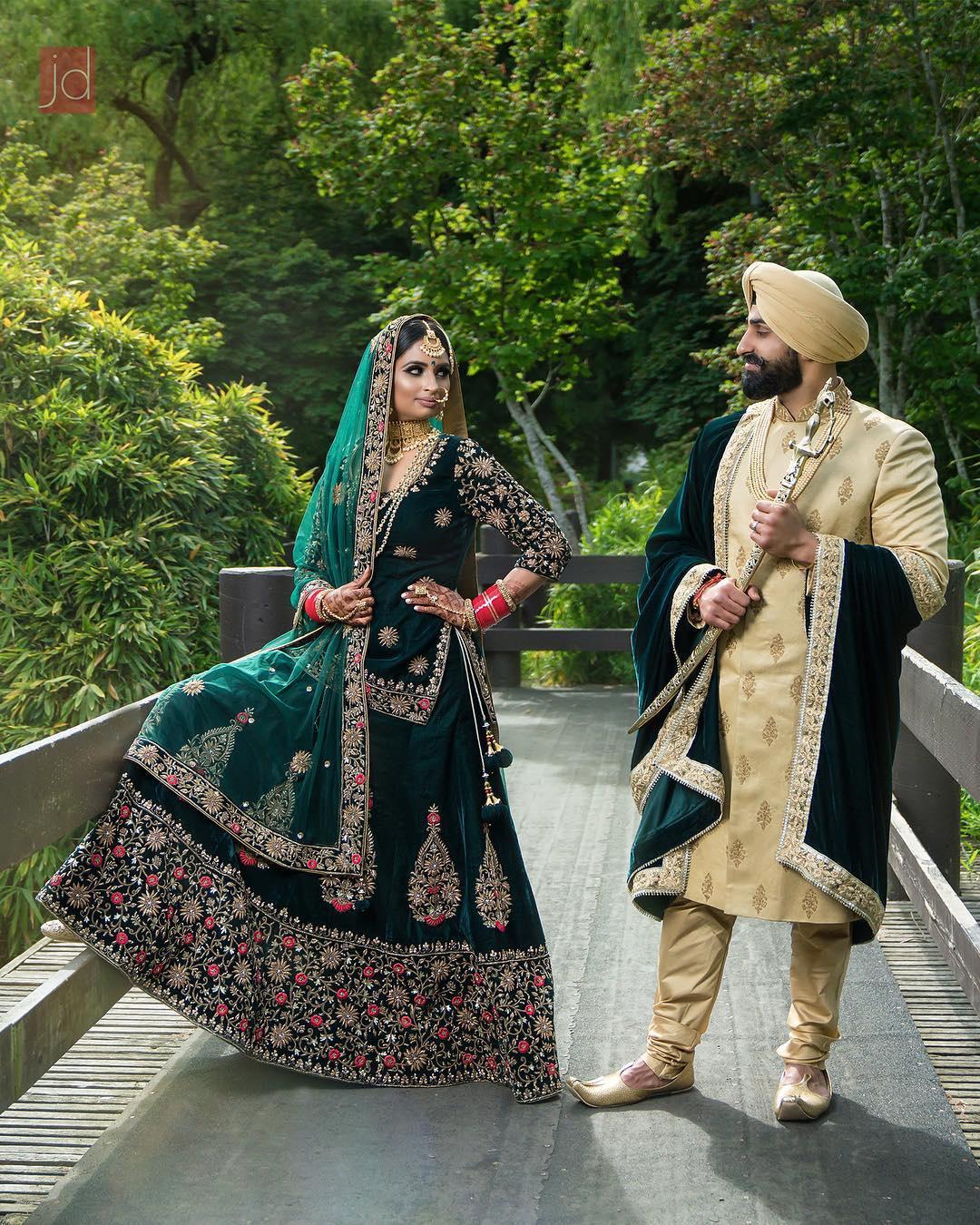 Image Courtesy: JD Photo Studios
As we said before, green is the colour to watch this season. It is a daring and bold choice, one you will not regret. If you are looking for Lacha images with price in velvet, we cannot find a perfect match. The cost of velvet is higher than other fabrics used in bridal outfits, making this Lacha expensive. We would say it would cost you about ₹20,000 to ₹2,50,000.
Green traditional Lacha with gold embroidery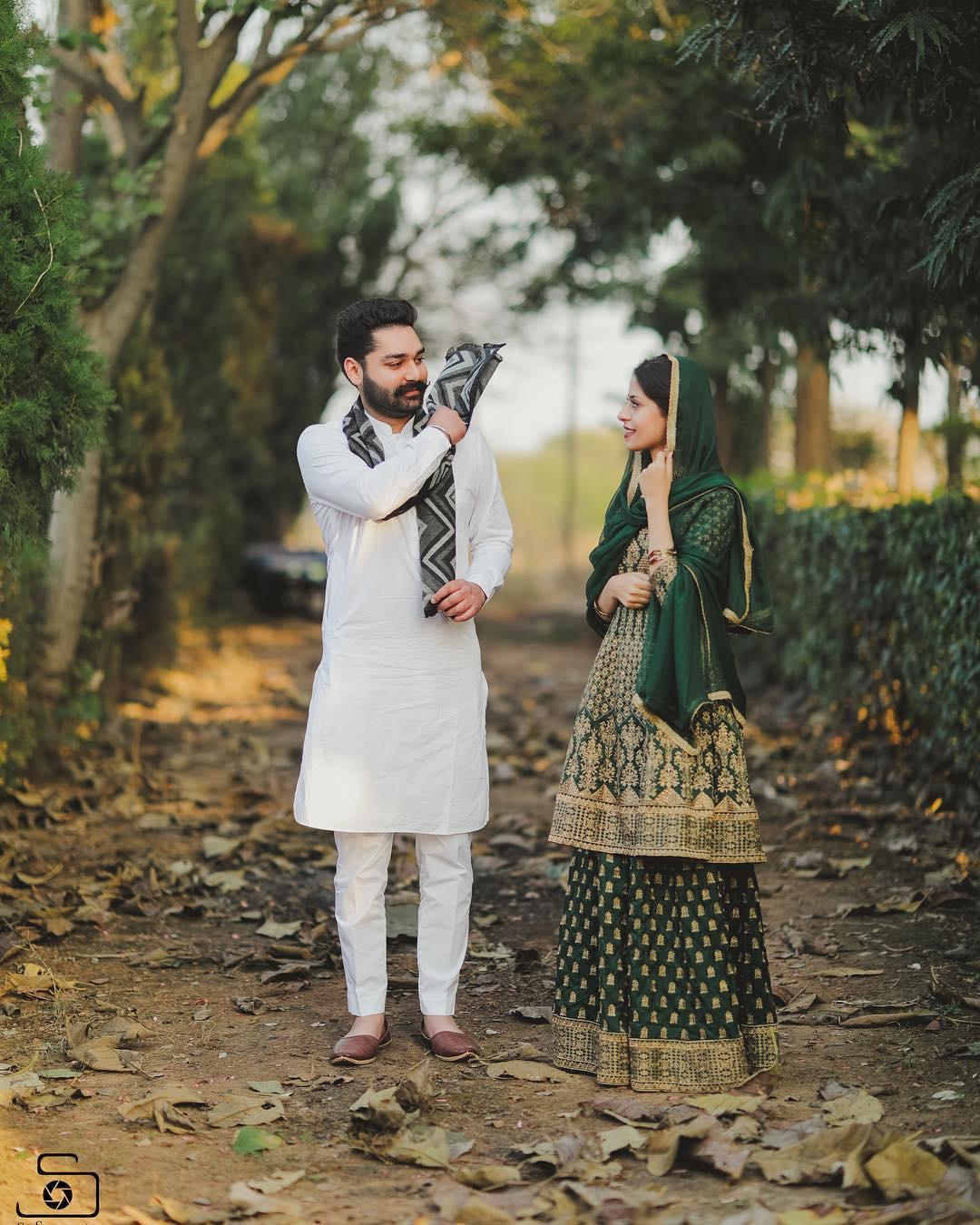 Green has become popular this year. It has made its own place in the wedding industry with brides preferring green lehengas over traditional red ones. When it comes to the price of the Lacha, we would say this one would cost you about ₹1,00,000.
Fully embroidered purple Lacha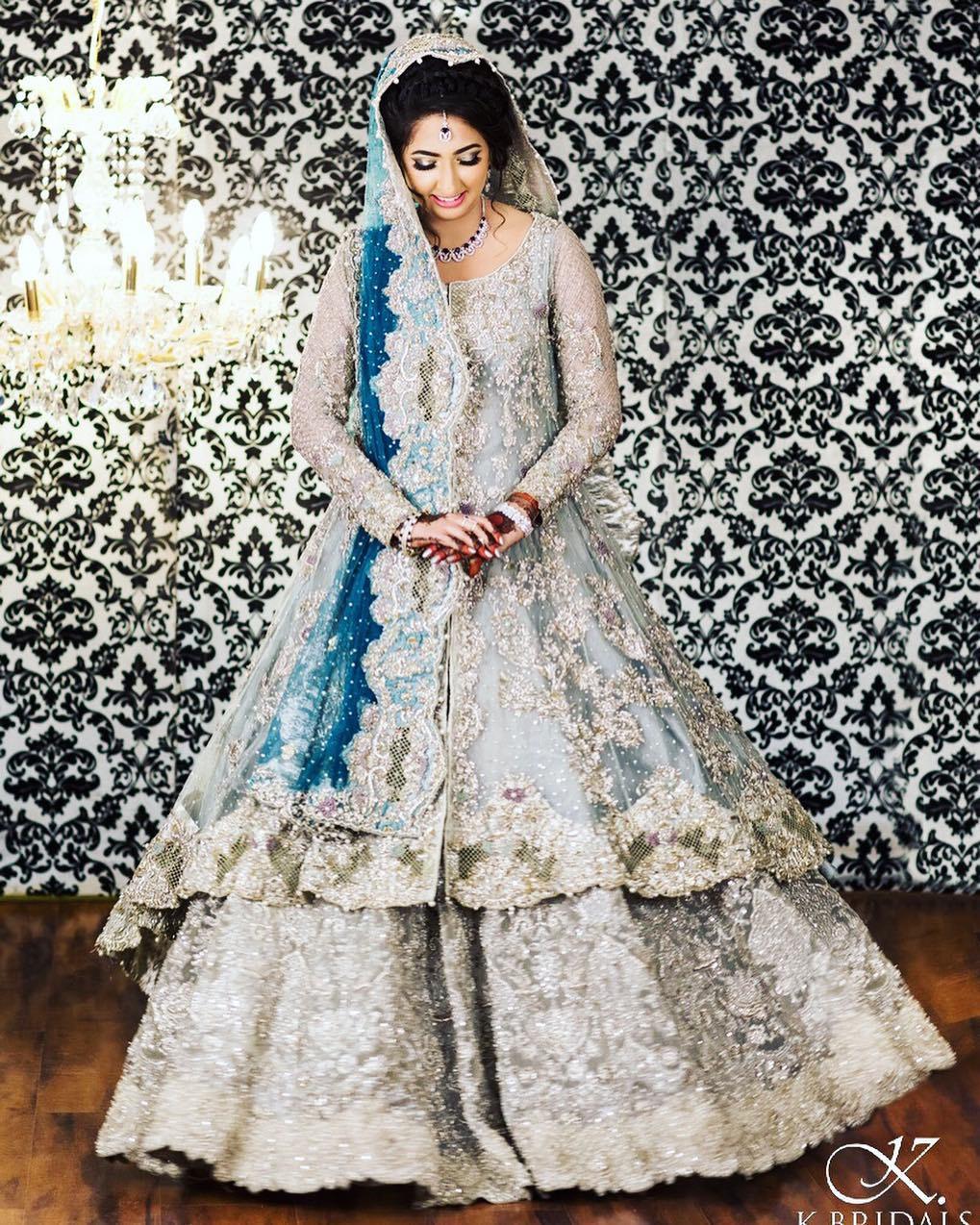 Image Courtesy: K Bridals
Grey is a much-underrated colour in the wedding biz. Not many brides dare to choose it for their bridal outfit. If you are one of the daring one looking for a grey Lacha with price mentioned with it, here is our favourite. The heavy silver zari work is fully handwoven, which increase the price of every garment. It will cost you about ₹2,50,000.
Sequined gold Lacha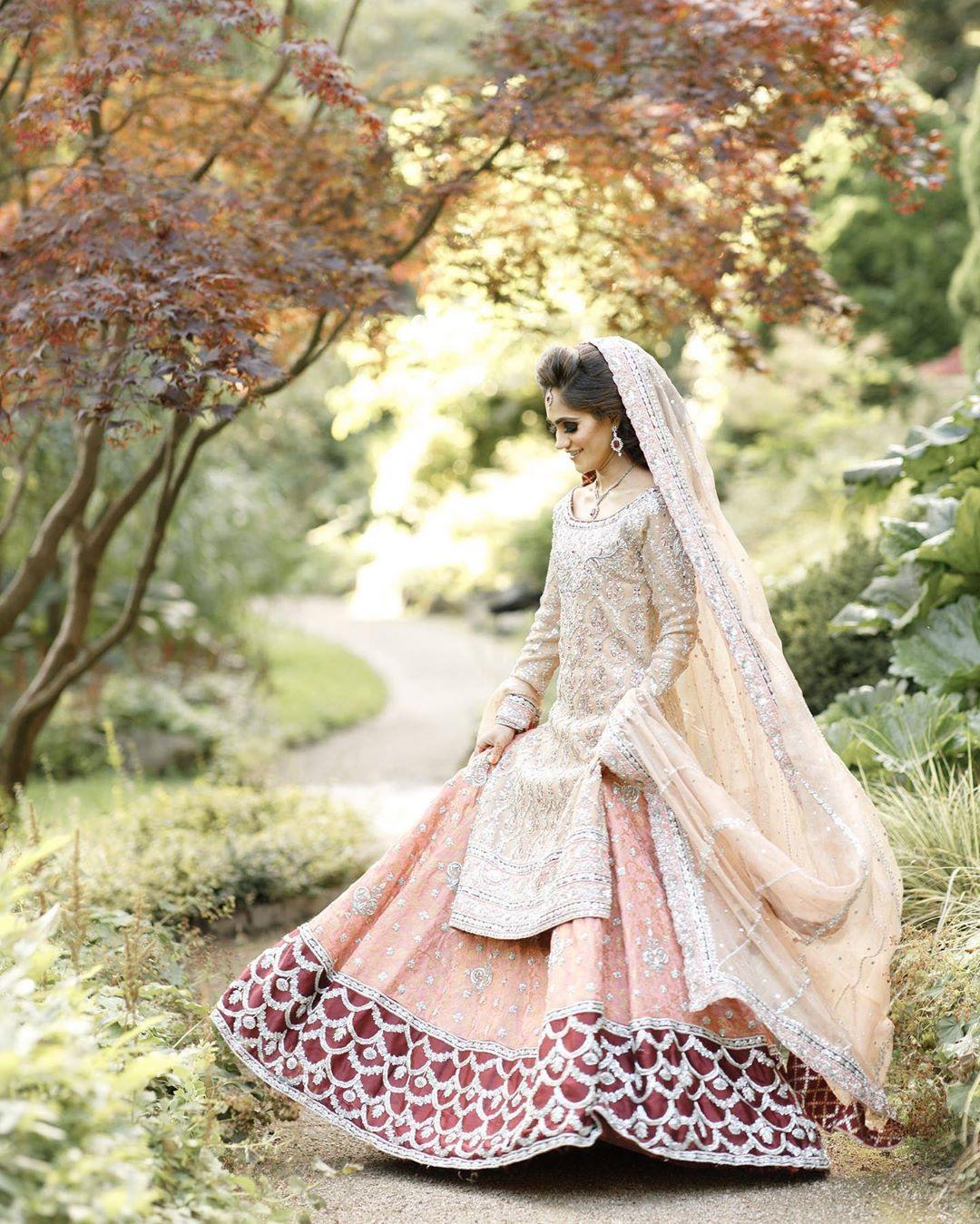 Image Courtesy: Zehra Jagani Photographer
The second last design in this Lacha images with price list is a sequinned garment with a big train that follows the bride everywhere she goes. If you are a fan of Pakistani embroidery work, Lacha sets like these perfectly catch their essence.
We would guess the price for this outfit to be above ₹3,00,000.
Bright Blue Lacha with stunning embroidery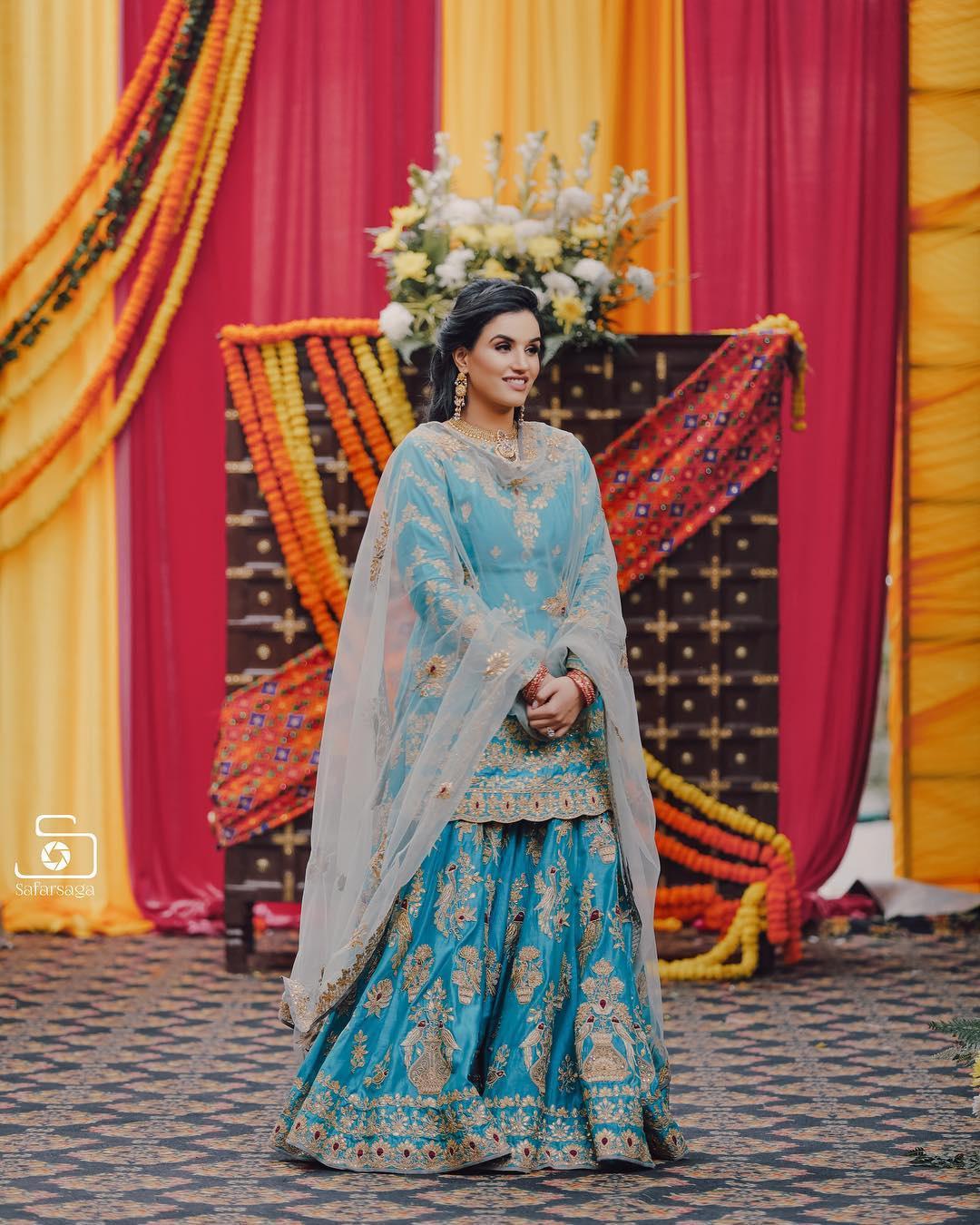 We saved the last for the best. This Lacha set is our favourite. Everything about this outfit is exquisite, from the different hues of pink to the flower and butterfly motifs embroidered all around the skirt. If you are looking for designer Lacha images with price, you should expect this hefty amount. We think this outfit will retail about ₹5,00,000 or more.
These were all the images for Lacha sets we had in store for you today. We hope you like them. Leave a comment below and tell us your favourite Lacha set!
Also, check out these stores near you that offer wedding outfits for brides!