Blouse Embroidery Work: the Types, Their History, & How to Wear Them
If you are looking for the perfect blouse embroidery work for your traditional outfit, here are the 9 latest embroidery types that you need to know before this wedding season!
Embroidery has existed for as long as the fabric has. It is believed that it was originated in china. It is a form of needlework that is used to embellish fabrics and textiles for various purposes like decorating, clothing and many more.
Embroidery adds colour, texture and dimension. In ancient times, people guessed each other's social status, wealth and ethnicity just by looking at embroidery. You can use wool, thread, and wire with other materials like beads, sequins, feathers and shells to do embroidery on fabric. Almost every region has its own types of embroidery that originated from it.
India is no exception. Amidst the culture and custom, art is a big part of our diversity. Music, dance, paintings with embroidery are all part of it.
No Indian outfit is complete without some type of embroidery on it. It adds depth, colour and character to it. Now let us talk about the different types of embroidery you can use in your Indian ensembles like a saree or a lehenga, especially your saree blouse.
There are hundreds of blouse embroidery work that will look beautiful on you, but we have chosen 9 that we think is the latest. They have different vibes so that you can have options. If you want contemporary blouse embroidery work or traditional work, we have some choices for you.
Scroll down and choose one that matches you and your personality. You can also screenshot the images so that you can remember them or visit back anytime.
Phulkari Embroidery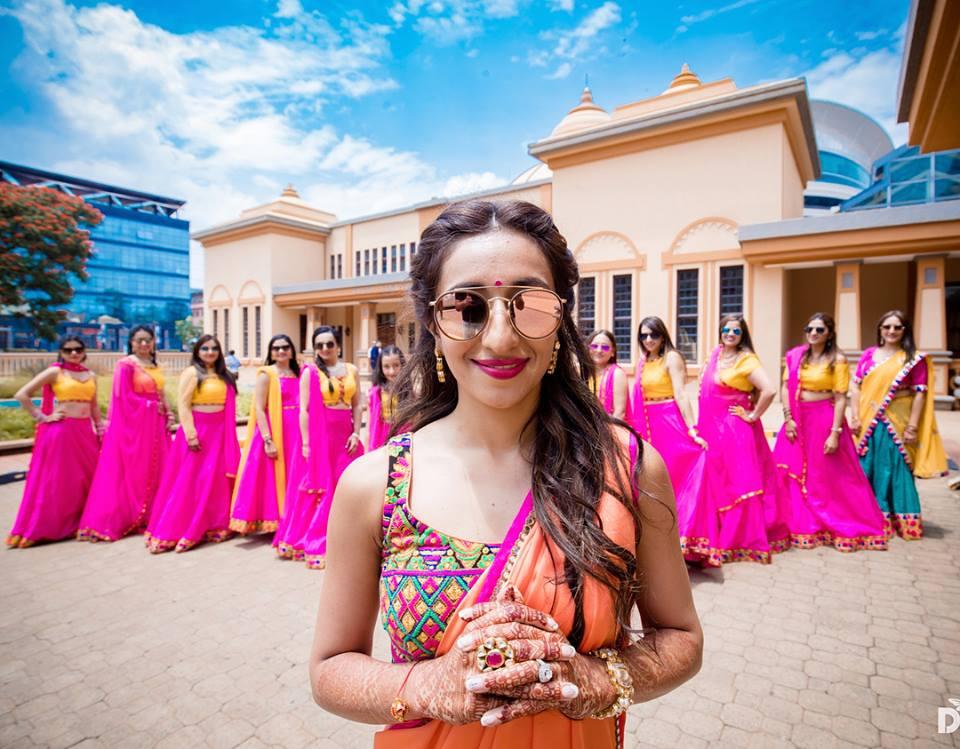 Probably the second most famous Punjabi thing after sarson da saag, phulkari embroidery is the floral work on fabrics that women in Punjabi did to pass their time. However, it has become a fashion statement now. It is mostly done on a khadi cloth, which is naturally dyed. The stitching is done on the backside of the cloth so that the design ends up on the front. You can easily recognise phulkari embroidery with its vibrant colours popping from a simple light colour fabric.
We know that you have owned many phulkari dupattas, but have you ever tried wearing a phulkari blouse embroidery work? We think so you should add one in your collection. You can pair it up with a simple saree or a light coloured lehenga.
Patchwork Embroidery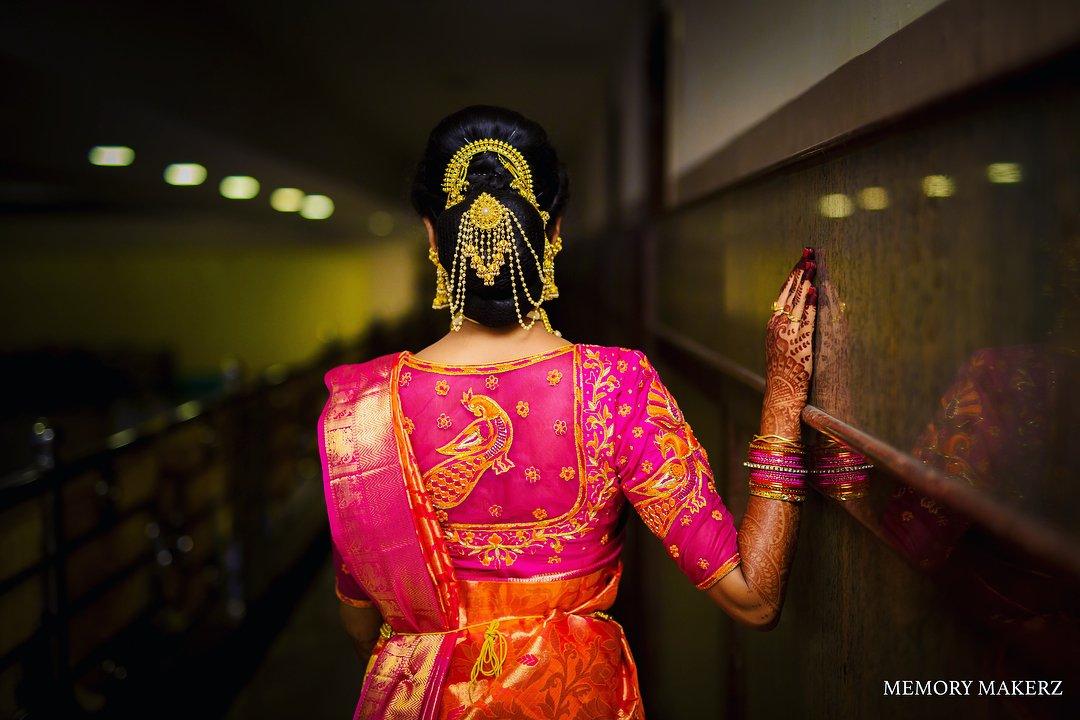 Patchwork is a type of needlework that is done when a small piece of fabric is attached to a larger piece. Its evidence has been found throughout history. Initially, it was used to sew different pieces of fabric in different colours together to form quilts, skirts, bags and many more items. India has a long history of patchwork embroidery in states like Karnataka.
When it comes to blouse embroidery work, patchwork is a crowd favourite, especially among brides. They have the choice to add any type of patch in beautiful motifs of flowers, baraat, doli, majestic animals like horses and elephants. If you decide to get your blouse embroidered with a patch, you have thousands of options. You can even ask your tailor to make a custom patch for you of your choice. He may charge extra for that, but you will get exactly what you want. There is no limit to styling a blouse with patchwork. It will add character to nay outfit you wear.
Zardosi Work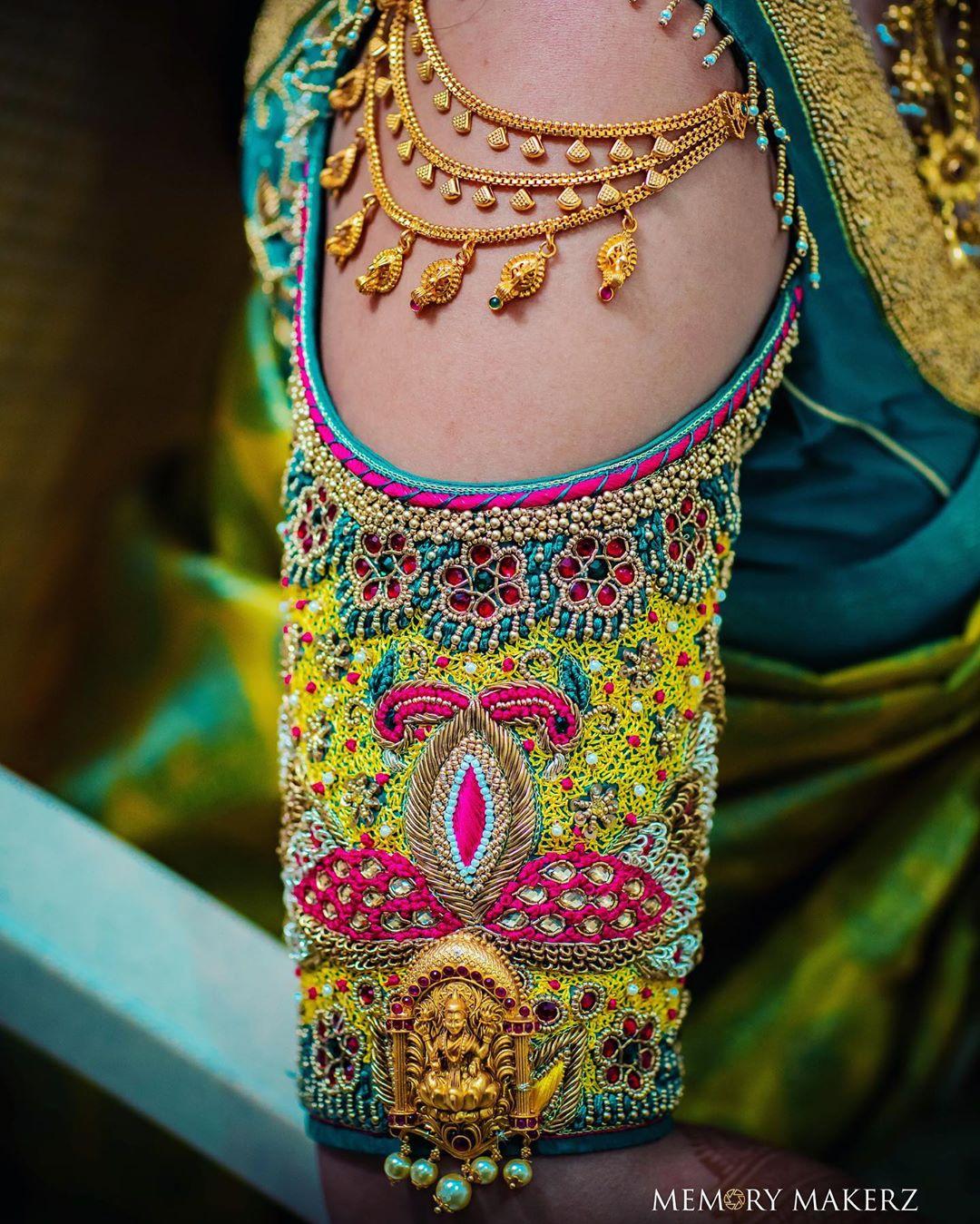 Zardosi or zari work came in India during the Mughal reign in the 17th century. It is a Persian form of blouse embroidery work, where silver and golden threads on sewed on rick fabrics like velvet and silk. Originally, pearls and other beads were used as well with these threads. However, nowadays copper wire and silk threads are used in zardosi embroidery. It is a royal choice for fabrics in dark colours like red, green and blue. This craft is a favourite among south Indian brides and us, of course!
Mirror Work Embroidery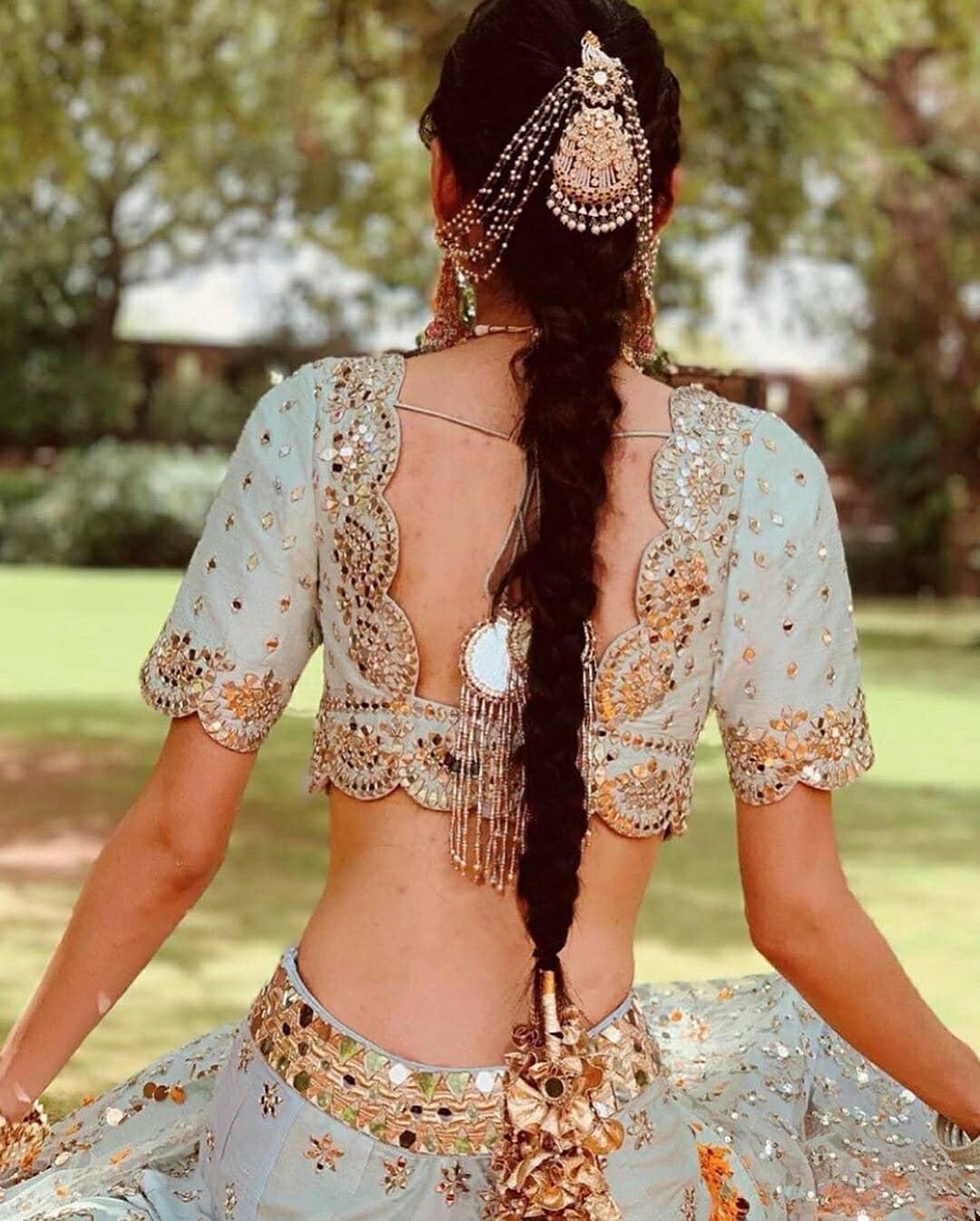 Image Courtesy: Raju Raman Photography
Mirror work is also known as shisha work. Just like zardosi, the Mughal's found it during the 17th century. Mirror embroidery originated from the streets of Gujarat and Rajasthan. In this, mirrors are enclosed between colourful embroidery with threads and sequins. It is a Gujju essential for navrattri as well as weddings. Most millennial brides have blouse embroidery work with mirrors. It works well with most fabrics be it natural or synthetic.
Style tip: You can go for a mirror work blouse if you are planning to wear chiffon or simple georgette saree. It will suit any shade of colour, light and dark.
There is a lot of freedom in designing if you go for this blouse embroidery work.
Chikankari Embroidery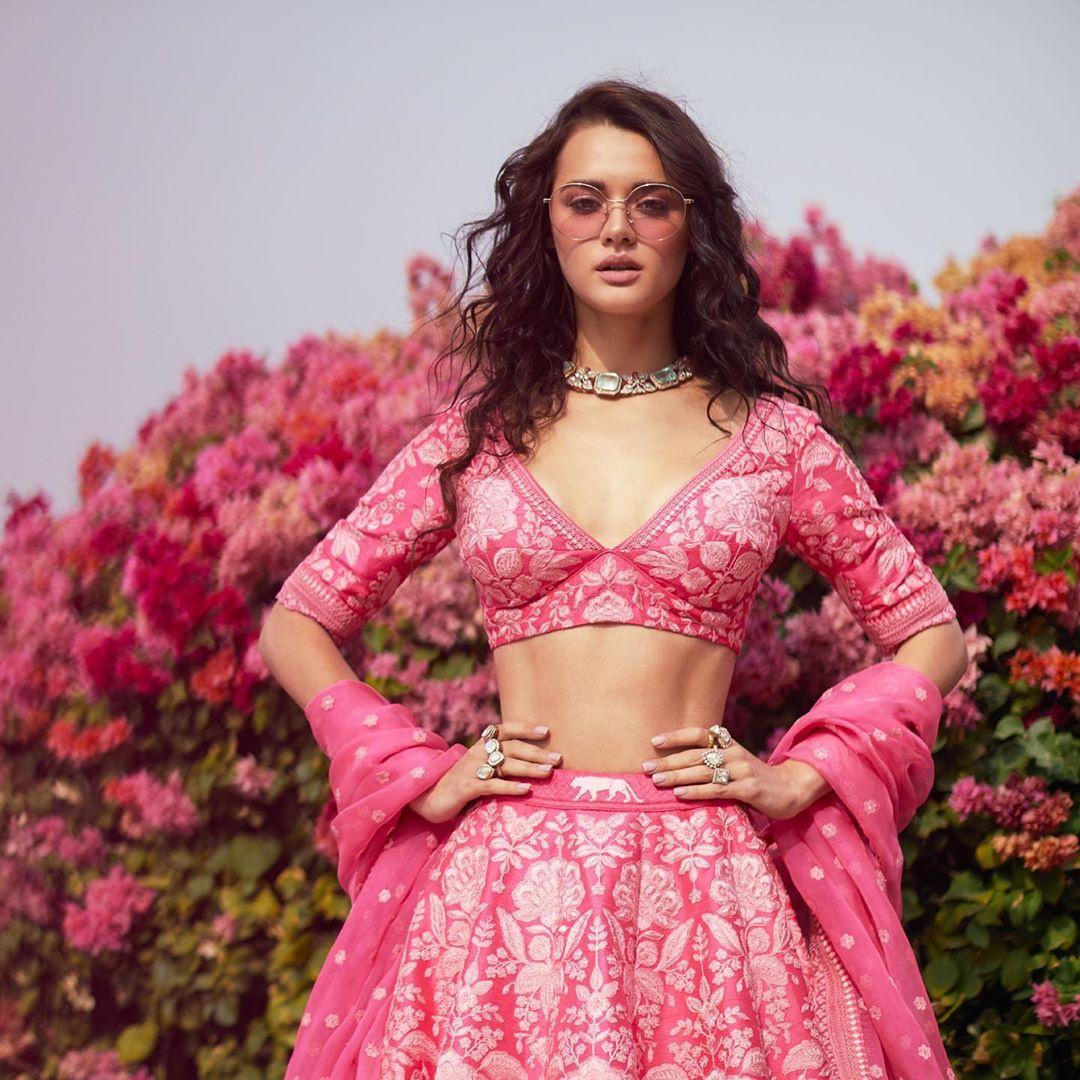 Image Courtesy: Sabyasachi Official
Nur jahan was the wife of Mughal emperor Jahangir. She is the one who introduced the Chikankari embroidery style to us. This craft is from Lucknow, the city of tehzeeb. However, the traces of this blouse embroidery work date back to 3rd century BC. Chikankari is block printing on a fabric and then stitching along it. After that, the fabric is washed to get rid of any residual paint.
Did you know that chikankari was a white on white embroidery, traditionally? But as times change, so do embroidery styles. Now, any light coloured fabric can get Chikankari done in white or the same colour. It adds depth in the fabric that was not there before. You can wear a chikankari blouse with a Chikankari lehenga or a simple saree.
Classic Kadai Embroidery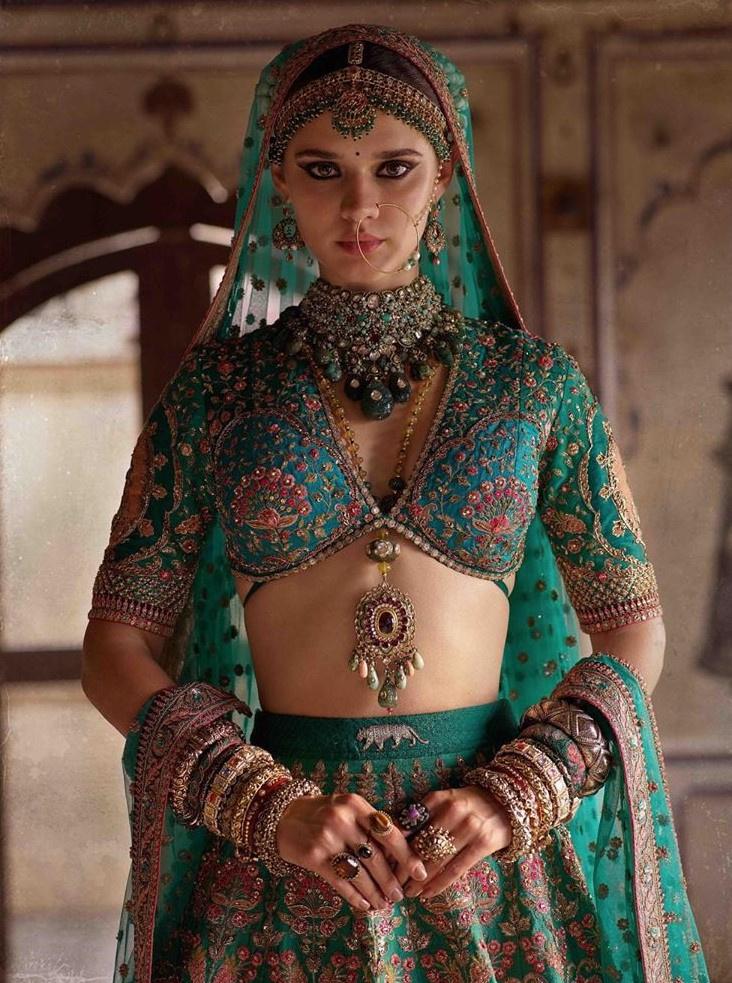 Image Courtesy: Sabyasachi Official
You all have heard of Kadai embroidery. Most of our mothers had it on their blouses. It is a form of needlework with thick and thin threads to make beautiful motifs of different shapes and sizes. This blouse embroidery work has been a part of an Indian bride's trousseau from forever.
Sequin Work Embroidery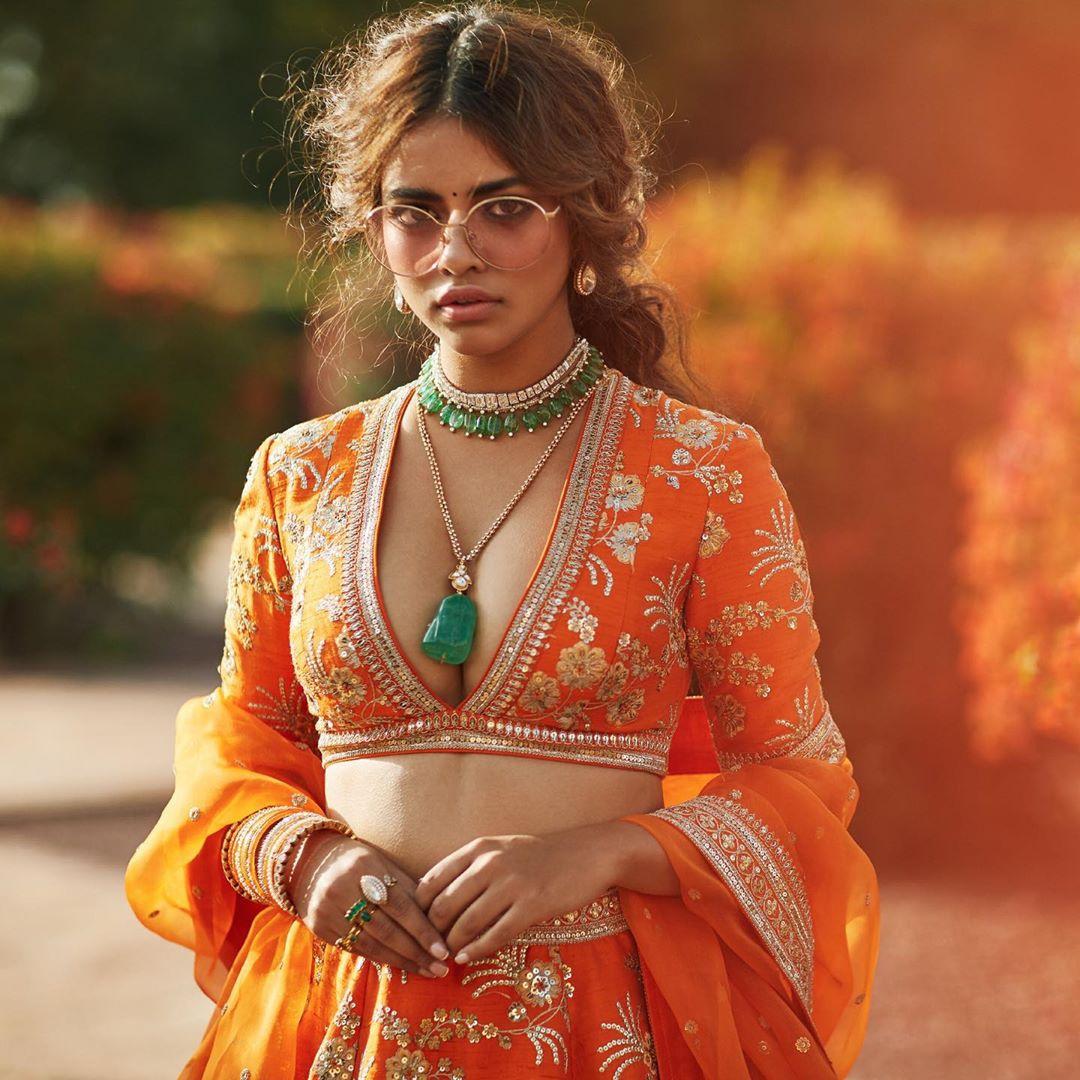 Image Courtesy: Sabyasachi Official
Just like mirrors, sequins are quite popular in blouse embroidery work. The number of sequins can differ with your taste - you can get a fully sequined blouse or a design where the use is subtle but still noticeable. It adds a little bling without using rhinestones or Swarovski's because sequins reflect light. You can pair sequin embroidery with any other type without thinking twice.
Fish Scale Embroidery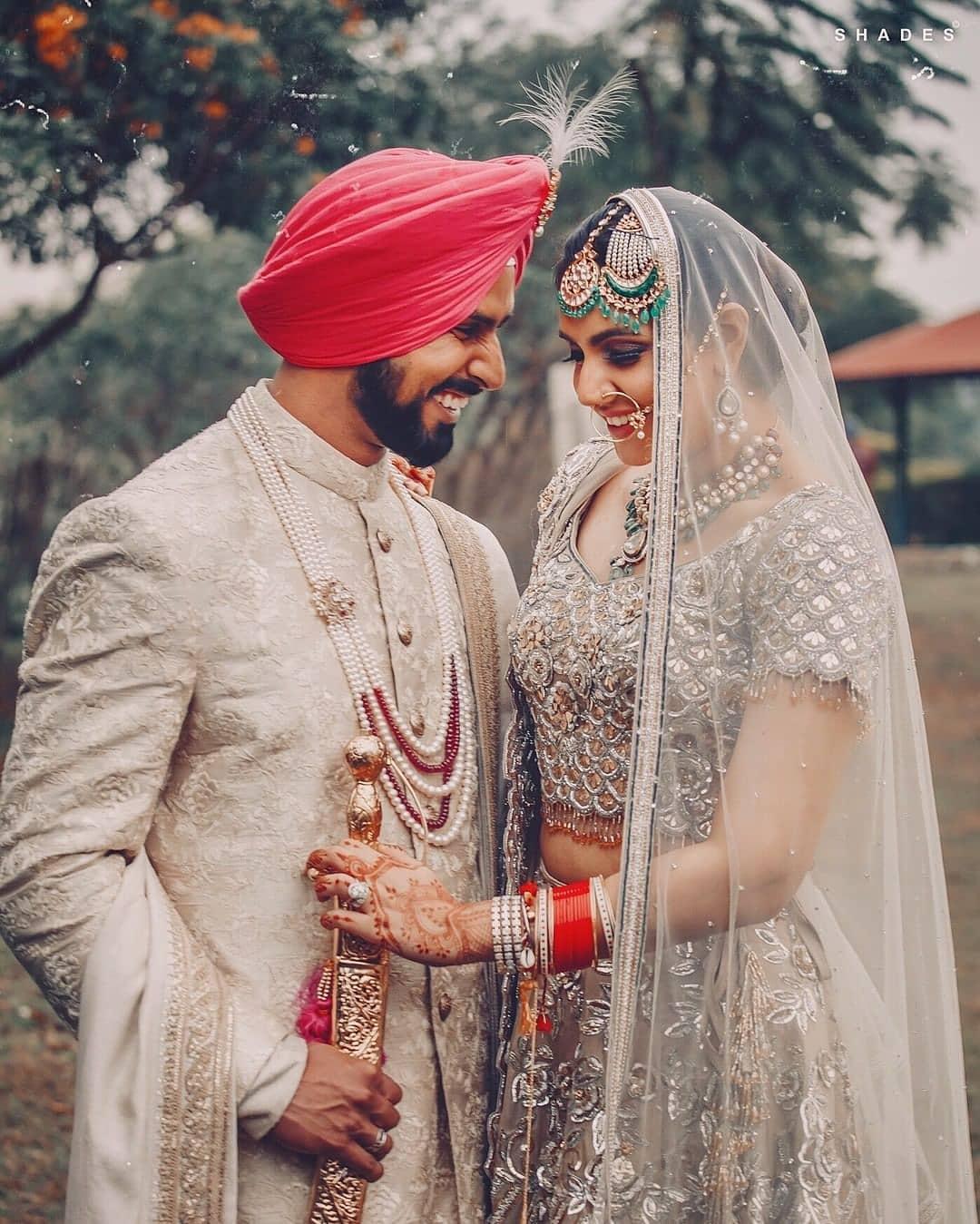 Image Courtesy: Shades Photography by Ashwin M.
Fish scale embroidery was famous in Britain during the 19th century. Traditionally, it used real fish scales to embroider them on bags and fabrics. It looked beautiful on fabrics like silk, satin and velvet. However, now it is used as a design technique. Designers have taken inspiration from the shape of fish scales and incorporated it with blouses. Instead of a smooth fabric, brides are choosing this blouse embroidery work in the shape of scales. You probably know it as scallops, which is a different name given to the same embroidery design.
Fish scale embroidery makes your design are modern and brides love experimenting with new structures, which is why is has gained popularity.
Style tip: fish scale embroidery can be a little heavy, so make sure you choose it for an appropriate event.
Now that you have in-depth knowledge on the various blouse embroidery work types, Indian and otherwise, you can take your pick from them. All you have to do pick one that will add its own value to the fabric and design of your outfit.
No matter what you're planning on wearing, make sure that you have amazing pictures to look back at your outfits! Get in touch with these wedding photographers.